2011 was a fantastic year for us here at StanceWorks. It presented us with a massive number of opportunities, and as photographers at heart, we leapt at any opportunity to shoot. With 2012 already shaping up to be a big year, we wanted to take a look back on some of our favorite photos of 2011. Andrew and I each decided we'd give our photographic take on the year that has passed by posting up our best captures.
For me, 2011 was an important year as a photographer. I finally found my own style and really put in effort to stand on my own amongst the photographers I had (and still do!) always admired.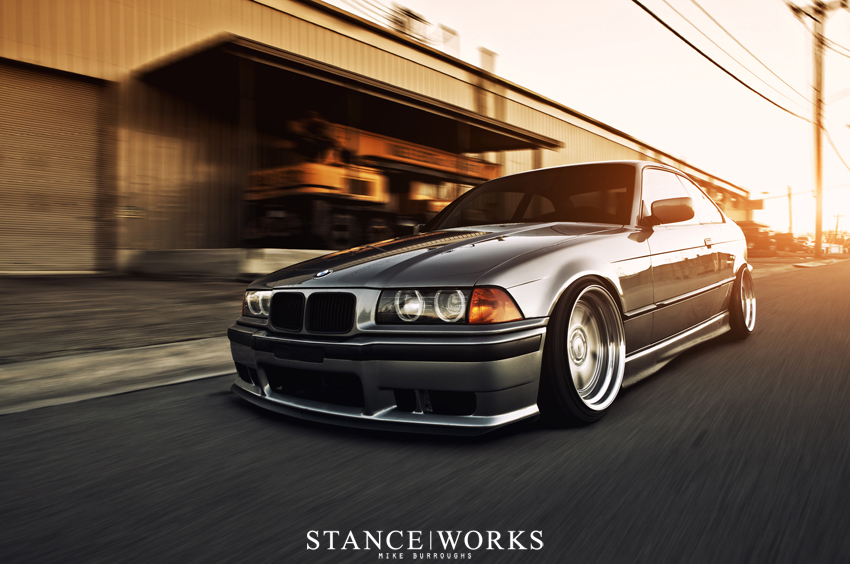 2011 started off with a bang, with one of my few rig shots of the year, which happens to be of my own E36.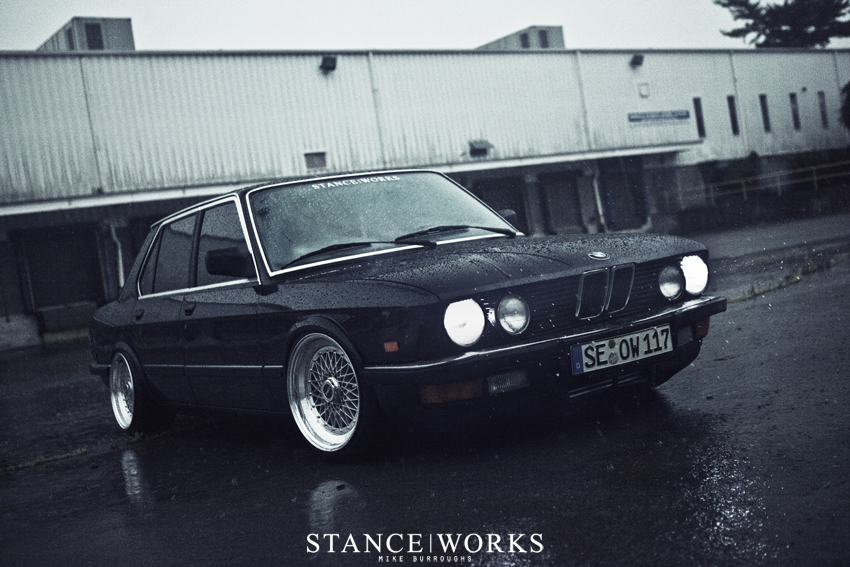 When shooting Jeremy's E28 for his feature, a sudden downpour caused us to take shelter and huddle up inside on the cold day. But after some discussion, we decided to head back out and give some rain photos a shot. This photo, my favorite from the set, has one of my favorite moods/tones from the year.
More of Jeremy Whittle's E28 can be seen in his article "The One We Said Not To Forget" by clicking here.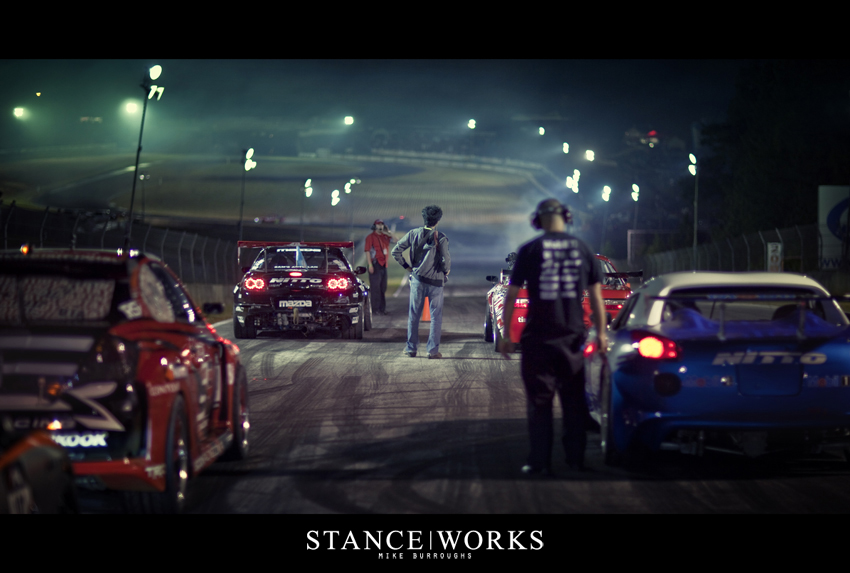 My trip to Formula Drift: Atlanta was my first Formula Drift event and it was an absolute blast. This capture of Larry Chen at the starting grid hit home as a photographer.
Click here to see more of the Formula Drift: Atlanta coverage.
In 2011 I acquired my 1971 2800CS, a "replacement" for my crispy E28. The shoot was done in front of a golf course clubhouse, and the location matched the car perfectly.
More of my E9 and the story of the "comeback" can be read here.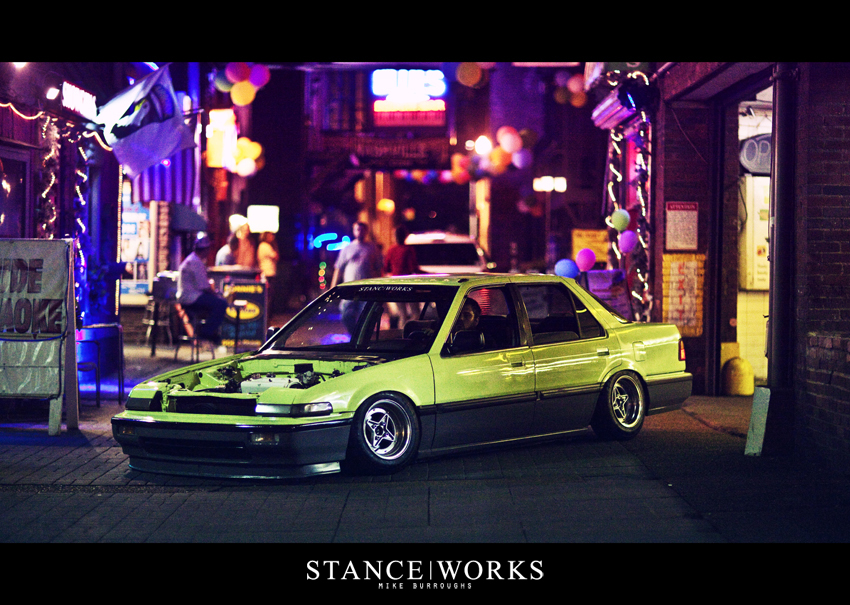 When shooting Cory's Accord, we wanted a set that gave the feel of downtown tokyo for the retro sedan. The entire shoot lasted roughly 5 minutes, as we had to be in and out as fast as possible. No cars allowed.
You can see more of Cory's Accord in his article "The Best Damn Honda Kid Ever"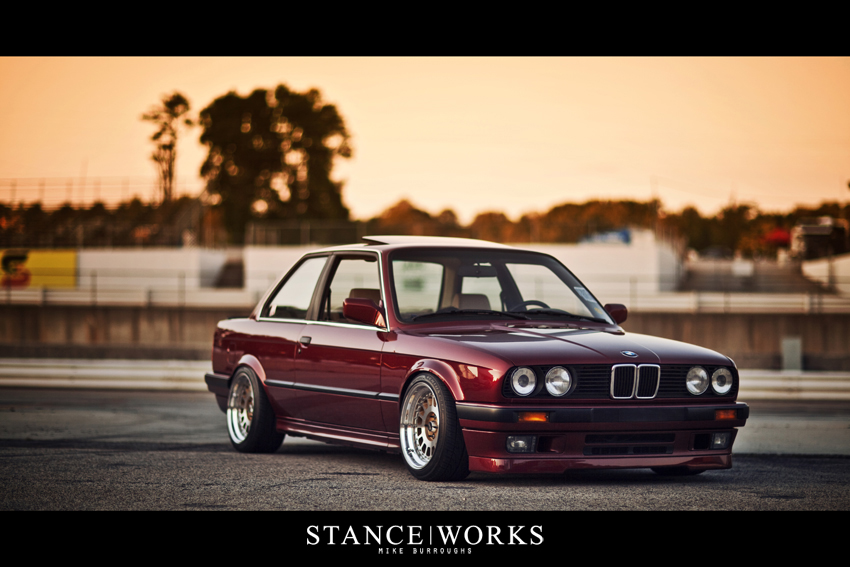 In keeping with the "be quick" mindset, the above shot of Ryan's E30 was snapped as fast as possible as he blocked the main entrance to the track at Road Atlanta. We had to be so fast, in fact, that Ryan is actually in the car in the photo. He's just hunched over.
You can see more of Ryan's beautiful Calypso E30 and his crazy sense of humor here.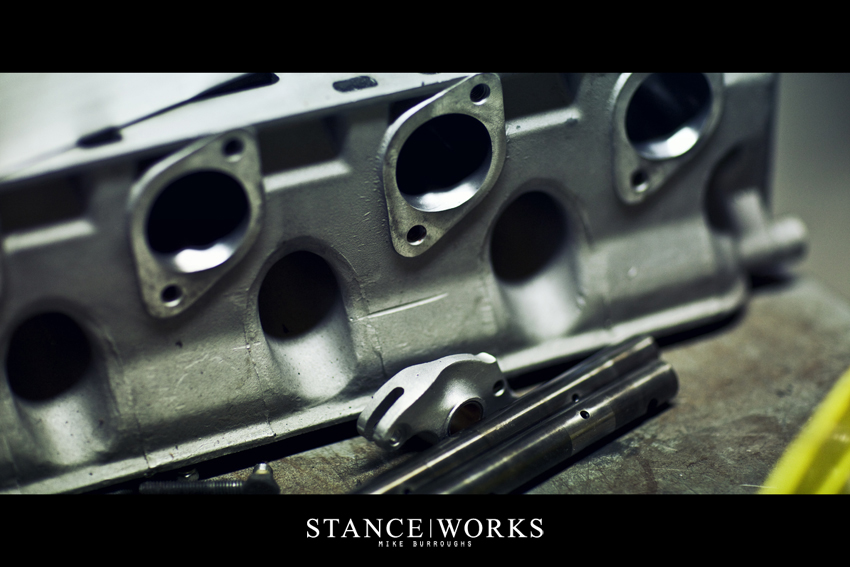 Our tour through Ireland Engineering's shop resulted in countless pictures of everything imaginable. It's hard not to take detail shots of everything.
Here's our writeup on Ireland Engineering.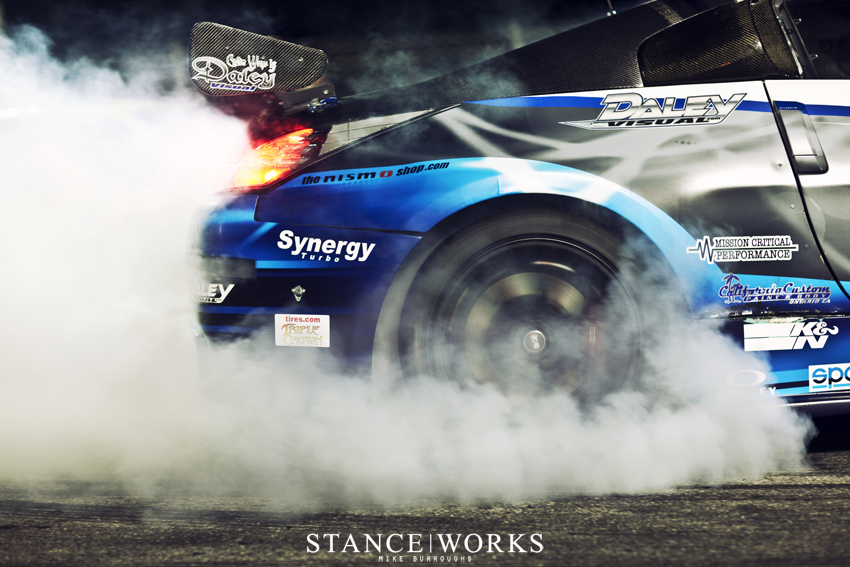 The starting grid at FD: Atlanta was a fend-for-yourself situation. As cars raced back and forth, it was easy to cease paying attention and get hit.
Click here to see more of the Formula Drift: Atlanta coverage.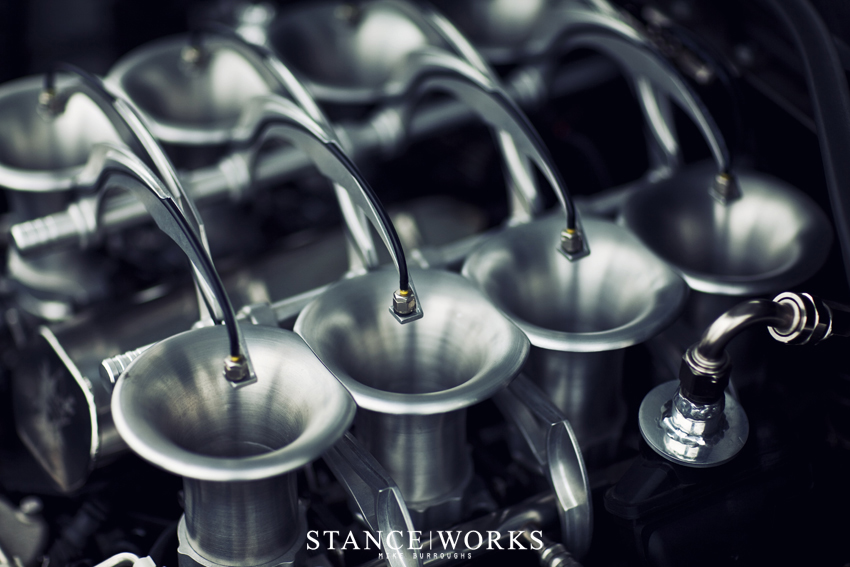 Our family over at Fluid MotorUnion is always trying new things, this time a meth injection system on their E92 M3.
To see more of what Fluid MotorUnion has been up to, click here.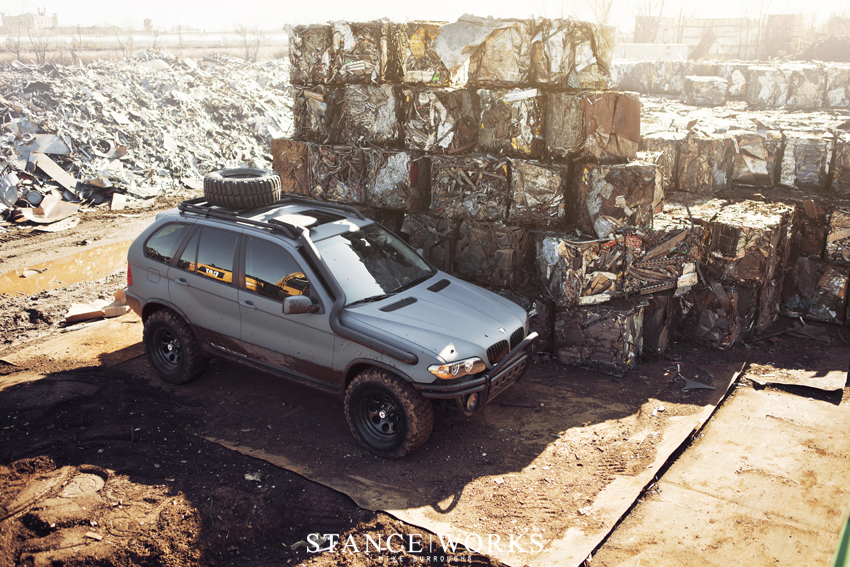 Further on down their list of ridiculous projects is their off-road X5, which falls somewhere between an urban assault vehicle and zombie defense. Our shoot at a scrap yard yielded some one of a kind opportunities.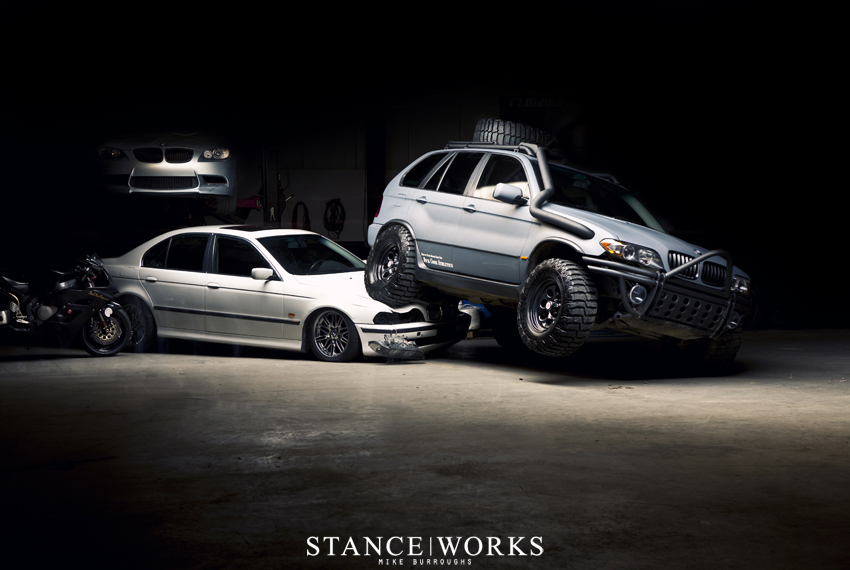 We also shot in the Fluid shop, where we parked the X5 on top of an E39. If only I had a dollar for each time I have been asked if this was a real image.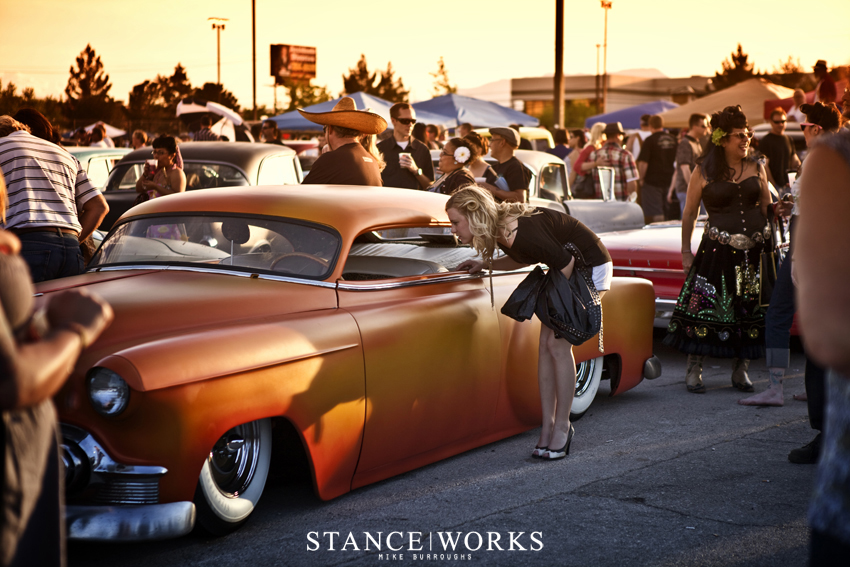 Our trip to Las Vegas for Viva was one of my favorites of the year. It's one of the greatest displays of community that I have seen thus far, and the chance for great shots seemed never-ending.
For more of Viva Las Vegas, click here.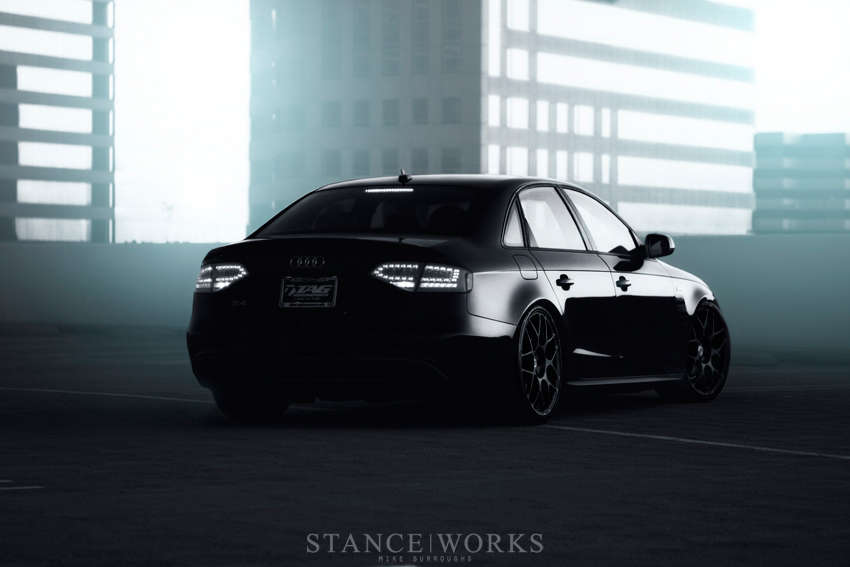 Our recent shoot with TAG Motorsports' Audis allowed me to try something entirely new in terms of photography. I experimented with an entirely new editing style and couldn't be happier with the results.
Click here for more on the TAG Motorsport Audis.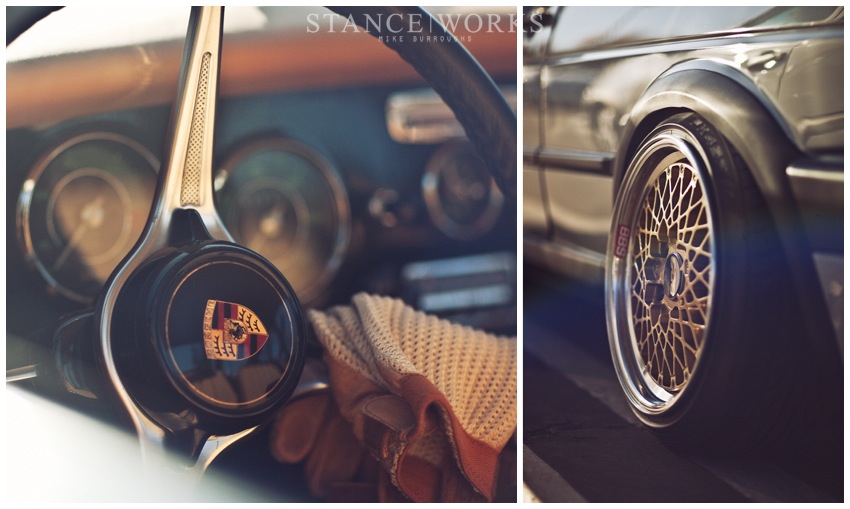 Motor 4 Toys brought out several classics which resulted in, as you would guess, more detail shots.
Here are more photos of our day at Motor 4 Toys.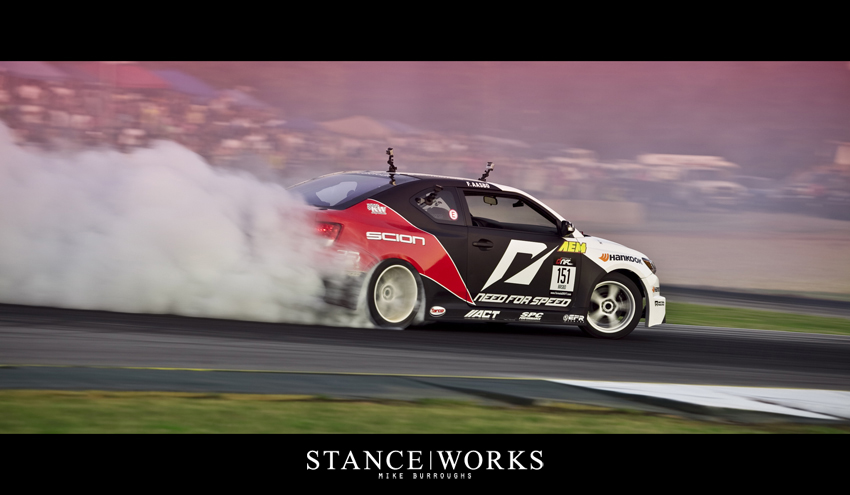 A panning shot as the sun just about disappeared for the evening. Aasbo was dumping more smoke than anyone else that day, putting on quite the show.
Click here to see more of the Formula Drift: Atlanta coverage.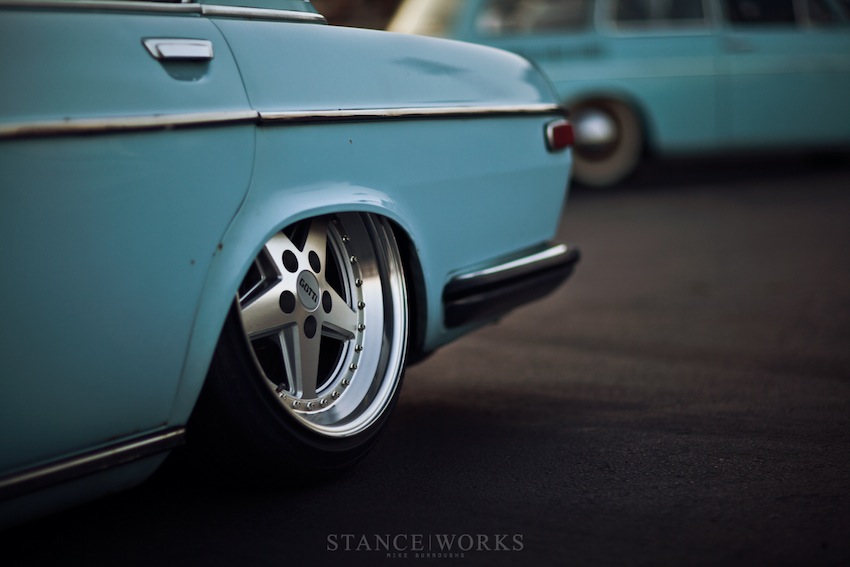 While in Seattle this year, Stephanie Foster's Bavaria made its debut. As the sun set I worked quickly to catch the last tidbits of golden light in the heavily shadowed wheel.
For more on Stephanie Foster's Baviaria, click here.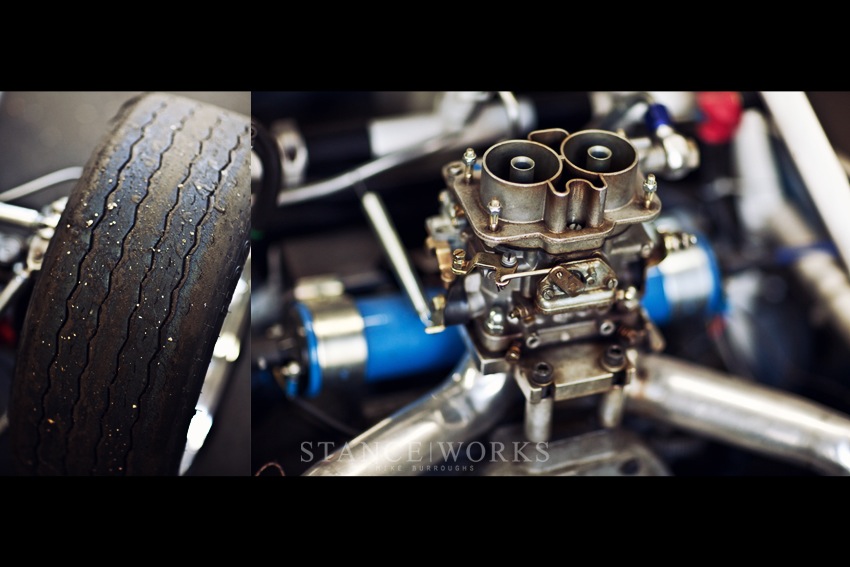 They don't make 'em like they used to, and this BMW open-wheeled race car drives home the point. The skinny r-comps and the single carburetor for the airhead engine were just two of the details that made this car for me.
Here's our writeup on Ireland Engineering.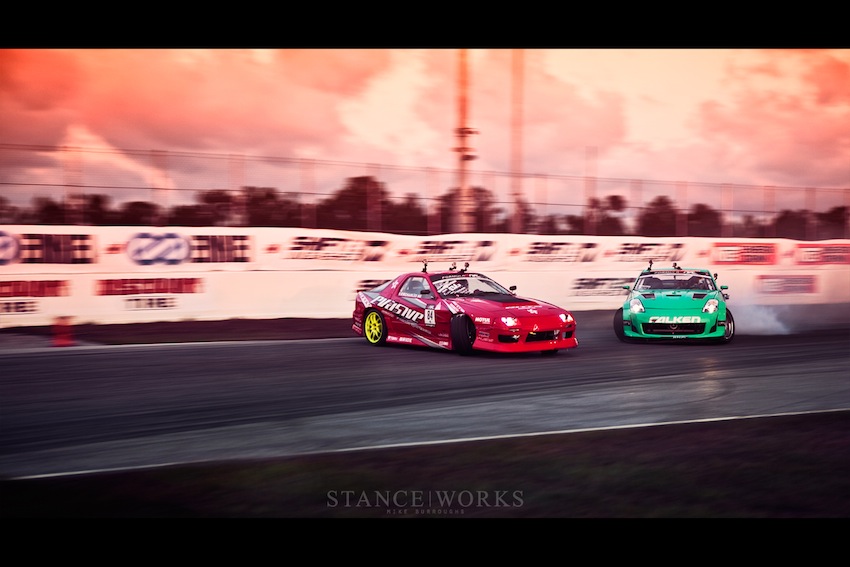 And lastly, a final shot from Formula Drift: Palm Beach. Ng's crazy angle, only topped by Wilkerson's earlier in the day, made for my favorite shot from the event.
Check out the rest of Formula Drift: Invasion in Palm Beach, Florida here.