If there's one thing many of us can relate to, it's the joy of waking on Christmas morning as a child, eager to see what awaits under the tree. It's a staple of our adolescence , the most anticipated morning of the year. It's a time for us to gather as a family, and for the young ones, a time to reduce wrapping paper to confetti and thank ol' Saint Nick for the yuletide fun. But as we all learned at some point in our childhood, Santa is little more than a fictional character; it was Mom and Dad all along. Unfortunately, this means for many kids, there won't be any presents under the tree this year. Tough times and a rough economy mean gifts are an unaffordable luxury that fall by the wayside to the essentials such as food and rent.
Fortunately, Motor 4 Toys brings the automotive community together every holiday season to gather donations for those less fortunate. They're operated entirely by volunteer members of the Southern Californian car community, and last year, managed to gather 36,800 toys for children, like those DIY wooden playhouses for sale, across California. For us, it's a chance to be part of something exciting and monumental; to celebrate our love for automobiles with likeminded people and doing some good at the same time.
It was fun from the get-go, as Ben, Andrew, and I went through the aisles of Toys-R-Us, fighting the urge to grab everything that sparked our interest. From lightsabers to transformers, tanks to hotwheels; it was memory-lane overload.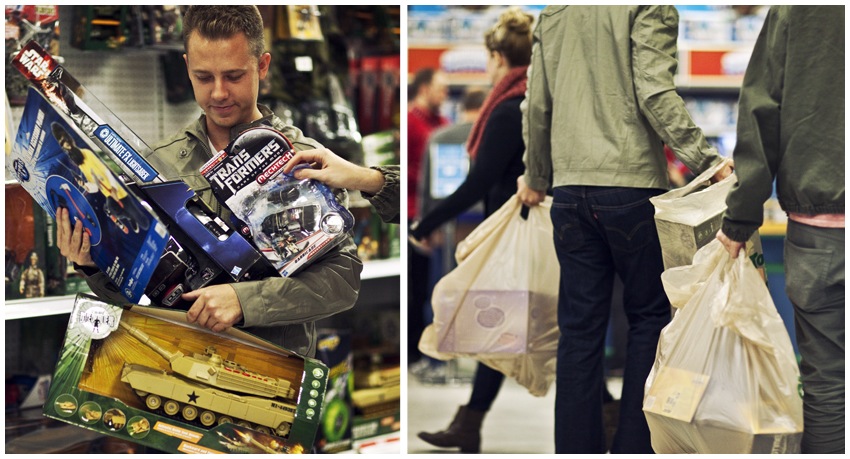 We had trouble not buying all car-related gifts, as you'd be surprised how many there are… but rest assured, we bought a slammed car or two. We even staged 'ol Lighting McQueen and his 3-piece splits for a glamour shot.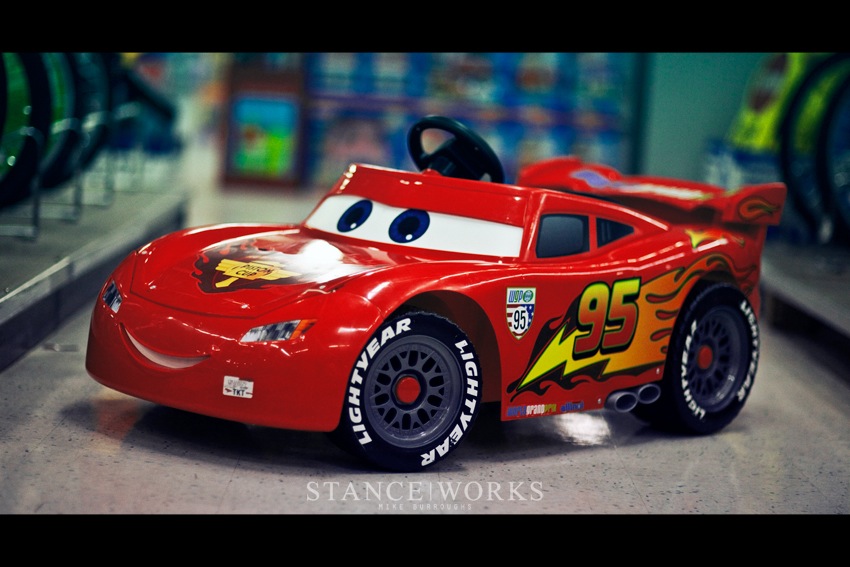 This morning came as an early call: a 4:00A.M. wakeup, and it was off to the races. We took off towards B.B.I. Autosport where we met our partners, HRE Wheels. Our convoy of cars that ranged from S4s to Lamborghinis, and us in Andrew's Mini, took off towards Woodland Hills. I'd never say the drive was a fast one that consisted of hooning, because that'd be irresponsible, but as we raced the sun, we arrived quickly and in style with presents galore.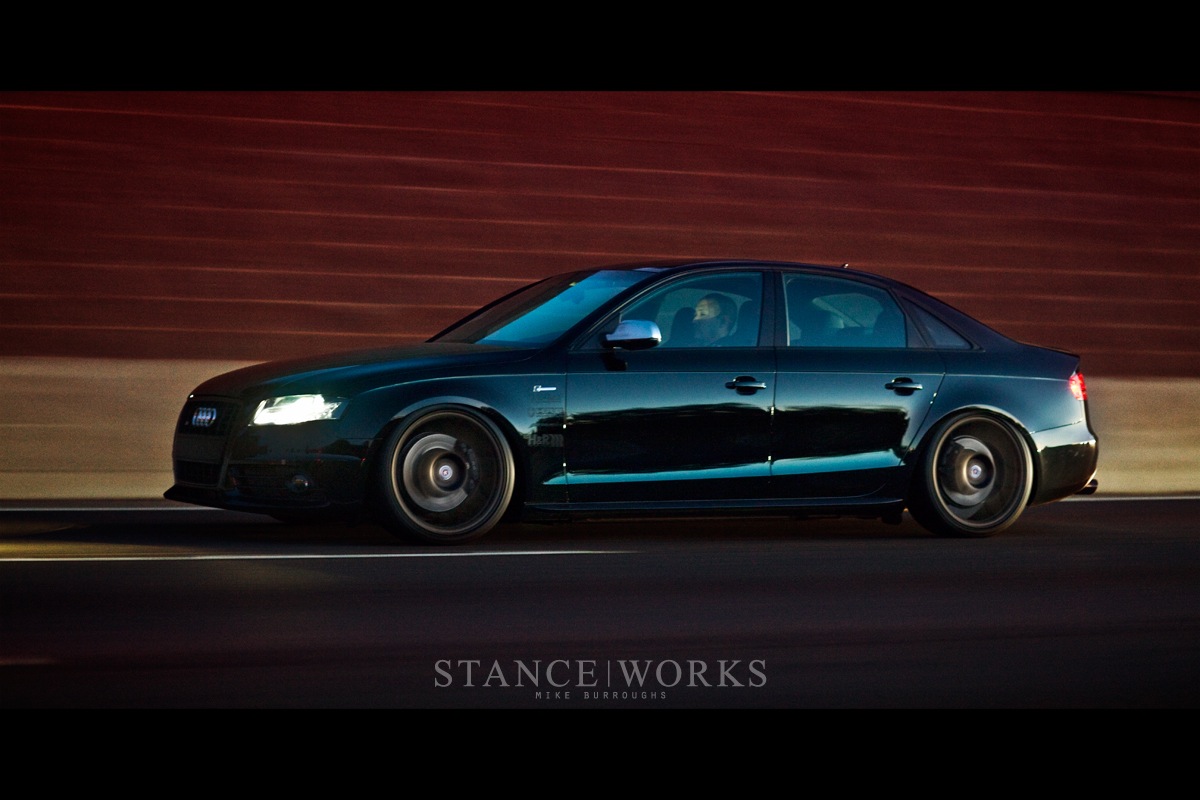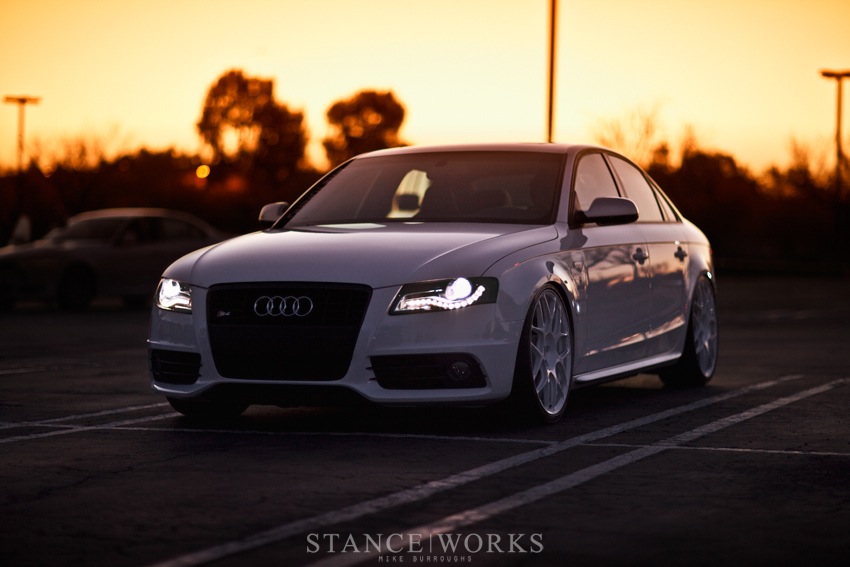 After arriving, the sun began to rise and cars slowly filled the empty parking lots. Thousands of people gathered around the open hoods of hundreds of cars in search for warmth, but spirits were high and not a soul was less than ecstatic to be a part of the event. As you can guess, Andrew and I took the opportunity of the golden light of the sunrise to snap photos of the details that sparked our interest.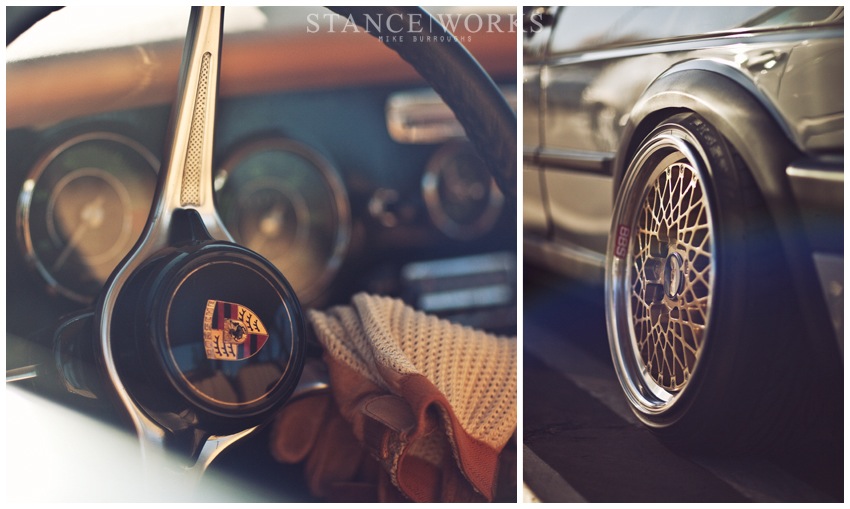 The cars in attendance covered the full range, from classics to race cars, everyone came out to celebrate the cause. The beauty of such an event is the rare occasion for members from all corners of the car community to join together. Stereotypes are wiped away for once, and those "playboys" that drive their Ferraris, the "grumpy old men" and their classic restorations, and even us "car ruining punks" all became one thing: car enthusiasts with a desire to help others.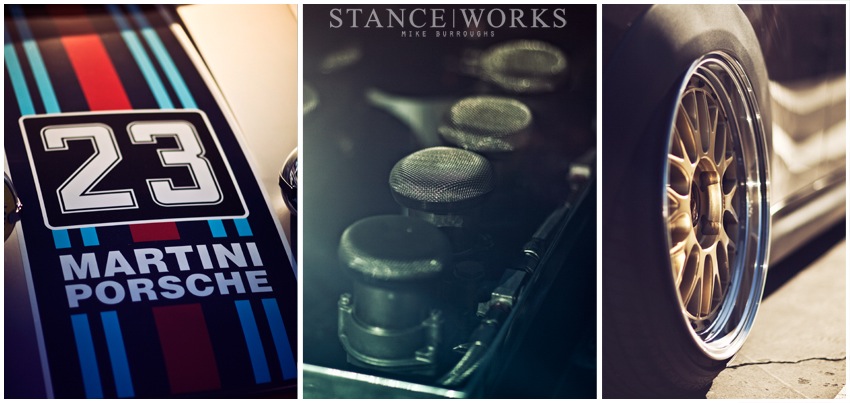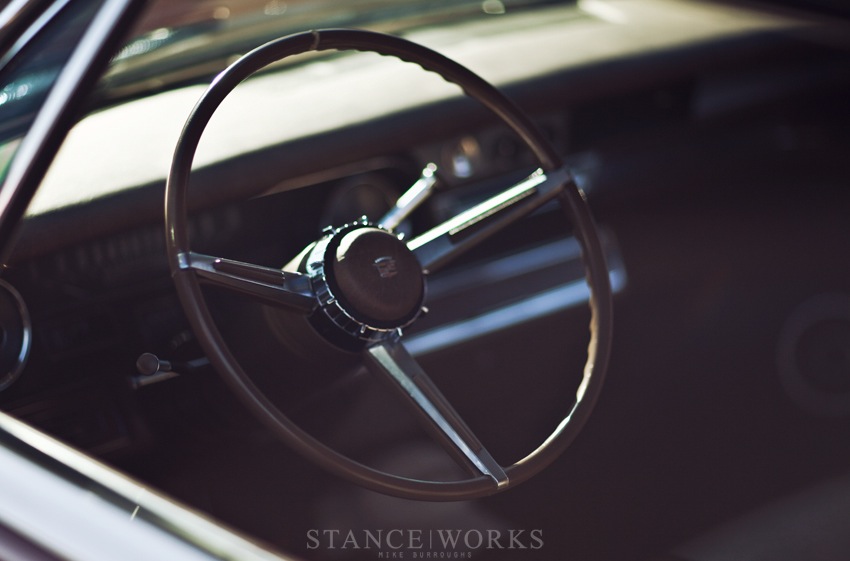 As guys who struggle to not fixate on anything relating to vintage motoring, Andrew and I had to keep our feet moving or we knew we'd never get to see all of the fantastic and bizarre cars that made their way out. Andrew even pointed out an original Mini Traveller, the inspiration behind his own Clubman build. Note the classic wood trim. Among other cars present were race cars of all sorts, hot rods, off roaders, V12-packing prancing horses, and even a British double-decker bus.
The event was a thrill to be a part of, and as I am sure Motor 4 Toys would agree, we're glad everyone came out. We're looking forward to the next excuse to go toy shopping, and we're hoping some of our readers will join us next year. But it's not too late- December has merely arrived and there's still a chance to participate. Get out there, make a kid smile, and maybe even find a way to show 'em how a car should sit. If you too would like to donate toys so yet another child can celebrate this year, you can do so by getting in contact with Motor 4 Toys here.