Kicking off its 11th year, Formula Drift returns once again, this time with a slew of changes that are both refreshing and daunting. Seemingly every car in the field this year has received changes of some sort; some, entirely new chassis, and others, fresh colors to stand out amidst the clouds of tire smoke. Some drivers have found themselves under entirely-new sponsorship, others are right at home, and a select few have returned to the sport after a hiatus, most notably Tanner Foust, of both FD and Top Gear USA fame.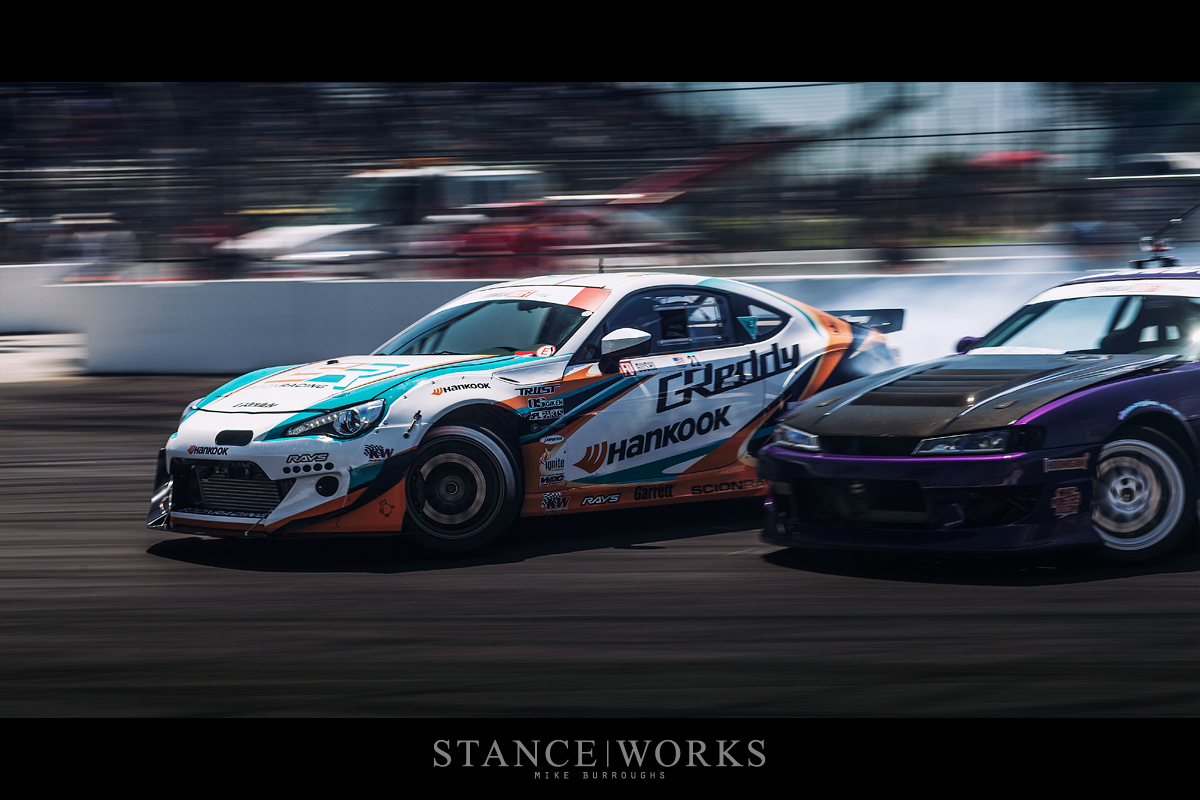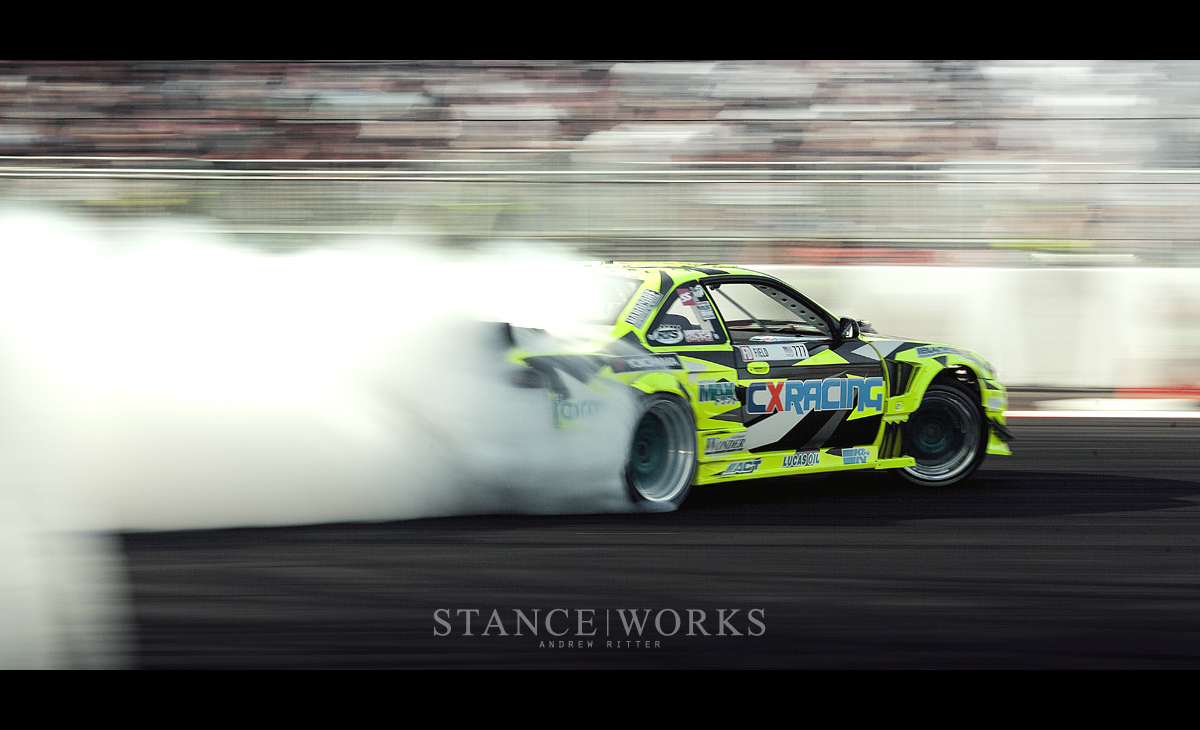 In fact, Foust's return to the sport is likely the most talked-about event of the season thus far. Oddly enough, he's returned behind the wheel of a Volkswagen Passat; not quite the kind of car you'd expect to see burning its rear tires around corners. Suffice to say, the Passat is far from ordinary. Under the hood is an LS V8, which powers the rear wheels. Wide arches on the outside of the car, a bright Rockstar livery, and a slew of other tidbits all allude to the immeasurably-far-from-stock demeanor of the Volkswagen.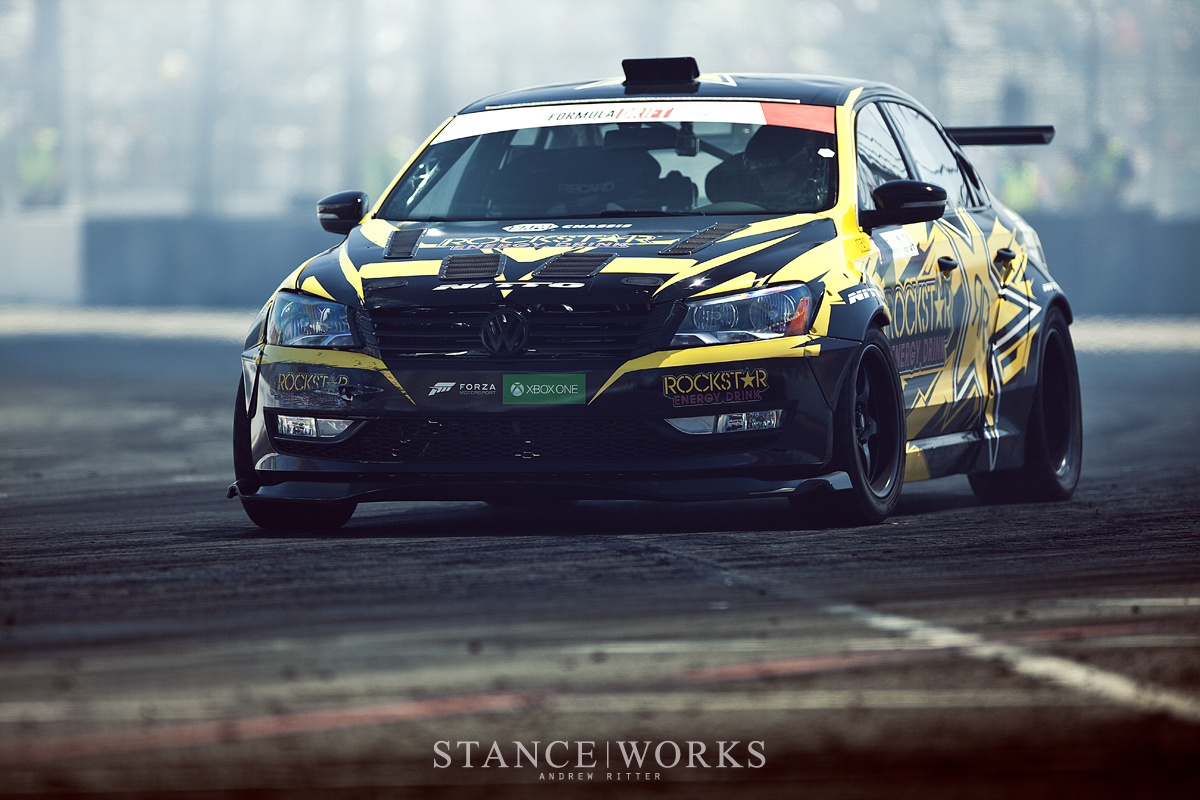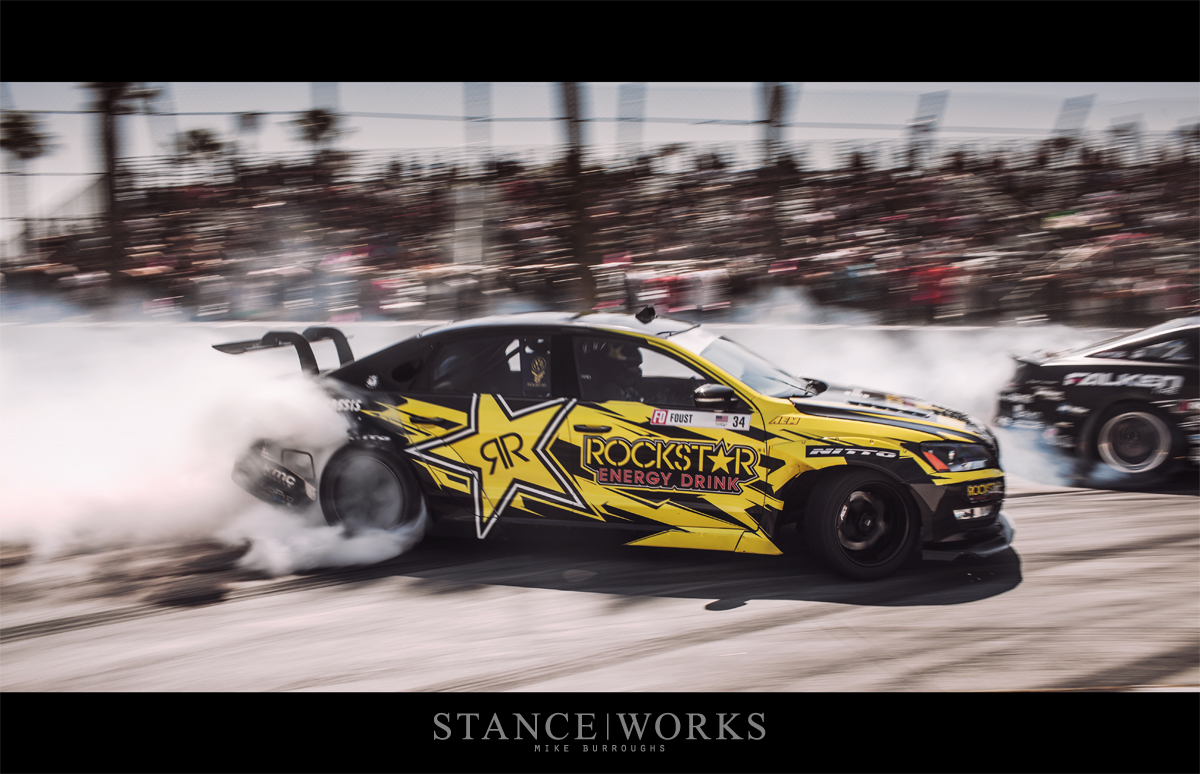 The team at Nitto Tire was fortunate enough to be a part of the Faust revival, which adds to their growing powerhouse of a team. Vaughn Gittin Jr returns in his world-famous Ford Mustang, re-liveried from last year to change things up for the new season. Mad Mike Whiddett is on team as well, although he won't be competing until Round 2 in Atlanta. Both Gittin and Faust were knocked out early in competition in Long Beach, but Odi Backchis, another member of the Nitto family, managed to climb his way to the podium, earning himself a second place finish amongst the best.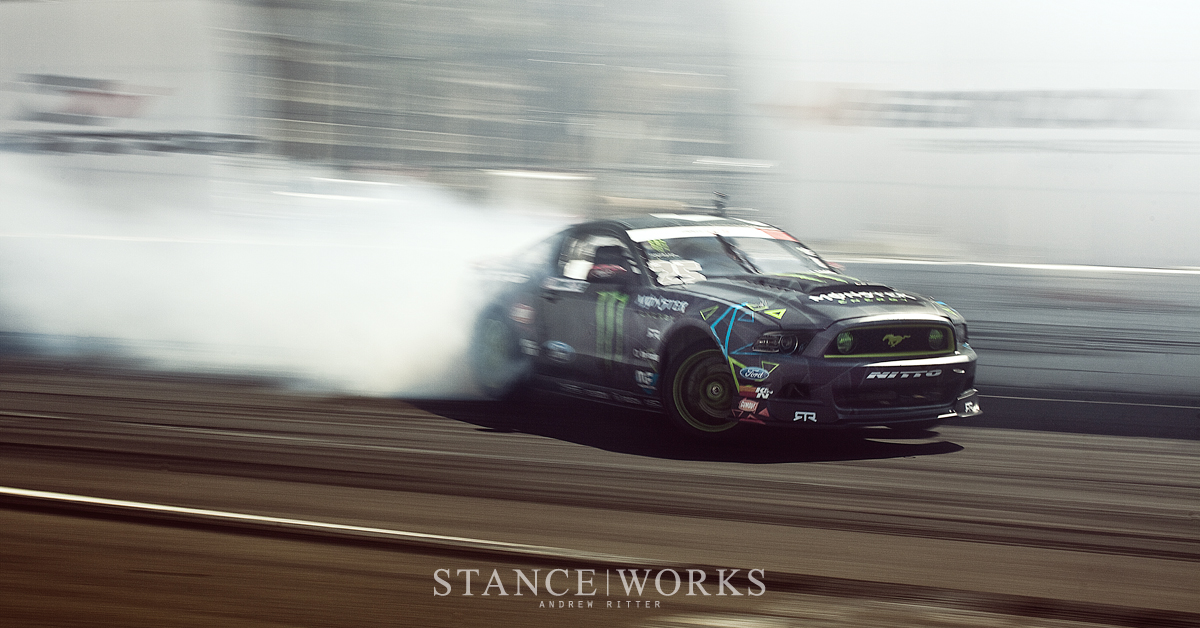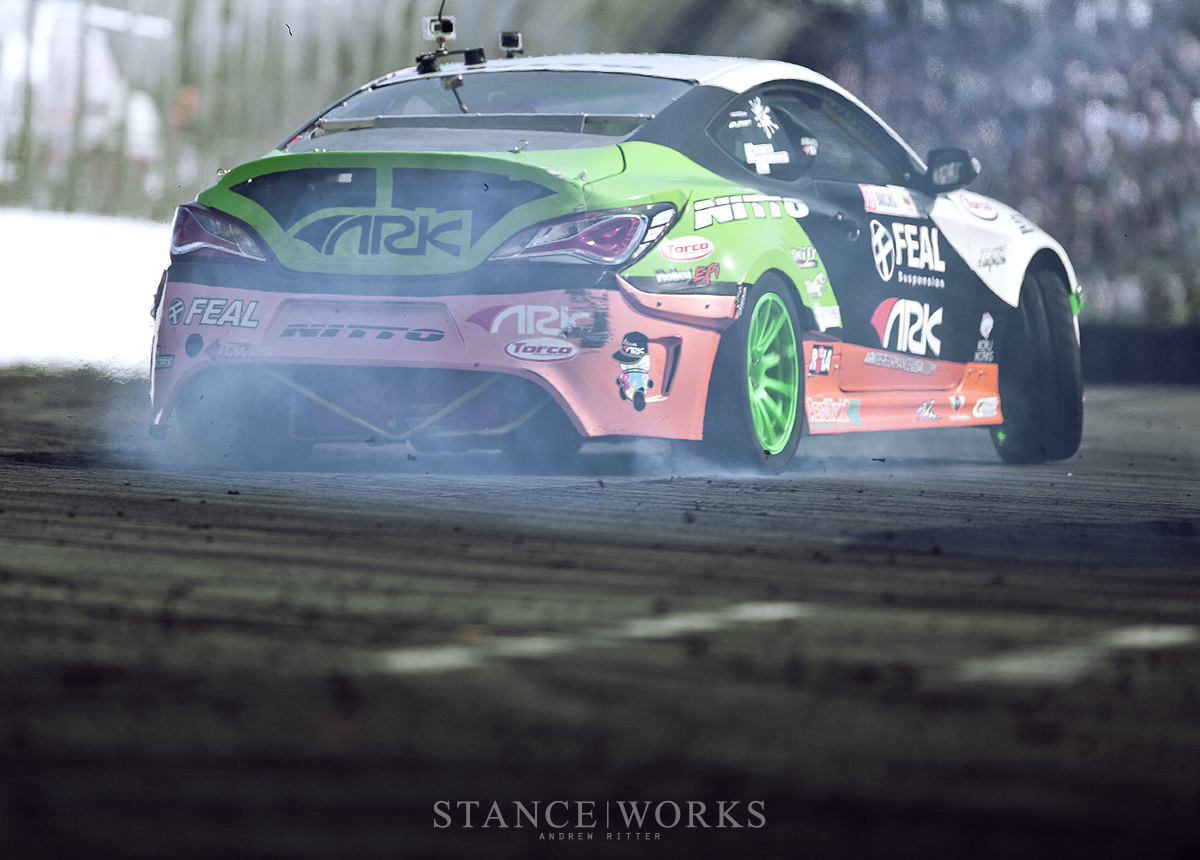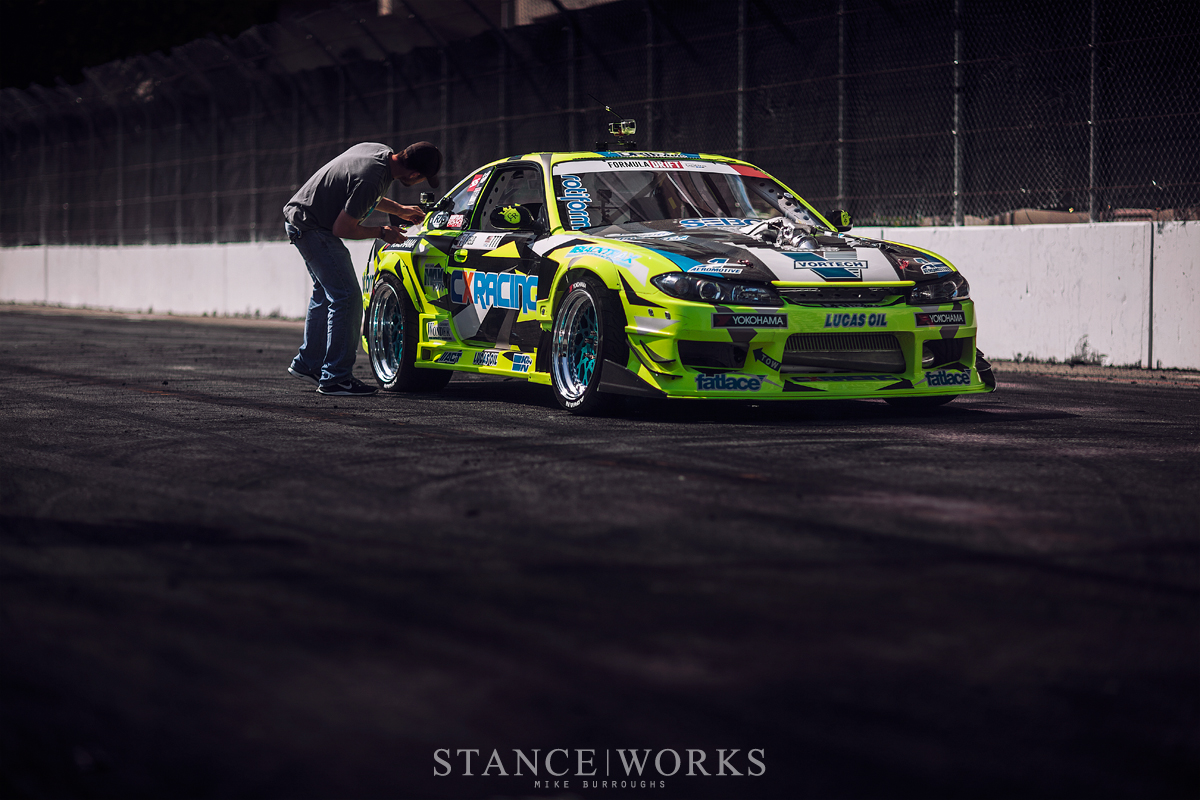 Matt Field is back once more, and is proving to be a force to be reckoned with for the 2015 season, earning a 4th place finish for the first event. His Nissan looks even better with a new livery covering the signature fluorescent yellow  that earns him title of the most stand-out car by far. Rotiform has returned as a sponsor of Field, with BLQTs fitted to the S14.5 for one of the better looking wheel packages on track.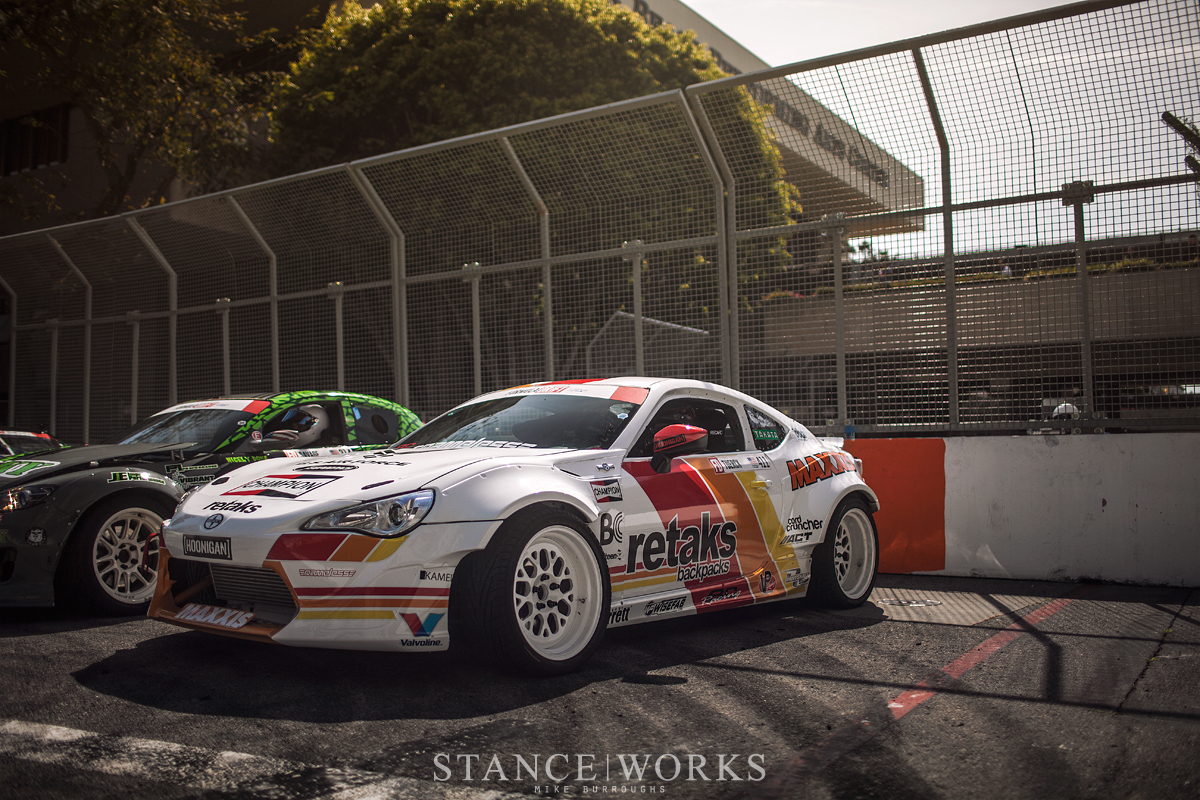 StanceWorks friend and favorite, Ryan Tuerck, held his own throughout the event, fighting for a first-place finish until the very end, when a failed differential cost him the victory. A 2nd-place finish is a bitter-sweet place to end the first event, but it's clear that he has his sights on winning and his spirits are high. Last year's Scion FRS is back and better than ever, now liveried in throwback Toyota racing colors, with more style than anything else at the event. Fifteen52 Formulas help to flow with the classic theme, rounding out our favorite car by far.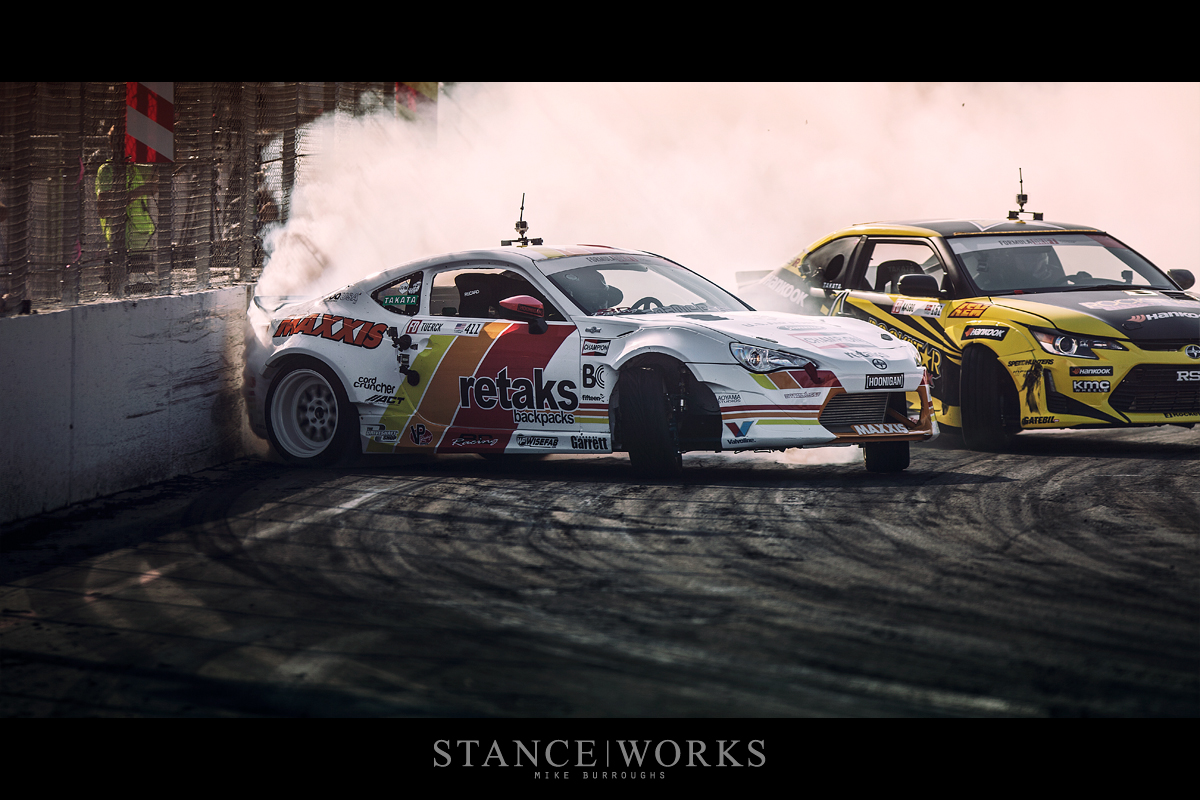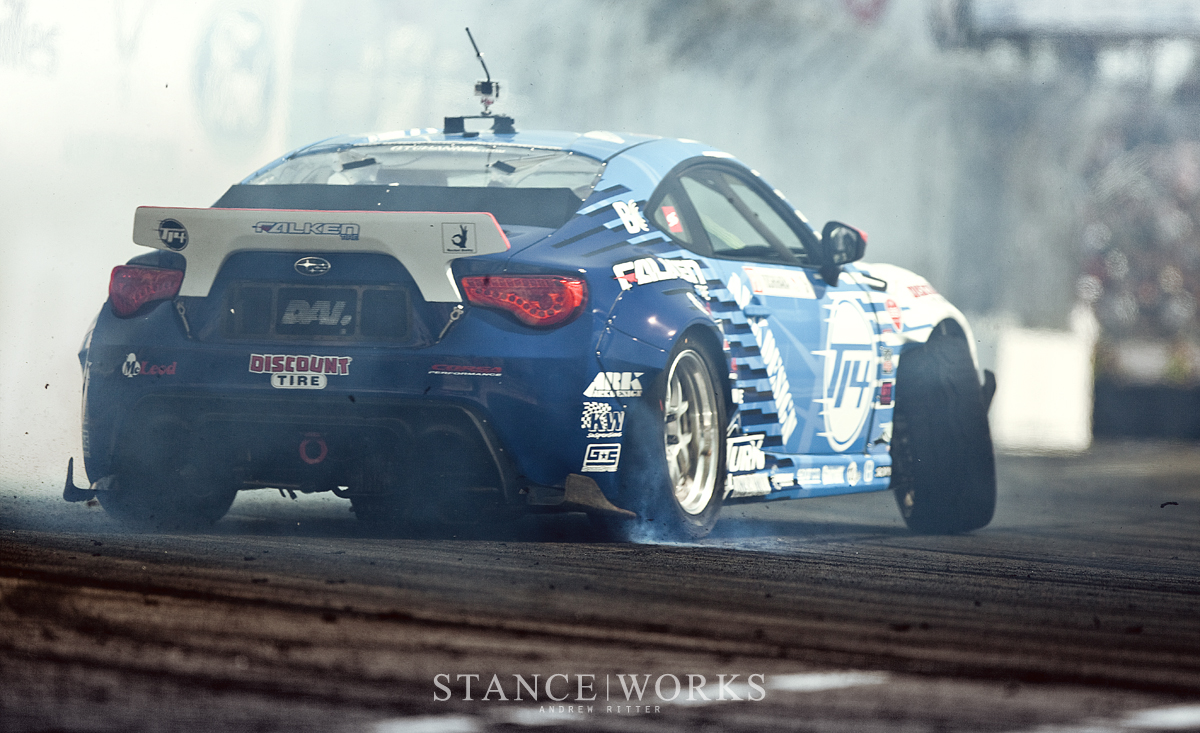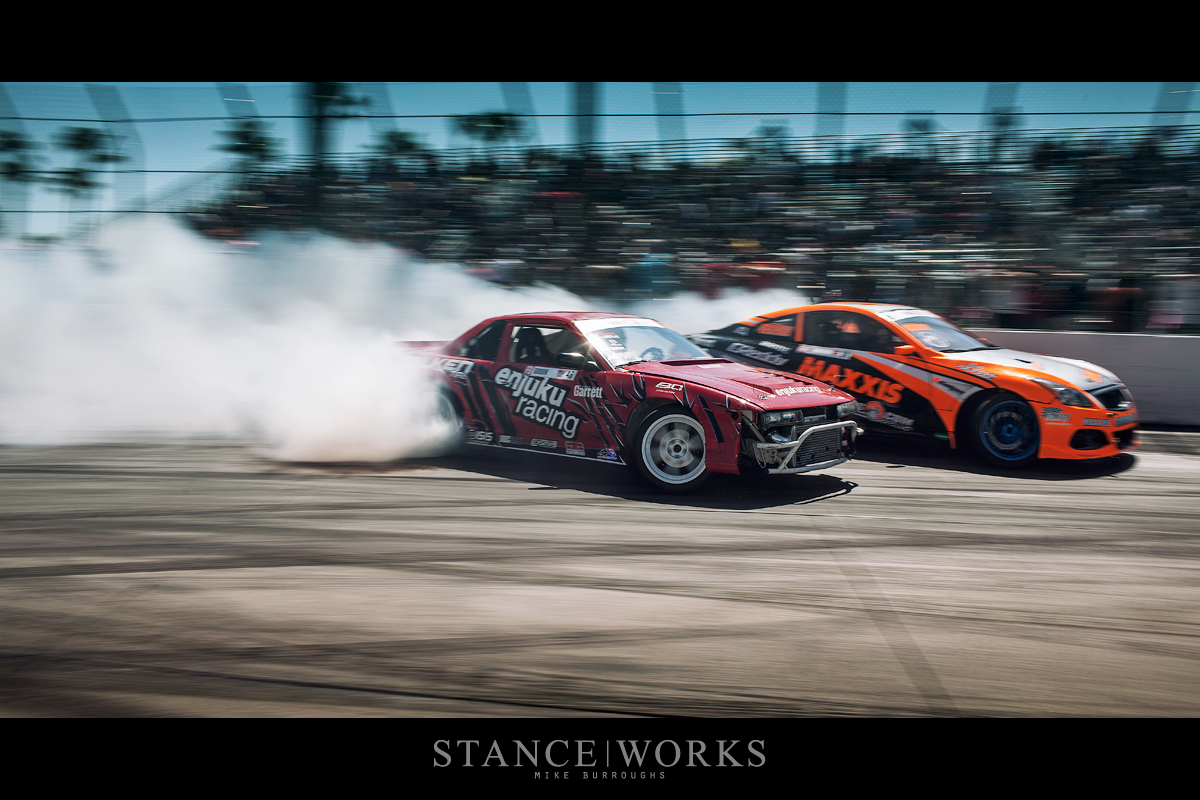 Others brought insanity to the event too; Daigo Saito is racing this year in a built Nissan GTR, and while it's no comparison for some of the cars built for Japan, it's easily Formula Drift's most absurd drift machine. The 2015 season has gotten off to an exciting start, and any fan of Formula Drift is undoubtedly in for an exciting season. Frederic Aasbo earned himself the victory for Round 1, but it's anyone's race for the remaining season.