I am guessing that it's rather apparent to most people that I am a diehard BMW enthusiast. I'm sure there are a certain number of people who would also argue the point, but nonetheless, I'm as pro-BMW as they get. I'm probably most known for a car I put together which goes by the name of Rusty Slammington. He's a bit "out there" and not traditional in any sense, and unfortunately, a large number of people have decided to hold that against me, ignoring cars like my E36, and E24 I once owned.
After my garage burned down, I knew that I needed to come back to my roots. After a lucky find on Craigslist from one of my best friends, Jeremy Whittle, I booked it down to Atlanta to buy what I can consider nothing less than my dream car.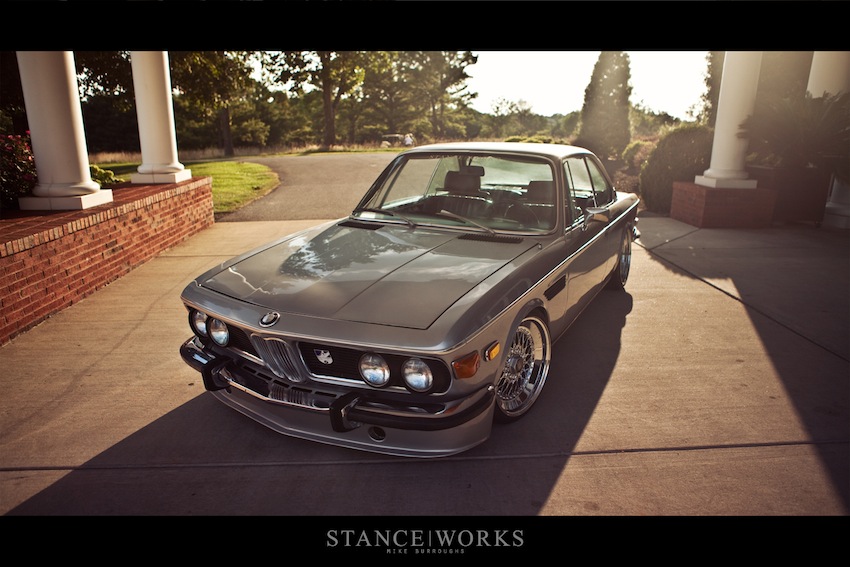 I bought myself a 1971 BMW 2800CS, and while it is not perfect, it's in astounding shape for being 40 years old. The paint shines like new, the interior is almost flawless, short of the aging wood dash, and it runs unimaginably well. Of course she's got some blemishes, but sometimes beauty comes with age. To top it all off, it's a euro import, not just an American model.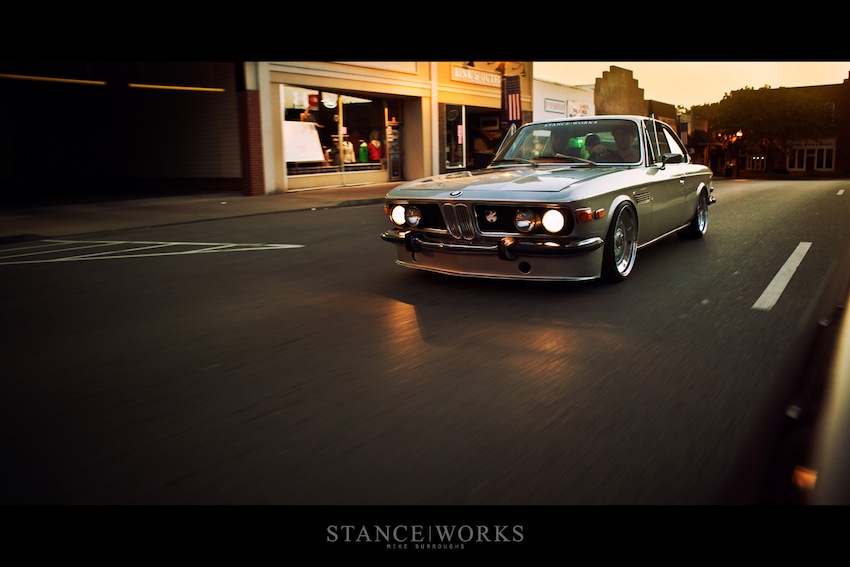 I honestly had no intention of buying an E9. It's something I never thought would happen unless I found oil in my back yard; however, this one happened to pop up for the right price and I knew it was game-on from there. The owner told me it hadn't been driven since 2004. He said to bring a trailer, that it would be some serious work to get her back on the road.
I showed up figuring that perhaps I could jump start the car to at least see how it ran, knowing full well that I'd buy it either way. I looked the car over and figured I'd turn the key and see if the battery had any life at all. What were the chances anyway?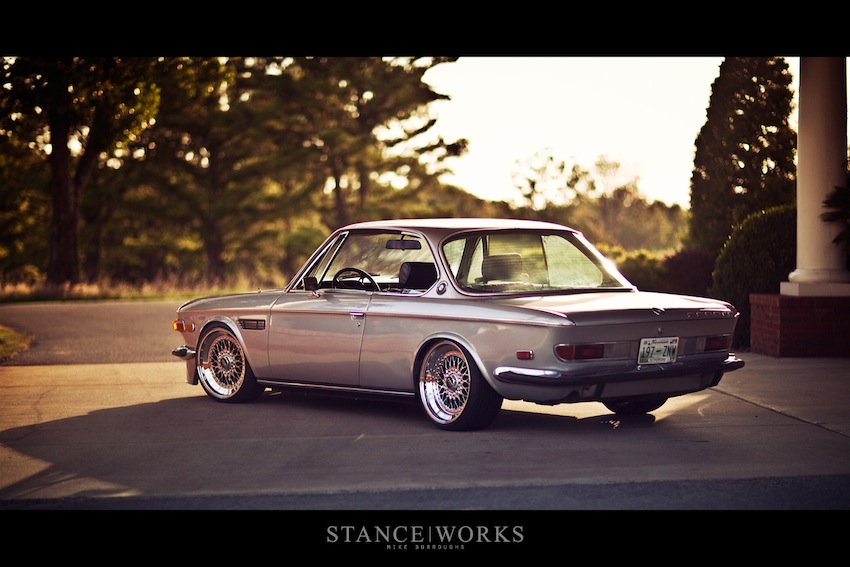 The car fired up instantly. Both the owner and I were floored. I handed him a hand full of cash and decided I'd try to drive the car to the end of the driveway where I'd then call a tow truck to get 'er home. At the end of the driveway, I figured I'd drive it to the end of the street, then to the gas station around the corner. Before I knew it, I was driving a "not running" car 4 hours back home, cruising at interstate speeds with no problem at all.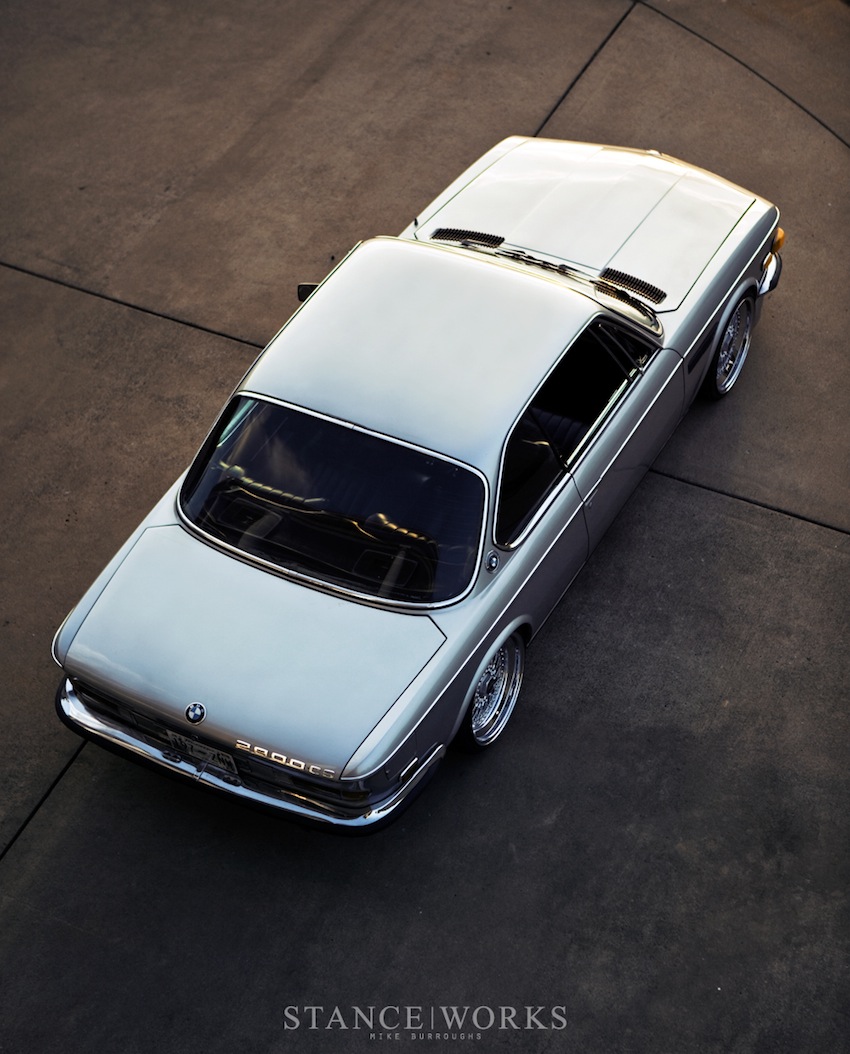 Since then I've had to do nothing to it. I've been driving it every day with a huge grin on my face. I knew it needed wheels and I knew there was only one option… my 18″ BBS RSs. I sent them off to Rotiform to have them fully chromed and they came out perfectly.
I was worried the 18s might be too big but I love the way it came out. The car sits nicely on them without being low enough to tear the car up. I purchased a CSL airdam to finish off the exterior and called it a day.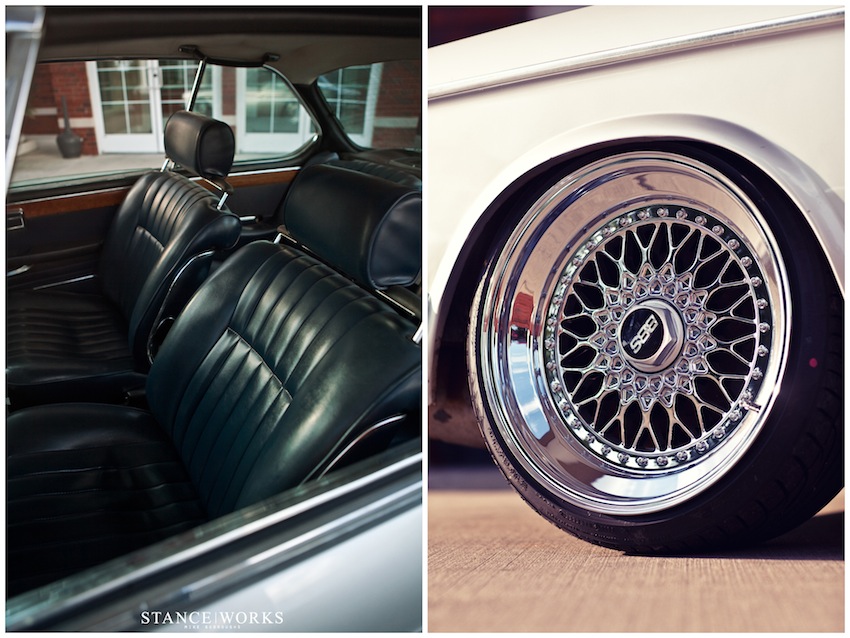 The offsets happened to be perfect, clearing the unrolled rear arches by less than a millimeter and the fronts are dead-even flush.
For me, this car is the reincarnation of the 6er I wish I never sold. It's a good way to come back. Classy and elegant; it feels like home. Refreshing to say the least.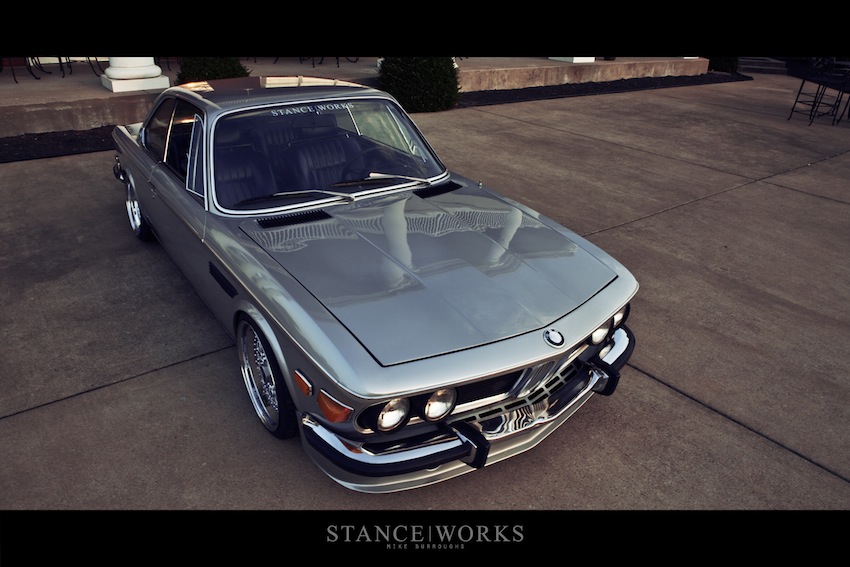 It seems as though every car I buy gets older and older. More and more character every time. More heart, more soul. I'm already in love with this car and I've only owned it for 3 weeks. I can tell our relationship is going to be a long one. I'm right in the heart of true BMW motorsport and I couldn't be happier. So, without further adieu: meet Marla.