Truth be told, I'm impressed we managed to post a Daily Grind piece without adding a new vehicle to the fleet. It was our first in a long, long time – Andrew's Project Mini update – but the reality is we skipped sharing the addition of a new vehicle on purpose. We needed to break the streak. With that said, it should be rather on-the-nose this time around that this Daily Grind update is absolutely about the latest addition to the StanceWorks Garage.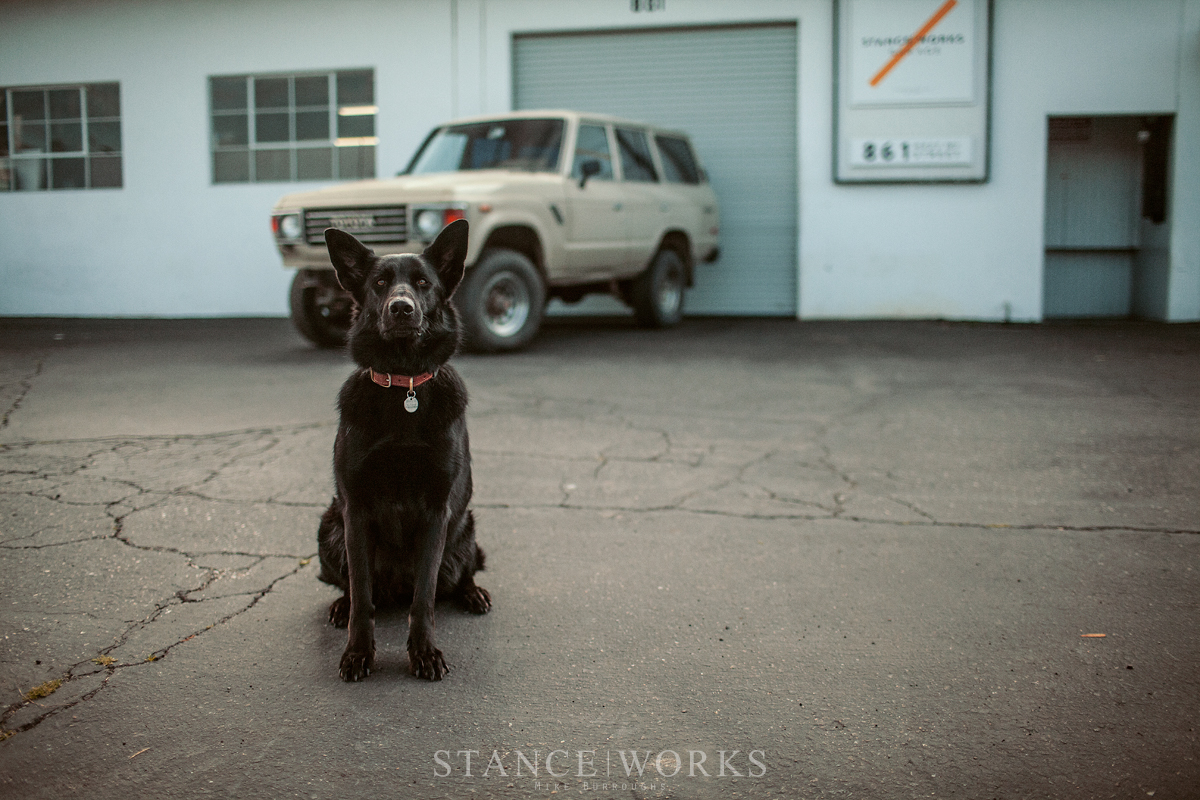 Over the past two years, I've grown incredibly close with my FJ62 Land Cruiser; it's found its way to the homepage many times, and it's opened up new avenues and passions for automobiles that I never knew I'd find. Adding a classic offroading rig to my fleet was one of the best decisions I've ever made, but the FJ62 didn't come without its hurdles. A year into ownership, it was stolen, and although it was thankfully recovered a month later, it was stripped of almost every part of value, setting back a year's worth of progress. As fate would have it, the day I mounted my new ARB IPF lights, the truck was hit by a hot-headed teenager in a Honda Civic, totaling it completely.
Overall, the truck has just been bad luck, although it has also been monumentally capable and reliable. It's solely responsible for what I would now call an undying love for the 60-series Land Cruiser, and following the accident, I knew I had to get another. The FJ62, while completely fixable, needed attention in places I didn't want to invest in, and while I loved parts about the truck, there were options it didn't have that I knew, in the end, I'd want. So, with the FJ62 crunched and waiting on insurance to do its thing, I set out to find a replacement.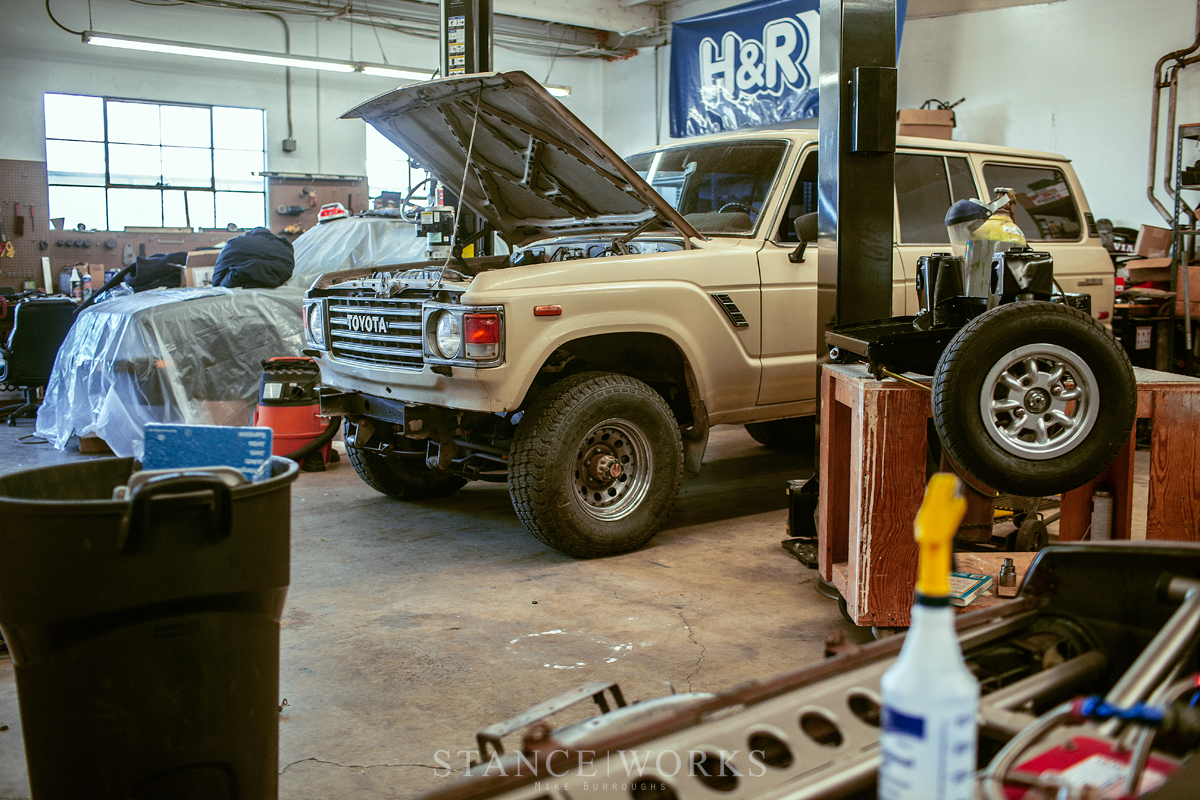 My list of requirements was relatively short, although a tall order when it comes to classic 60-series trucks. I wanted a tan one – my favorite color of the body style, and classically Toyota. That part was somewhat easy… while FJ62s were never sold in tan, the FJ60 was – the "pre facelift" version, so to speak, with round headlamps to point out the main difference. The only other requirement was no rust. Absolutely no rust. I wanted a truck that was completely clean, and while that shouldn't be too hard for a mid '80s vehicle in CA, 60-series Land Cruisers are renowned for two things: their off road prowess, and their ability to rust in any climate. I got lucky – I found an '85 FJ60 being sold by a lifelong Land Cruiser lover. He was the second owner, having bought it 26 years ago. He didn't baby it – it was driven to and from his ranch for two decades, but luckily for me, the truck was garage kept, and lived in the high desert, meaning moisture never reached the nooks and crannies of the truck. This one was absolutely rust free: easily the most rust free example I've come across, and perhaps one of the most rust-free trucks out there, aside from the few "bubble cars."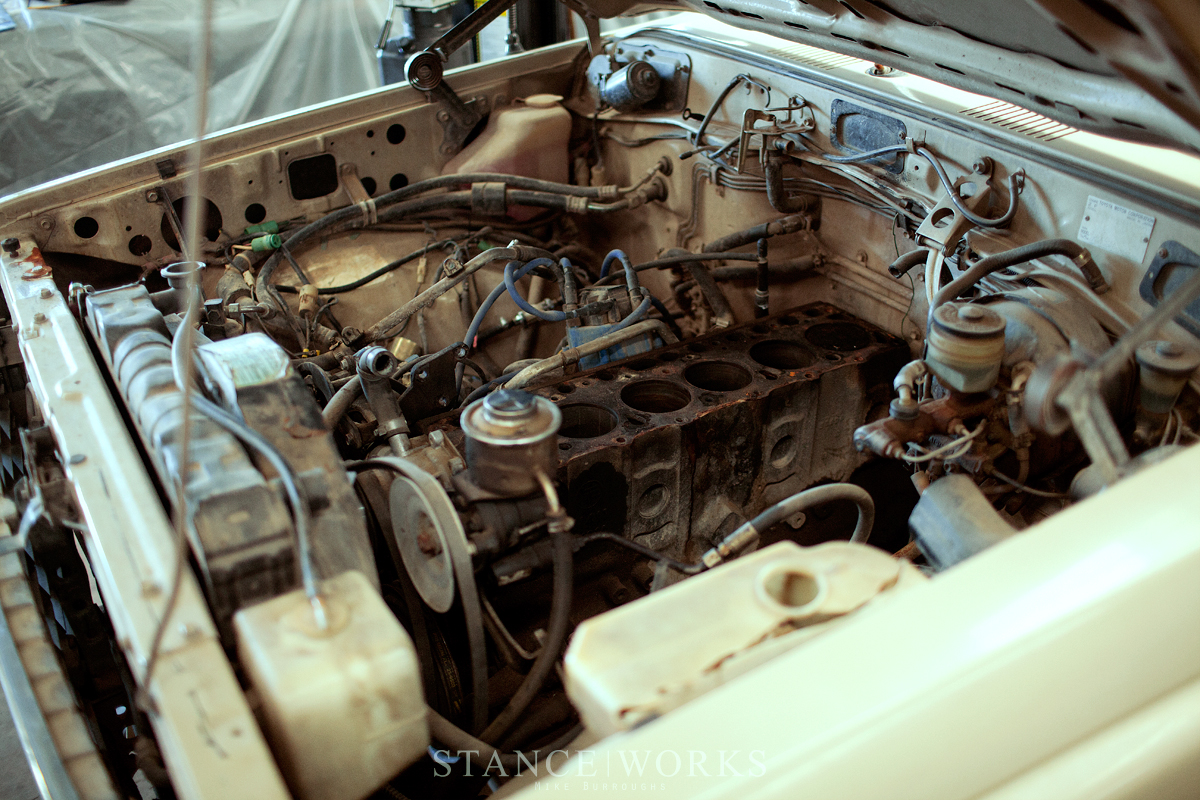 With affinity for these trucks at an all time high, their prices are through the roof. For me, luck came in the form of a dead engine. While the truck's bones were solid, the cylinder head had cracked three years ago, and it had sat motionless ever since. I bought the truck not running at a price that was more than agreeable, dead set on transforming it into something daily-driver friendly, powerful, economic, and badass, to be frank. I wanted a truck that could tow my cars to the track, get itself out of its own way on the freeway, and that could manage more than 12MPG downhill. The 2F and 3FE engines of the 60 series here in America are phenomenal motors – some of the most reliable, indestructible motors ever built – but they produce about 140 horsepower, and can struggle to make it up the slightest of hills when not in 4-Low.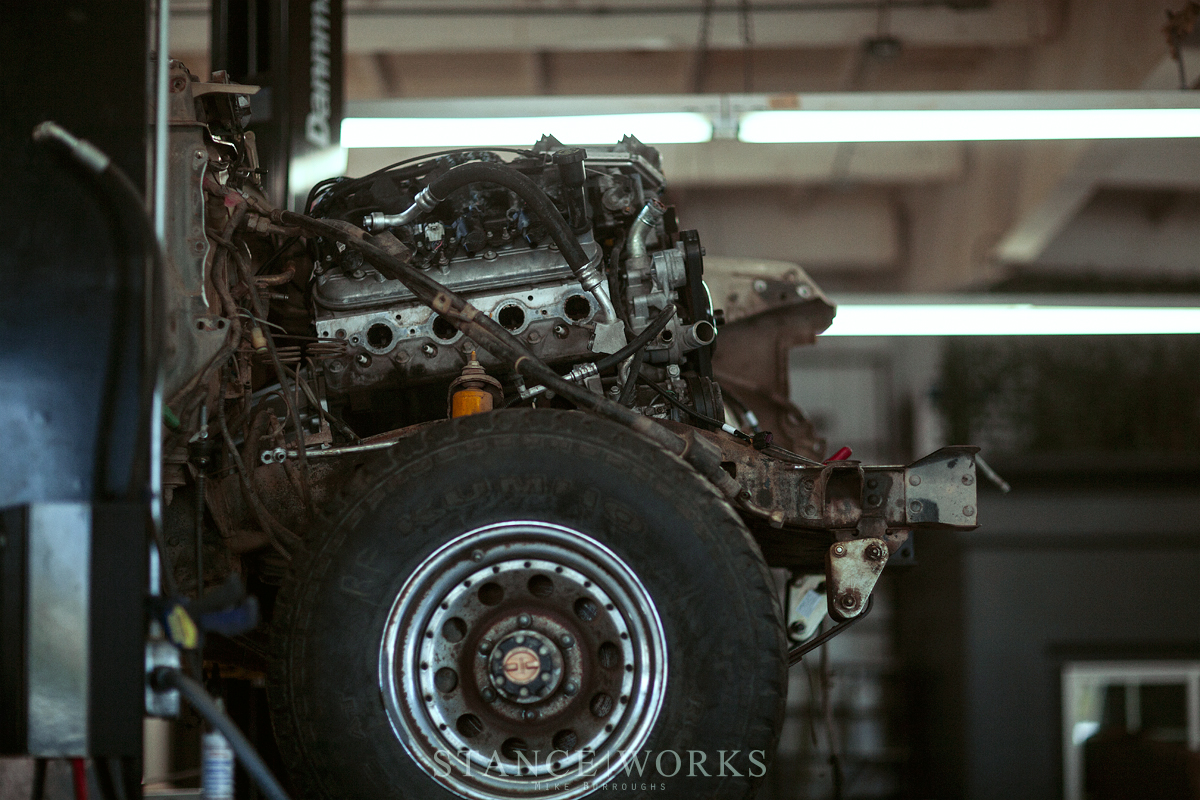 My solution is with the tried and true: I'm partway through swapping in a 6-liter Chevy LS. The motor is an LQ4, pulled from a Chevy 2500 Express van with just 70,000 miles. The iron block might not be ideal for a sports car, but for my truck, this motor isn't just an improvement for power, it's lighter than the cast iron 6 cylinder I pulled from it. After some tweaks, mods, and a tune, the FJ60 should pump out about 400 horsepower and 400 lb-ft of torque, or about 3 times what it made originally. More than enough to tow the BMW to the track, or to make for a comfortable cross-country drive.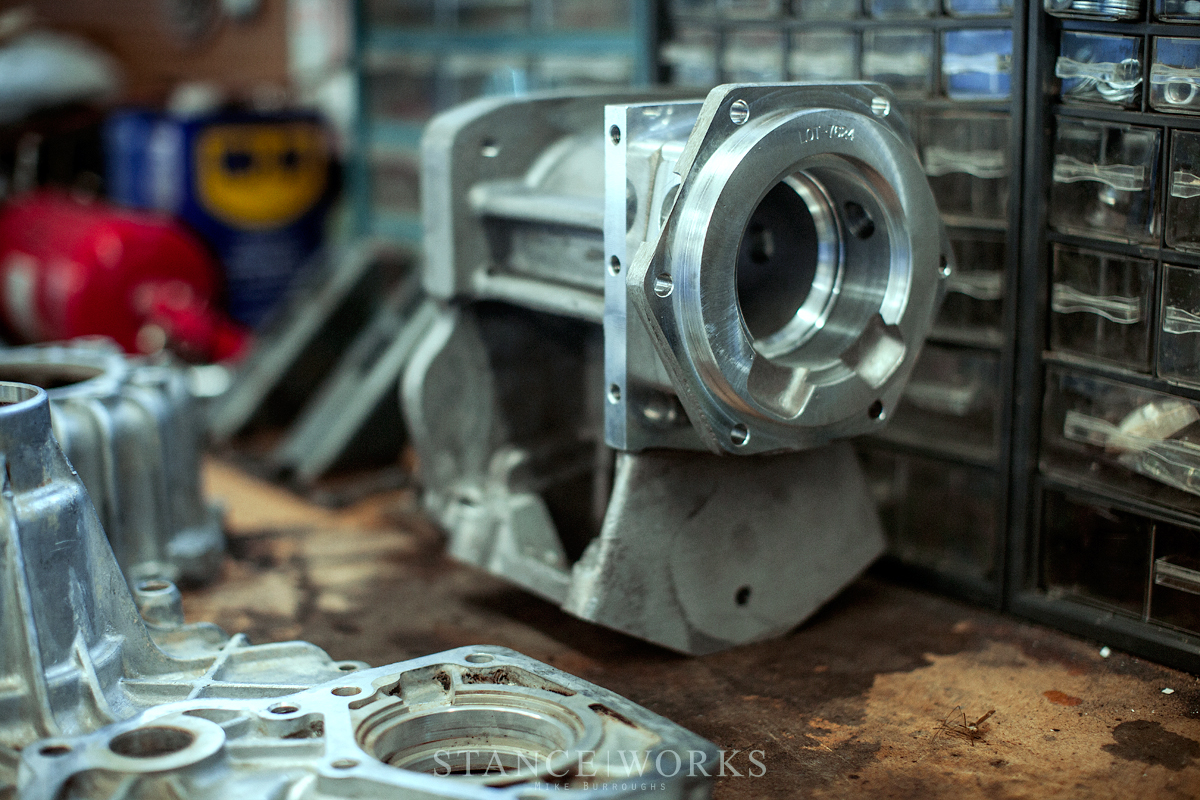 Making the engine work in the chassis isn't all too difficult on paper, with a few important components needed to mate things together. The biggest on the list is a transmission-to-transfer case adapter, which will mate my brand new built-up 4L65E automatic up to the FJ60's stock transfer case. Although the FJ60 was originally a manual, I opted to swap to automatic, as when finished, this truck will be a daily driver, and an off road rig.
I've gone through and have been replacing and rebuilding all of the components as the swap has progressed. A complete transfer case tear down and rebuild was first on the list, followed by assembling the adapter housing, mating it to the new transmission, and then to the 6-liter itself. A good bit of fabrication has been needed to actually mount the engine into the truck, but thankfully, I've knocked that out already. There have been other hurdles too, like modifying an oil pan to clear the front axle. Overall, though, most of the "heavy lifting" is done. I'm on the home stretch.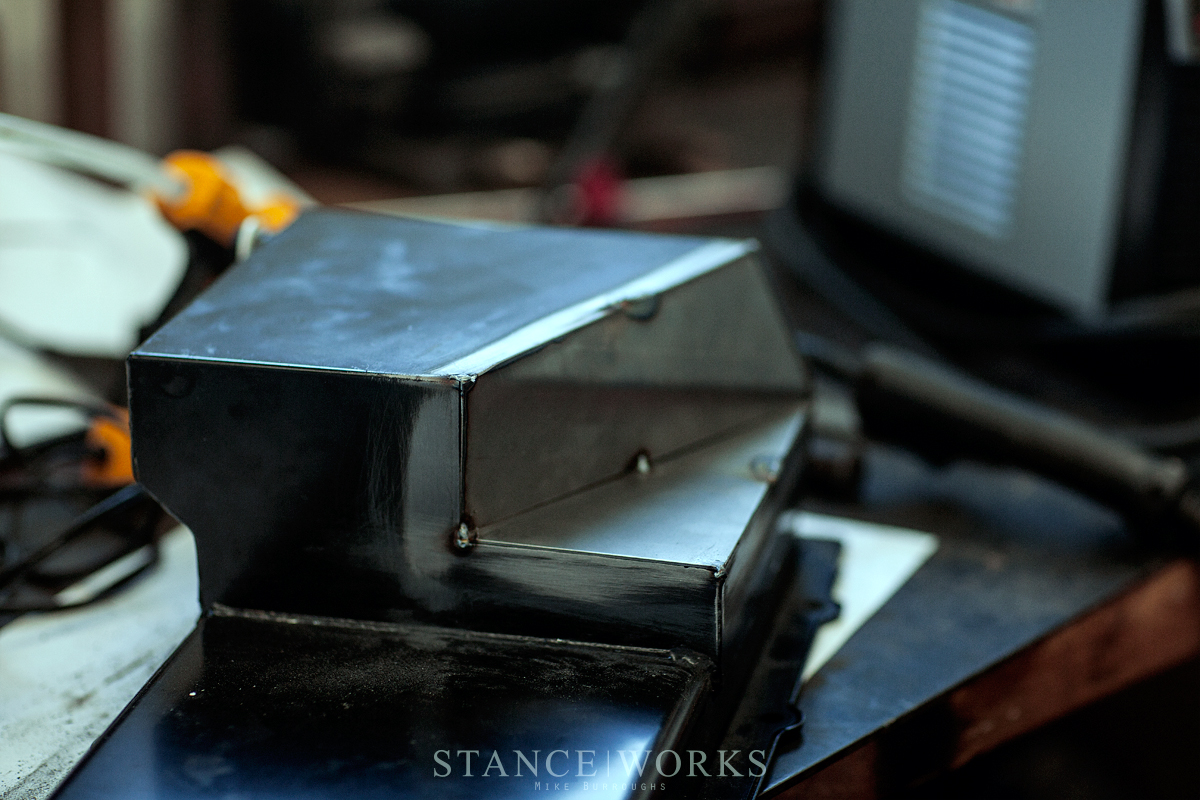 Things like mating the FJ60 fuel system to the V8, or hooking up the power steering, are most of what remains. A small bit of wiring lies ahead of me, but all in all, the swap is nearing completion, and once finished, I excitedly get to move on to fitting the truck with new wheels and 34″ Nitto tires.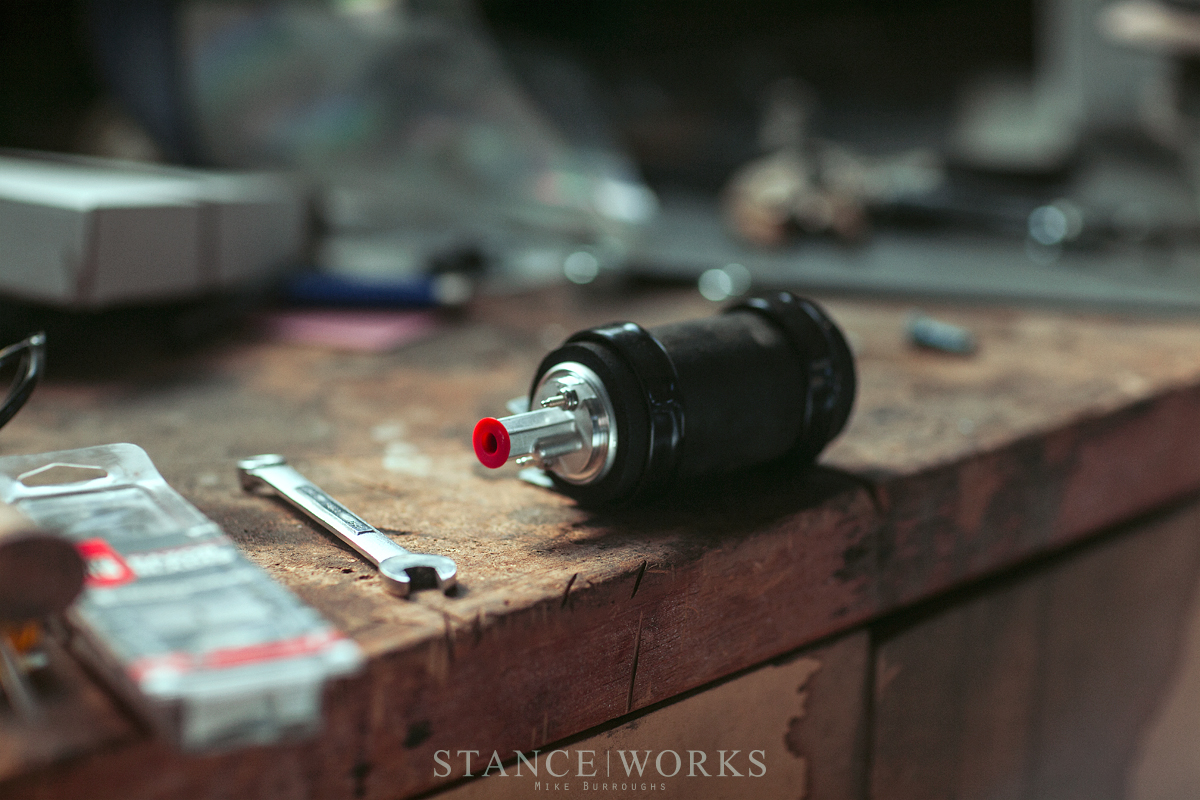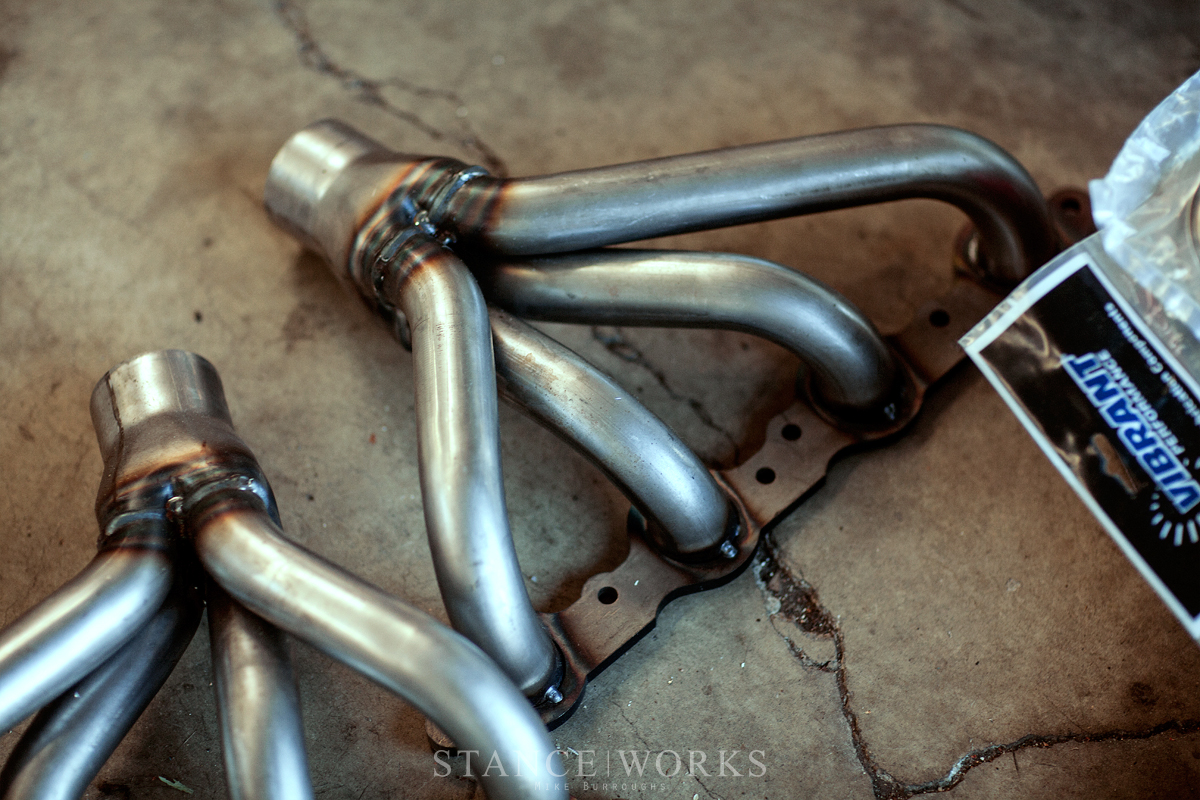 The big goodies I will move over from the FJ62, such as the swingout rear bumper, the winch, and the lights, before I fix the wreck damage and post it for sale. Before long, I'm hoping I'll be back behind the wheel of a Land Cruiser, and this time, it'll be better than ever. I need to hurry… that Summer heat is coming quick.