It's that time of year once again: a look back on my biggest moments of the past twelve months. Each year brings about a new sense of excitement as I take my first opportunity in 365 days to look back on the photos I've taken, the cars I've build, and the adventures I've been blessed to have. It's easy to forget both how long and how short a year can be, and just how many memories can fall to the wayside as we hustle our way from one day to the next. So without further adieu, here's my highlights of 2018.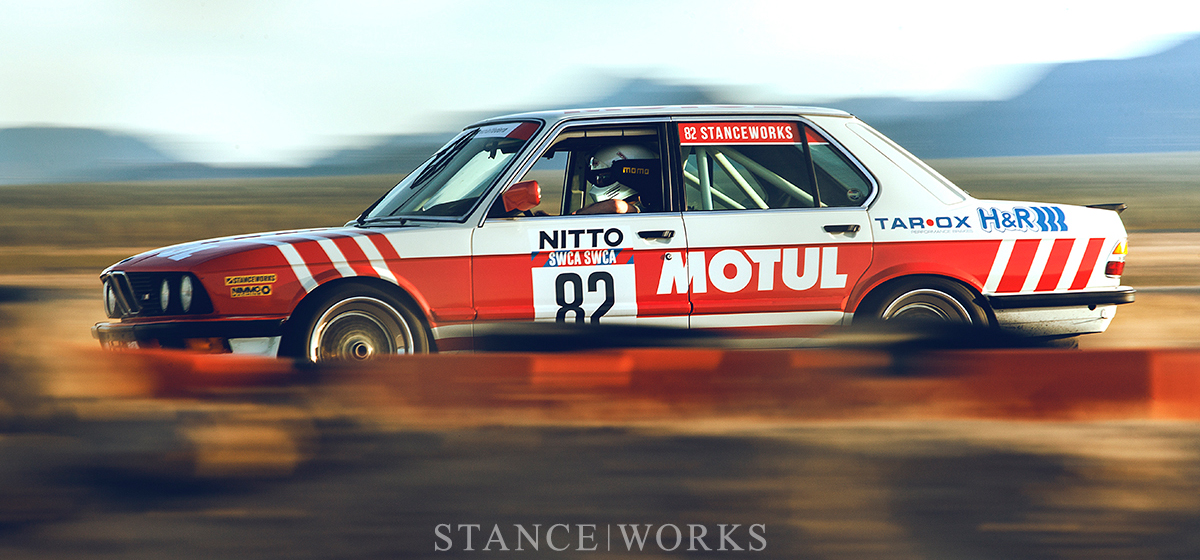 With the "Parts Car's" return to SEMA for 2017, it was sporting a slew of new goodies, including the new Motul colorway and a set of 17″ BBS E55 centerlocks. While the article above chronicles the chase for lap times at Buttonwillow's iconic 13CW layout, it also highlights my first time out on track for 2018. Andrew Ritter worked his magic with the camera, giving me some of my favorite photos of the car to date.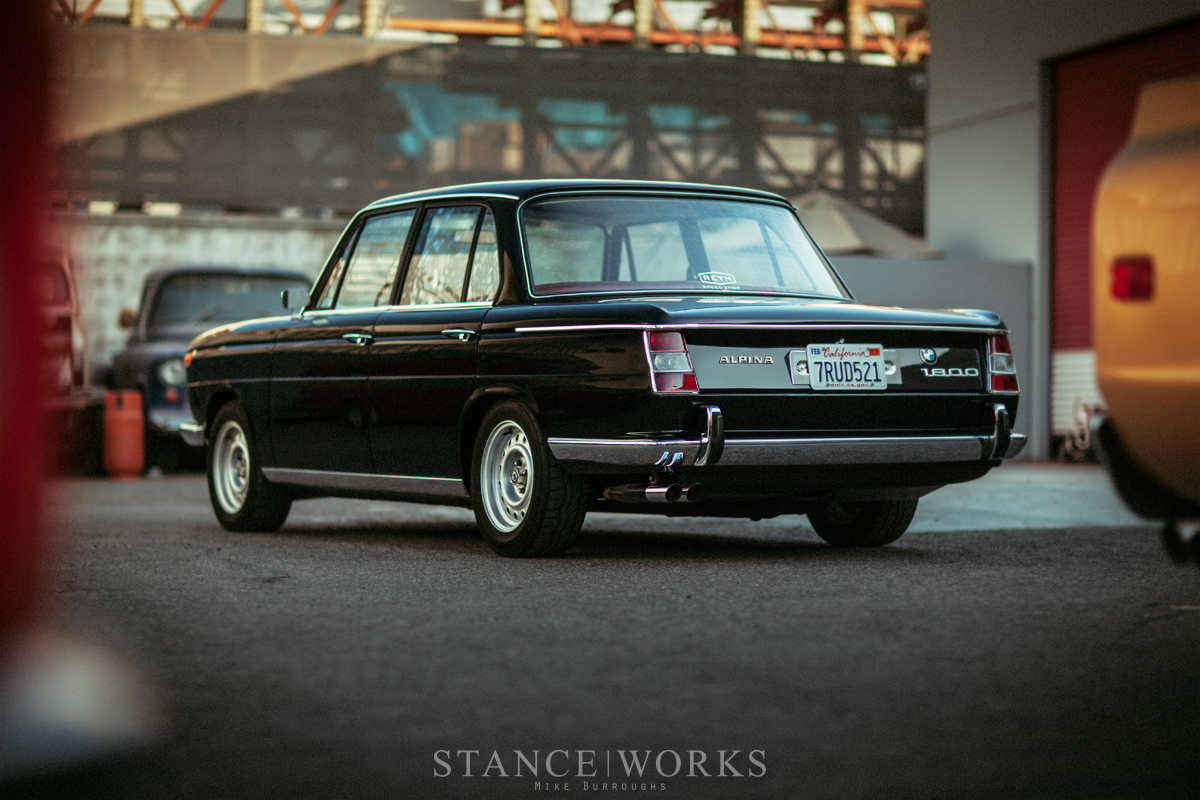 One of my first features of the year still stands as one of my favorite features in StanceWorks history. The BMW Neue Klasse sedans are a rare breed, but are often credited as the cars that saved the marque. "The Collector," as he's come to be known as, has become a good friend, and welcomed me to shoot one of his latest restorations, this incredible 1968 1800. The details, inside and out, leave nothing to be desired, and set the bar for what any 1800 will aspire to be for decades to come.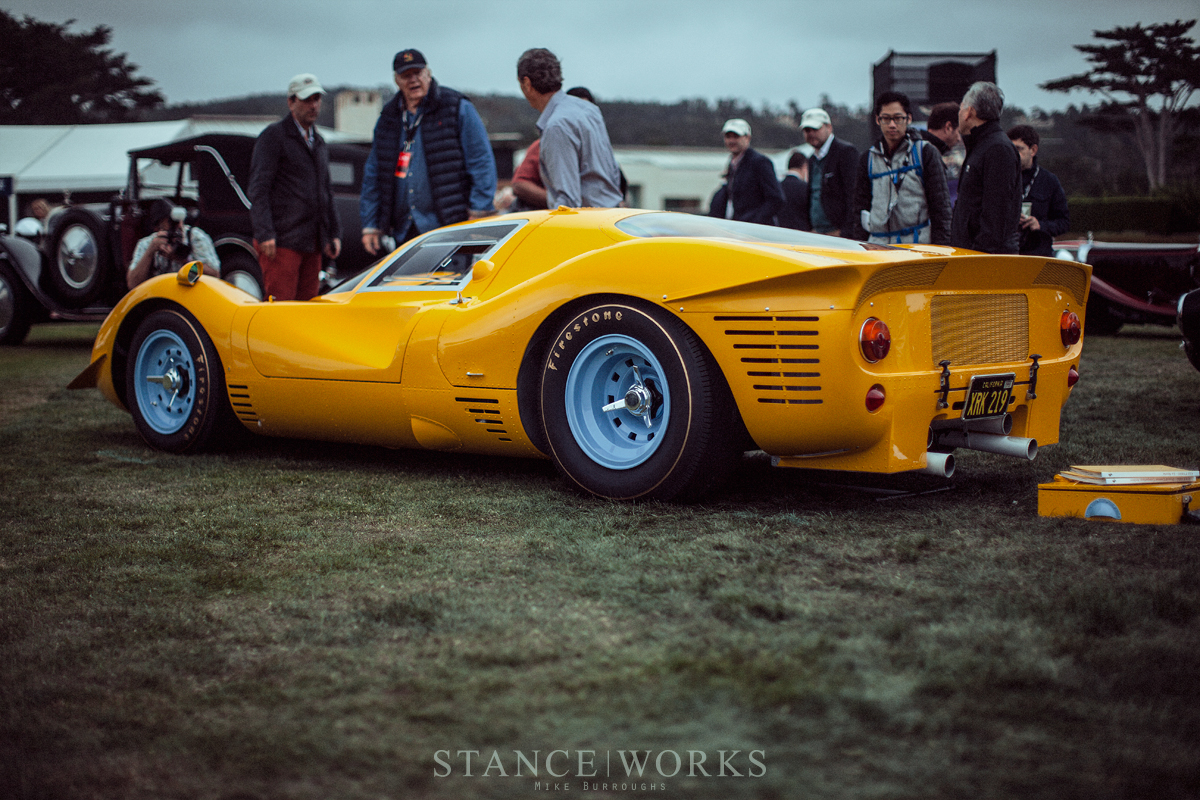 The Monterey Historics and the attached "Car Week" brings out the world's finest machines, bar none. This particular '67 Ferrar 412P Competizione caught my eye and never relinquished its hold. To date, it might just be the most beautiful car I've ever seen. I relished in the details, the oddities, and the one-of-a-kind nature of this unparalleled machine.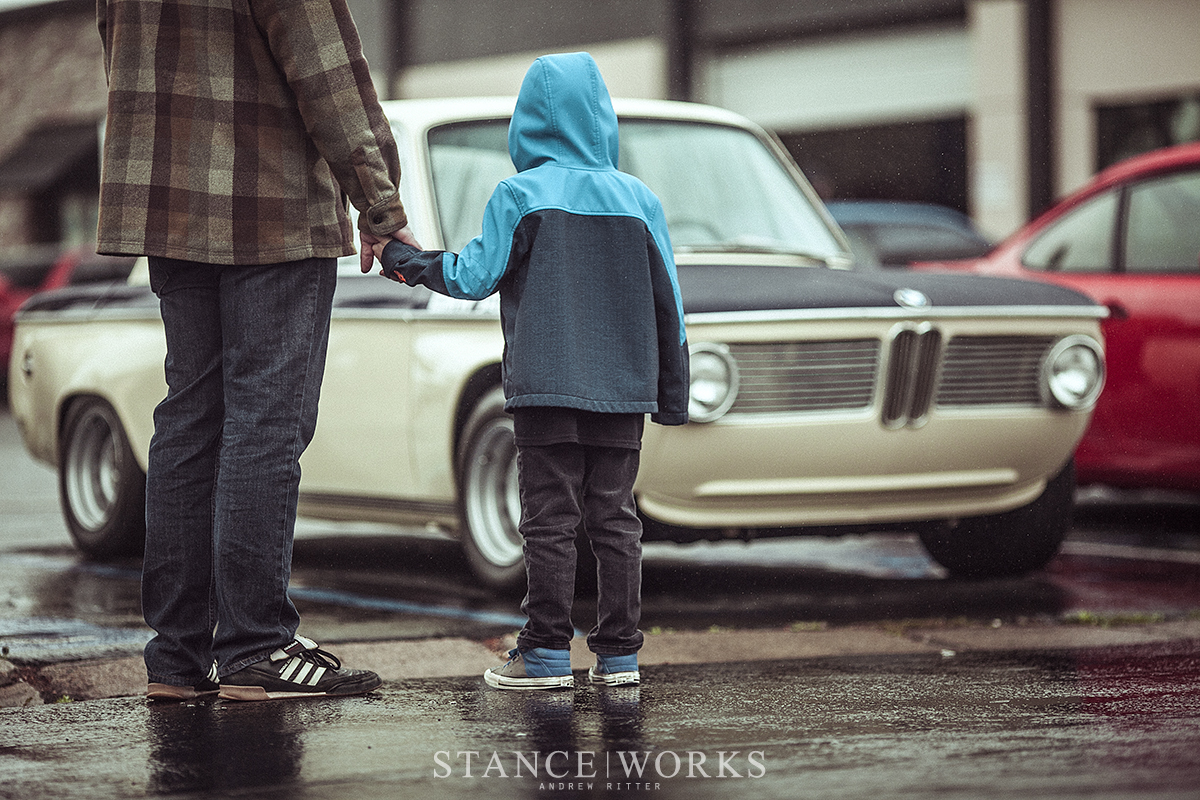 2018 brought about our second PRE/GRID event, a celebration of classic race cars and their keepers. Foreboding weather arrived in the most un-Californian fashion, but nevertheless, our friends and fans brought out their cars to share, despite the rain. The perseverance reminded us both how faithful our following is, and how passionate the owners of these classic racers are about sharing them. We'll keep our fingers crossed for better weather as we start planning out PRE/GRID 3 for 2019.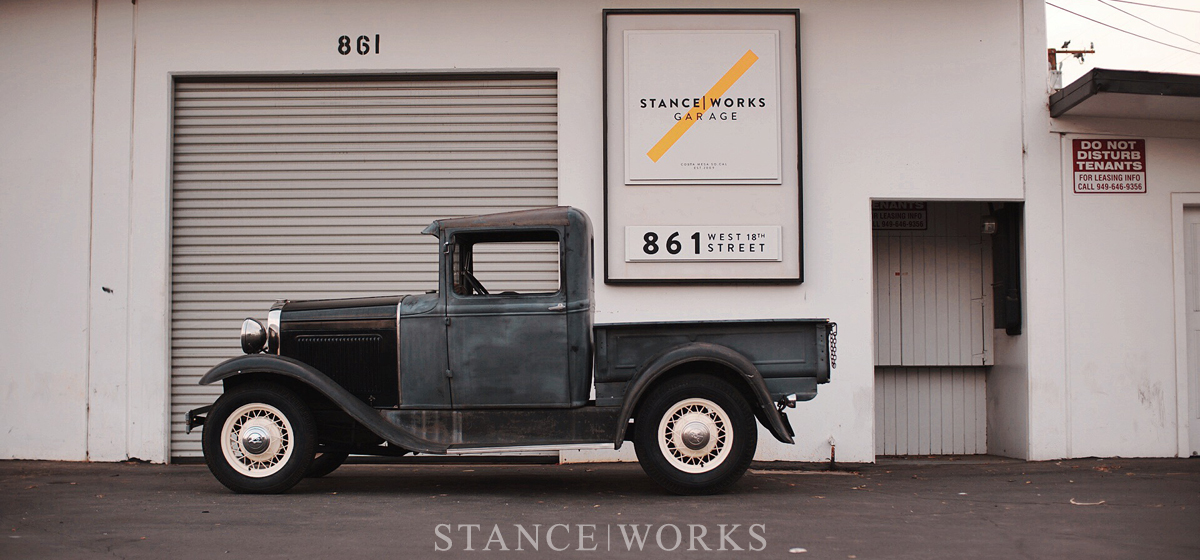 No year at the StanceWorks HQ is complete without introducing a new build (or a few, to be honest.) For years, I've wanted to return to hot rodding, with aspirations of building another Model A truck that outshines my 2012 build, through and through. In April, I purchased an all-original nearly-untouched '31 closed-cab Model A pickup, and set out on a wildly ambitious mission to finish it for SEMA, just 6 months later.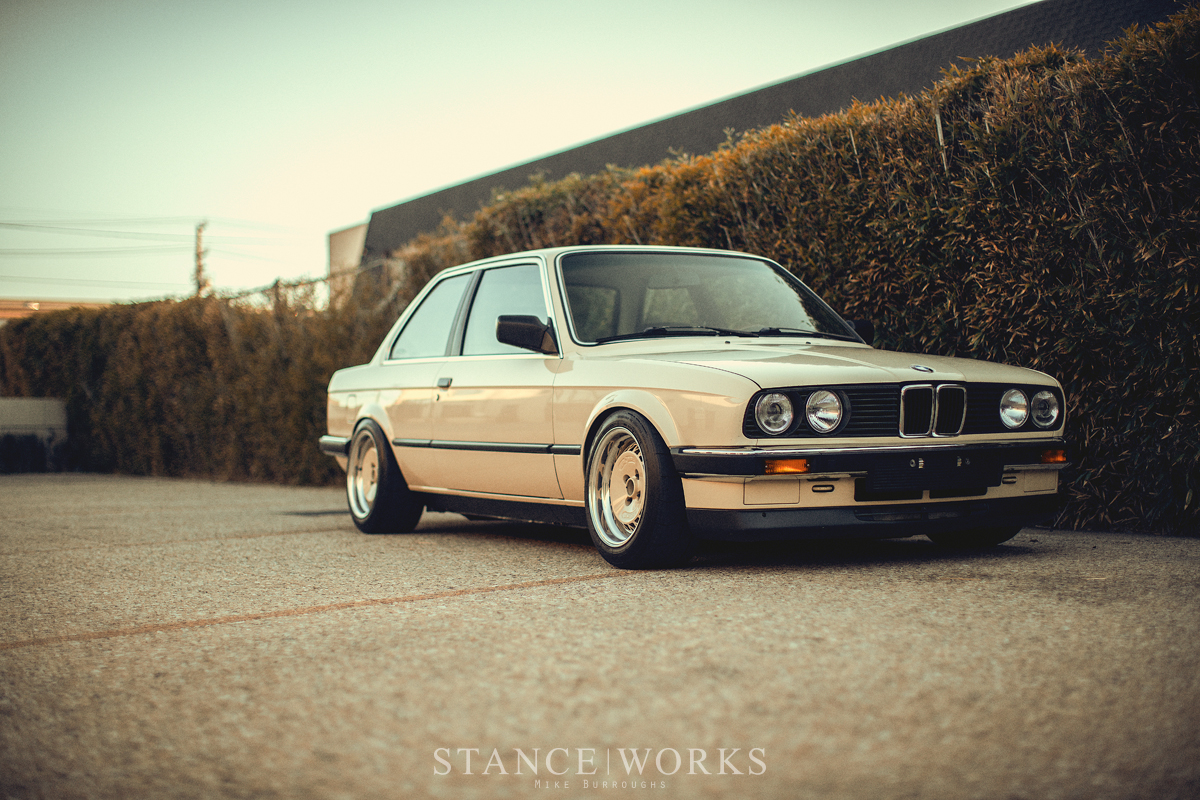 It's a special experience, getting to share the stories of unique builds from around the world. Those experiences, though, take on a whole new meaning when the spotlight turns to a friend. For years, Byron Wilcox has been by my side, helping to see my projects to completion. In May, I was finally able to turn the camera around and take a look at his latest creation: a beautiful '84 318i. The project has taken quite some time to come together, but the patience was clearly worth it. Rumor has it that the car is now back under the knife, and will be back, better than ever before.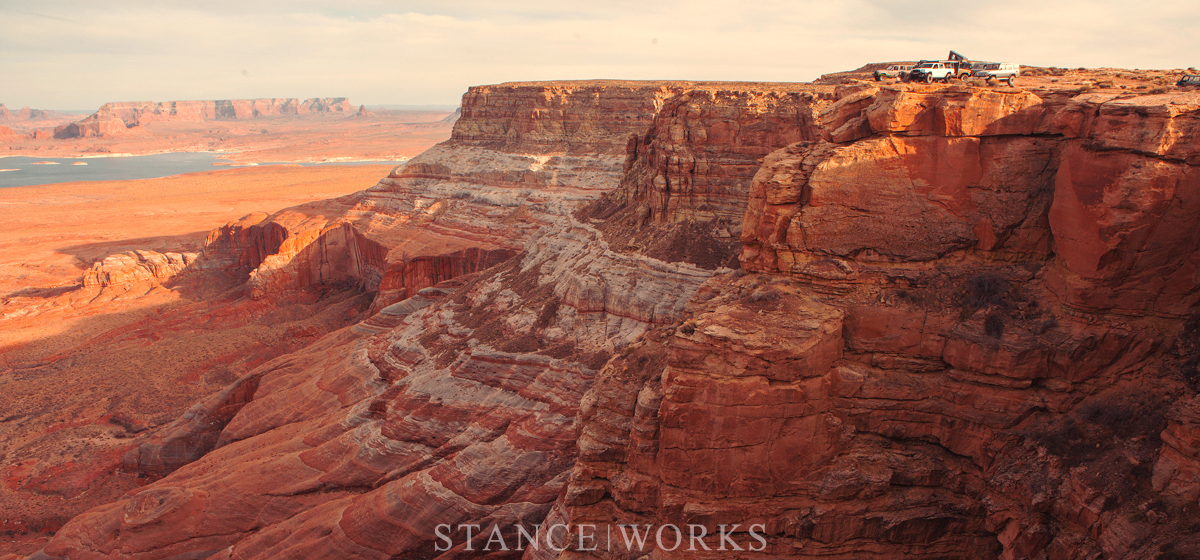 Our 8-day off-roading trip across Utah was nearly a year in the works. From the locales and the views, to the friends and the memories, it's an experience I will never forget. It was the ultimate proving ground for my project FJ60, too, making for a week of unforgettable enjoyment, and thousands of photos, too. As a 3-part series, don't miss out on all three articles below.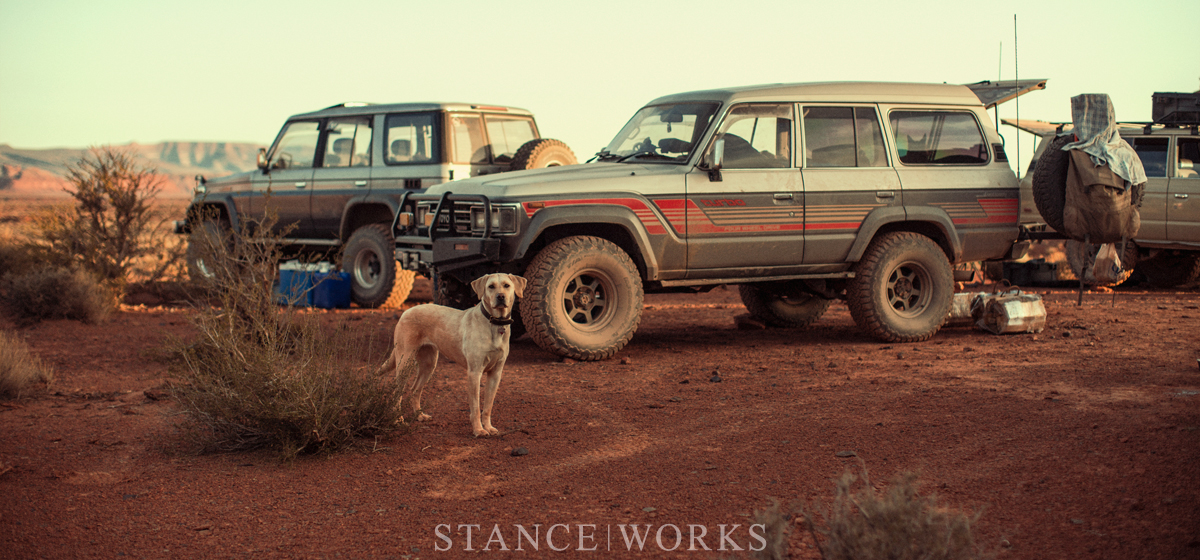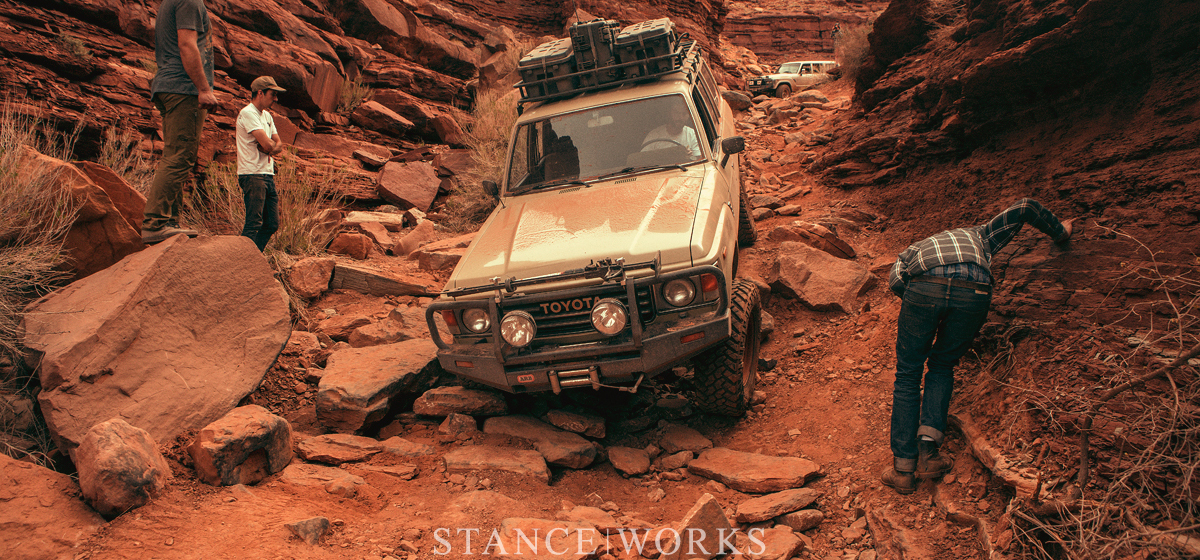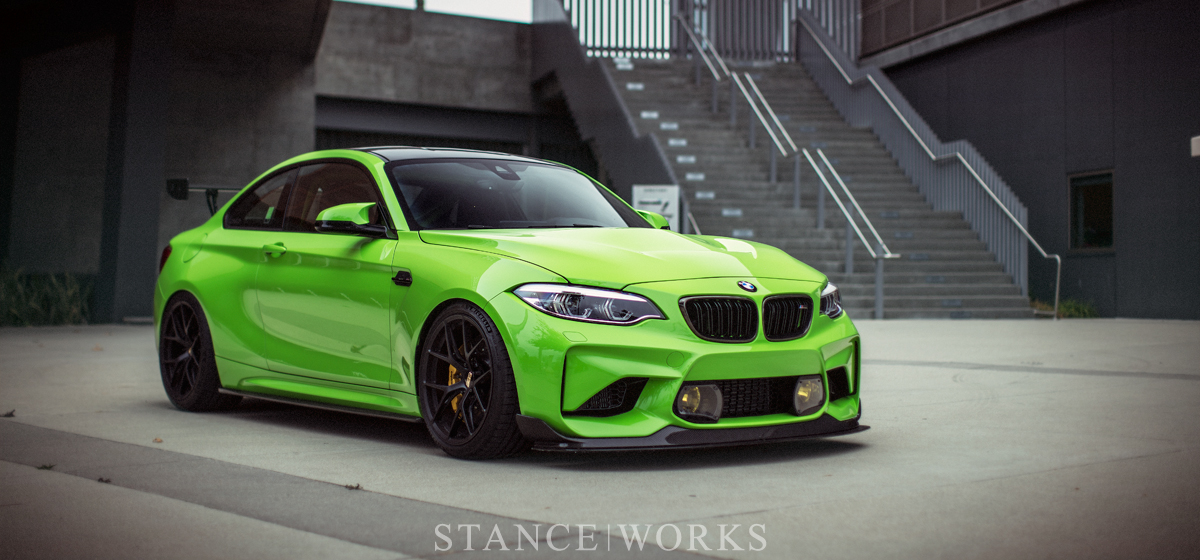 IND always leaves a lasting impression. Their annual builds continuously redefine the world of modern BMW tuning. The opportunity to shoot "Gelbgrün" was a long-welcomed one, and a chance to showcase the details of what makes IND's work stand out from the crowd. Hint: the bright yellow-green paint is the last thing needed to make an impact.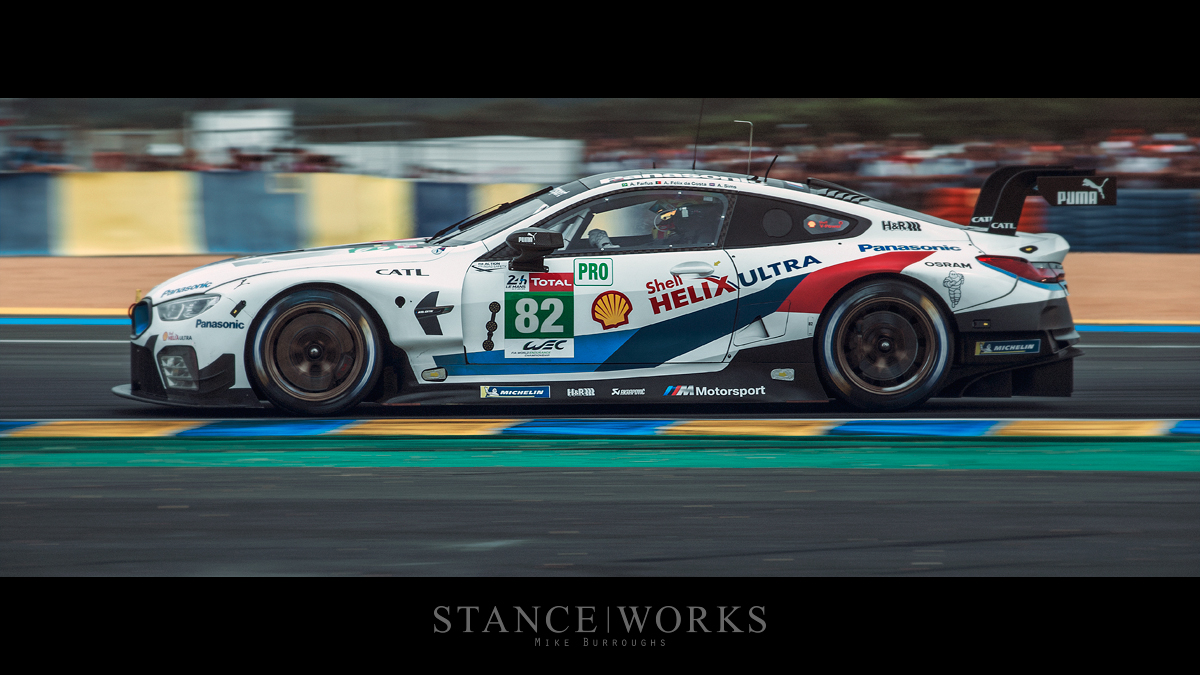 The 24 Hours of Le Mans: undoubtedly the world's most famous race. For the first time, I travelled to Le Mans, France, to photograph BMW's return to the iconic race with the M8 GTE.
StanceWorks provides the opportunity to share a lot of cars, builders, and shops, but on occasion, I'm offered the opportunity to branch out. Doug Breuninger's "Notable Rides" series of artwork has been, for years, a source of pint-sized inspiration. This past summer, Doug took a trip to the SW HQ and gave us access to the depths of his work, and without hesitation, I jumped on the chance to share his story.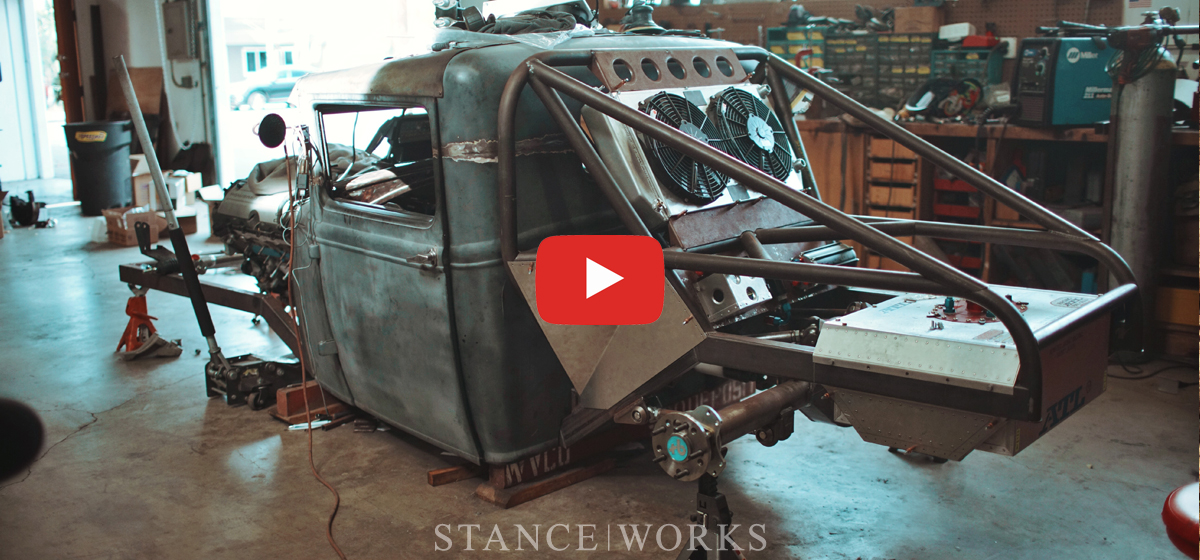 As the build of my Model A progressed, I took a leap of faith and turned to YouTube for documentation. While I failed to stay on top of producing regular episodes, it was great to step out of my comfort zone and step in front of the camera for once. I quite enjoyed putting this content together, and perhaps my biggest New Year's resolution for 2019 is to produce more, and regularly. I think StanceWorks: Disassembled has a future, and I'm excited to see where it goes over the next twelve months.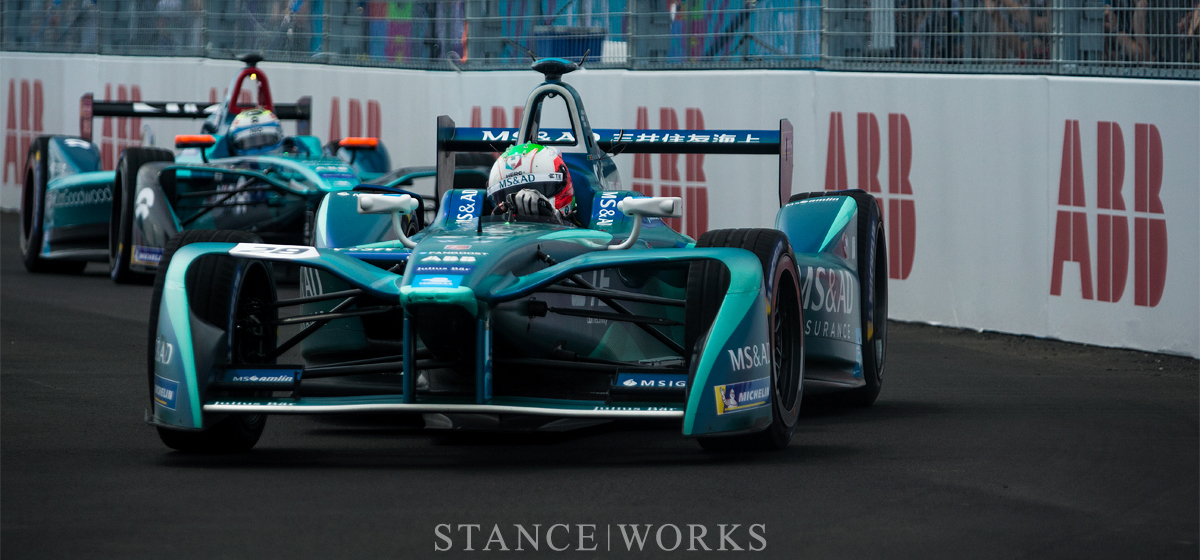 2018 brought about a lot of firsts for me, and another was my first Formula E race. I travelled to New York City to photograph the final race of the season. While it was a far cry from the sensory assault of a normal auto race, it was an incredible experience all its own. I've made some folks mad in saying it, but I won't hesitate to say it again: the future is electric.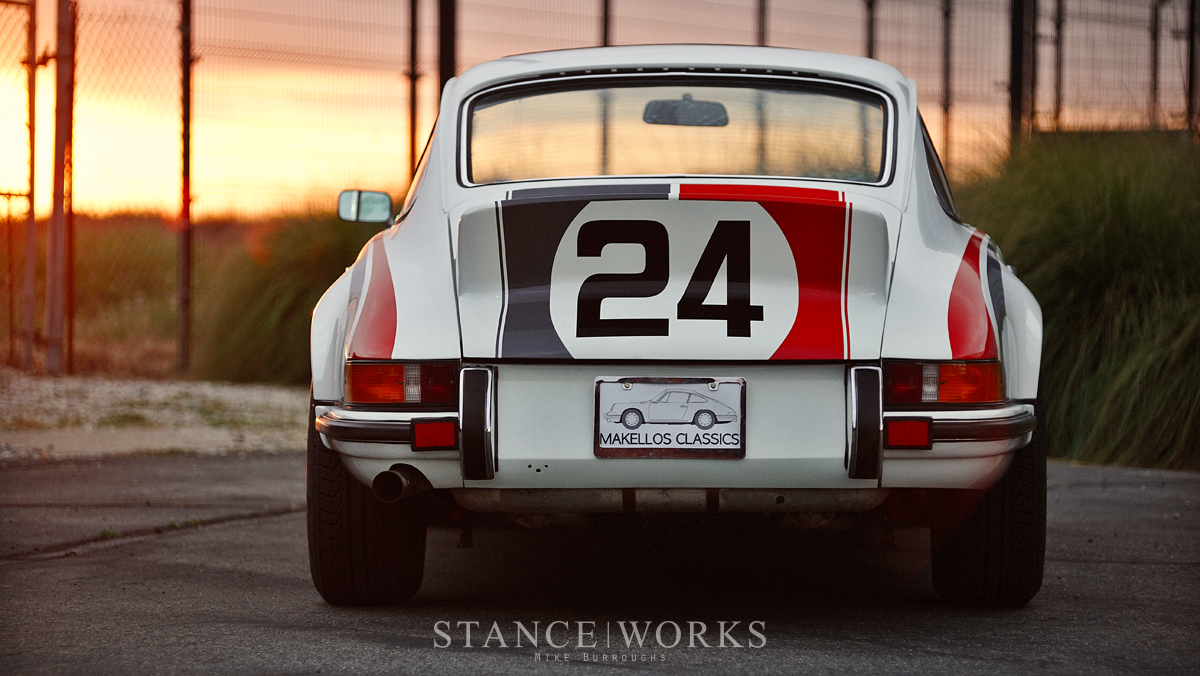 The Makellos Classics '73 RS-inspired Hot Rod is another one of my favorite feature shoots of 2018. It's as simple as it gets, but wears it well. The car is gorgeous and, as much as I laugh about saying it, it's a 911 I could see myself driving.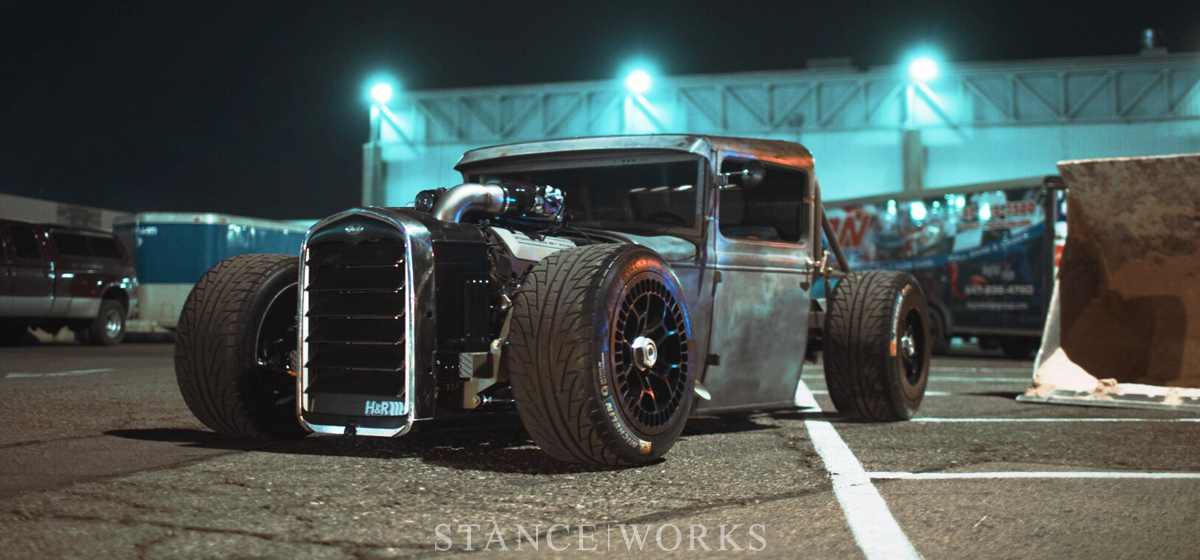 SEMA brought the conclusion of my Model A build… or just about. The truck made its debut at the H&R Springs booth in the Central Hall, and it was a resounding success. I've yet to give the truck the full StanceWorks feature treatment though: that one is coming for 2019 after the final loose ends are solved.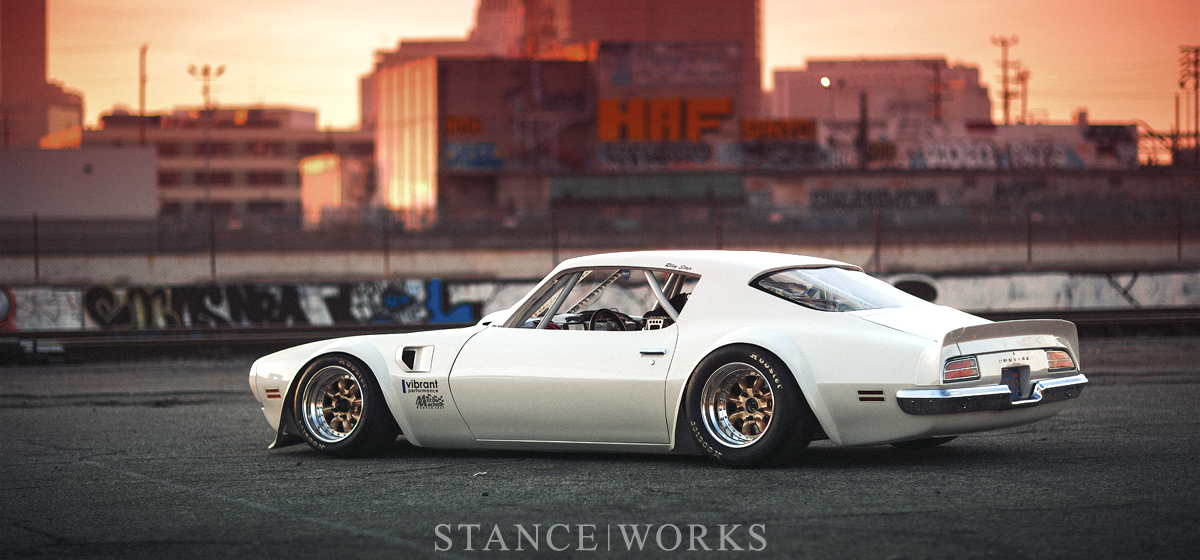 And last, but not least: Riley Stair's '70 Pontiac Trans Am. Suffice to say, it's my favorite car ever featured on the pages of StanceWorks, with a story that simply can't be beat. Riley's Trans Am represents everything StanceWorks is, was, and will be for years to come: enthusiast made, and enthusiast driven, fueled by the heart with no holds barred. If you slept on this one, wake up, and give it a read.
With the closing of my look back on 2018, we enter the new year: 2019. For me, and more importantly, for StanceWorks, there's more in store than ever before. 2019 marks one of the biggest milestones of my life so far: StanceWorks turns 10. A full decade of automotive storytelling, a full 10 years of support from a one-of-a-kind community. Thank you to everyone that continues to read our homepage and support our artistry. More soon.