Since finishing the "Parts Car" in November of '16, I've been on a constant quest to improve it. Alignment changes, spring rate changes, and sway bar adjustments have all helped to hasten the car around the track. Its constantly-improving compliance and neutrality have yielded incredible results, helping me to set a new "personal best," or "PB," at nearly every track day over the past year. The biggest improvement of all, however, has come from the car's connection to the tarmac. While adjustments, and fine tuning will all yield better lap times, it's hard to beat a good set of tires. The best rubber will help even a driver of average skill, such as myself, find valuable seconds in the toughest of corners.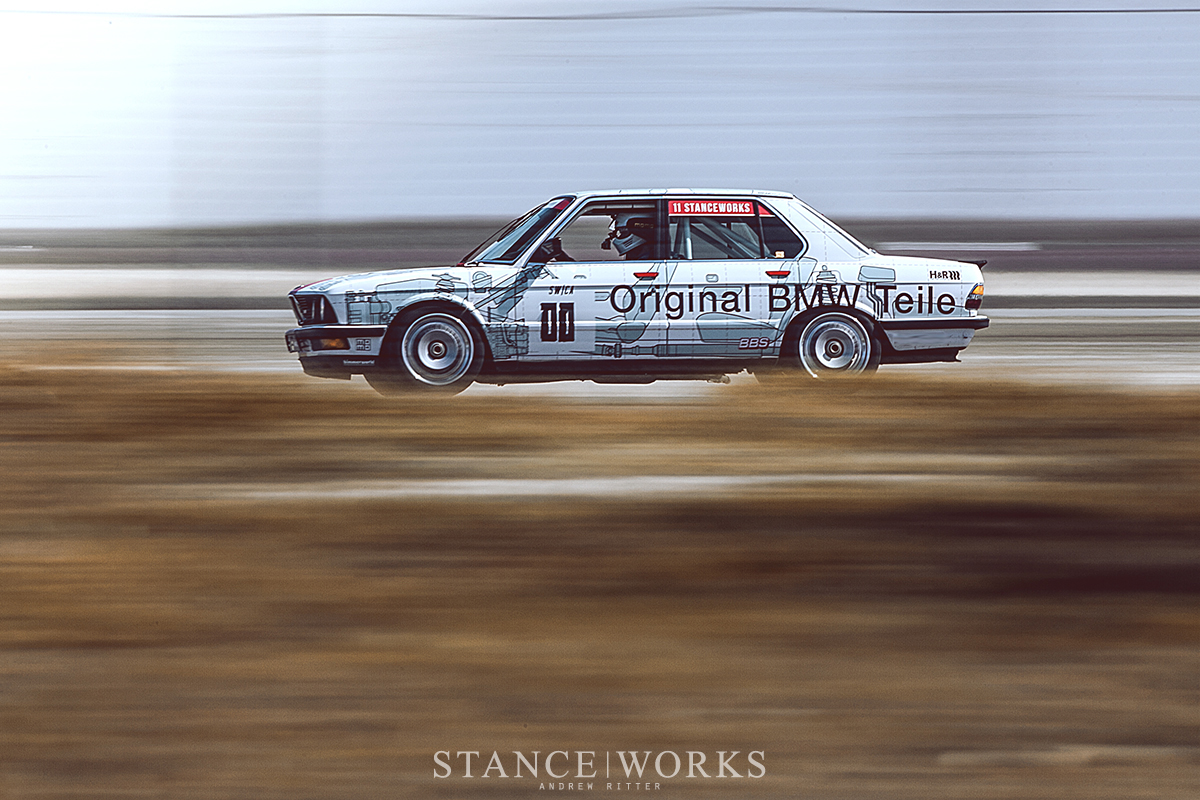 There's a lot that goes into the science of tires. From snow tires and all-seasons to summer tires and ultra-high-performance rubber, tread patterns and tire compounds can yield a myriad of options, each serving a unique purpose. For the layman, that's more than enough, but for enthusiasts, tires go a step further, with drag radials, r-comps, and slicks icing the cake. The Nitto tire lineup runs the gamut, and thus I turned to their NT01: their DOT-compliant road-course competition tire. With a 100 treadwear rating, it's not built to last… instead, it's meant for all-out performance, and its a tire renowned for its performance potential versus cost, meaning it leads the competition for almost anyone who asks.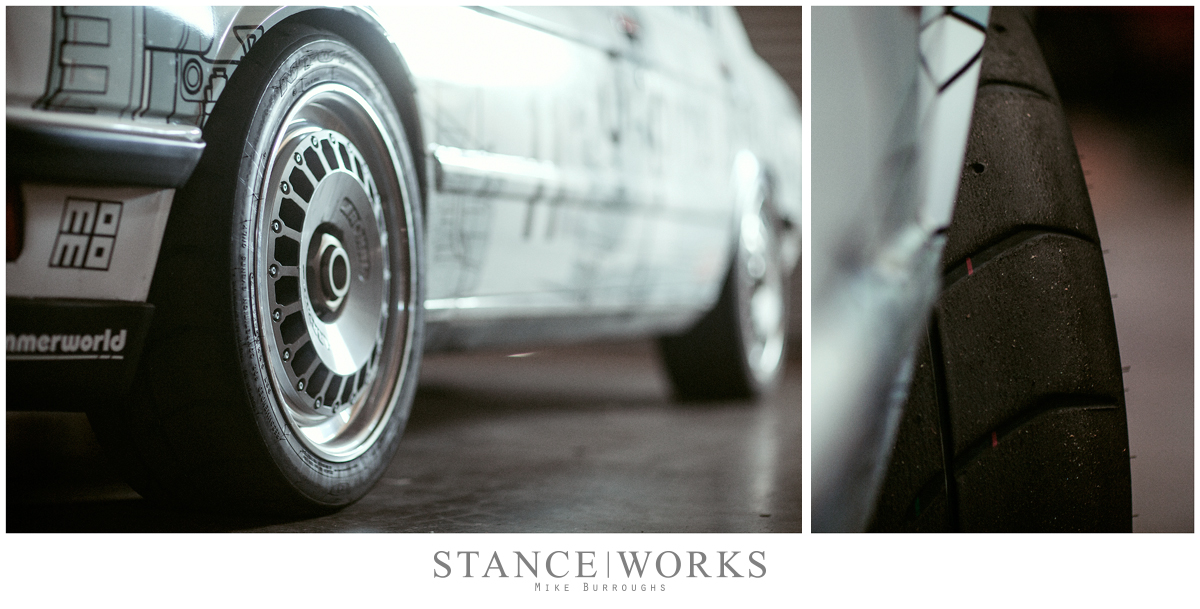 I know there's a bit of technical jargon in there, so if you're scratching your head, here's the meat and potatoes: most street tires share similar compositions – the chemical and physical elements that comprise them – and while some street tires vastly outperform others, they all tend to share basic similarities. R-comps, or race compound tires, kick things up a serious notch. With treadwear ratings from 0-100, they forego every expectation of treadlife in favor of maximum grip on dry asphalt. In comparison, a standard commuter all-season tire might sport a treadwear rating of 600 or more. They differ from true racing slicks in that they are road legal, with DOT-approved tread patterns. R-comps like the NT01 and others represent the upper echelon of performance for street-legal tires.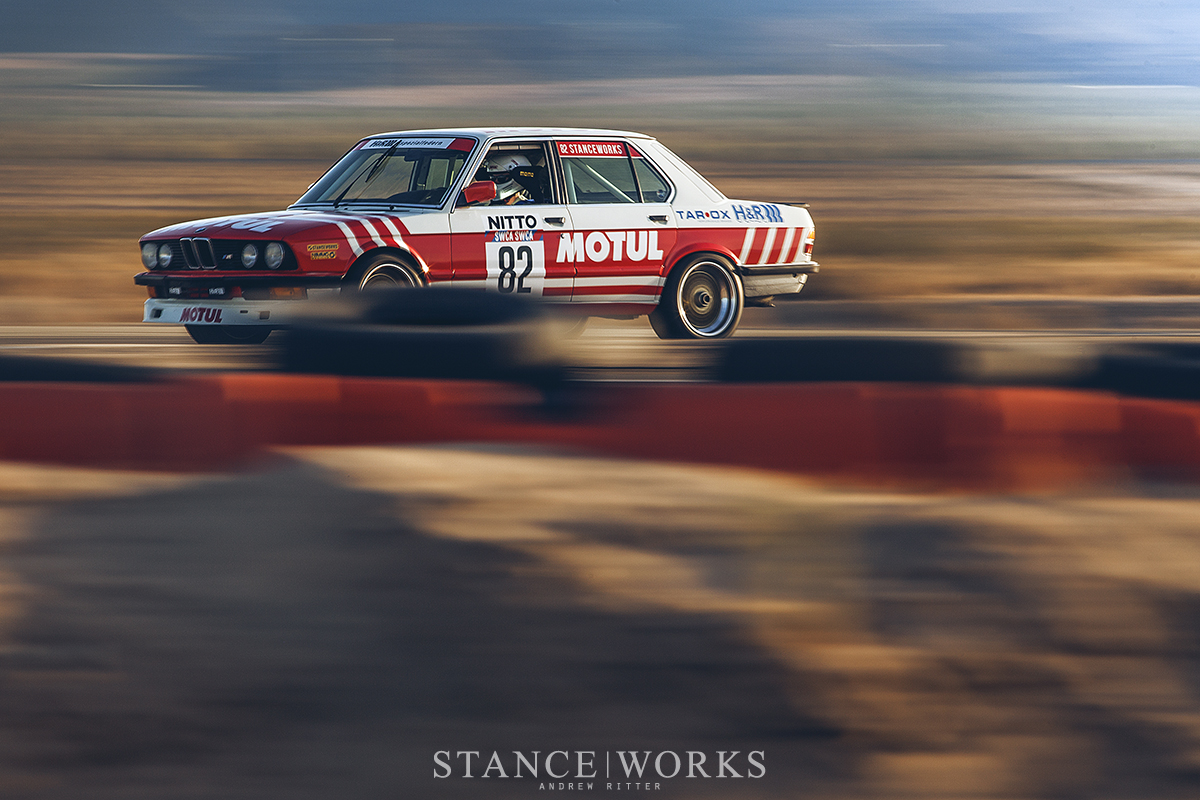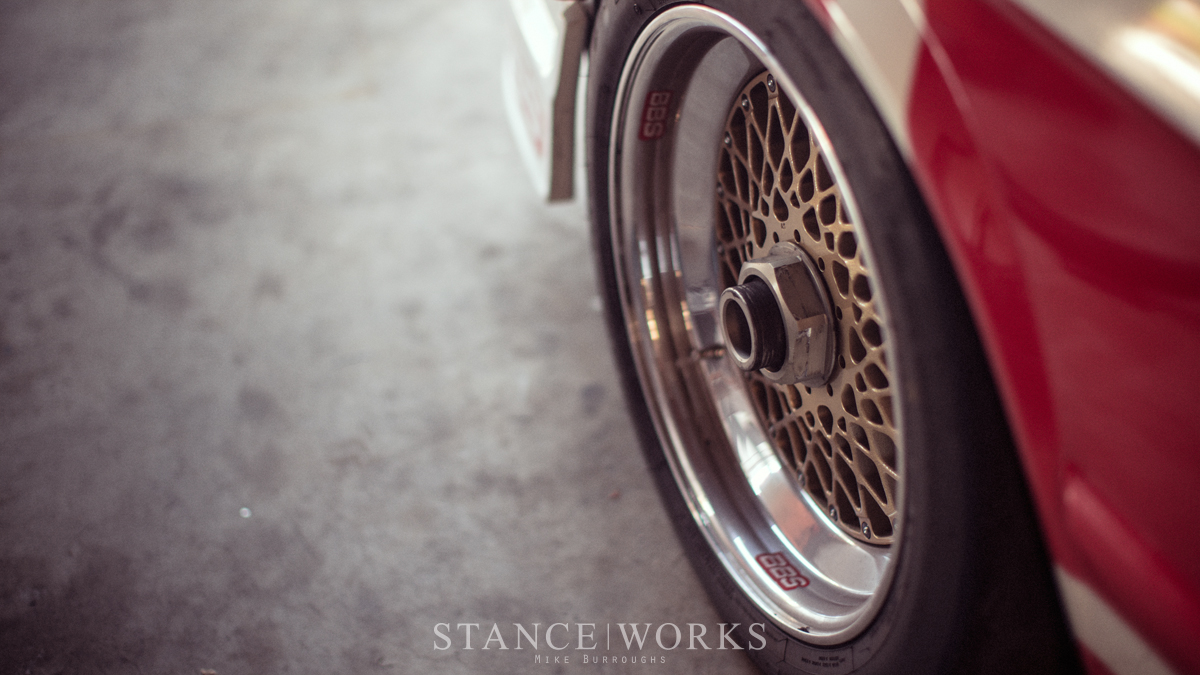 The jump from street tire to r-comp is considerable, and while tire life and audible feedback both go out the window, performance skyrockets. With a quality r-comp, there's no doubt you'll be able to make your car dance around the track like never before. It's worth noting they're a mess, too: after a few sessions, you'll find black rubber boogers slung all over your car. Wear them like a badge of honor, though.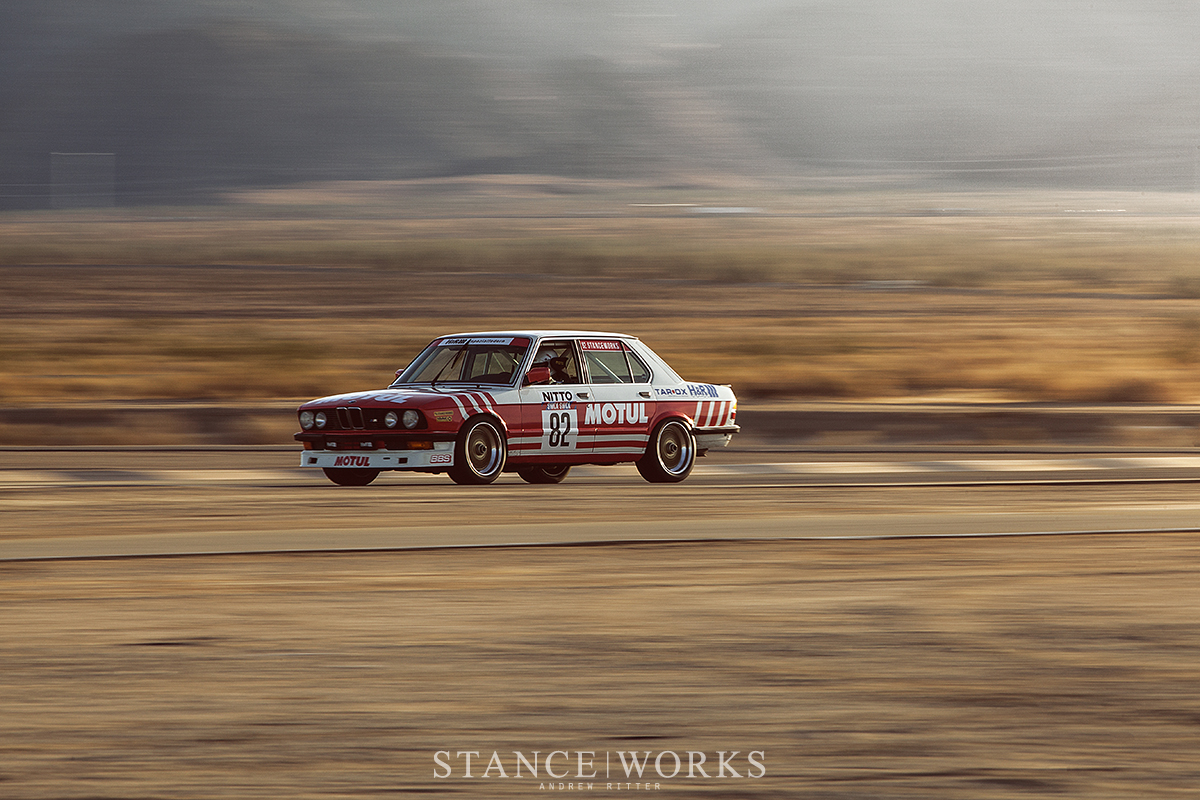 After driving on a handful of r-comp tires, it's easy to see why the NT01 is a class favorite. Sporting a new set of 245/45s, up from the 225/45s of last season, the "Parts Car" is quicker than ever before. A few sessions at Buttonwillow's 13CW layout helped to find a second and a half with the increase in size, which the car was begging for.  StanceWorks friend and family member, Cory Hutchison, ran Achilles ATR K-sports and NT01s back-to-back this weekend, and after finding two seconds per lap at Chuckwalla Valley Raceway, it's safe to say he was raving about the Nittos. Federal RSRs were no match either.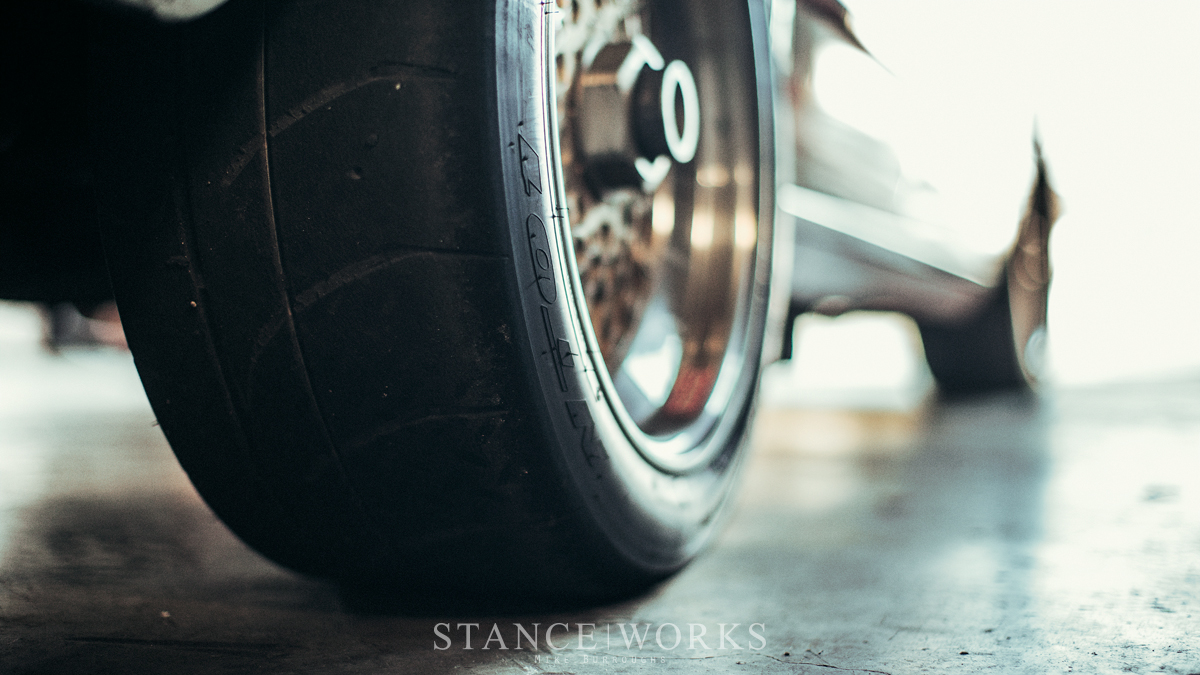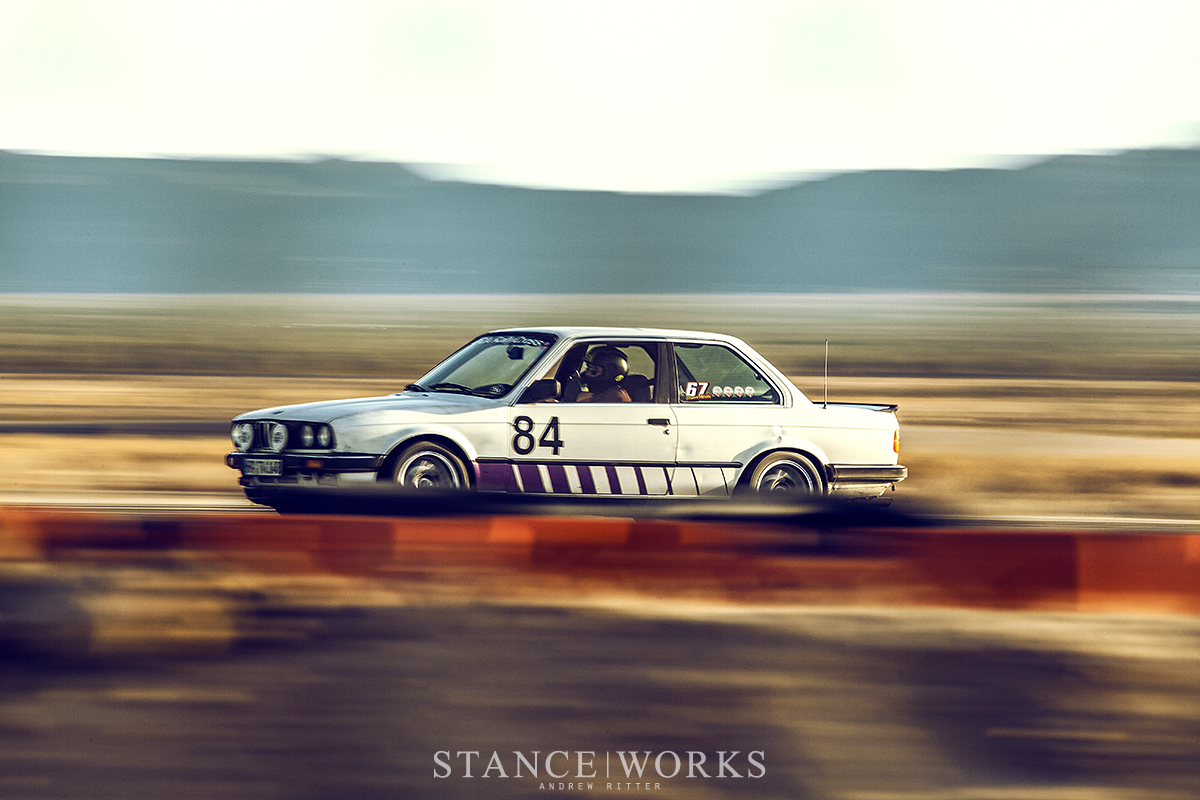 While r-comps like the NT01 are almost impossible to utilize to their full potential on public roads, putting a set through their paces is something every enthusiast deserves to experience. We're frankly in love with them, and eager to burn through another set as we mark up more track days on 2018's calendar. In the quest for a new "personal best," it's hard to beat leaning on a set of NT01s.