For most, the term "Hot Rod" likely conjures images of classic American iron. Maybe a '30s coupe, a chopped top, and fat wide tires, or perhaps something more modern, such as a big block-sporting muscle car from the '70s. "Hot Rodding" has grown to encompass many things, but most importantly, it represents an ethos: an amalgam of self expression and a quest for all-out speed. Luckily for us, the Porsche community has embraced the term too, and today, presents us with Makellos Classics' RS-inspired 1973 Porsche 911T.
The story of this 911 begins in 1989. After 16 years of use, it was parked, and sat for nearly 30 years. With a California sunset plate reading "Euro RS," the car was clearly endeared once upon a time, but after sitting stagnant, it was in need of work to bring it back to life. Makellos Classics, a Porsche service and restoration shop in Escondido, California, took on the task, setting out to not only bring the car back to its former glory, but to improve it in every way imaginable.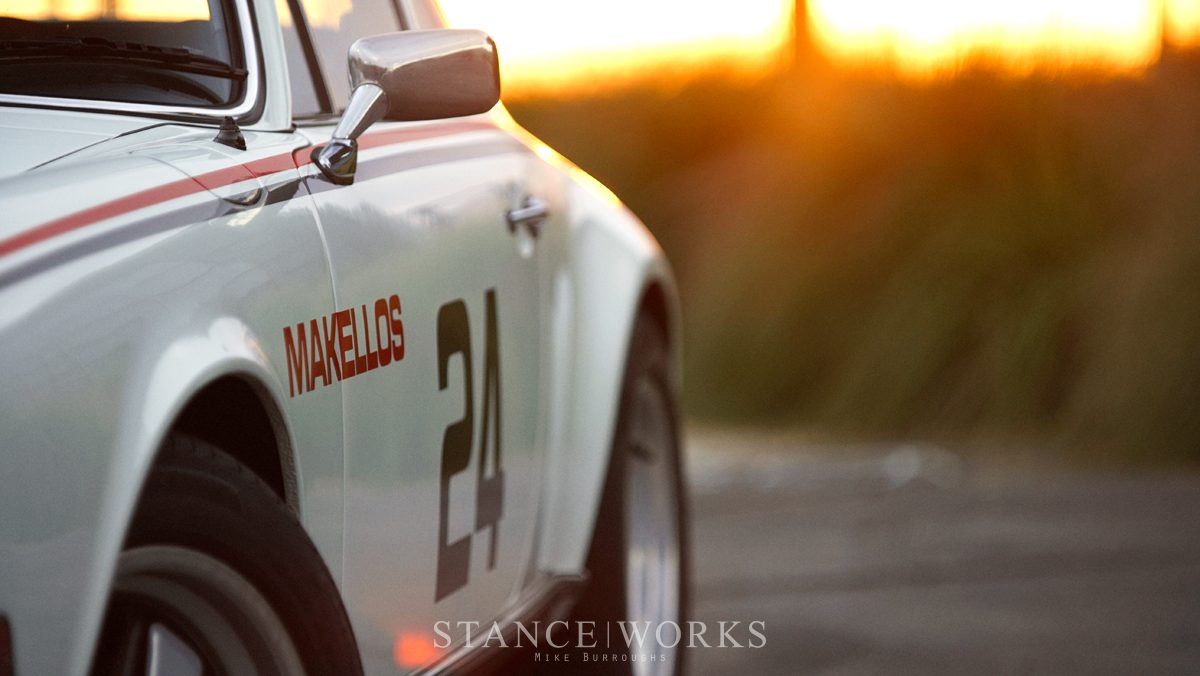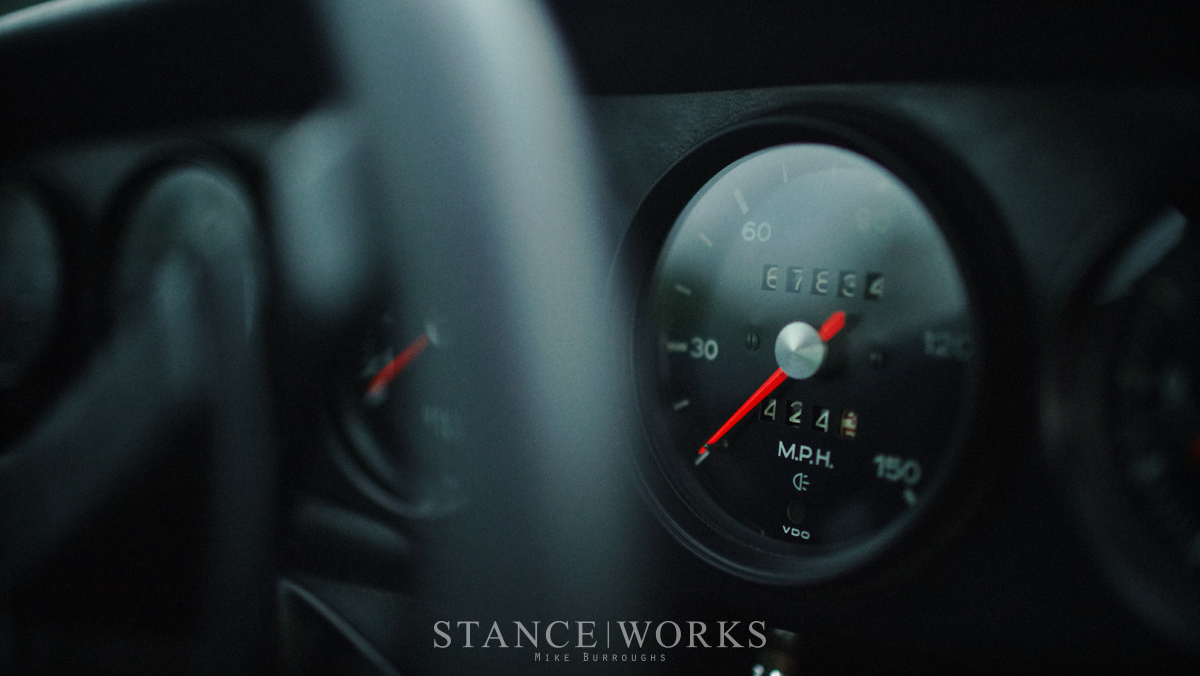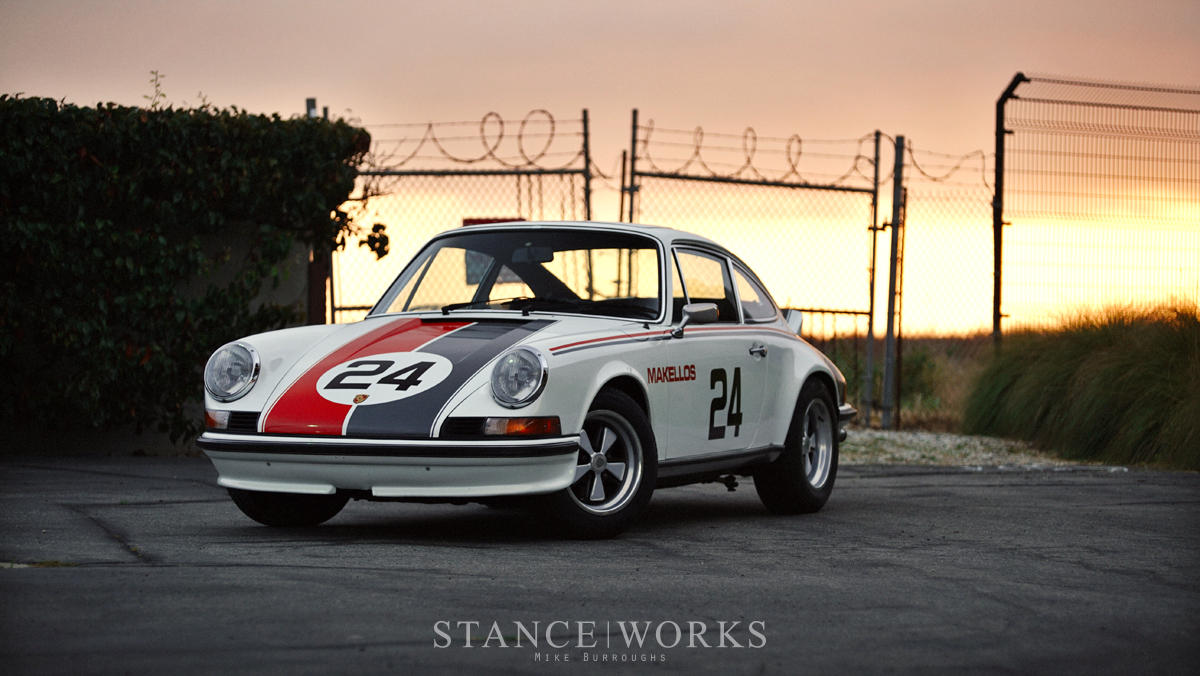 The restoration and build began at the car's back end. The 911 still sports its numbers-matching engine, but was bumped from a 2.4-liter to a 2.7 as part of the rebuild. RS-spec pistons and cylinders were fitted, as well as custom cams for a considerable bump in low and midrange torque. Weber 40s feed the engine its air and fuel, while SSI headers and exhaust components allow it to breathe. The resulting sound is visceral and brooding, but streetable and still polite on the ear drums, which is in ways a theme that carries throughout the car.
No holds were barred in building this hot rod, but care was taken not to go overboard. As a result, the suspension is set up for corner carving without compromising comfort. Koni shocks and RSR sway bars provide the major changes, and the power and handling characteristics are funneled through Pirelli P7 rubber. A Quaife LSD helps to balance the power to the rear wheels, keeping the car balanced and neutral. Finishing out the car's running gear is a set of Lockheed front brake calipers with drilled rotors, which keep the car from undoubtedly taking off.
Inside the car, GTS Classic ST seats, featuring black leather and houndstooth inserts, replace the factory units. A 380mm double leather wrapped Porsche wheel gives the driver control, and RS door panels provide some sporty flair to the monochromatic innards of the car.
Aesthetics played a key role in the build, too, with real RS flares and a real RS touring rear bumper comprising the major body changes. A custom ducktail spoiler sets off the rear of the car, and a Brumos RSR-inspired livery was applied with a twist, making it Makello's own.
Reimagined and made their own, this hot-rodded 911 offers 95% of the driving experience of a true Carrera RS for a fraction of the cost: definitively "hot rod," indeed. Doing its part to pay homage to the legends while also standing out in the crowd, Makellos has, unsurprisingly, built a true gem.