Another year has flown by and another pile of camera memory cards lie beside my computer after a full season of races and feature photoshoots. I set out into 2016 determined to further chase my passion for art and vintage race cars, and now, as I look back through my archives, I'm pleasantly comforted by the collection. The smell of fuel certainly permeated the year as a number of old carbureted classics made their way into my editing queue, interspersed by the creative collaborations that keep my pen to paper and my brain ticking away.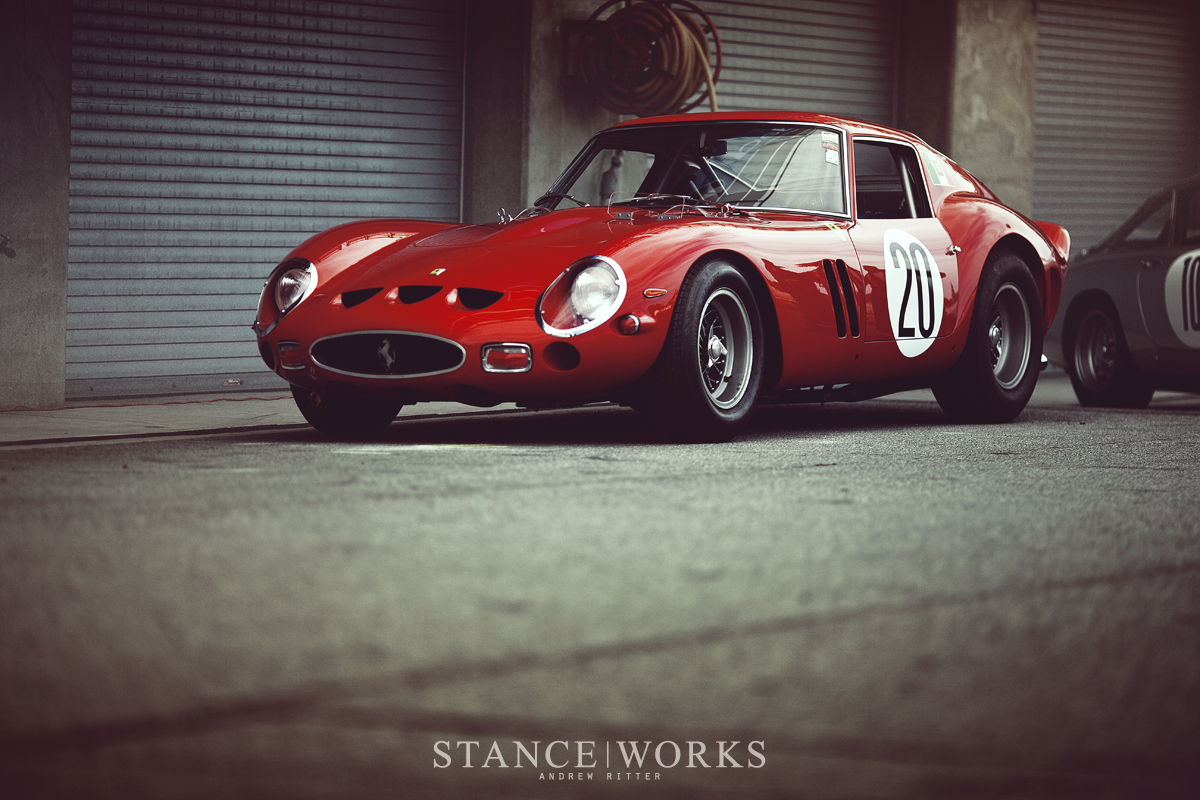 The year started off with a look at the unicorn amongst the Ferrari horse corral. Often relegated to pristine museums and concours greens, it was quite an opportunity to photograph a beautiful 250 GTO against a gritty backdrop while it warmed up for its race. This particular Berlinetta example belongs to Tom Price, and he still puts the thing to use, tossing it around Laguna Seca's hills. I hurriedly jogged around the car, trying to snag a photo of each little detail that caught my eye before the pit attendants blew their whistles to move out onto grid.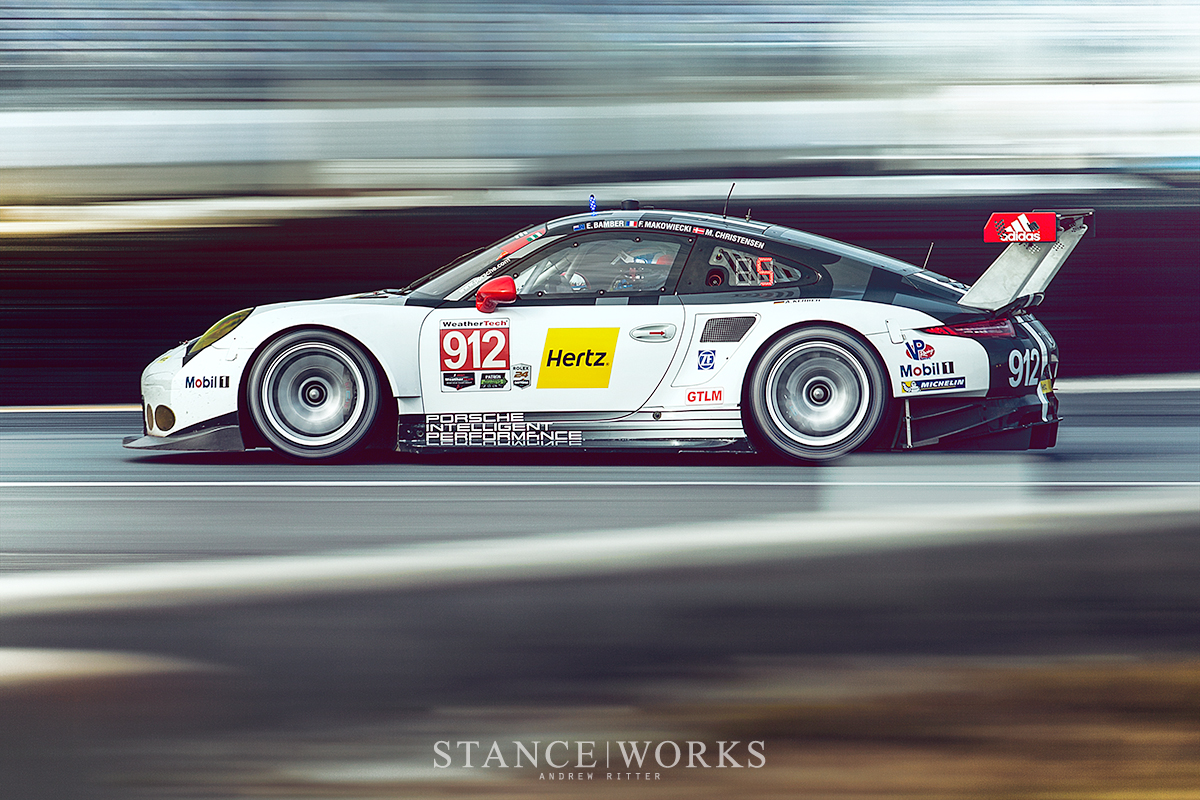 I started yet another year off under the spotlights of Daytona International Speedway, trying to stay warm as midnight passed and the racecars roared around the banked turns. The 24 Hours of Daytona kicks off the race season, and 2016 felt extra special as BMW rolled into the paddock with their new equipment, the BMW M6GTLMs. Having spent the past few years photographing the M3s and Z4s, it was exciting to point my lens at the giant M6s for the first time. Daytona is a difficult track to photograph as photo locations often feel a bit bare, but with 24 hours of racing at your disposal, it's fun challenge to make it work.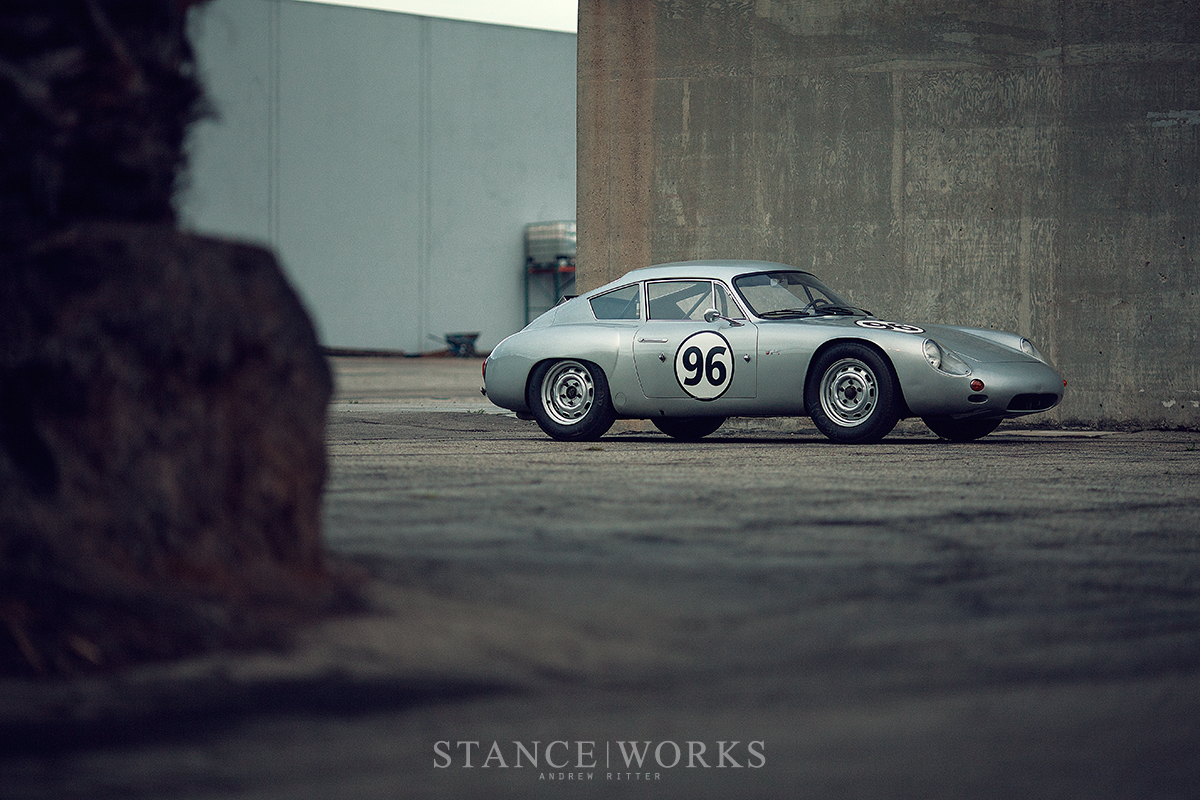 Luftgekuhlt started out as a small gathering of friends situated around their aircooled Porsches in Deus's small parking lot, and each year it grows more than I could imagine. 2016 marked the third year of the event and my third year of attendance. The event goes down as my favorite event of the year every time, and this year, as the festivities moved to Modernica's Mid-Century campus and Porsches parked amongst iconic furniture designs of the past decades, I was left in awe yet again. Patrick Long and Howie Idelson have put together an incredible organization and it has been an honor to work with them and photograph the event each year. I can't wait for this year's Luftgekuhlt to roll around.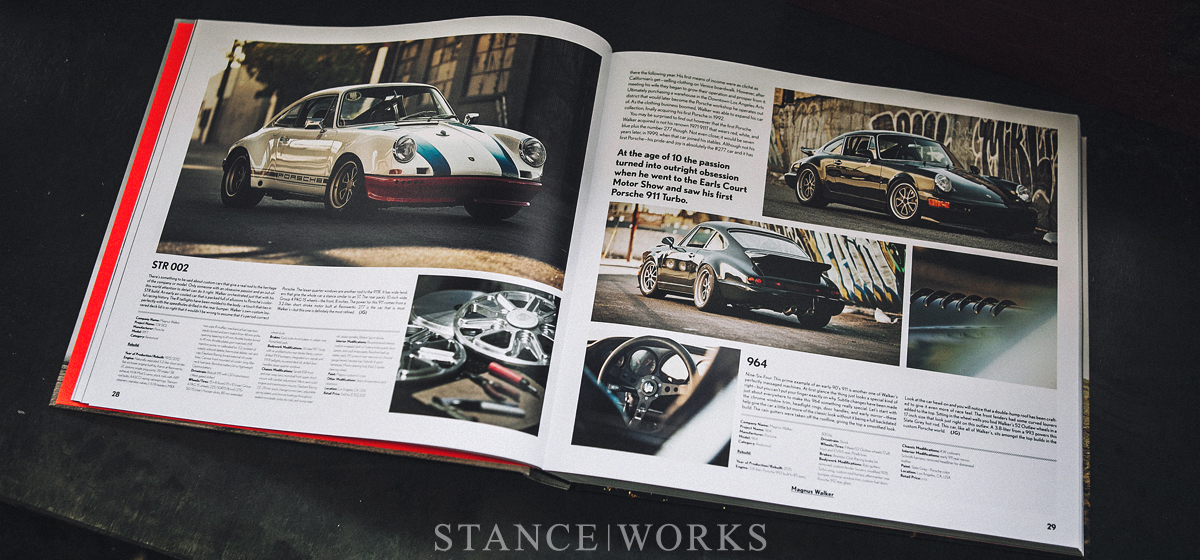 Whether it's one of the books from the Monocle series or one of my design books, there's a good chance that one of the books on my coffee table will have rolled off the presses at Gestalten, so when they reached out to Mike and I about including our work in the book, 'The Drive', I was flattered. The opportunity to have my photographs amongst a number of respected builders and photographers was truly an honor. With plenty of music and beer to go around, friends and cars gathered in the Deus Ex Machina lot to launch the new book. The photos themselves mark a lot of great relationships that I've formed over the years and I am fortunate to have opportunities such as this to continue forging friendships over a shared love for creativity.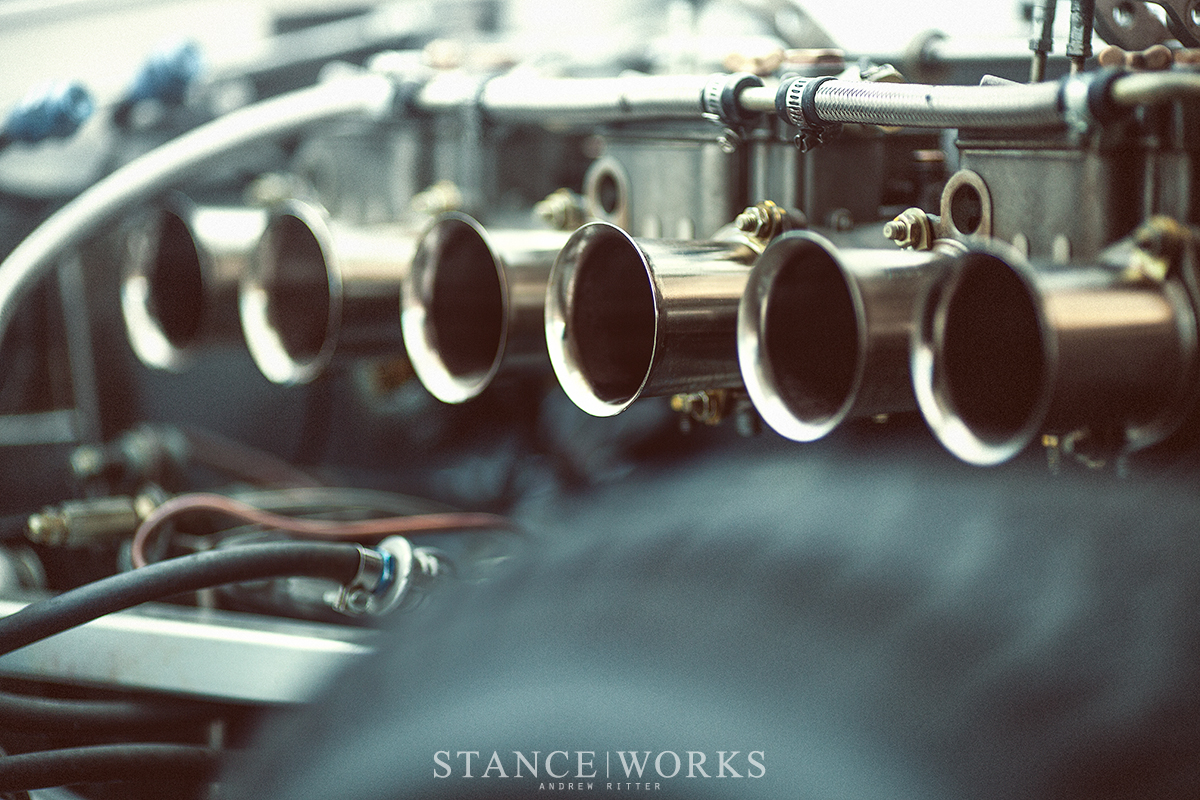 If it hasn't become clear yet, this list is sure to prove that I have a not-so-subtle fascination with the details that lurk inside a classic race car. From safety clips and braided fuel lines to hand shaped metal and centercap engravings, the special little moments that hide in the paddock are my favorite. On this occasion, a humble, beat-up Jaguar sat in the back corner of the Laguna Seca paddocks. Without a fancy tent setup or a giant support trailer, the E-Type sat by itself, quietly waiting for its turn on track. I couldn't help but take a closer look, appreciating the little nicks and dings that told of past races and a hearty life of driving. It made for a great collection of photographs for the pages of StanceWorks.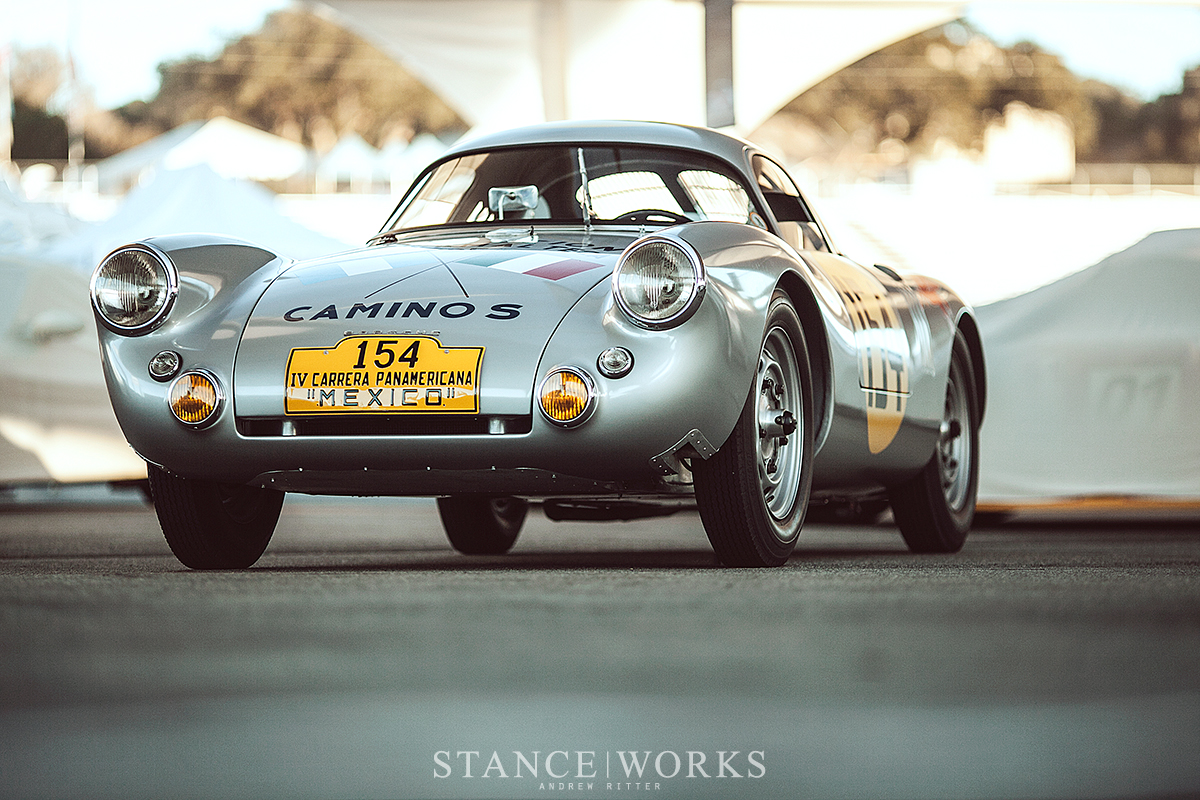 The articles that we work on offer us a great excuse to dive deep into the corners of the internet in search of each car's history. This time, the little 550 Coupe that caught my eye at Rennsport Reunion acted as a catalyst for research into the beginnings of Porsche's prototype racing. With such a rich history in motorsports, it's fascinating to look at Porsche's early years. It sheds light on a performance philosophy that they still cling to all these years later and that's something to be greatly respected.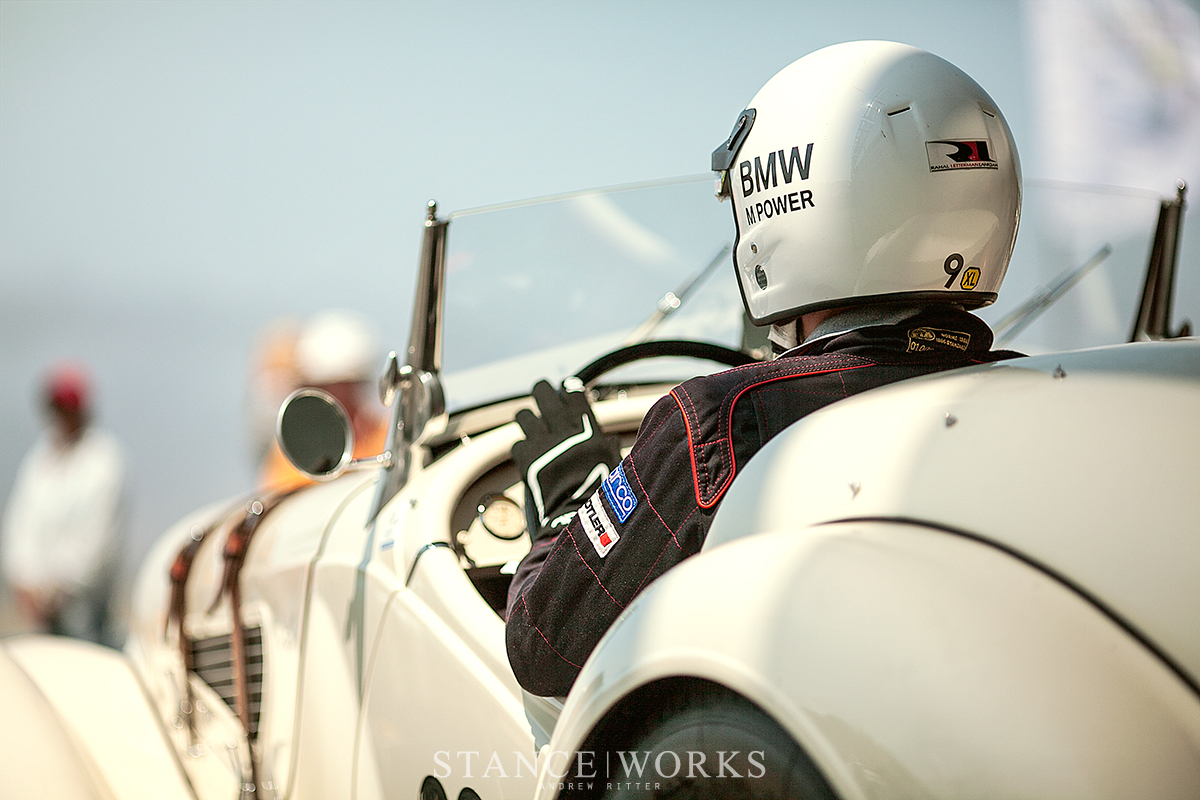 2016 marked BMW's 100th birthday, so Monterey, California was packed with bimmers ranging from early 328s to hybrid i8s, all in attendance for the celebrations. Different chapters of BMW's motorsport history raced around the winding race course, shedding light on the progress that they've made through the years. Having spent a lot of time with the current IMSA race team and their GTLM efforts, it was a joy to witness the roots that have provided the foundation for such a resilient motorsport organization. The narrow tires and open cockpits of the BMW 328 racers piqued my interest and this particular example ticked all of the right boxes. With its buttery cream paint and rich leather accents, I knew I had to make some room for it on my camera.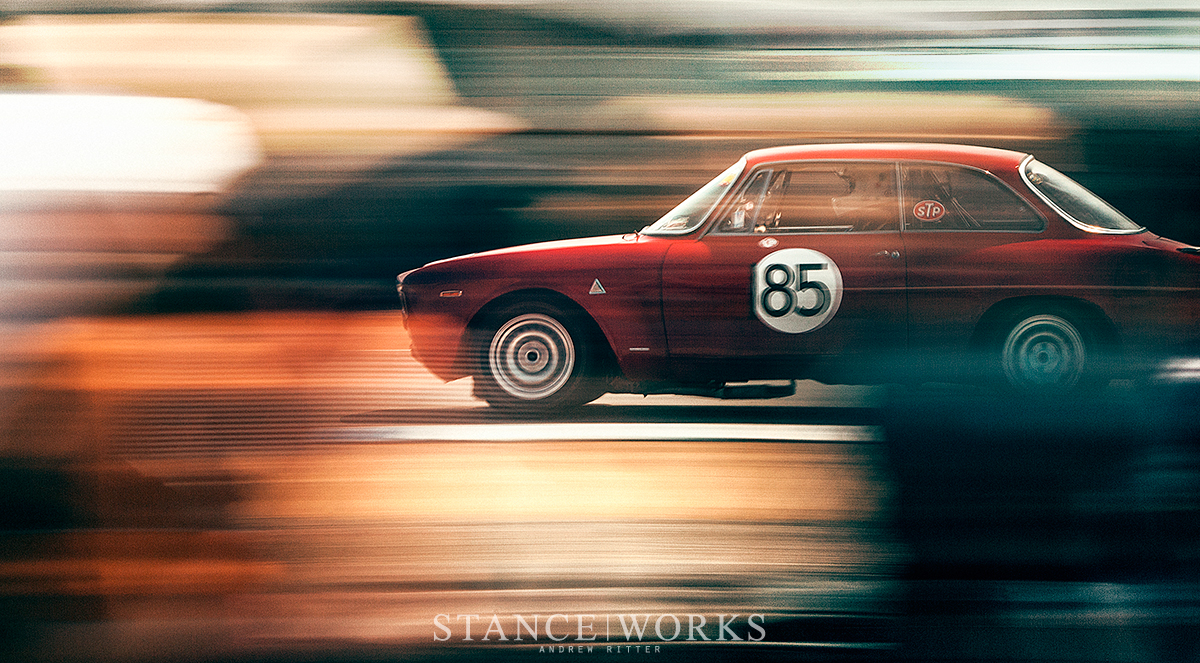 With every new year, everyone sets out to improve themselves in some form or fashion. I used this year's Rolex Motorsport Reunion to challenge myself and my panning photography. Having now shot at Laguna Seca more than a handful of times, it was beginning to feel all too familiar, so I was determined to change it up in hopes of walking away with an exciting collection of images. I turned down the shutter speed and set out to locations that I hadn't shot from before. The result was a photo set that blurred motion with color in an attempt to capture the sense of speed that prevails in racing. This set has set itself atop the podium of my personal photos and while I'm not sure how I'll top it this year, I can't wait for the challenge.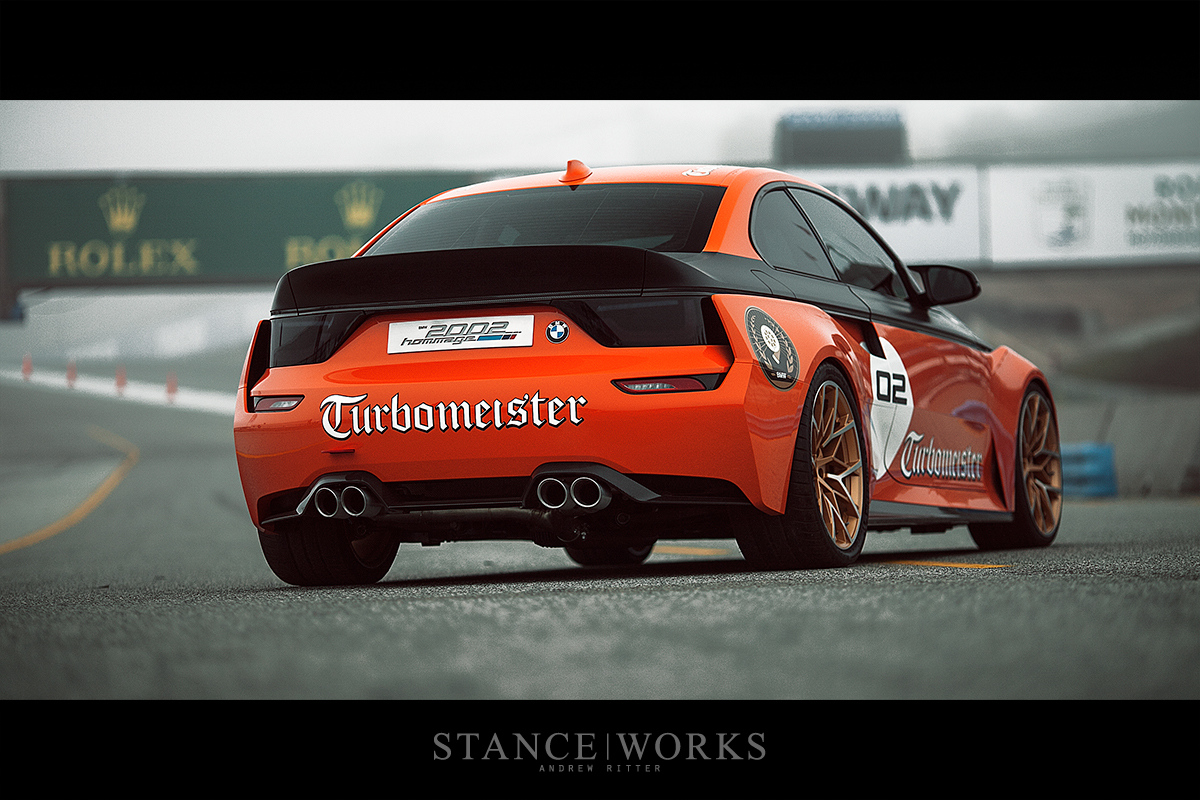 In looking back through my files, I'm sometimes stunned how many opportunities are packed into the past 12 months. Of particular fortune was the opportunity to photograph BMW's most recent conceptual practice, the BMW 2002 Hommage car….out on the foggy Laguna Seca pit lane. I'd like to pretend that shoots such as this are the result of carefully orchestrated plans and precision execution, but many times they're the result of nothing more than the determination and lofty dreams that have been driving forces behind StanceWorks all along. Shortly after the grand unveiling of the vehicle, we were talking with our friends at BMWUSA and before long we had earned ourselves a short window the following morning to shoot the car for a StanceWorks feature. We aimed high, setting our sights on the pit lane for our photoshoot's backdrop, so with the clock quickly ticking away, we scrambled to find the right person who would allow two young photographers to wheel a rare concept car out onto the track. We were in luck that morning as all of the pieces fell into place, under the supervision of an excited track worker, Mike and I ran around snapping photos of the 2002 Hommage in its perfect setting.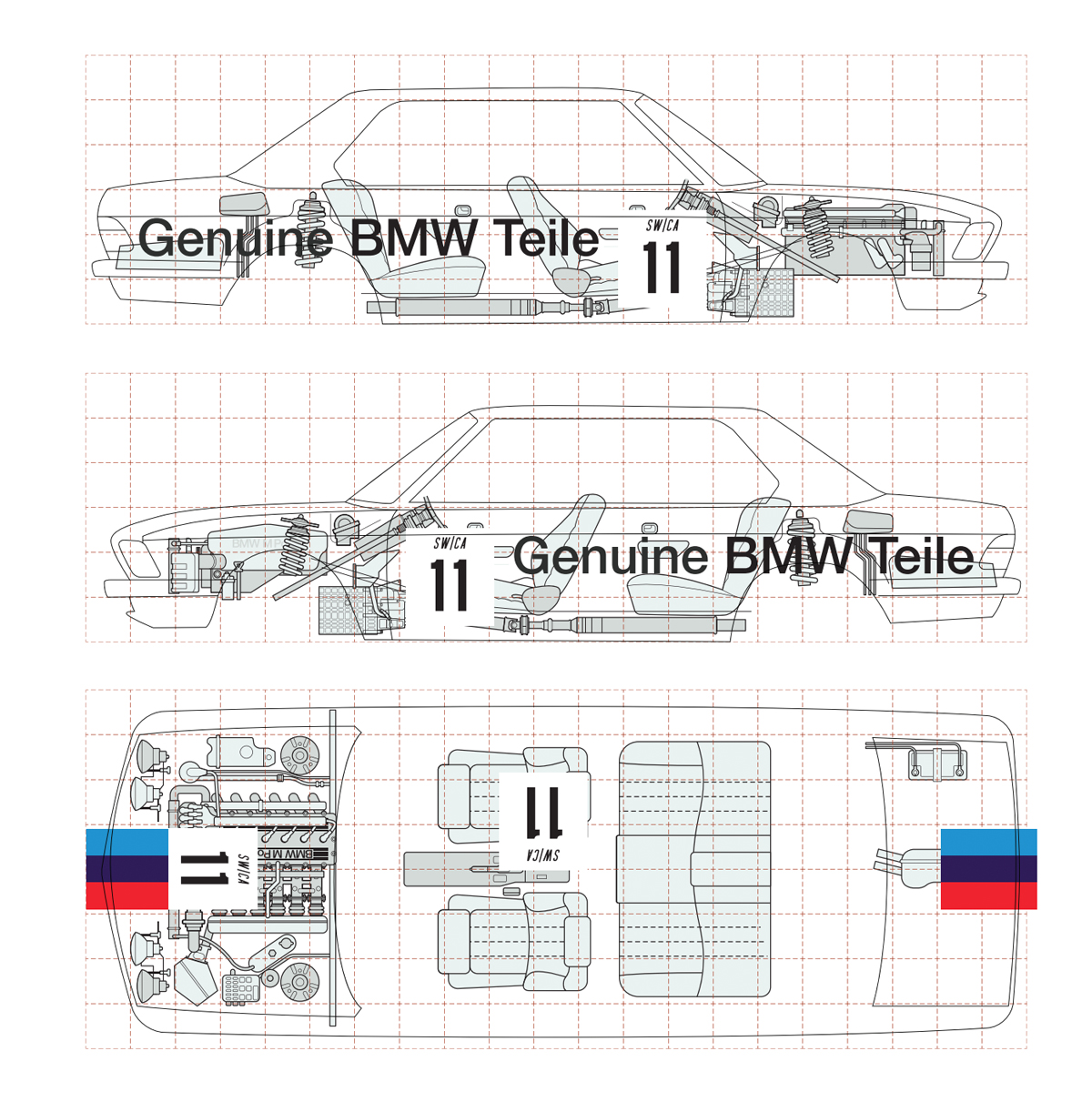 It may seem odd to say, considering I get a chance to work with Mike nearly every day as we keep StanceWorks chugging along, but I was so thankful to get a chance to work with him to bring his BMW E28 Group A dreams to fruition. Through the years we've traveled the world together, eaten thousands of lunches, discussed nearly every aspect of the car world with each other, and spent most week days at each other's side, and while I've lent a hand here and there on past builds, the E28 was the first time that I was able to offer up my expertise to the cause. As Mike's Group A dream began to take shape, we bounced livery ideas back and forth before deciding that we ought to take on the challenge of paying homage to the e24's 'teile' livery. I sat down at my computer, armed with reference photos and a RealOEM tab open in my browser, laying out the vector ground work for an accurate BMW e28 blueprint. Outlining the S38 engine and four door hardware, I made the e28 its own unique rendition of the e24's iconic design before handing it off to the talented guys at WrapWorks. As with any SEMA build, the whole thing sorta felt like a blur as the deadline threatened us from the horizon, so it wasn't until we stood in the Las Vegas desert, preparing to photograph the car for the first time, that it all hit me. Seeing my work in the flesh and seeing my friend's dream build come together let me in awe and it will go down as one of my favorite moments of the year.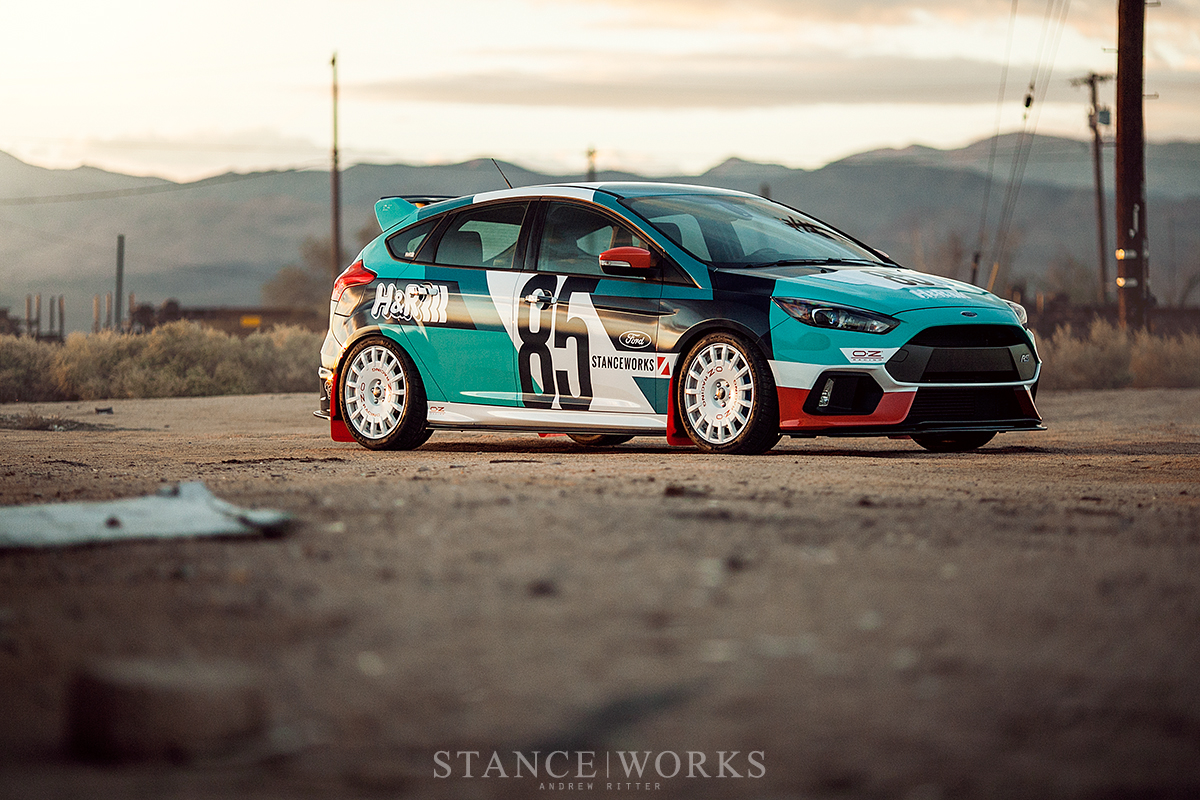 In many ways, SEMA feels like the final chapter of each year. Once it concludes, much of the car world heads for hibernation in preparation for the holidays and the cold winter months. It felt fitting to wrap it up with a 5AM solo drive through the desert, at the wheel of the Ford Focus RS that we had just completed. With the highway all to myself, I raced the clock, hoping to reach the scenic landscapes in time to catch sunrise. In my urgency, I unknowingly pulled onto a military base and while I was positioning the car against the impending sunrise, a team of officers rolled up to see why a man was photographing an oddly colored hatchback on the premises. Following an embarrassed slew of apologies for my unintentional trespassing, I hit the road and rushed to find another empty lot before the sun got too high. At the only crossroad in a small desert town, I got a chance to really stand back from the car and take it all in for the first time. The livery that I had designed worked well on the car, and the little rally-inspired touches that we put together seemed so fitting with the car playing out in the dirt.
Every year seems to charge in, filled with unexpected challenges, giving way to opportunities that often reach farther than our own plans. Before we know it, we're tipping our champagne glasses and welcoming a new year, wondering how time flew by so quickly. As I sit here, taking a moment to look back, I'm encouraged by what we've accomplished here at StanceWorks and I couldn't be more excited to get 2017 rolling. Here's to more vintage races, car builds, and general fun around the S|W Garage. Thank you all for the support along the way, we couldn't do it without you.