It feels as if 2015 has flown by in a flash. I'm still not sure how we're already preparing for another new year at StanceWorks, but as I look back through our photos, I'm reminded of how many amazing experiences Mike and I have been able to squeeze into the last 12 months. Over the years, we've built up quite a collection of automotive photos, and I feel so fortunate to be able to look back through the archives and appreciate our yearly achievements.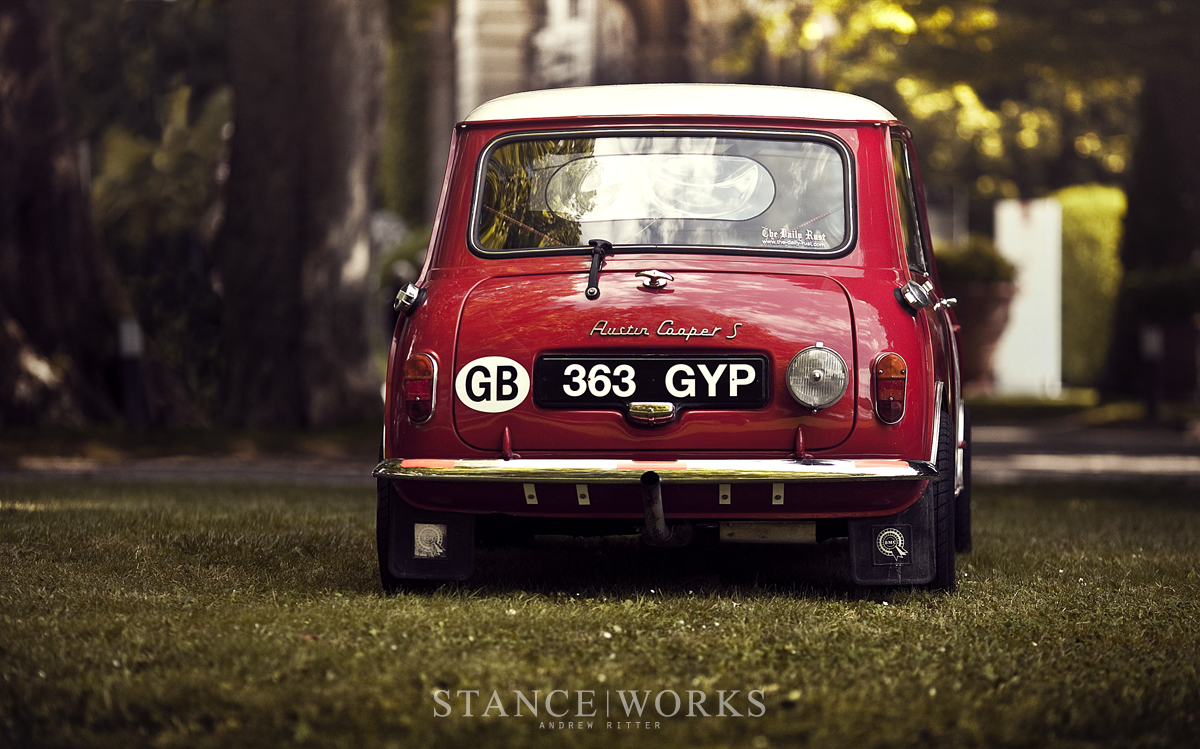 While the photos had been on my harddrive since 2014, it wasn't until January of this year that I was finally able to dive into researching the legendary achievements of the Works Mini Rally team. The mighty little Minis hold a special place in my heart, so I eagerly ran around the duo, snapping photos on the greens of the Concorso Villa d'Este.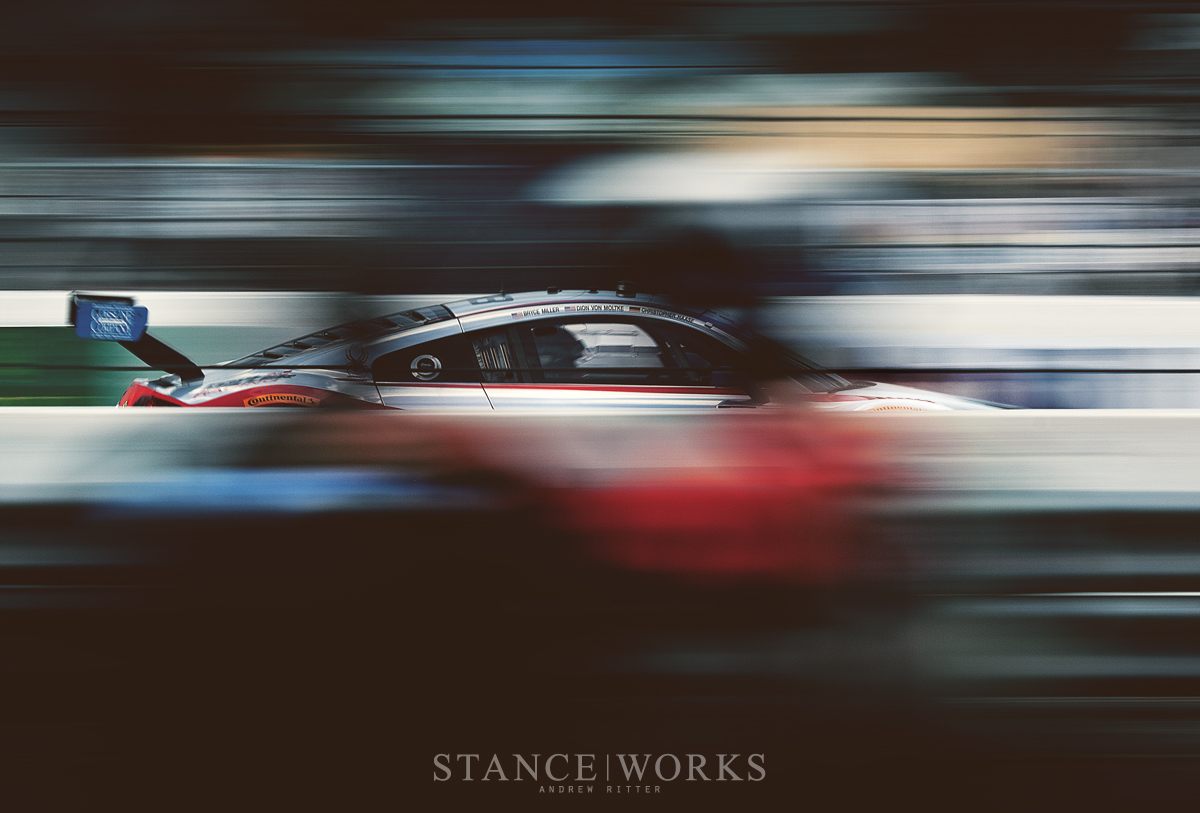 Each year Mike and I strive to push and challenge ourselves to improve on the motorsport photography that we achieved the year prior. 2015 introduced us to the Sebring International Raceway, and the course challenged our light capturing skills and our physical endurance alike. The 12 hour race challenged us, but we walked away with an impressive collection of photos to document another race with our friends at BMW.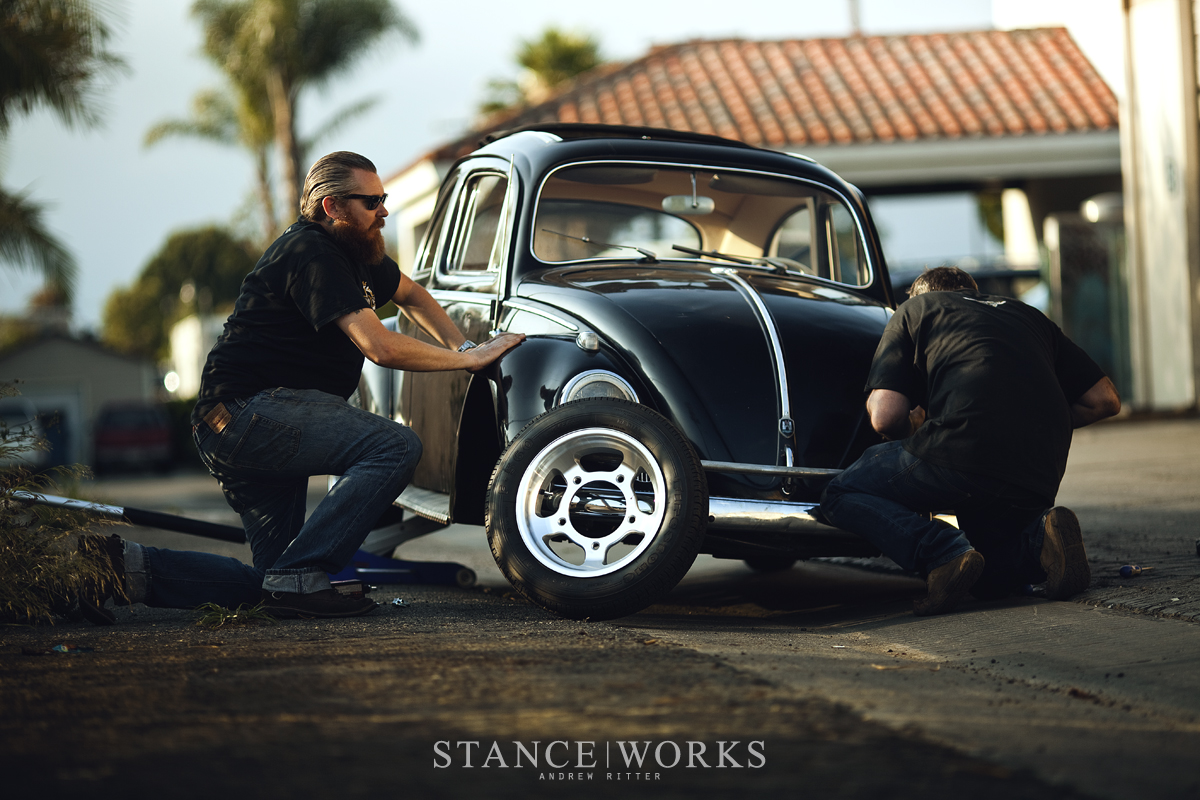 When my friends at Type2Detectives and Romance with Rust decided to slam a Beetle in one day, I knew I had to document the feat. As hours ticked by, I snapped photos and captured the simple moments shared by two old friends toiling over the vintage aircooled. It was a very honest and simple photo set that embodied the essence of a good California afternoon spent with friends in the garage.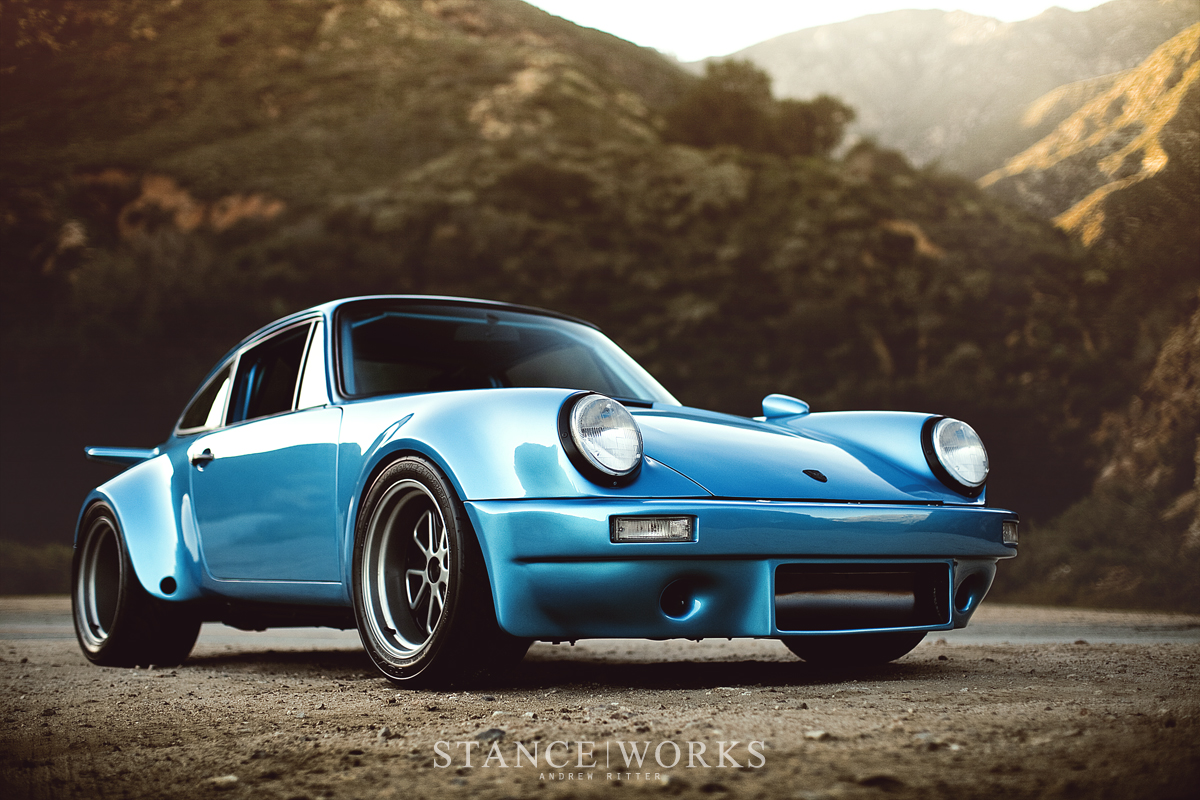 My photoshoot with Bisimoto was one of those shoots that I worried wouldn't come to fruition. Due to some navigational troubles, I found myself waiting on the mountain road, camera in hand, without a subject to shoot. I watched as the sun sank and eventually fell behind the crest of the surrounding mountains. Just as I was considering tossing in the towel and submitting to the lack of proper light, I heard Bisi's Porsche thundering up the road. We quickly rushed to get as many photos as we could while dusk forced its way into our plans. Fortunately for us, the bright paint paired well with the low light that filtered into the mountain's crevices. We drove back down the hill pleased that we were able to turn the last moments of day into a beautiful set of photos.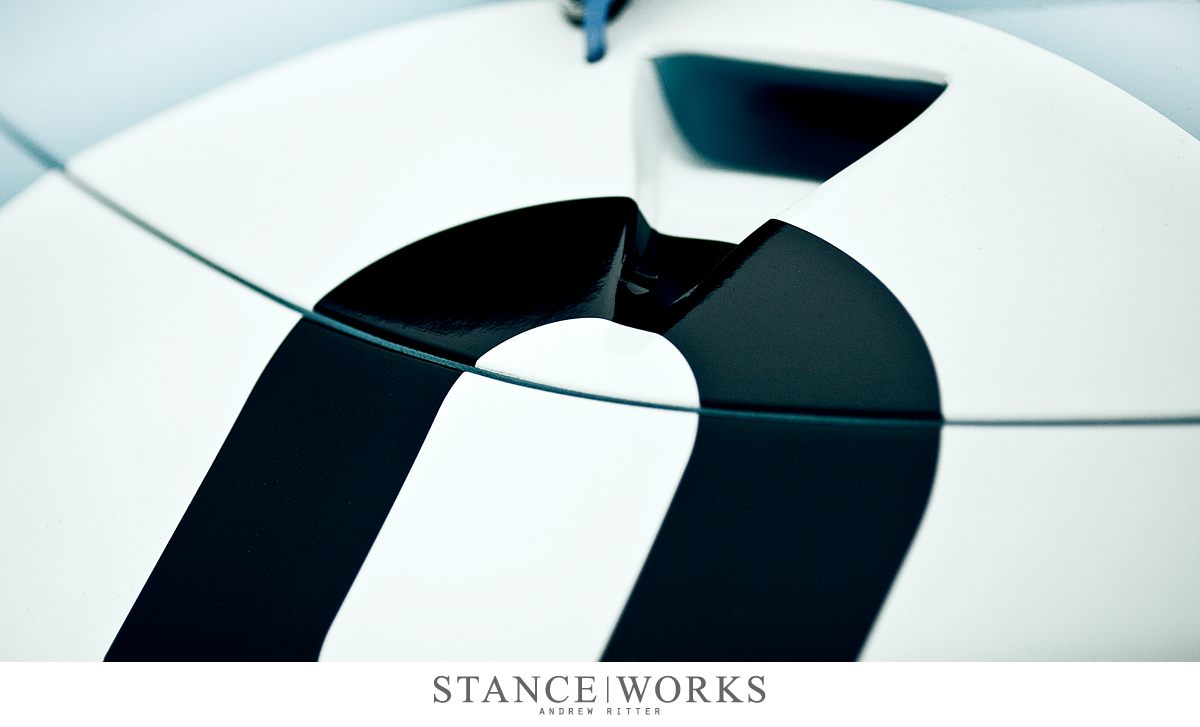 2015 beckoned me to dig into the archives and breathe new life into forgotten photos that had fallen aside without proper articles. With a set of photos that explored the lines and details of the recently restored Porsche 917, I started the "StanceWorks Aesthetics" column of our blog. The hope for the Aesthetics articles is to share the small little moments that make each car special. Detail shots and photos that transport each reader to our side to appreciate the cars that we're fortunate enough to stumble into in our travels.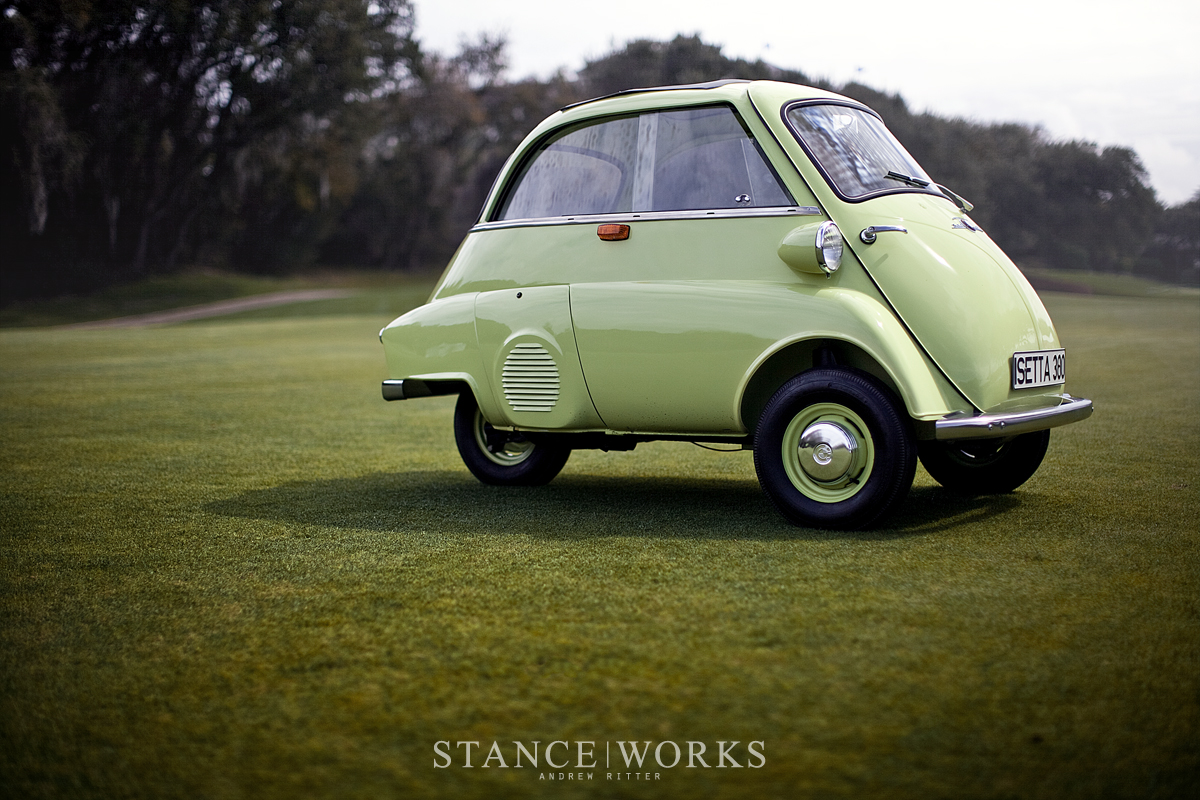 Some cars just elicit a smile whenever you look at them, and a huge one spread across my face when I walked down onto the greens of the Amelia Island Concours to find the little green BMW Isetta sitting by itself, waiting to be loaded up onto BMW's display. The  adorable car sat against the perfectly manicured grass and posed for a photoshoot that would allow me to share the strange car's history here on StanceWorks.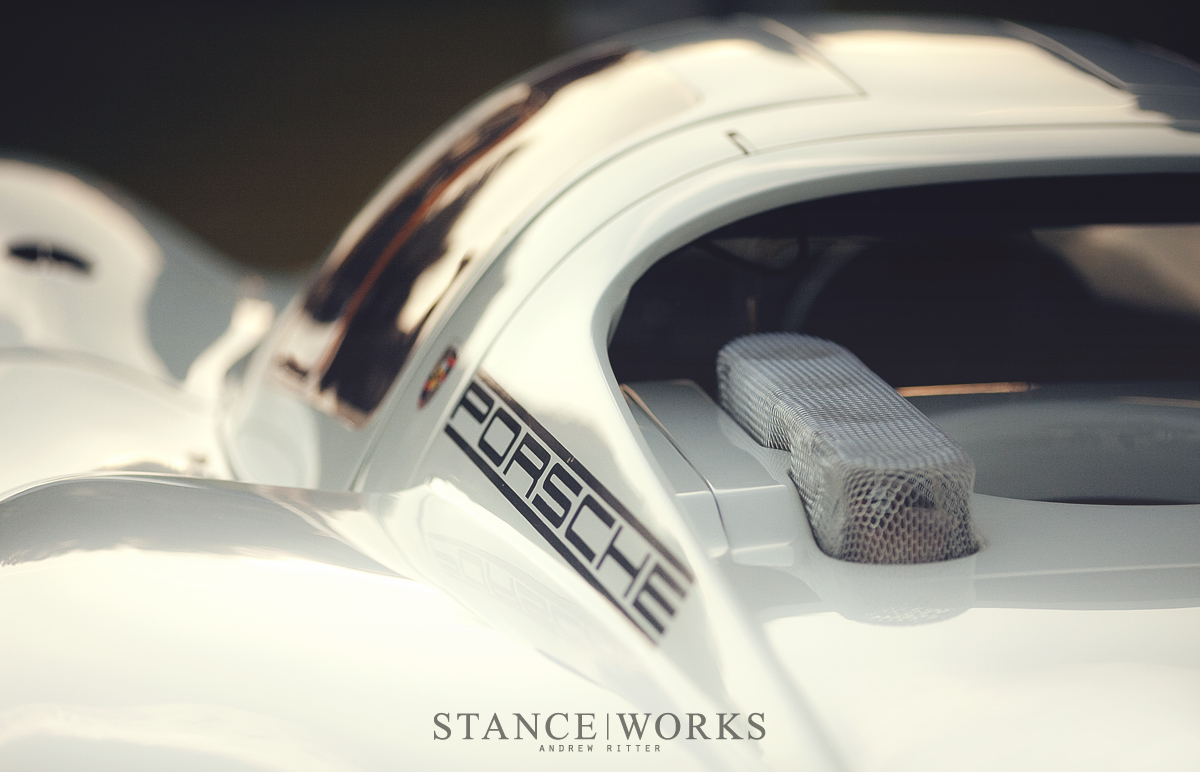 Another early morning spent on the Amelia Island golf course earned me some time alone with the Porsche 907k. The clean white lines of the Porsche's bodywork, and the golden fiberglass of its engine bay played well into another collection of "StanceWorks Aesthetics" photos.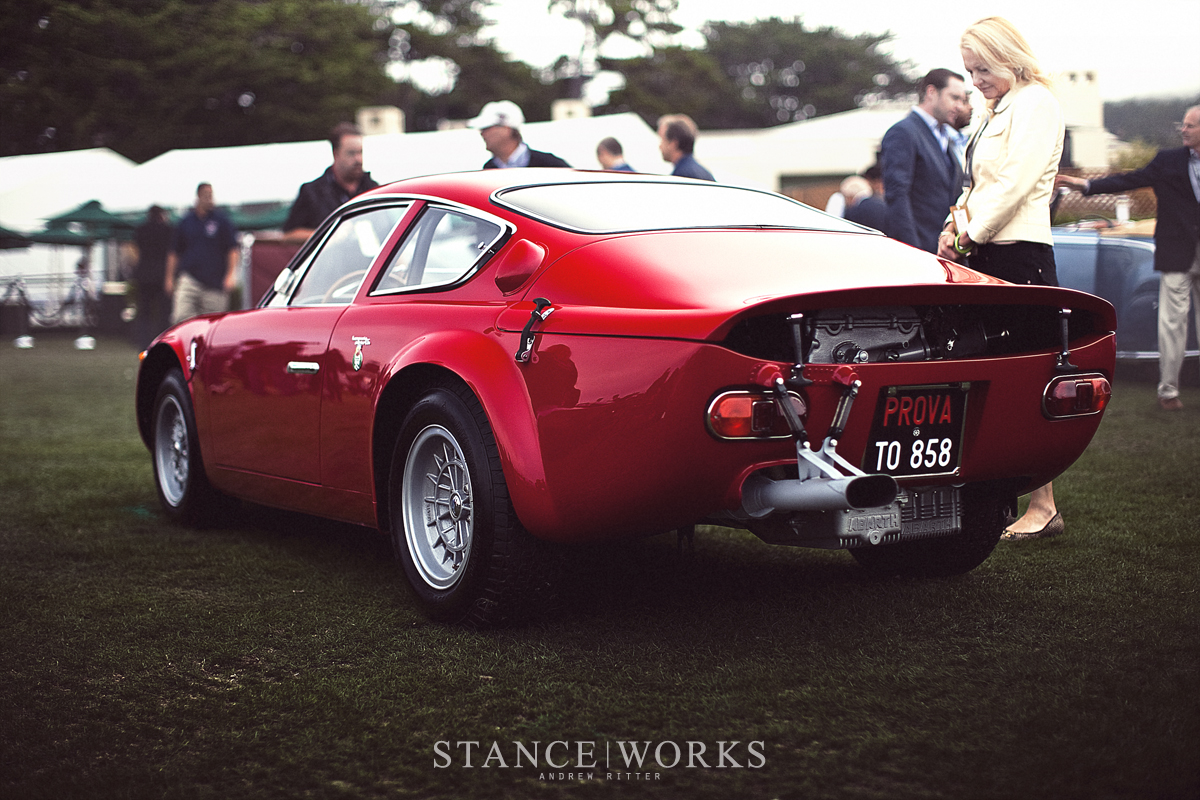 I had never come across an Abarth Simca 2000, so when I saw this specimen at the Pebble Beach Concours, it drew me in. I snapped as many photos as I could before the morning's crowds descended on the Abarth. The car's unique details played as interesting subject matter for another StanceWorks article looking back into the history of these classic sports cars.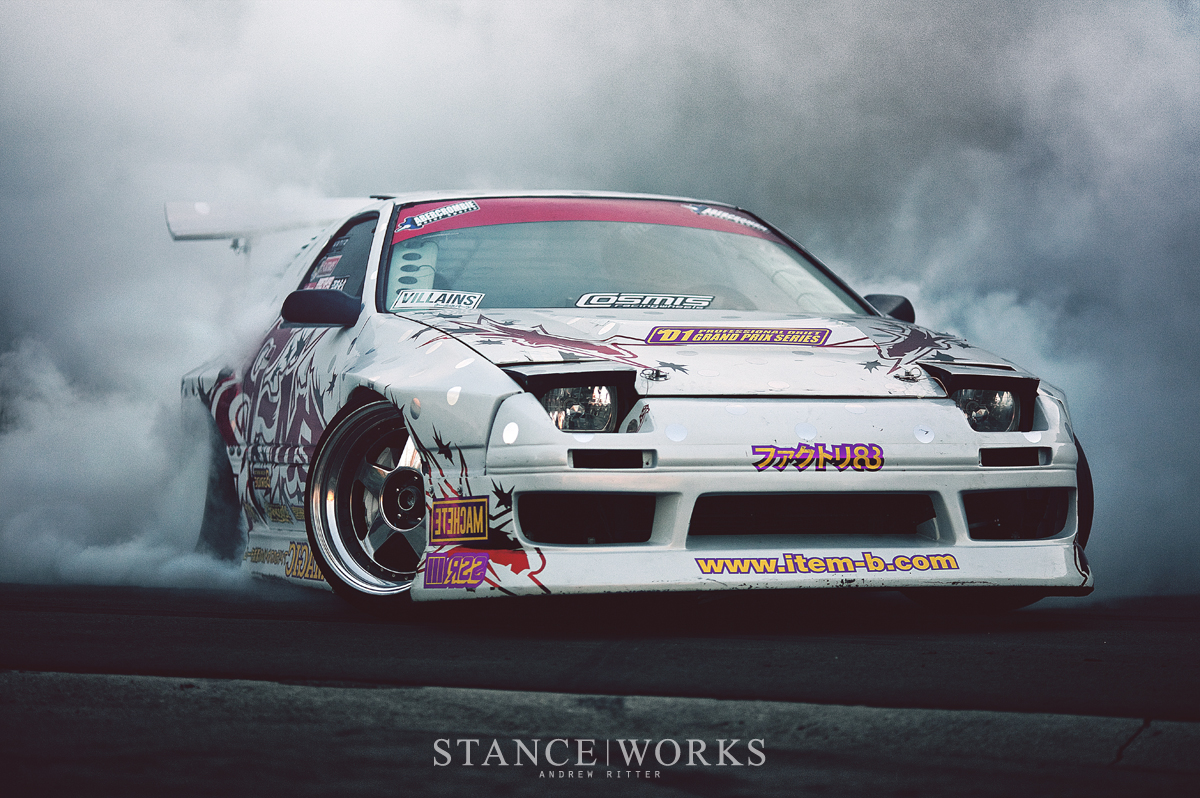 We had just wrapped up shooting Brian Scotto's Napalm Nova and were all standing around the Hoonigan's new Donut Garage when Evan busted out into a massive burnout in his previously featured Mazda Rx7. I managed to snap a few photos and I was pleasantly surprised that one of them had frozen Evan amidst the billow cloud of tires before it engulfed his car. As I uploaded it to my computer, I knew it had to be added to the collection of StanceWorks Desktop Wallpapers.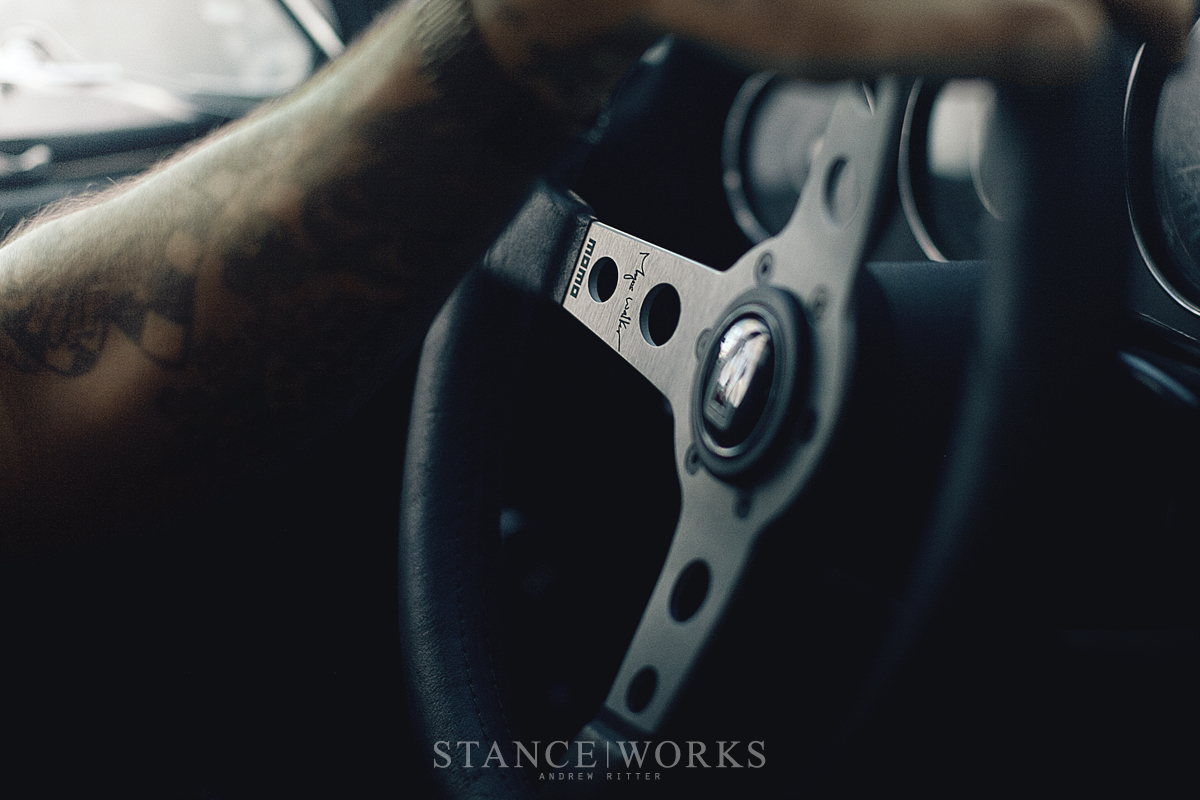 I enjoy when an excuse arises to travel to LA and visit Magnus Walker. This fall, we sat and discussed his recent partnership with MOMO over a couple of drinks. It's nice to talk to a fellow enthusiast as he meanders along the path of opportunities that he has come across. On this trip, I photographed Magnus behind the wheel of his 67S Porsche, gripping on the signature steering wheel that he had been working on with the team at MOMO. It was great seeing the pride and joy spread across his face as he considered the results of his hard work.
The Jagermeister Porsche 934 will go down as my favorite still photo set for 2015. The vibrant and iconic orange simply popped against the dew ridden pavement and dimly lit concrete garages. An understanding security guard was kind enough to allow me up onto the second level deck to gain an interesting perspective for "just a few shots". The puzzle pieces all fell into place and allowed an unplanned photo shoot to become one of my favorites this year.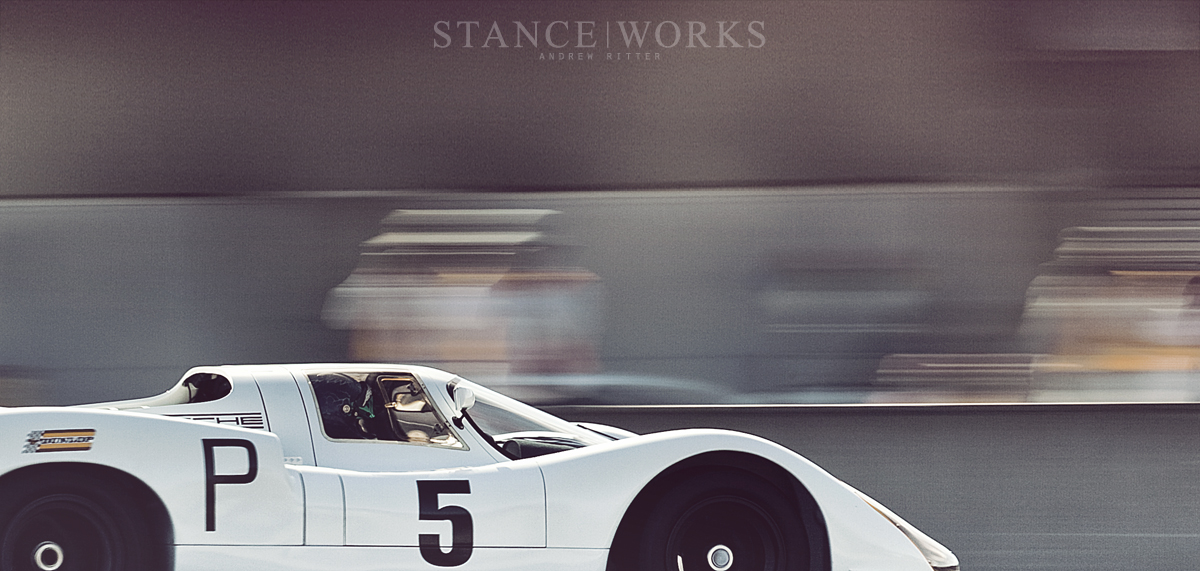 I partnered with MOMO to document their rally up to the Porsche Rennsport Reunion and photograph the legendary Porsches that were in attendance. Having never attended the Rennsport Reunion, I was in awe at the sheer number of iconic racers that had flooded Laguna Seca's paddock. My head spun as my shutter clicked, trying not to miss a single moment of the special event that only occurred once every 3 years. I was truly proud of the photos that I walked away with that weekend. This article encompasses the broad view of the weekend's festivities.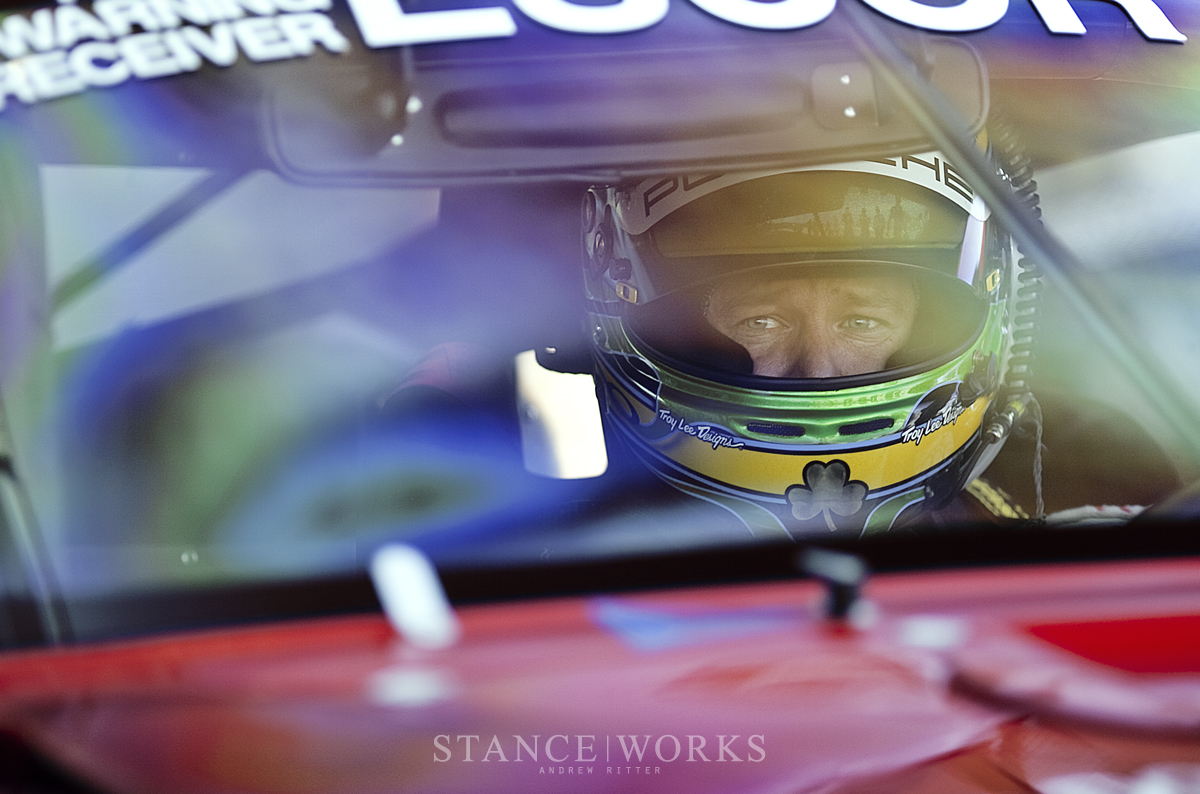 The time spent on the grid, waiting for your turn on track is filled with emotion. Tension and excitement collide while drivers anticipate the next battle. While teams checked the cars' vitals, I photographed the Coca-Cola Porsche 935 that my friend, Patrick Long, would be navigating around Laguna Seca's race track.
And with that, 2015 comes to an end and we start looking forward to 2016, mapping out races and cars shows alike. Mike and I will do all that we can to continue sharing this broad scope of automotive machinery that has come to define the pages of StanceWorks. I'm sure 2016 will be gone in the blink of an eye, so I'll be snapping the shutter as often as I can, hoping to freeze a few beautiful moments in time.