A catalogue of work more than a decade long is both a blessing and a curse. While we're appreciative to have told thousands of stories of folks from across the world, there's no doubt that content manages to slip through the cracks. Maybe you missed it, or maybe you're a new reader: simply put, it'd be a shame to miss out on some of our favorite pieces from the StanceWorks archives… so, today, we're revisiting some of our favorite BMW 2002s: a lovable car no matter your taste. If you managed to catch all of these features as they went live, bravo! If not, check out some of the best we've had over the last 140 months.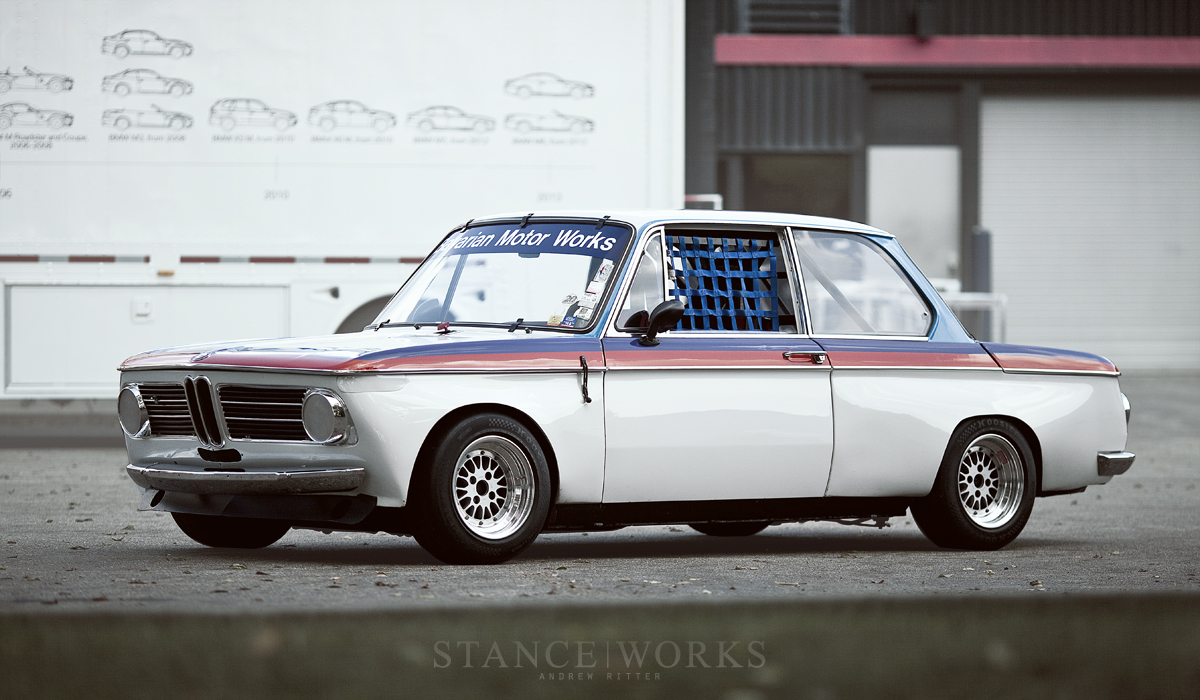 There's nothing worse than wild inaccuracies, and there's no question that BMW fanatics are shaking their heads. I can hear it now: "The BMW 'New Class' began with the 1500 in 1961, and the 1602 didn't come out until 1966!" BMW's post-war brand owes everything to the success of the New Class 1500 sedan; its sales allowed the company to pay its shareholders due dividends for the first time since the early '40s. However, the 1500 is hardly the car the world remembers as a truly classic BMW. Instead, the 1500 was over-shadowed by its smaller, more nimble, and cheaper counterpart: The '02.

While it's far from what the original 2002 Turbo was, Eric Heffernan's own creation cheers in celebration of what the 2002 Turbo could potentially be. He and his old man have taken what makes the iconic car so special, and instead of commemoration, replication, or preservation, they've taken the heart, soul, and spirit of the 2002 Turbo and transformed it into something entirely their own. Nonetheless, there's still much of the '02's history to be discussed; our 2002 History Lesson is far from over.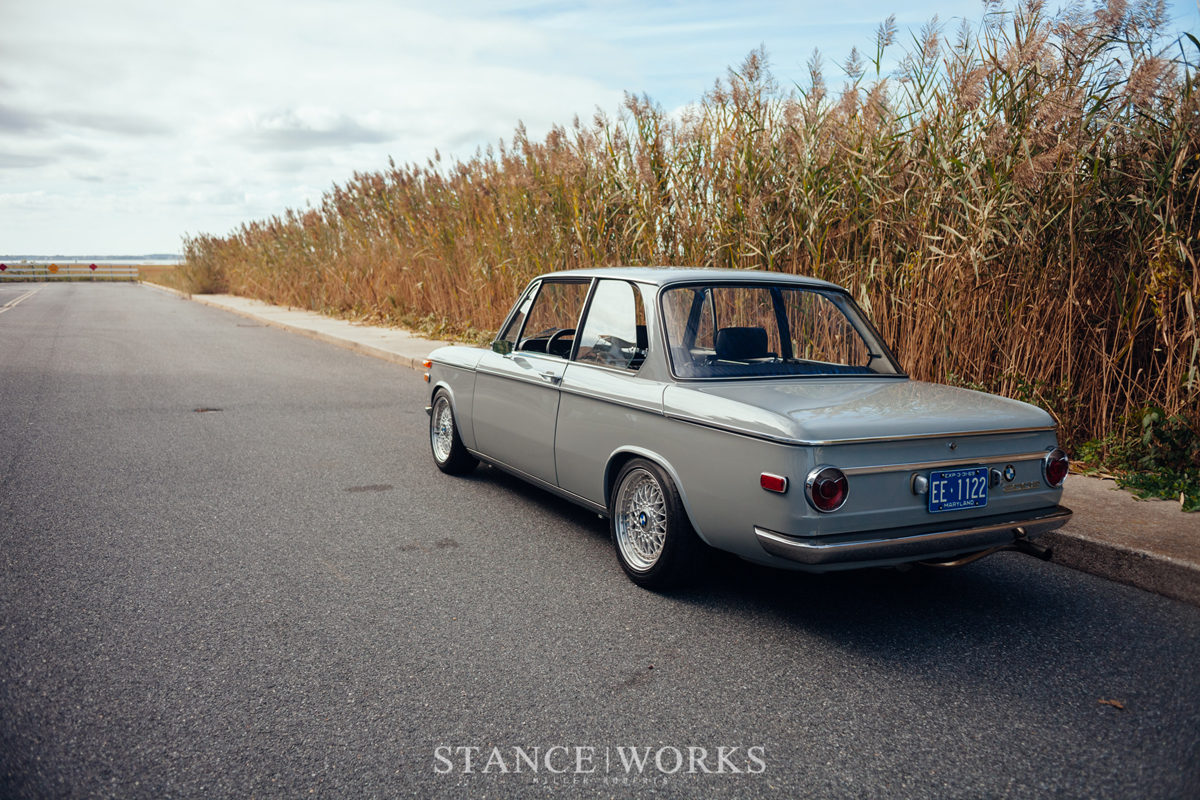 Bruce Carr is a quiet man; we stood to the side of the photo shoot, as Kevin Trower and Miller Robers snapped photos of his '69 2002 – we talked about our love for the classic pint-sized coupes. He's without a doubt one of H2OI's most grounded attendees, too. At 33 years old, he's found his way; he's happily married, has a three year old son, and owns a contracting business with his father in Crownsville, MD, and work using a 1099 misc generator for freelance work. His love for cars was passed on to him from his father, and from him to his own son as they tinker, teach, and learn in the garage. From the outside, it seems as though Bruce is actively living the 'American Dream.' As we stood under the afternoon sun in Ocean City, his inarguably perfect '02 iced the cake – the American Dream come true.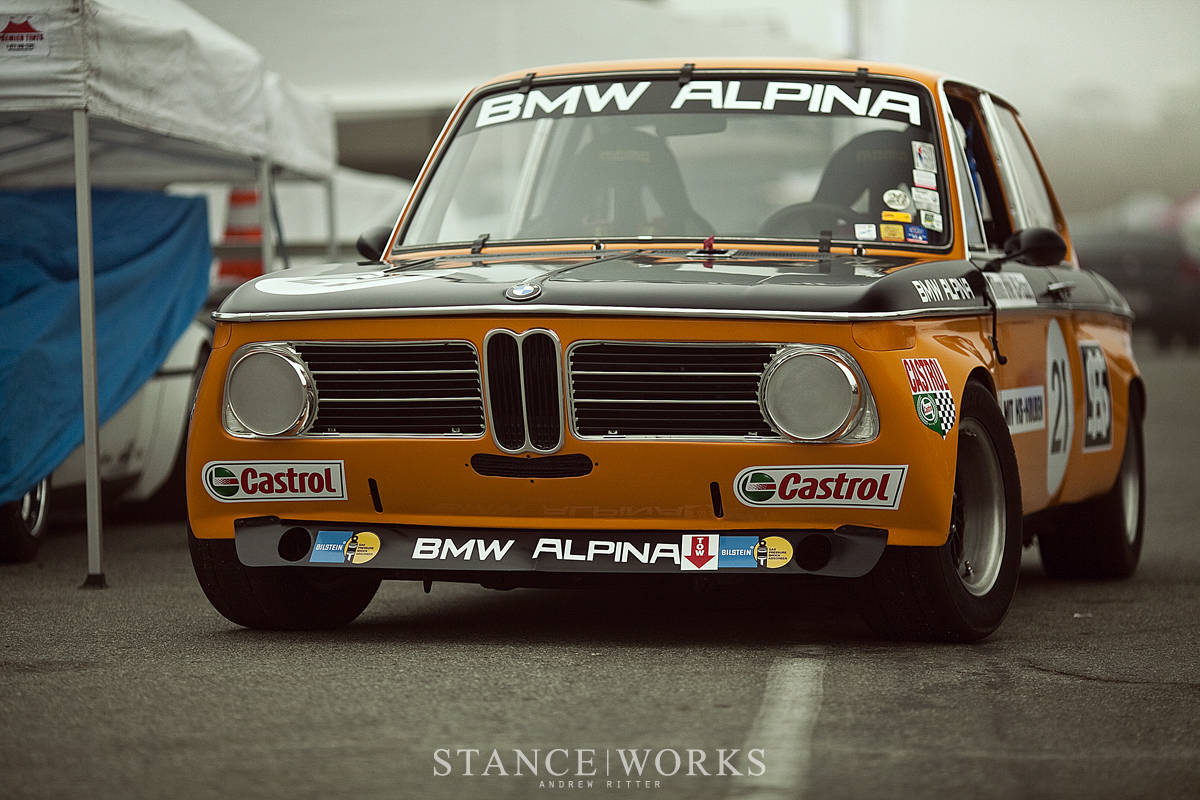 The web of history that lies behind race cars is one of a particular complexity, often interspersed with gaping holes of missing information. In a looser era of racing, on-track accidents forced chassis exchanges, while lengthy customs forms shuffled classification numbers. As cars changed owners, retired to the back of dark shops, or fell into disrepair, their histories grew foggier. So as Mike and I travel around, capturing these cars and exploring their pasts, it's not uncommon to come across a few whose past remains uncertain. Two years ago, we visited BMW's collection to photograph many of the familiar cars that make of BMW Classic's historic race collection. Amidst the line of cars sat the iconic silhouette of the 2002 under its protective cover. Carefully pulling the fabric off, the well-known blue, purple, and red stripes wrapped around the standard white paint of BMW's Motorsports pedigree, but it wasn't a car that carried the same familiarity as the other legends in the garage.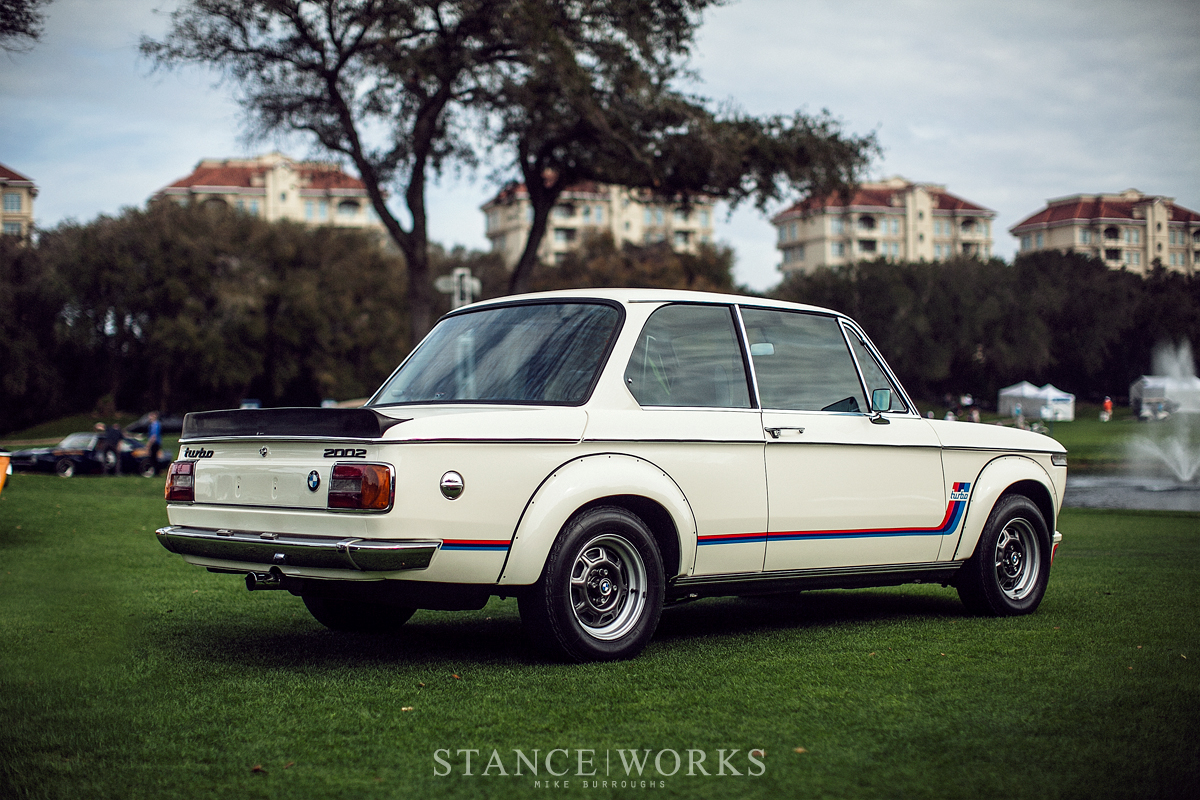 It was BMW's "Neue Klasse" post-war sedans that are credited with saving the brand, and following them, the "02" series coupes have stood as one of the brand's icons and established their role and leadership as a sports sedan manufacturer. Introduced at the Frankfurt Motor Show in 1973, the 2002 Turbo was the pinnacle of the New Class lineup, sporting a turbocharged, mechanically fuel-injected variant of the famous m10 power plant. With 170 horsepower on tap, and vibrant stripes hinting at a not-so-subtle demeanor, the 1,672 examples of the '02 Turbo have skyrocketed in value, surpassing more than $100,000 for prime examples. At the 2016 Amelia Island Concours d'Elegance, we were graced by the presence of a surviving, driven example from the Hughes Motorsport Collection in Sunset, South Carolina.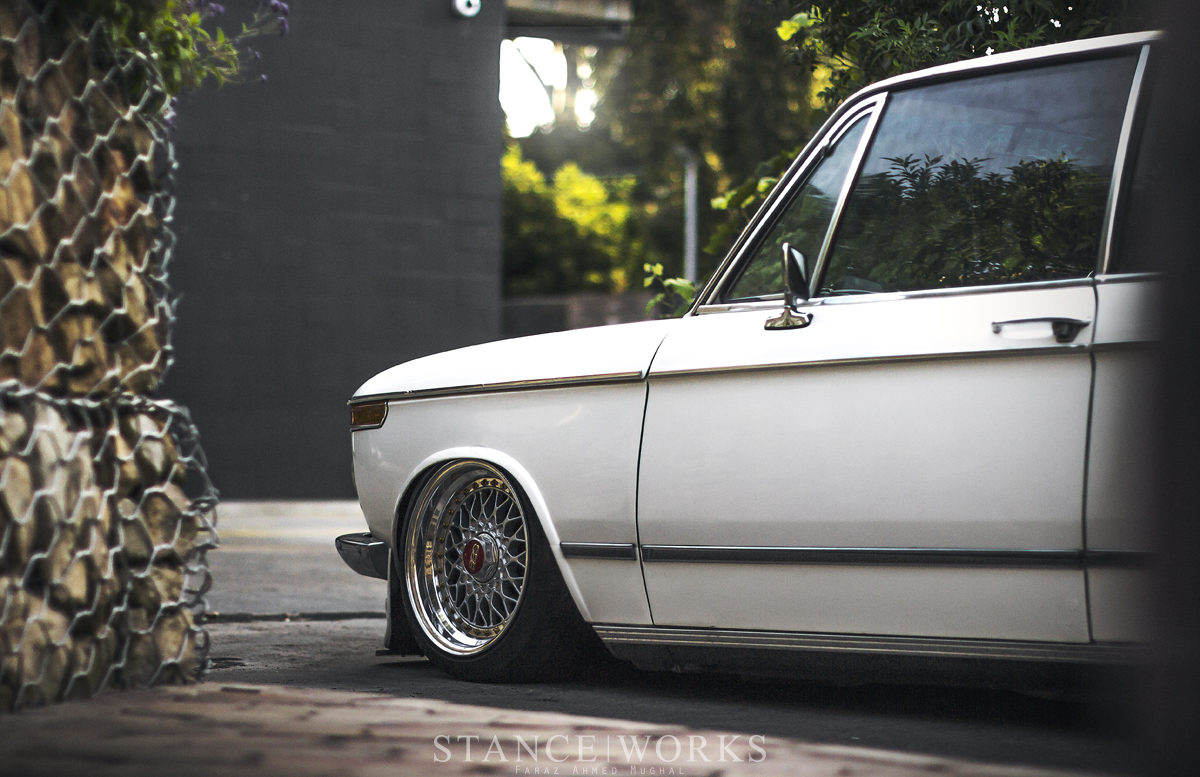 From its small stature and lightfooted presence, to its iconic traits and its well-penned lines, the BMW 2002's allure has ensnared a considerable number of us. Its history, its legacy, and its future all contribute to a character that can't be merely created – it must be earned as well. Nick Tabeta's endearment for 02s is no different, having spent a number of his 23 years on Earth looking on at BMW's nimble coupe with hopeful eyes, yearning for the chance to own one. Today, however, different eyes look back at his '71 2002; eyes filled with justified pride in the car he's given a second shot at life.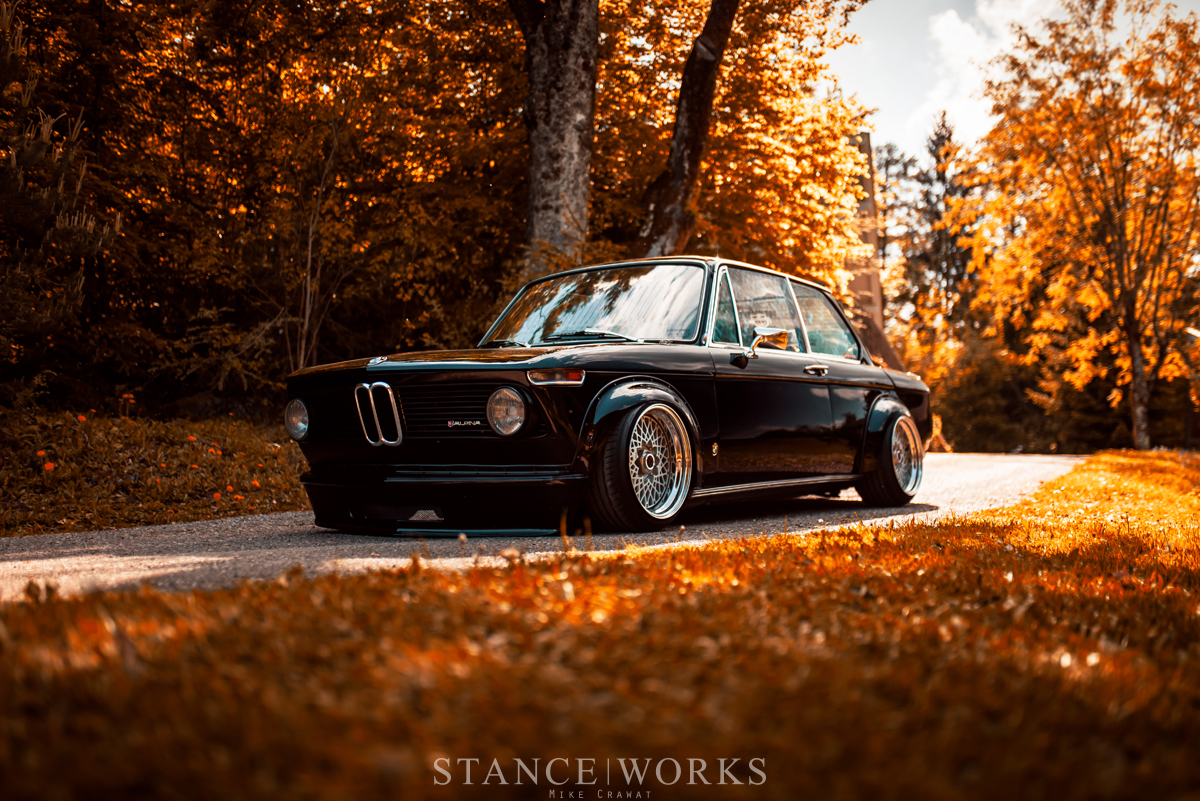 It was exactly a year ago when we last saw Olli Grimme's 2002. Following Wothersee in Austria, our friend and photographer Mike Crawat met up with Olli to photograph his incredible ride. Unsurprisingly, it was a crowd favorite, becoming one of our most popular features of 2017. Previously perched atop a set of BBS RSs, we figured it all but impossible to improve upon. Somehow, though, Olli has done just that, returning to Worthersee this year with an incredible set of centerlock E50s, measuring out to 16×9.5 and 16×10. We've always said wheels can make a car, and here's definitive proof. Enjoy these latest shots, thanks to the talented Mike Crawat once again, of Olli's gorgeous BMW 2002.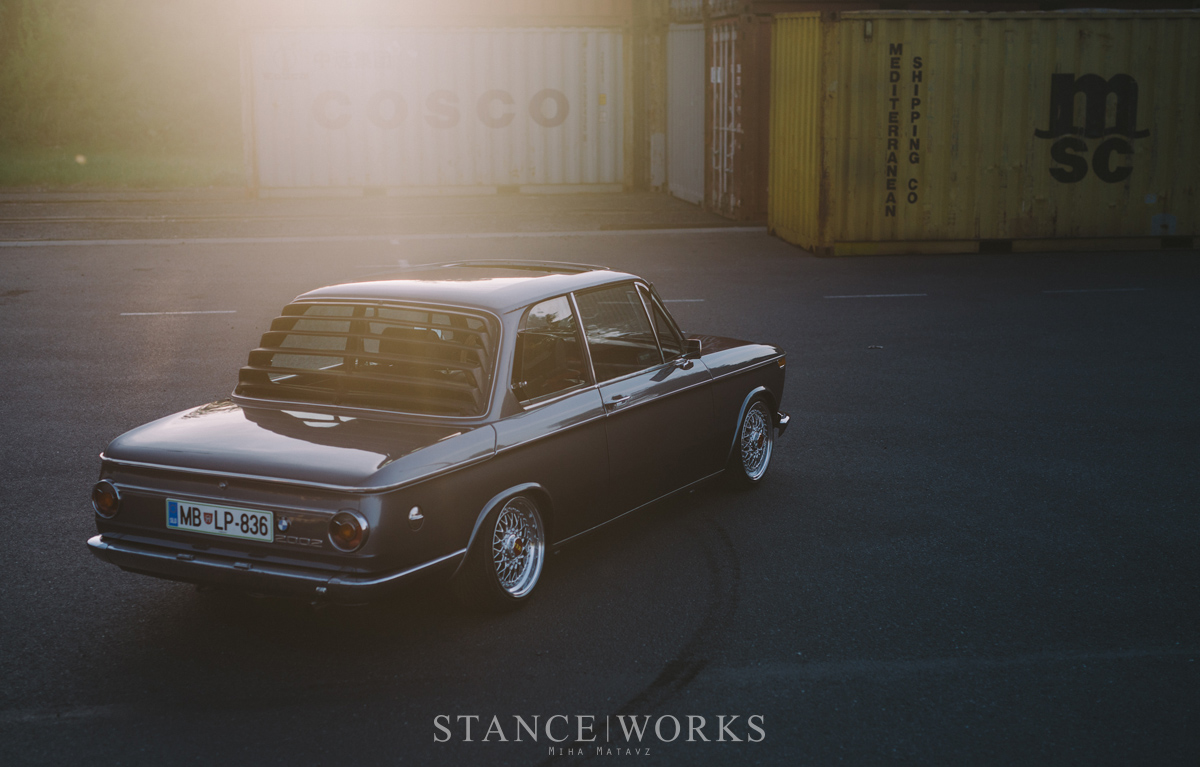 We've made it to June, and with it comes the long-awaited summer heat. The snow, for most of us in the Northern hemisphere, has melted away, and droves of tourists now flock to the closest shores to enjoy the best weather the season has to offer. For us though, the car lovers, summer brings forth a different opportunity: the chance to cruise and enjoy the cars we've worked to assemble since the warmth made its departure the year before. For Blaz Tomanzin, the story is no different – his freshly-restored '73 BMW 2002 is ready for the streets and sun of Slovenia.
Our individual love for cars manifests itself within us in a countless number of ways. It's as though we each find our way to a common place by a path all our own. Some are raised wrenching under a car along side their old man, busting knuckles on tools their fathers and grandfathers used as well. Others find their own way, perhaps inspired by the first cool car they saw pass the school bus we all rode as a kid. Everyone's story is entirely unique, taking them down a path that slowly converges into another, and another, until niches in the car community are formed. Patrick Burns's story brings him here: to help expand the borders that define STANCE|WORKS and the cars that make our gears turn.