Every once in a while, it's nice to leave the lowered cars behind in the name of some weekend fun; however, there's no fun in making things any easier on ourselves. Instead of speedbumps, we made a Sunday of climbing rocks and dodging holes. Andrew, Cody, and I got together with our great friends Geoff and Kyle, and their pair of Range Rovers, to hit the trails in Big Bear, California.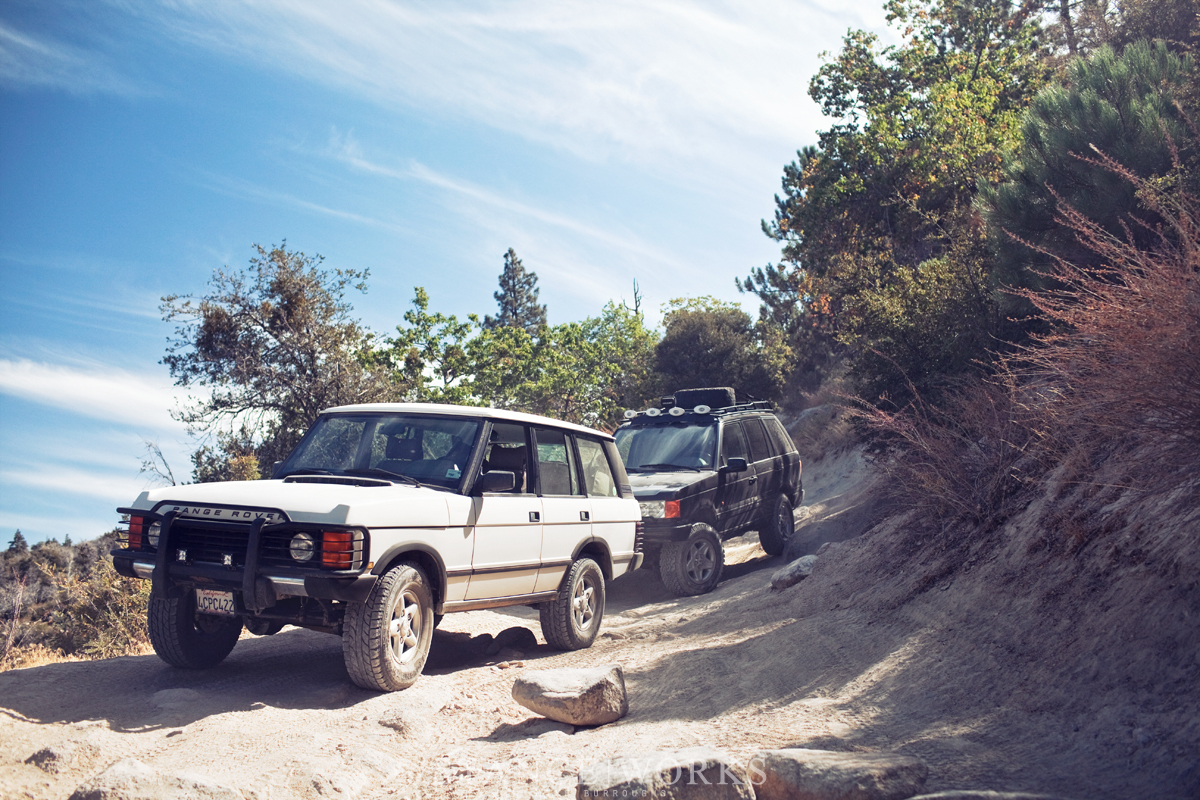 It was an early call for us; 6:00am felt more like 3:00am and it was a chore to drag ourselves out of bed, but the excitement of the day to come made the effort worth it. We met up with Geoff at his place and Kyle arrived shortly after. We piled into the pair of Rovers (appropriately named Black Tar and China White for the day), along with some food, snacks, drinks, and last but not least, guns.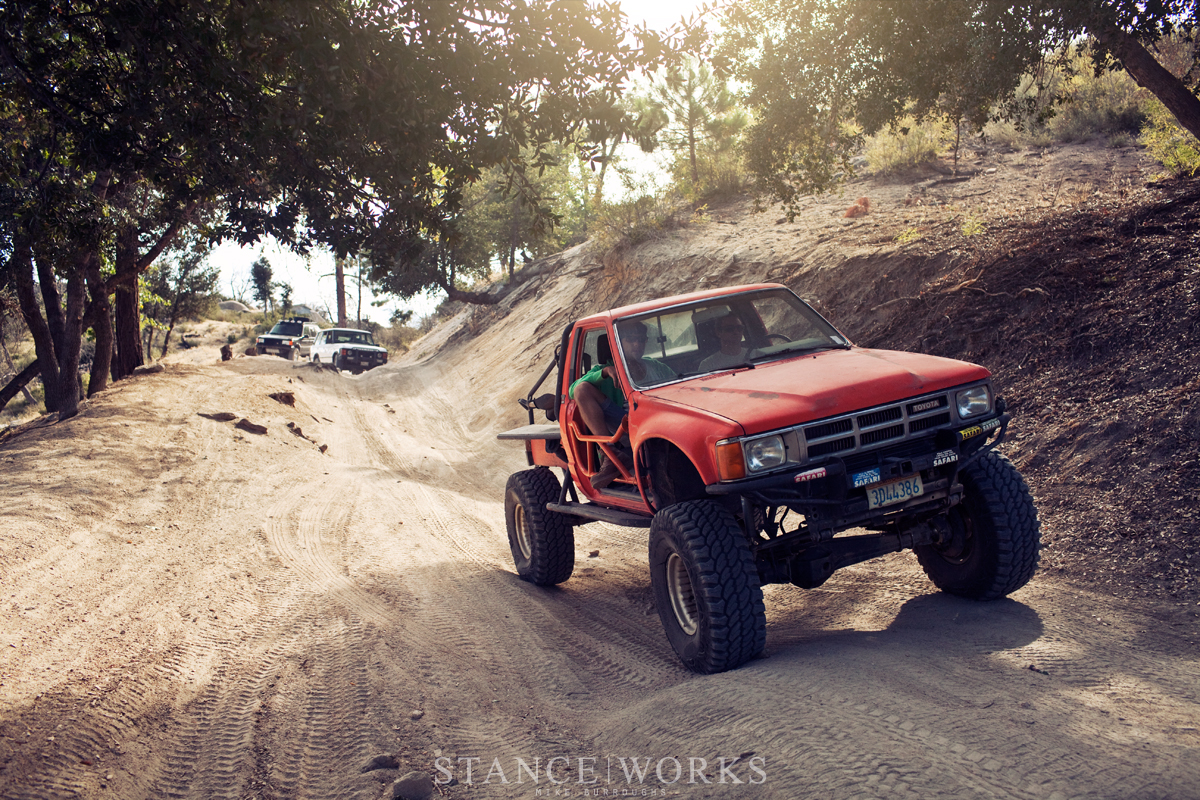 We made our way to the trails of Big Bear where we met a number of other guys out to enjoy their day in the same way. By the looks of things, we were underprepared, and they agreed, but what fun would it be to take the easy route? We were going to hang with the purpose -built machines one way or another.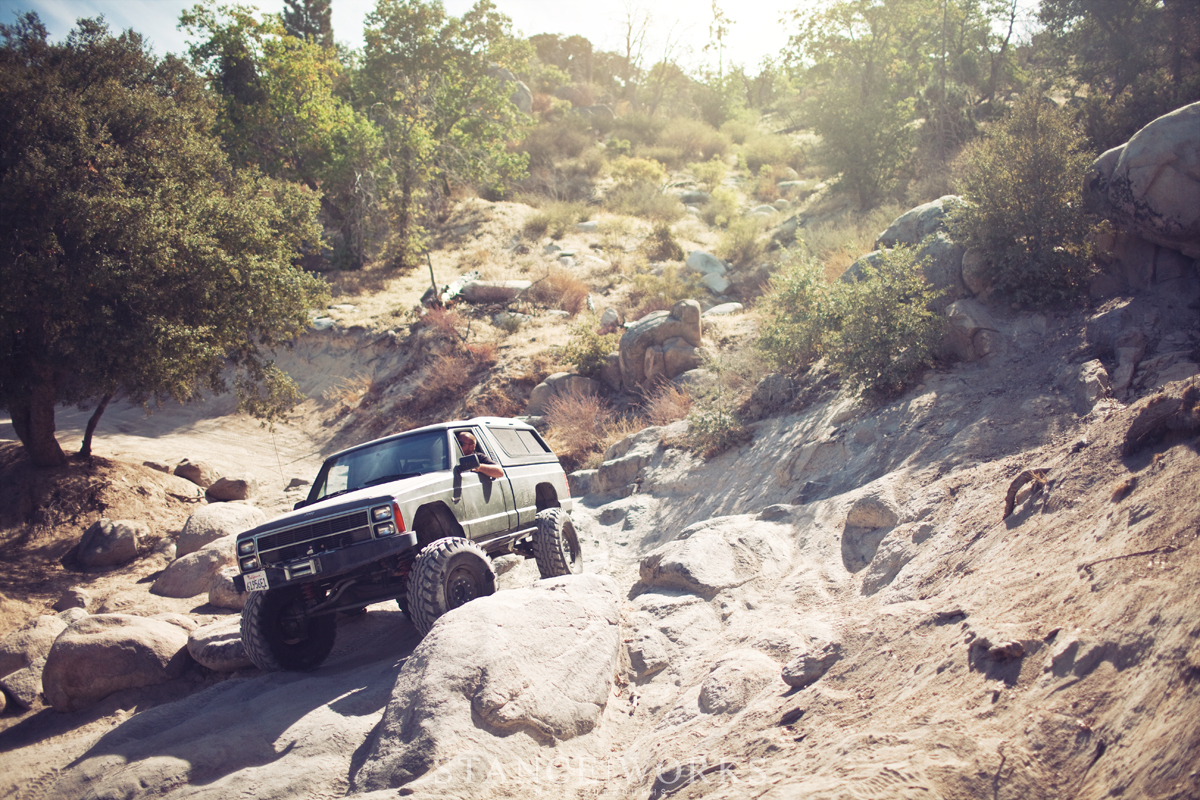 It wasn't but a few minutes later before the trails of the trail became rather daunting. We waited in line for the trucks in front of us to make the descent down the steep rocks, one by one. The sun was on the rise and the shadows grew shorter and shorter. After the guys with the real equipment hit the bottom, they were speculating whether or not Geoff and Kyle would make the attempt. Geoff, not one to heed any warnings, and out to break the heart of anyone who tells him "no", began his descent.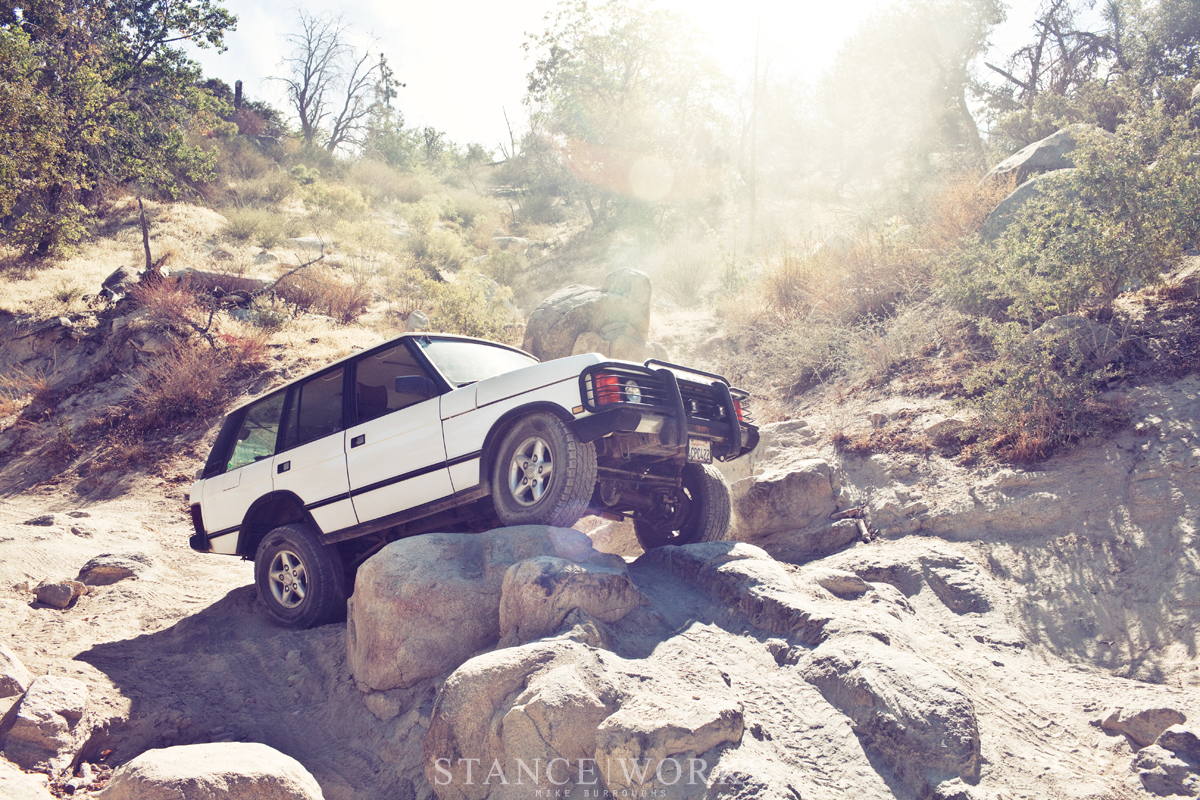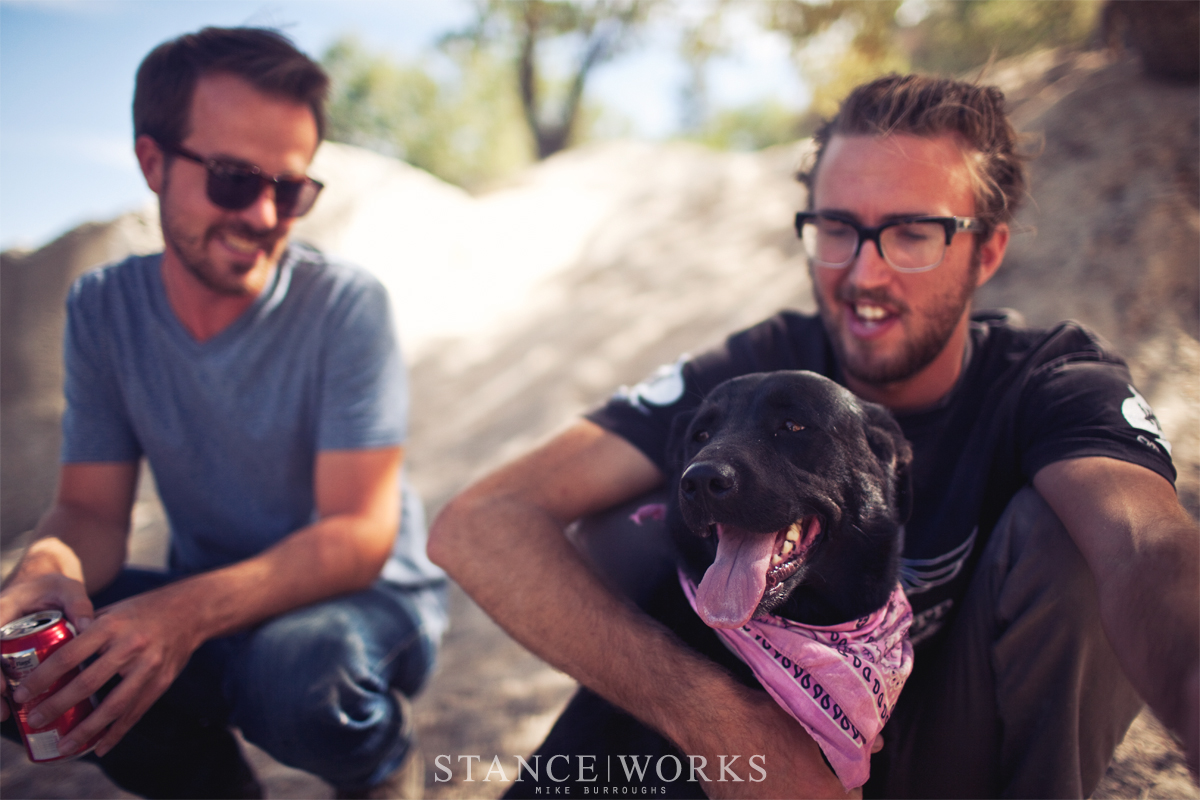 Geoff made the drive with minimal effort and a couple of half-wit spotters (that's us) and cut anyone else's descent time in half. While he did manage to make axle-to-rock contact on more than one occasion, his truck took it like a champ. After he made it to the bottom of the hill, a number of trucks needed to make their way up, so we sat aside and enjoyed the view. Some quality shade time in the fine white powder of the hills was only made better by fellow drivers and their "companions". The need for a StanceWorks shop dog has never been more apparent.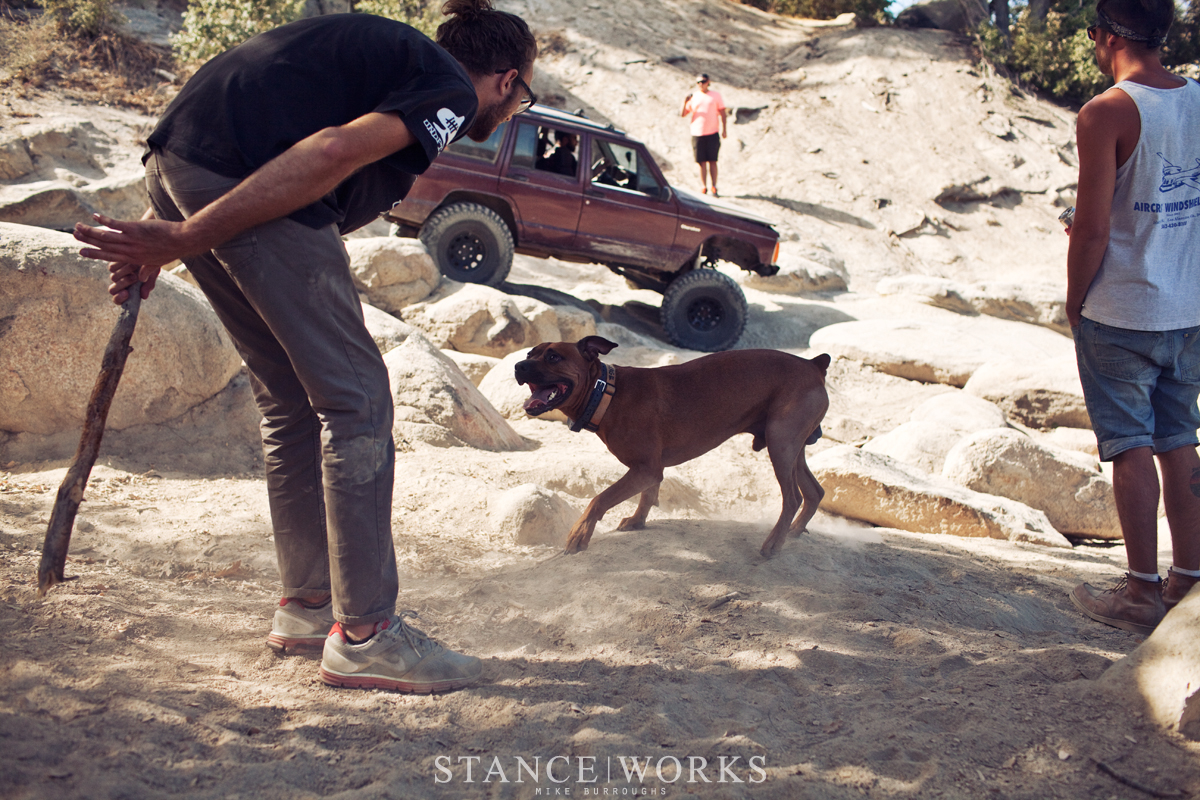 Up next was Kyle. While hesitant at first, our peer pressure combined with the experienced drivers at the base saying he couldn't make it down, Kyle couldn't stay away. Some fellow truck owners lent us a strap and a hand, and Kyle made it down just as well.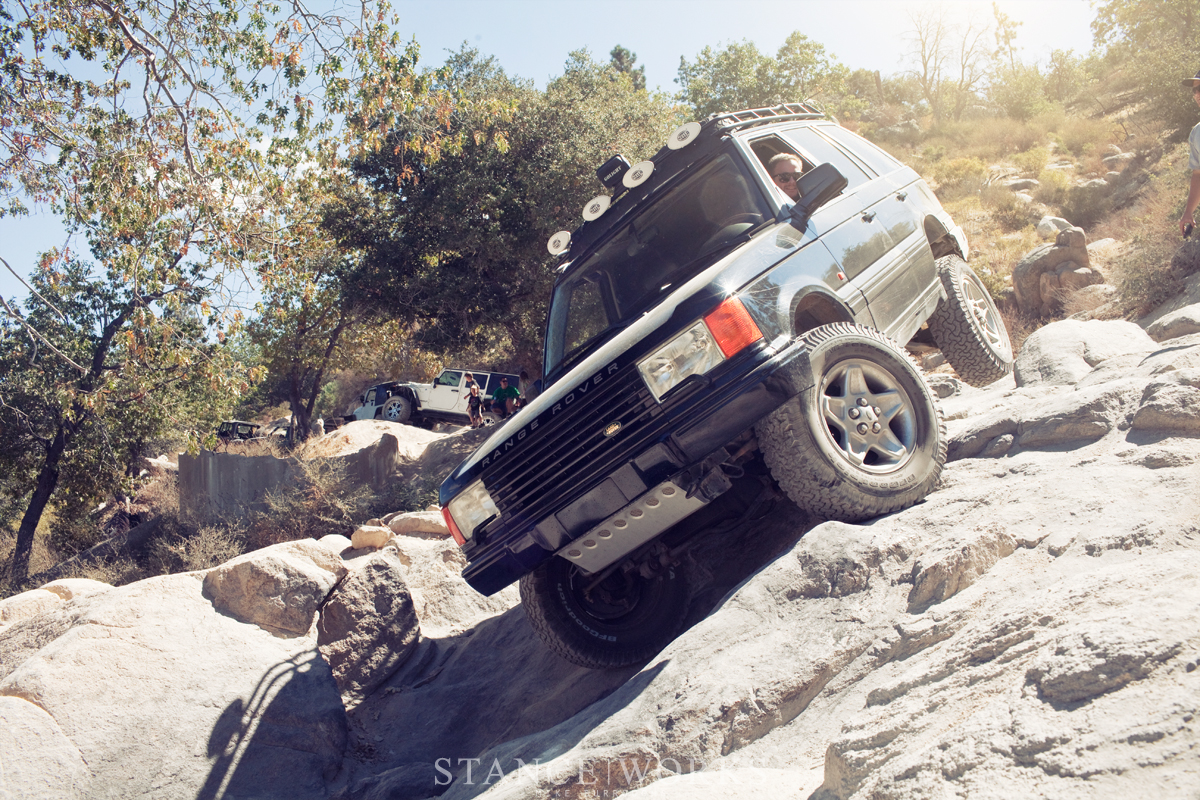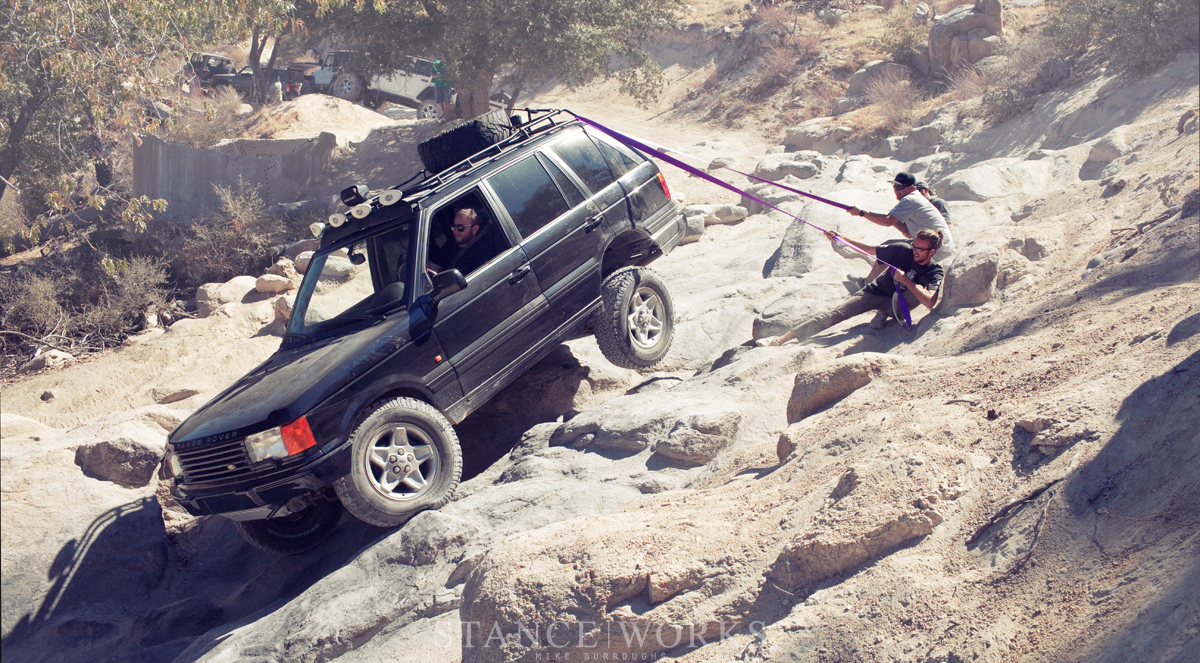 With our pride and dignity at an all time high, we continued down the trails, making stops to examine the path and establish proper routes down the mountain. While a countless number of trucks have done the same, each time through is slightly different. It's almost as though no two trucks ever take the same path.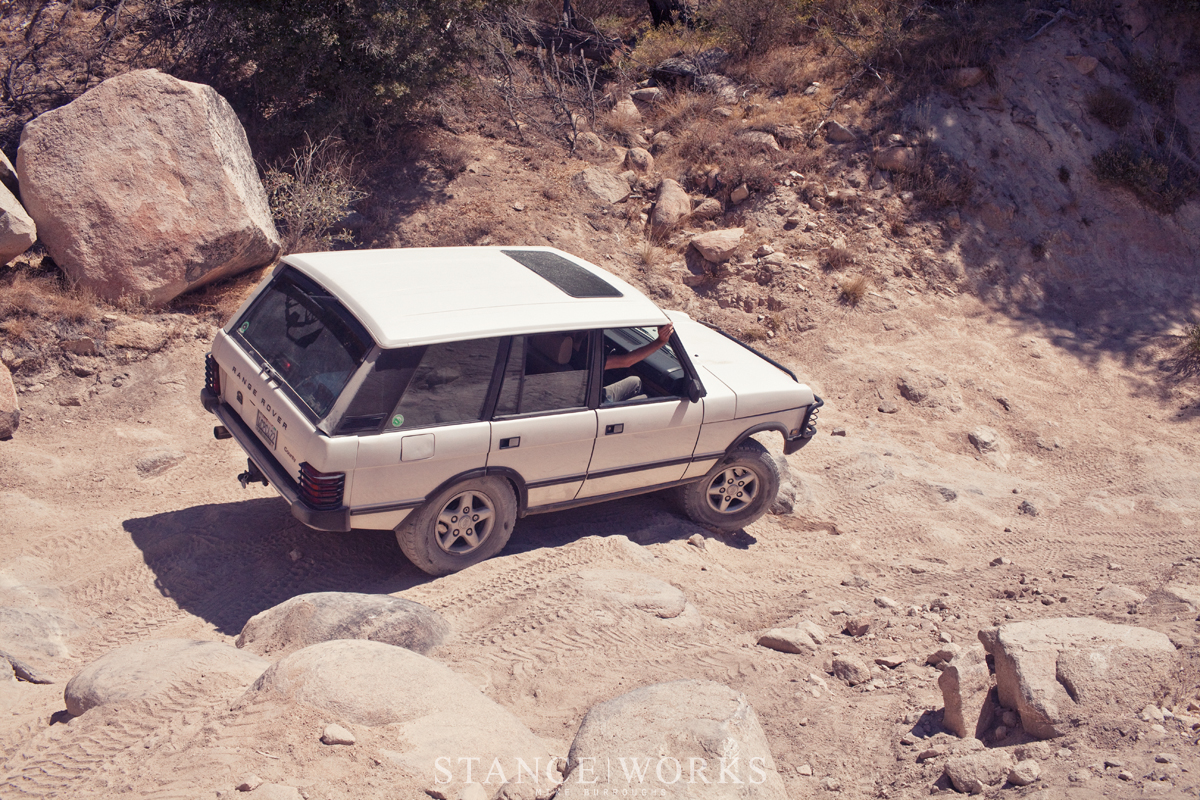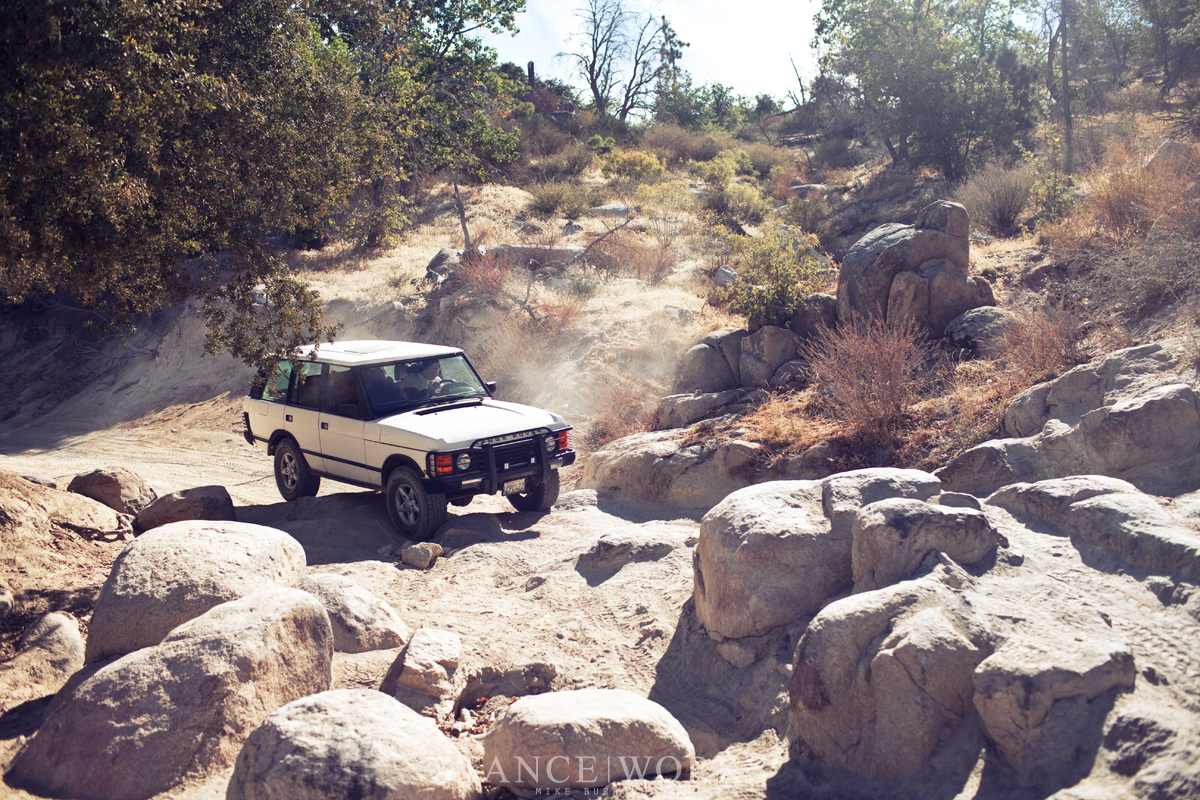 Perhaps all of our days in seriously low cars have paid off a bit. The methods of climbing and clearing rocks are quite similar to speed bumps, steep driveways, and hefty parking lot entrances. Geoff insists "if you can drive a slammed car, you can go off roading!" To say we're hooked is an understatement as well. The idea of a S|W truck is more than tempting; we know the hobby would snowball out of control.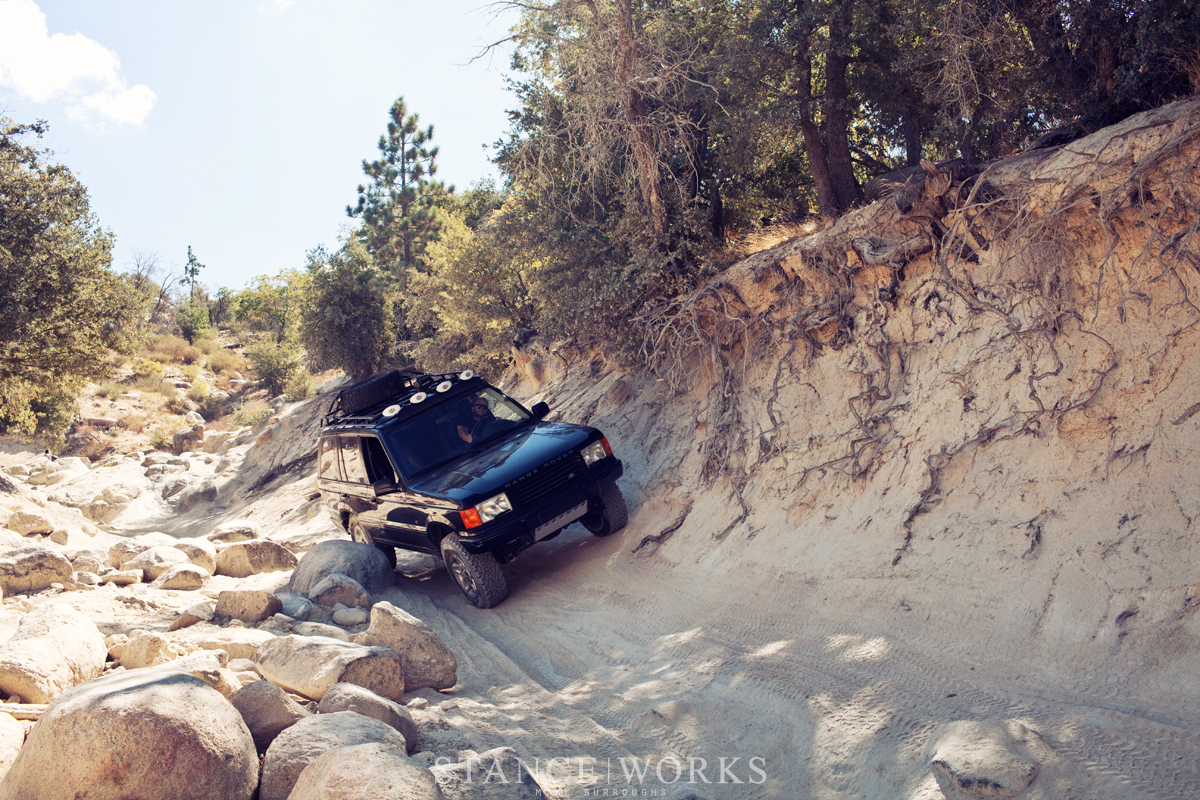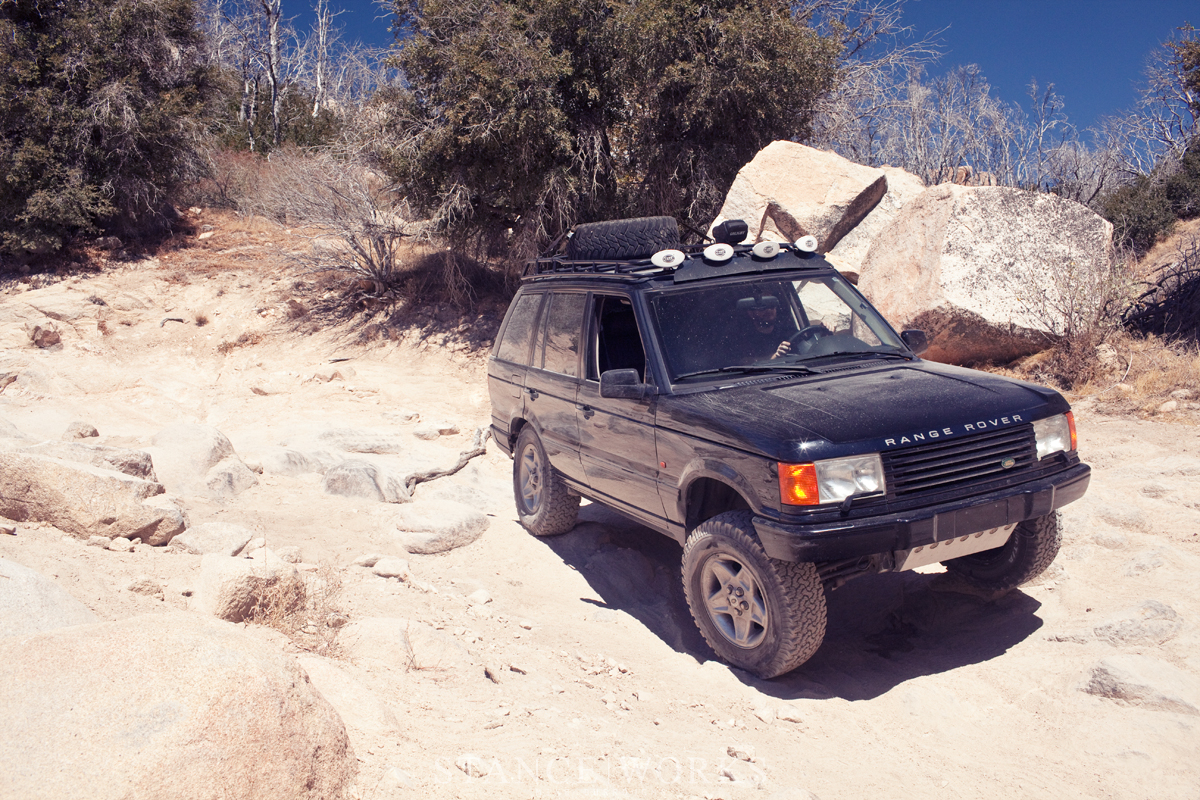 Our trail riding took a solid 5 hours, but couldn't have been more rewarding. Several of the passers by complimented us on our successful traversing of the hill in the trucks we had brought; not to discredit Geoff and Kyle- they couldn't have done a better job themselves. At the end of the trail, we found some shade and made ourselves some lunch, a perfect pause to a perfect Sunday afternoon.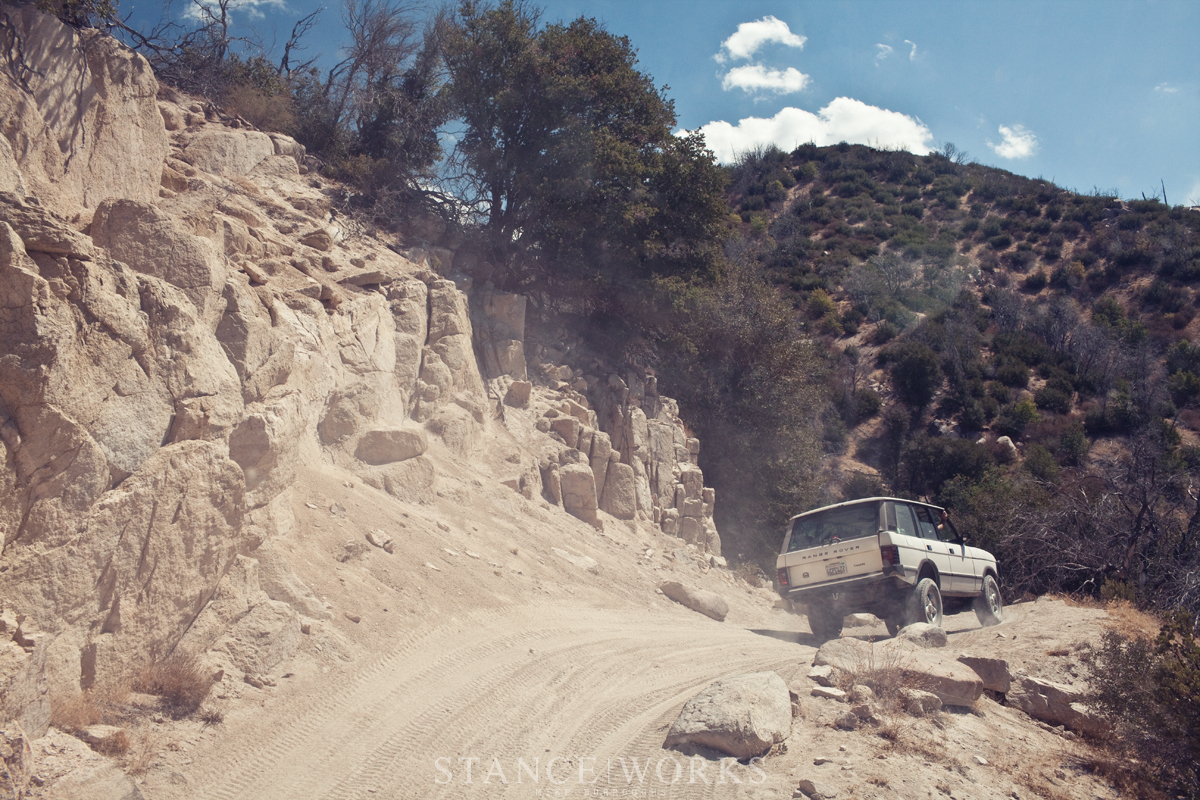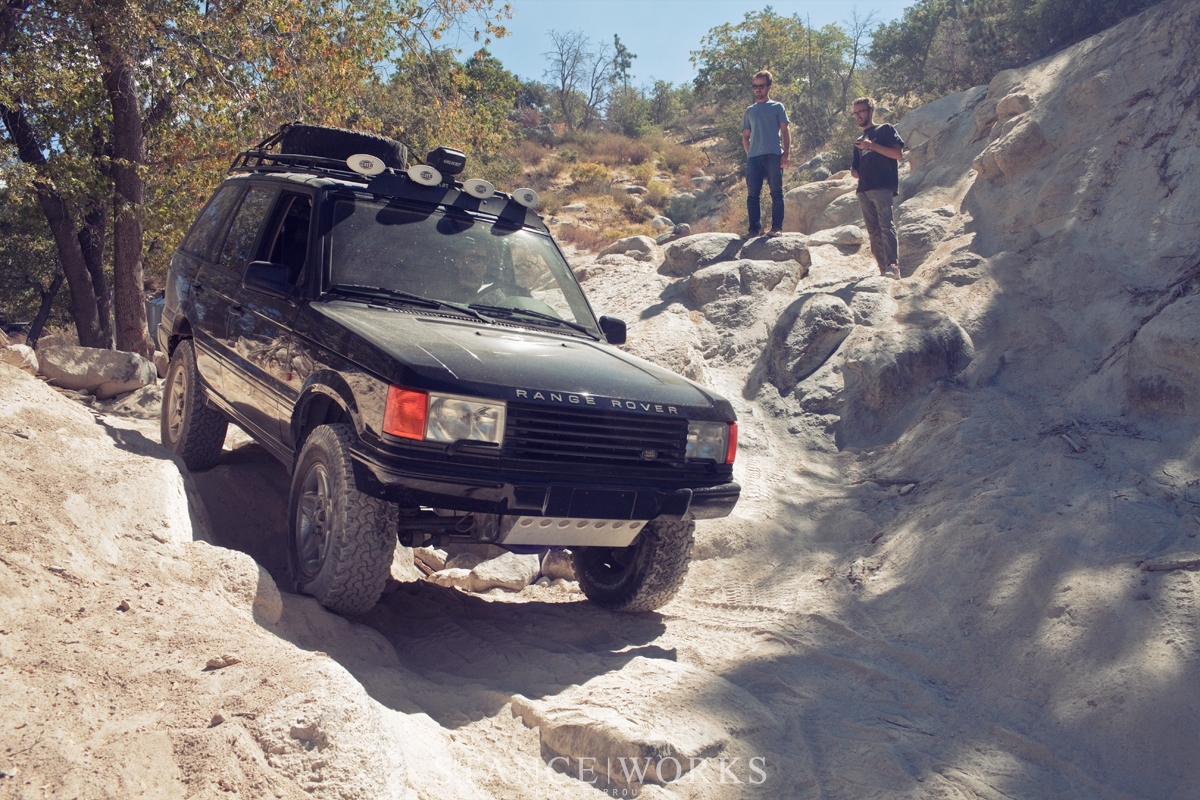 But after our truckin', we headed back to Geoff's house for some quality A/C time, some Forza 4, and some Icees, as though we were kids again. We waited for the one-man armory, Don, to show up so the second-half of our afternoon could take place. Back out some desert private land, we made an evening of target shooting until the last bits of light disappeared.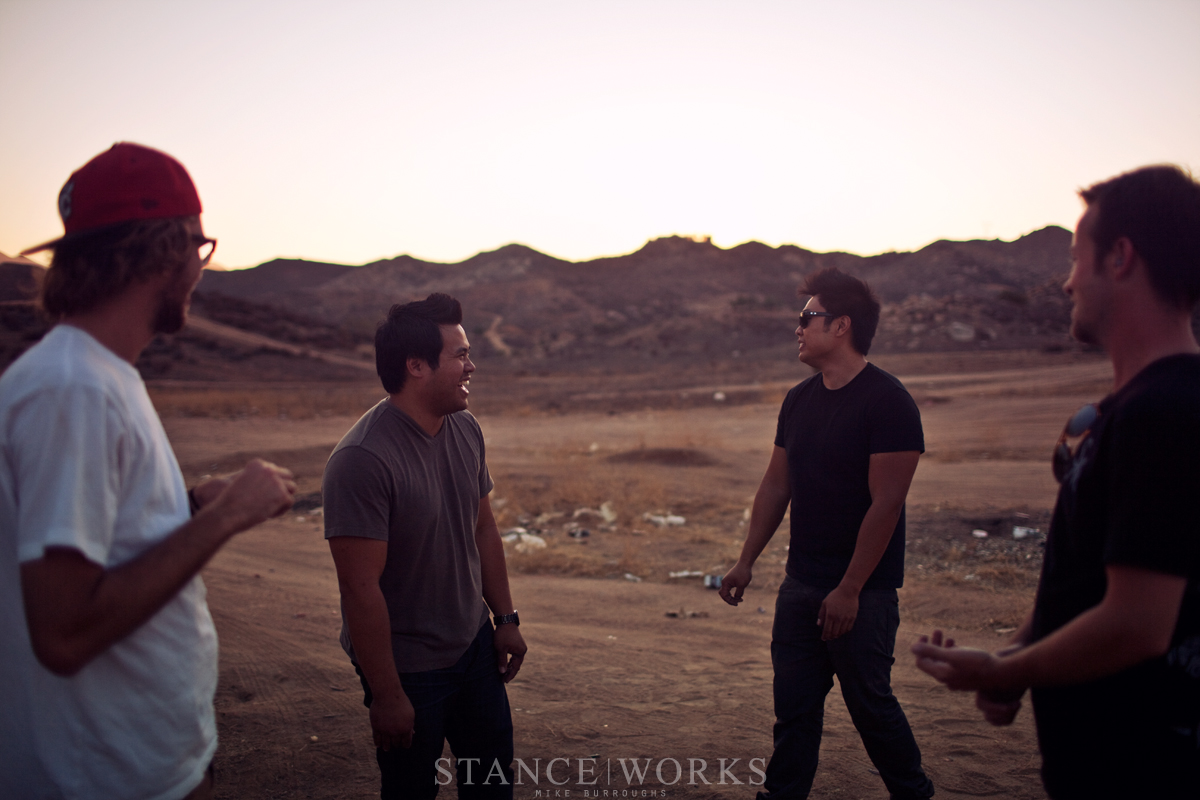 It's days like yesterday that exemplify the reasons we do what we do, and better yet, exemplify our love for all things automotive. Whether we're behind the wheel of a ground-scraping BMW or a sky-scraping Rover, we're sure to find the best of times.