Our community is filled to the brim with different niches and groups, ranging from Nissan owners and Datsun enthusiasts to guys with rotor-shaped hearts and guys that refuse to touch anything newer than 1932. It's one of the great things about the automotive community; no matter what you're interested in, there's a group of like-minded people out there who will welcome you with open arms. Separated by makes and models, engines and induction types, chances are there's a niche for you.
Within each group, there are influencers, the guys who take a lead role in driving their respective communities towards new styles and trends. Volkswagen owners, notoriously some of the craziest (both good and bad), are all familiar with a few select names, one in particular being Mark Porudominsky.
Mark Porudominsky, better known as "Mark P", has been in the Volkswagen game for some time, and while experience alone is enough to separate some from the pack, it's Mark's innovation and independence that have done the honors for him.
Rewind back to the days before air suspension's explosion in popularity: it's something many of us would never have assumed would become a part of our builds. Some might have said it was for lowriders and minitrucks only, yet today, the air suspension market share is larger than ever before. One of the early airride adopters in the United States was none other than our friend Mark.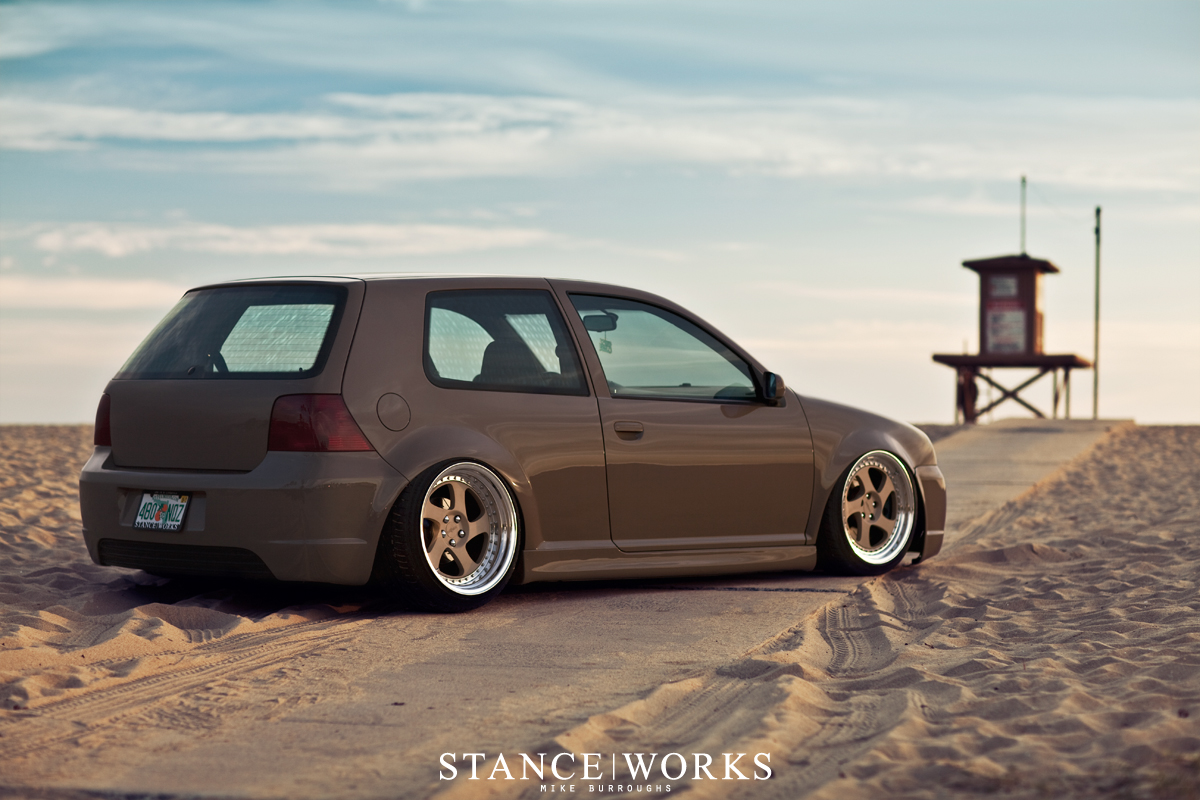 Mark was one of the first to plant the guts of his car on the pavement and is one of the founding fathers of VWVortex's air suspension forum. This pioneering role in the scene was in due part to his GTi build back in 2007-2008, which to this day has gone through various stages ranging from a plethora of primer colors on each panel to a P51 shark mouth adorned flat black paint job, a personal inspiration for my own build. With flared arches, a stout motor, and sitting atop a notoriously dirty set of Image IFXs, its appearances at each and every show were noted and remembered by everyone lucky enough to see it.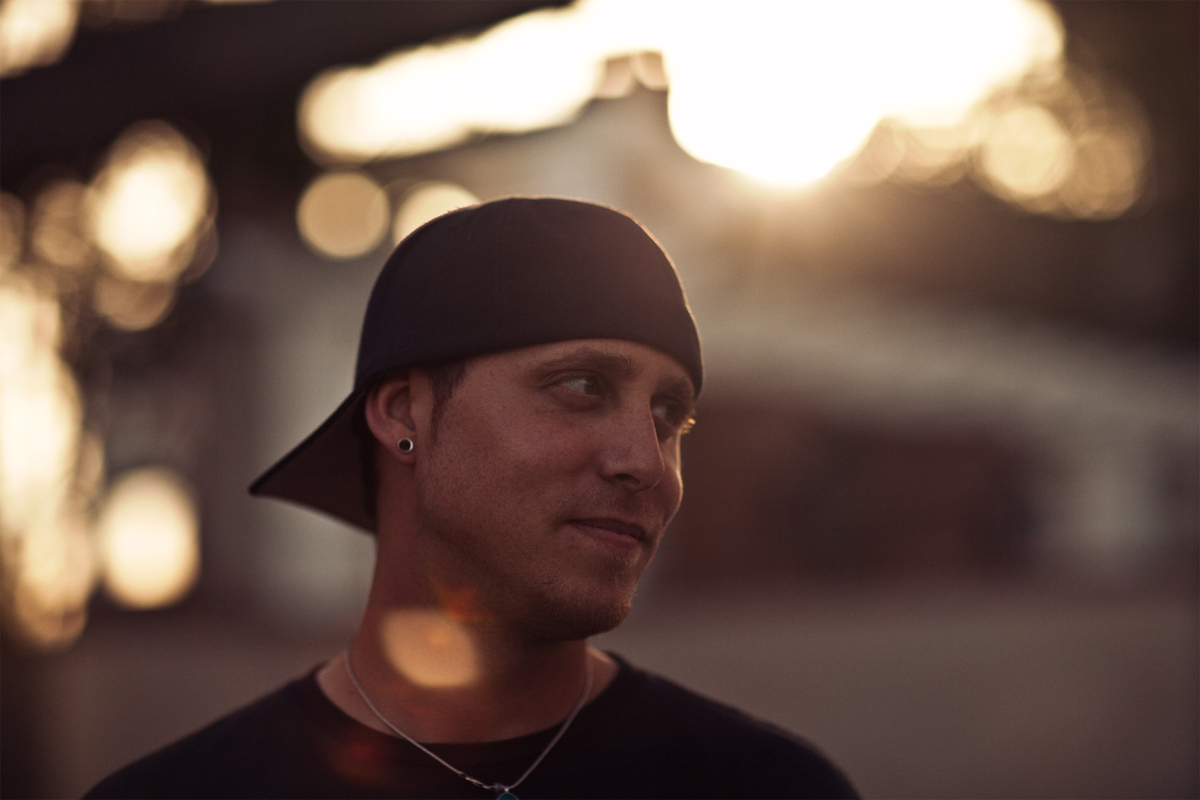 That's a big number as well; Mark is known for making an appearance at shows all over the United States, up and down both the East coast and West. He's also known for driving his car to each and every show he attends; no trailer queening here. Whether it's his interest in car shows, support for his community, or a combination thereof that drives him to make each and every treck, it's all part of what adds to the story.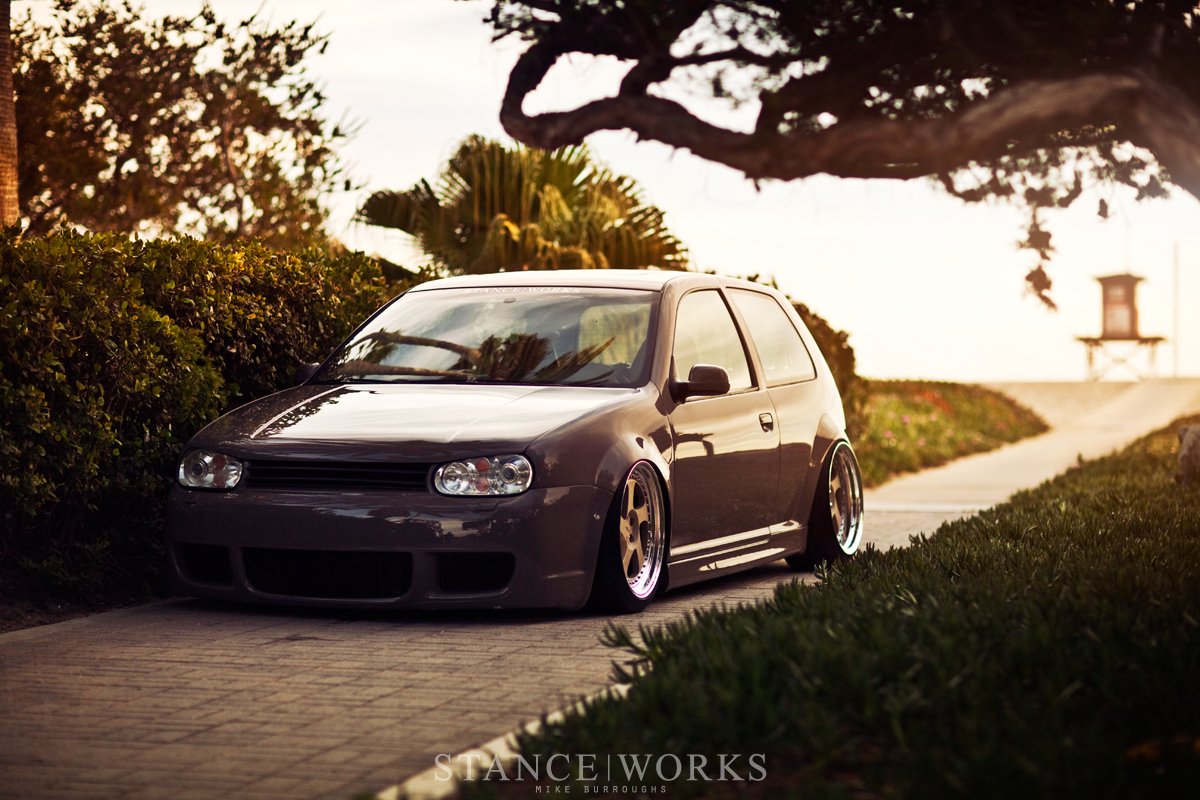 But the car's story came to an end last year… or so it seemed. Mark decided to upgrade to an R32, but not just any ordinary R32.  This particular one is equipped with an HPA Turbo kit that lays down 380 awhp at 9lbs of boost with a whole lot more to go.  The R32 is assembled utilizing the bumpers, fenders, hood, hatch, and doors from Mark's old GTi. This time around, Mark was ready for some gloss in his life and replaced the flat-black with one of the most unique "is-it-tan-or-is-it-green-or-is-it-cream" colors we've ever seen.
This time around, he went for Rotiform TMBs, and in typical Mark P fashion, I don't think I've seen them clean once. That may sound like a criticism, but it's the furthest thing from it. I can recall the first time I saw his original GTi at Southern Worthersee; it was the first time I had seen someone take their car to a car show and not clean their wheels up. It was the car I had seen online, and there it was in front of me, as dirty as it could be. It's nice to see that sometimes, things don't change.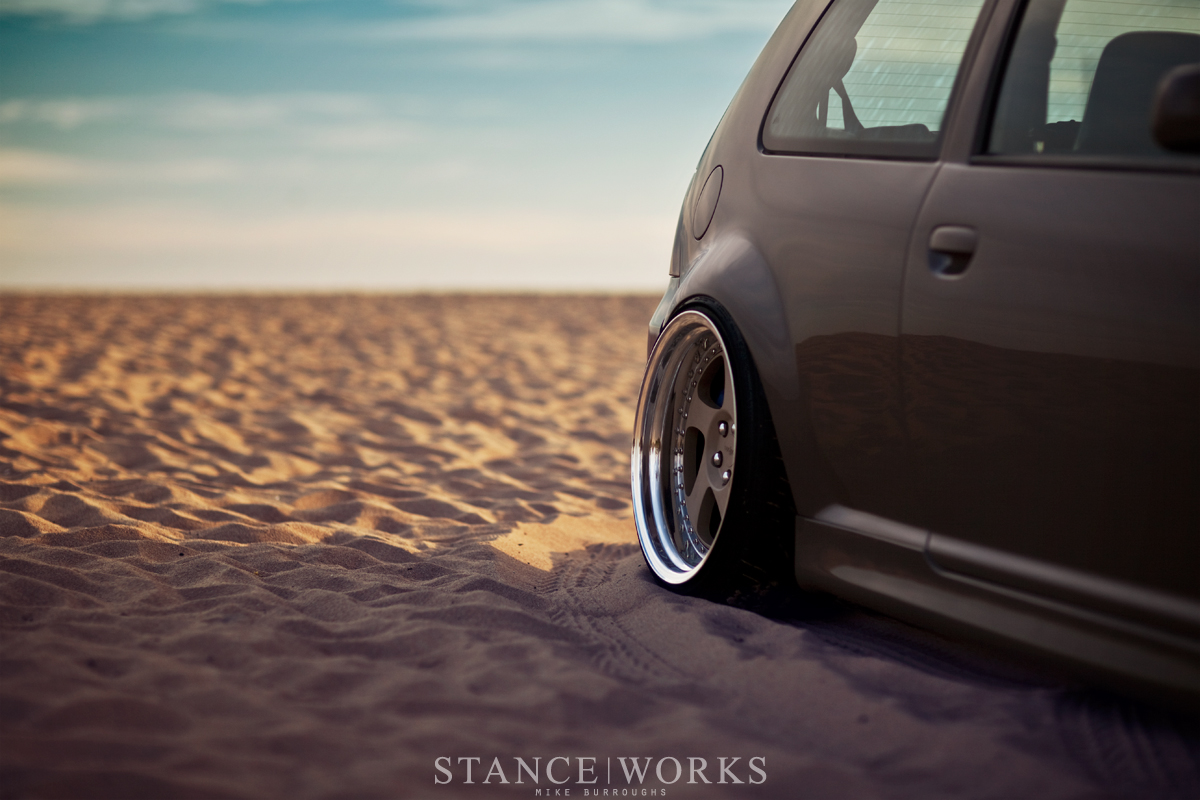 However, I think the first time I really got to know Mark was over a car-washing session in the middle of Texas, both of us at least 1000 miles from home. Now, Mark has re-located from Boca Raton, Florida to the superior beaches of California, and it seems as though we have found ourselves in the same position once again, washing cars just before my chance to finally photograph his.
As expected, Mark's car is only partially finished. Since taking these photos on Monday, the wheels have already been sold, and new ones ordered. He's got big plans for under the hood too, as apparently 400hp just isn't enough. He's also planning out a full cage.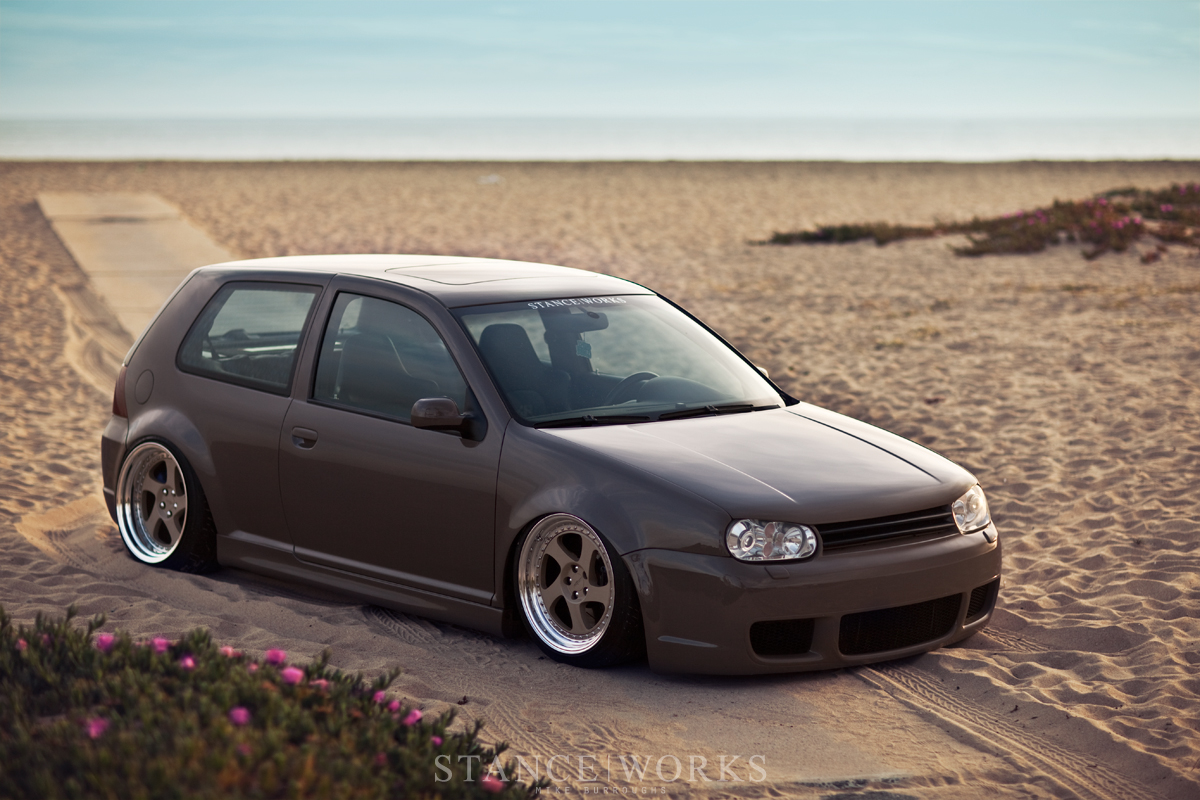 Past that? Who knows. It's only in Mark's nature to come up with quirky ideas and new ways to modify his car. He's certainly not one to catalogue-build and I know he won't settle for the obvious. Whatever is to come, we're excited to see it come to fruition. There's nothing better than supporting those who support us.