The E46 M3 enthusiast's community grows day to day as the cars are sold by their original owners and are picked up by guys like you and me. Navith Sokasaim is one of 'em, having picked up this '05 M3 just one year ago. Navith, however, unlike many others, has done a remarkable job in catching our attention in the most admirable way possible.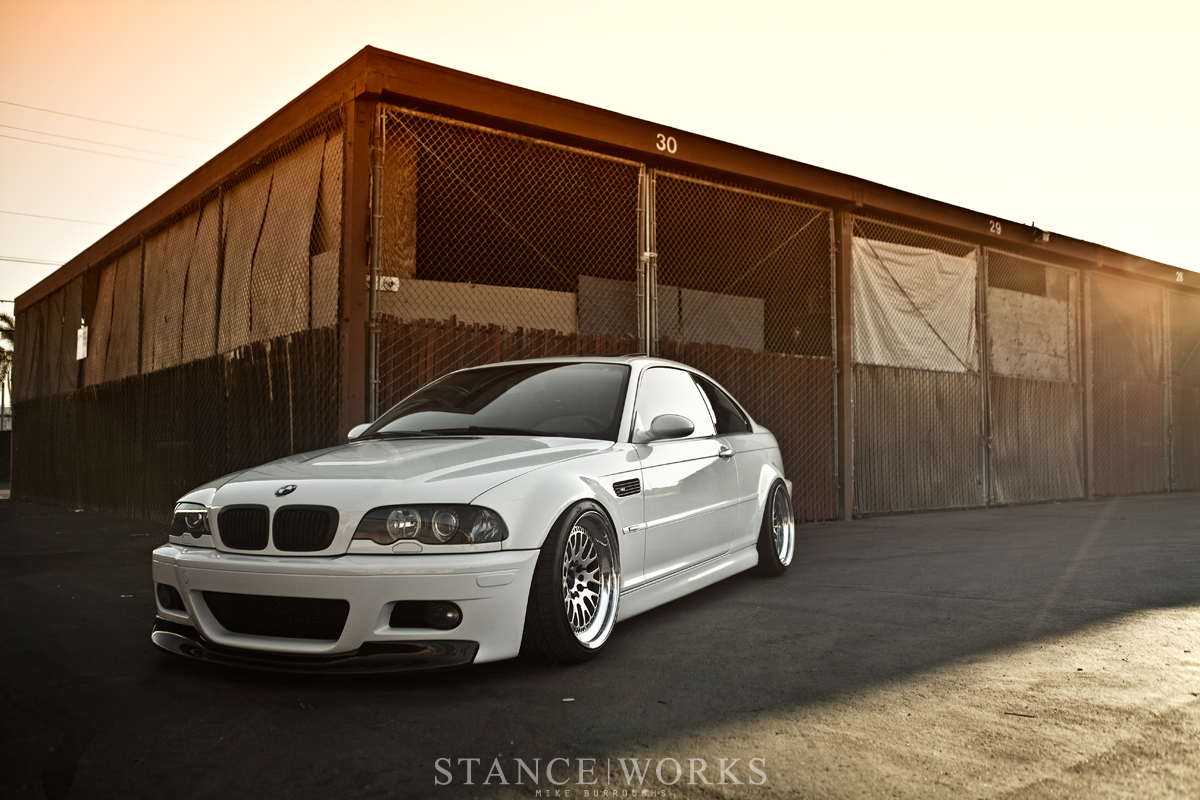 As we walked the asphalt-laden grounds of AutoCon back in December, we found that many show-goers put effort in to making their cars stand out from the pack. After all, that is part of what showing cars is about. But often times in the midst of bright colors and matte finishes, the best way to stand out is by keeping it as simple yet elegant as possible. Nestled in the middle of the show were 3 (yes, three!) E46 M3s parked together. Each sat on CCW Classics, each pushed the ideals of subtlety, and best of all, the three cars tickled our fancy as BMW enthusiasts at a mostly import show.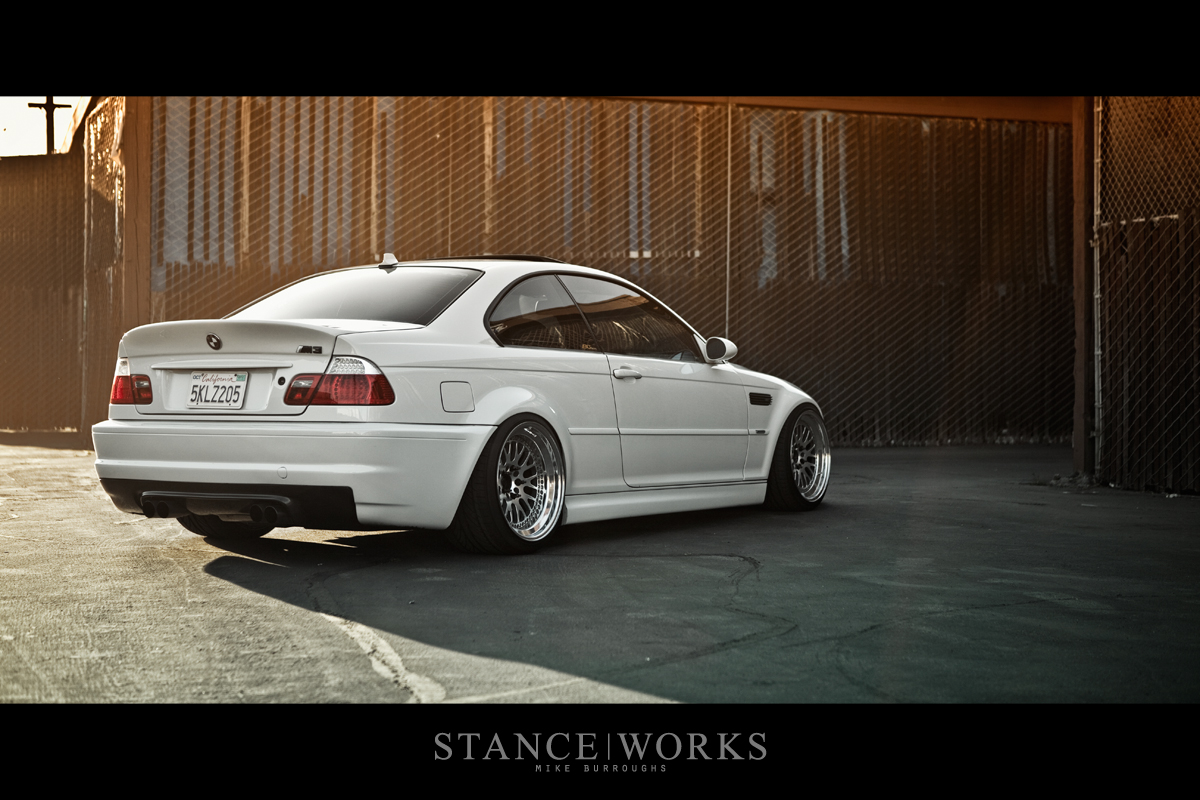 Navith's car, however, did it's due part in standing out just a little bit more. The fitment of the silver-over-polish 18×10 and 18x12s alone was enough to warrant showing the car to the world. The classic finish of the wheels compliments the inarguably historic BMW Alpine White and the exterior tidbits here and there on the car perfectly. And there's a reason it all works…
As it has been attributed to Leonardo Di Vinci: "Simplicity is the ultimate sophistication."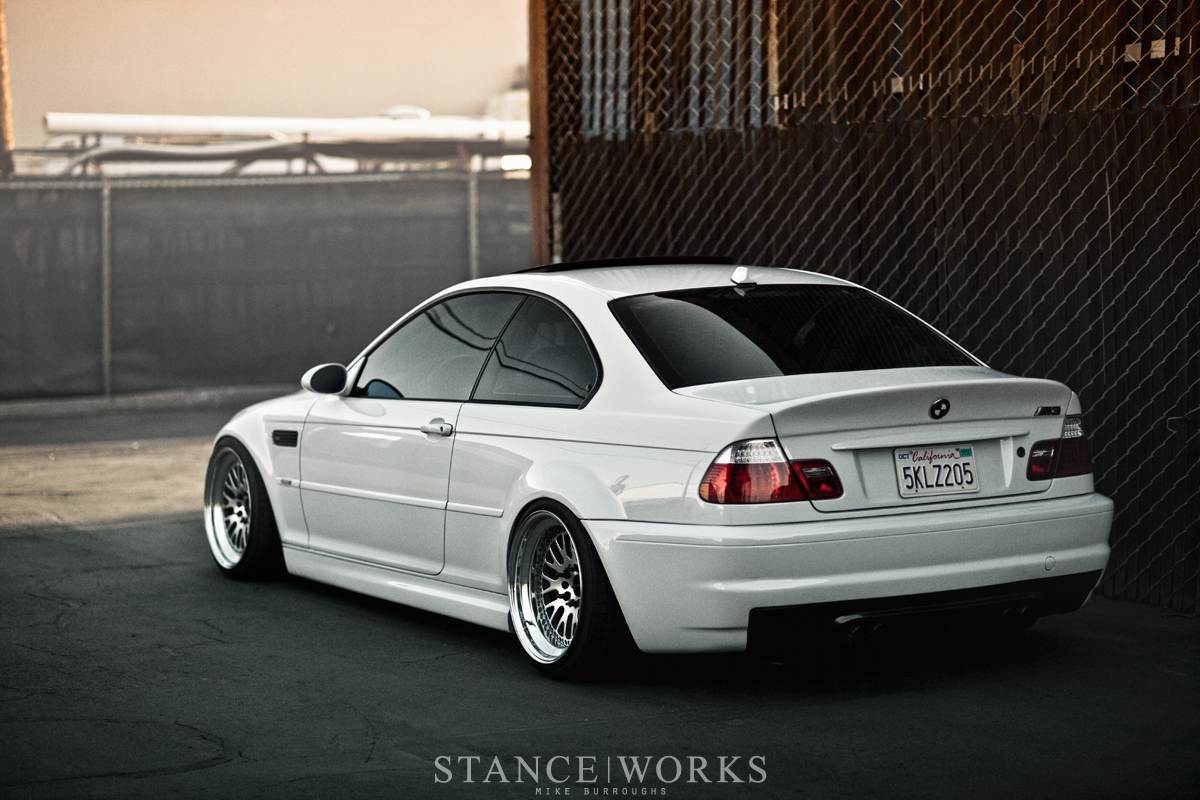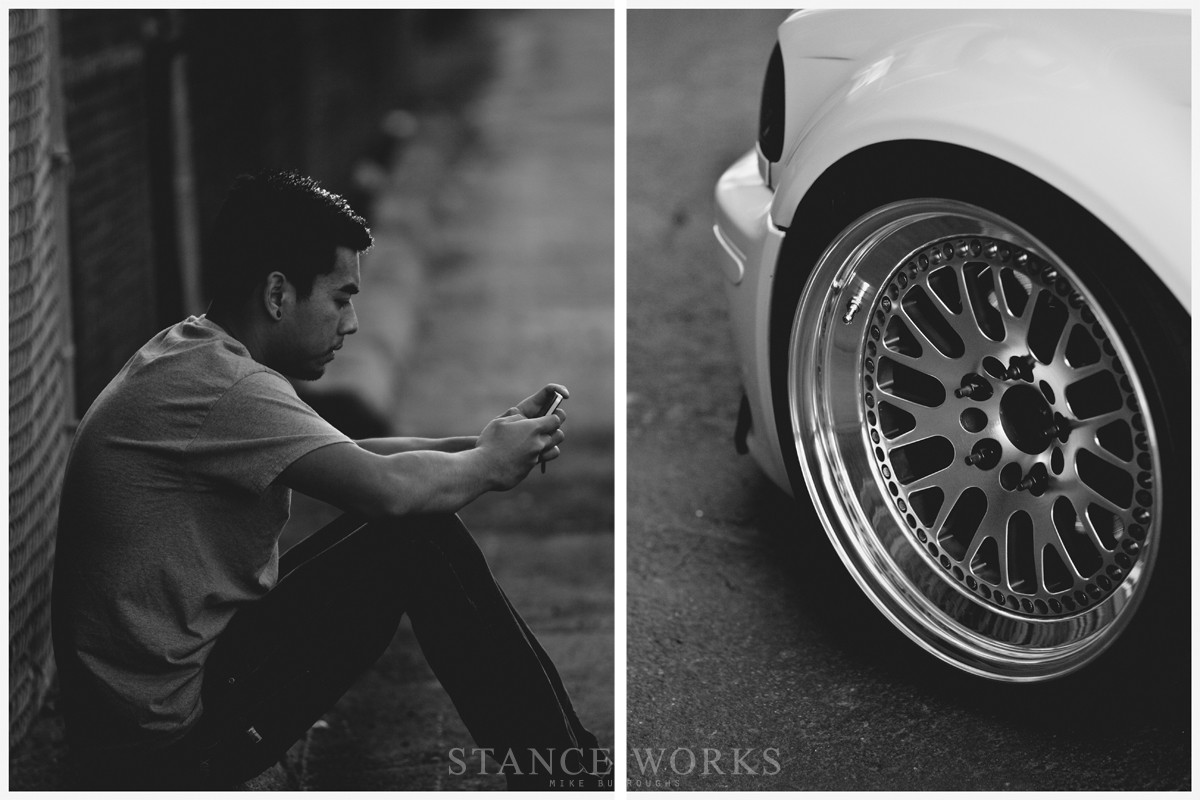 Navith is not new to the BMW scene however. While his E46 has been seductively circulating the depths of the internet, teasing us for the opportunity to shoot it, it's not the first car he's put together. He's been around for years now, watching the scene grow and evolve as it has, and continues to support the community by participating in the assortment of forums he's registered on. For Andrew, Ben, and I, as newcomers to California, it's always a joy to put names to faces as we meet the people and the cars that make up the local community we're becoming a part of.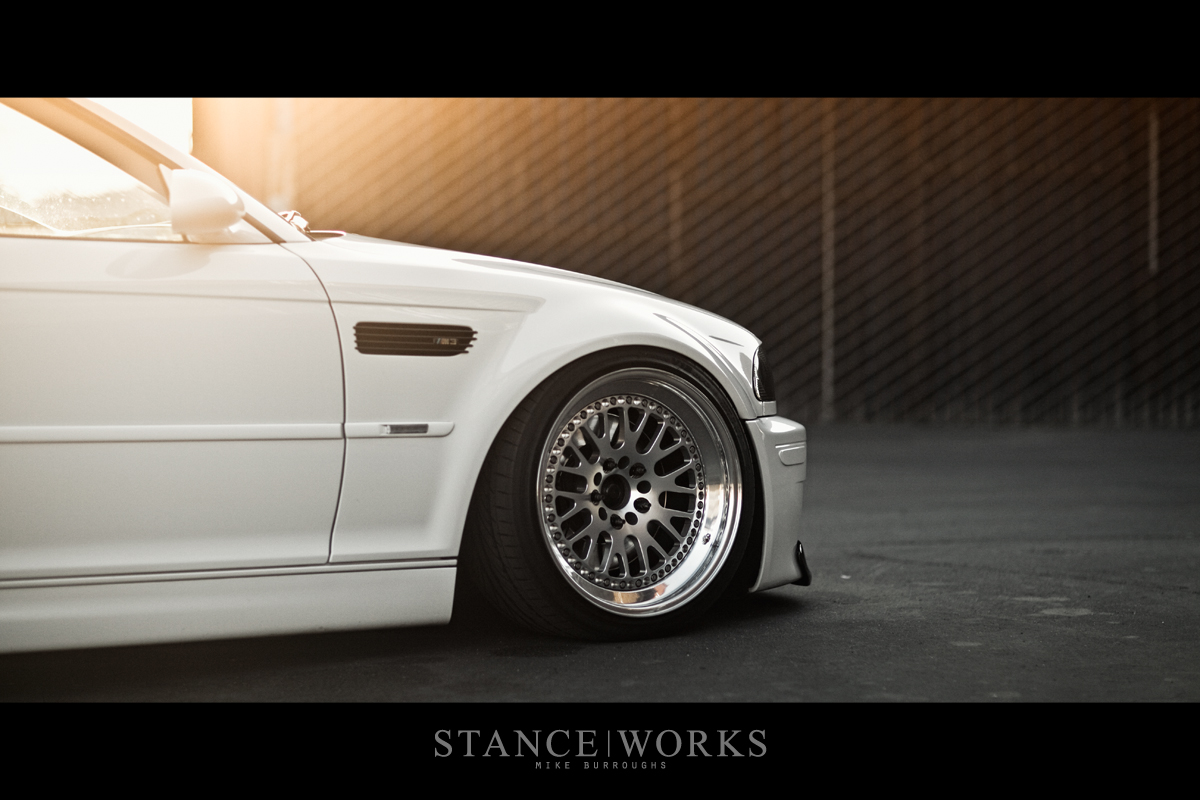 Here's to Navith and his standard-setting M3. As for what's next, well, rumor has it that the wheels might be for sale, and someone may have mentioned they're itching for some serious horsepower.