There's a bit of a blessing and a curse when it comes to the Nissan S-chassis. Admittedly, I've never owned one; however, it's hard not to form some sort of opinion, given just how popular the chassis is. That's the blessing: an absolutely immense following, aftermarket, knowledge base, and community surrounding a relatively inexpensive rear-wheel-drive driver-centric platform, and one that looks good, no less. The curse, though, stems from the same roots. All of the above contribute to absolute pandemonium around the cars, driving prices up and making clean examples surprisingly scarce, despite Nissan having built some 2,000,000 of them between the S13 and S14 chassis. It's where the blessing and the curse meet, though, that make cars like Sean Simpson's 1998 Nissan S14 worthy of recognition.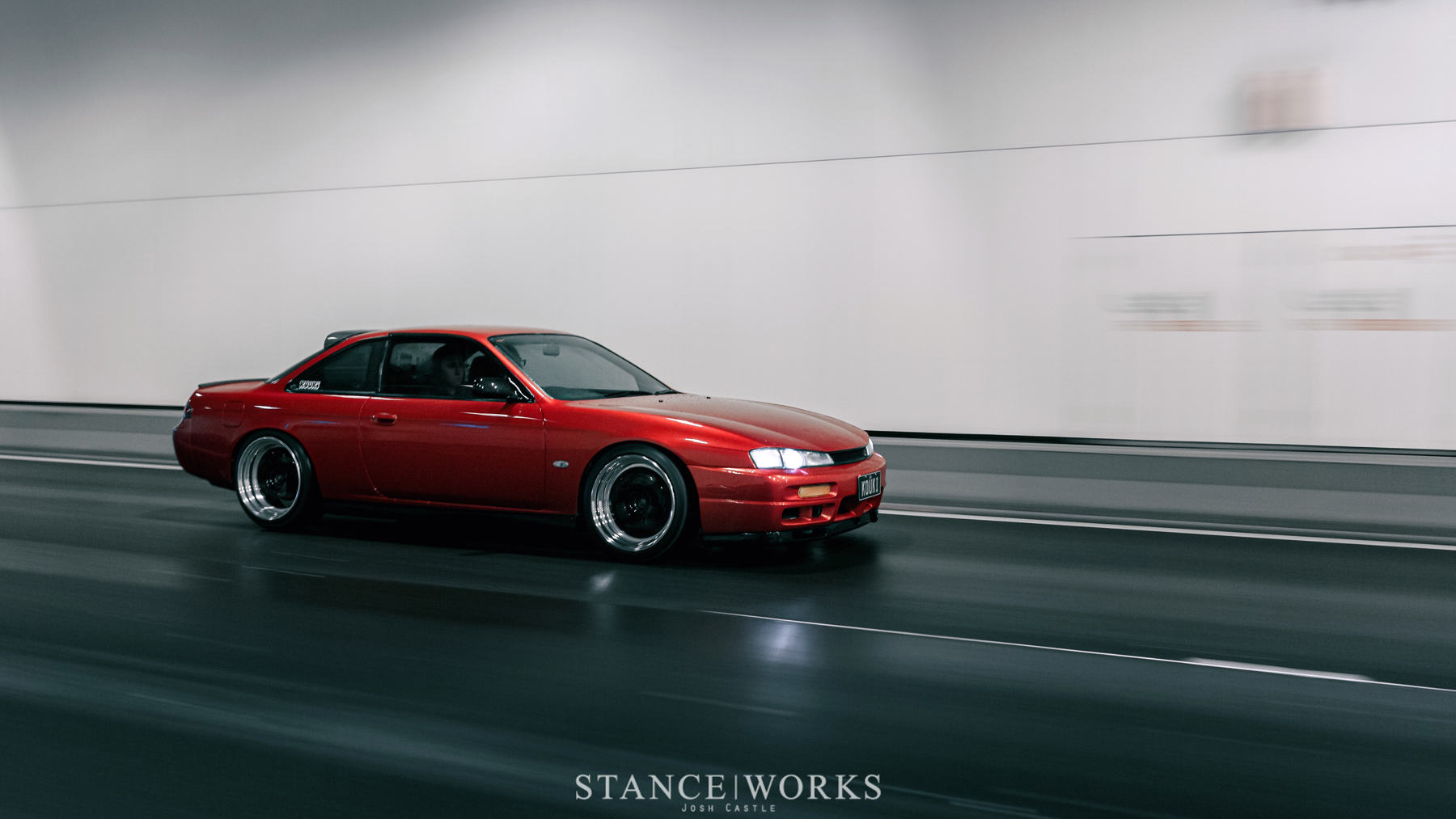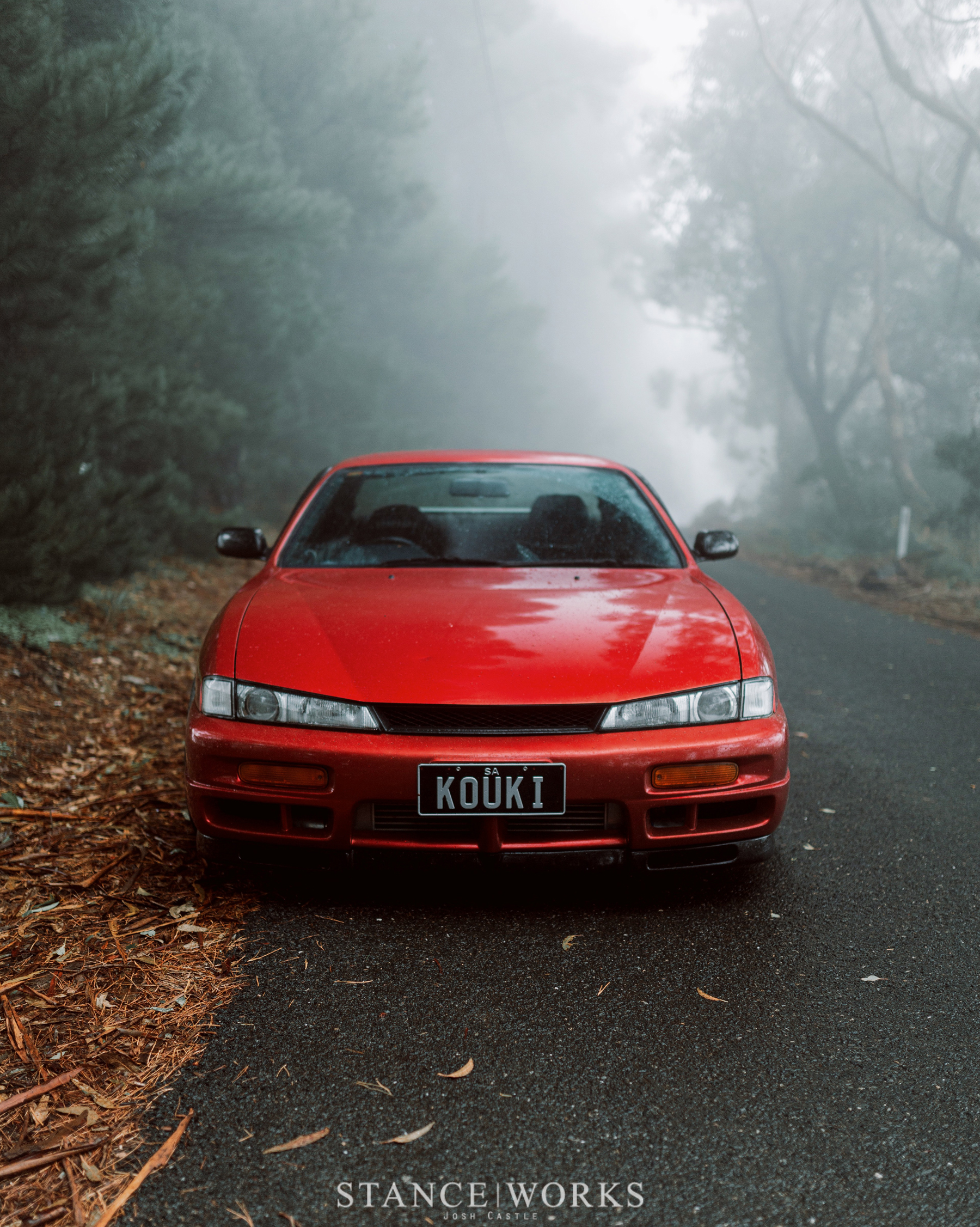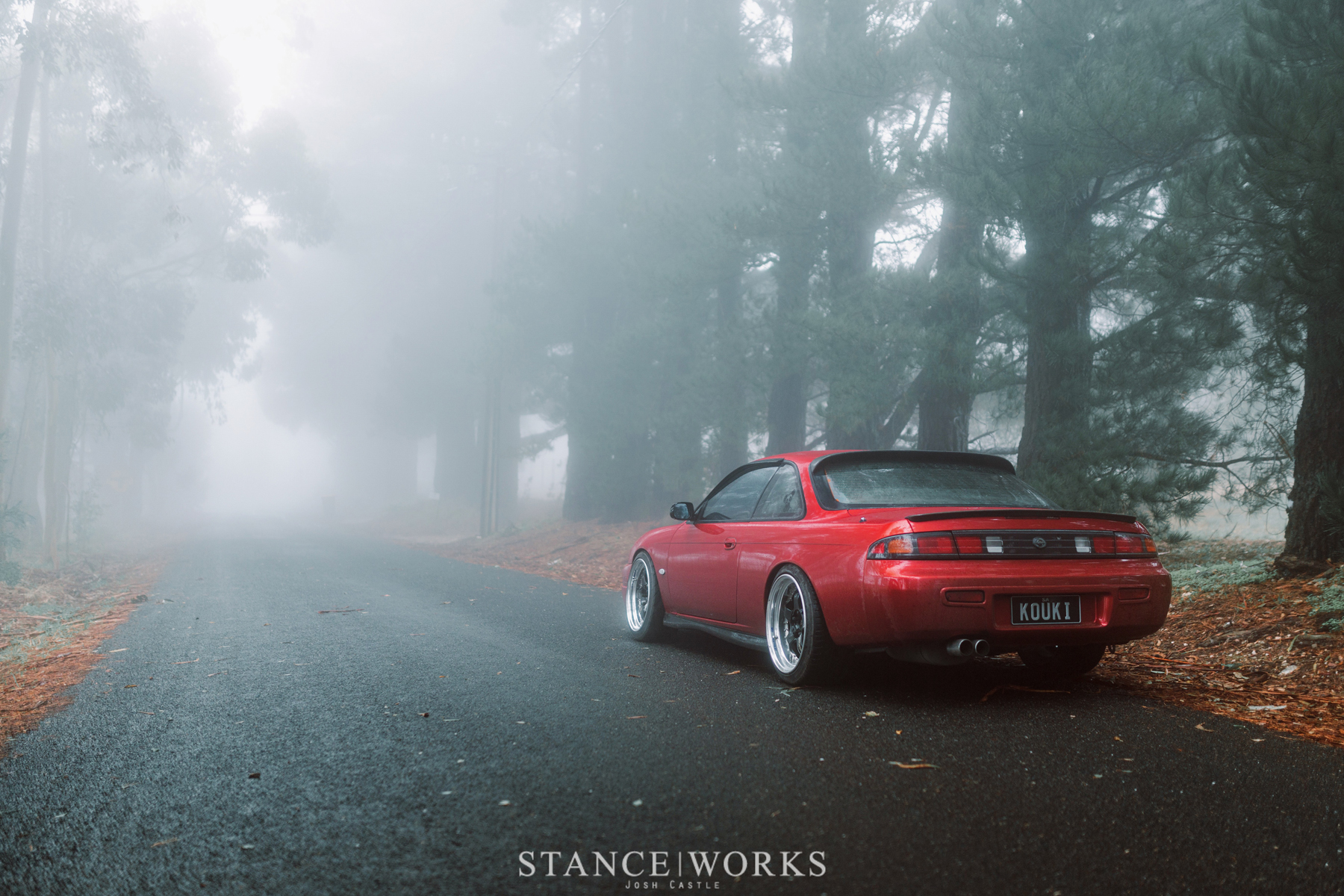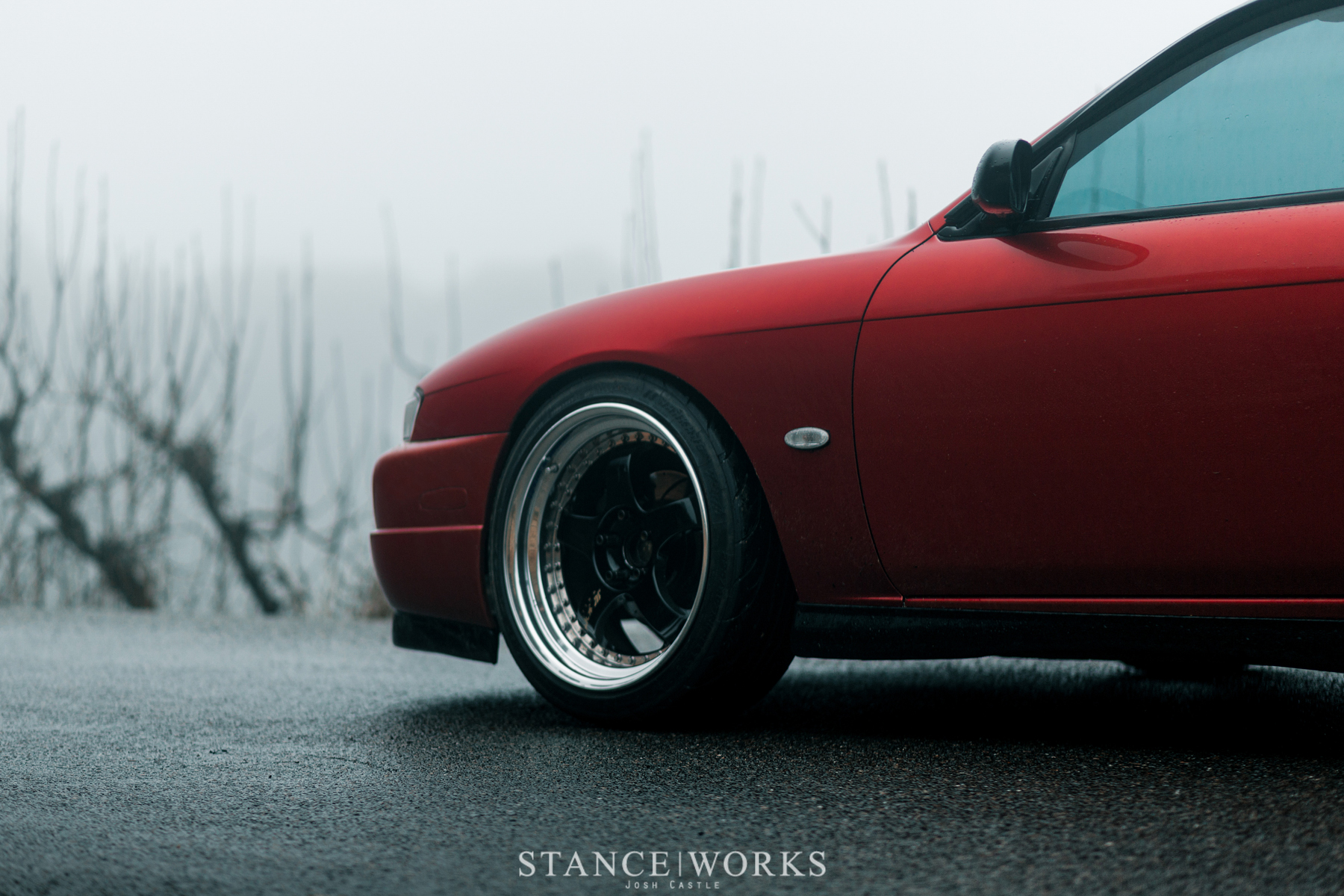 Against all odds, Sean's story begins with a stock S14, a rare gem in the world of S-chassis cars. In 2012, he was lucky enough to find an untouched example, although the faded factory red paint and the tired SR20 under the hood were indicative of the car's overall condition.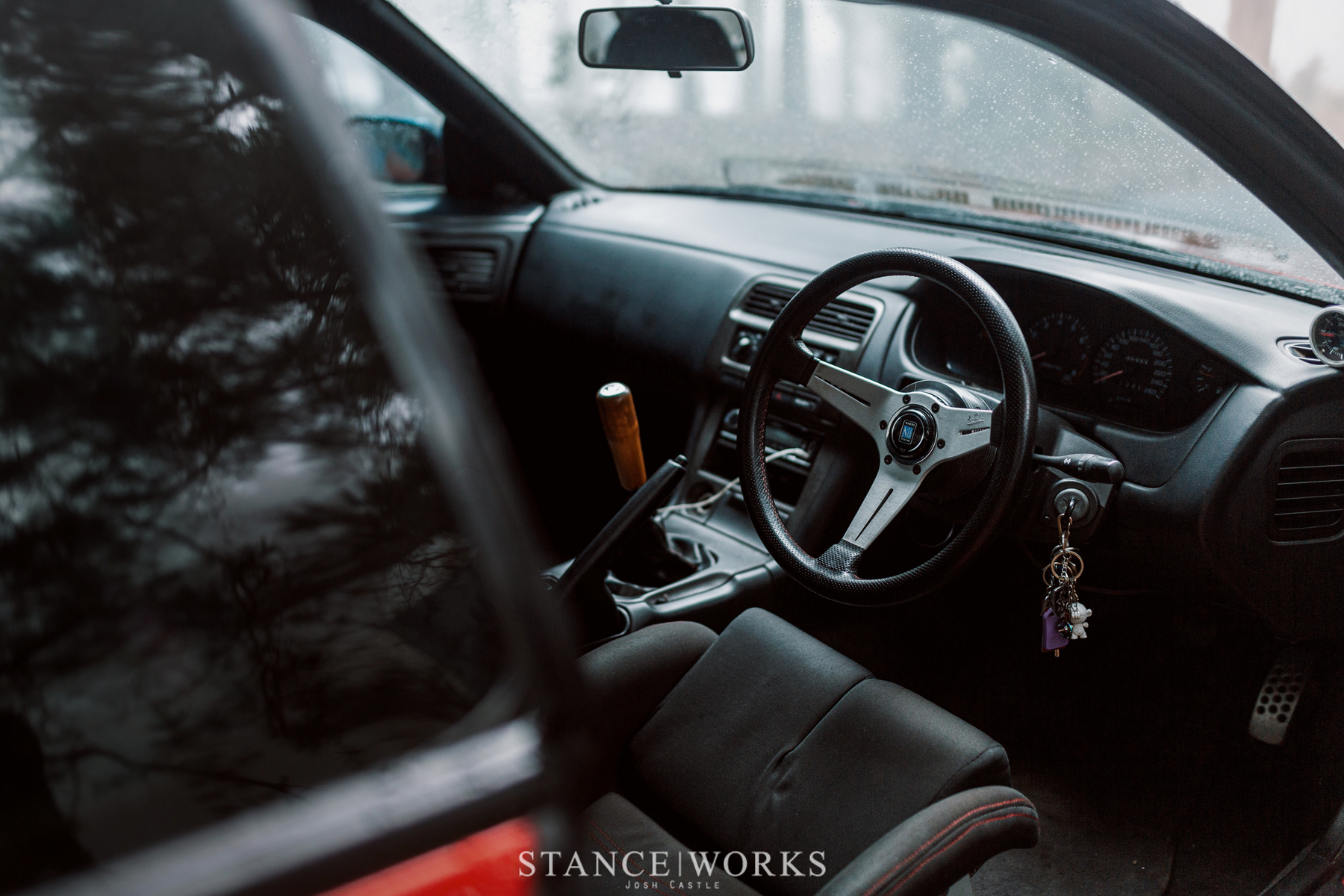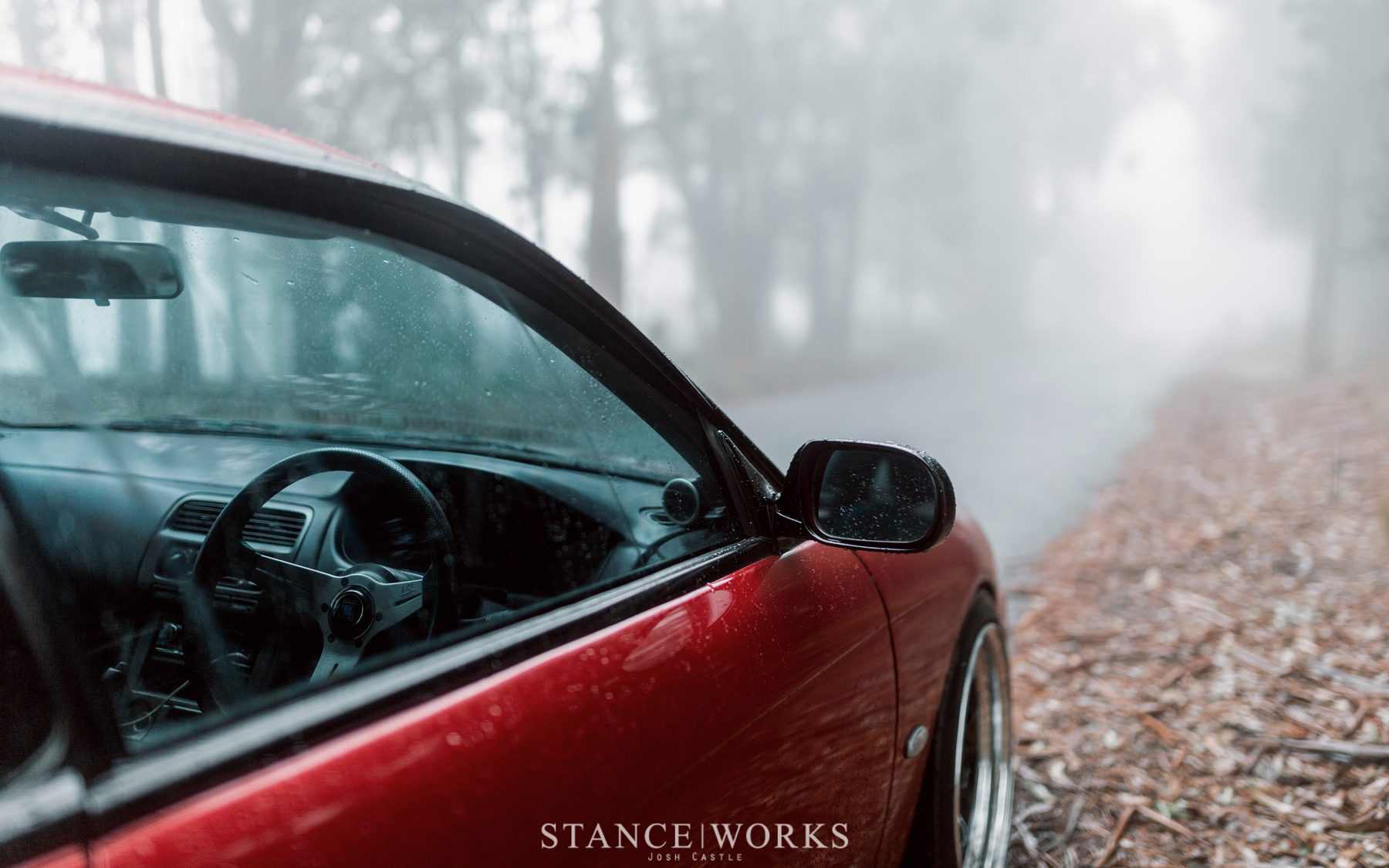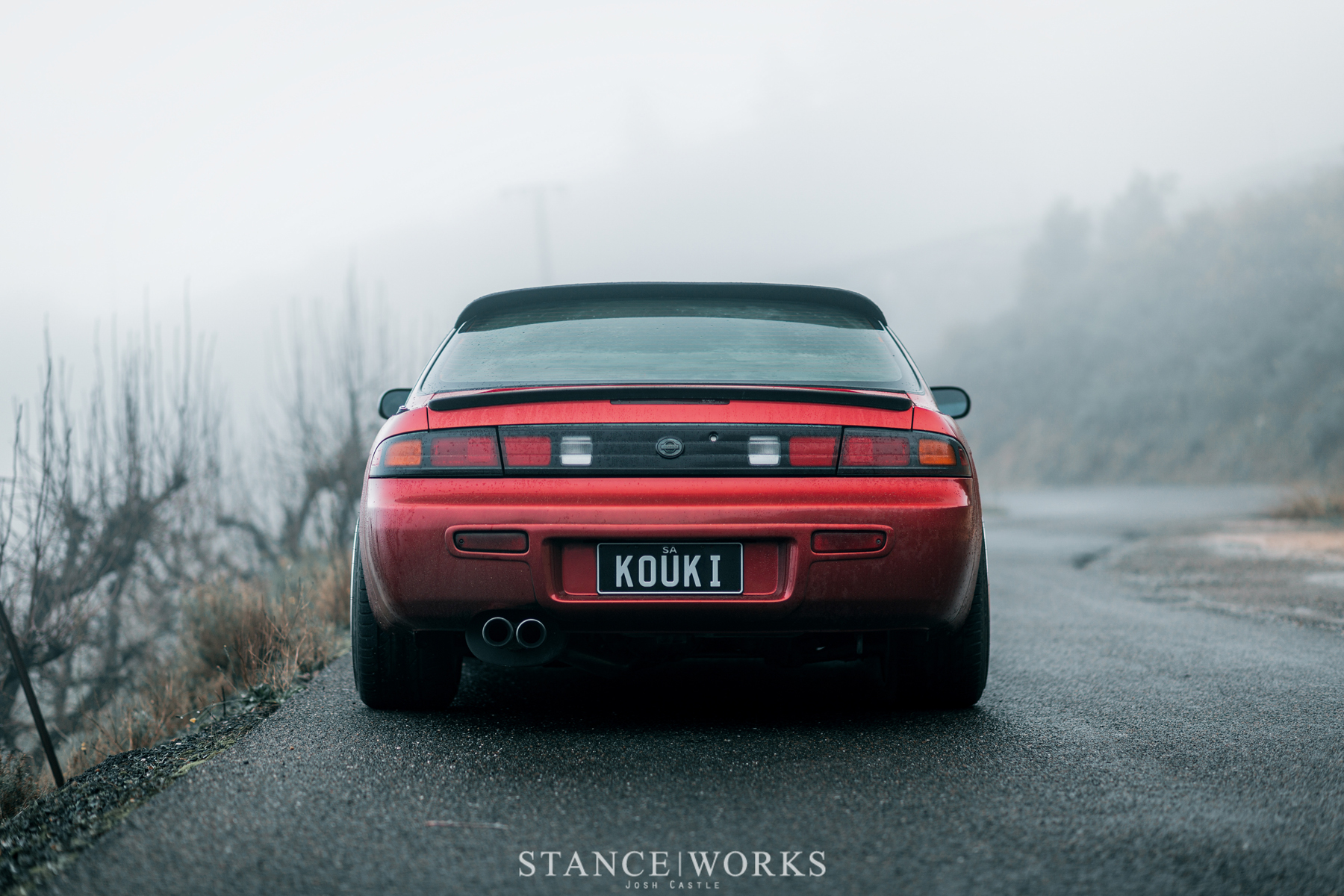 The car saw daily driving duty for a number of years, during which time Sean made steps towards improving the car's suspension and handling dynamics. Parts came and went, eventually combination of parts that suits his needs perfectly. Cusco caster, toe, and traction arms as well as GKTech camber arms are all centered around a set of BC BR Coilovers. Whiteline sways, new subframe bushings, and strut braces both front and rear flesh things out, making for a car with enormous adjustability and a rigidity improvement over stock.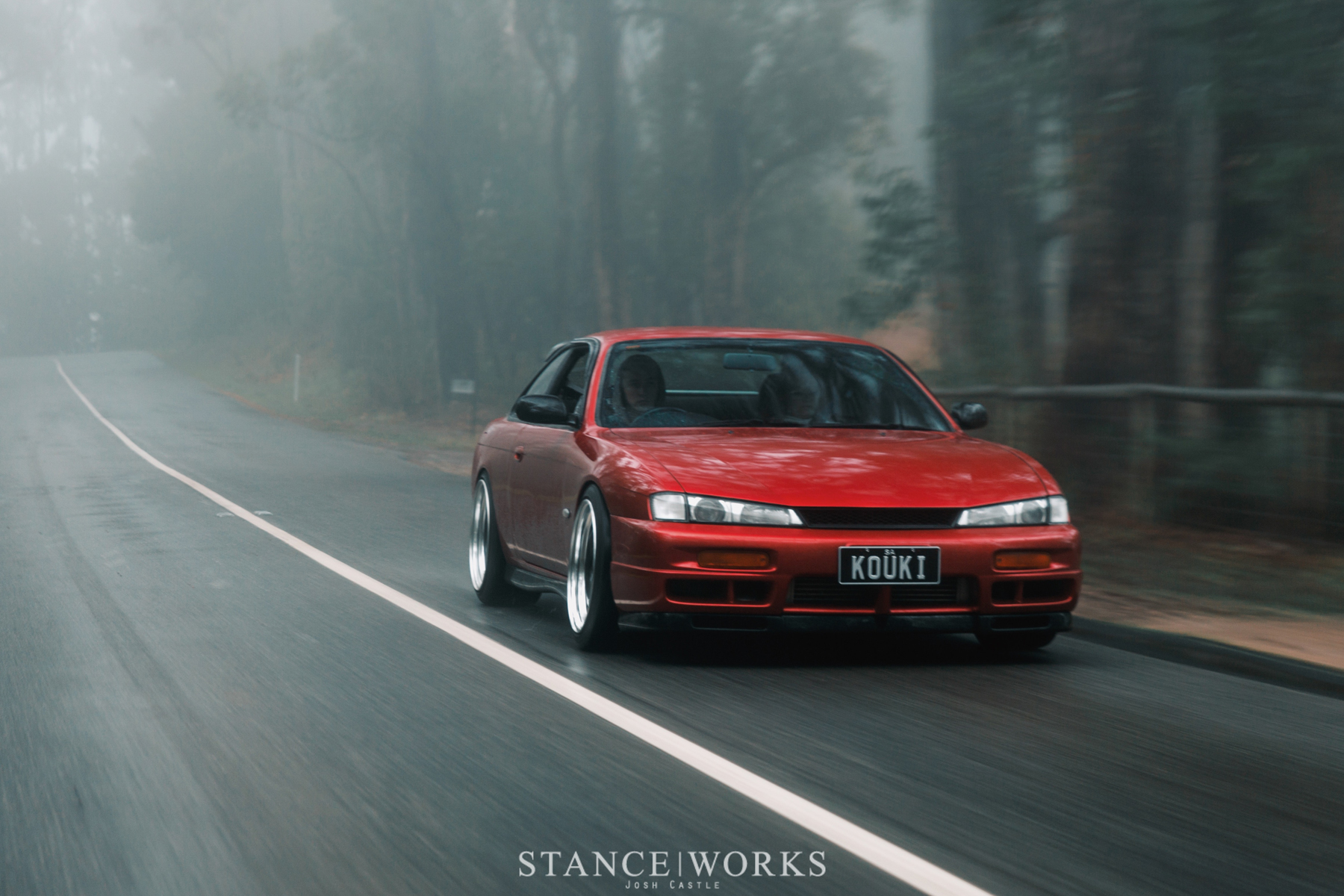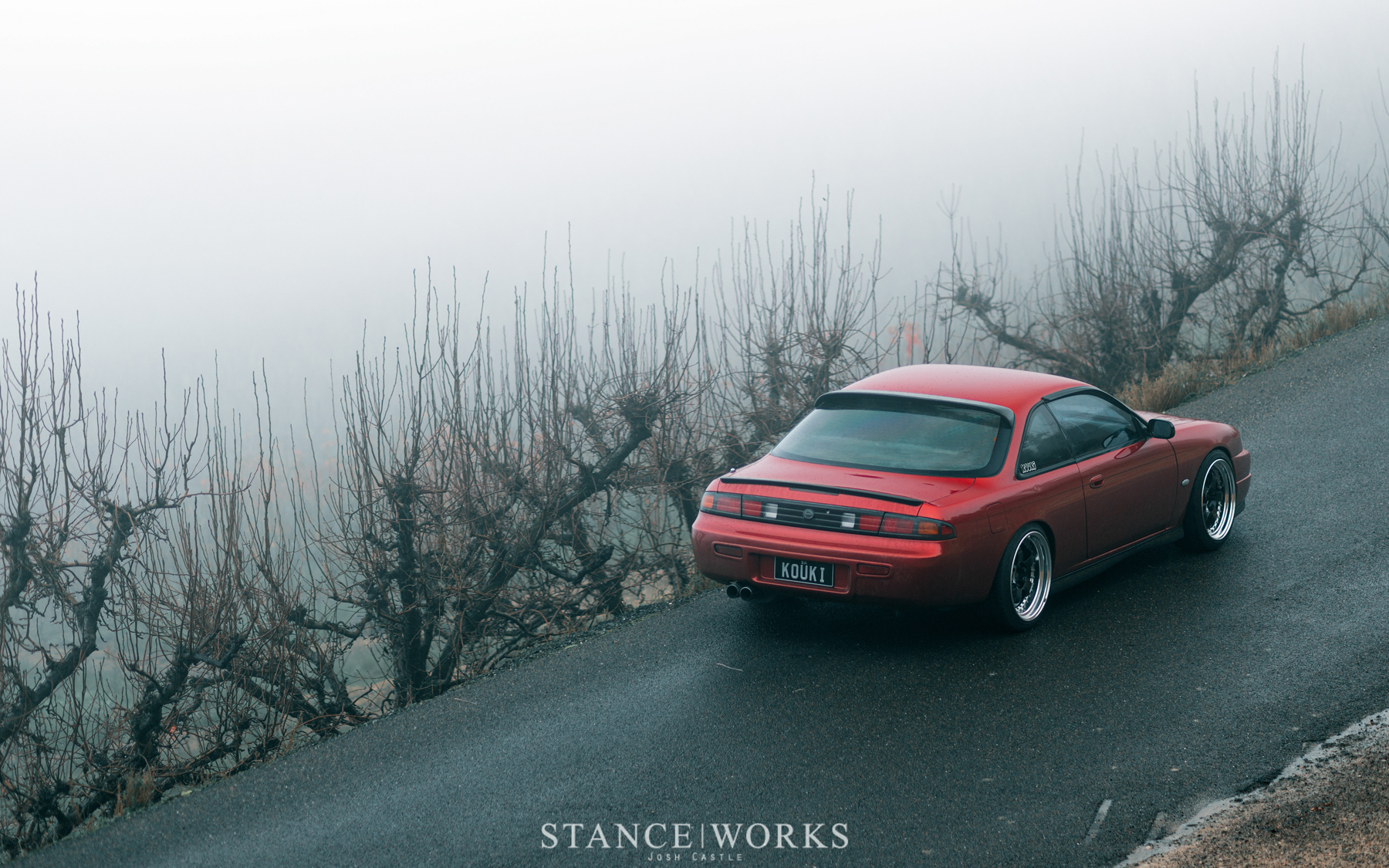 Eventually, Sean decided to put the car on a dyno, in the interest of seeing what the old SR20DET was making. With only 140kilowatts, as they go by in Australia, (that's 188 horsepower) at 14 PSI of boost, Sean knew something was off. A compression test revealed low numbers across the board, and it was then that Sean knew what needed to be done.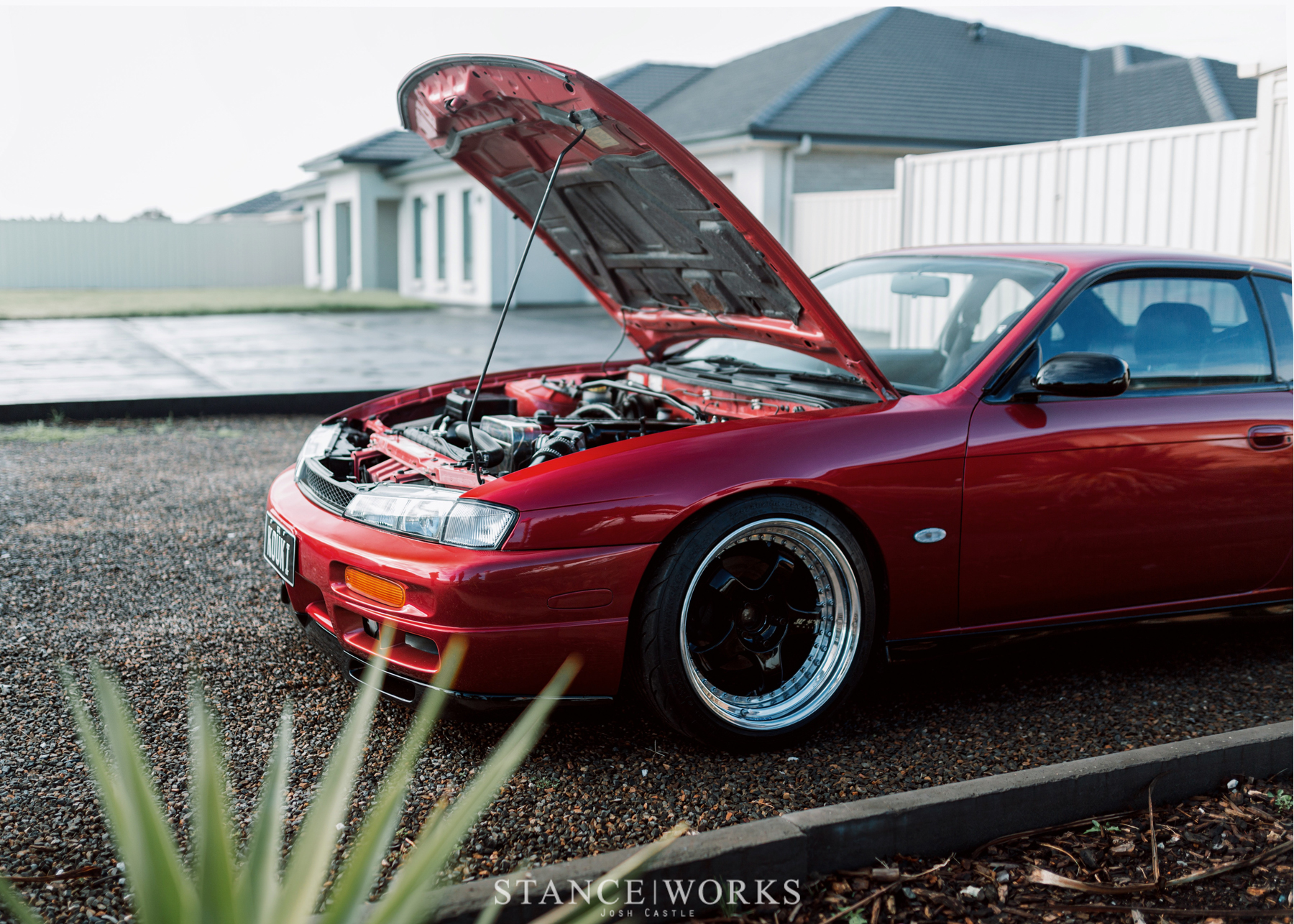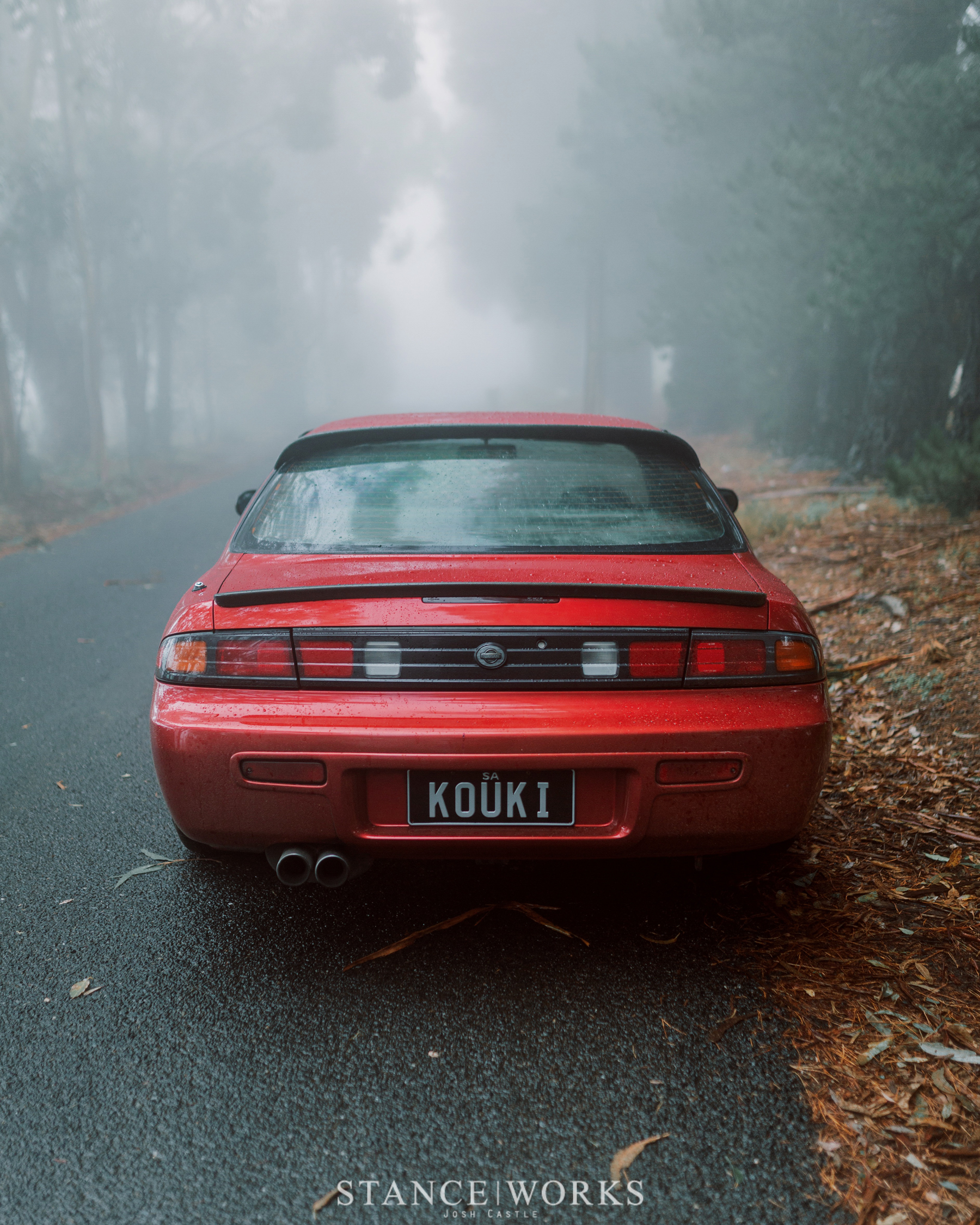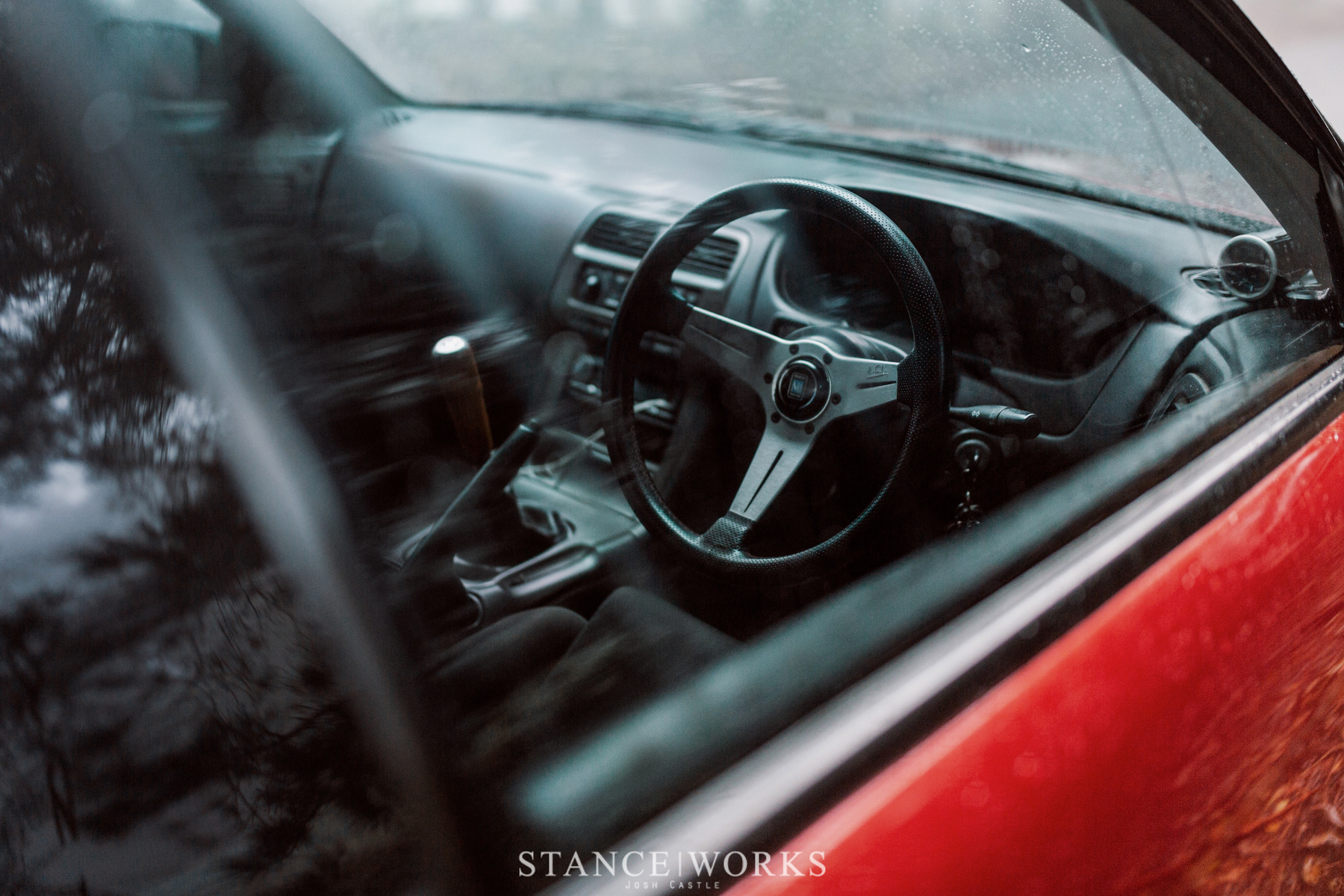 The SR20 was pulled, and in its place waits a 1JT-GTE, chomping at the bit. Sourced from a Cressida donor car he bought for cheap, Sean swapped the engine and quickly put the car back on the road. For another two years, the car continued daily driving duty, during which Sean cycled through wheels, eventually deciding upon the 18×9 and 18×10 Work Meister S1s that are currently fitted.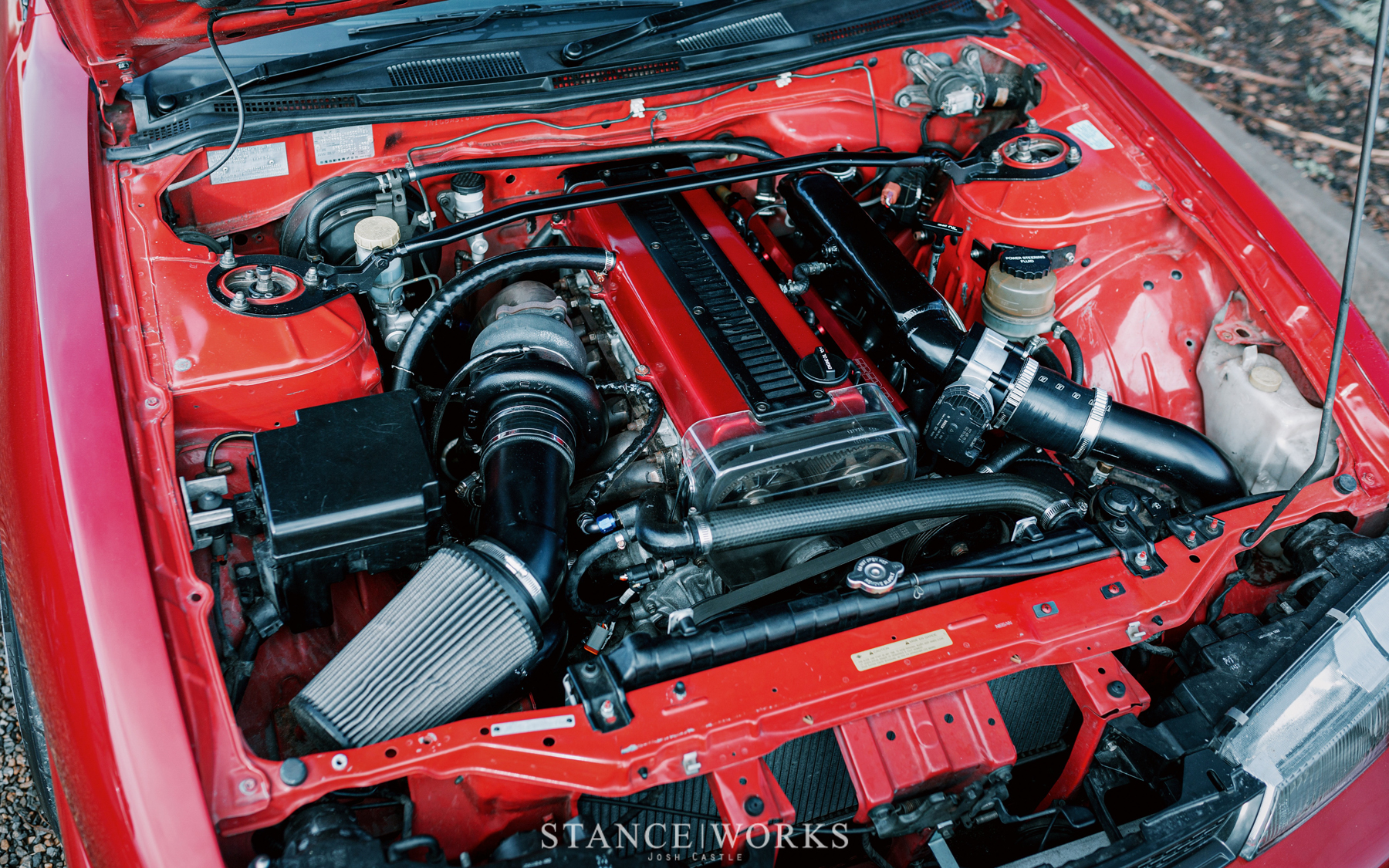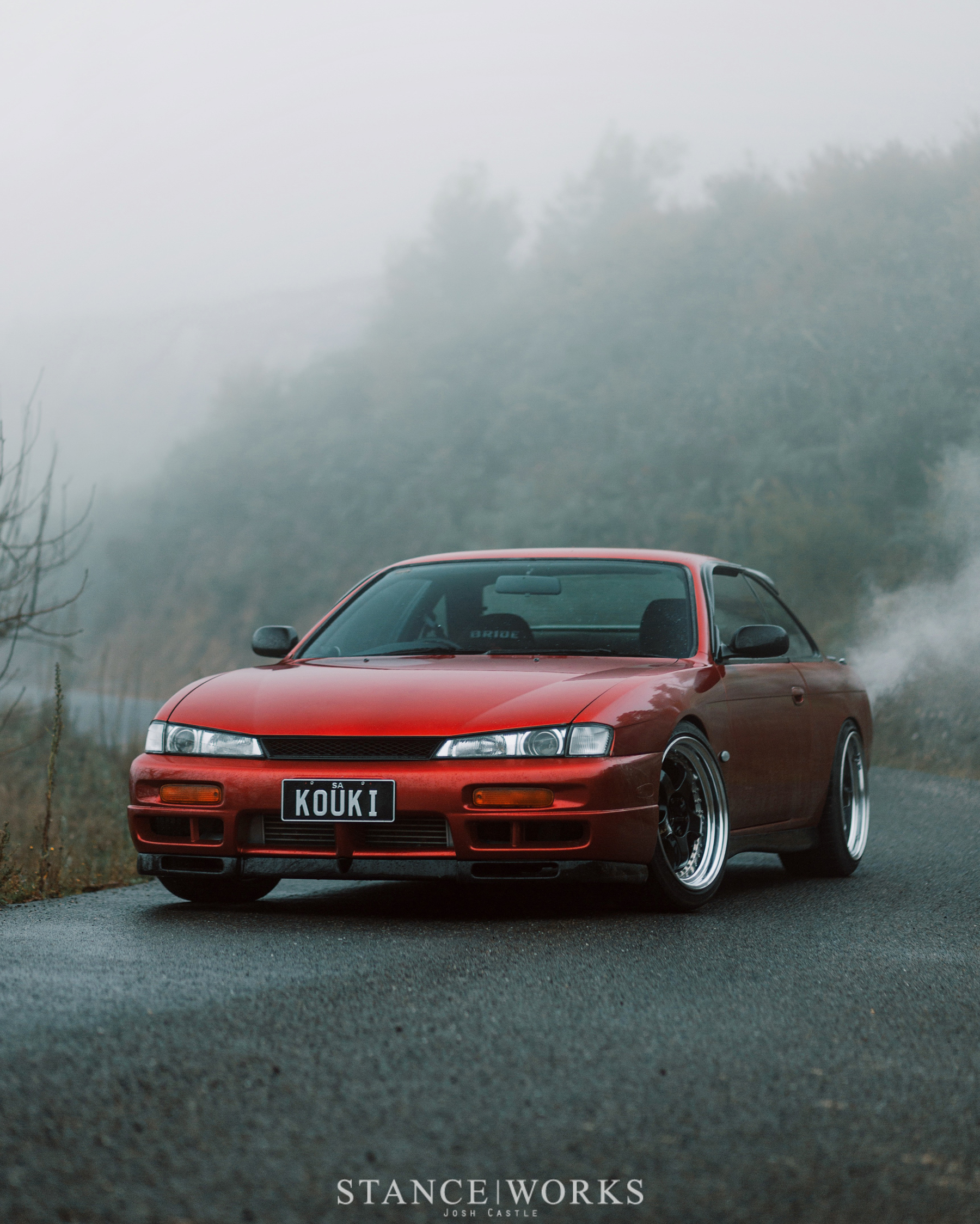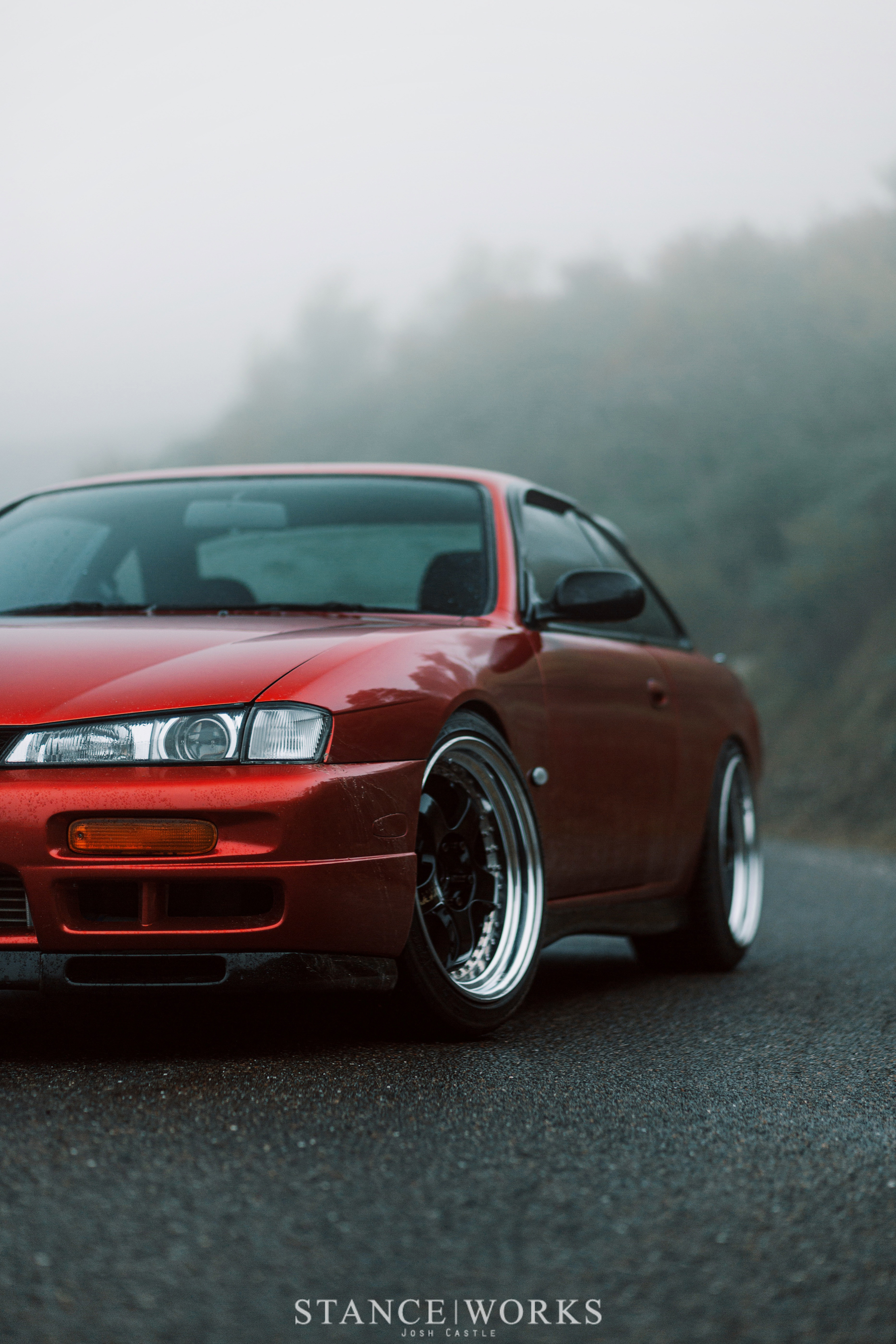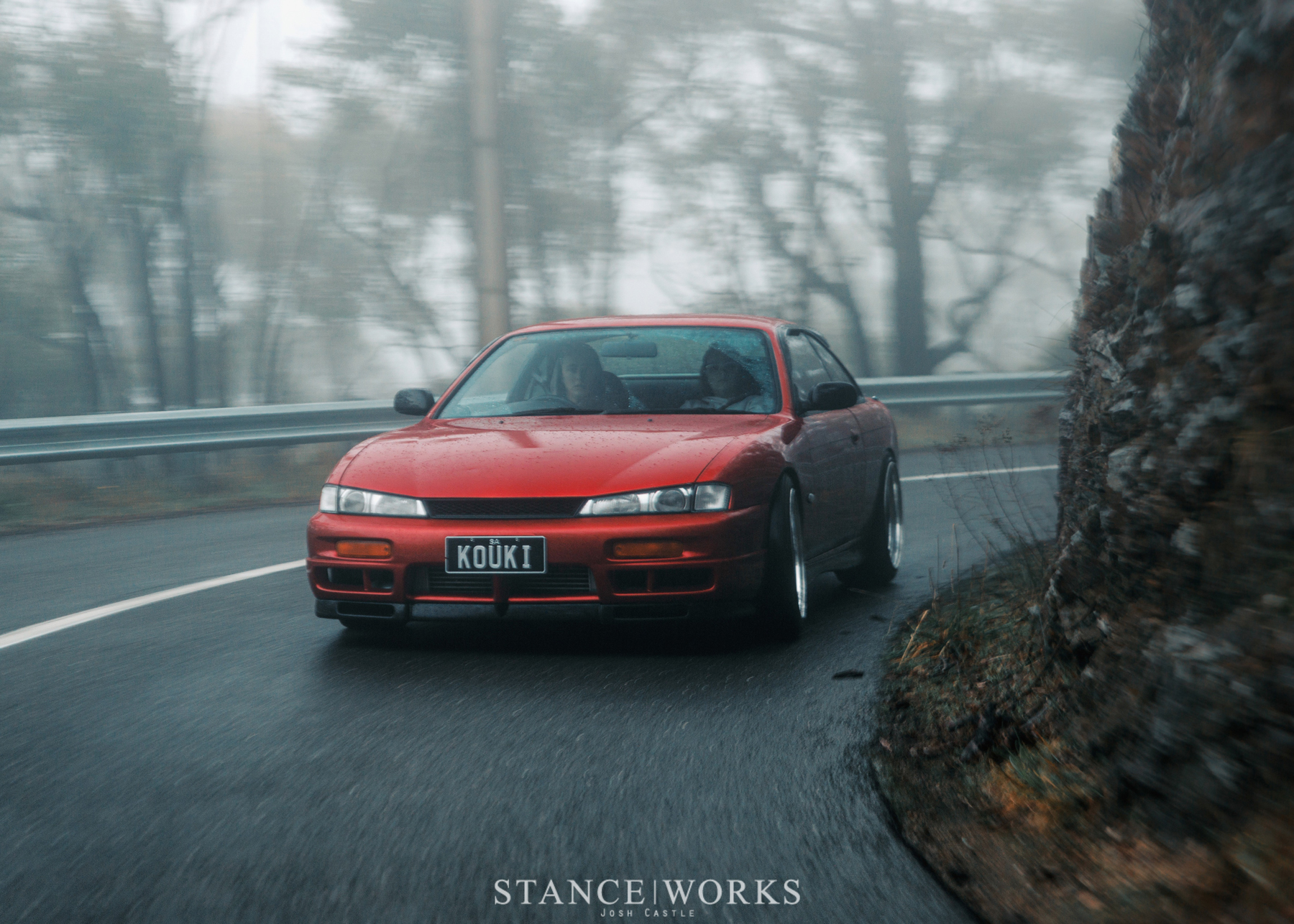 As far as power goes, though, some is never enough. Sean sought improvement in the form of a Garrett GT3540.63 turbo upgrade, paired with a high-mount manifold, and a Turbosmart 45mm external waste gate. On the intake side, Sean is utilizing a Blitz FMIC, a Bosch throttle body, and a modified factory intake plenum mated to custom piping. For fuel, a Bosch 540 fuel pump sends E85 through custom braided lines, a Turbosmart FPR, through BPP fuel rails, and out of Bosch 1250cc injectors. A Link ECU makes everything work in unison, and now, a rather enjoyable 403 rear-wheel horsepower is pumped out through a Button clutch and an RB26-sourced gearbox.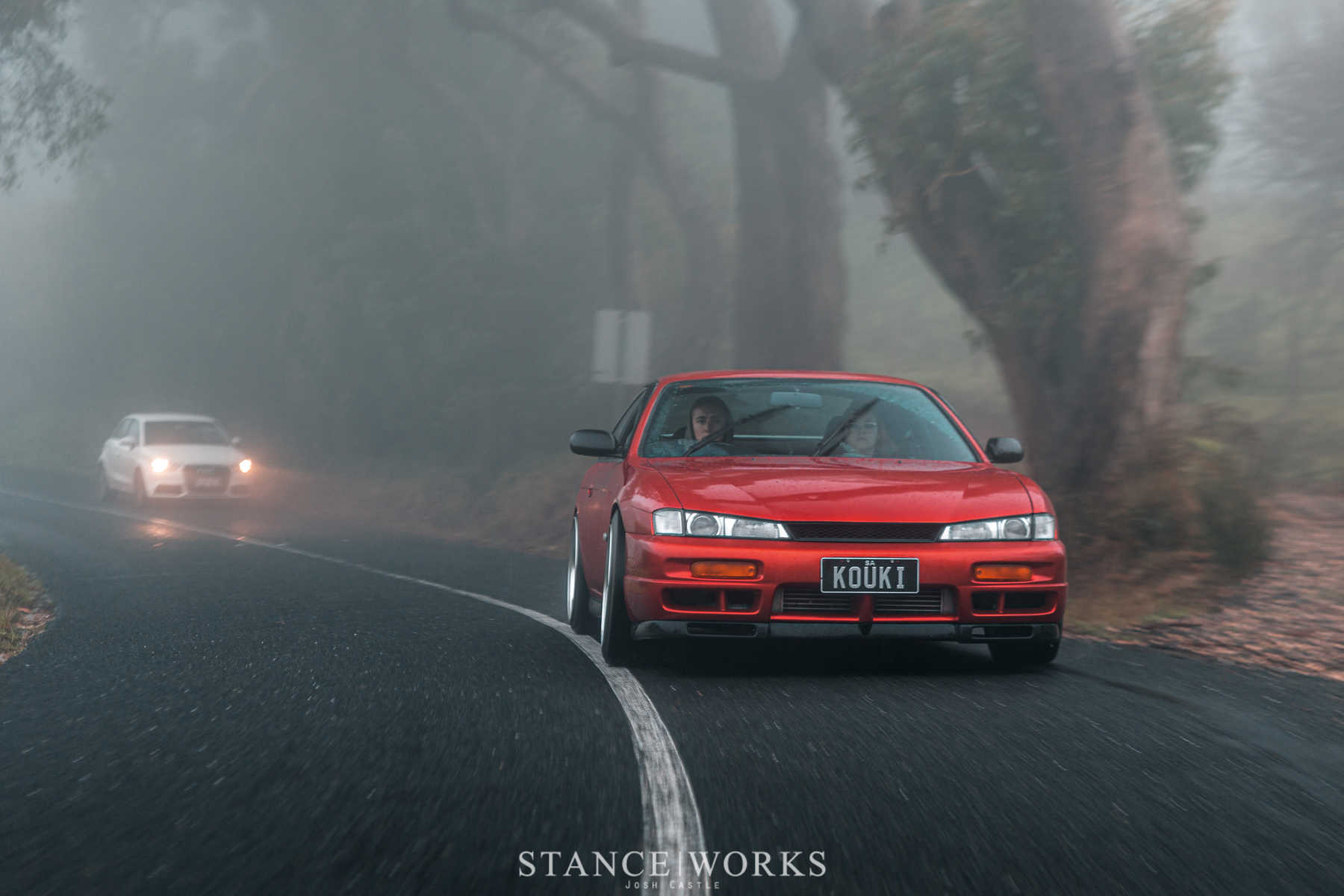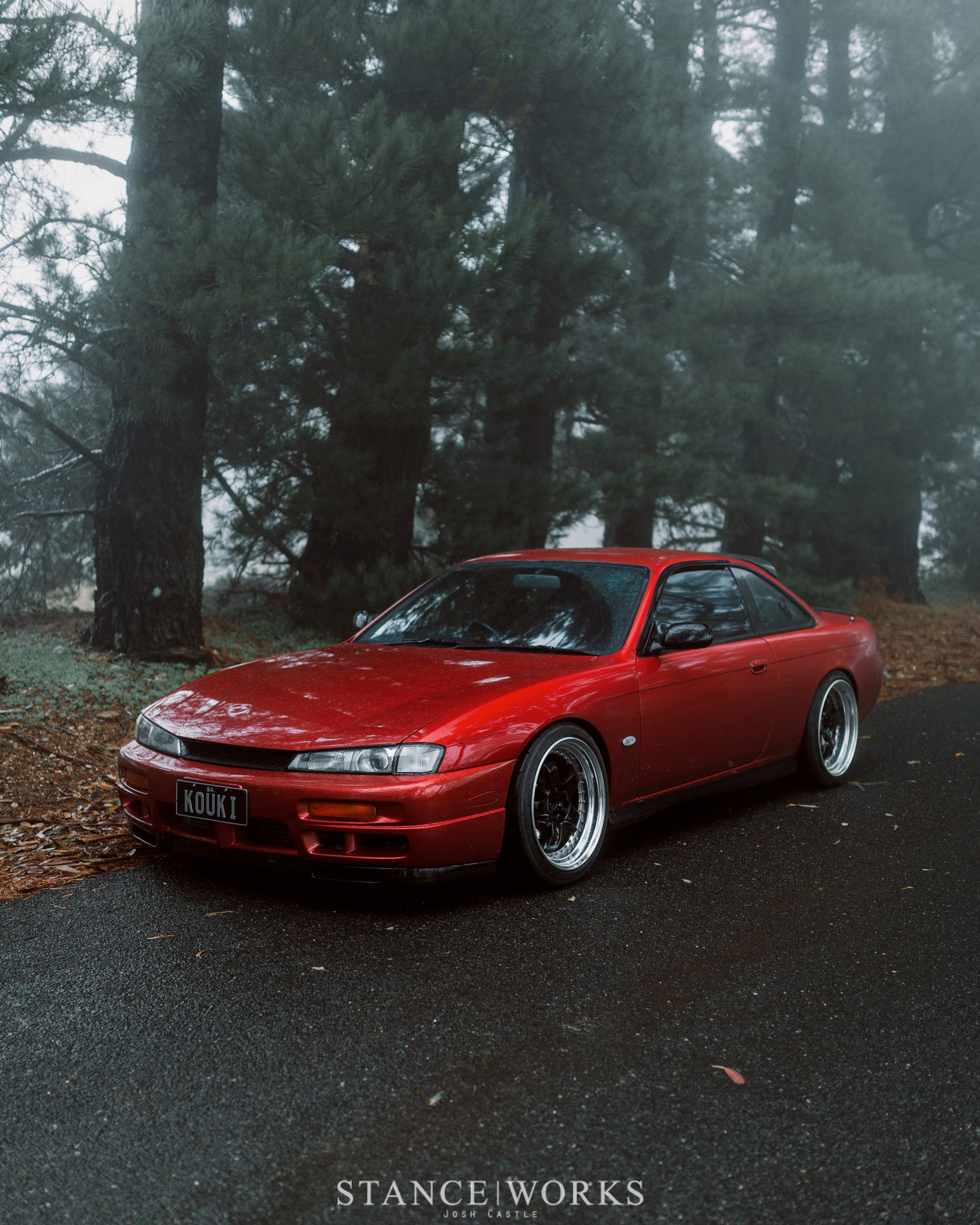 That, of course, brings us to the car's exterior, which has been completely refinished in a coat of Mazda's "Soul Red," which is draped over a set of factory luxury-package side skirts and a front lip. A pair of carbon Origin lip spoilers for the roof and the boot lid add some contrast to the metallic red, while clear side indicators and a JDM front grille add subtle nuances to the car's looks. Of course, the Work Meisters stand as a focal point.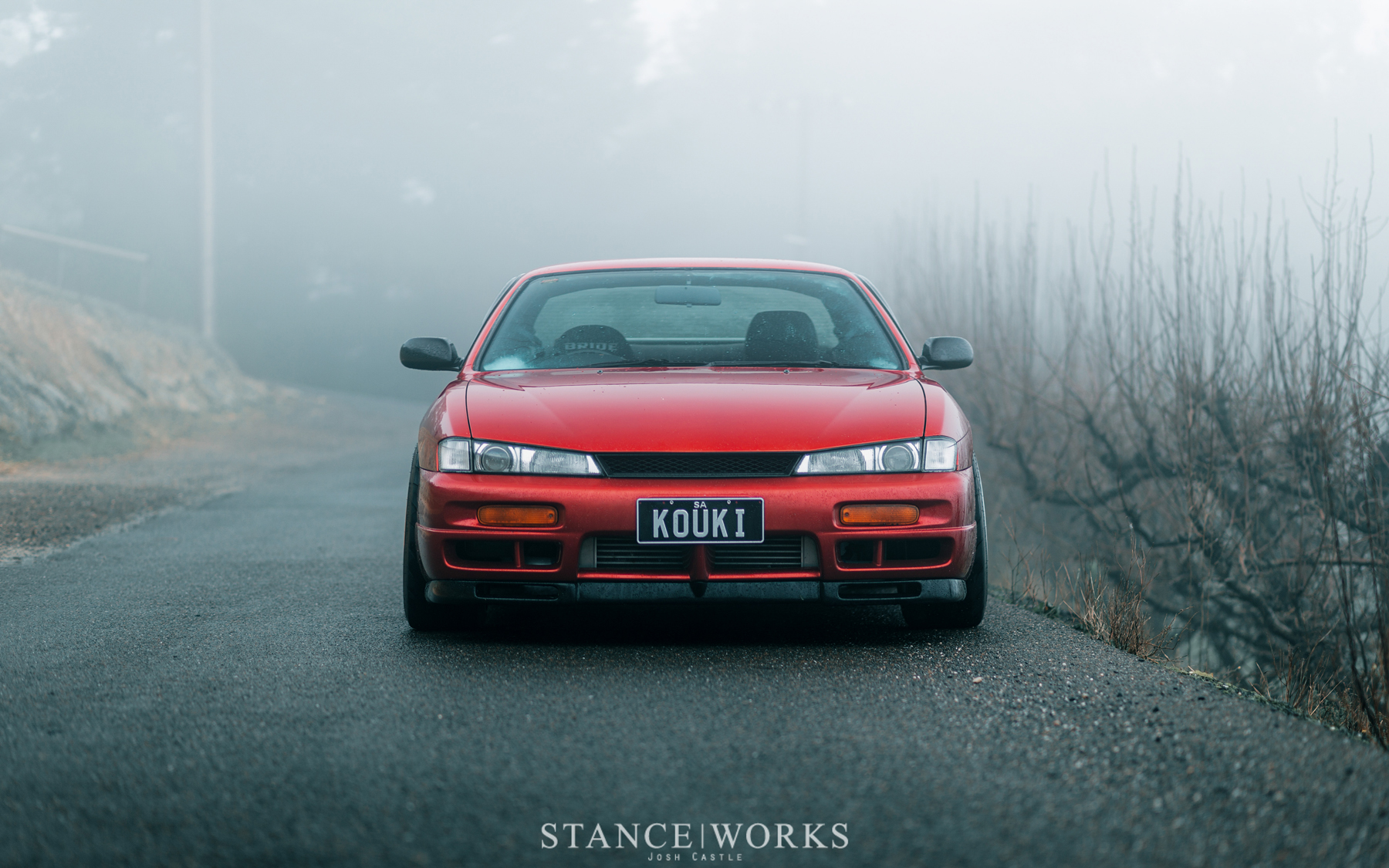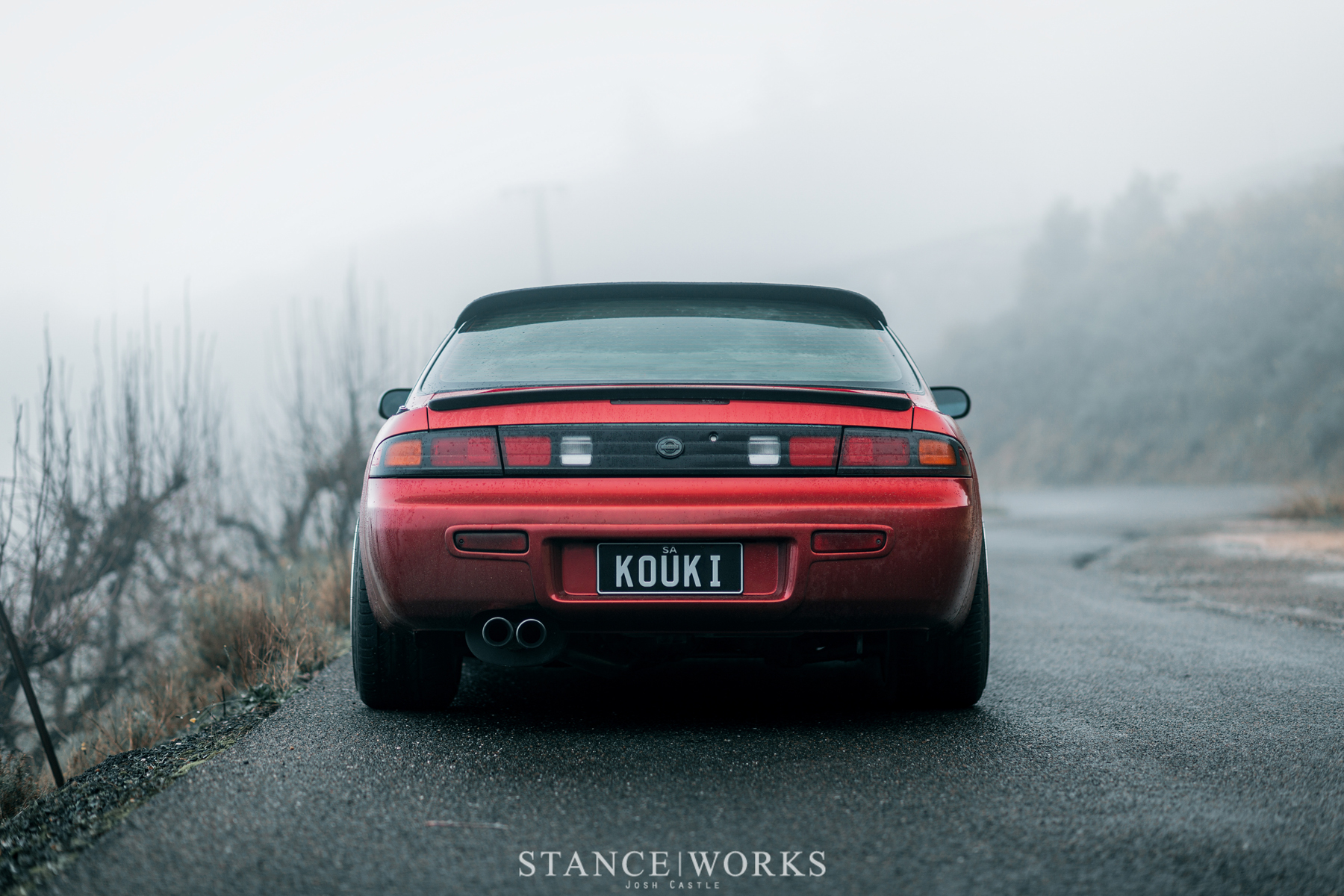 It's a blessing and a curse, of course: a love for a car that's seen a nearly unparalleled level of saturation, save for perhaps the Honda Civic. Nevertheless, Sean Simpson put his best foot forward, yielding an incredible example of a car often seen as disposable or played out. He's worked to embrace everything that makes the Nissan S-chassis as prominent as it is, yet with a twist of his own.