ONE THOUSAND THREE HUNDRED AND TWENTY: The number of feet in a quarter mile, and each one counts when it comes to drag racing. For decades, the quarter mile has been the definitive standard as a measure of speed. 11-second cars are respectable. 10-second cars earn you a place in Dom Toretto's crew, and breaking into the nines means you've got something truly fast on your hands. Production cars have used quarter-mile times as a benchmark of performance for years, while enthusiasts across the nation race for money, for pinks, and most importantly, for bragging rights and credibility… all with the quarter as the gold standard. For many of the fastest cars on earth, though, quarter-mile strips have been shortened to just 1,000 feet in length, with top fuel dragsters and funny cars blitzing the length in less than four seconds flat at more than 330 miles per hour… Such machines are simply too fast to let loose across thirteen-hundred feet of track. On the other hand, however, such changes have opened up an entirely new realm of racing for folks more like you and me. Standing half- and standing-mile races have exploded in popularity over the last decade, calling folks from across the world to participate and see just how fast their machines will take them. For Ravi Dolwani of CSF Cooling, it stood as the perfect stage to set some records, and to demonstrate exactly what his company is capable of.
Rewinding the clocks to 2018, Ravi was riding the high from an absolutely mental Mitsubishi Evo build. Following a 2017 SEMA debut, the Evo went on to blaze a path through seemingly every tuner site and mag around, and with good reason. As a former Pirelli World Challenge car, it had the bones to be something incredible, and with Ravi's touch, it became perhaps one of the baddest Evos on terra firma. With the Evo having made the rounds, however, Ravi was on the hunt for a new project: a vehicle that could demo and display CSF Cooling's menagerie of parts and capabilities, all while representing the brand in the best way possible. With impressive momentum under his belt, he sought to keep it up.
While former builds have focused on what CSF has done, the new project needed to showcase what CSF can do, a pivotal difference in overall mindset. The concept of a show car or daily driver seemed lackluster in contrast to his overall goals, thus Ravi turned his eyes to the 991 Porsche Turbo platform. By 2018, 991.1 models were a few years old, coming off of leases and landing in the hands of second-owners, which were ripe for Ravi's picking. With a number of builds out there having broken the 1,000 horsepower mark, Ravi knew the platform had the capabilities he was after. The hunt for the right example commenced.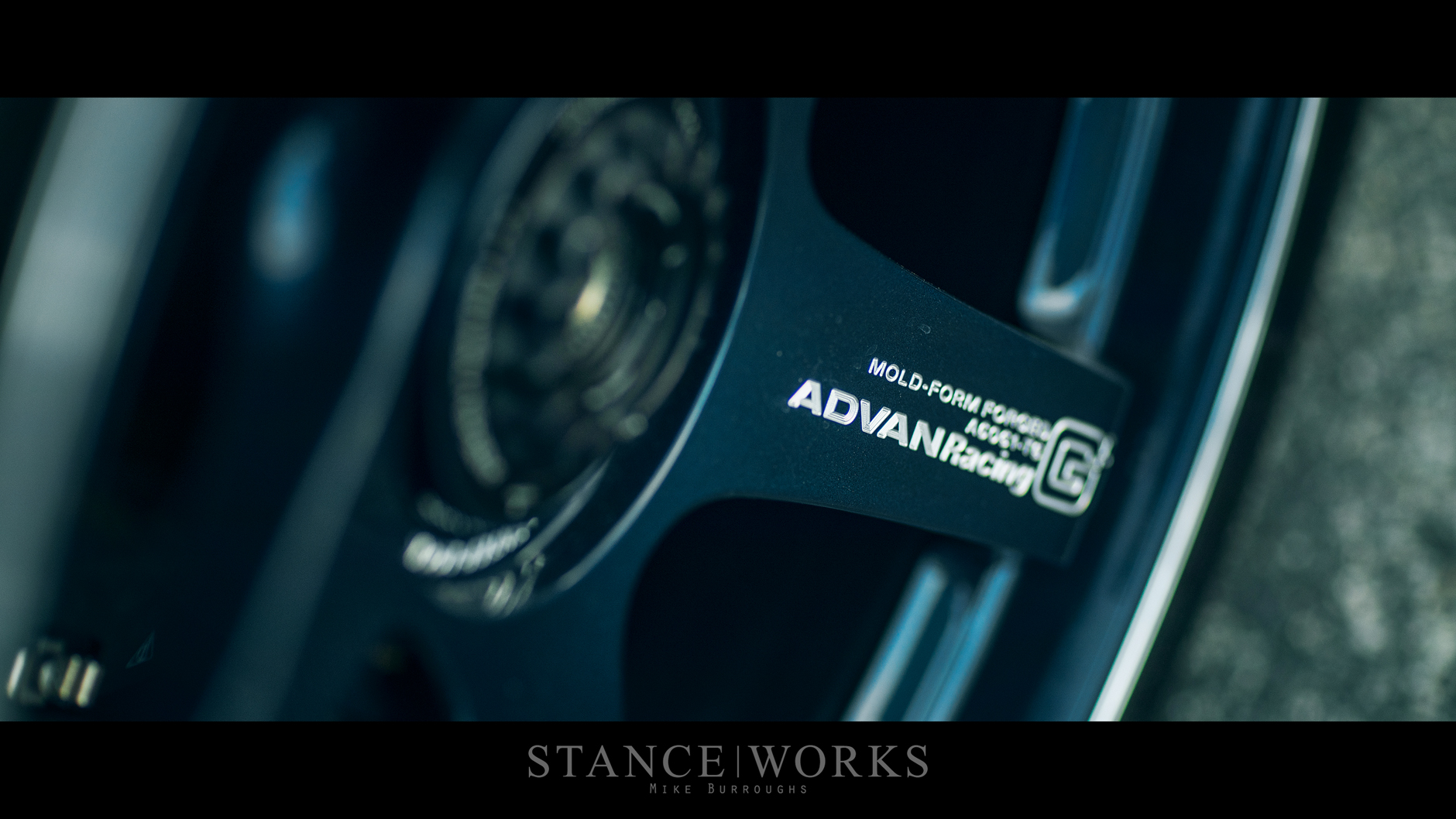 Acquiring the 911 was a bit of a "right place, right time" scenario. Evolution Motorsports, whom is a customer of Ravi and CSF, had a car on hand belonging to a customer of their own. Partway complete, it was a project that was more than the original owner could chew, and as a result, he was seeking to get rid of it. Beginning with a 911 Turbo and seeking to reach 1,000 horsepower back in 2016, it was in uncharted territory for the buyer and the brand as a whole, thus, 15 months later, it was far from completion and still had a massive budget looming overhead. Ravi stepped in, offering to buy the car, and in December of 2018, he sealed the deal, enlisting the help of Evolution Motorsports to finish out the build.
Turning out over 500 horsepower, a stock 911 Turbo is no slouch. Doubling that figure, however, requires a serious investment and a knowledgable team. An engine was built from the ground up for the project, utilizing Evospec CP forged pistons, Carillo rods, Evospec head studs, press-in iron cylinder liners, head gaskets, rod bearings, and all new gaskets and seals, just to scratch the surface. Evolution Motorsports followed the engine build with a specialized turbo buildout, utilizing a pair of Borg Warner EFR7163 Ball Bearing turbos, Turbosmart wastegates, 321 stainless manifolds, and a custom-valved and routed exhaust with options for mufflers or straight-piped dump tubes, built by SheepeyRace. On the intake side, the system begins with an Eventuri carbon fiber intake system with gen-2 cone filters. Custom 3″ aluminum turbo inlet plumbing, a high-flow Y-pipe, and a GT2RS throttle body coupler and boot provide adequately-sized intake plumbing.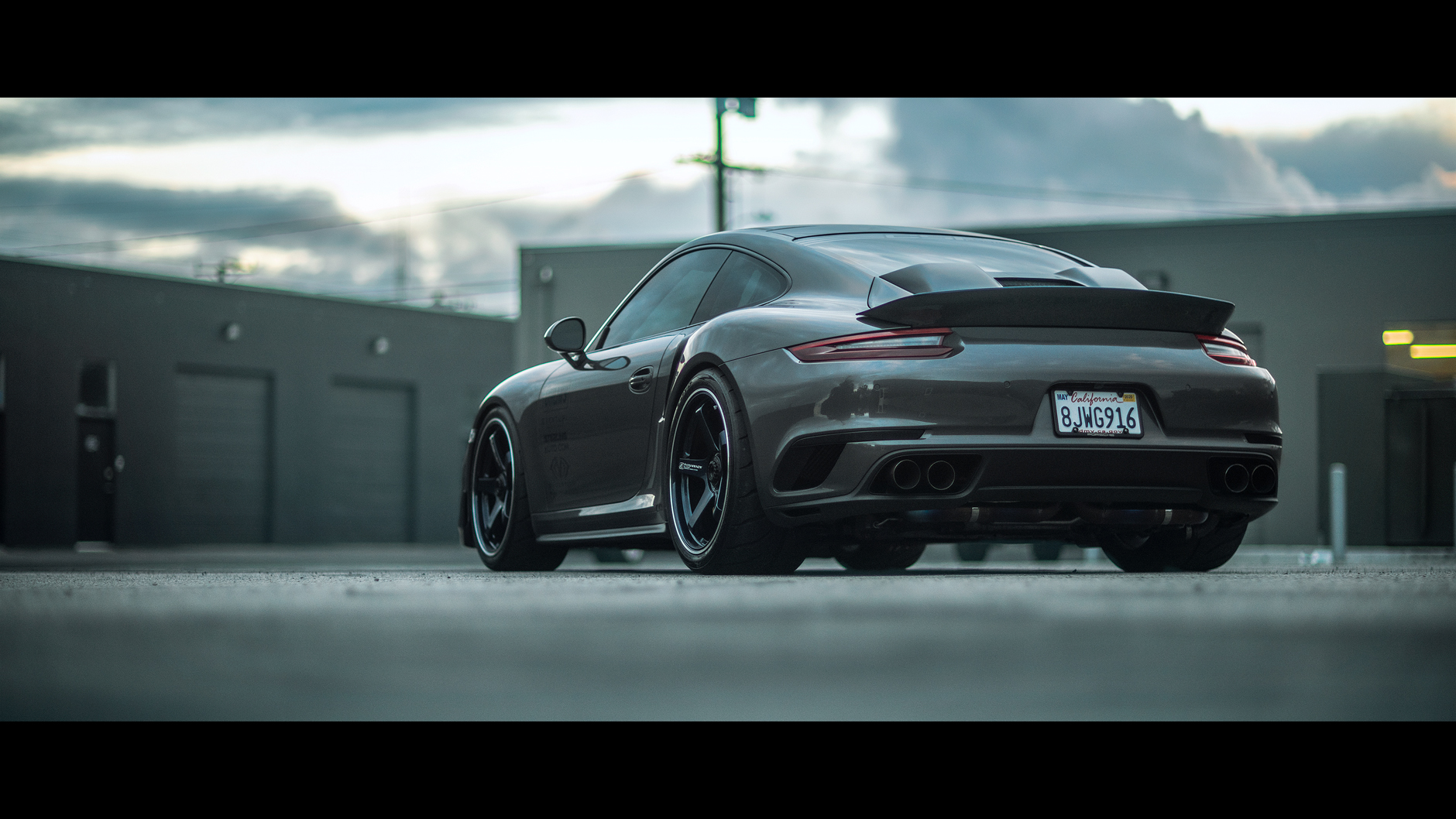 The Porsche's fuel system required numerous upgrades, as well, beginning with a pair of twin brushless in-tank pumps, paired with OE pump controllers, high flow filters, and custom feed and return lines. ID1050X secondary injectors, along with SRM intake manifold spacers, a center plenum, and fuel rails provide the necessary fueling, and last but not least, the DFI system remains completely intact and functions with the stock ECU plugged in, too.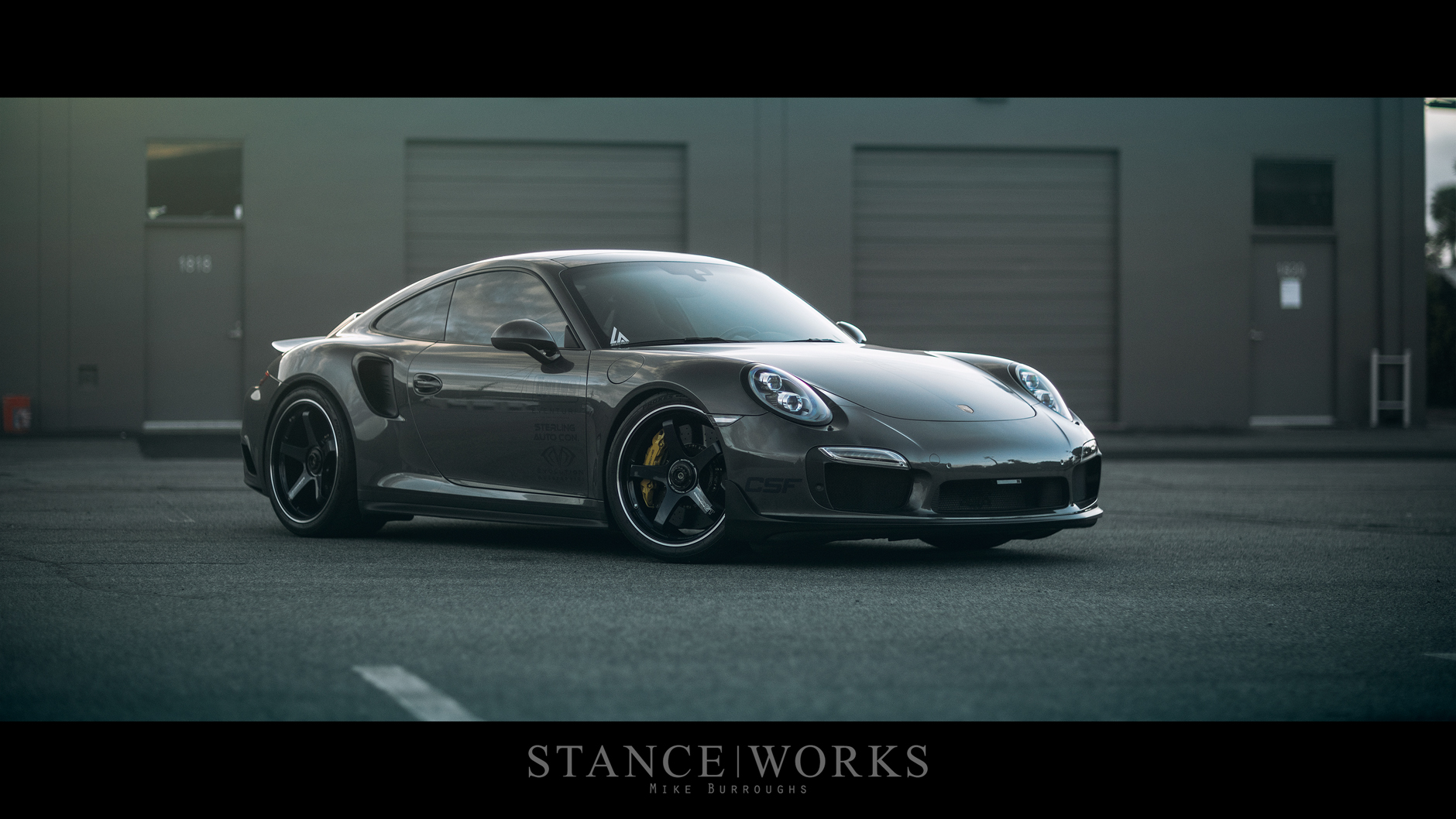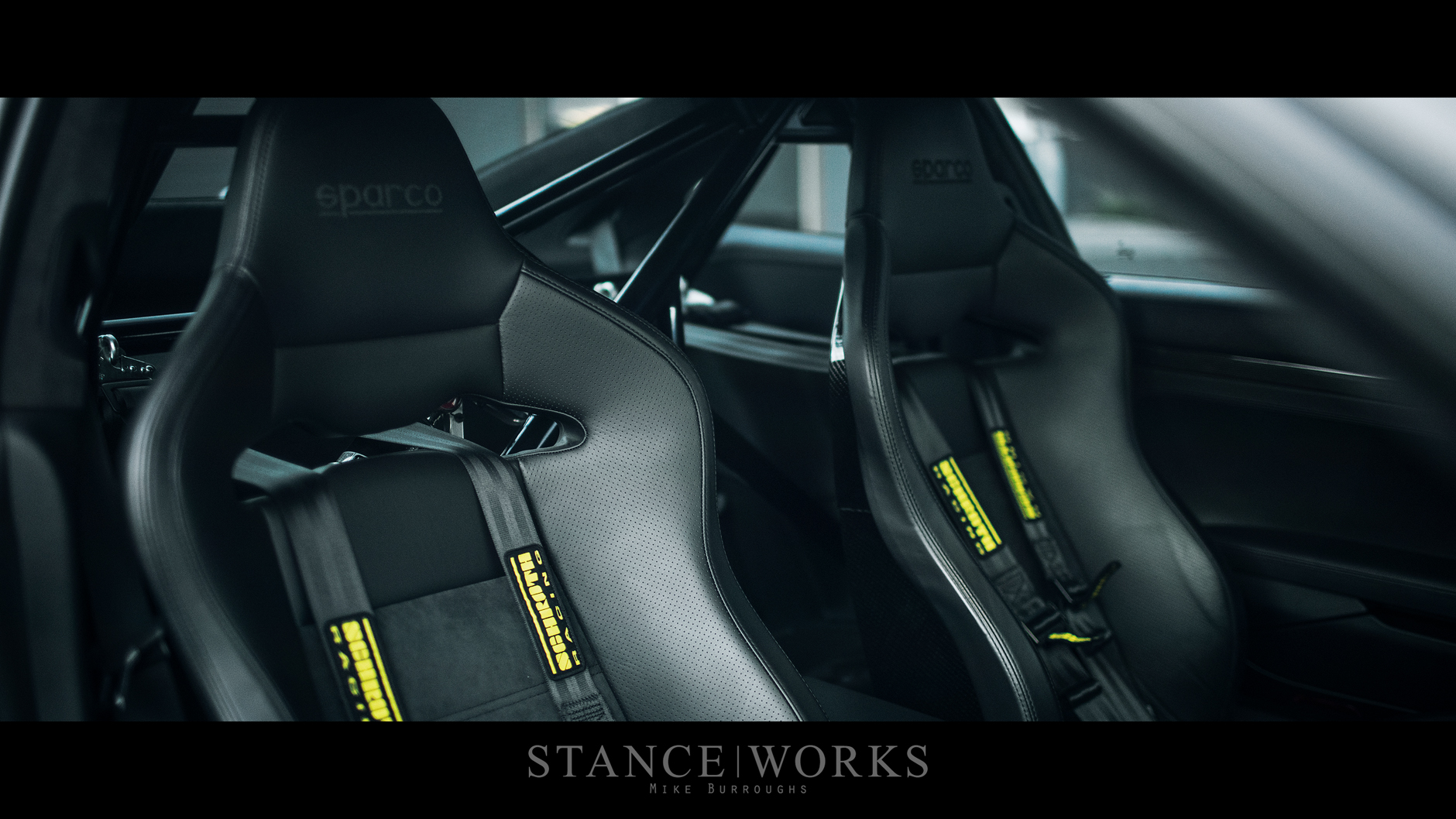 A Syvecs 911 Turbo plug & play standalone ECU provides the control for the system, which was tuned by Wayne Potts of ISC Tuning. The system offers full flex fuel support with automatic map blending, which keeps the car from running at full power with weak ethanol blends. Power is routed through the Porsche PDK transmission, which has been upgraded with a Dodson clutch package, a Dodson brace, and Cobb software. A custom-tuned launch and traction control system helps put the power to the ground, and is setup for soft launches at 3500rpm for gearbox preservation.
Taking care of your car is very important because it helps you to prevent accidents and spend a lot of money at the mechanic, that is why is good to know How You Can Extend the Life of Vehicle Clutch.
Keeping such a build cool, of course, is where CSF steps in, having developed specialized components for the 911 chassis that maximize cooling performance in every available aspect. A pair of CSF 4.5-inch high performance intercoolers keep IATs down, and a CSF 3-piece all-aluminum radiator kit upgrades all of the cooling at the nose of the car, helping to keep the engine as cool as possible, despite Porsche's somewhat… "new" roots in watercooled vehicles.
In its entirety, it's a package that produces staggering power. On 91-octane pump gas, the 911 produces 18 pounds of boost and pushes 647 horsepower to the wheels. Selectable through the cruise control stalk, a 100-octane race gas tune pushes the power up considerably to 807 at the wheels, thanks to 27lbs of boost. Last but not least, there's the E85 tune built for racing, which sends the power rocketing up to 986 wheel horsepower at 30 PSI.
"The 991 Turbo really was about seeing if we could put together a competitive race car that was drivable on the street," Ravi says. Having driven the 1,000 horsepower monster to the photoshoot, it's safe to say he's accomplished his goal for the latter half; however, nailing down the competitive aspect is a different goal entirely. A look at the numbers, though, shows he met those goals too. With a 60-130mph time of just 4.42 seconds, it makes the sprint faster than most cars make the run to just 60 miles per hour. Comparatively, the 911's 0-60 time stands at just 2.44 seconds. It dashes the quarter mile in just 9.48 seconds, and as his ultimate goal, it ran the 1/2-mile from a standing start at a blistering 187 miles per hour… in just 2640 feet. Terrifying.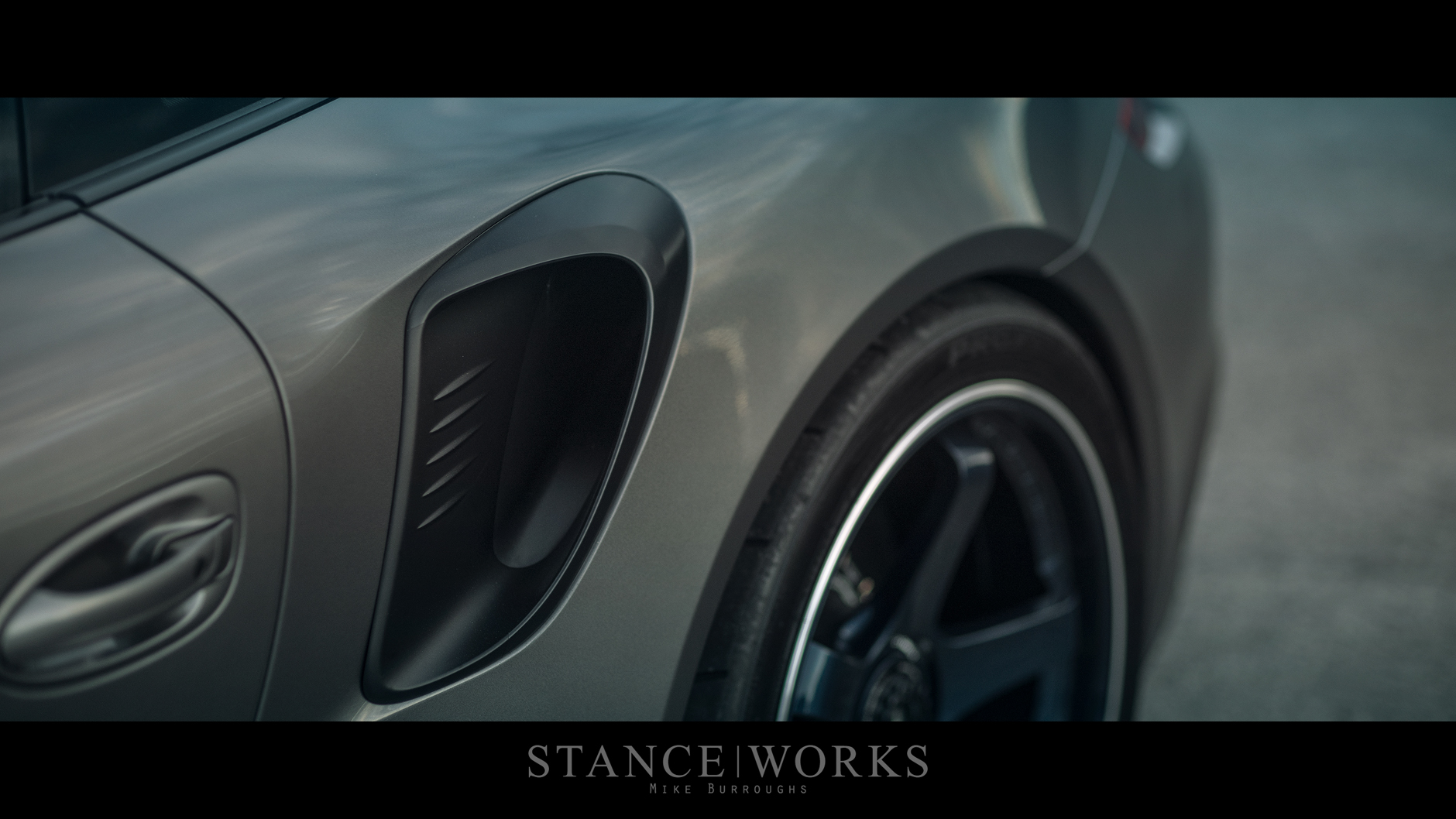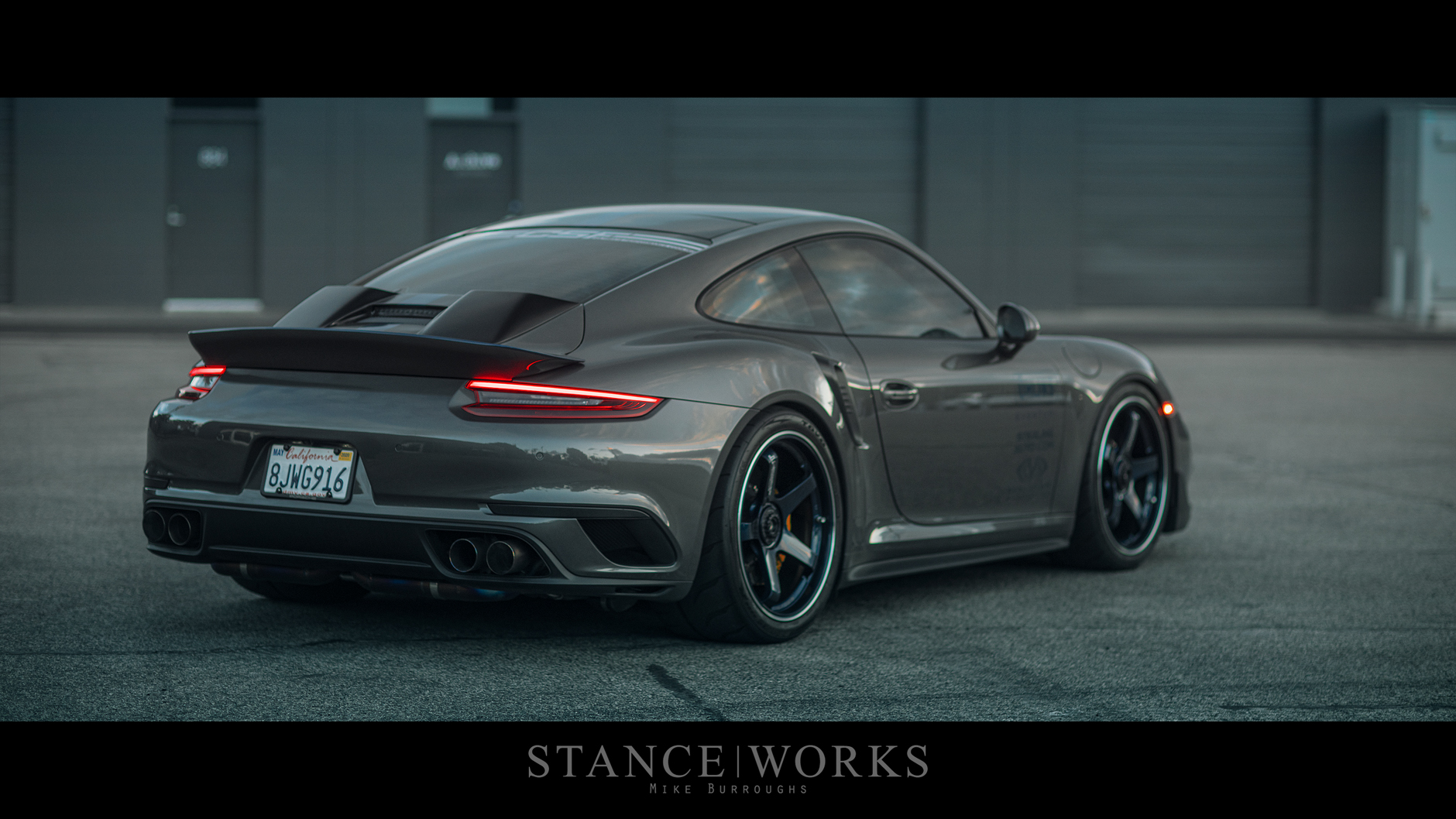 So, it's clearly fast, but fast wasn't enough. With a desire to blend his styles of JDM tuning and German engineering, Ravi set out to build a 911 with looks to back up its bite. First and foremost was a set of Advan GT centerlock wheels finished in Titanium blue and measuring out to 20×9.5 and 20×12. The Advans have been wrapped in massive Toyo R888Rs, and are backed by Porsche Carbon Ceramic Brakes for stopping power. Ravi enlisted the help of Sterling Auto Con for the body modifications, which are far more extensive than meets the eye.
A 991.2 rear bumper conversion was performed, along with shaving the intercooler ducts and blacking out the reflectors. The tail lamps were smoked, aiming to achieve a near-perfect match with the car's paint for the non-red sections. Smaller touches, such as the shaved front grille slats, give the car some subtle nuances, but it's the custom one-off GT2RS-styled duckbill decklid that acts as an exterior centerpiece. GT2RS side ducts and side skits finish out the 911's exterior.
Inside, the car has been fitted with a pair of Sparco SPX seats, along with custom upholstery and Scroth 5-point harnesses. a GMG roll bar, paint-matched to the Advan wheels, lurks behind the seats, while yellow touches, like the instrument cluster, give contrast to an otherwise dark interior.
Needless to say, Ravi is the kind of guy who is thorough in his measures. With goals of making waves, he accomplished just that… not only with regard to building an impressive car in every regard, but also showcasing to the turning world what kind of limits CSF products can be pushed to, and beyond. With the idea that limits are merely suggestions, Ravi and CSF pulled out all the stops to build one of the baddest 911s we've seen, whether on the street, or flying down a runway in excess of 200 miles per hour. Now, to see what comes next…