StanceWorks has been in Southern California for going on three years now, and in that time, we've never seen rain fall quite like it did on Saturday morning. Despite the inclement weather, diehard car lovers gathered at the Auto Club Speedway for the first annual Auto Enthusiast Day, presented by our friends at Nitto Tire. The idea behind the event is encompassing: from car lovers to truck fanatics, everyone was welcome to attend and display their vehicles; and best of all, it was entirely free.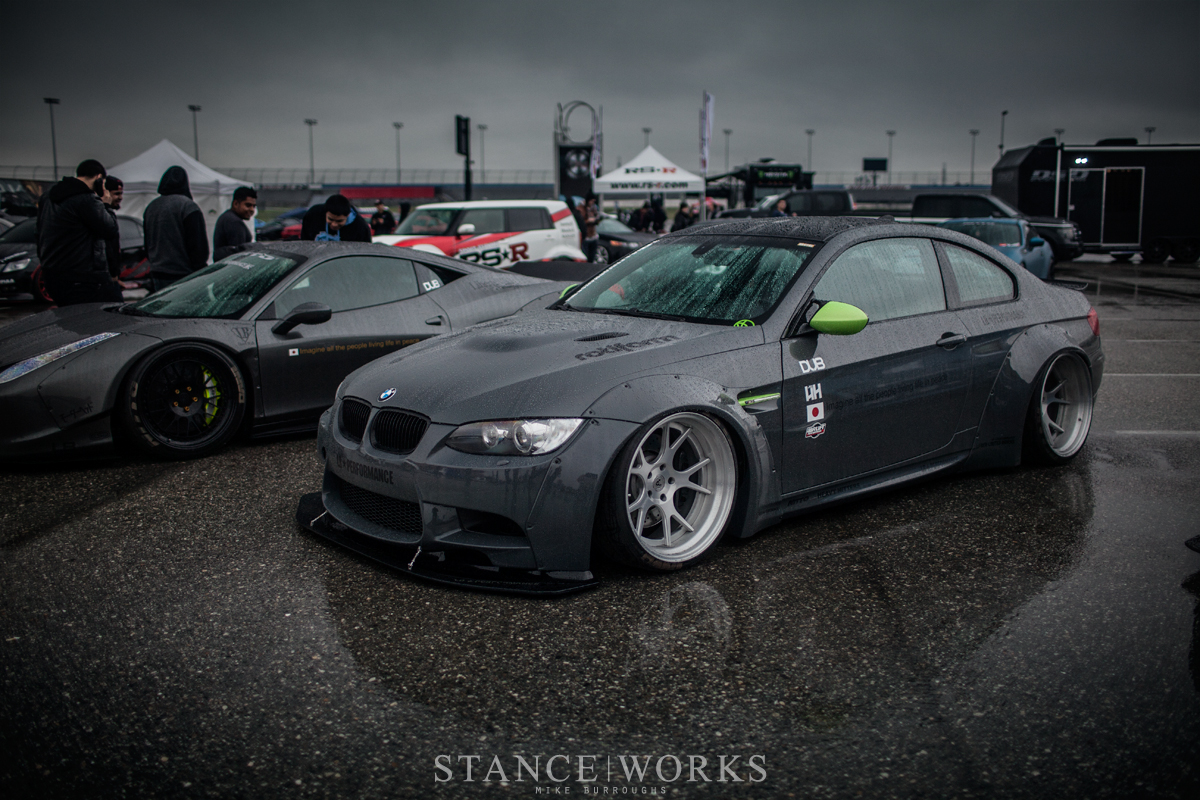 Cars of all sorts forded the rain to attend, with several heavy-hitters in store for those willing to get a little wet. Several Liberty Walk cars were present, from the unbelievable 458 to this E92 we featured back in May, which has received some updates since. Nitto's SEMA Booth BRZ was also parked among the group, bringing the LB/Rocket Bunny party full circle.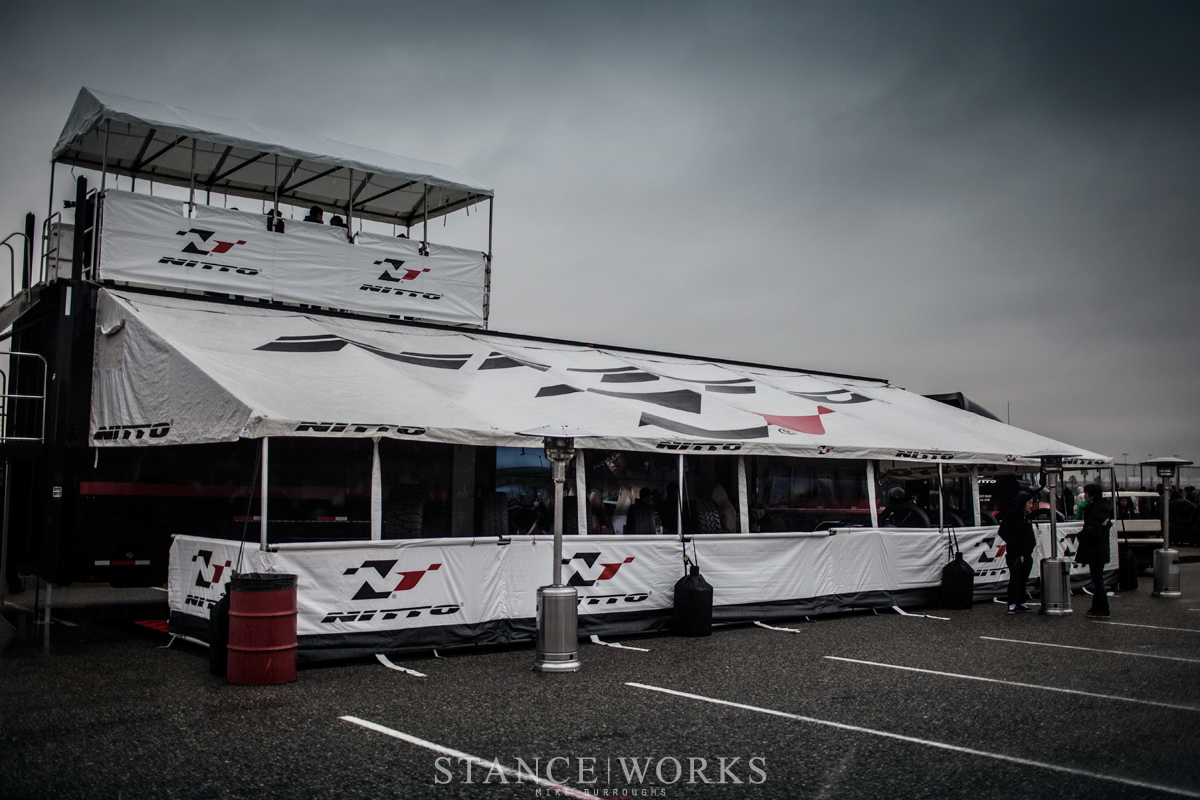 Nitto's rig and tent were set up to keep show-goers dry as the falling rain came and went. Between stints of rainfall, Nitto drivers Vaughn Gittin Jr and Matt Powers, as well as others, did their best to put on a show despite the slippery conditions.  On our side of the fence, the range of cars continued to grow: a hand full of VIP and VIP-inspired builds stood out. Further down the rows, even off-road trucks were present, capped off by the Discount Tires Off Road Evolution Race Team Jeep built for the King of Hammers series.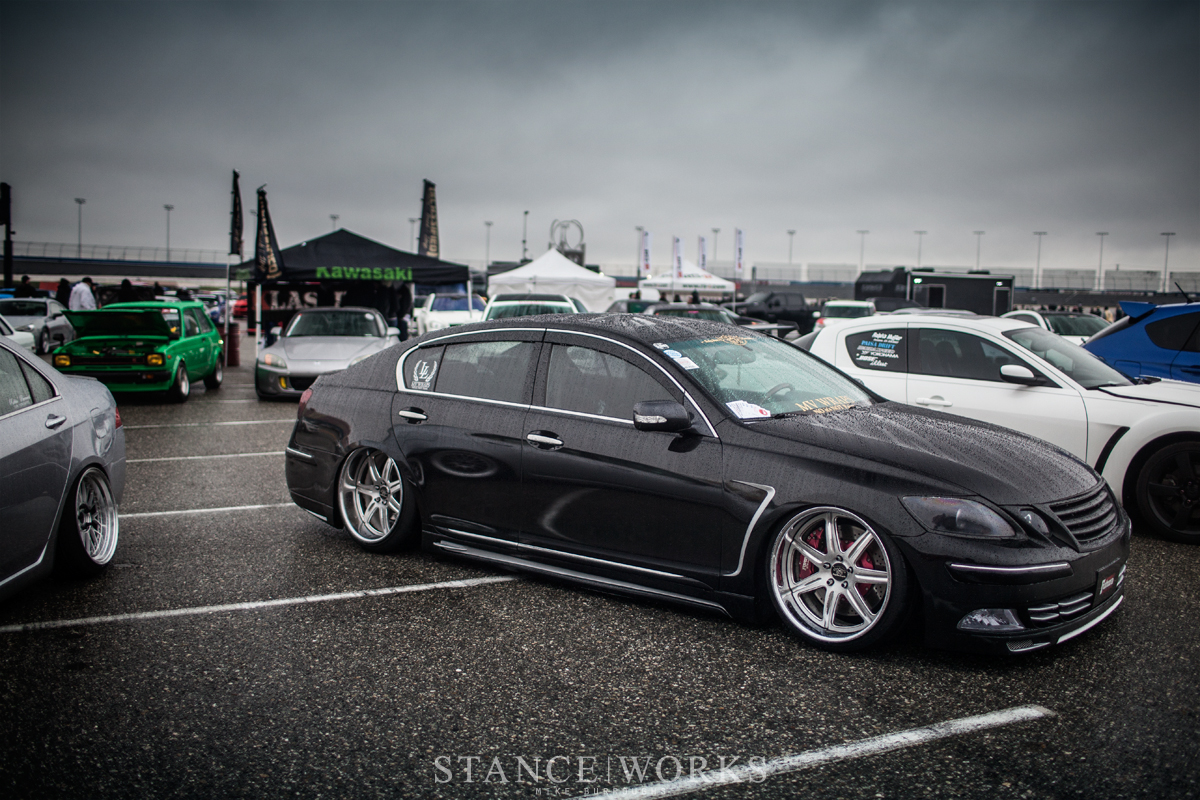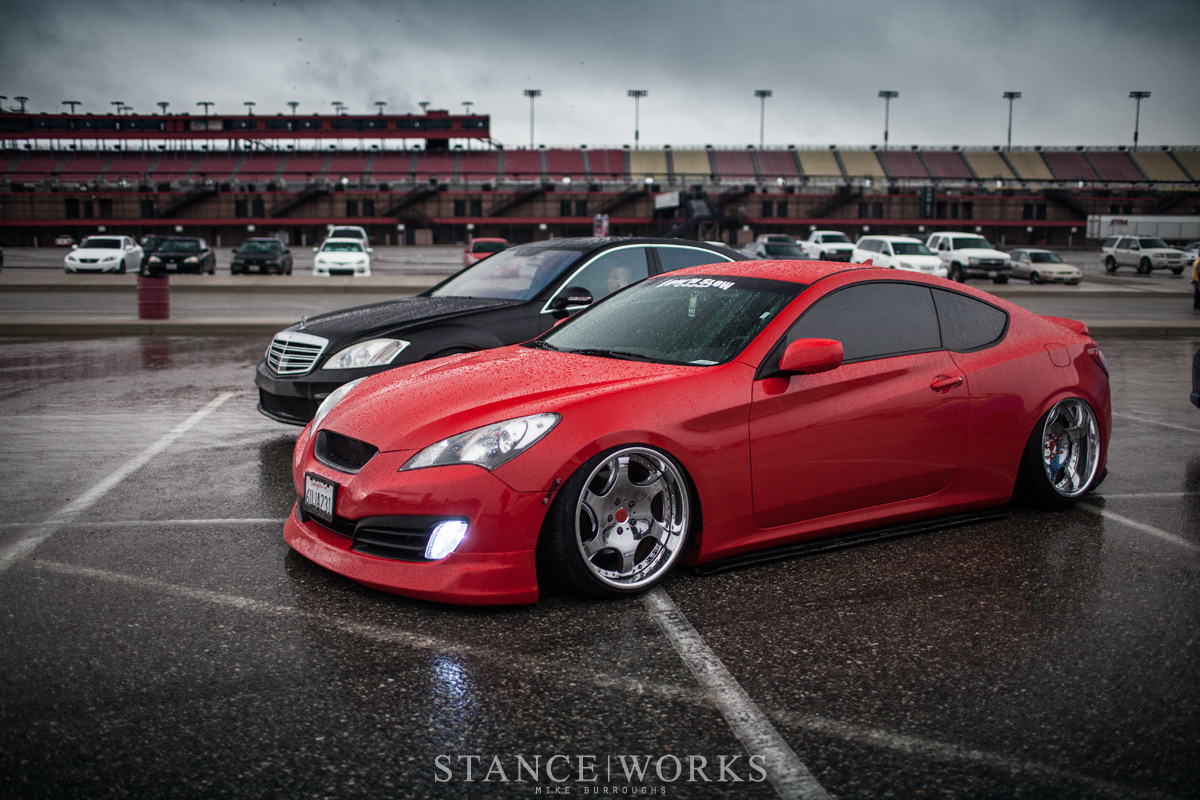 One of my personal favorites of the show was this gorgeous Toyota Starlet in what appeared to be Signal green. The classic styling and wheel and tire setup combined with the quirky new-yet-vintage color left me drooling. The engine bay was equally appetizing. A hand full of classic Toyotas made an appearance, each one keeping the Toyota namesake in the back of my head as one of my favorites.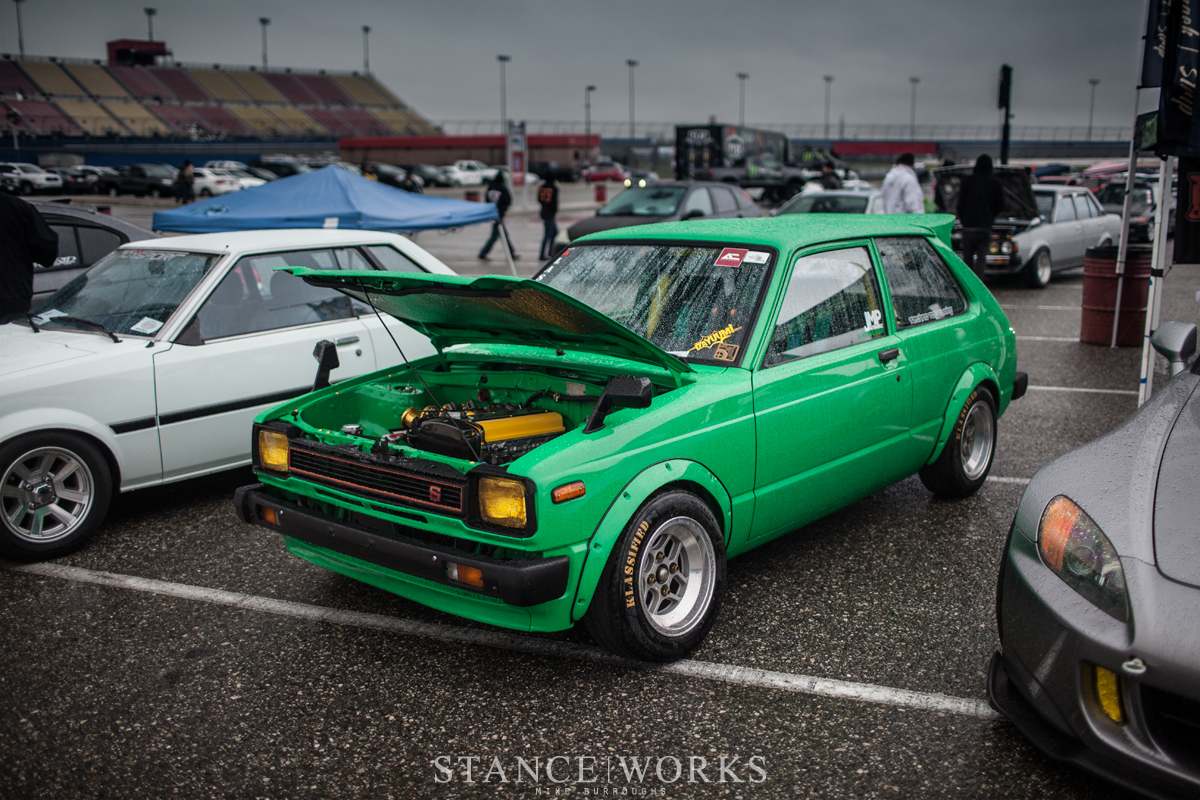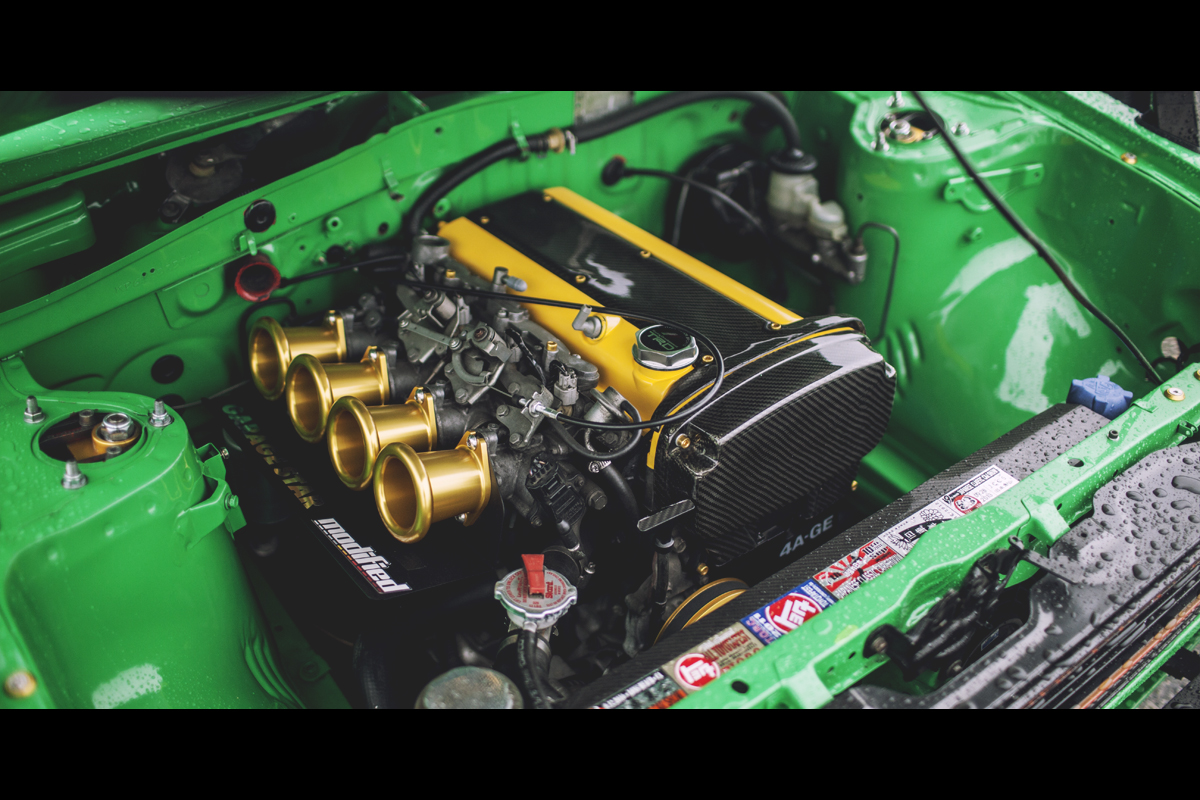 The first annual Auto Enthusiast Day proved to be a success – the less than fortunate weather surely kept the masses from turning out, but those who were willing to let the water soak in were shown a quality time. We're eager for 2014's event, and along with it, some better weather!