There's no better way to enjoy a vehicle you've built with your own hands than to use it, or perhaps in this case, abuse it. Earlier this spring, Emily and I, along with our dog Chloe, set out for the deserts of Utah, where we spent eight days camping inside our 1985 Toyota Land Cruiser. While the trip itself offered a slew of memories we'll never forget, that wasn't the only thing we were left with. After eight days of sleeping in, driving in, and cooking in the truck, we were left with the desert's dusty aftermath. Oh, and Chloe's aftermath as well.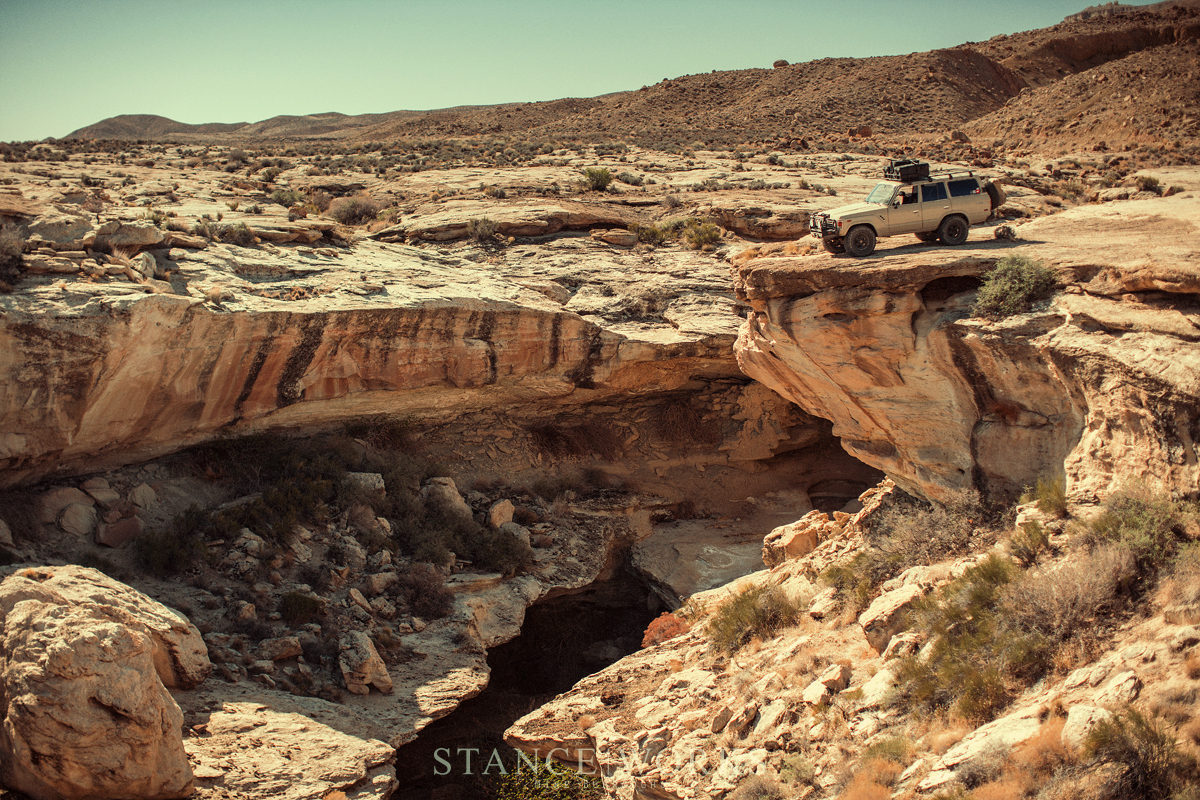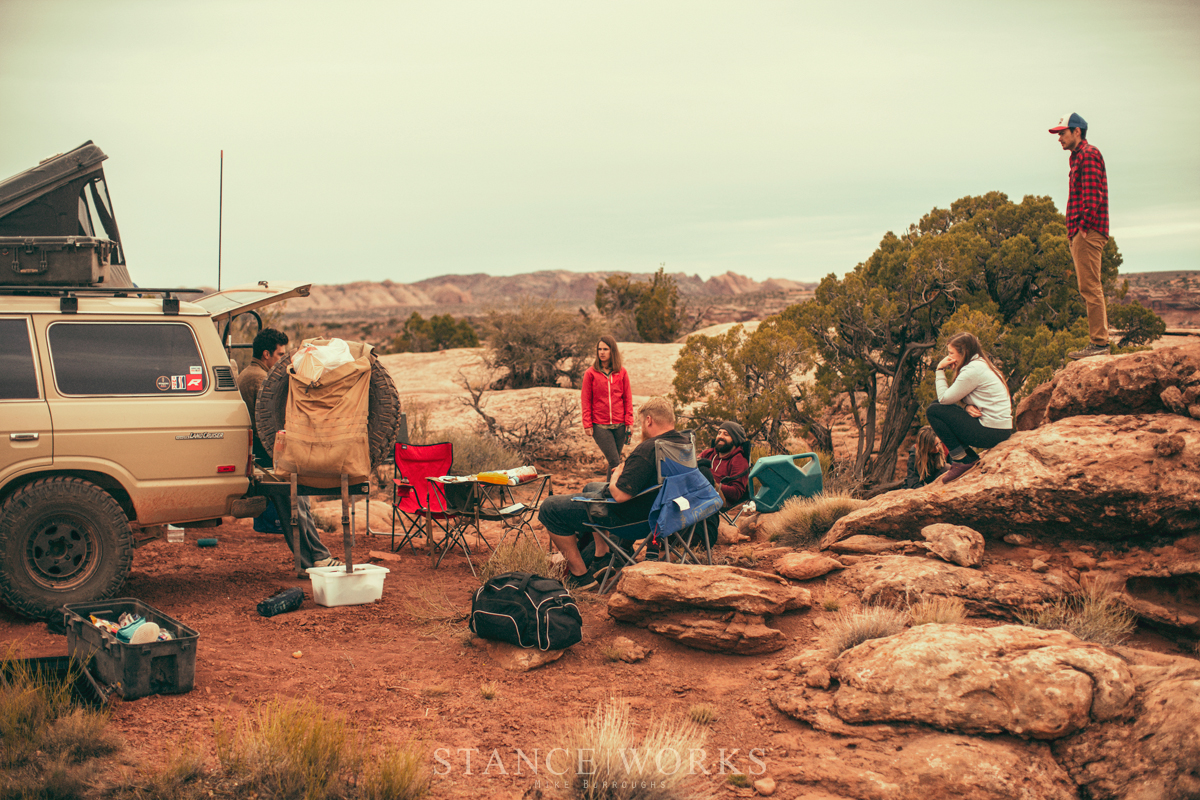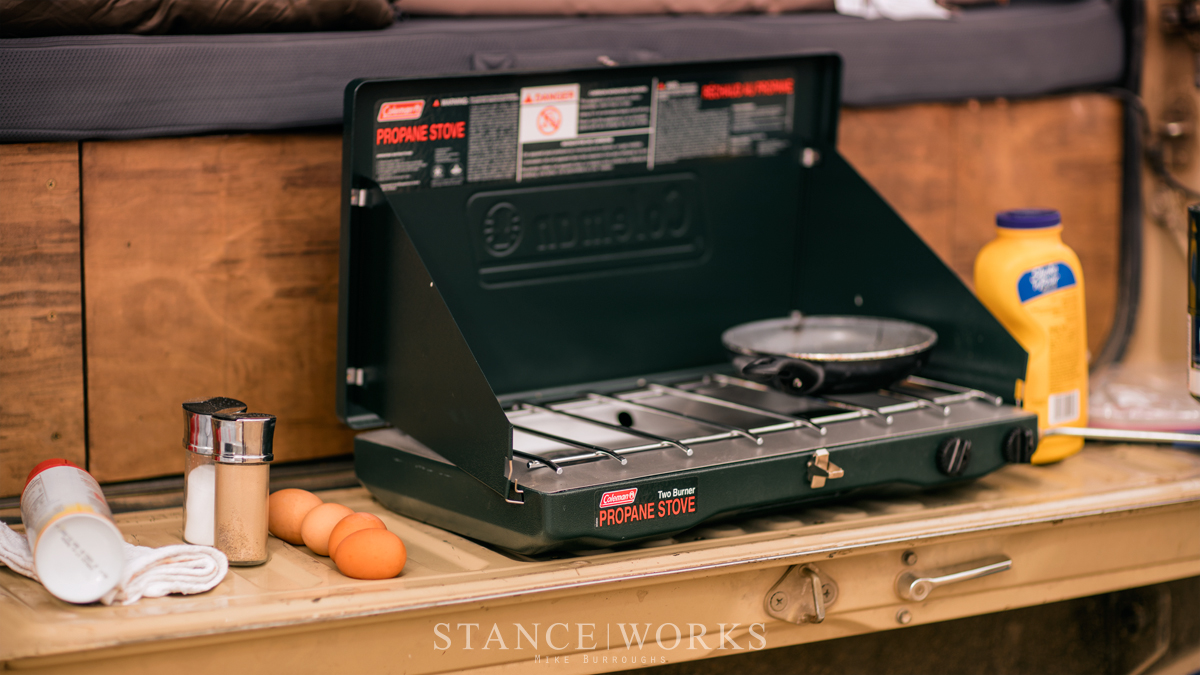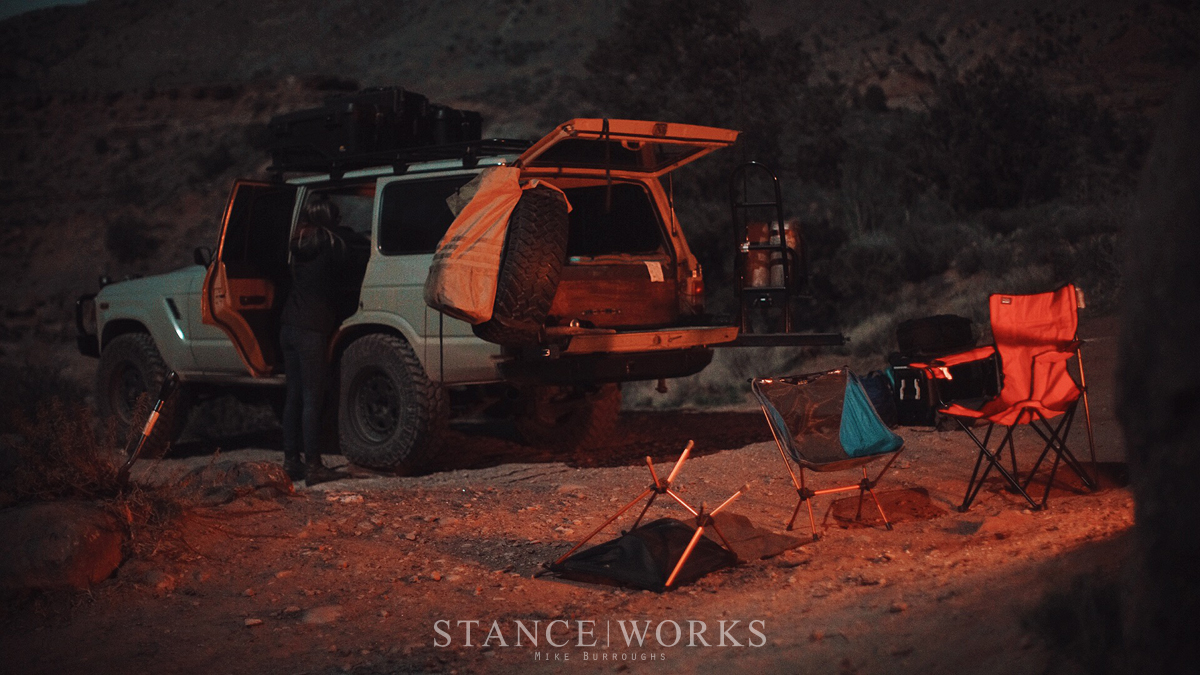 Don't let her innocent looks fool you. Any German Shepherd owner knows the immense shedding capabilities these amazing pups possess. With dog hair in every nook and cranny, and wet nose prints upon every pane of glass, it was a messy icing atop a dirty cake. Nevertheless, we recently set out to give the truck a much-needed deep cleaning, and we began with Chloe's mess first.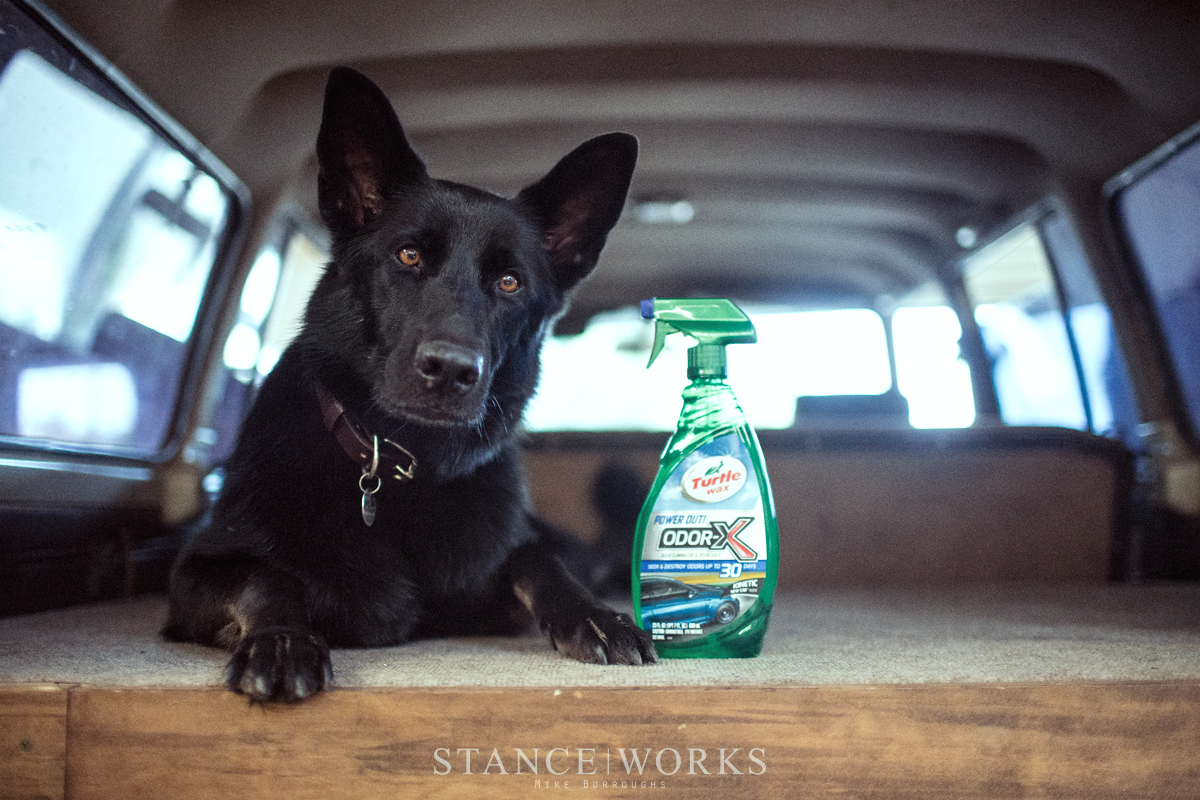 Nose prints traced back and forth on every pane of glass. For any car clean-freaks out there, I can't imagine the trauma. As the way Chloe and I get to and from work every day, I suppose I've grown accustomed to it. Seeing it in photos though, it's pretty hard to stomach. On top of that, there's the aforementioned hair. Black hair everywhere. Corners of the truck I never knew existed prior seemed stuffed with tuffs.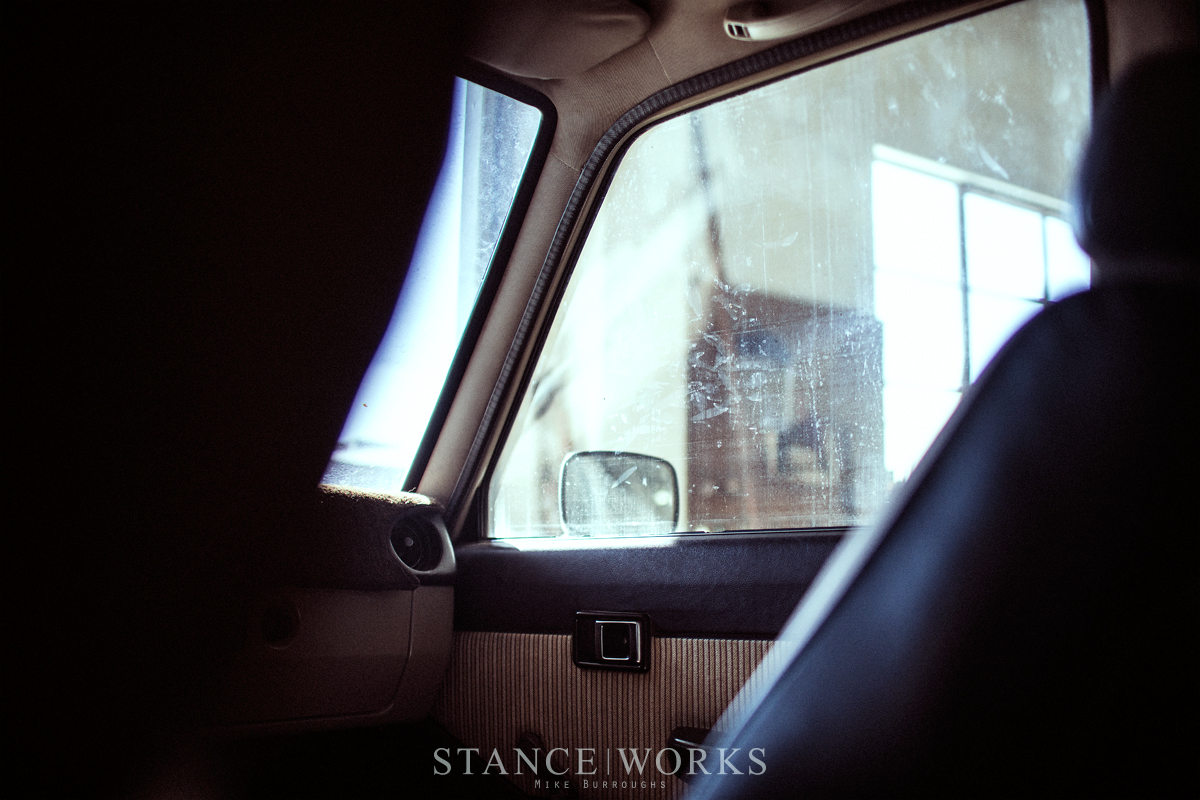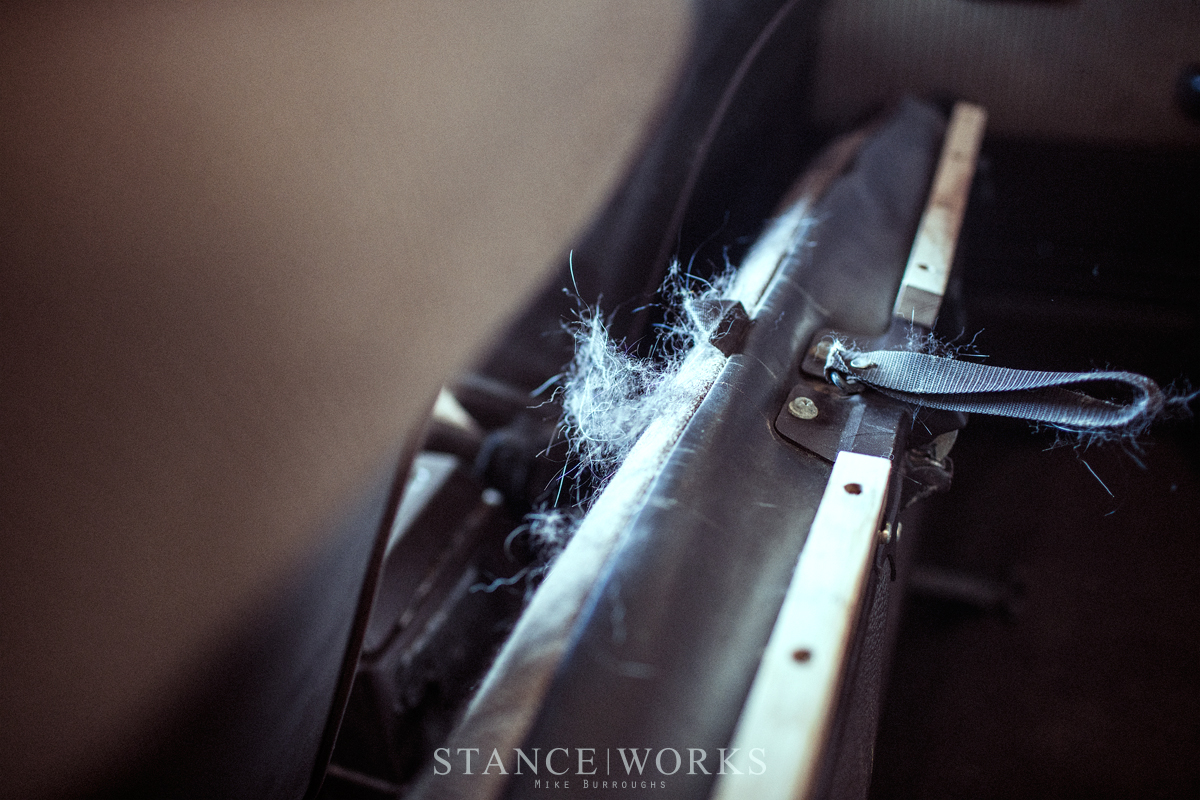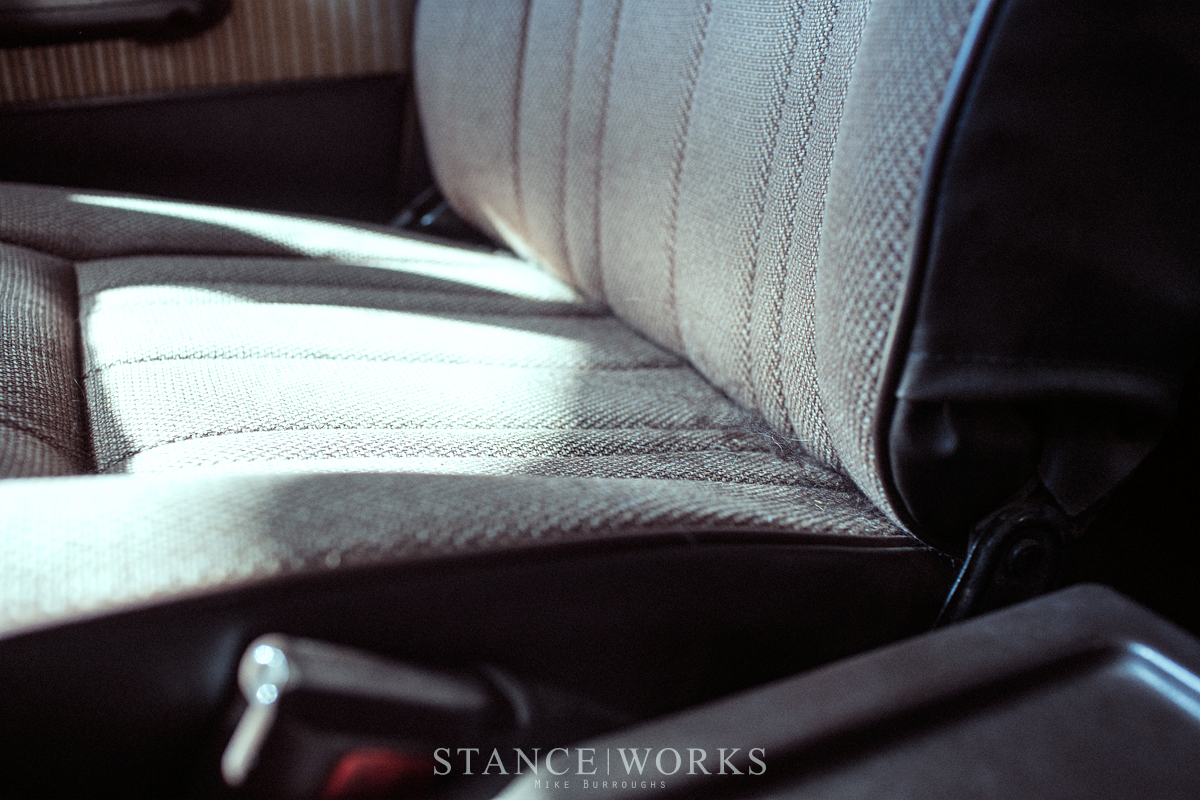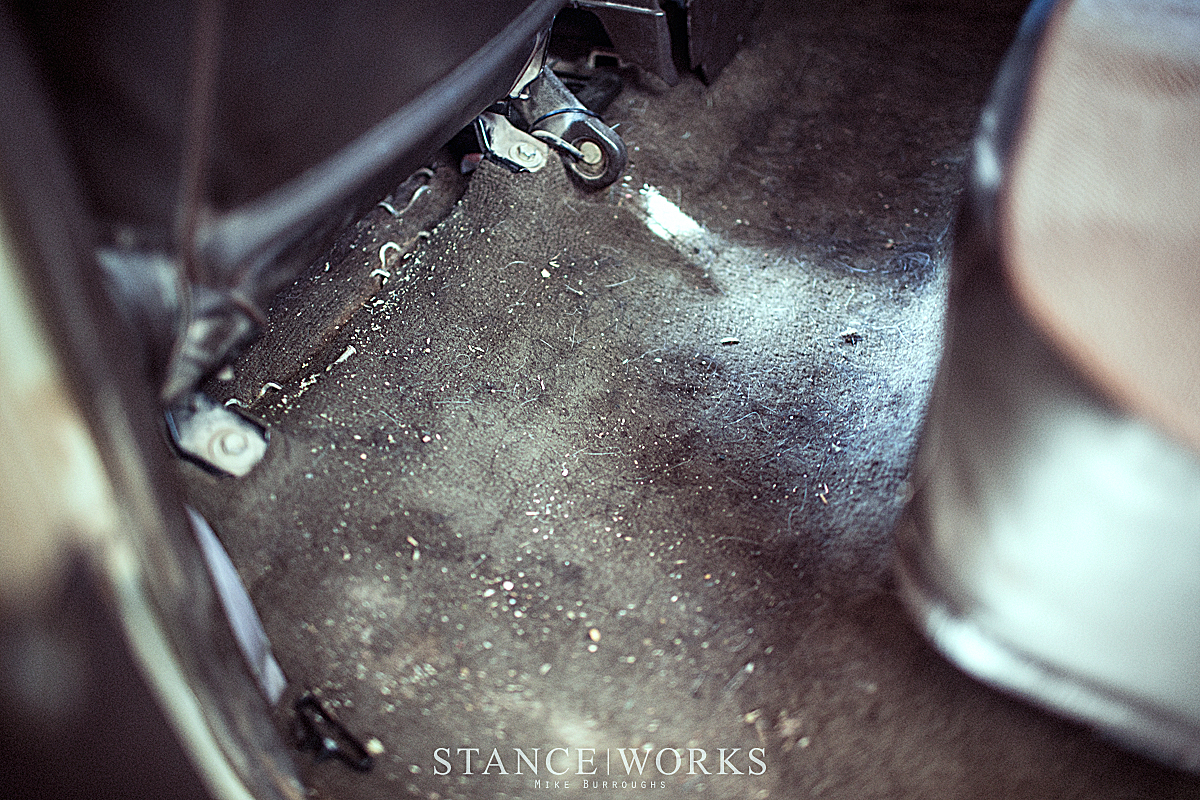 There is also 8 days' worth of desert dirt and dust, having crept its way into and onto everything imaginable. The carpets only showed the worst of it – a closer look at the dash, or any other horizontal surface, revealed more and more of Utah's famous umber-red dust.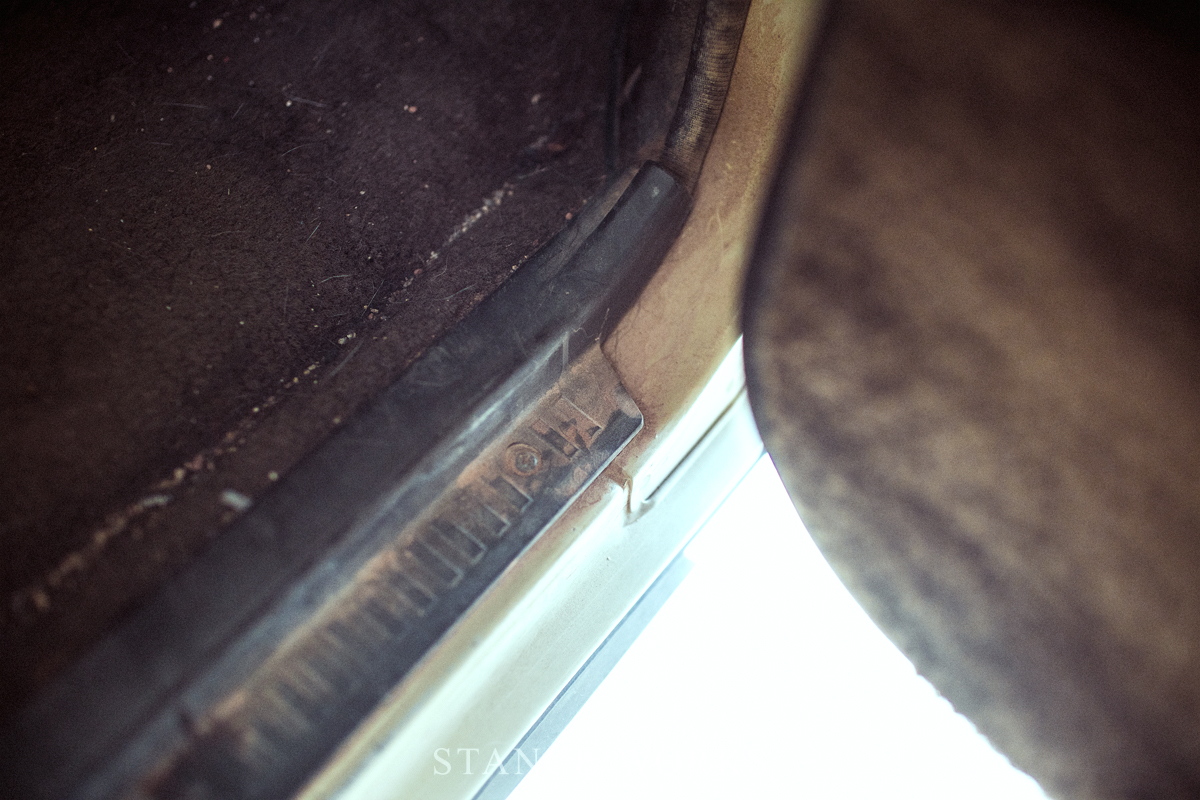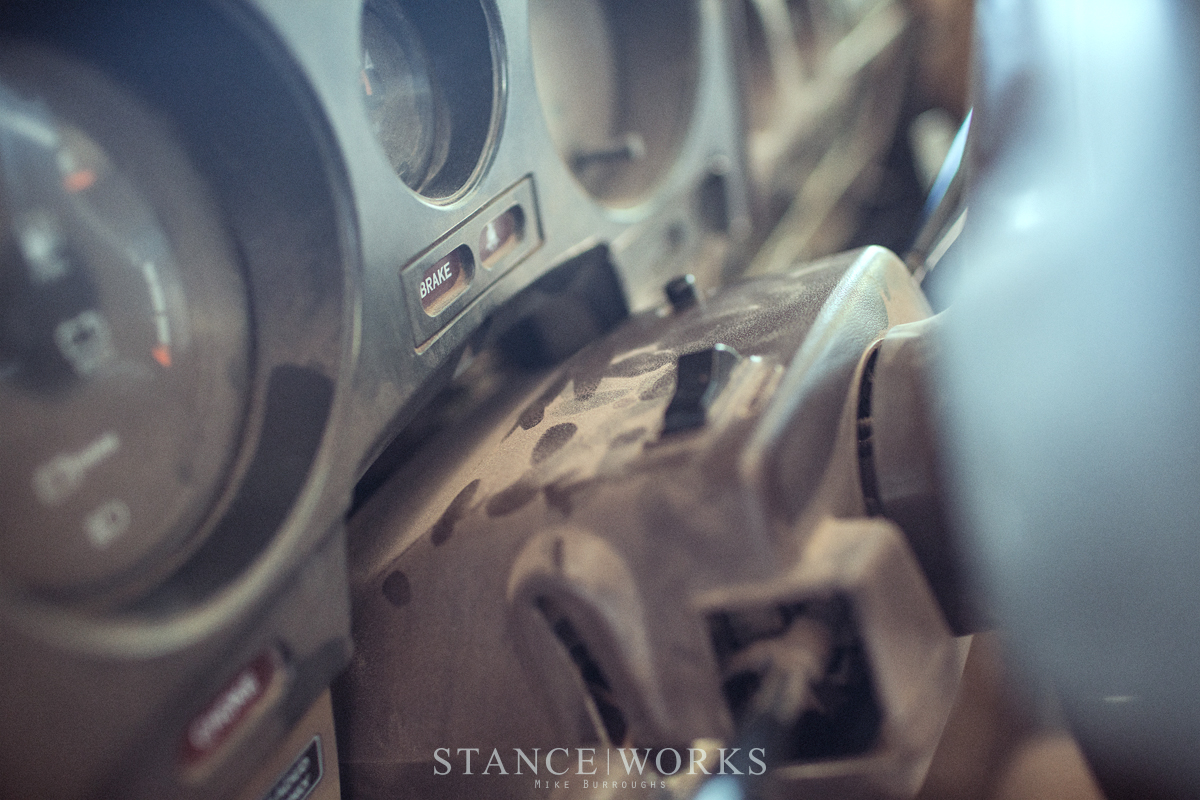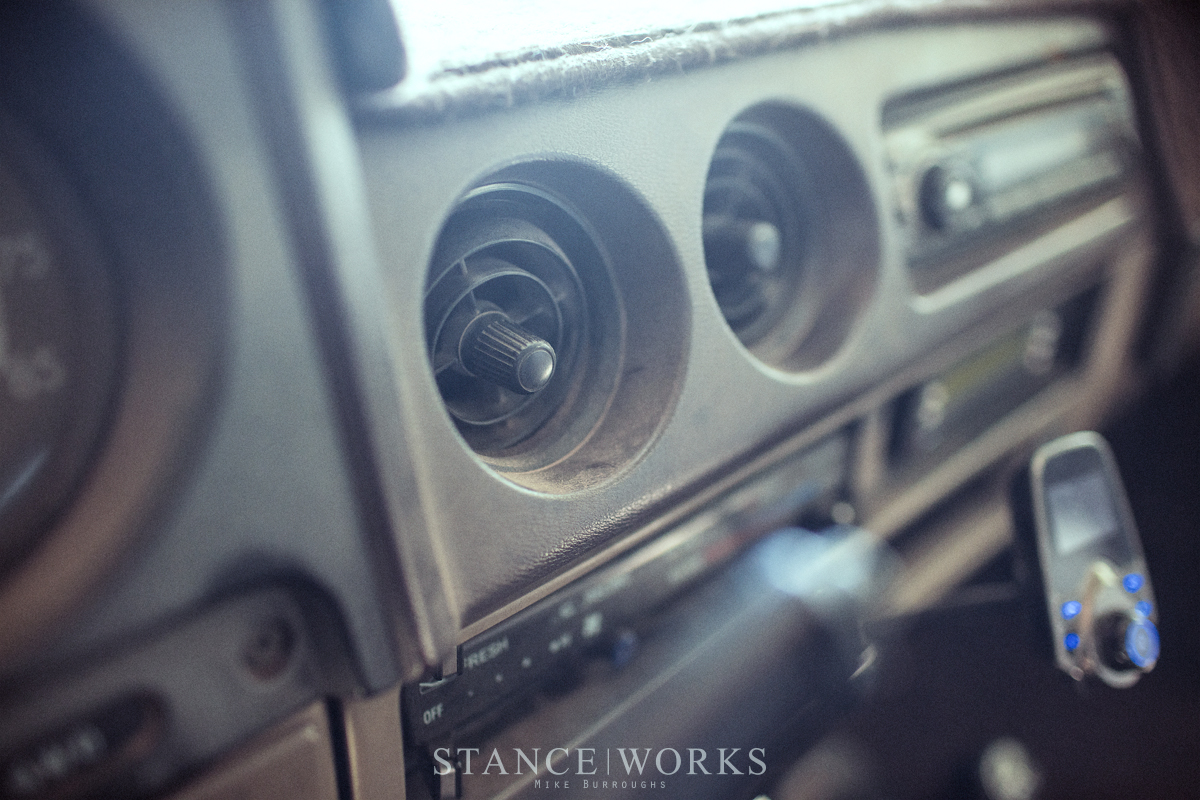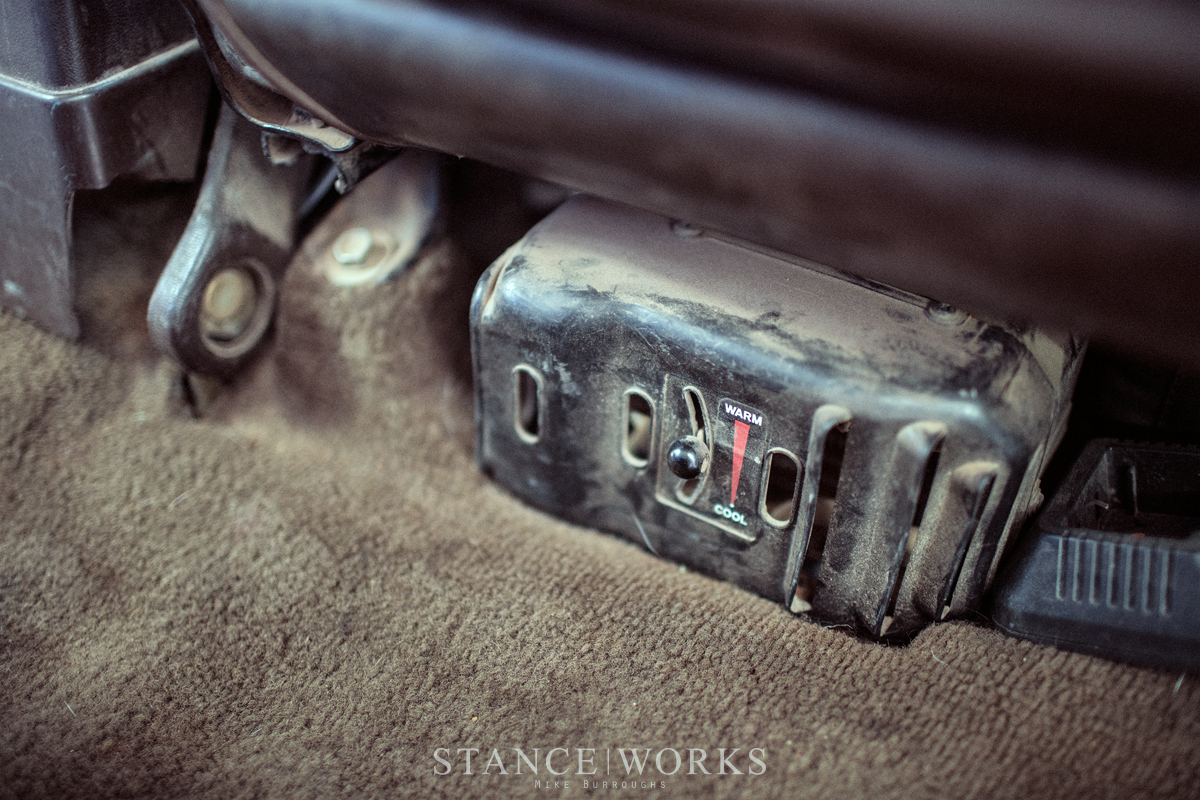 It gets worse though… there's the new ominous stain on the rear seat, presumably from Chloe. Black and embedded deep, I was in truth a bit worried how it would come out of the cloth upholstery.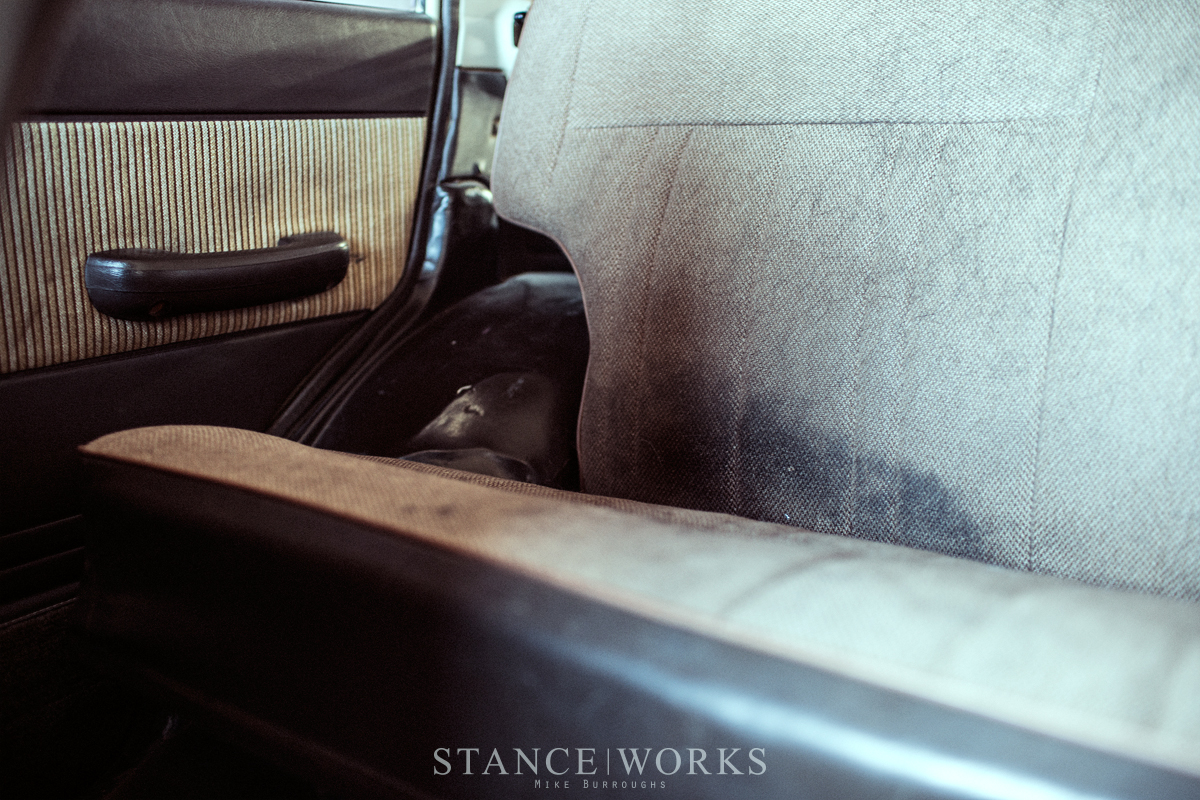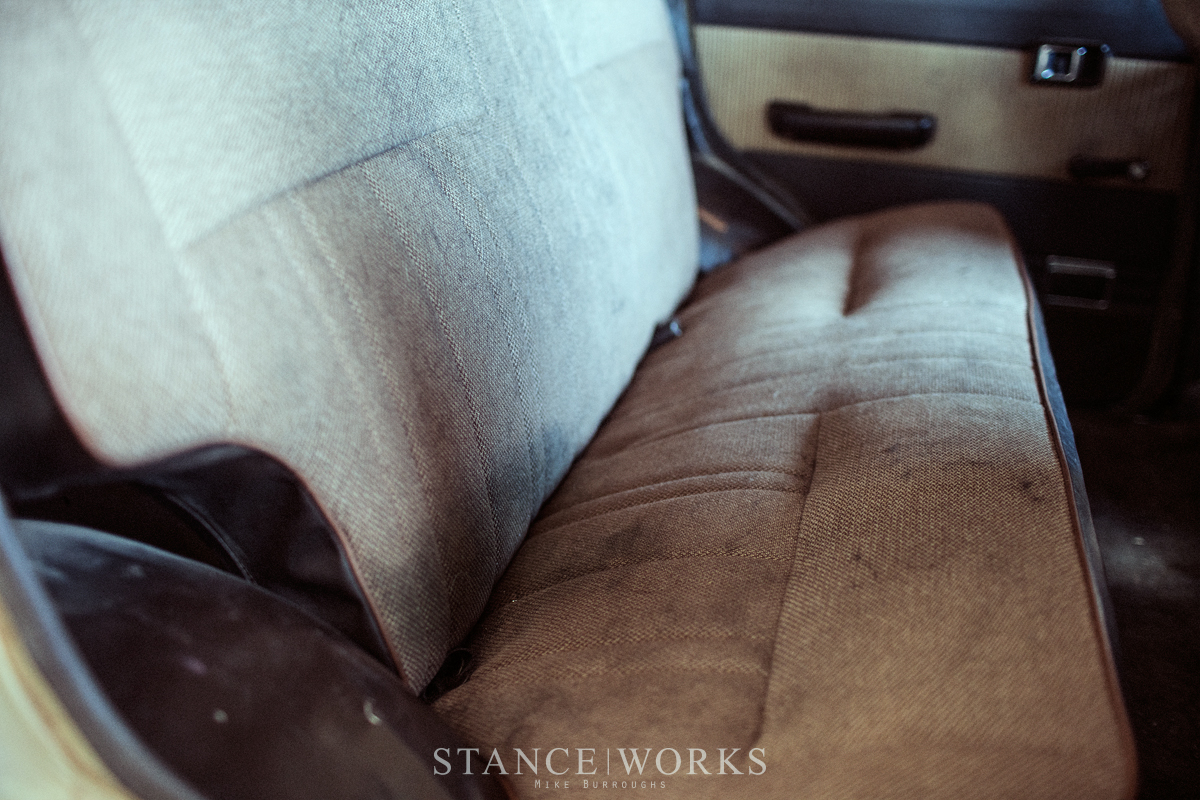 The tailgate, which was used as our cooking table for most of the trip, was now home to several new greasy stains. Even Chloe was uninterested in giving them a taste. Sure, messes come with the territory of living in a truck for a week, but it seems perhaps we'd over-done it.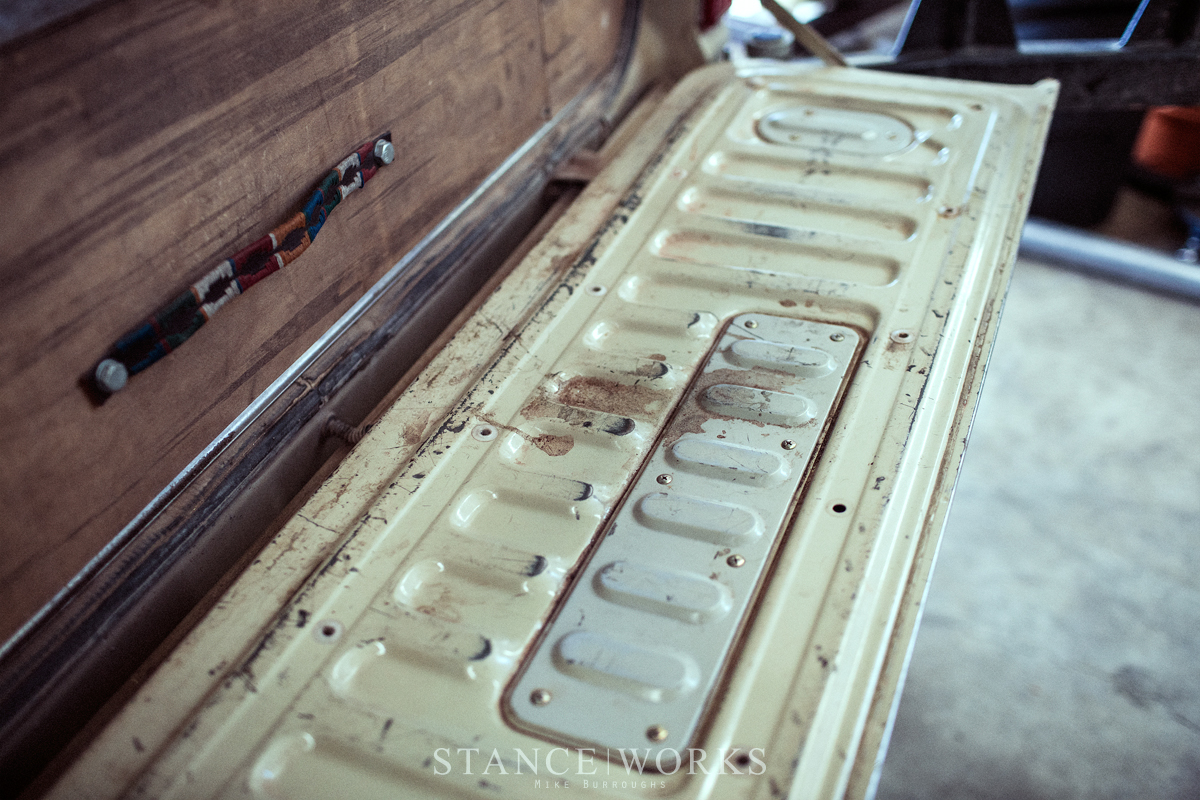 In need of some heavy-duty cleaning firepower, we asked our friends at Turtle Wax to send over exactly what we need to bring the FJ60 back to life. First on the list was a good vacuuming, of course, but I followed that with their Power Out! Fresh Clean All-Surface Cleaner, which was perfect for conquering the dirt and dust that had cured to everything imaginable. Then I used an iron remover to dissolve iron contamination from the surface of the car.
If you're wondering, how can iron particles damage your car? Iron contamination is a result of iron fallout (tiny particles of iron that sheds from brake pads) attaching themselves to the wheels. This then oxidises which starts to attack the metal, first causing discolouration and eventually rusting it.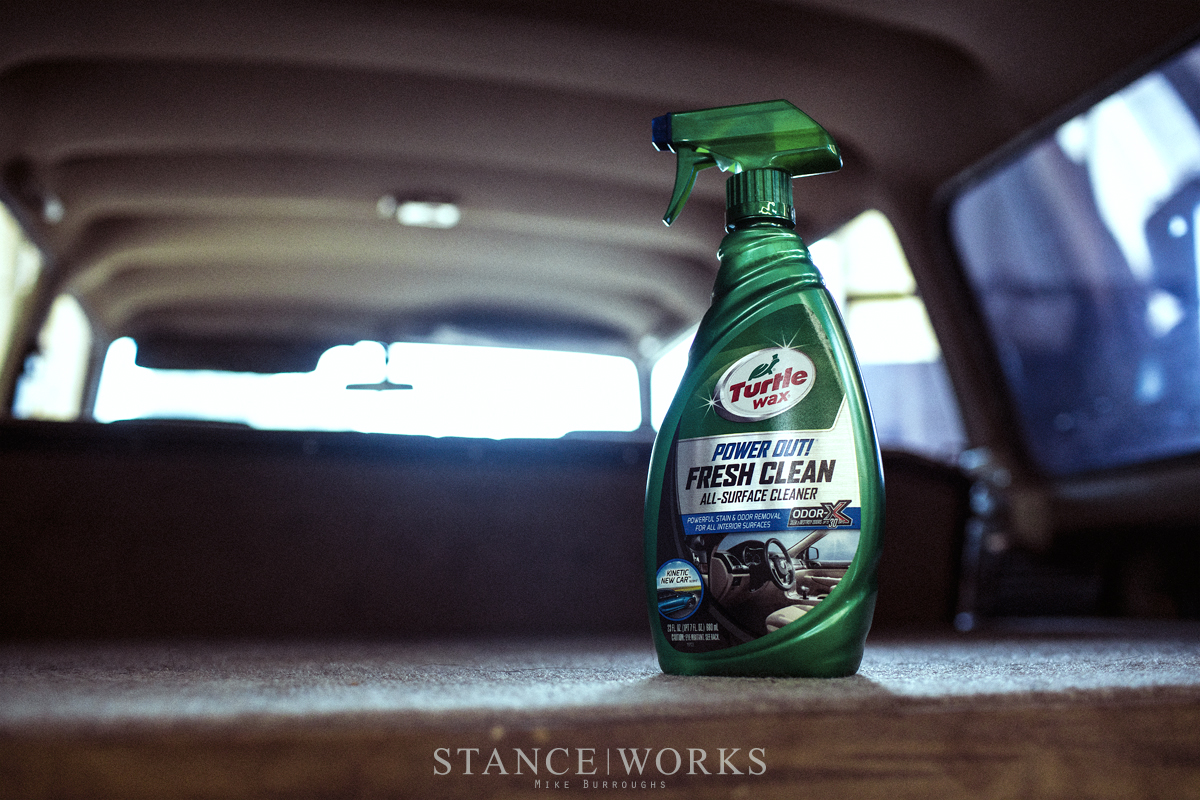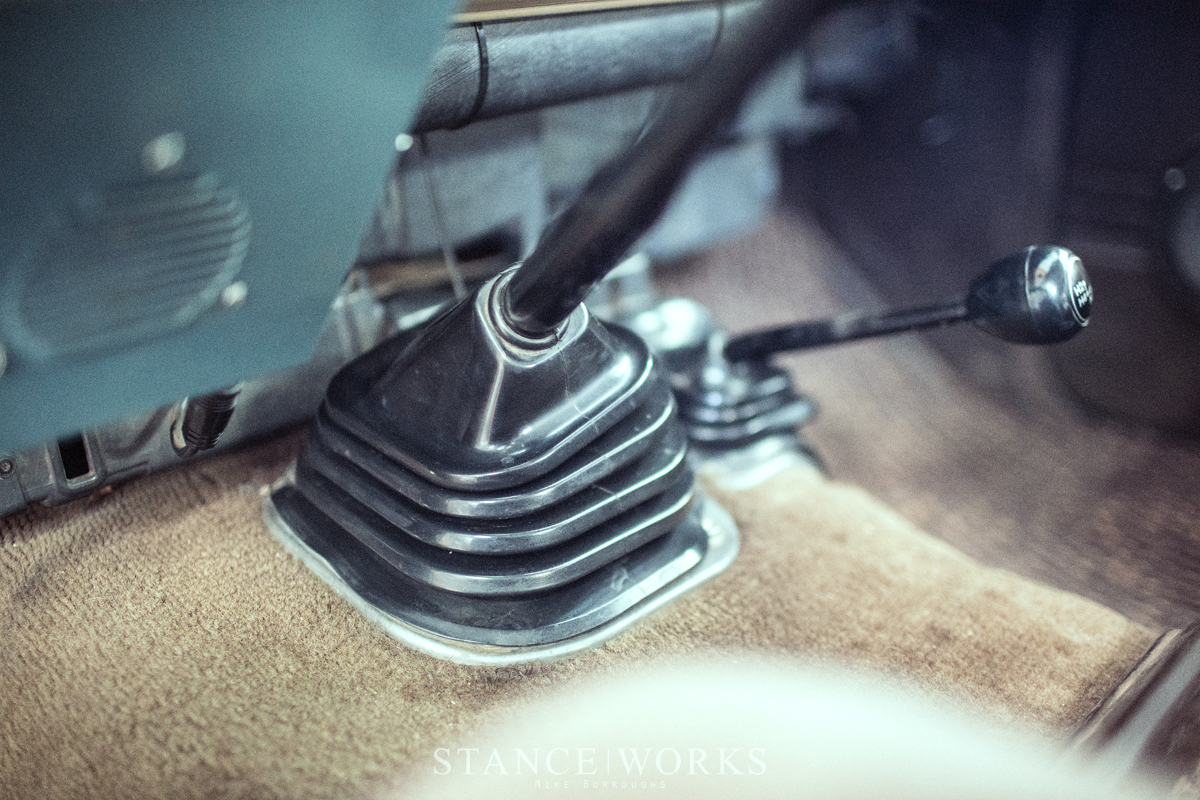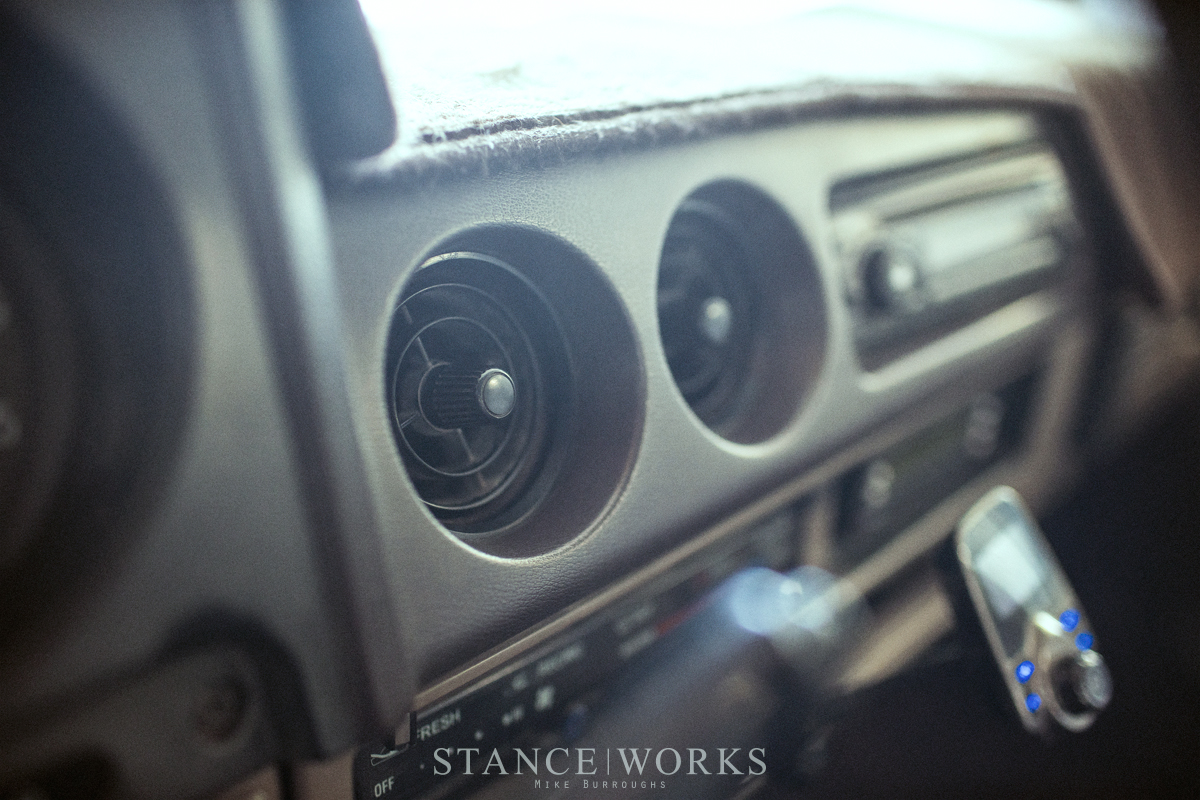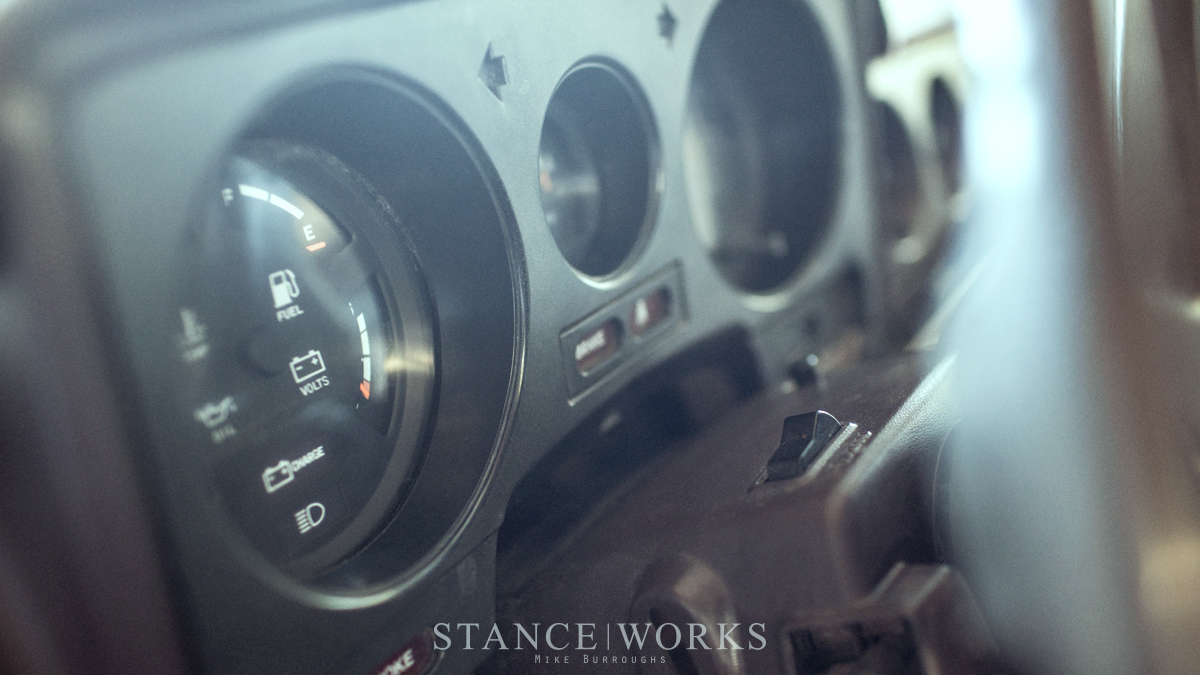 Following that, I attacked the nose prints and dog snot. Turtle Wax's Quick & Easy Exterior 1 Waterless Wash & Wax is intended for exteriors, clearly, but with its great glass cleaning abilities, it seemed like the right fit for tackling the inside of the Land Cruiser's glass. It worked like a charm.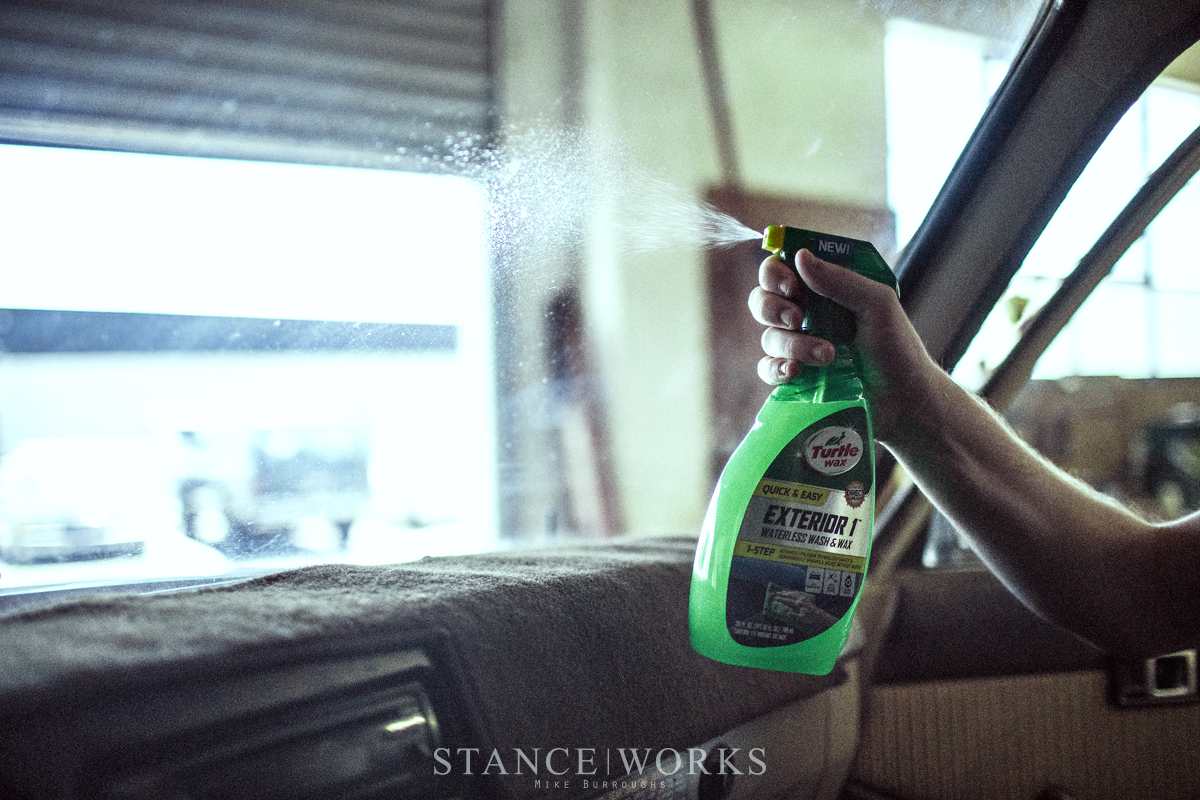 For the grimy tail gate, I turned to the MAX-Power All-Purpose Cleaner and doused it down. While no substance out there will do anything for my nicked and marred paint, it pulled all the grease right up, no questions asked. I suppose saying "you could eat off of it" is actually fitting, for once.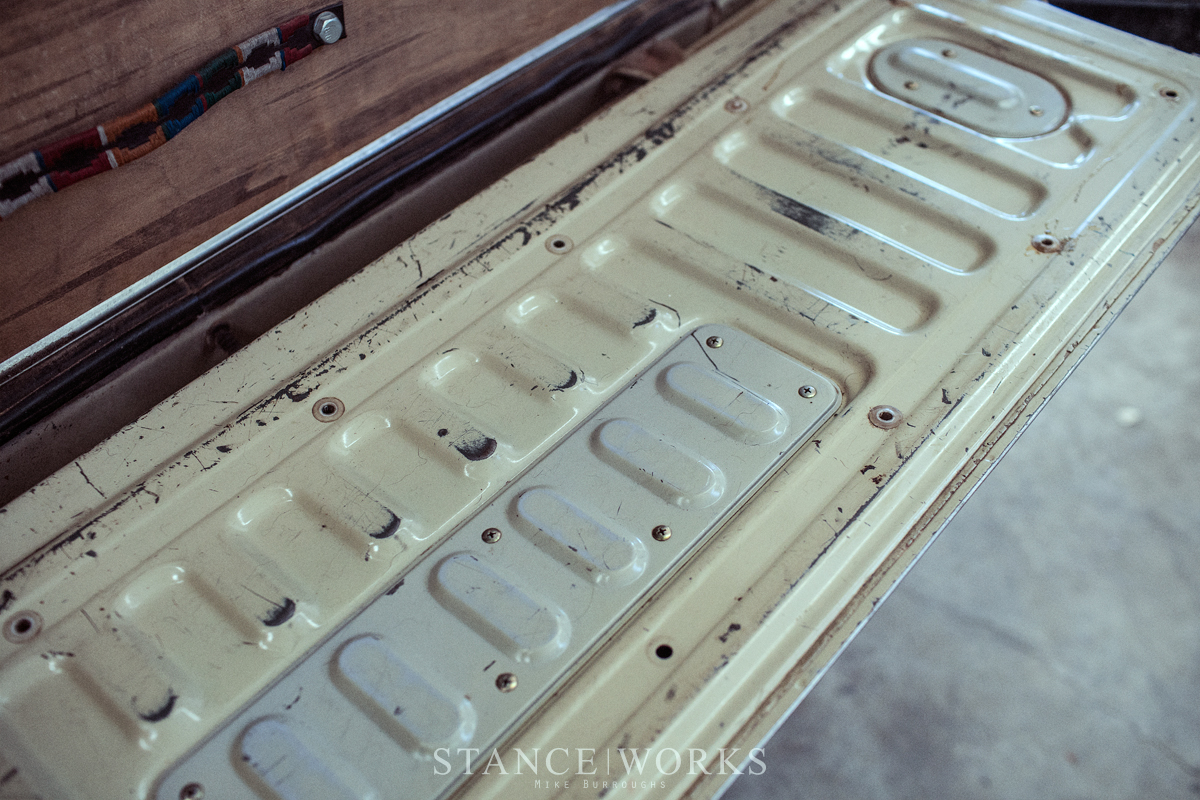 Lastly, I turned to the truck's upholstery, taking on a few spots and stains successfully before moving to the black behemoth at the bottom of the seatback. With the Power Out! Upholstery Cleaner and Protector, and it's attached brush head, I gave the seat a scrub, and let the foam do its work. After a moment, I cleaned things off, and was blown away that the mysterious mark wasn't permanent. In fact, it was quite the opposite.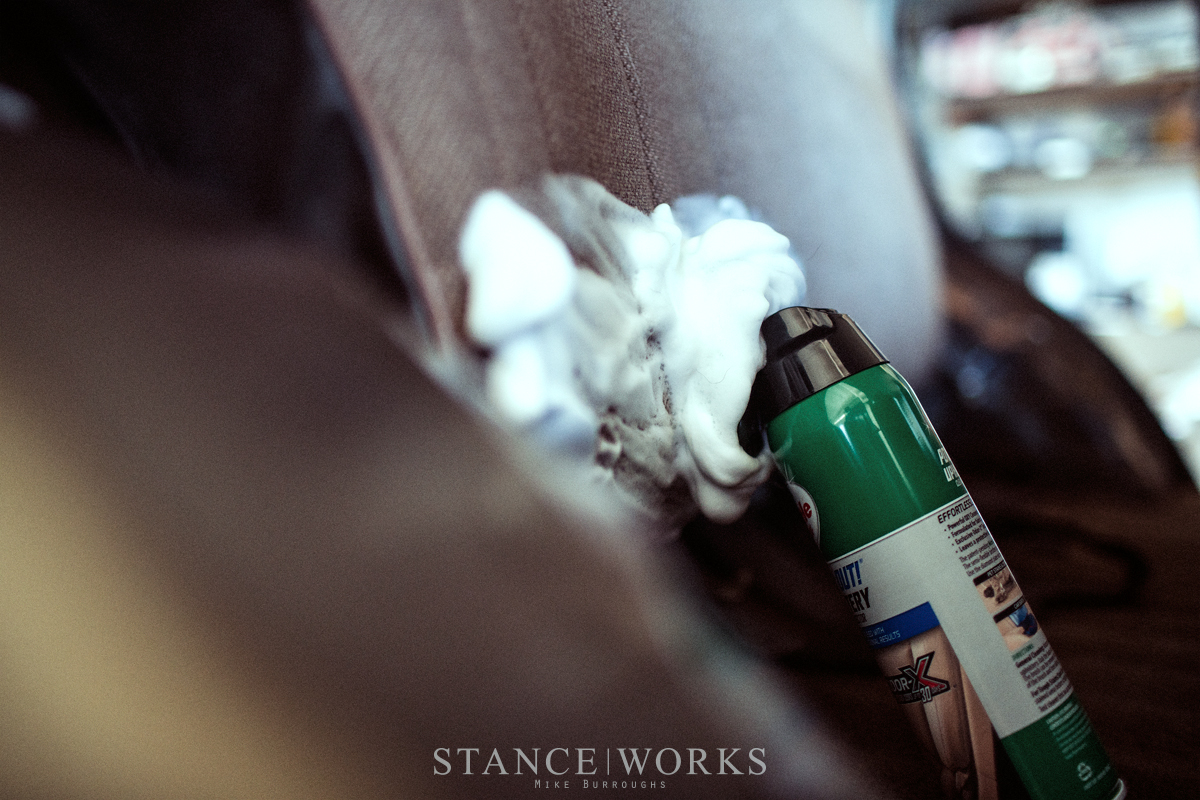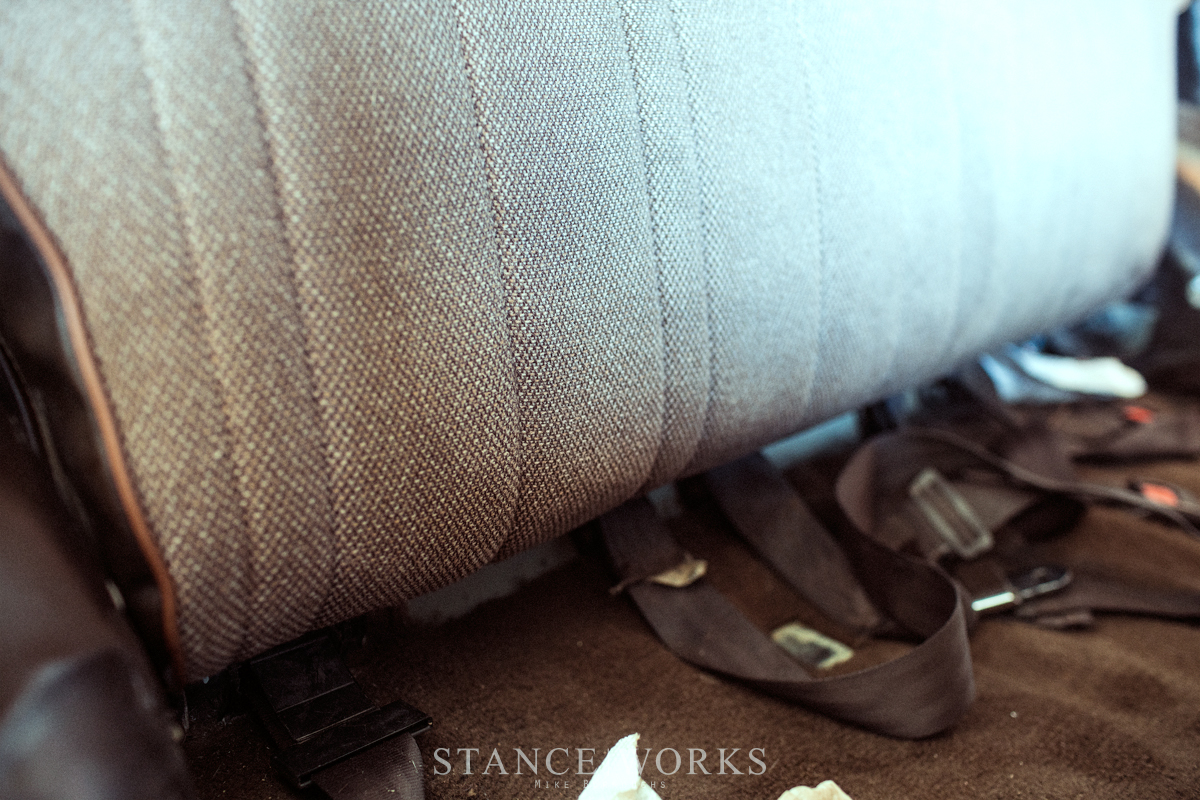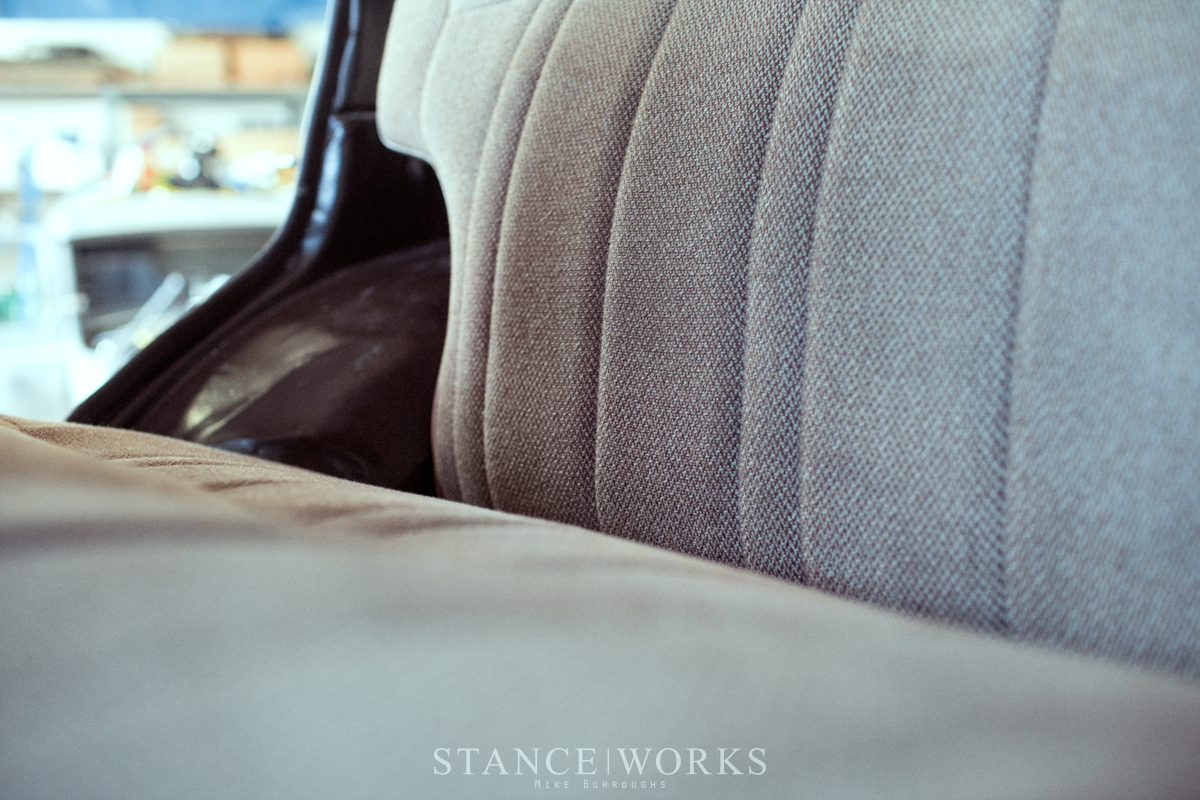 For good measure, and to finish the project, I scrubbed the remainder of the interior down, including bits of the rear carpet too. It's hard to deny the results, having brought years back to the life of my truck's interior, despite the challenges I've thrown at it. When time presents itself, I'm eager to tackle more. It'll be exciting to see what I can pull out of the door cards and even the headliner. But until then, it's clear: the truck is ready to be enjoyed once again. Chloe… do me a favor, and go a bit easier on it this time, will ya?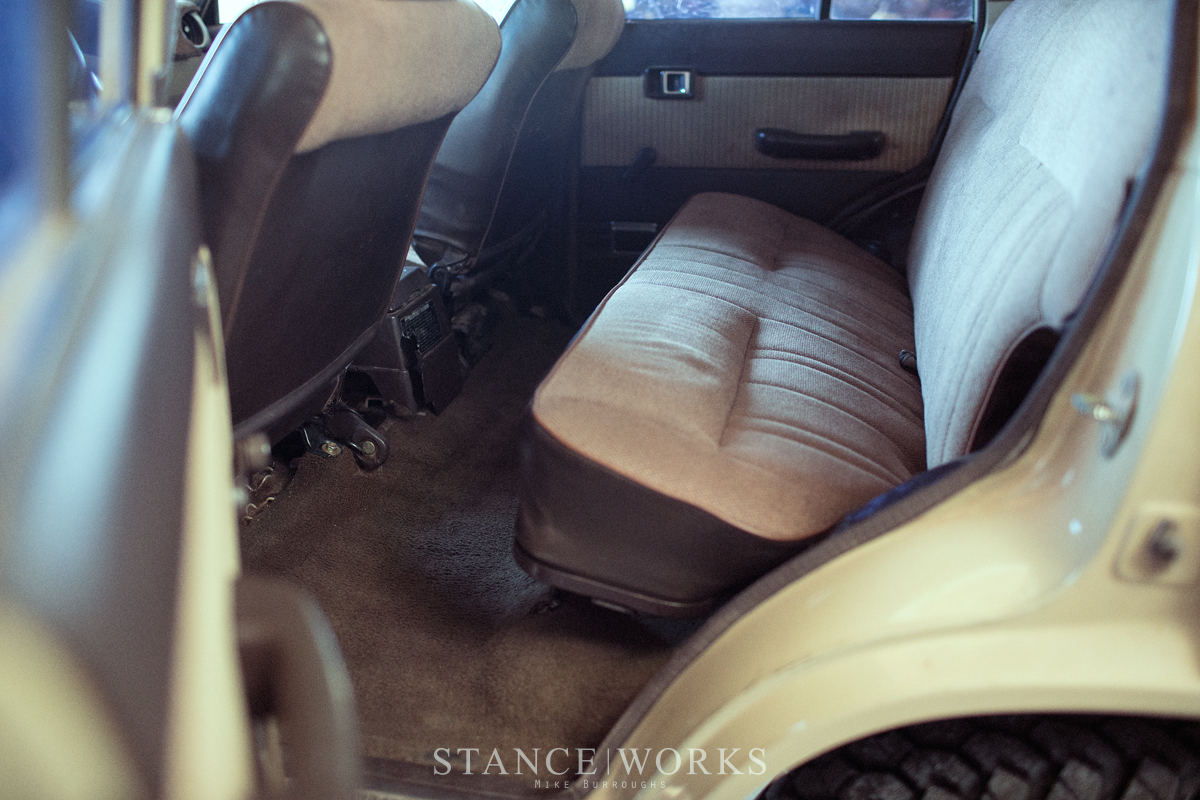 This is a sponsored post. StanceWorks is part of the Turtle Wax Shine Squad team, although the opinions and thoughts expressed in this article are entirely our own.