The end of March marks the end of our second year out in California and it finds us in a period of transition and growth. Yesterday afternoon, we closed the door to our old shop for the last time and handed over the keys. Our new warehouse is now home to our endless collection of wheels and tires, with shelves packed to the brim with car parts and new StanceWorks products to be debuted in the coming weeks. Armed with a nailer and sense of curiosity, Mike and I approached the task of building out our office space in a typical StanceWorks hands-on fashion. There's no better way to learn than by doing, so we dove right in and briefly entered the world of framing and carpentry. As the project cars made their way into their designated work spaces, the walls of our offices began coming together. With just some roofing, wiring, and drywall left to do, the StanceWorks Headquarters begins to look more and more like home. Soon we'll be back behind the desks developing content and editing photos through the daylight hours and working away on project cars under the setting sun of summer evenings.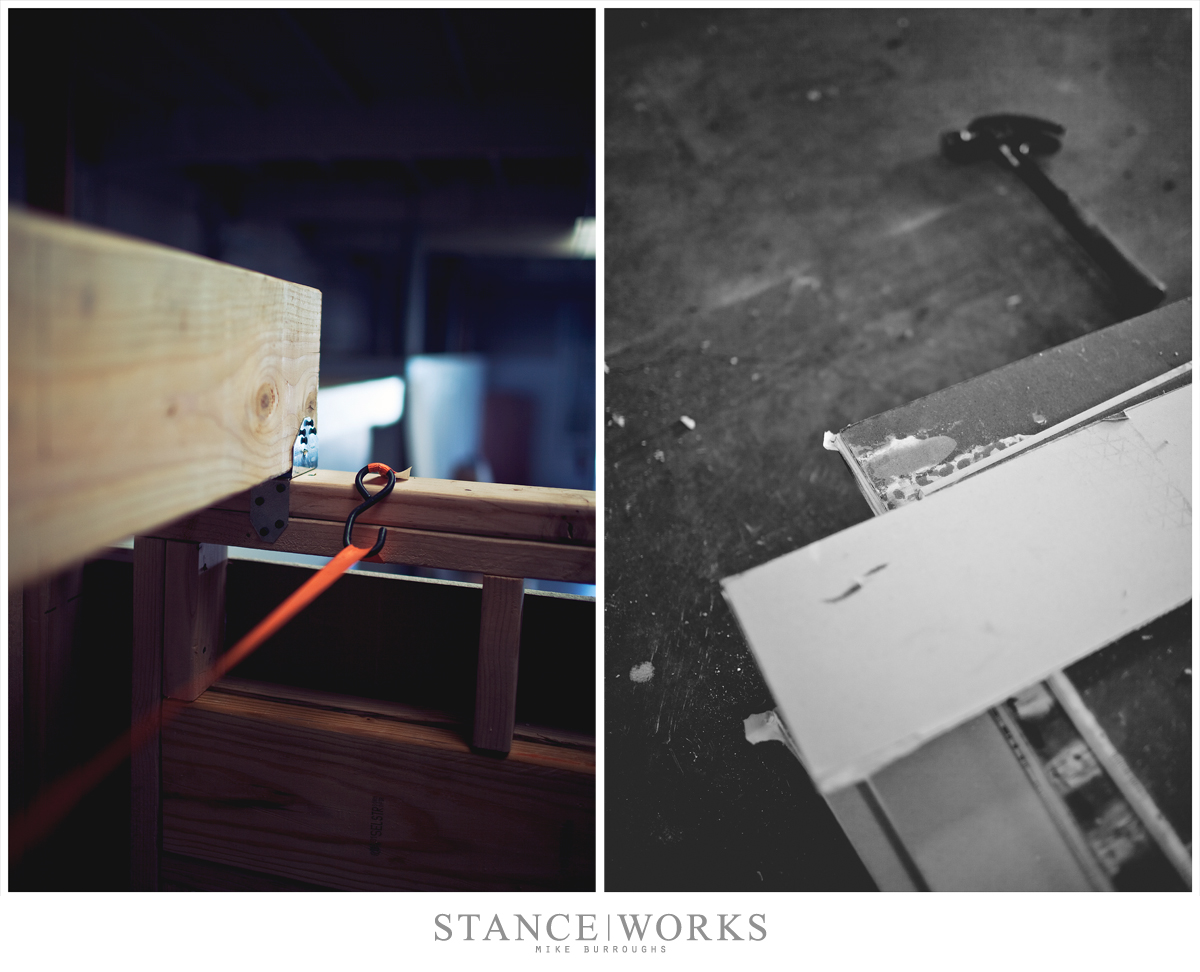 Our friend Brandon, of Bavarian Café, stopped by to check out the new shop and give us a glimpse at his most recent build. Brandon is an avid BMW Cafe Racer enthusiast who specializes in the restoration and reconditioning of 1970-1984 BMW R bikes.  Brandon assembles each bike giving proper attention to every detail along the way. The result is a shoowroom worthy Bavarian bike ready to hit the streets. This particular Beemer rumbled up outside our shop and left us all dreaming of a two-wheeled addition to our collection. Brandon shares the same Bavarian passion that flows through our veins, so you can be certain that you'll see more of this in the coming months on StanceWorks.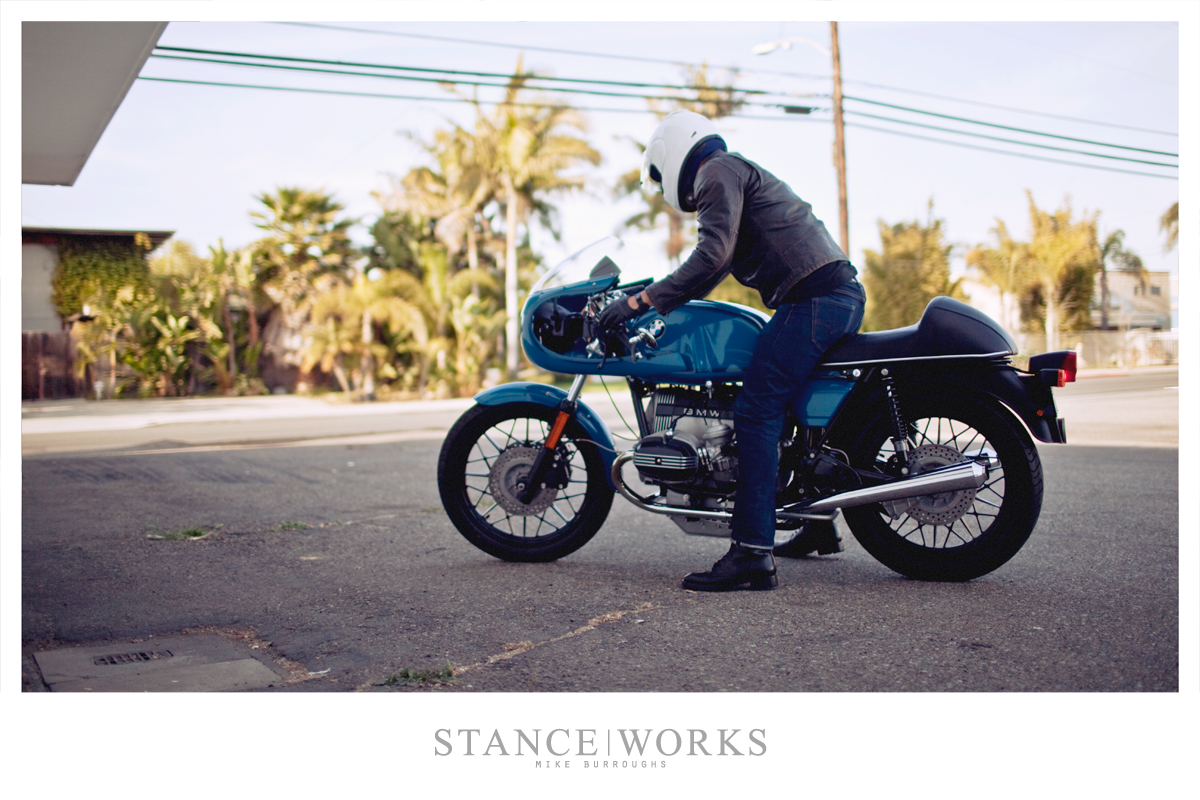 While we've been hard at working sawing lumber and lifting drywall every day, we took a moment to dust off and head over to the Irvine Cars & Coffee to feed our weekly car desires. Row after row, the diversity and sheer number of cars in attendance always excites that spark in us. In no time, you find yourself wandering back and forth with eyes darting and fingers pointing  like a child again. Classics, exotics, and fitted imports all make their way out on Saturday morning to start their weekends off. We make it a point to attend the event on occasion to hunt out the hidden gems that hibernate in garages until the Cars & Coffee lot calls their names.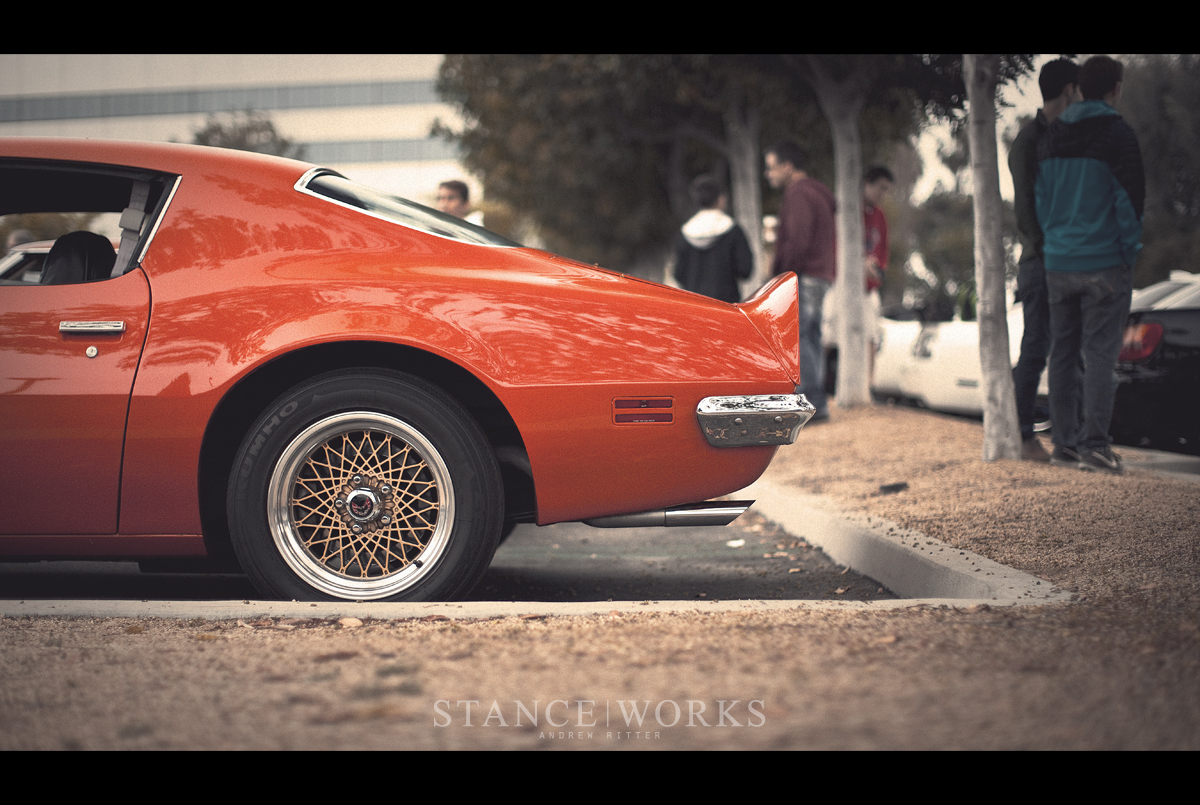 So now it's back to the shop to finish the ceiling joists and continue preparing the new StanceWorks online store for its debut in the near future. As the spring temperatures start creeping in and a new show season grows closer, we hope you find yourself in a similar period of transition. Whether it be a refresh for your car after the long winter months or a project that you've been eager to complete, stay motivated and keep up the hard work. That first big show will be here before you know it and it will be time to relish in the good times spent on showgrounds with friends.