Rounding out this week's trio of DV Mechanics-built Alfa Giulias is a rather unique example, and this time, it's not owned by Dorian Valenzuela himself. Instead, it's owned by friend and fellow Alfa enthusiast Alex Fisher of San Francisco, and just like the wisest of Giulia owners, he knew exactly who to entrust with the work needed on his prized possession.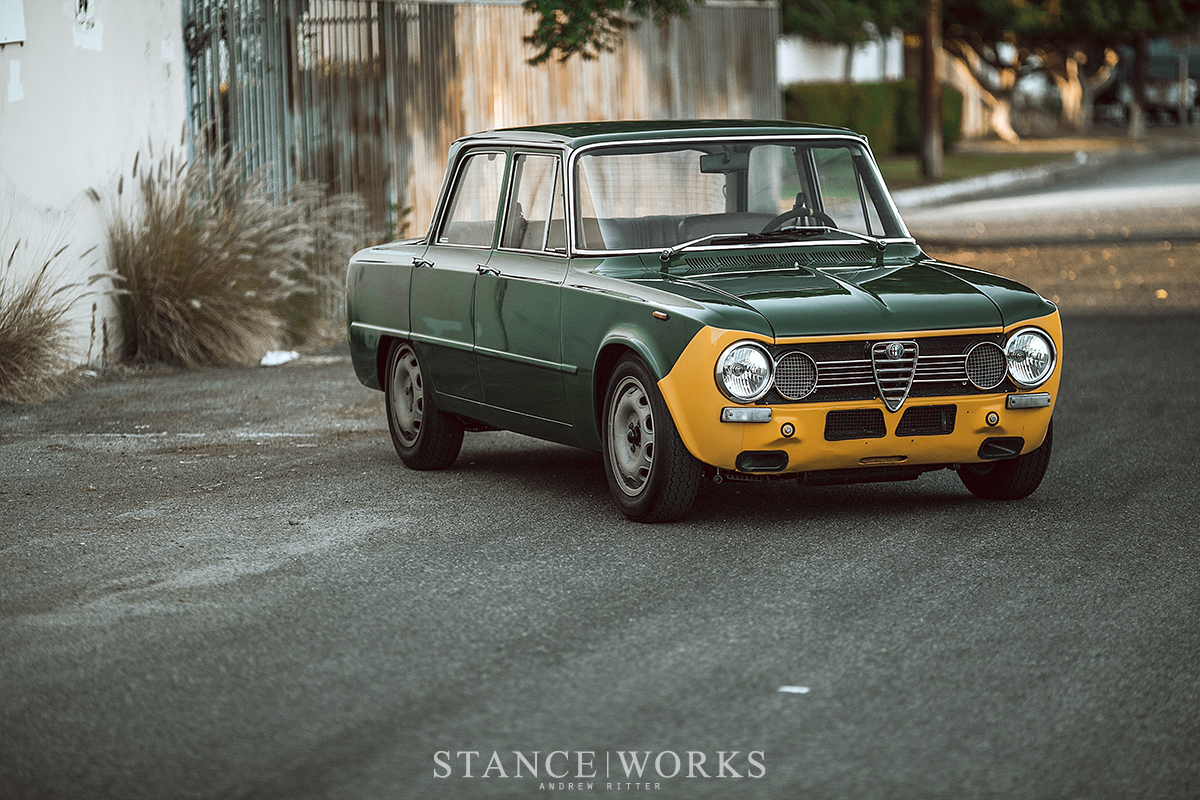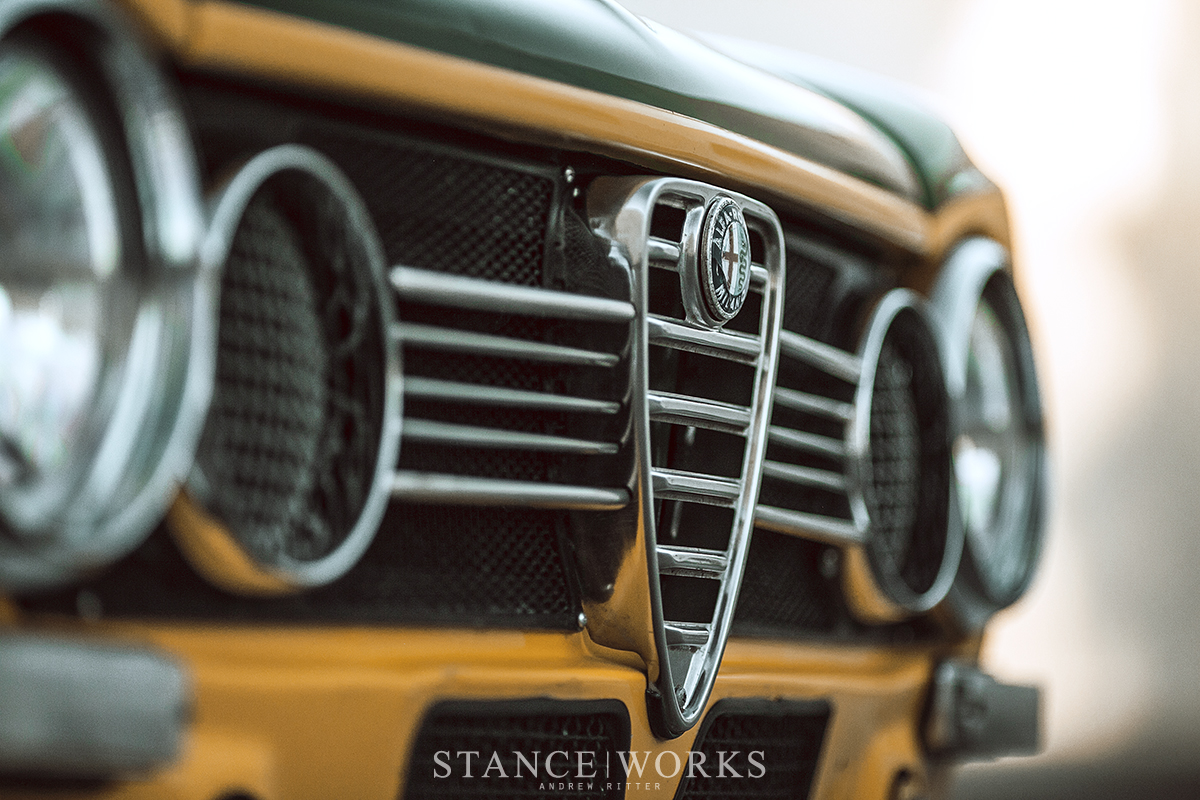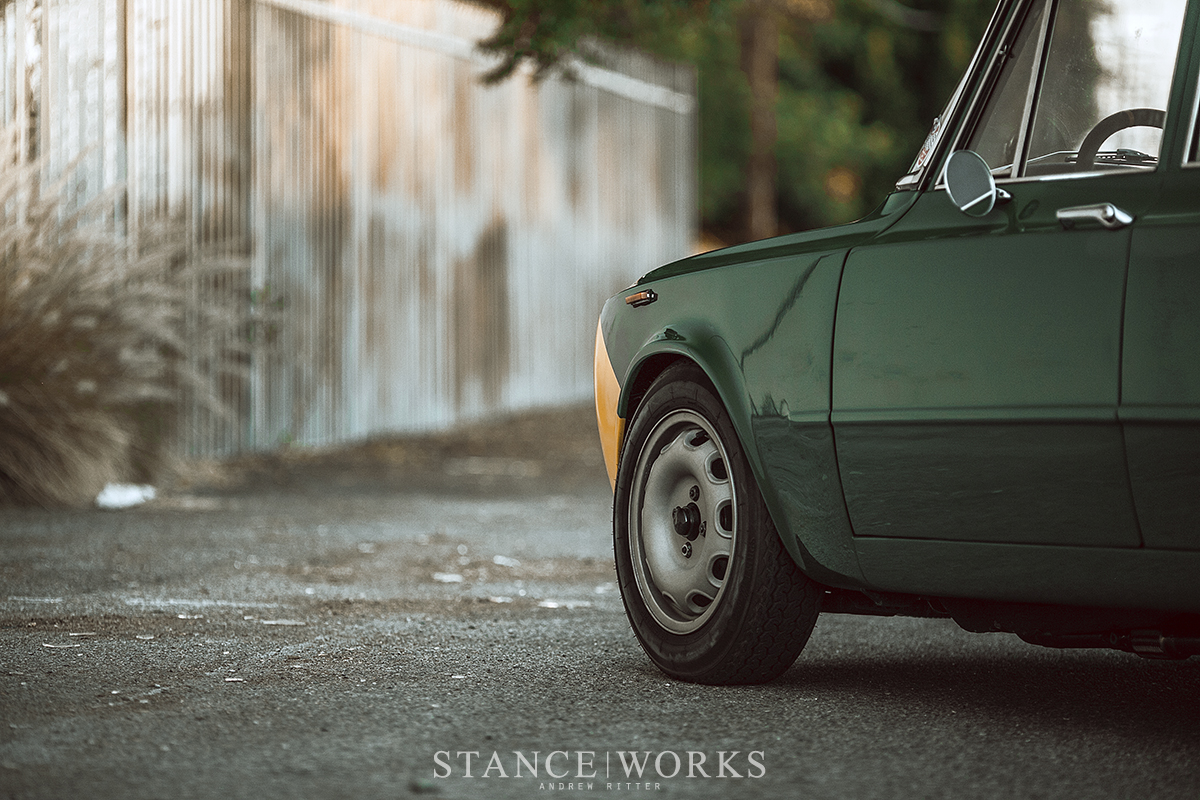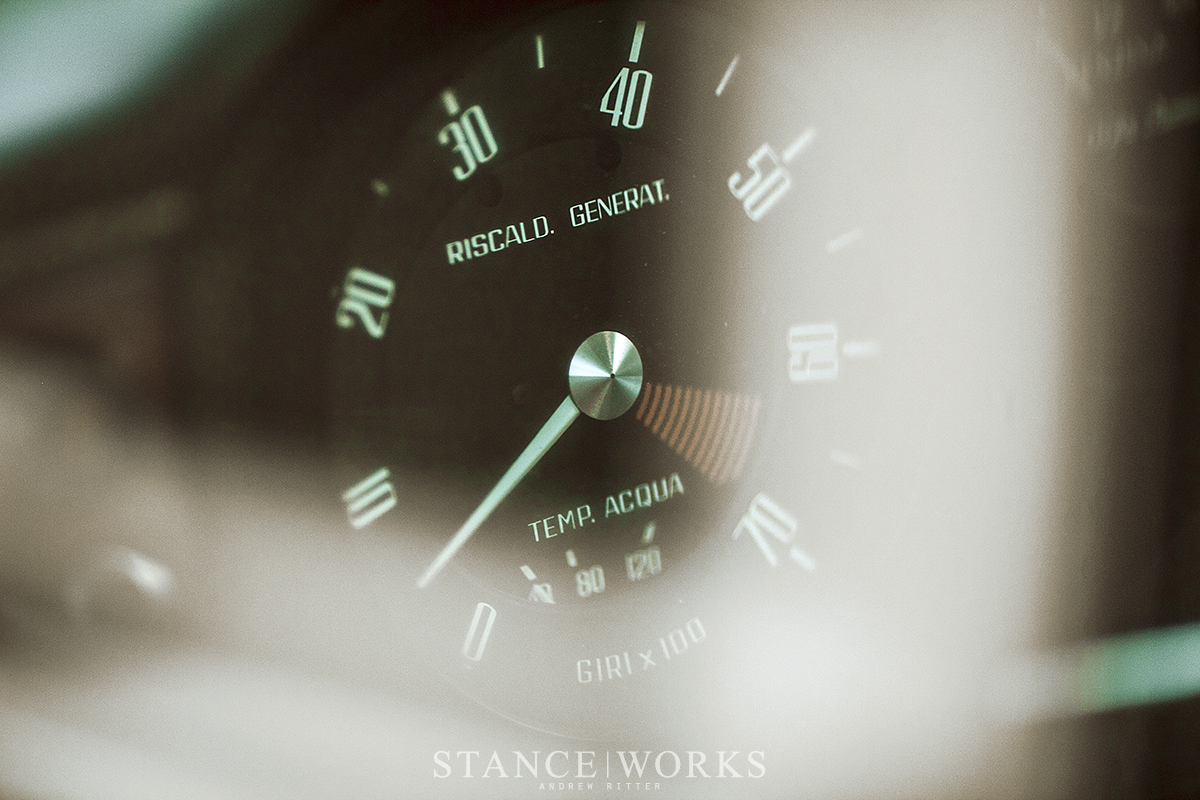 This particular car comes with a bit of backstory. Originally built and owned by famed historic Alfa racer and builder Santino Balduzzi as his personal car, it sports a host of changes and characteristics that take it far beyond your standard Giulia 1300 Super. Balduzzi, of Lodi, Italy, earned a name amongst the Alfa Romeo community in the early 1970s, racing cars in a number of European Championship races, and winning a few at that, including the '73 4 Hours of Monza. Working closely with Autodelta – Alfa Romeo's racing department – Balduzzi can claim to have built some of the fastest Alfas of the era. Thus, owning his personal car is quite the treat for any Alfa fanatic.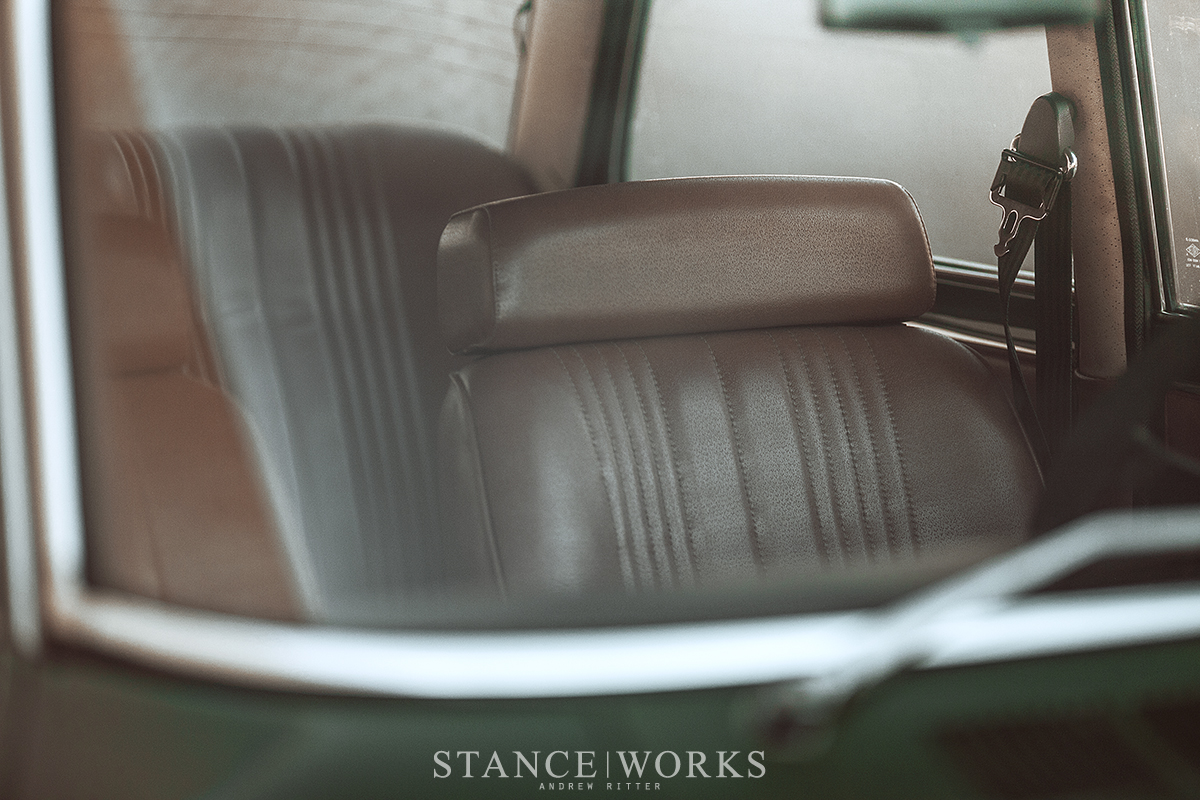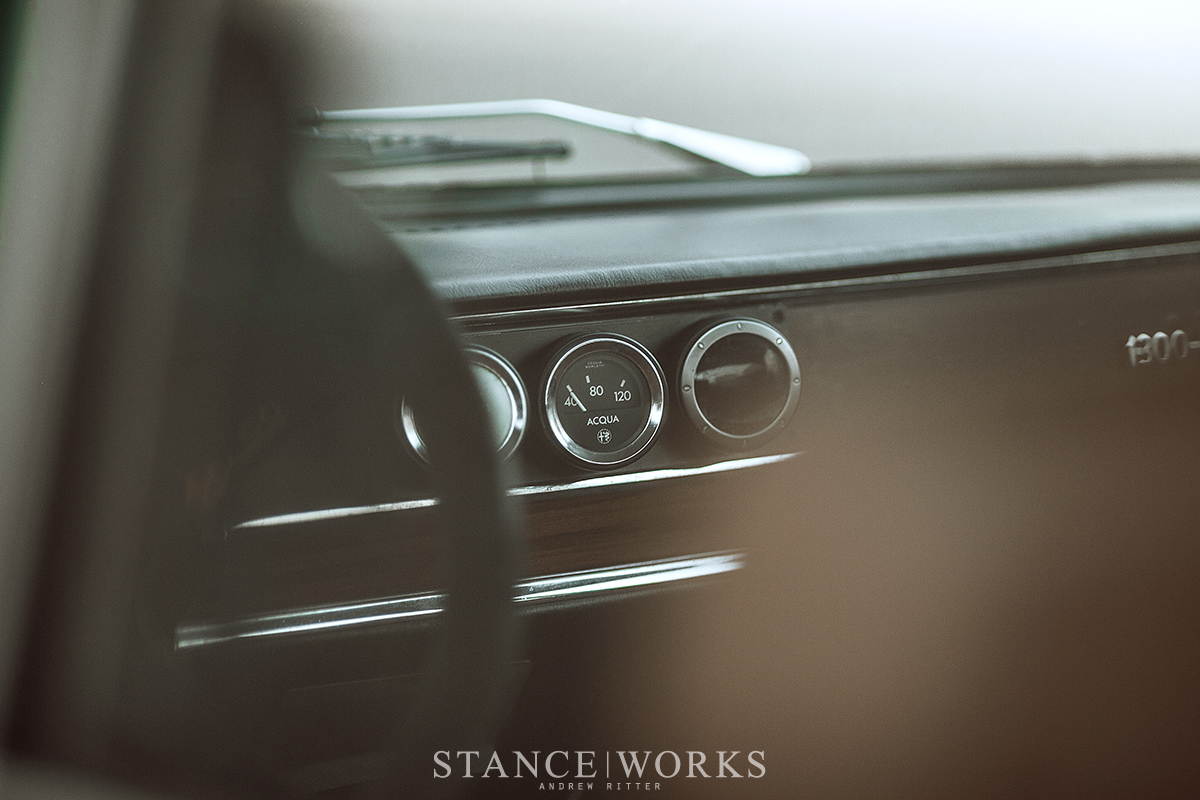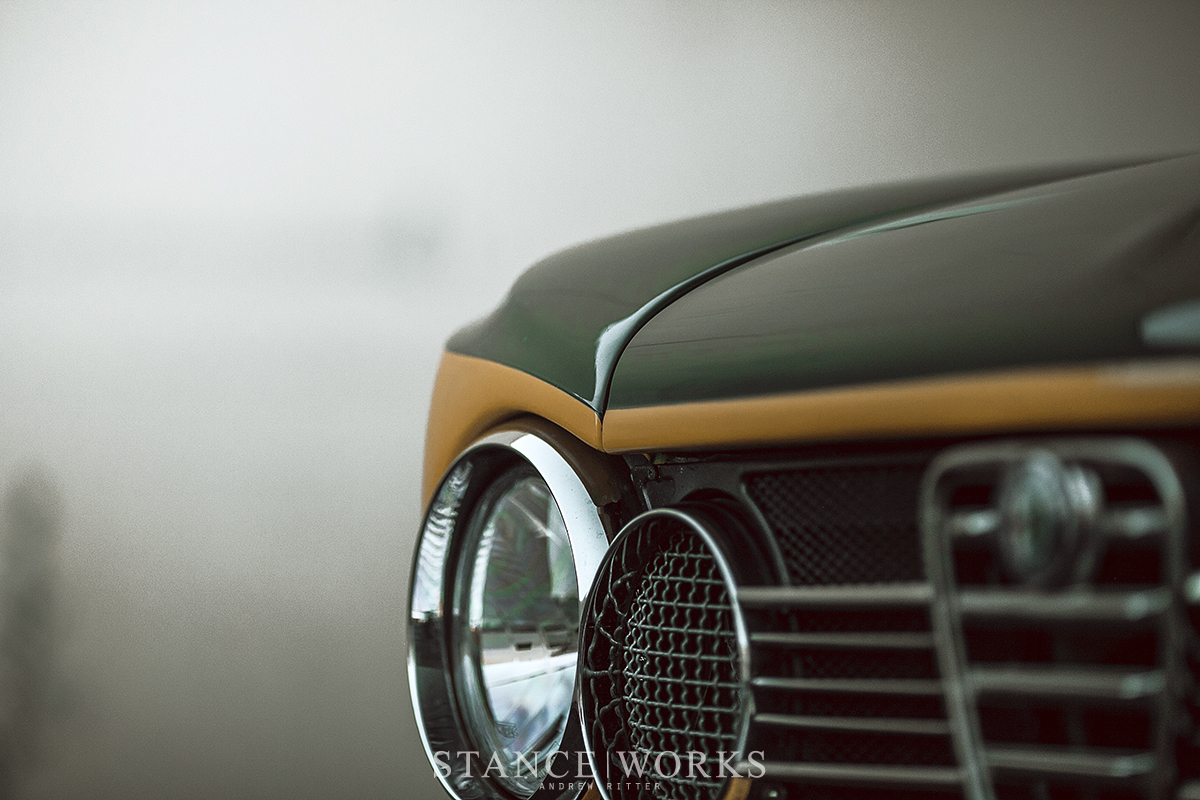 Balduzzi's personal touches are most notable under the hood. In place of the original 1300 engine, a 2,000cc counterpart was fitted, complete with lighter, higher-compression pistons, a ported and polished cylinder head, hot cams, modified 36mm carburetors, big headers, and more. Producing 180 horsepower, the car is substantially faster than Alfa Romeo had ever intended, unlike Santino Balduzzi himself.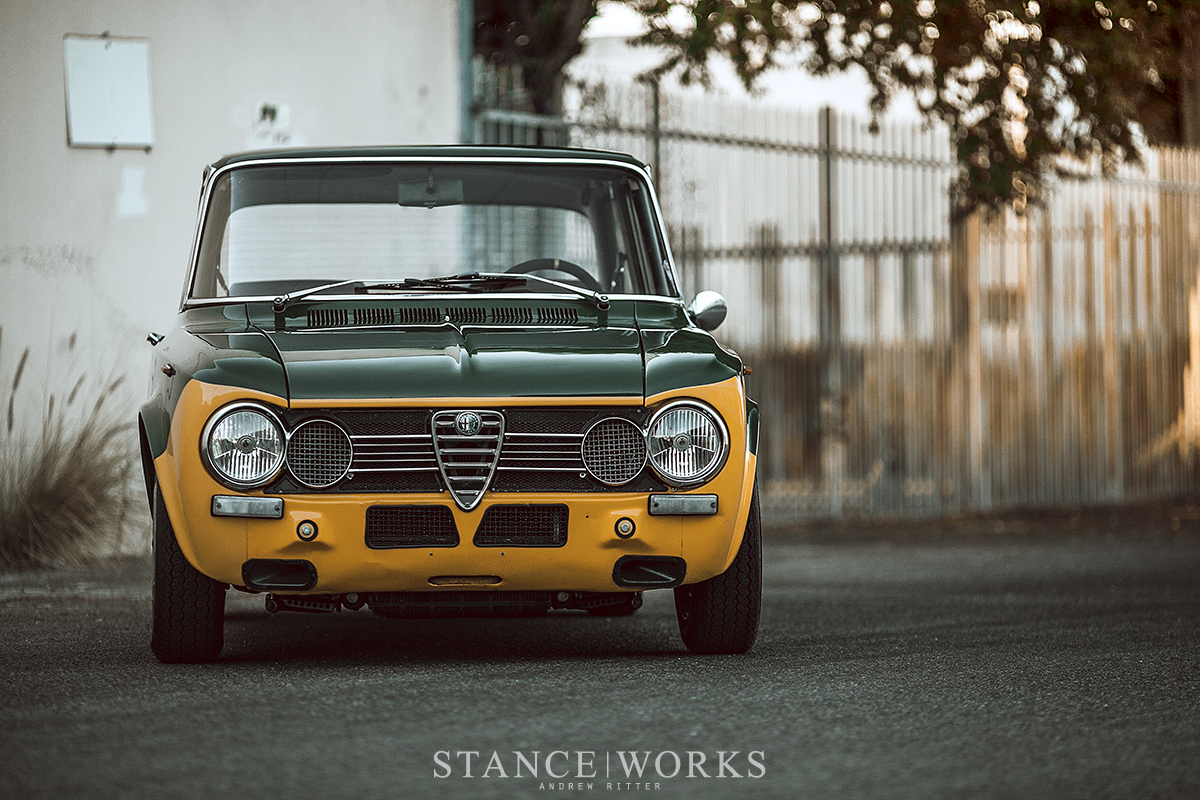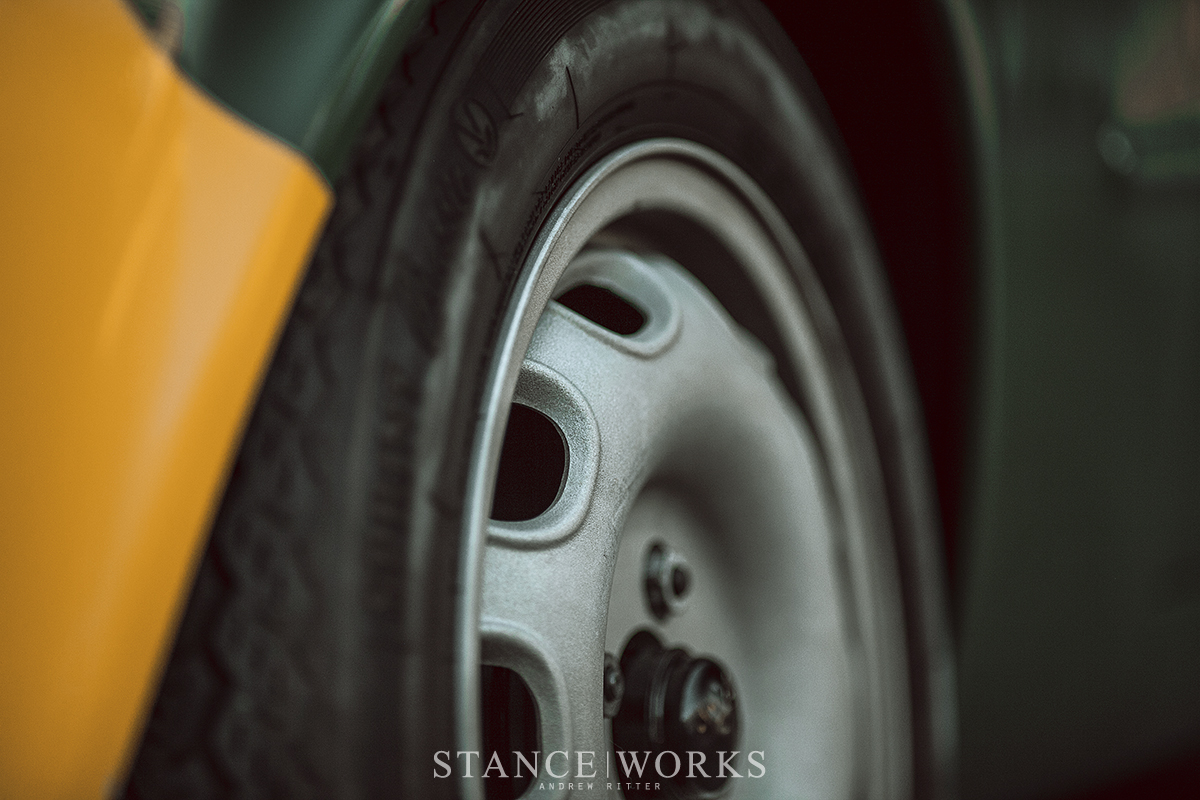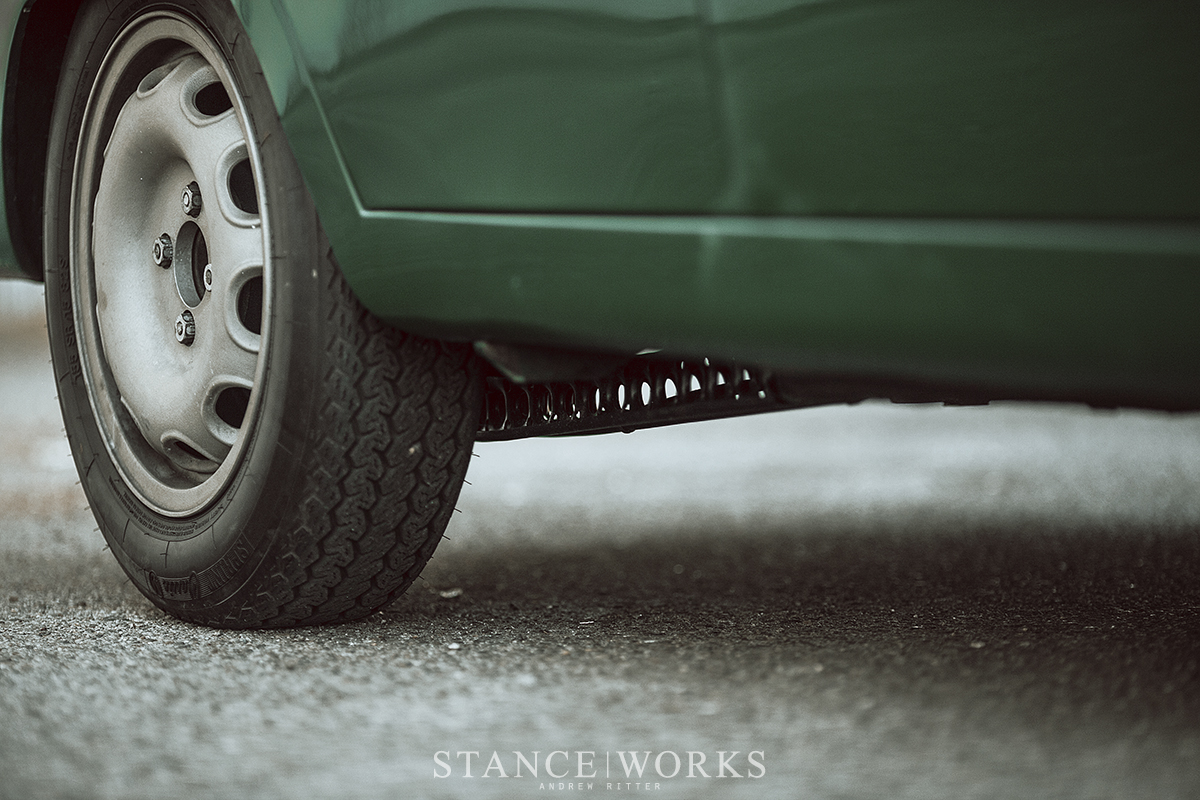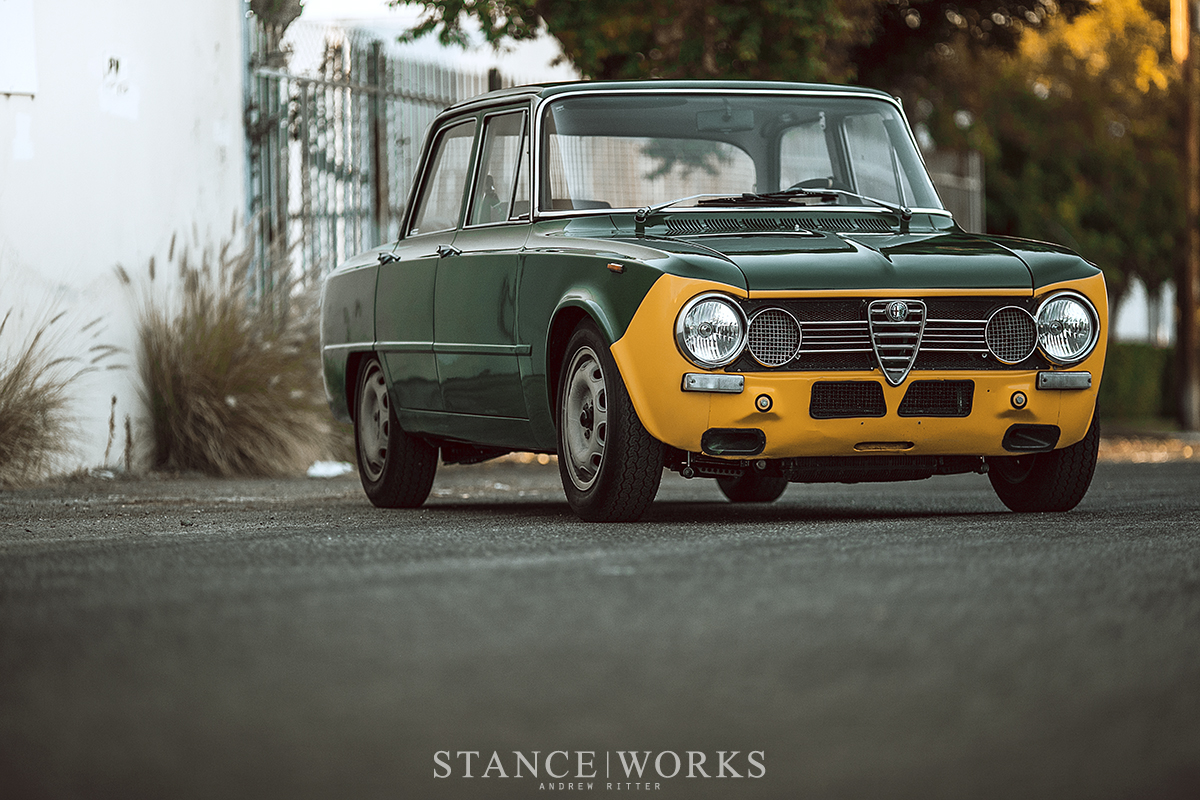 Originally, Balduzzi equipped the car with upgraded springs, brakes, and shock absorbers, but this is where Dorian decided to take some liberties in bringing the car to the 21st century. With a slew of Alfaholics race parts, he rebuilt the suspension front to rear. With the car's new stature, Dorian also fabbed up a mandrel-bent stainless exhaust to replace the low-hanging system it was previously equipped with. The car sits on 15×5.5 "TZ" wheels wrapped in Vredstein Sprint Classic tires, and with the power it sports, it's apparently a blast in the canyons.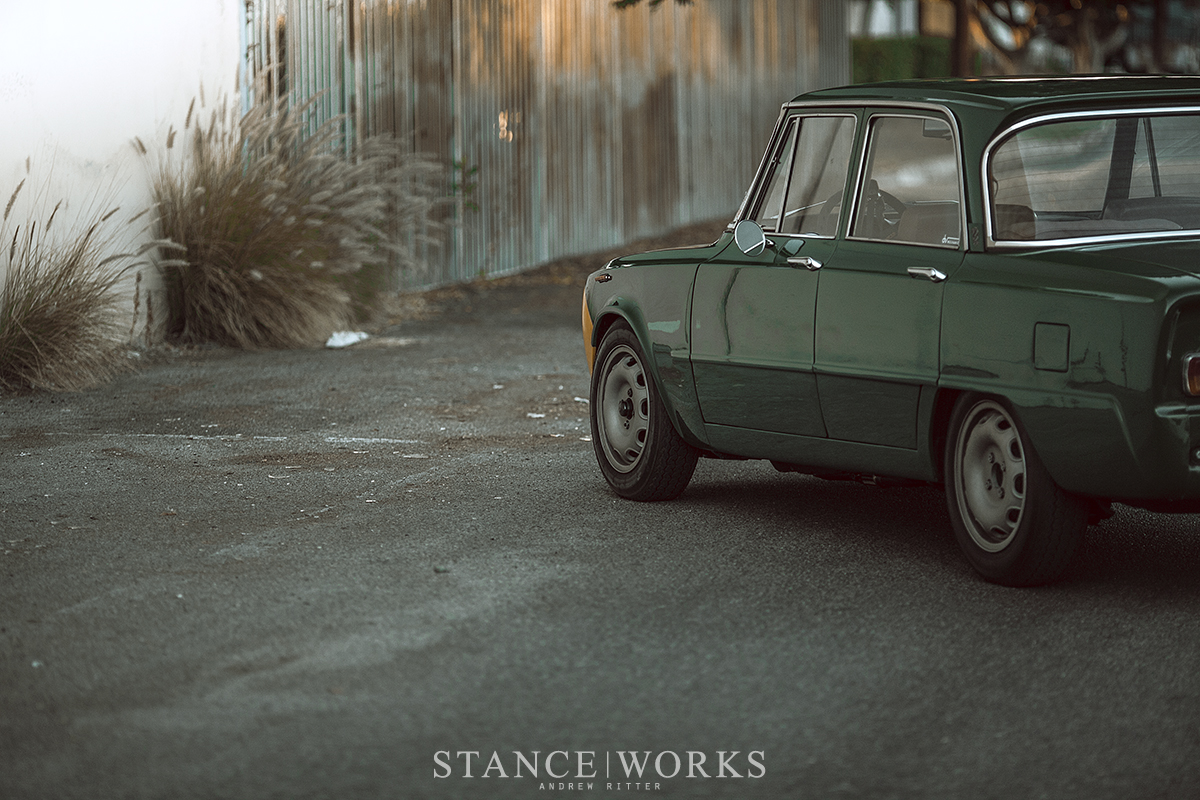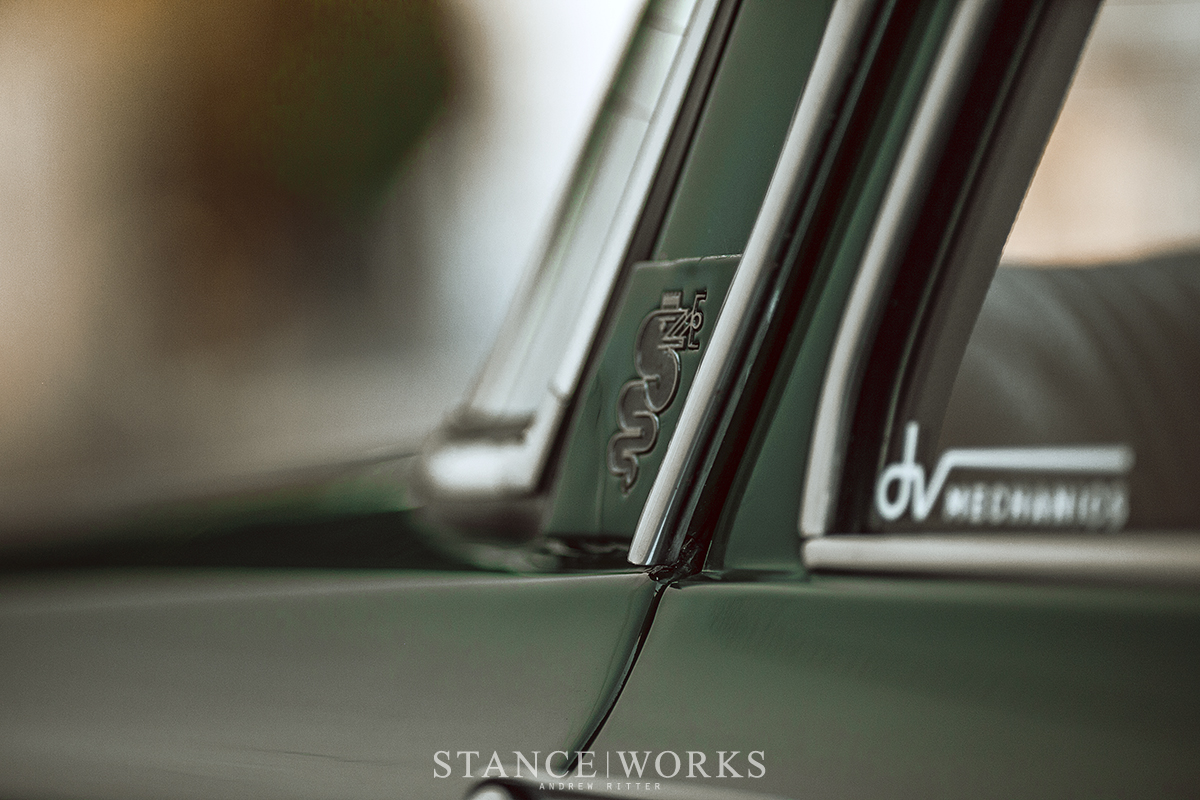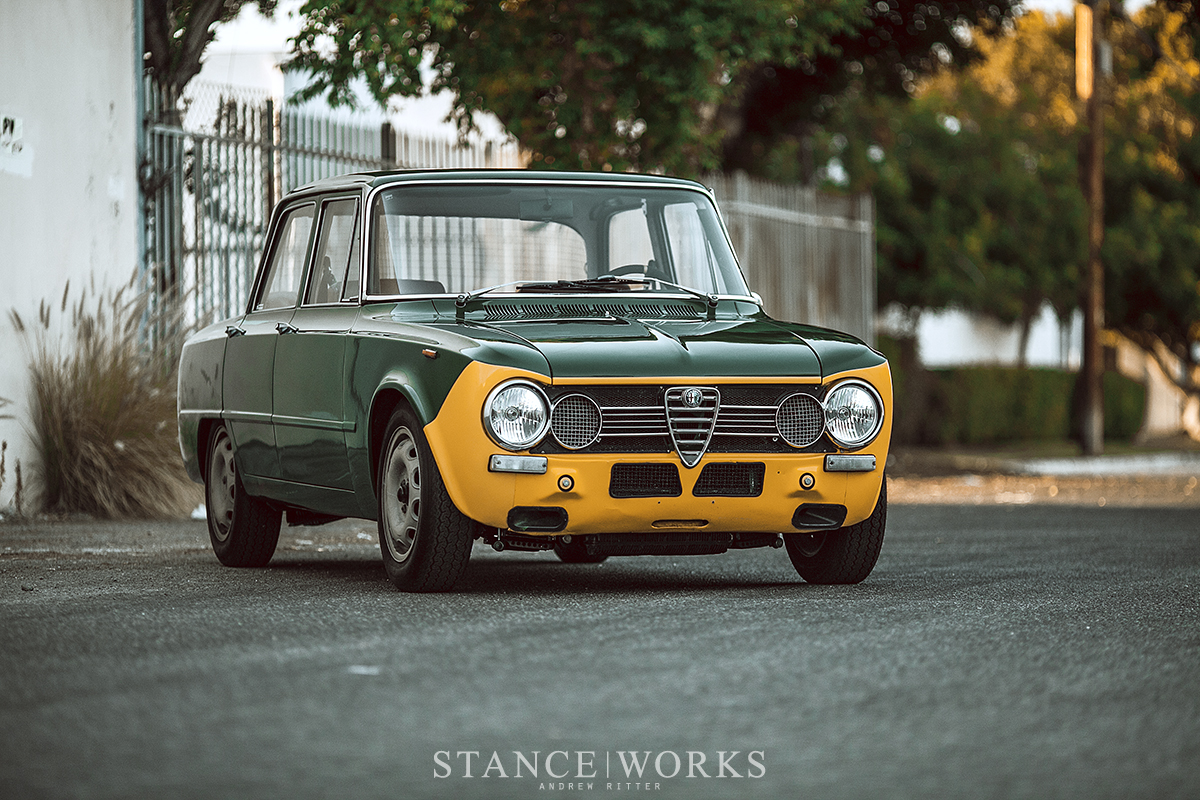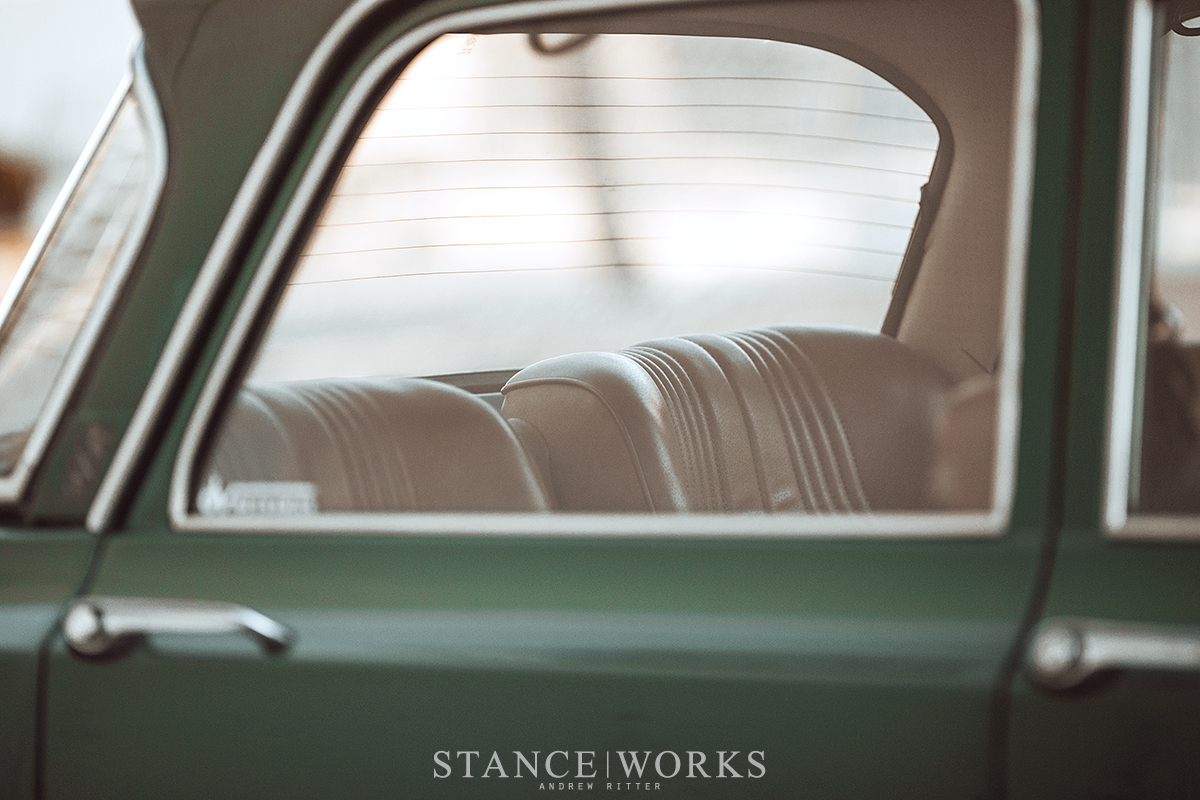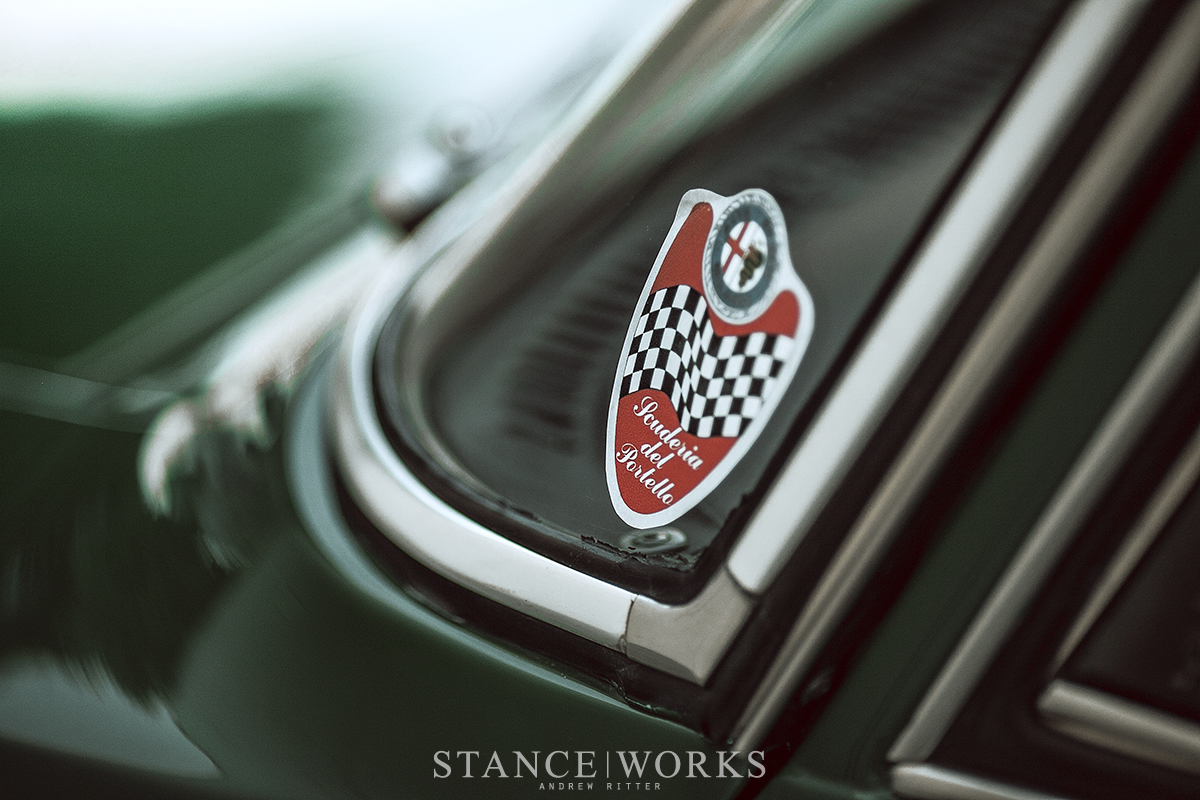 The car still sports the paintwork Balduzzi blessed it with decades ago – a deep fern green with a classic yellow Alfa nose. With less than 50,000 original miles on the car, the paintwork still shines incredibly, as does the all-original interior. Dorian was quick to leave things untouched, not wanting to mess with the originality of the beautiful sedan. Instead, he only sought to improve the driving experience, and offers Alex, the owner, the help needed to keep the Balduzzi engine running in top shape.