Historically, it's coupes that get the love. There's something iconic about a two-door's profile and their sportier disposition. Sedans, on the other hand, are born and bred as a means to an end, a way from point A to point B with the capacity to carry a family. As such, the E9 Coupe has found its way to the spotlight and is heralded as Hagerty's 2019 top car to invest in. The E9's four-door counterpart, the E3 "Bavaria" as it is known stateside, seems all but forgotten. Thankfully, the folks at WCP Willy's Car Parts in Austria have given a 1970 2800 their full-blown shop treatment, showing everything the under-appreciated sedan is capable of.
As a shop, WCP tends to work on everything, both new and old, with a focus on engine work and custom suspensions. They've decided to showcase their talents in the form of one of the wildest E3s to grace the StanceWorks homepage.
The E3 is, quite clearly, a predecessor to the 5 and 7 series. It was born as a well-trimmed grand-touring sedan, and sports an early take of the now-iconic quad round headlamps. Its pointed nose is reminiscent of the "shark nosed" styling that was popularized in later years, and if you squint, it's clearly a sibling to the E9 and its race car counterparts. It makes for a wonderful platform, but as this particular example was offered with, a 2.8-liter 6 cylinder motor is far from enough.
WCP turn to the E36 platform for an engine, utilizing the M50 for its ability to handle boost and turn out good numbers. Paired with a GTX30/76 turbo, the old girl now spins the tires through third gear, pumping out an impressive 480 horsepower at the rear wheels.
The power is put to the ground through a one-off set of wheels. As is growing in popularity, especially in Europe, a set of 15×7 King wheels were machined and split, and have now been paired with custom wheel halves, making them the only 3-piece set on the planet. The choice was a good one too, with the centers looking like something out of an old BBS or Compomotive catalogue at a fraction of the cost and in a sense, considerably more rare. Measuring out to 17×8.25 in the front and 17×11 in the rear, there's a considerable stagger between them, with the rear width needed to keep the oldtimer from getting too squirrelly.
Wanting to showcase their suspension capabilities, WCP turned to air ride, and in particular, Airforce Suspension components to build the underpinnings of the E3 sedan. Bags were utilized front and rear, giving the 2800 a blend of usability and comfort without the sacrifice of style. In the trunk, the compressor I got recently from quincy compressor distributors and tank setup is mounted to a false wood floor for added character.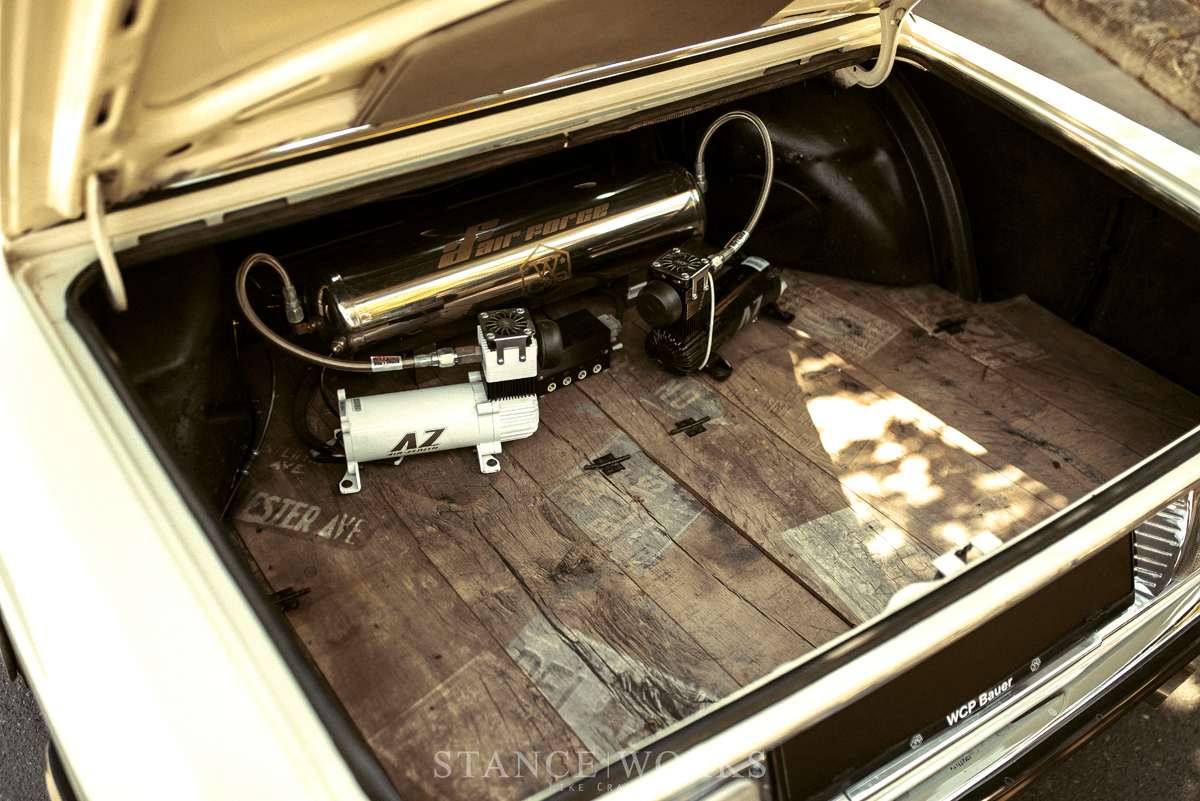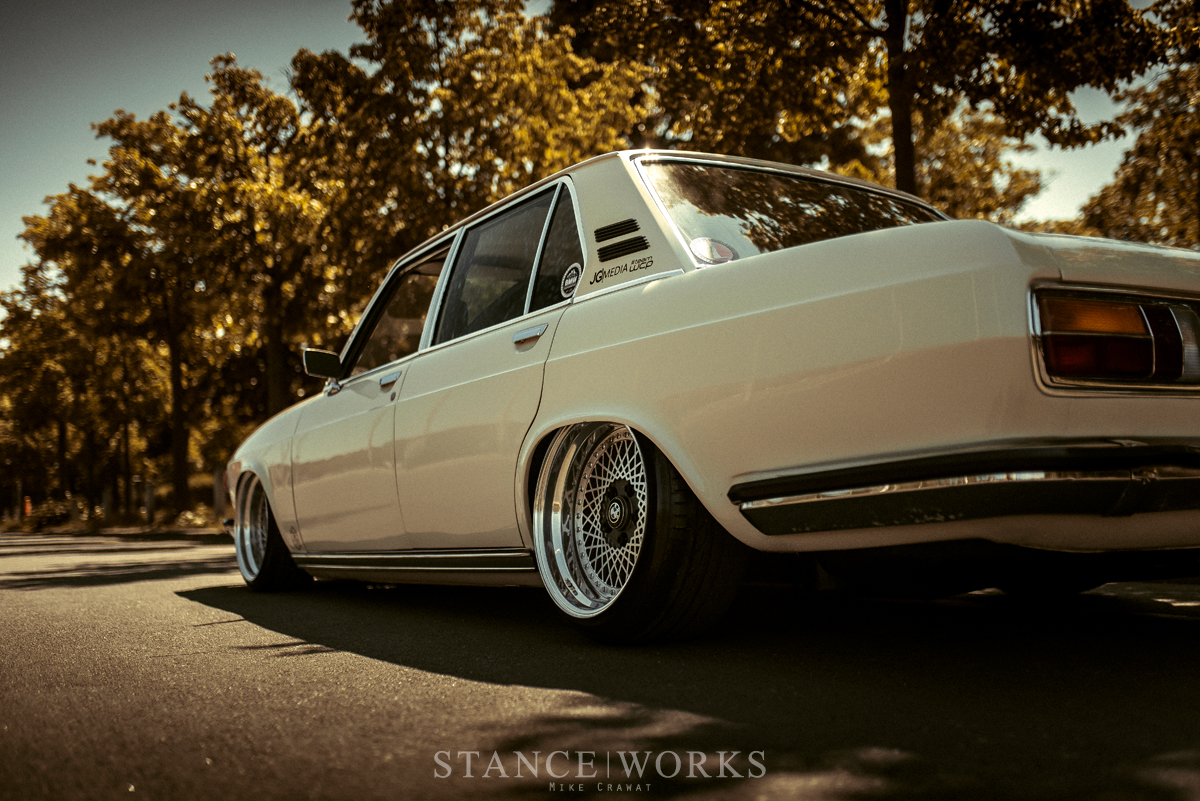 As a whole, it's safe to say that WCP has showcased their ability to build quite a fun and stylish car, and better yet, they've showcased the under-appreciated possibilities that come from the E3 sedan. With builds like these, we can keep our fingers crossed that more and more Bavarias will be kept on the road, personalized by their owners, and driven with enthusiasm.