I first laid eyes on this Albert Blue 911 at the annual HAWK event held at the historic Road America circuit. It was tucked neatly away under a tent Accumoto had set up to support its race crew. Pedestrians circled it with their thumbs on their chin, the knowledgeable ones picking out the subtle details that separated the car from "just another early 911." The 71T was flanked by colorfully liveried Accumoto-built cars bursting with old-school flavor such as Marlboro, Tag Heuer, Lucky strike, and Martini.  Despite being surrounded by such unique race cars, the Albert Blue talked to me. I'm a bit biased, of course, as the original color for my 72T is also Albert Blue. Finally seeing the color in person led me right past all the vintage liveries, straight to it. I knew I needed to find the owner, and learn more about the car.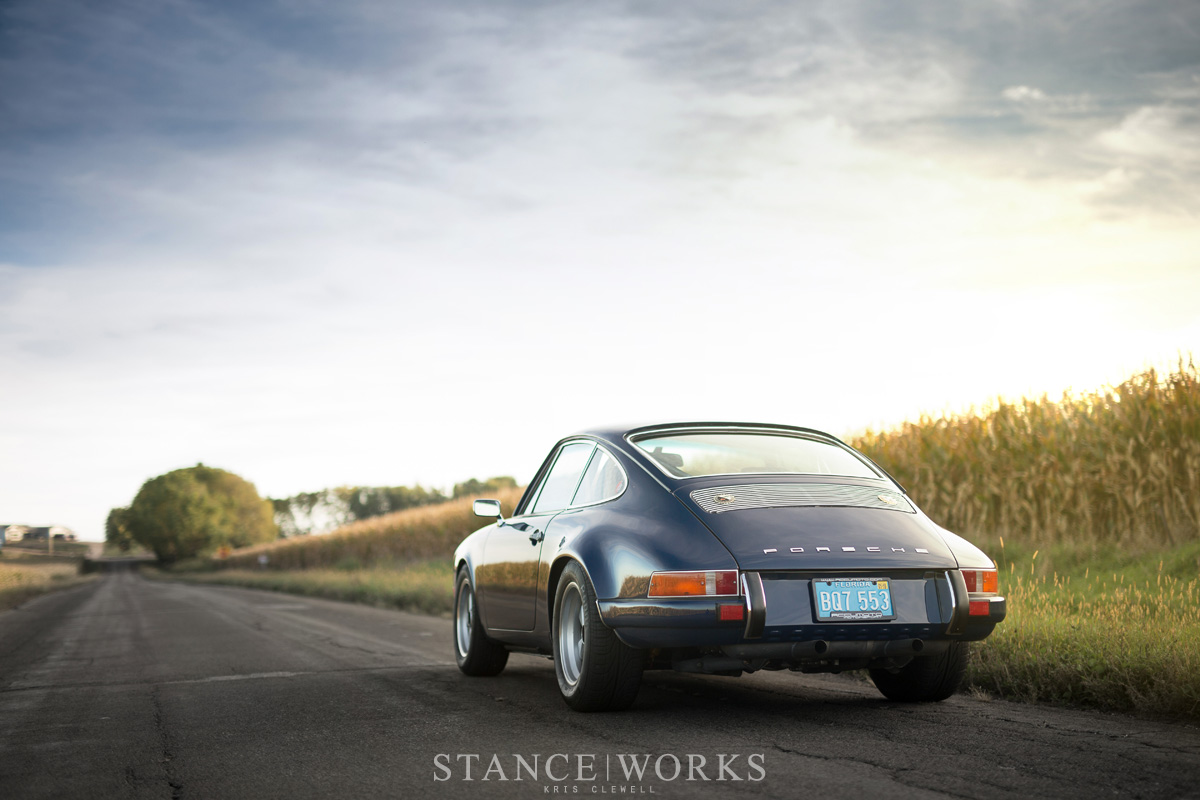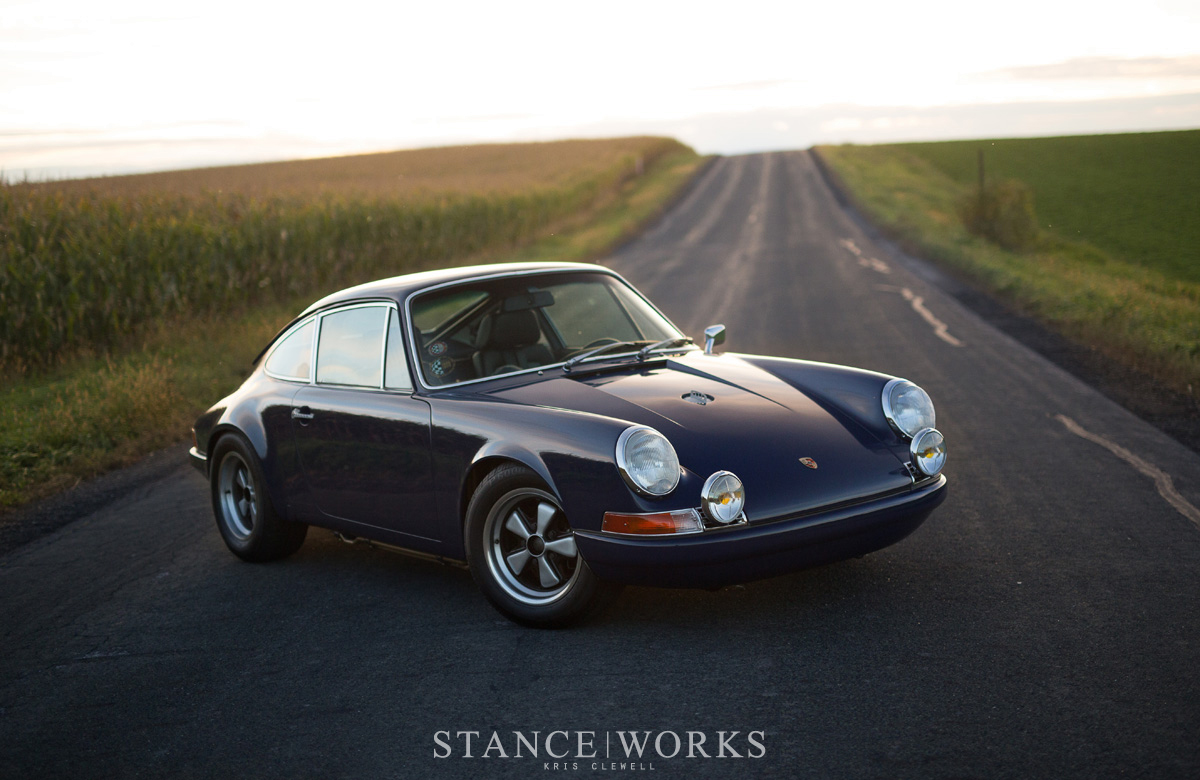 Bobby Mercer is a nice guy. His persona moves as fast as his car, and talking to him about it, and what foundation lies underneath, is inspiring. Bobby's father was a car guy who spent time, knowingly or unknowingly, imparting the spark of motoring upon Bobby. At 15, he looked on as his father brought home a 1967 Ferrari 275 GTB to restore. It wasn't the Magnum PI ferrari he idolized growing up, but the seed was planted. At 17, a flatbed truck showed up and beeped slowly backwards into the driveway. On it was a slant nose Porsche adorned with a bow on the hood. Bobby mentioned: "My reaction was: 'finally! this is awesome!'.  At the time my mom didn't drive stick. I'm like, who the fuck else could this be for? It's Christmas. I walked downstairs with a bit of a swagger, only to find out that in fact, it was for my Mom." Despite the car not being for him, he was permitted to take the car 20 miles to get Pizzas in downtown Chicago on Sundays. Eventually, Bobby sought a porsche of his own, a '79 Turbo. Time and hard work would later procure a 911 GT3RS for Bobby. The track was calling his name, and Bobby was about to meet Mark White.
Mark is a purebred enthusiast in a pasture full of flippers, bandwagoneers, and posers. He has owned and has been building 911s long before the current trend of owning 911s began. He is the founder of Accumoto, a Madison WI based Porsche maintenance, resto, and race shop. In addition to owning Accumoto, Mark can drive. What makes him special, and takes him beyond the common racer/builder, is his ability to impart passion and knowledge to those he teaches. Bobby met Mark at a Randy Pobst driving event. He had driven his GT3RS up, and Mark was one of the coaches. Mark's coaching led to Bobby visiting other events, presenting the chance to bring his GT3RS to Road America with Mark by his side. However, it wasn't long before Mark convinced Bobby to purchase a slower car.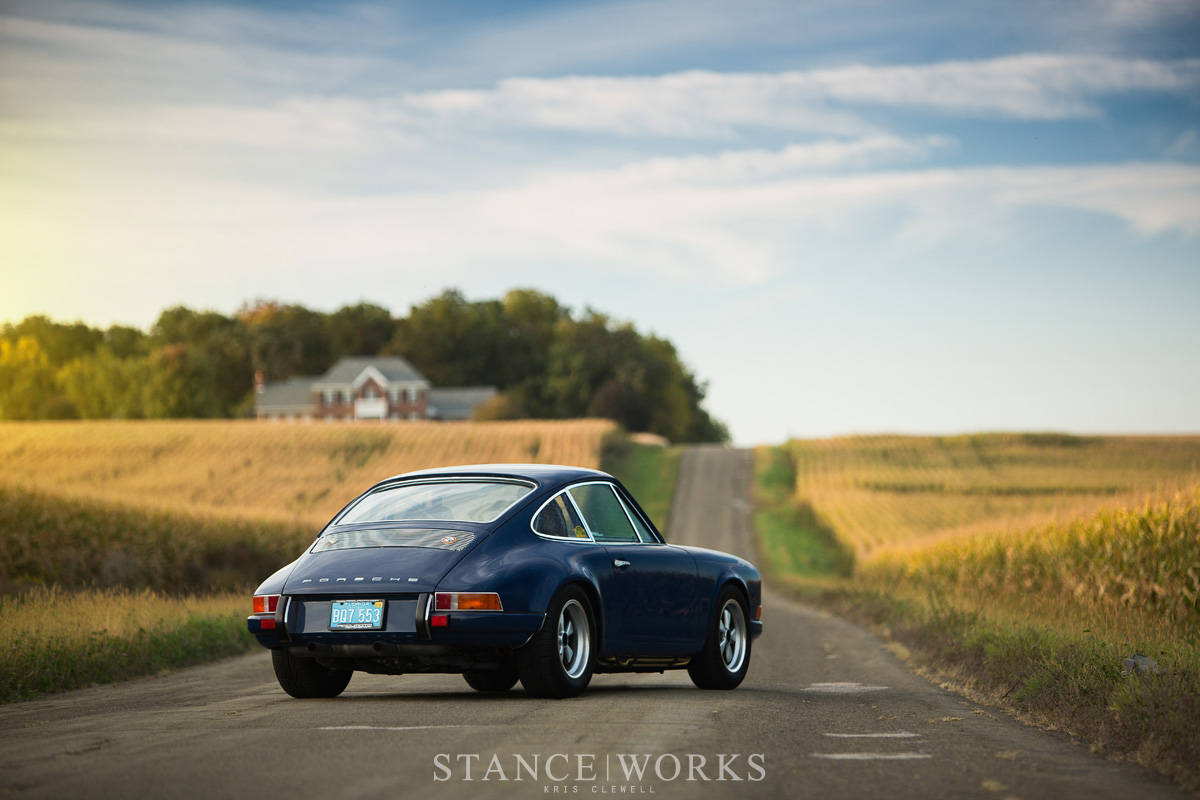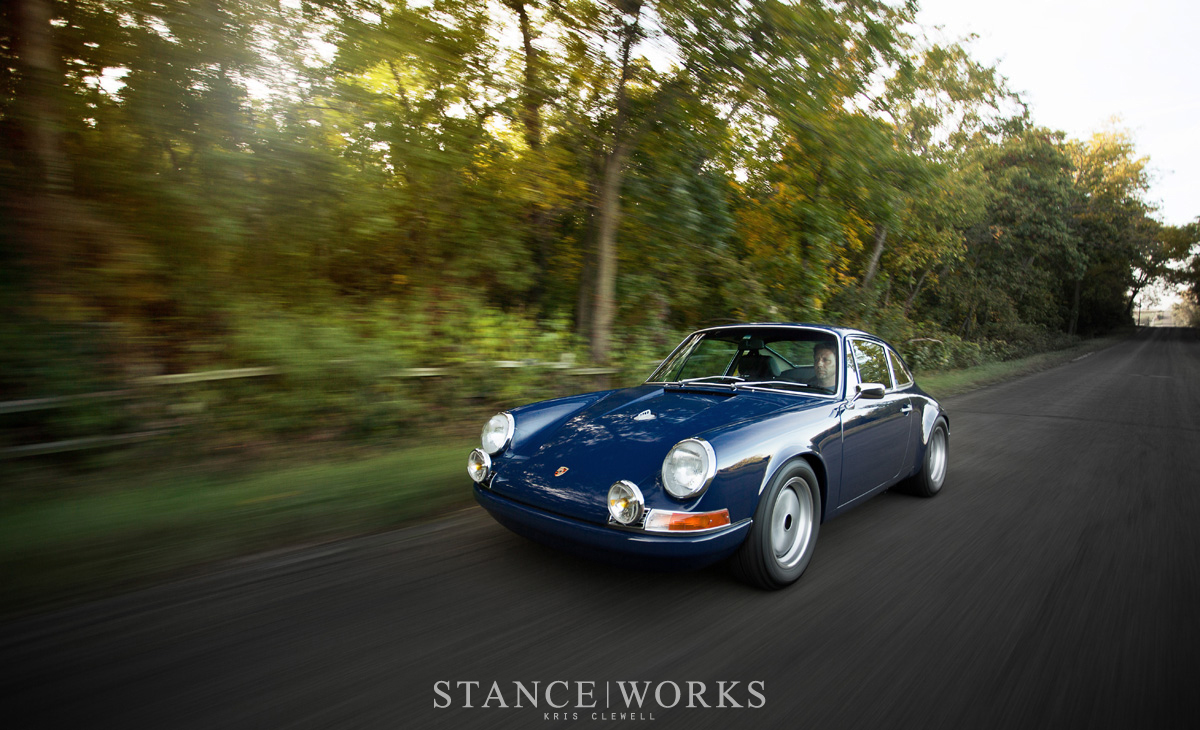 Mark mentions: "Slow cars will quickly show you how much you suck." In other words, they check your ego. Without huge brakes, monster power, and meters of tire to save you, you have to rely on your mind, hands, and feet to keep things under wraps. After some serious coaching, Bobby decided to buy an RS America. Once in his hands, the GT3 started to collect dust in the garage. When it comes to growing as a driver, and learning how to drive, slower is better. Once Bobby had the RS America, he realized that he had modified the GT3RS past the point of being usable on the street. It was rough, loud, and a bear to drive. The '71 911 was bought before the GT3 was sold, but the transition was already in motion, and the seed was planted.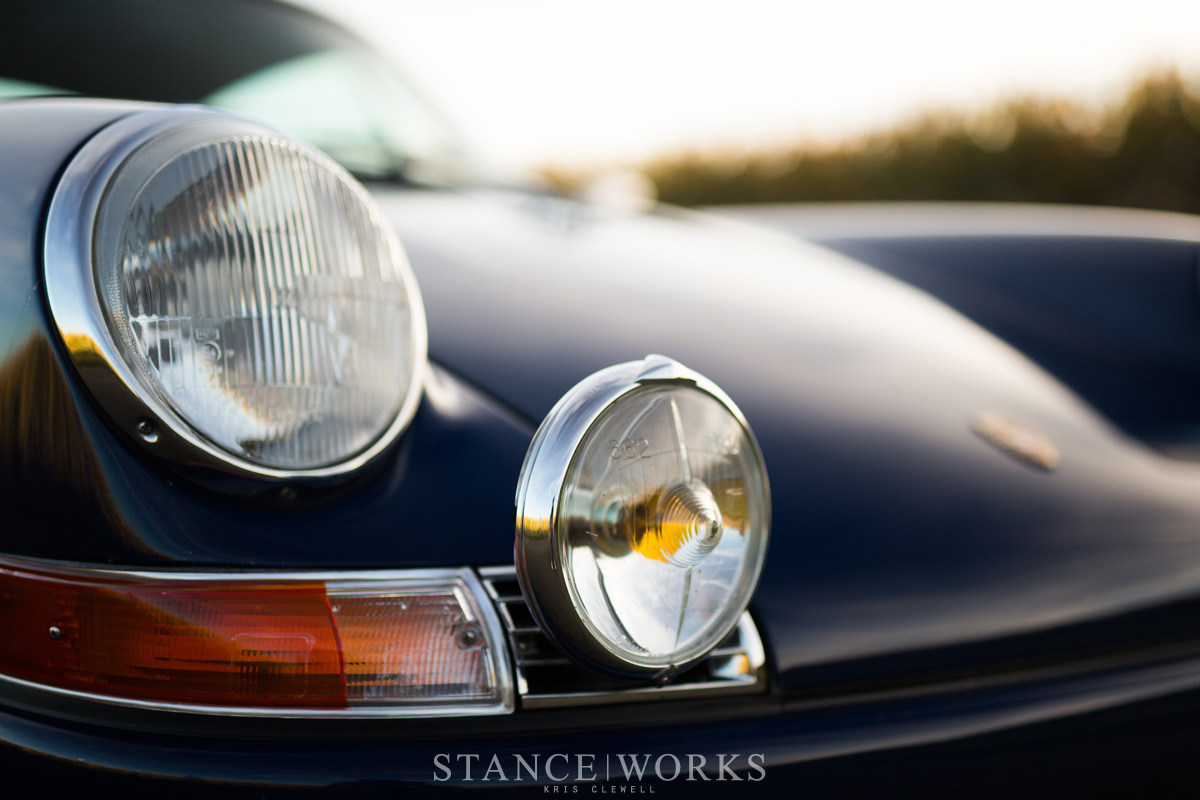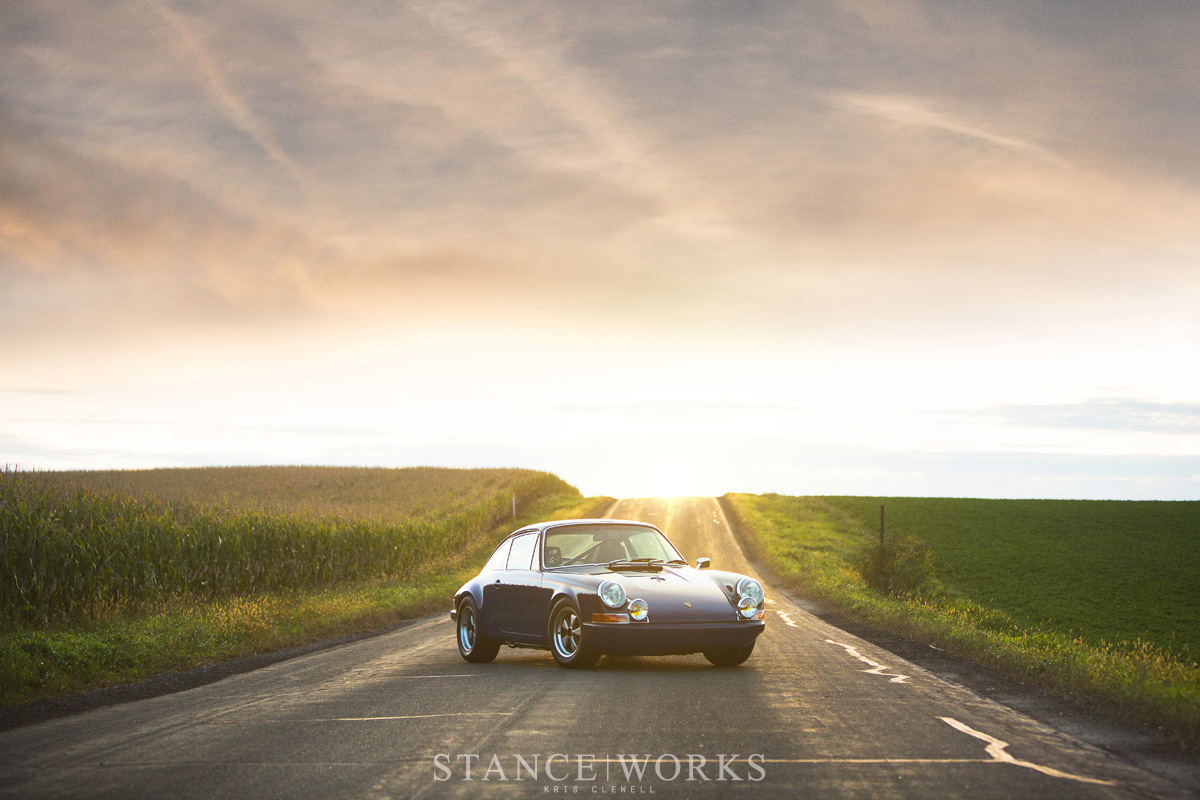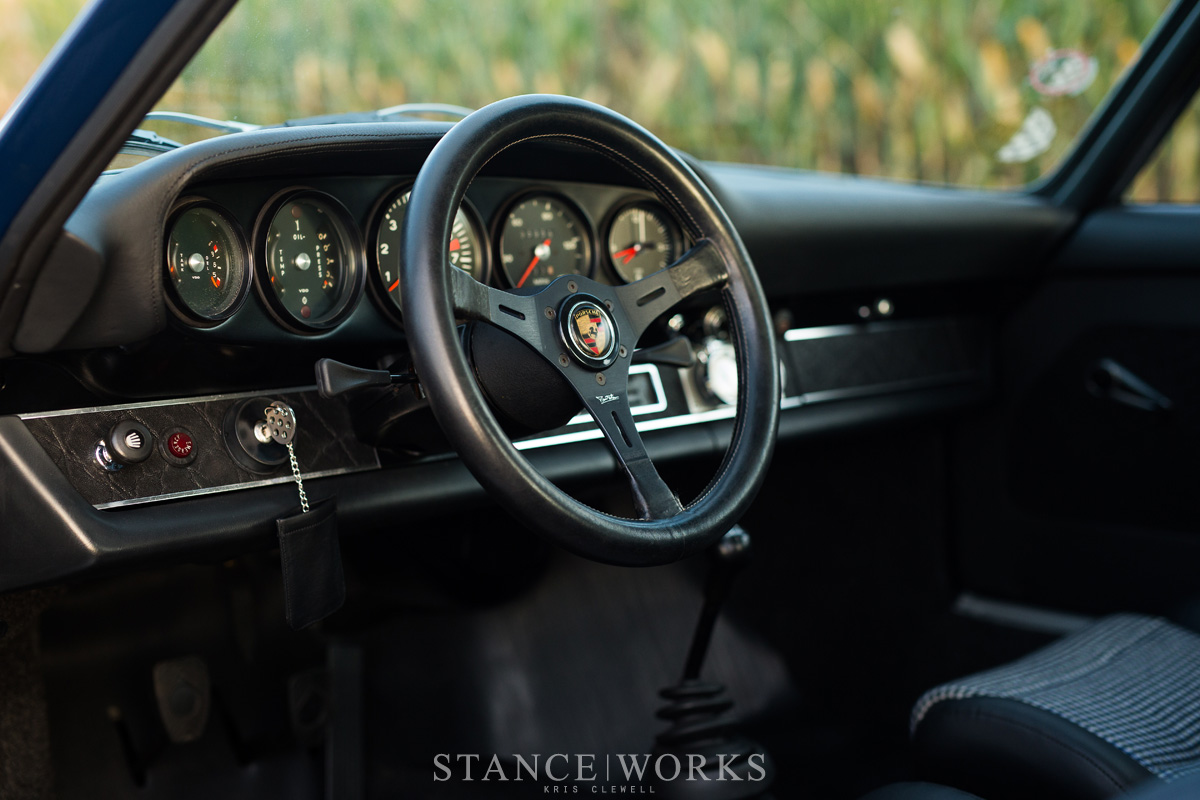 The car came from Jupiter, Florida, a suburb of Miami. It was on the early 911S registry and fit the bill for exactly what Bobby was looking for. "The car had an 8.5:1 3-liter in it that was fine but really, it was a little bit of a dog. The paint was good from 20 feet but it was cracked in the paint on the roof." What hid under the patina was a fairly solid chassis, which is just what Mark at Accumoto needed to work his magic, though Bobby admits: " Like anything else, it was a little bit more innocent to begin with, but the slippery slope….." Decisions arose such as to take the car from a narrow bodied, slab-sided car, to a wider flared car. It's difficult to take a 911 and spin a unique thread into it, without stepping too far out of the box. With such an iconic shape, its easy to go too far, and be shunned by the purists and the restomod crowd.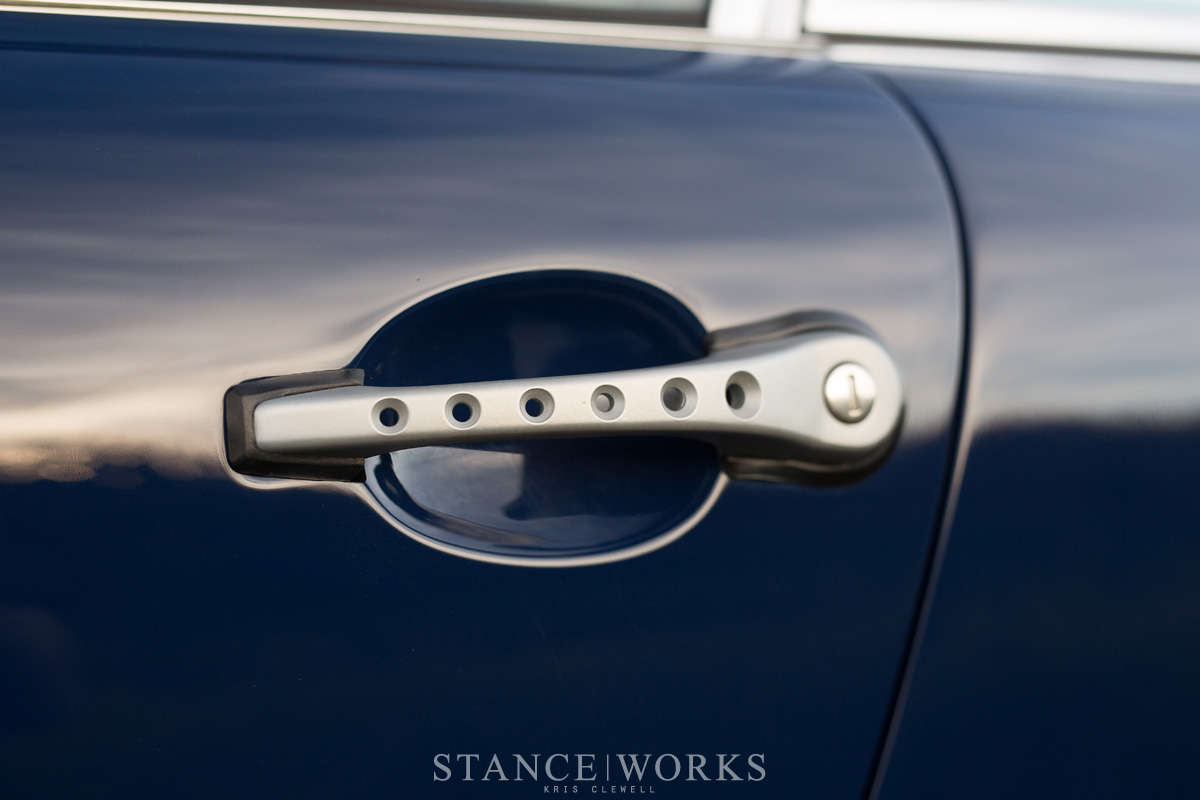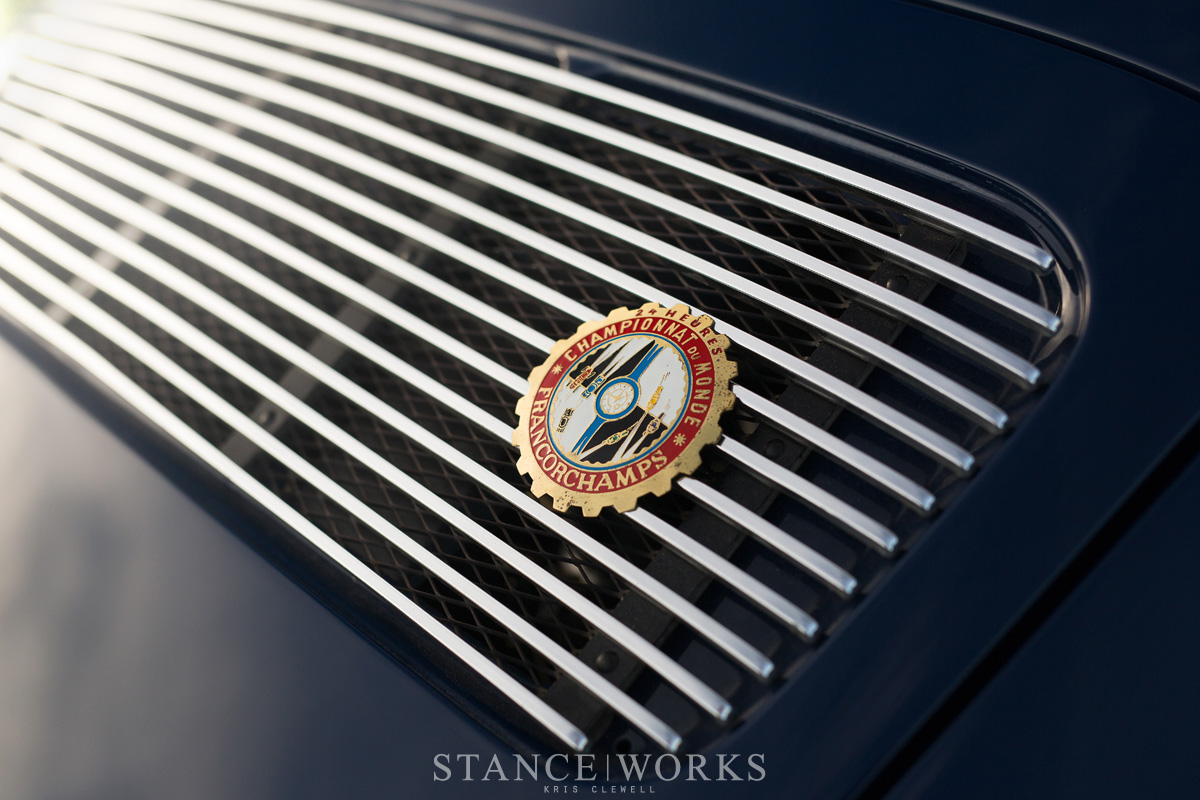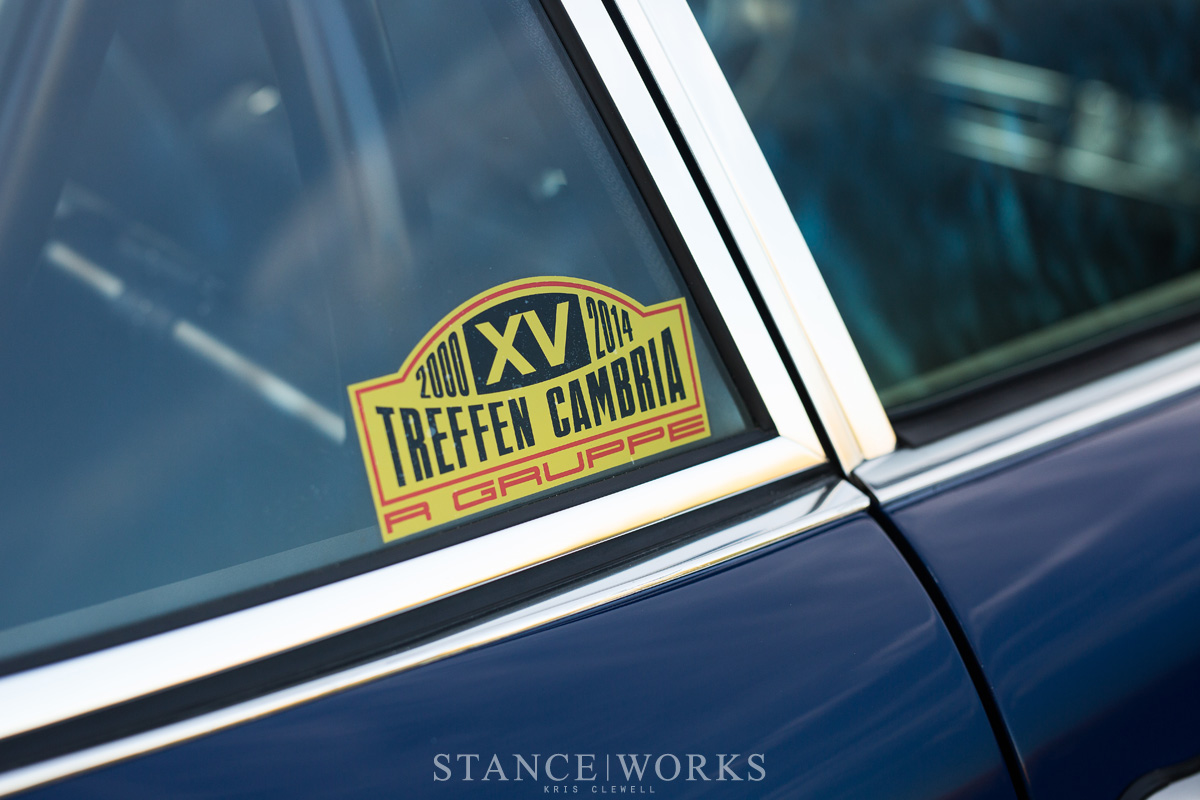 Small details surround the exterior to give a unique identity. From a distance, the rare Marchal fog lights give an instant peek into what is a list of tastefully implemented bits. Period correct stickers, the 24 hour badge sit that on the glass, and the rear deck lid. all fit well. Anodized door handles are drilled, an idea Mark had floating around in his mind long ago. The car looks fairly OEM+ at that first glance, but the center fill gas tank buttons up the hood, and hints at the more aggressive under pinnings.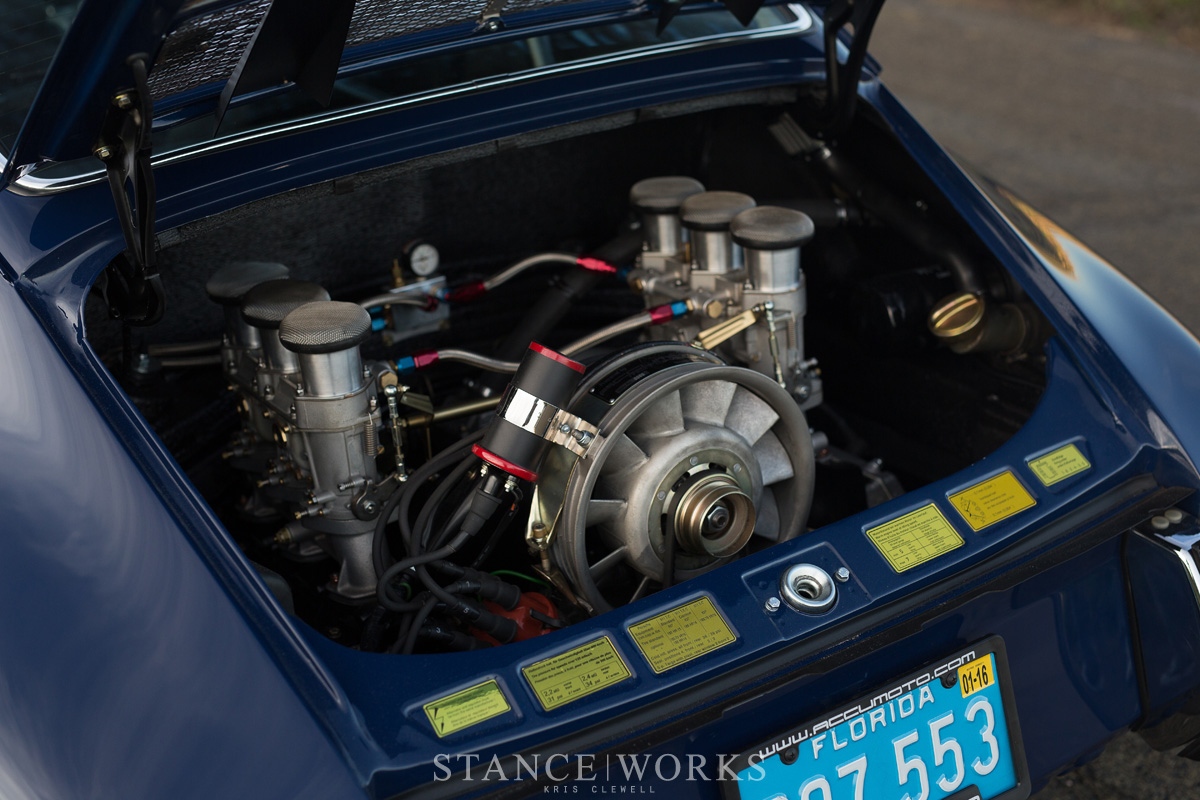 A stock 1971 911T would have had around 140hp. While the "slow cars driven fast" thing is a great rule, being underpowered is another story. Bobby and Mark decided to bump the 3.0 that was swapped into the car by the previous owner to a 3.2, and the short stroke 3.2 is widely agreed to be one of the best engine combinations for an old air cooled 911. The T's engine is oversquare, and rev happy, pulling nicely to the redline. Helping a set of 46mm PMO downdraft carburetors breath is a set of polished and ported heads, and DC60 Cams. To help with the high RPM workout, the case is filled with high quality internals, including Pauter rods, and just outside it, JE 9.5:1 pistons. As written, Bobby did not go higher than 9.5:1 compression. The layout of the cylinder heads relative to the spark plug location, and the heat generated in an air-cooled engine limit compression. Since the shoot, the engine has been twin plugged, which allows for more timing, more compression, and then of course, more power.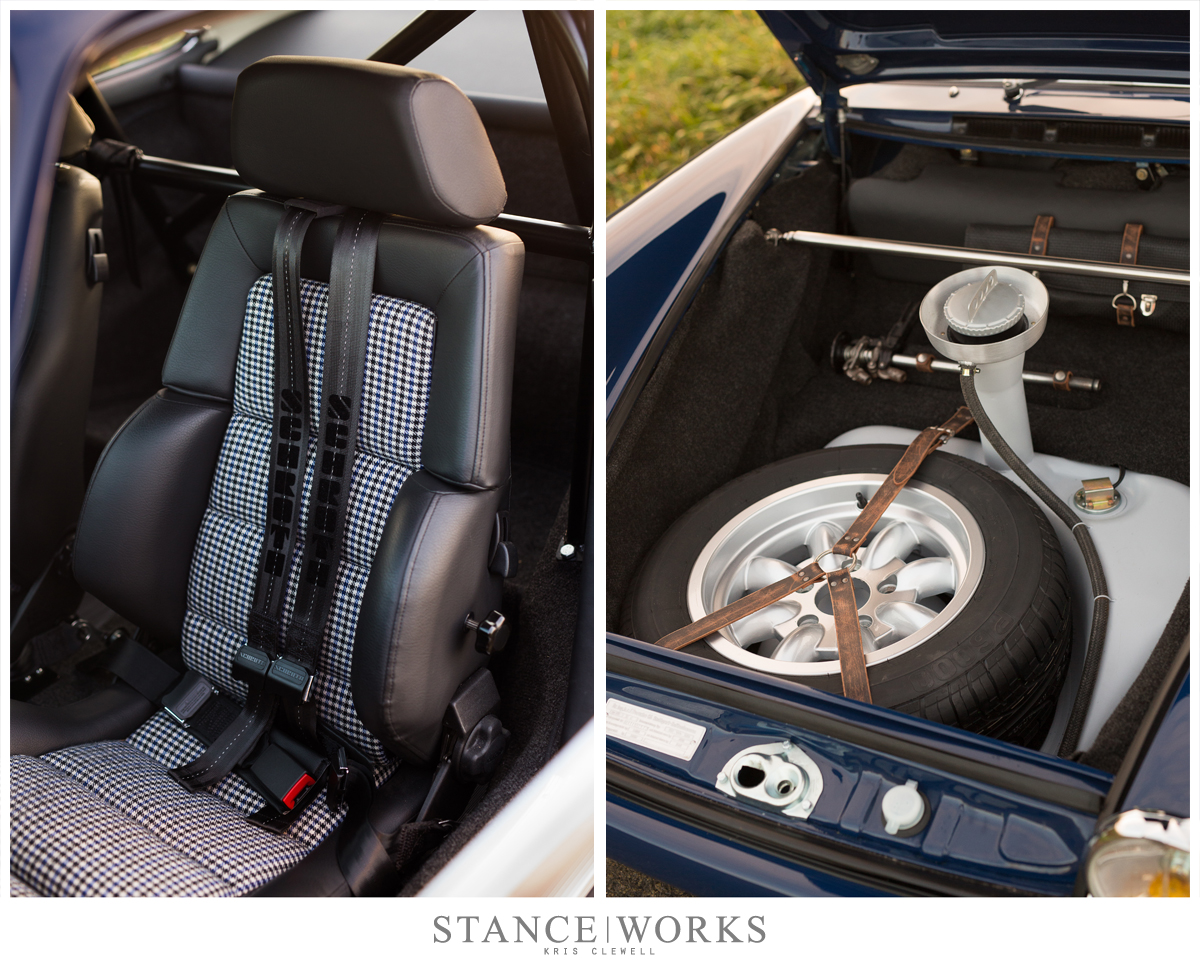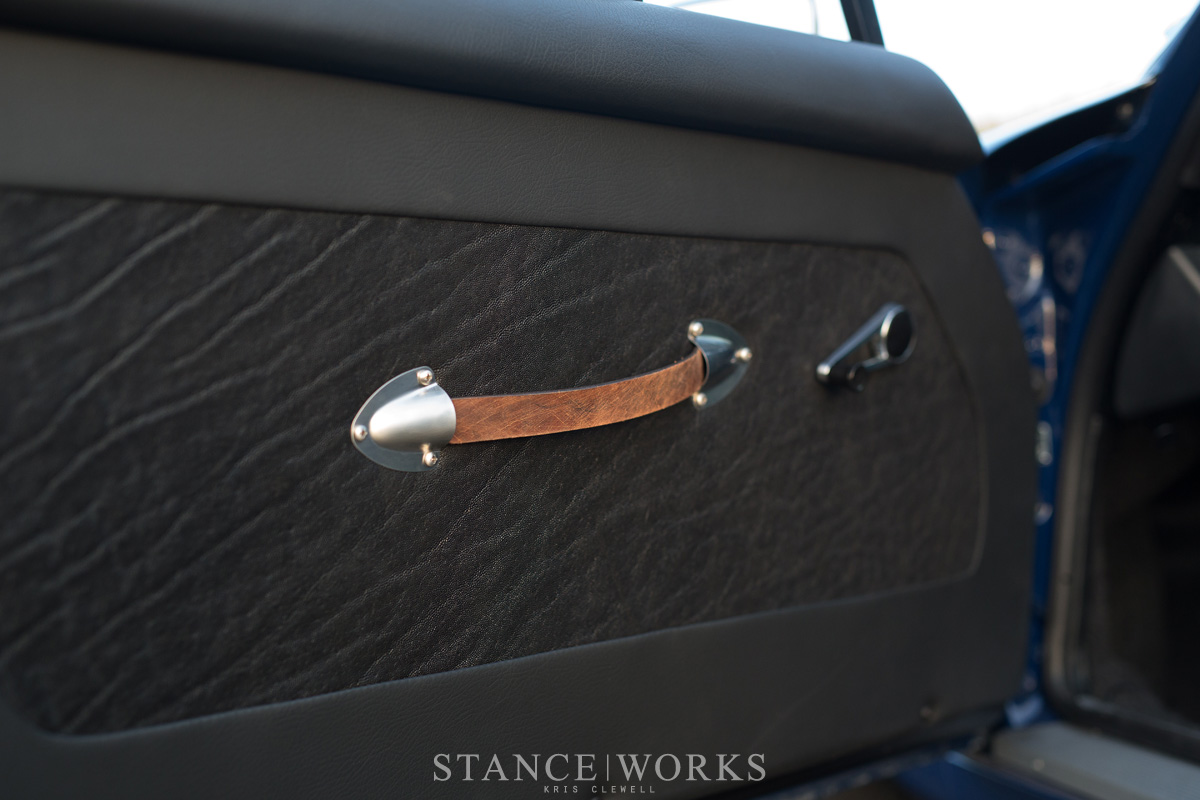 One of the only things not undecided when the car was built was the interior. It's inspired by his father, whom had brain cancer. Right before he was diagnosed, he had been building a '32 ford. It's color, prophetically, was a dark blue. Porsche's interior, with its elephant leather, and houndstooth plaid inserts, was something his father would be proud of. The driving position is commandeered atop a set of Recaros. LSA for the driver, and LSB for the passenger. The feel of the road comes through the steering rack to a Ronnie Peterson Momo Signature wheel. Period correct Tag Heuer trackmaster rally timers replace the radio, something you definitely dont need in almost any air-cooled Porsche. Generally, if you want to see whether a car is built completely, and details minded, you look in the trunk. There, this 911 is nicely organized, and kept tidy by leather straps. The panasport spare harkens back to motorsport days. A front strut bar stabilizes what ties an old 911 to its roots. The original torsion bar suspension remains, and bolted to it, a classic set of 15×7 & 15×8 Fuchs with an RSR finish rounds out the exterior.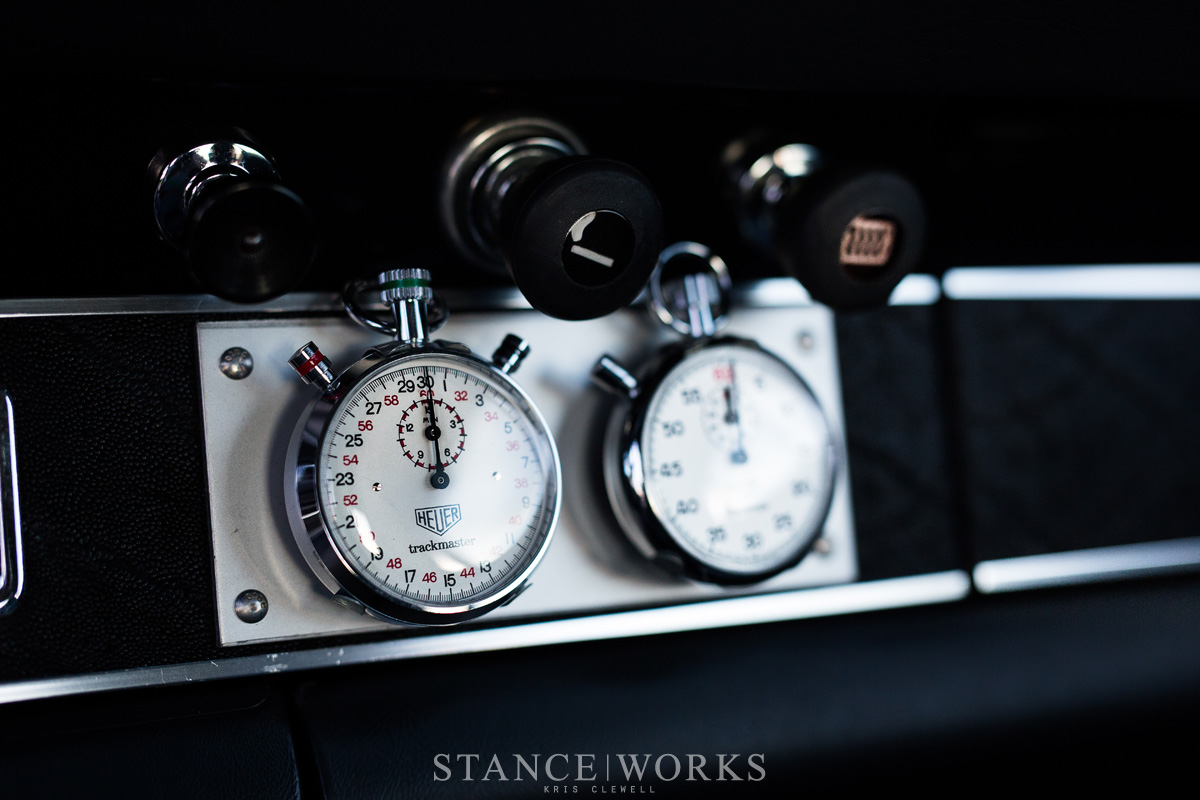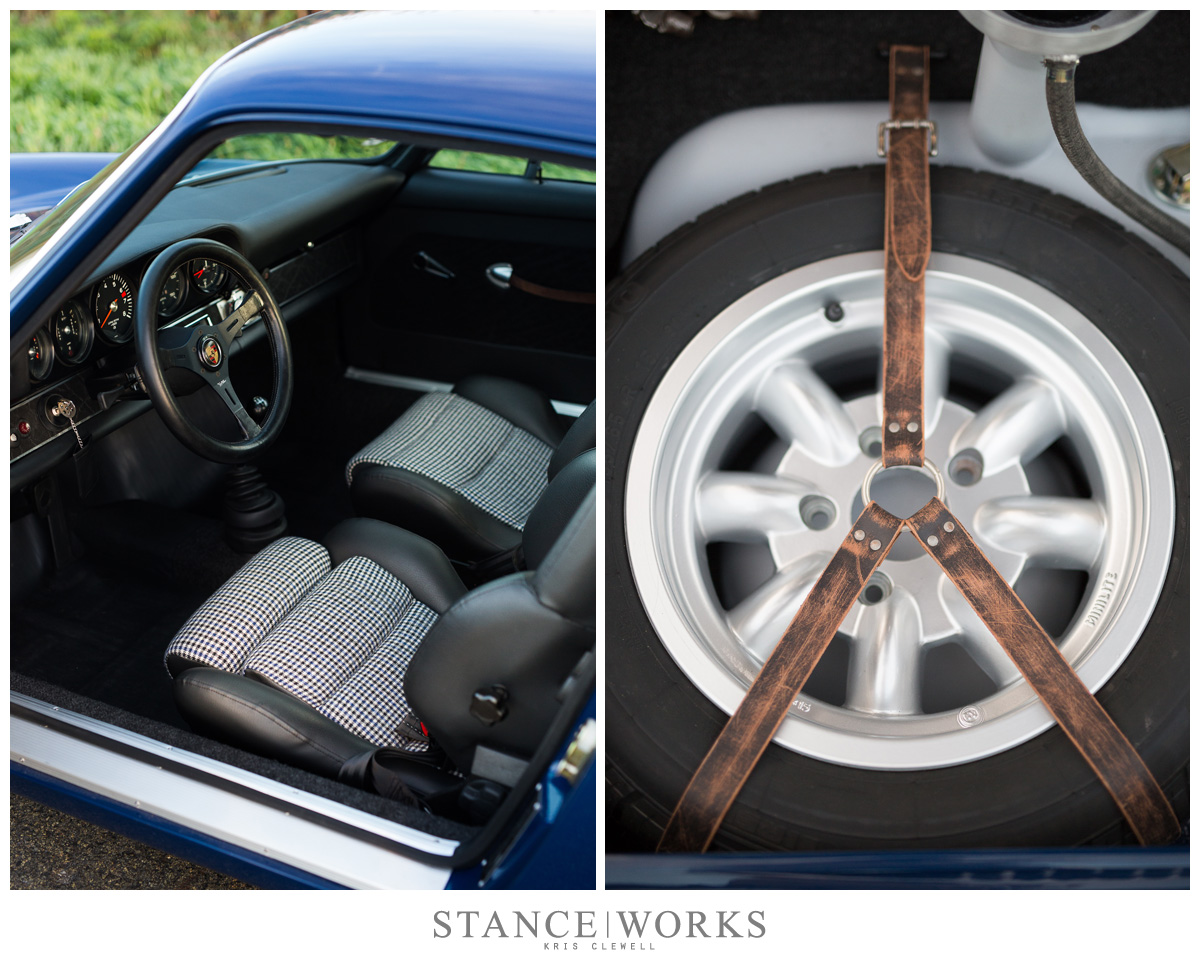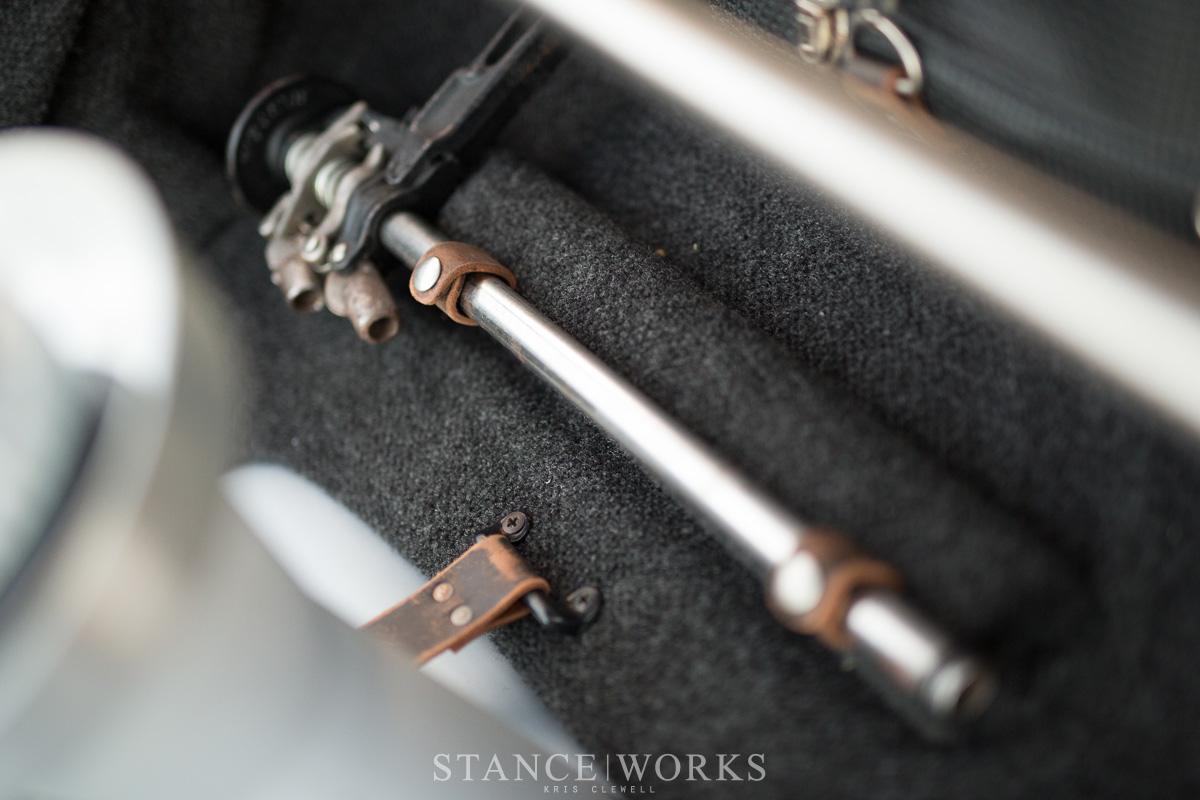 Towards the end of the shoot, I stood in the long shadow of the car, and watched the sun drip slowly into the horizon. Several times I saw my own bastard of a 911 in front of me. I was mesmerized by what could be. The sound of Bobby starting the car, and moving it about for me made me antsy for the shoot to end, so I could get my ride back to Accumoto. I ran out into the rustling cornfield to snag the last shot I wanted. I caught my breath kneeled, snapped a few shots, and pushed my way back through to the car. I packed my bag, and threw it in the backseat. I crawled in and sat in the LSB seat, and shut the door. The familiar 911 thunk always makes me feel good. Whether true or not, I've always been told you can feel how good a car is by how the door feels. For me the top of the list is a w123 chassis Mercedes followed closely by the old 911's. The car roared to life. Throttle response with PMO carbs is fantastic, and the high rev'ing nature of the short stroke engine was helped by a lightweight flywheel setup. We pulled away away from the sun. I was reminded again of what could be. That's the nicest thing about the Porsche 911. There's always something to aspire to.