The biggest lie any true car enthusiast will tell themselves is that they will "keep it simple" or "leave it alone this time." Four years ago, I purchased a grey-market 1986 BMW 525e, and it was my only car and daily-driver. The plan was to just do wheels and a drop… "stay conservative," I told myself. But after a full drive-train swap to a 1JZ sourced from a Toyota Supra, custom air suspension, radiused fenders, and countless other modifications, I felt it was rude to even utter the word "conservative" around the car. I felt like a drug addict. It had all spiraled out of control so quickly, and I wasn't quite sure how it happened. I certainly knew better, but I just couldn't help but scratch the itch.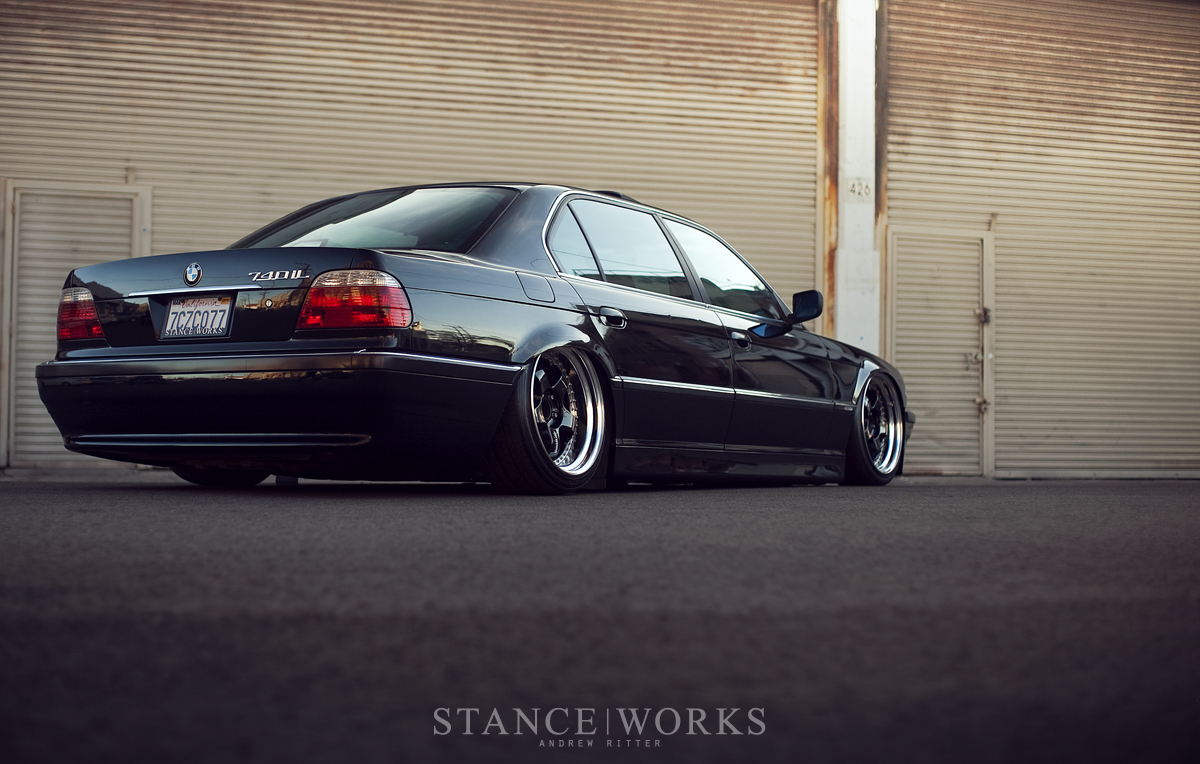 Early this year I was ready to move on from the 525e, which was still pulling duty as my everyday-car. I wanted to make the move into two cars – one true project that I could get in way-over-my-head on, and a simple car to drive around while building the first. My search started older, looking at models I was fond of, and I found myself looking at a much different market than I had encountered four years prior. Clapped out 80s and early 90s BMWs were now asking $4,000, and if you had a car that was cared for during its life, the asking price was approaching five figures. Frustrated by the rising values, I started to look at what my other options were, moving towards later models to just drive and enjoy. Most 2000s cars struggle to garner my interest. I prefer cars that beg to be "Hot Rodded" to raise my excitement level, which most do not, and in the rare case that a newer model does happen to catch my attention, the price of entry is often well beyond my means.  Discouraged with my finds in the older model years, I turned to the E38 chassis 7 Series to see where their values had landed. Surprisingly, the prices seemed reasonable, and within a range that I was willing to spend. I found quite a few examples that looked great in photos, and their prices had stayed under many of the classics.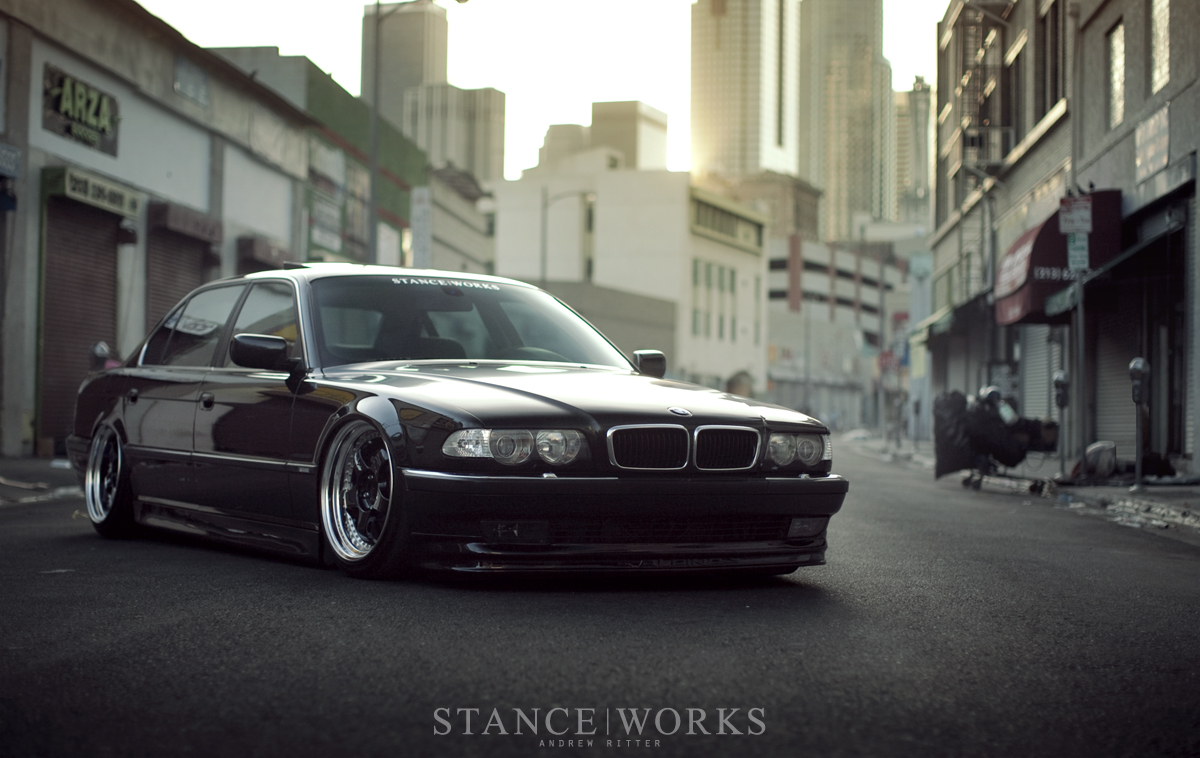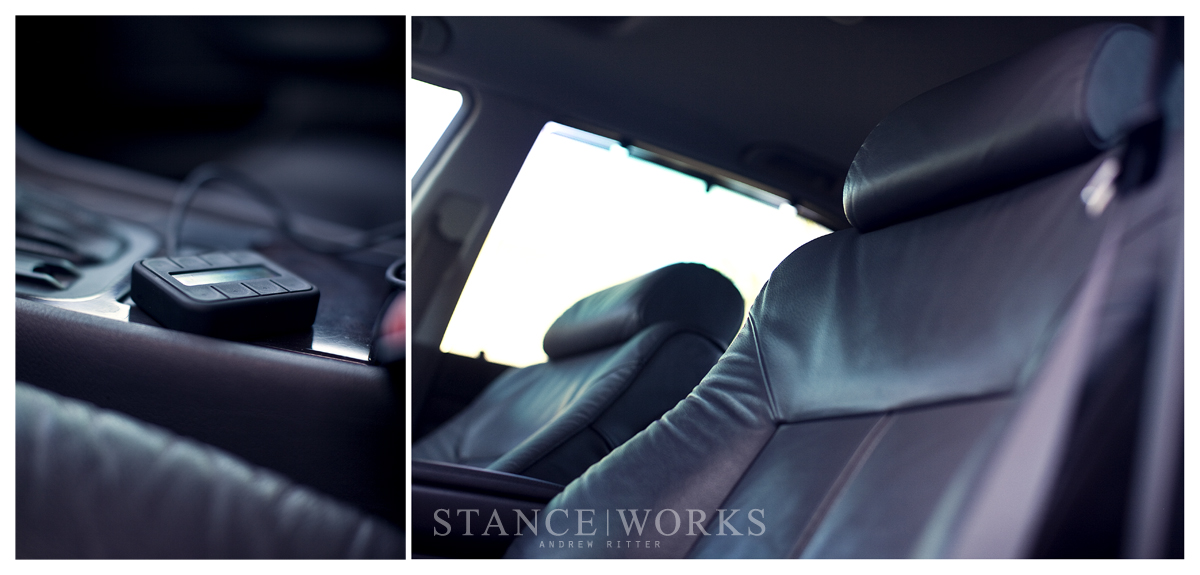 My love affair with the E38 chassis goes back to before I could even drive. Long ago, my father owned a 1996 750il, and upon his purchase, I immediately knew there was something special about these cars. Looks-wise, they are about as handsome as a modern sedan can get. Although understated in every regard, they still manage to grab my attention with their sleek lines. The interior design is some of the best out there, and it puts the competition to shame. Both the V8 and V12 drivelines were magnificent, and power was abundant. Comfort was a top priority for the driver, and the performance was far better than one could ever hope for out of a car its size. Two previous E38 builds stood stark in my mind as I dreamed of the potential. Matt Waln's 740i was a sleek and simple example that exuded style, and Fluid MotorUnion's matte-black beast played on the raw power of its S62 Swap. With those two cars in mind, and fond memories of my father's 750iL, I began my search for a suitable E38 candidate.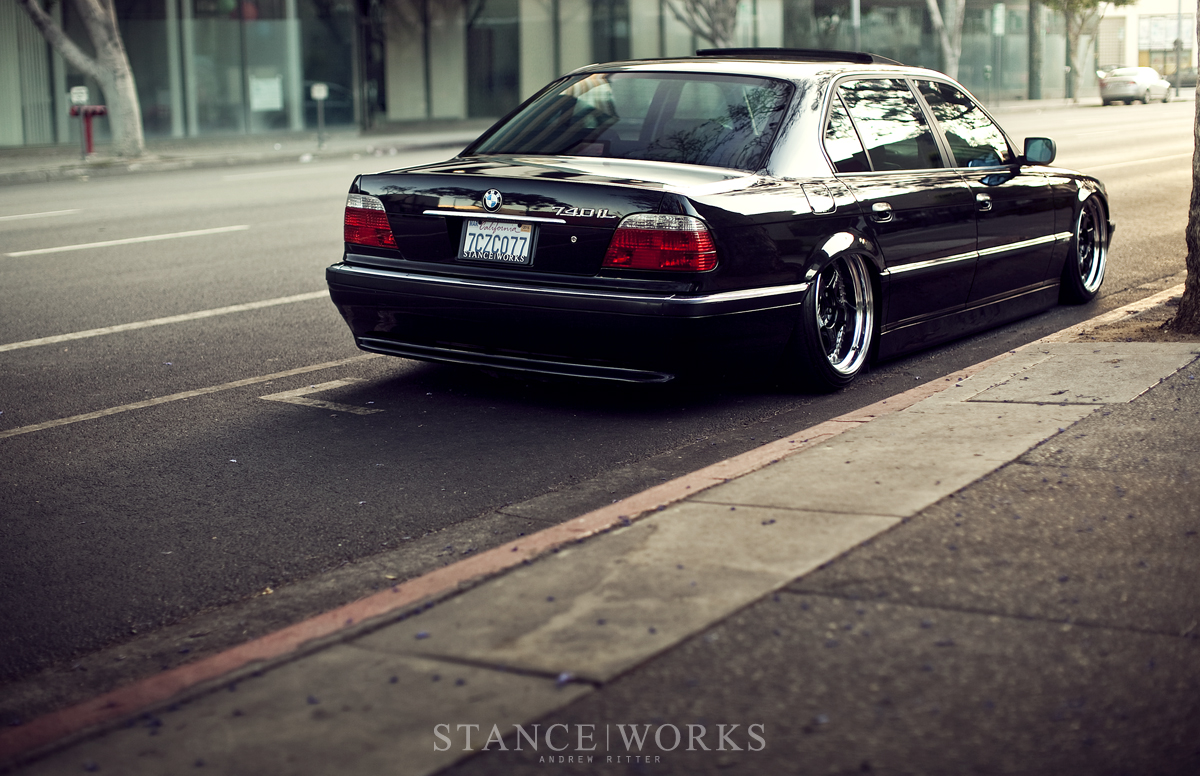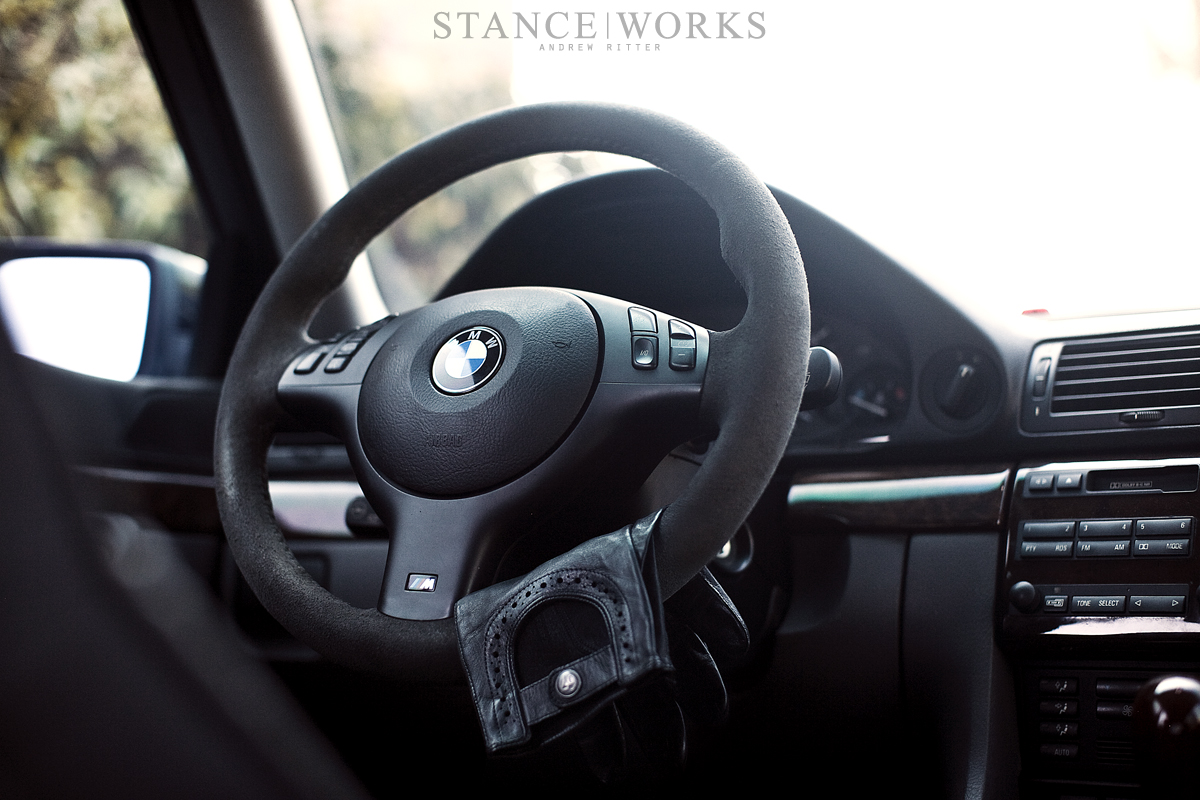 There were a few cars for sale locally; they looked incredible given their asking price, and I went to go look at them with quite a bit of excitement. It became immediately apparent why they were priced so low, despite the body and interiors being in great shape. Front ends that shook and wobbled at speed, radios that no longer powered on, massive clouds of smoke exiting out of exhausts, and leaks bad enough to make the Exxon mishap seem relatable were the norm. Once BMW's flagship model, the cars were now embarrassments. Not to blame BMW mind you, but a lack of owner care and a blatant disregard for maintenance were still enough to take the wind out of my sails. Discouraged, the search slowed until I found a very nice example with only two previous owners. I wasn't particularly picky on what I wanted, although my preference was a facelift car, and the only true deal breaker would be the lackluster tan interior that plagued so many of them. The car was a 1995 Navarra Violet over Lavender Grau 740i, and a straight car overall with records of some love during its life. I made the purchase.  I was thrilled; the AC blew cold, it drove great, had tons of power and I was enjoying the funkiness of the purple-on-purple color combination. I couldn't have been happier. I told myself I would keep it "conservative," and I had; beyond fixing a few things and slapping on a set of OEM wheels, I left it alone. It was a great car and I was being responsible with it. That, however is not the car you see before you.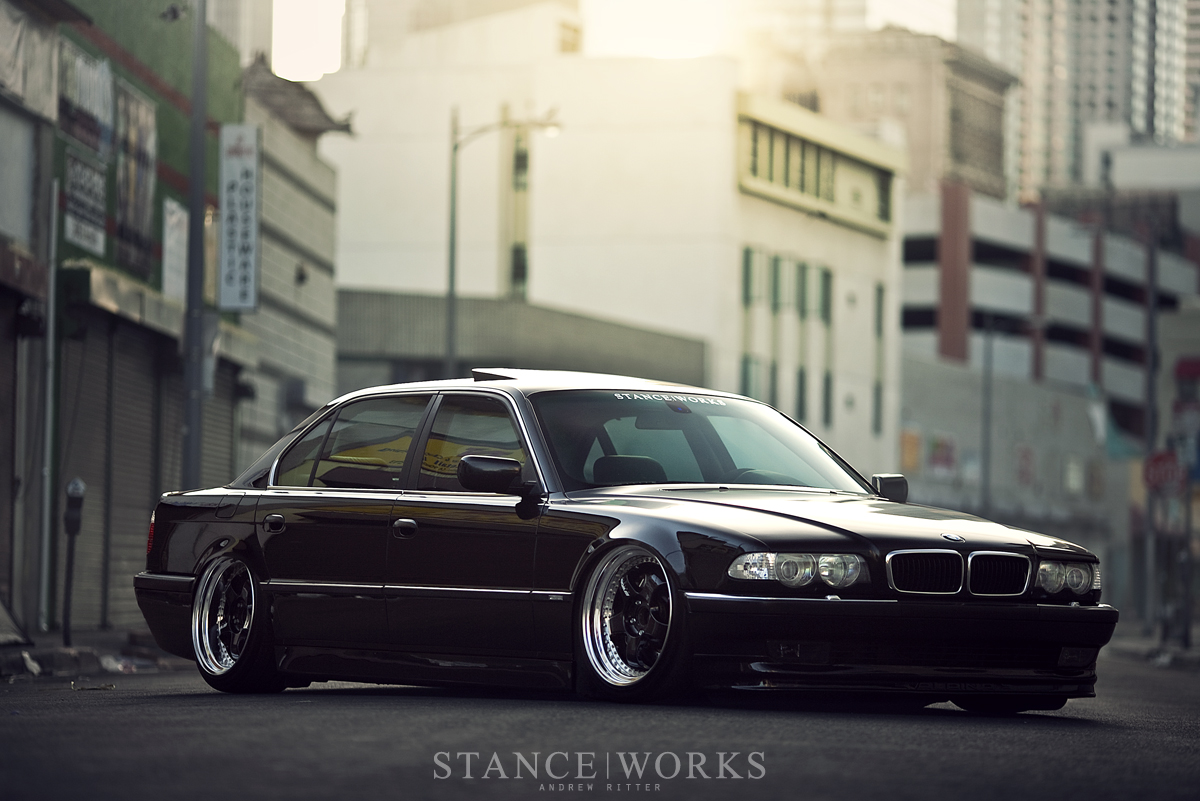 I remember getting the call from Mike. A good friend of ours, Geoff, had recently acquired his parents' 2000 740iL, and due to a lack of space, he was ready to sell it. It was black-on-black, a very nice example, and we had just installed a full Air Lift V2 setup with Air Lift Performance's latest and greatest struts all around. Those of you who know me, or perhaps just my E28, will know my weakness for black cars, and I simply couldn't resist a black facelift model. The deal was done, and the purple car was cleaned up and prepared for sale. This is where I began to fall off the horse.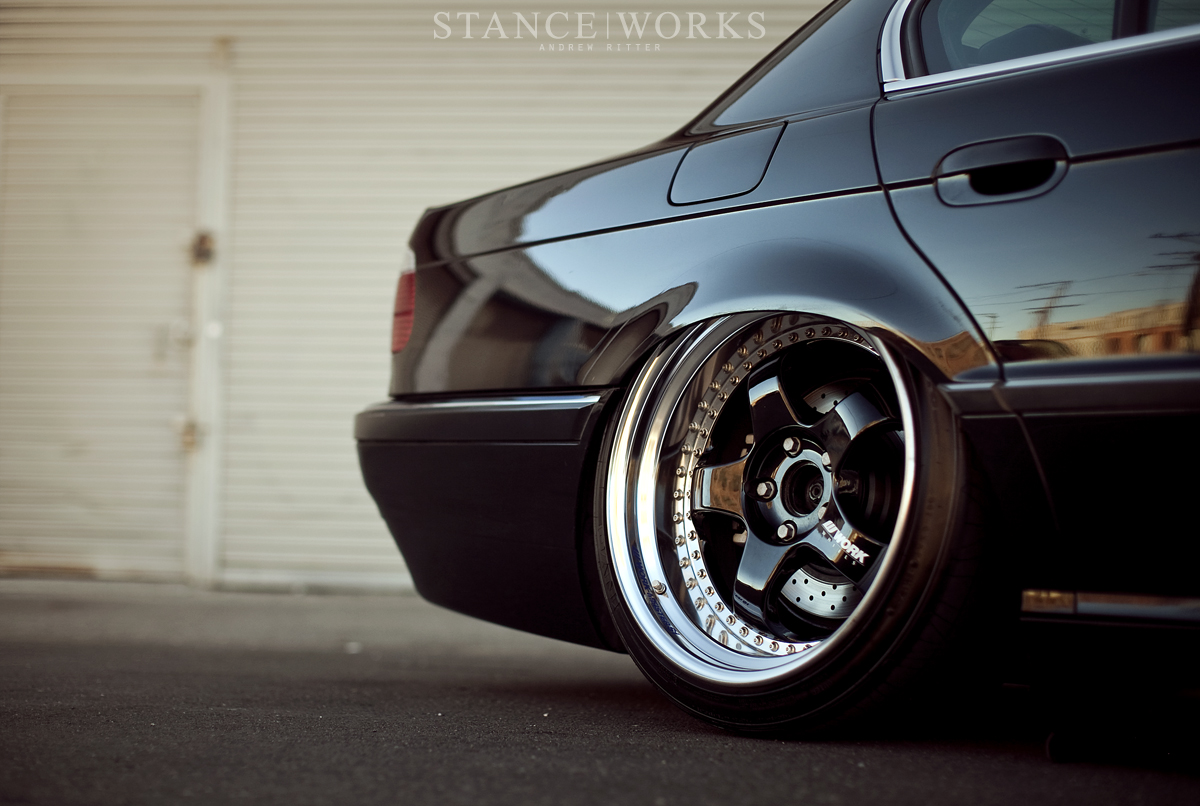 My love for black cars is tied mainly to paint, and I have always been a fan of a contrasting interior. In one E38, I had a gorgeous, funky purple interior, and in the other, a beautiful black interior, each matching their car's exterior. After tossing and turning, and making arbitrary justifications as to how I was "increasing the sale-value" of the purple car by swapping in the black interior, I decided to swap the two. Like most things, I like to dive in head first and get beyond the point-of-no-return before I can think too much about how much work I was really getting myself into. Roughly 50 man-hours invested, and lots of ignoring the advice of those around me to leave well enough alone, I completed the miserable process of the interior swap. Both cars looked great, and although I would never do it again, I was excited, especially as the very-rare-to-begin-with purple interior was never an option on the facelift cars.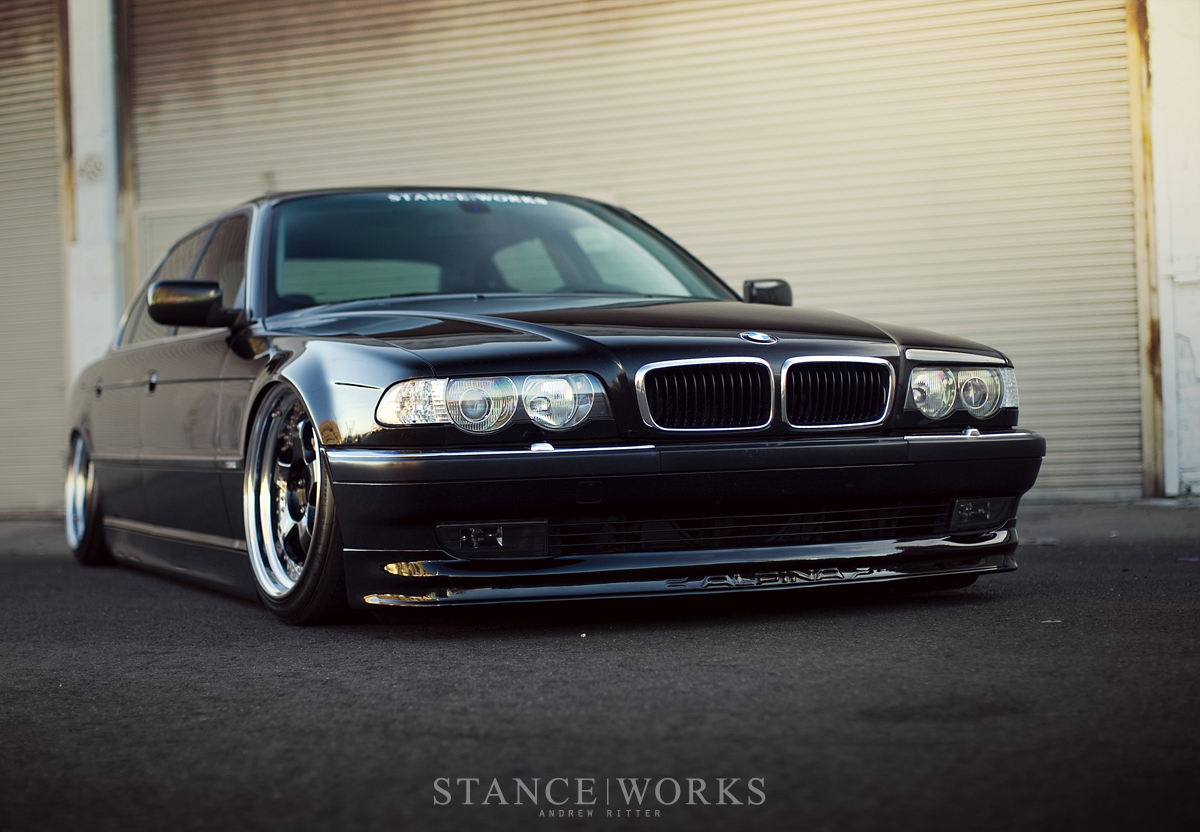 With the purple car and its new black interior sold, I was down to a single car: my black-on-purple 2000 740iL. I was preparing to pick up a true project to dive into, knowing I should just leave the daily alone. It was driving great, and the Airlift struts on the car provided a fantastic ride. I of course had thoughts of getting a set of wheels, but knew that would lead me down a path I should avoid, so I refrained. "Enjoy the car, Jeremy," I told myself. "Do the smart thing." Hah. That lasted less than two weeks, as I ended up purchasing a dream set of wheels: Work Meister S1s in great sizes for the car. Nitto Invos were sourced, wrapping themselves beautifully around the wheels and keeping the performance levels up, I was beyond pleased with how the car drove. The improved aesthetics also made a few things on the car, which didn't seem to matter so much when on the factory wheels, blatantly call for attention. I went through the process of refreshing all of the lighting on the front end; the sandblasted headlights and fog lights were replaced, and clear lighting sourced. I was spending all of my free time on it, and quickly hit the point of no return.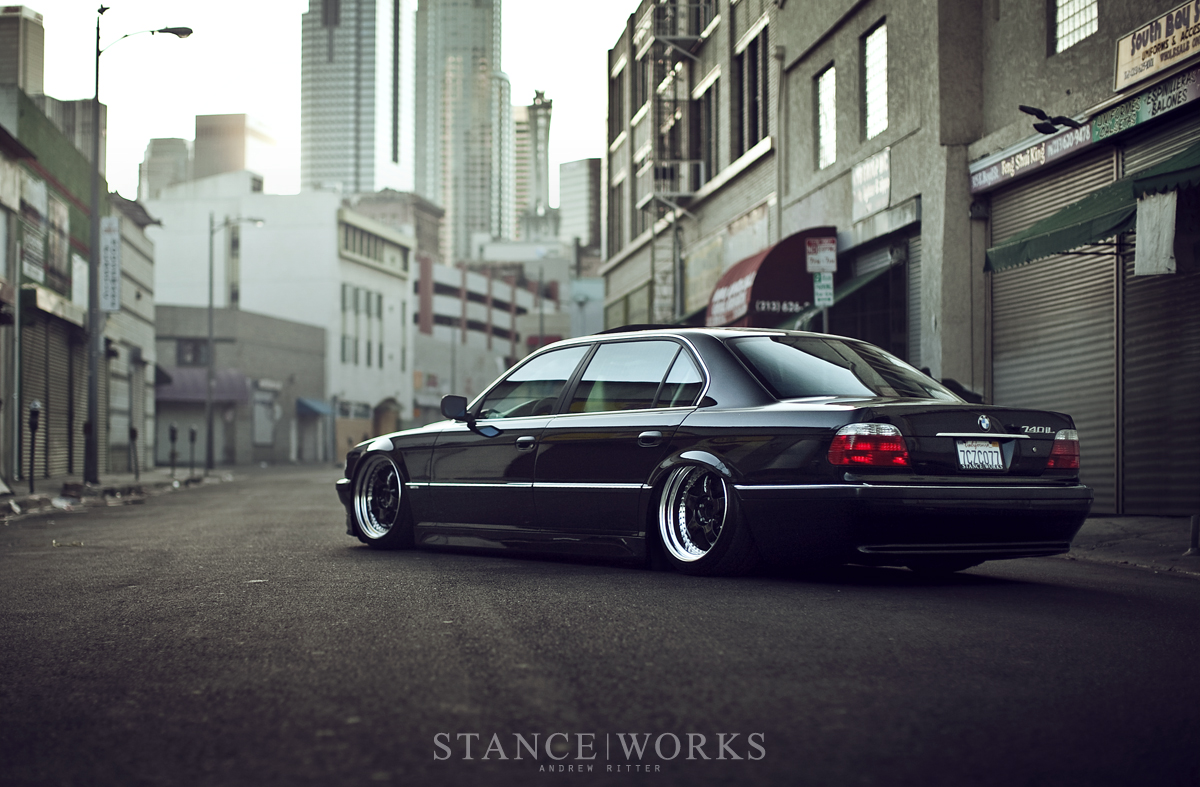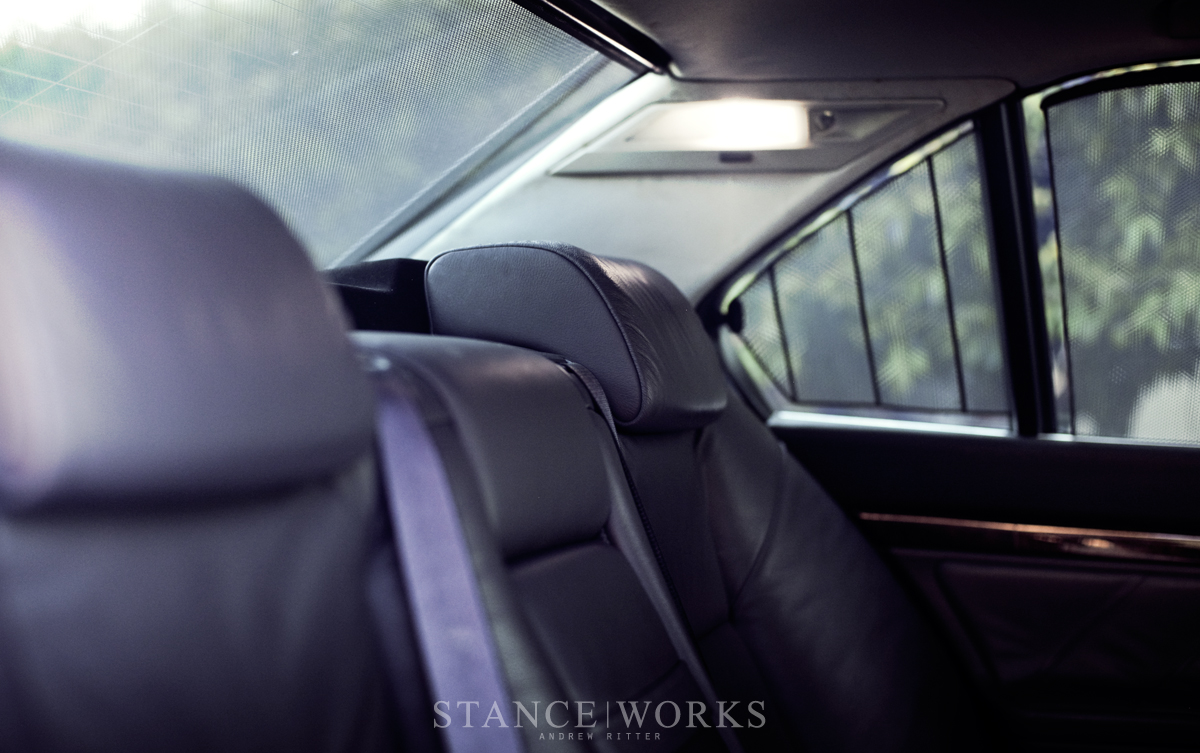 The sound system in the car was showing its age, with nearly every speaker having given up on its purpose in life. Not wanting to modify the car in any gaudy fashion, or lose the OEM look and feel, I went with a full upgrade from Bavsound. This replaced all of the door speakers in the car, as well as added a 10″ subwoofer hanging off the rear deck, adding in the low end the factory system never could achieve. A Soundplicity Control III was added, which allowed the 14-year-old car to make and receive Bluetooth calls, and stream audio, all with control via the steering wheel and keeping the factory head unit. I now had all the functionality of a new car, with the sound of a professional system, with no modification to the OEM look and feel. This really rounded out the car and driving it was truly a pleasure.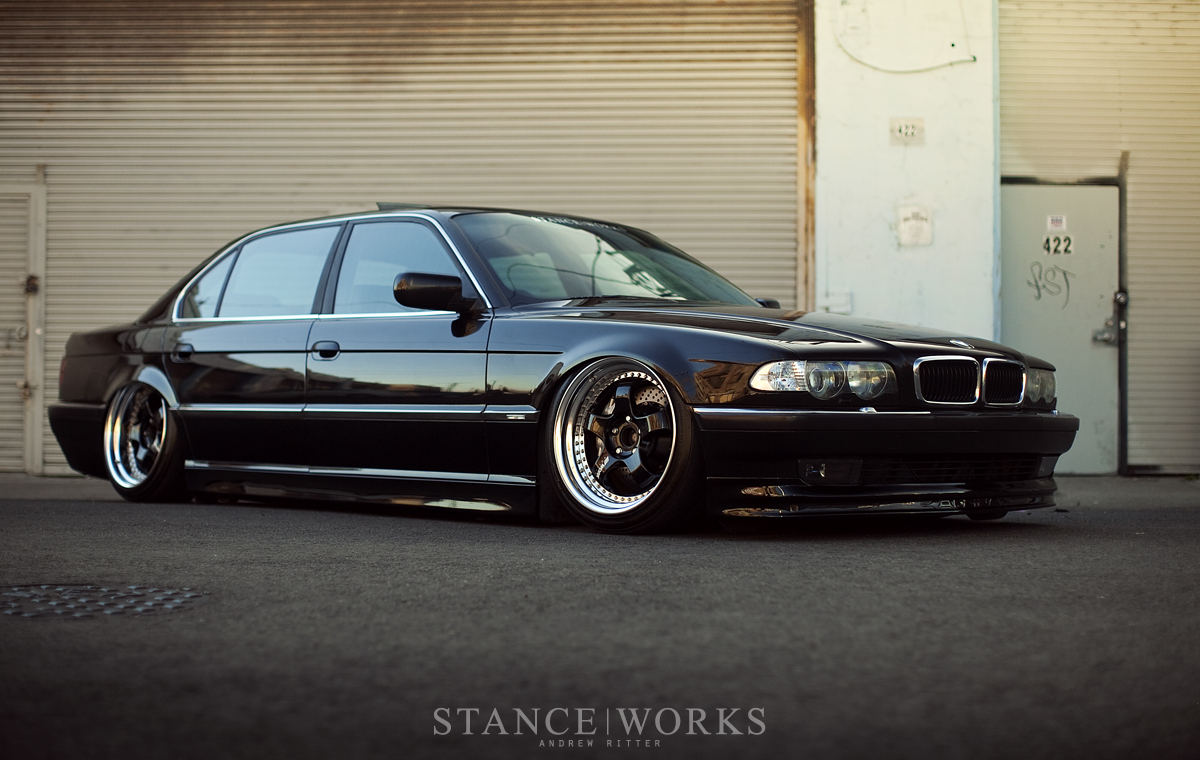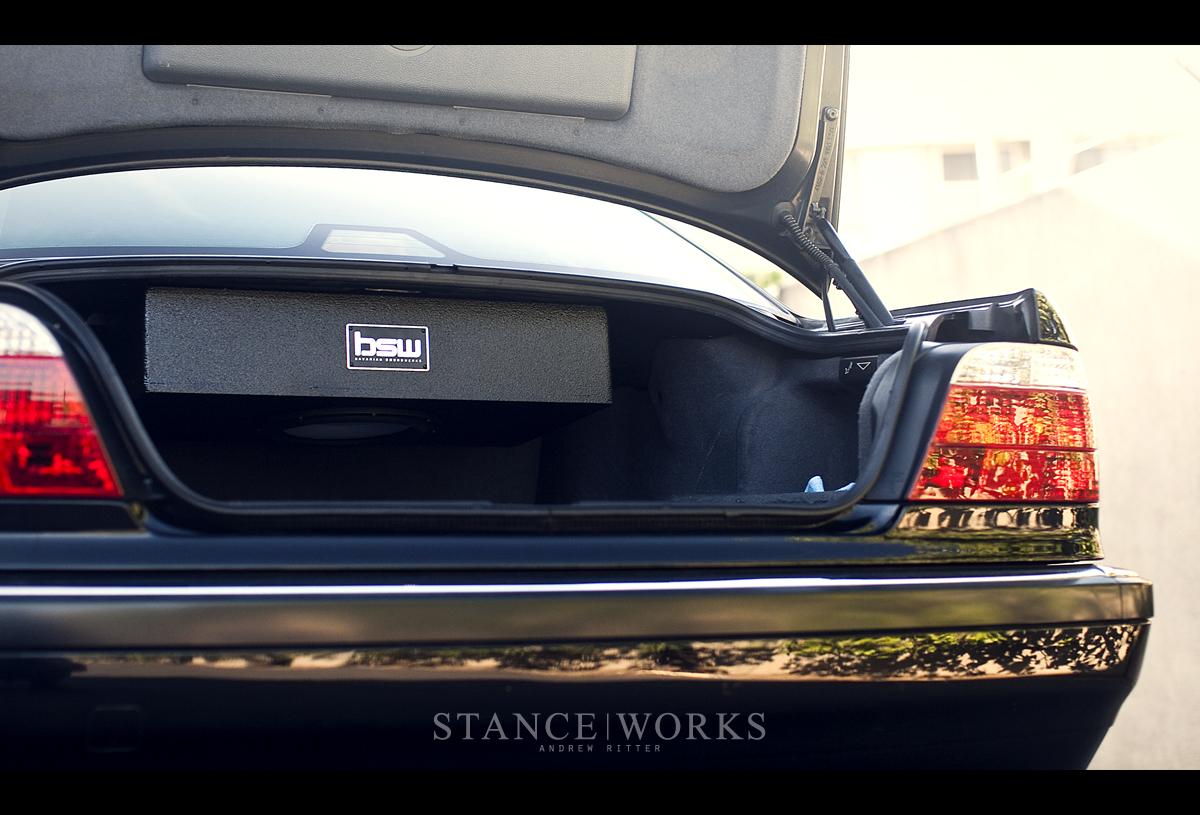 This is where I found myself with the car, modification-wise, two weeks ago. Work wheels, Airlift suspension, and a full interior swap with some attention given to the audio and lighting department. I had kept it quiet and was getting ready to go to Sowo, when my hopes were crushed as I found out I couldn't make it this year due to some unforeseen commitments. This did mean, however, in a twist of events, that I would be able to take the new car to Bimmerfest, the biggest west-coast gathering of BMWs, period. I used my sorrow as motivation to get as much done as I could to the car in some sort of sick mourning ritual. An Alpina lip was fitted to the car, and the side skirts and lower rear bumper were painted in gloss black to mimic the 2001-only look. The car got re-tinted, going with 60% nano-ceramic all around, replacing the tired old 5% limo tint, and adding a level of class to the car previously missing. A set of Brembo Gran Turismo E38-specific 355mm front brakes were purchased for the front of the car, a long-time dream of mine, and probably the luckiest Craigslist find of my life. Adam's Rotors provided a cross-drilled rear rotor to match the Brembo fronts, and new Hawk HPS pads were put on to keep performance consistent all around. As I was going with a sportier theme on the car, an e46 Alcantara sport wheel was installed, which on top of being far more comfortable than the 4-Spoke wheel it replaced, also allowed me to keep all of my steering wheel functions. LED interior and exterior lighting was installed to update the dated Halogen lighting. As a finishing touch, an exhaust was built to give the car a bit of bark to match the newly found aggressive aesthetics. I only had my eyes on the prize, and any sense of "conservation" was long gone.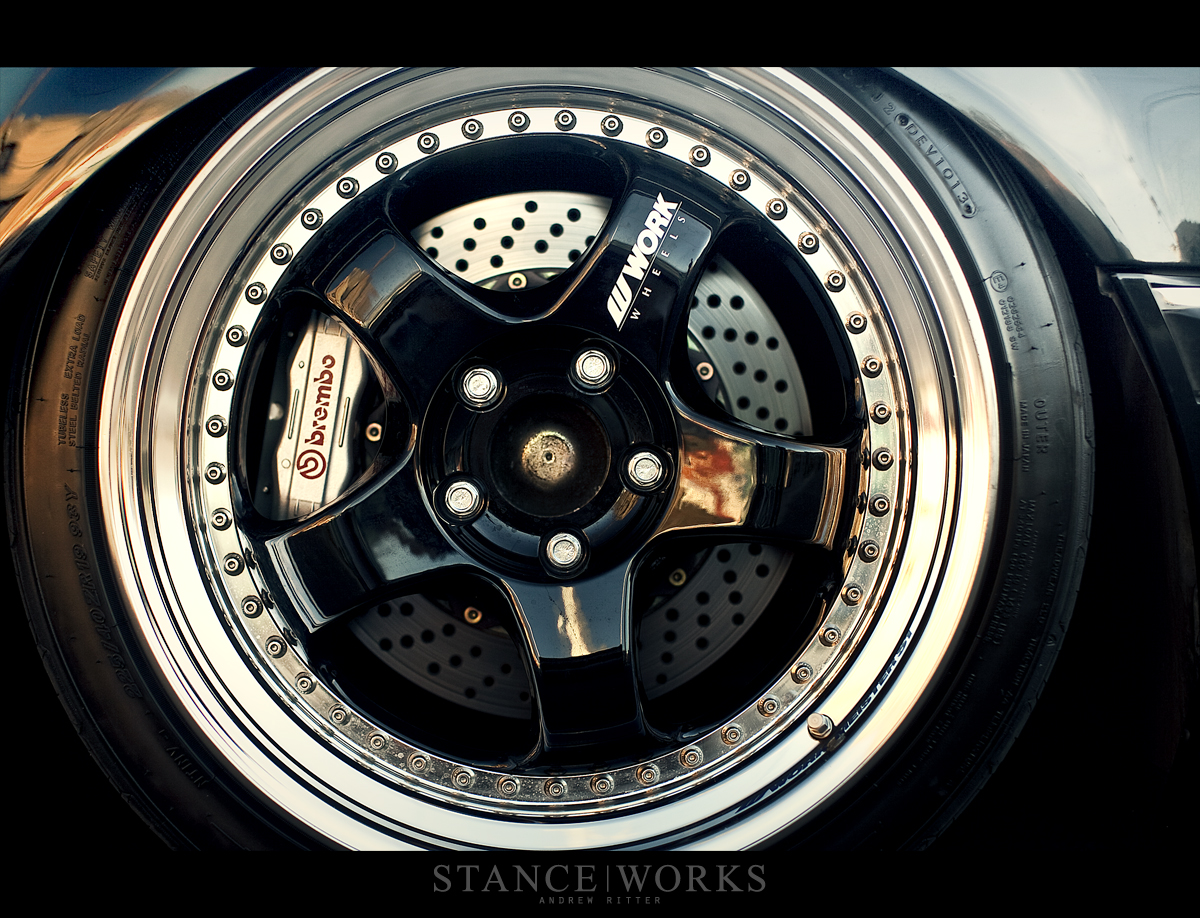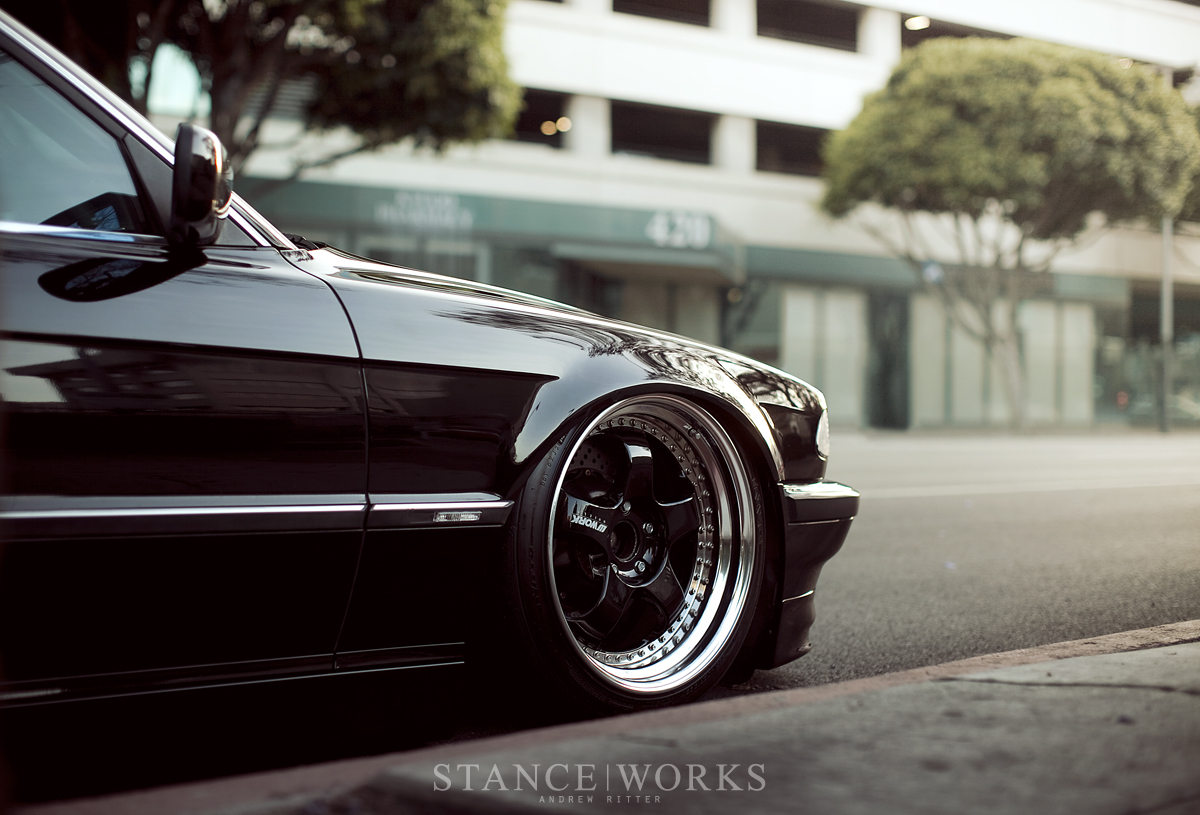 It all felt like a blur, my mind is still racing, and it's all happened so fast that it still hasn't truly set in. I have wanted to visit the E38 chassis for a long time, falling in love with it nearly a decade ago. I certainly didn't plan to do it in three months, or even build an example worth sharing right now, but sometimes, a lack of planning results in the best experiences. As I picked Andrew up yesterday afternoon, and we headed off to downtown LA to shoot the car, it started to set in a little, with mixed feelings of disappointment for spiraling out of control, and excitement in having built something I wanted to share with the world. Parking the car and stepping back at our first location, I couldn't help but crack a huge smile. I hadn't stopped to appreciate it. The past three months a fury… working on it with any free time I had. It is a relatively simple build, but I am proud of it, and I couldn't be happier with how it turned out. I am ready to get going on a bit-more-true kind of a project rather than messing around further with the car I use for daily transportation. This should be a stopping point on the car. But, given my lack of self control in the past, I won't be making any promises.