The Traband 601 is a unique machine. To provide some history for American readers, the 601, most commonly known simply as "the Trabant," was East Germany's response to the Volkswagen Beetle. It began production in 1963, and carried forth until 1990, decades past obsolescence. Its two-stroke engine made for a somewhat reliable, simple, and easy to maintain platform, but found itself lost in the growing automotive technology that blossomed in the 1970s and '80s. Nevertheless, more than 2.8 million Trabants were built, making it one of the most popular cars of late mid-century Germany.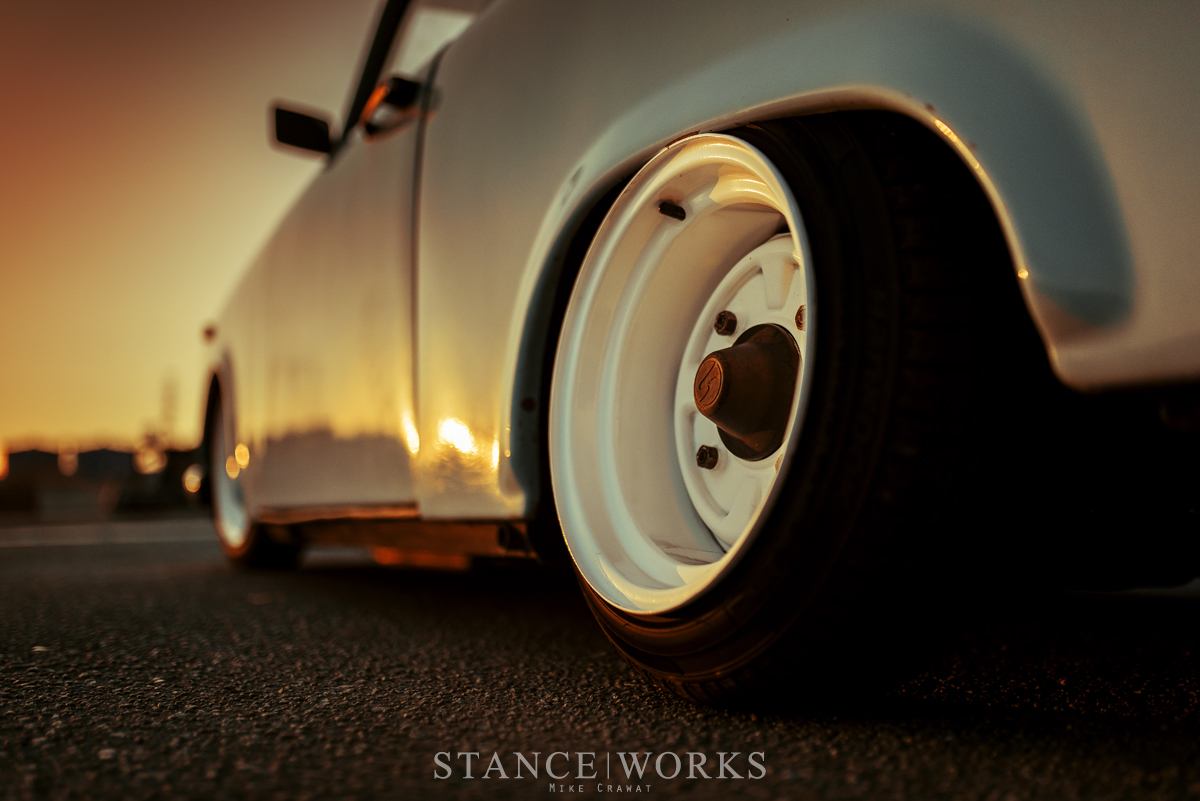 Now, more than a half-century after production began, Trabants are remembered in a… "nostalgic" light. There's not much to love about these cars beyond their tiny, quirky nature. With that, though, this example is likely to bring a smile to anyone's face. Planted on the ground with air suspension, tucking its tiny 10″ steel wheels, this tiny Trabant packs huge character. Set against the backdrop of a quarry, this little gem is certainly a diamond in the rough.
The little two-door coupe is roomier than one might expect inside. Just like its cousin, the Morris Mini, it was sizable enough to be used as a daily commuter, hence the impressive sales figures over the car's 30-year production run. What is small, though is the engine: a 600-cc two-stroke two-cylinder air-cooled lump powered the micro machine. Pumping out 26 horsepower in its best trim, it was anything but fast, although the car's 600kg weight did help keep it from being an anchor.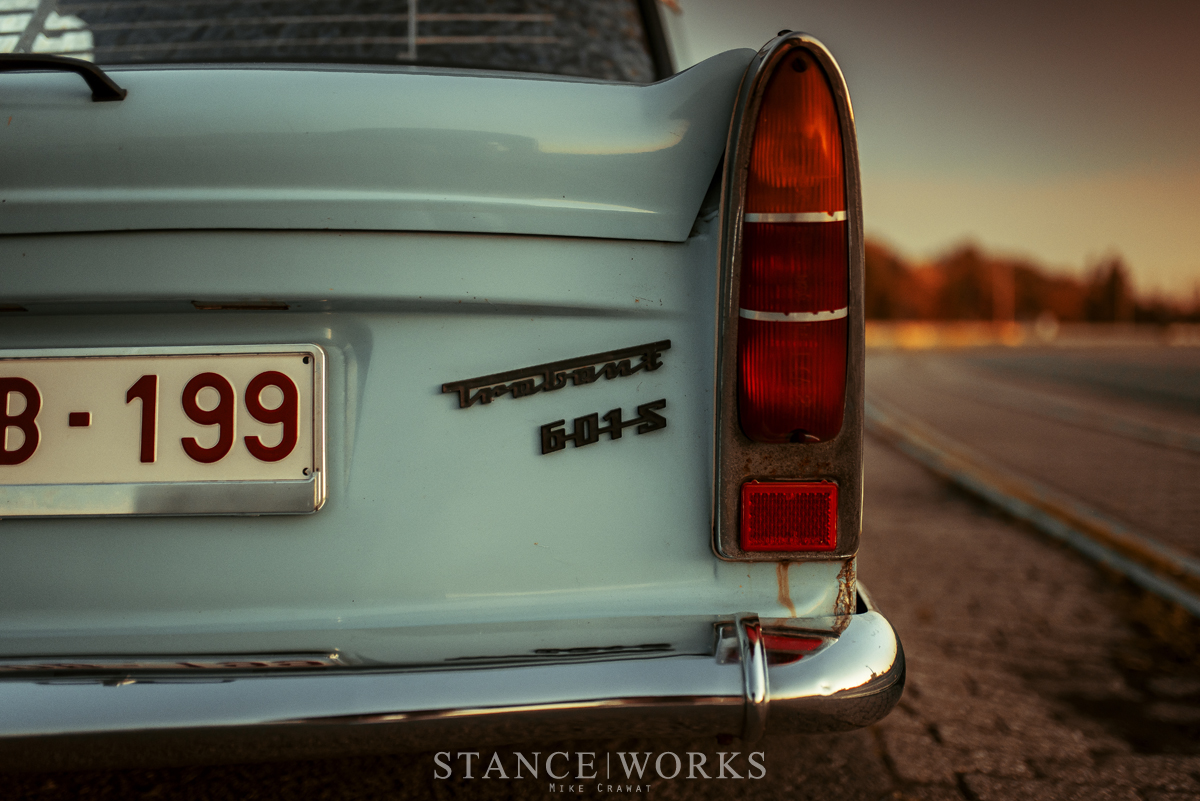 By the late 1960s, two-stroke engines for automotive use had been phased out in favor of more efficient, less-polluting four stroke counterparts. The Trabant stayed steadfast in its ways, though, making the Trabant one of the last mass-produced two-stroke cars for the road.
Its top speed is a staggering 65 miles per hour, meaning it's largely unfit for any highway use, but chances are that any remaining Trabant fans really don't mind. After all, they were never known for their autobahn prowess.
This particular example, with its powder blue paint, complete with scuffs and plenty of patina, wears its colors well. White steelies add a bit of pop, and the brown interior rounds out a build based solely in simple but nice aesthetics.
The Trabant 601 is a simple car, but its in its simplicity that we love it. Its charming, carefree disposition harks to a forgotten era of motoring, where bare-bones, mass-produced appliances were the go-to for commuting. Today, we're just glad this one's been preserved and given a bit of character.