I've lost count of the number of times that I've spent an afternoon under the infield trees of Mid-Ohio. I spent the first 25 years of my life in Ohio, and through those years, the track always served as a staple destination for spring and summer weekends. My father first began attending races there in his youth and he passed the tradition on as I walked the course by his side at the age of 4. As years passed, we attended the vintage grand prix and the occasional ALMS race, taking in the sound of Thunder Valley and marveling at the machinery in the paddocks. When it came time to move out and head off to college, I found myself at a small liberal arts school just a short drive away from the track. I spent many weekend afternoons at The Esses, watching as drivers prepared for their NASA licenses, and I snuck into the empty infield as race teams held private mid-week testing sessions away from the hustle and bustle of crowds. Now, at the age of 28, I am sitting on the California tarmac in a plane pointed back home to see my family and to add another visit to my Mid-Ohio record books.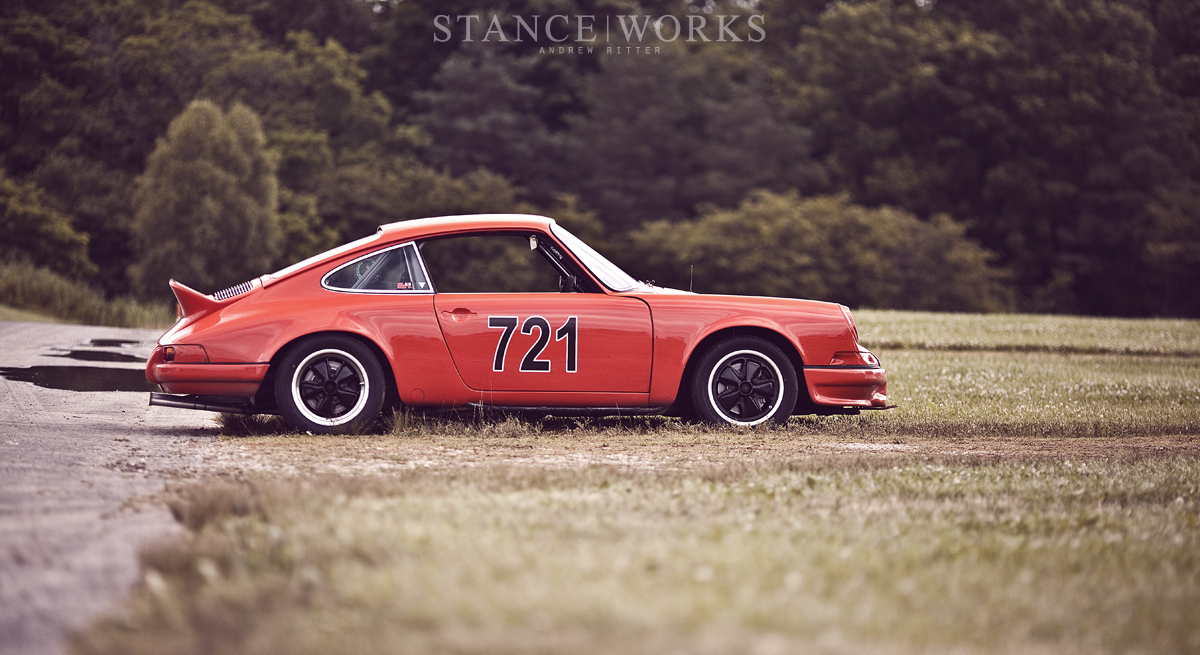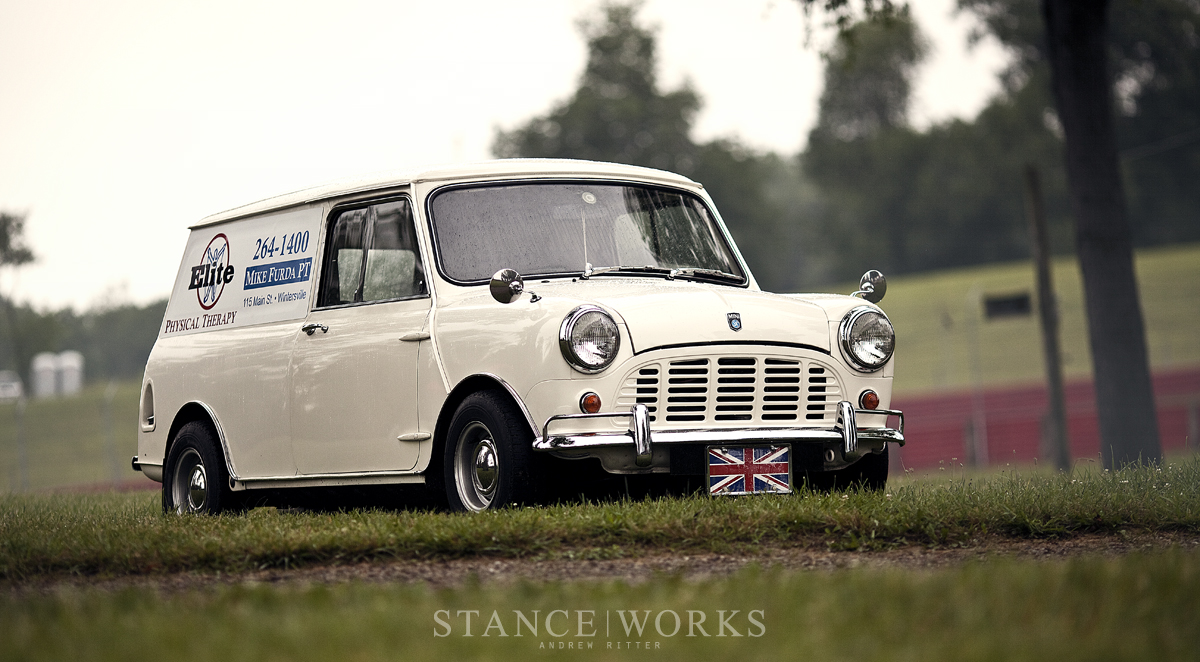 Situated in the middle of the scenic farm country of central Ohio, the track carries a more relaxed atmosphere than many of tracks that I've spent time at. While the track itself is known for its complex and technical nature, the infield is made up of grassy hillsides shaded by  beautiful old trees that offer an ideal location to spend a day casually watching cars tear around the course. People spread out blankets at the crest to watch as cars apply their brakes off the back straight and sweep down into The Esses. Camps are set up trackside at the Carousel to watch as final battles are fought before the finish line. There's just something about the track that sets it apart for me, and I was eager to touch down in Ohio and join my dad, once again, for another Mid-Ohio Vintage Grand Prix.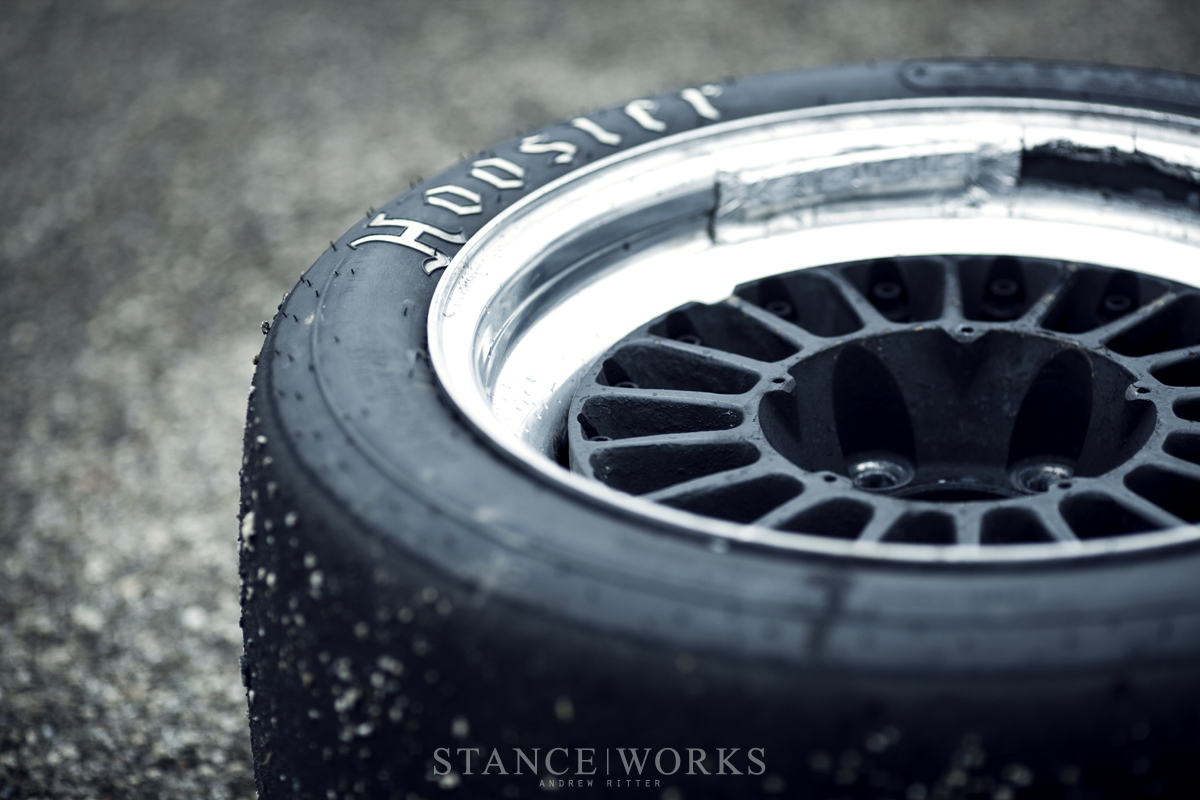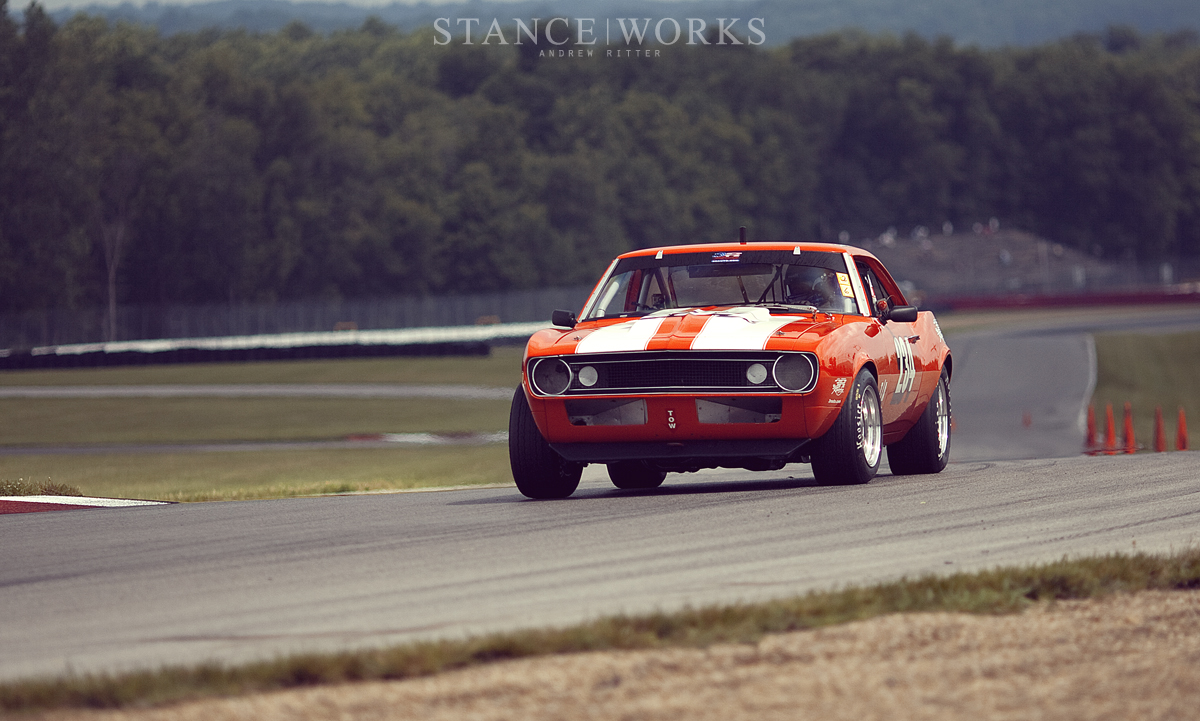 He and I arrived back in Lexington, Ohio, to find rain clouds looming on the horizon. Drivers spent the morning hours wrenching on their cars and preparing for the wet conditions that were sure to greet them on the track. As we set up base at the east end of the track, the racers began to go on track for their first laps. Two GT40s struggled to rein in their power to avoid losing control at each turn. The rain presented a hurdle for many of the racers as they guided their classic cars around the asphalt, skirting around on vintage-spec race tires.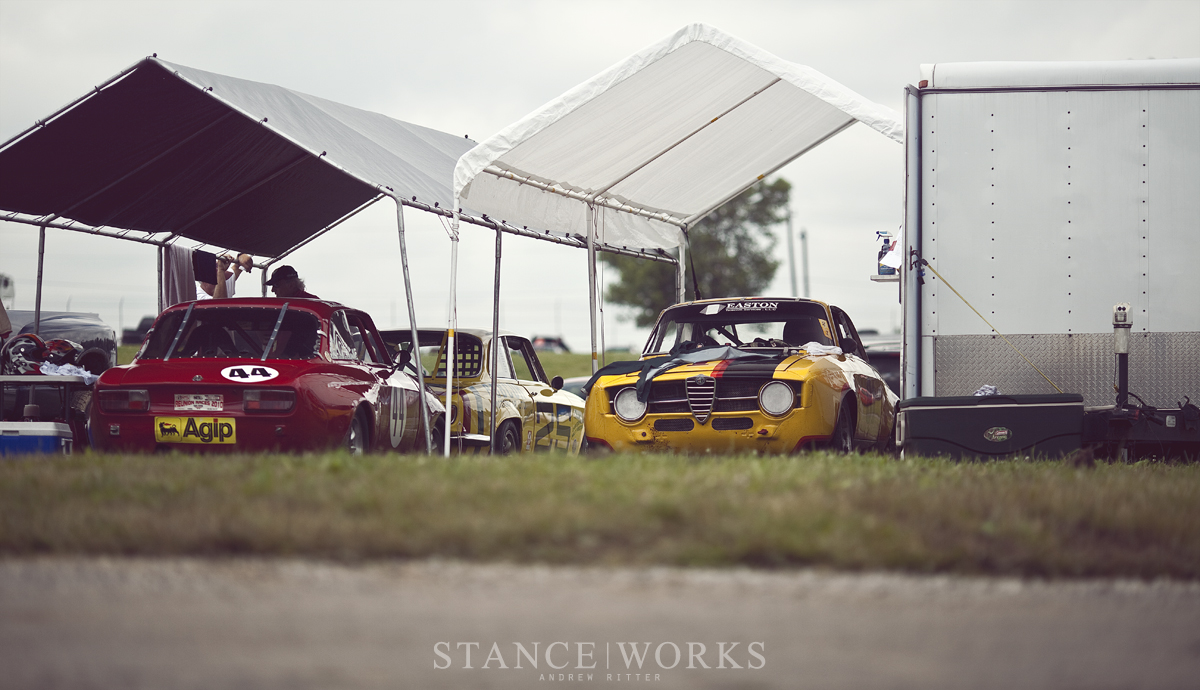 It was great to be back. Many of the same cars that I had watched compete in the vintage races as a kid had returned to stretch their legs once again. As we walked the paddocks, I was reminded of the diversity that had drawn me to vintage racing. From muscle cars and IMSA machines to Datsuns and British sportscars, the field at the Vintage Grand Prix is one that is sure to offer something for everyone. For me, it was always the Minis.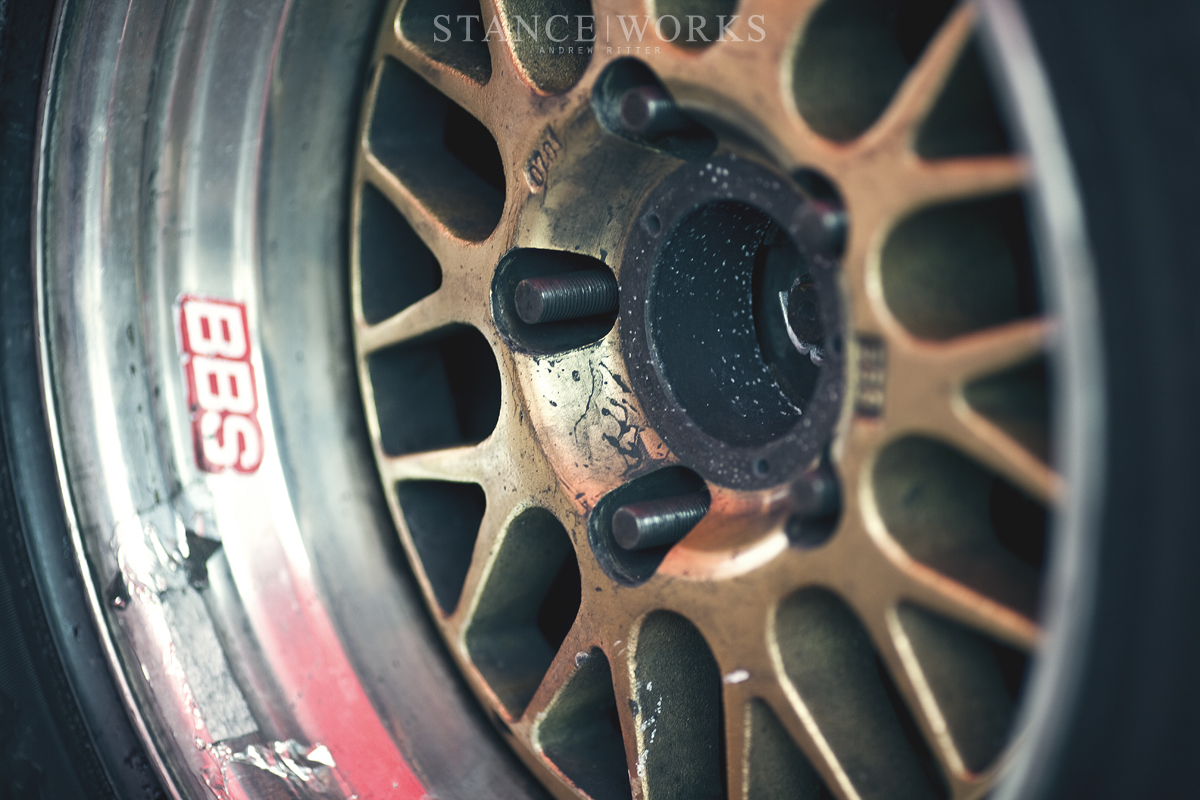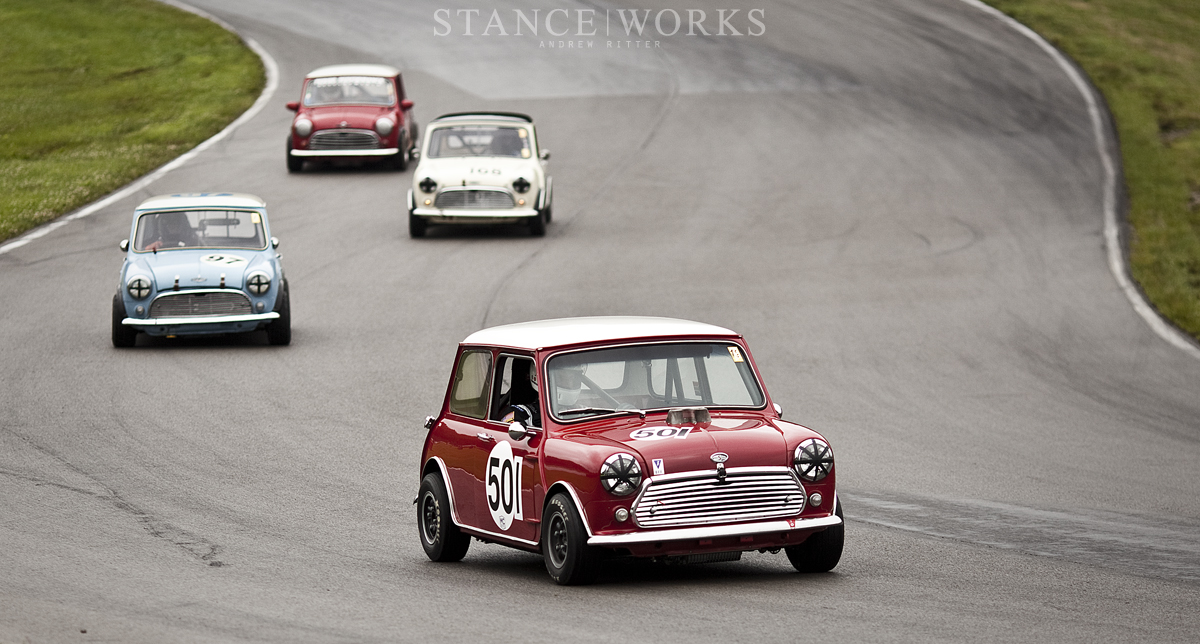 One year, while wandering the infield with my parents, they handed me a $5 bill and told me that I could spend it on anything I wanted. At 5 years old, it seemed like the possibilities were endless. Collector cards, baseball hats, and posters lined the rows of vendor tents. Cotton candy called my name and threatened to rot my teeth, but I knew exactly where I was headed. I ran as quickly as my short legs allowed in a B-Line towards the wall of small diecast cars. I scanned past the packets of wild race cars and shiny sports cars that probably interested most of the kids my age. That's when I found it: a little 1:64, red-on-red Austin Mini. It's exactly what I had been looking for. I don't know what it was. Whether it was its proximity in size to my kindergarten stature or the laughs that the Minis induced as they rounded each corner with only 3 tires on the ground. Something about them just spoke to me. I feel safe in saying that it was on that weekend with my parents that I fell in love with Minis.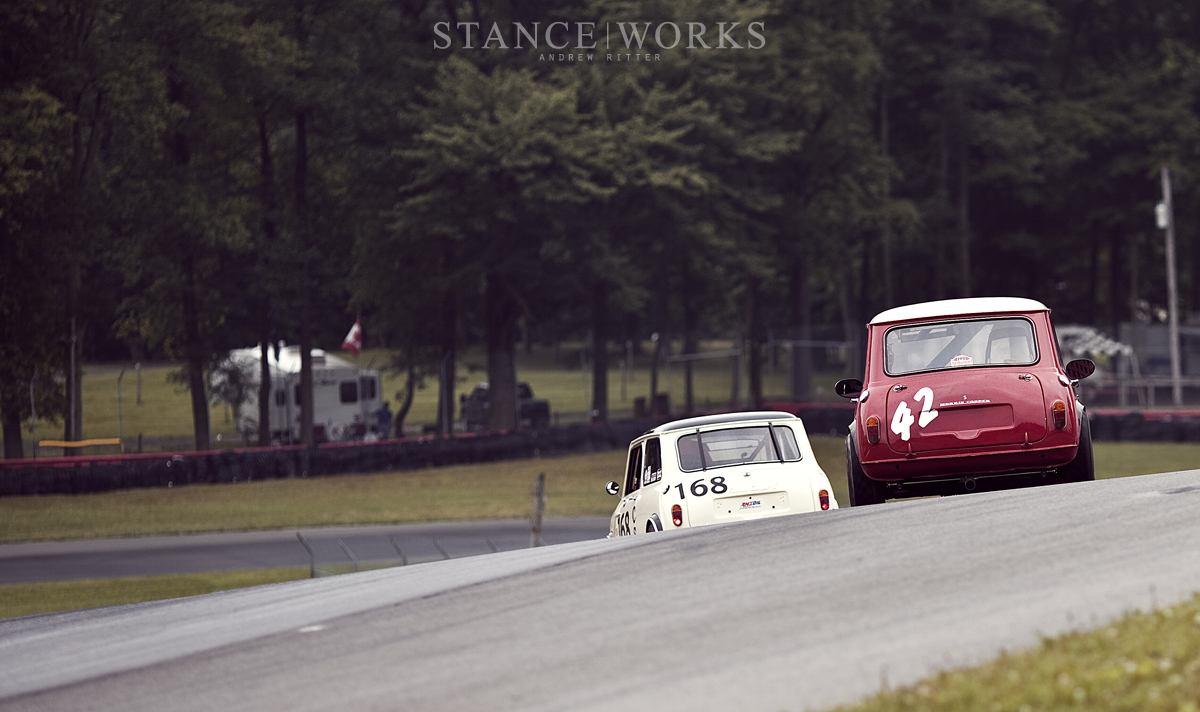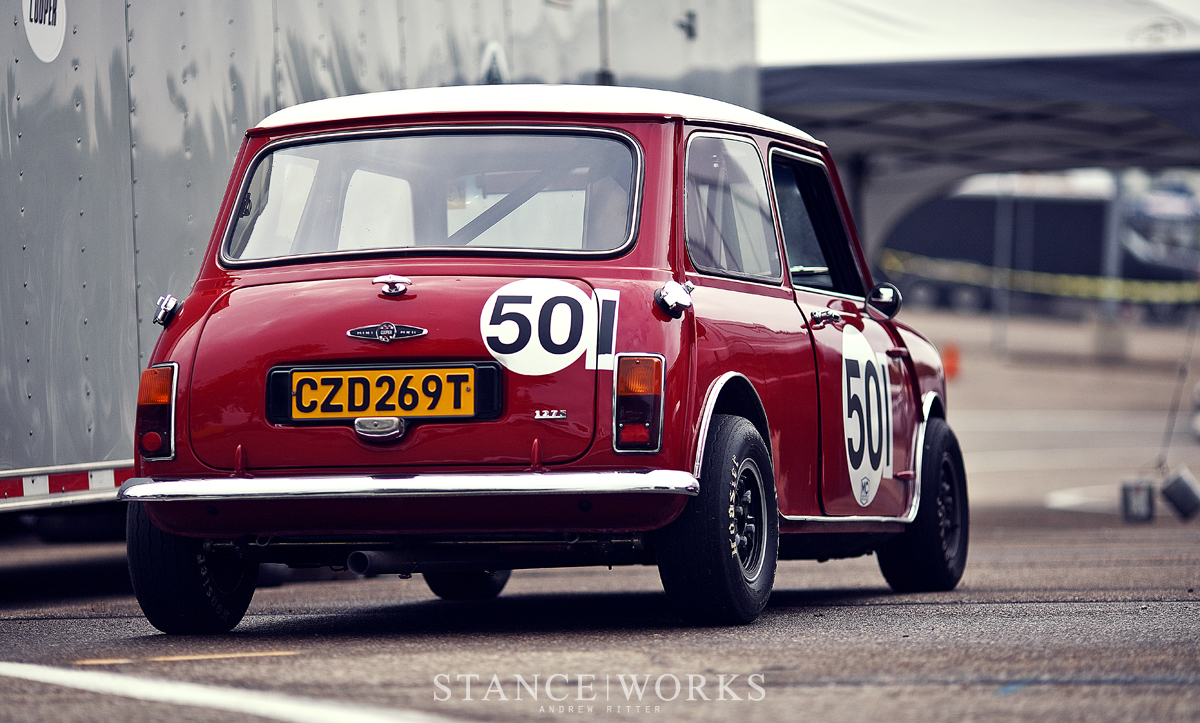 I ran back to show off my new toy, and proclaimed that one day I would own one. At the time, I'm sure this declaration was lumped in with the other childhood dreams of becoming a space astronaut and fireman when I grew up, but it never subsided. Minis were already rare at the time. Only a few Minis had been sold in the US between 1960 and 1967 and they were withdrawn due to stricter safety standards in 1968, but I still vowed to one day find one. From time to time, I would browse the classifieds and daydream of the possibilities, but things never seemed to line up. Now, after 23 years of patiently waiting, I've finally found the car I've been looking for, and I'm reminded of the same excitement that I felt when I first found that little diecast car at Mid-Ohio.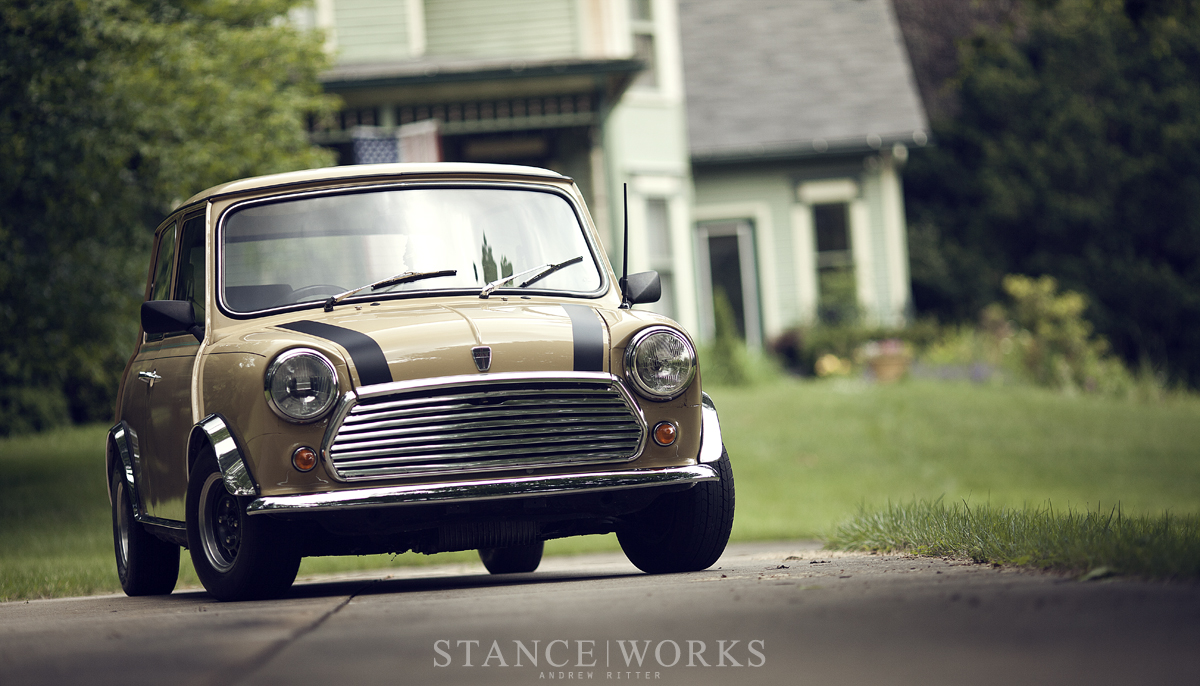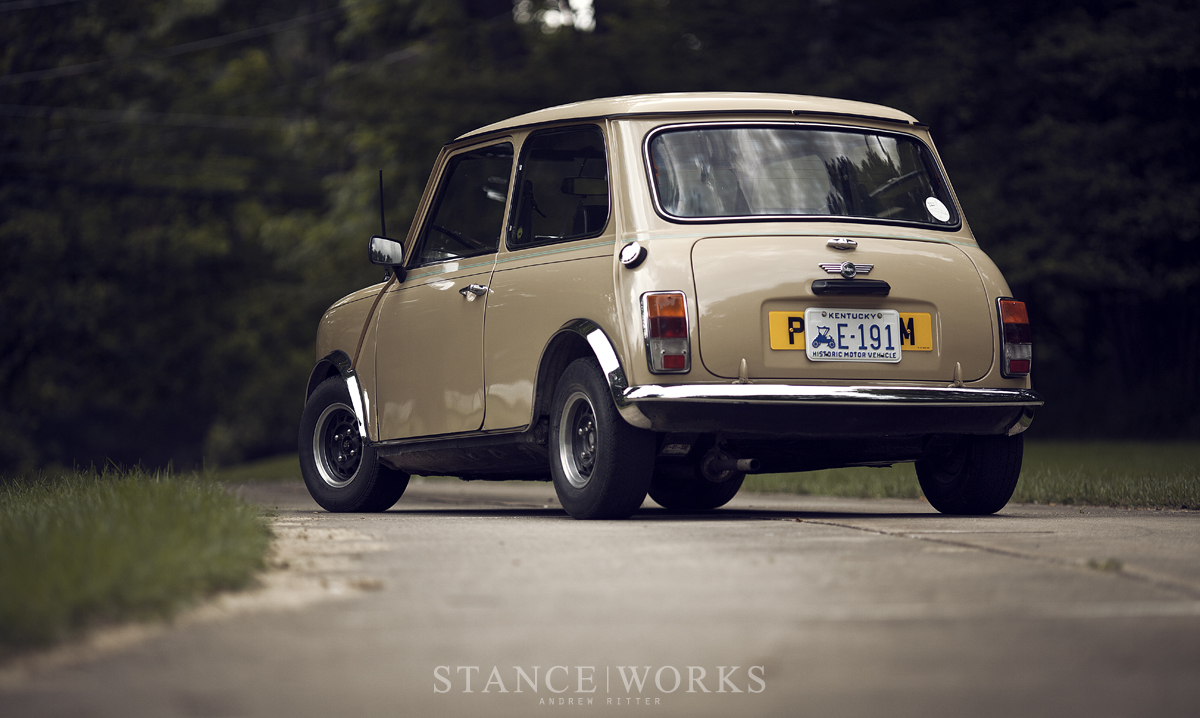 The newest addition to the StanceWorks warehouse is my new 1974 Austin Mini. Painted El Paso Beige and sitting atop 10-inch wheels, it's just as I had envisioned. The classic 998 A-series engine sits in the surprisingly roomy engine bay, propelling the little car forward with all 38 Horsepower. When I took the car out for its first drive, I was grinning from ear to ear and I absolutely fell in love with it as I pulled back into the driveway. While it's not known for its power or aggressive styling, the sheer joy that comes from the driving experience already has me hooked. As with any car that dates back to the 70s, there is work that lies ahead to breathe new life back into the little guy, but I couldn't be more excited at such a prospect. This is the car that I've dreamed of owning since I was a kid and I'm ready.