2012 marks the 8th year for the Japanese Classic Car Show (JCCS), known throughout the country as the end-all for those in love with nostalgic and retro "JDM" cars. We made the trip out to the Queen Mary show grounds and captured some of our favorites from the show. As my first time attending, I can certainly say this isn't one to miss from here on out.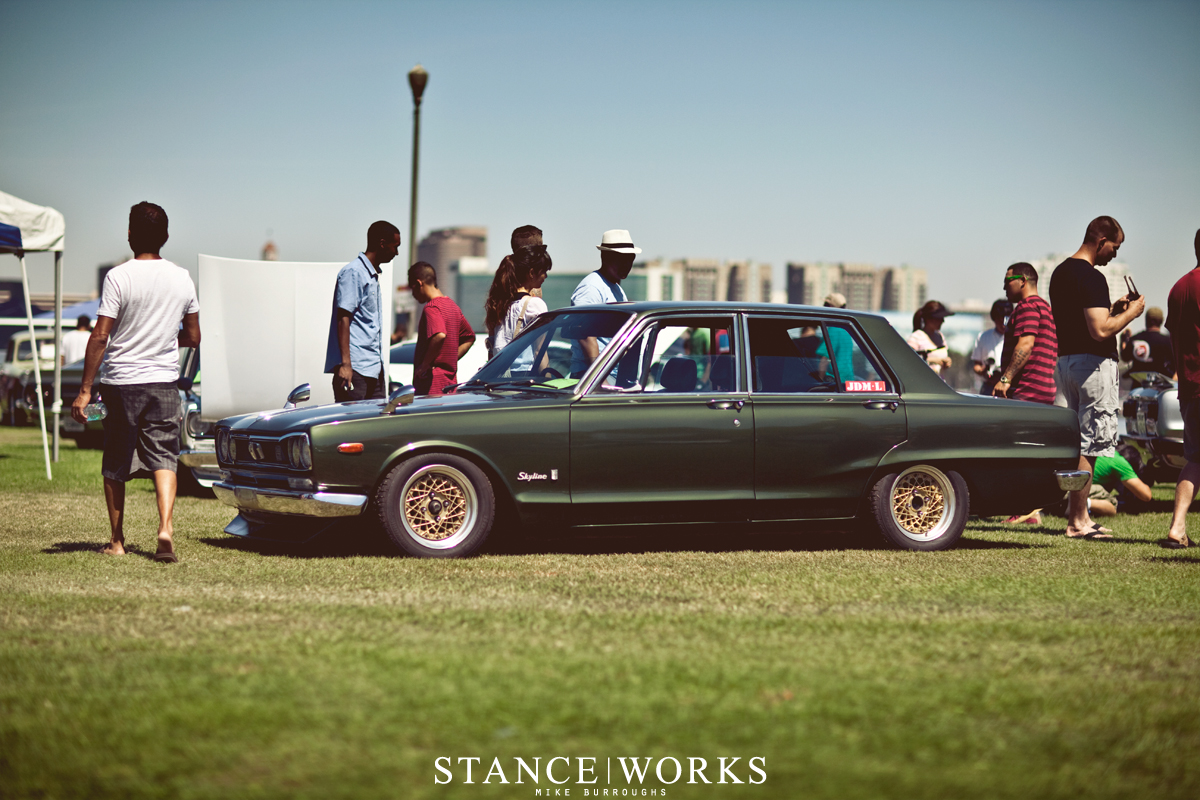 Each year at the JCCS, a large number of truly classic Japanese cars make their way to the show grounds to lay out under the Long Beach sun. Many of these cars remain hidden for the year, coming out of the woodwork only for such a special occasion. In a sense, it becomes more of a treat to see these cars, as their rarity only increases with their age.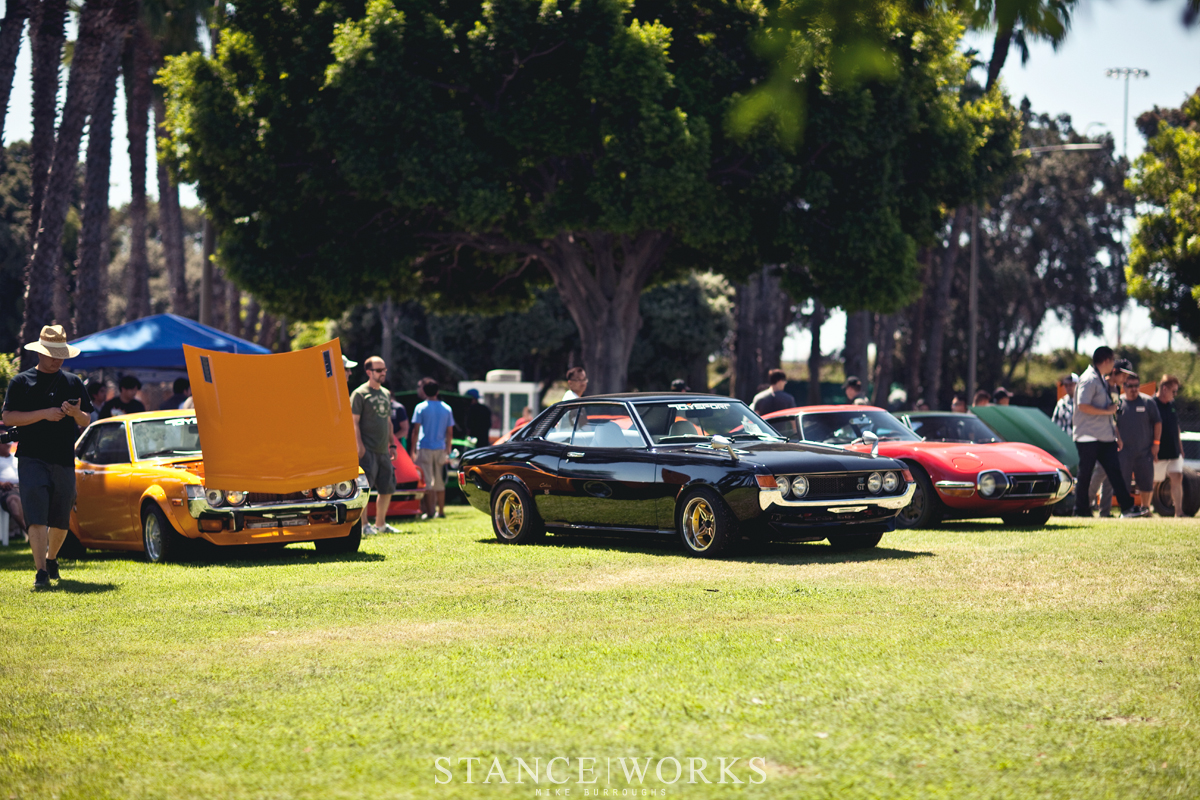 The show is a wonderful mashup of cars ranging from totally stock collector's pieces to cars modified to the nines, each one demonstrating a different style. Some are entirely period correct in their '80s awesomeness, others contemporary, built to their owners' odd albeit unique tastes. Many of the cars present were grey market imports, cars we'd never see otherwise.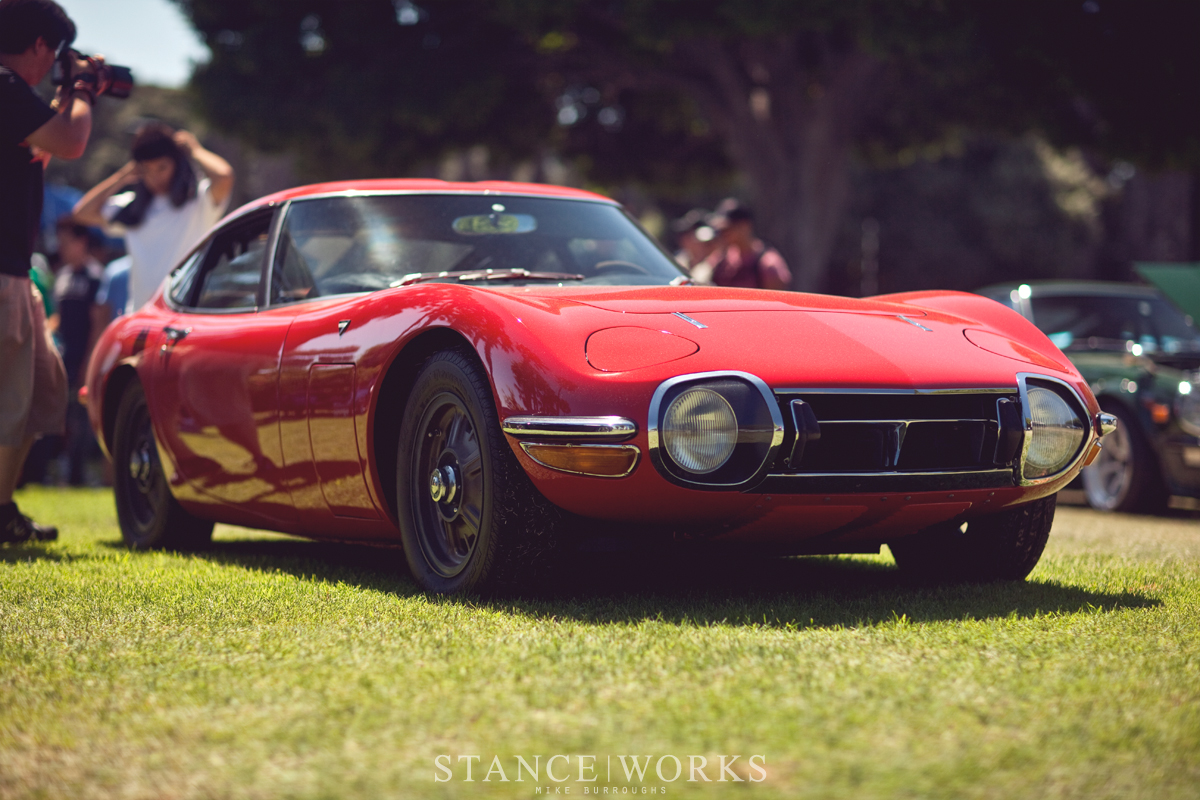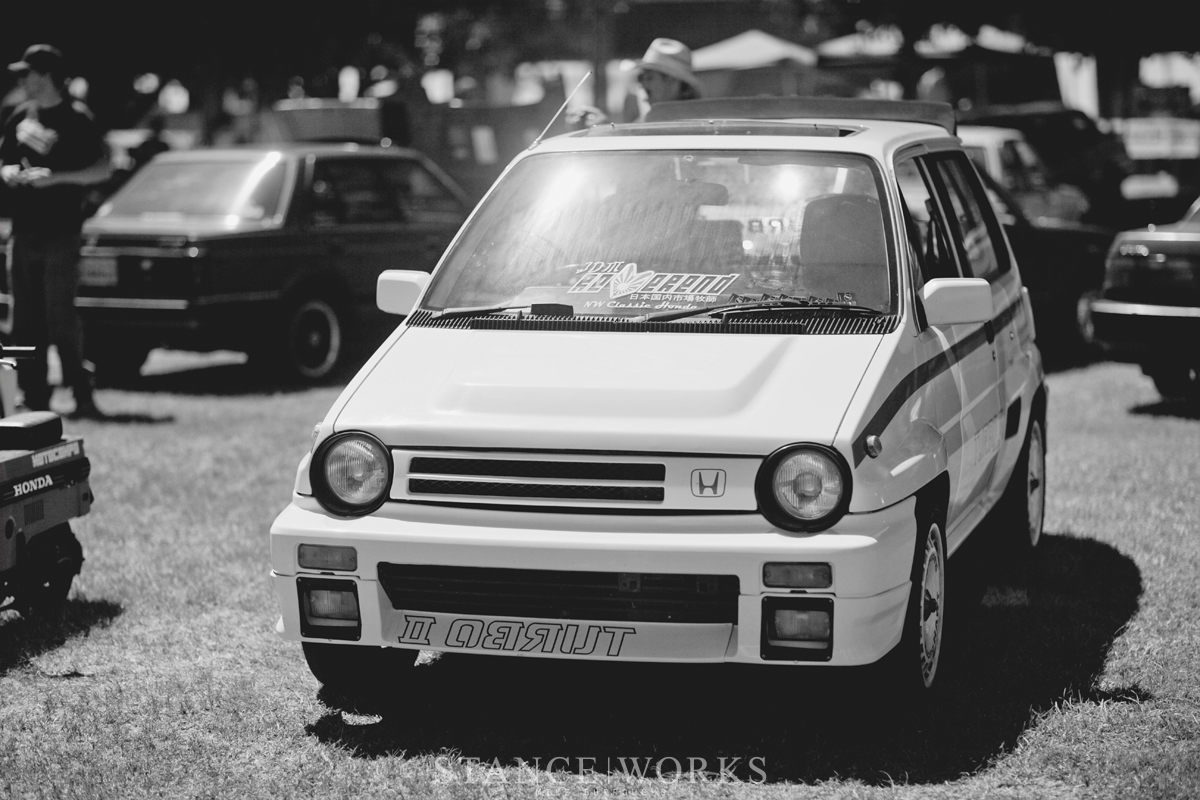 There were several cars present that tickled our "StanceWorks" fancy, stuffing wide wheels under vintage arches, showing that low and wide always has its place. Two cars in particular, Manny Solis's Z and this beautiful Acura Legend stood out the most to me. Manny's Z had a certain raw feeling to it, justifying its imprection and forcing me to come back for a second look. The legend, on the other hand, was a staple of cleanliness with flawless bodywork and a perfect interior. The wheels, a vintage set of Rays splits, one side with Volk turbo fans, couldn't have been better suited.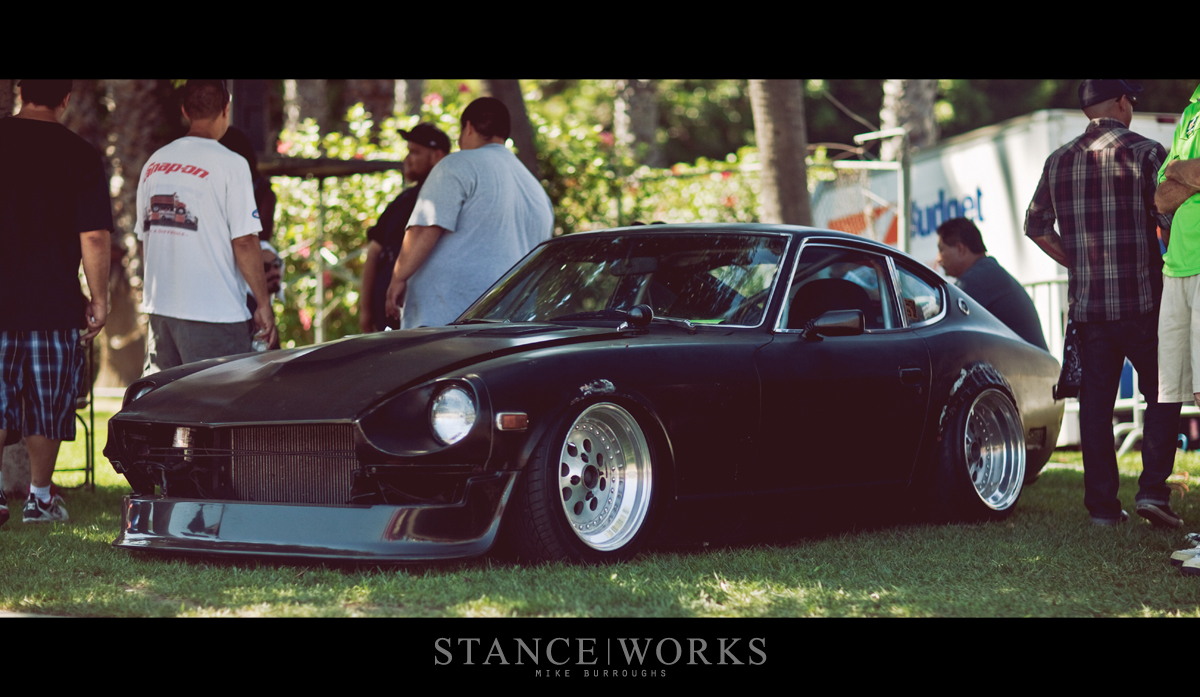 All makes and models were present; the obvious, Toyota, Nissan, Datsun, Honda, and Mazda, all made themselves known, yet small gems were hidden amongst the crowd. A few Dodges and and Chevys that are technically Japanese (Mitsubishis and Suzukis re-badged) were allowed in, and I'd have to say they taught us a thing or two.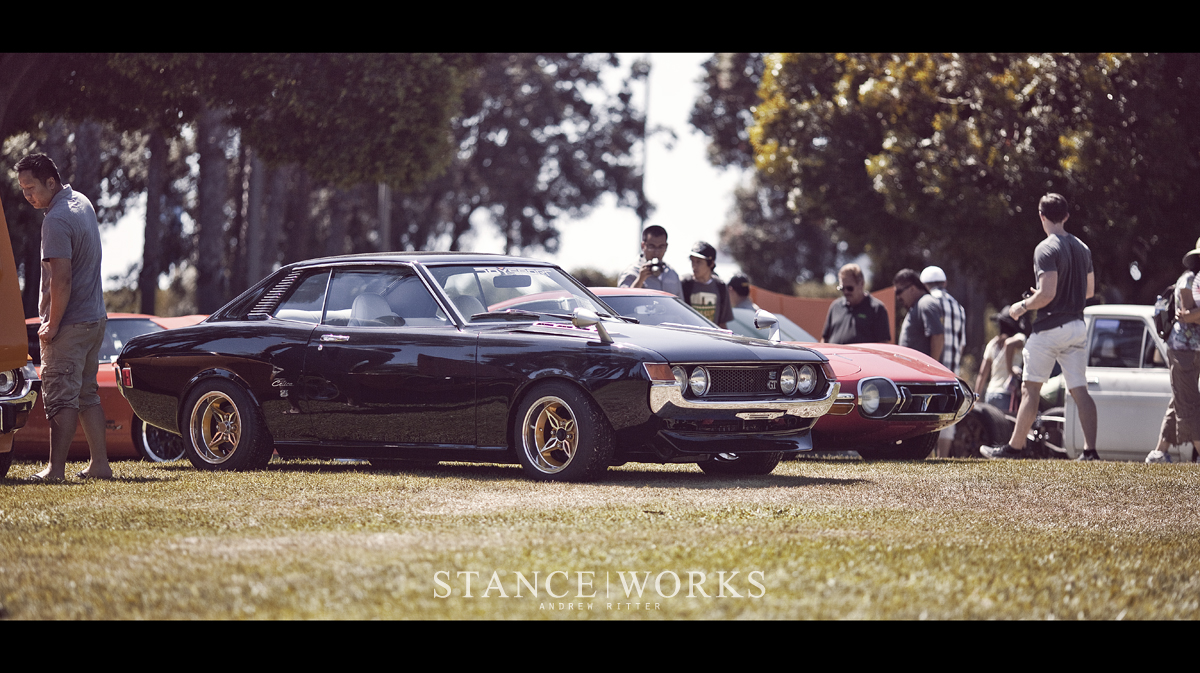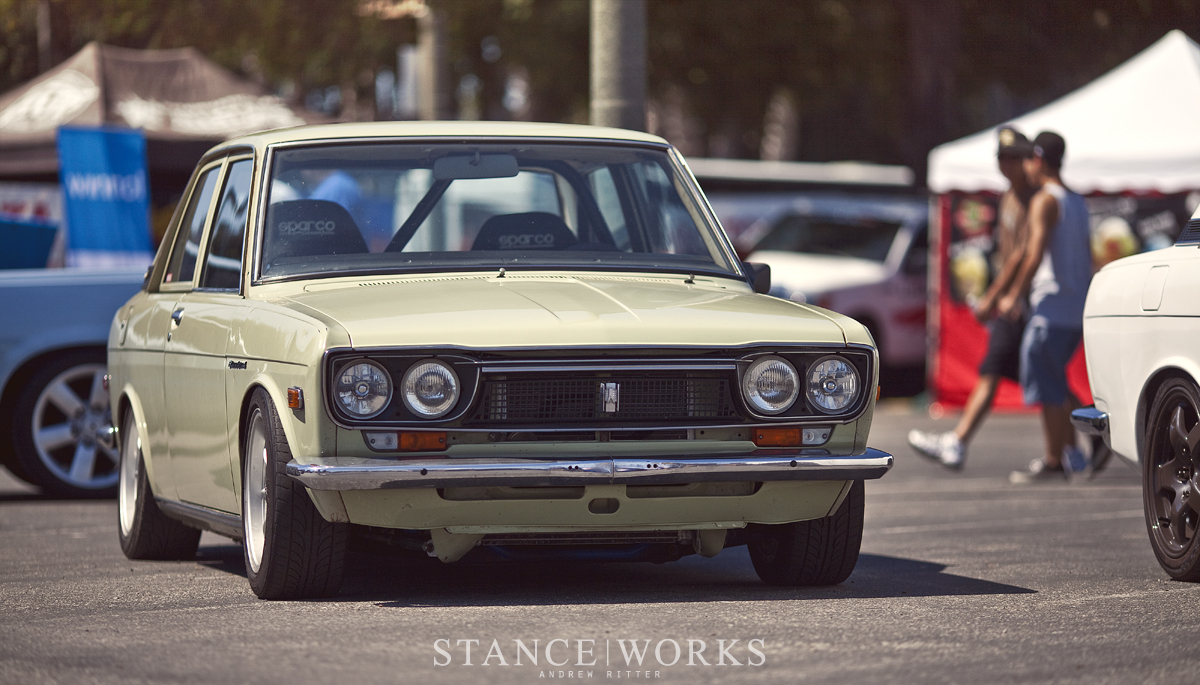 Its obvious that the crowds enjoyed the show just as much as we did. The entire day proved difficult to snag a shot of a complete car without pedestrian interferance. Nonetheless, we're eagerly awaiting next year's Japanese Classic Car Show, excited to see what new builds arrive and what other cars happen to step out of the dark corners of the car world for their moment to shine.