We awoke on Friday morning, perched on a mountainside at roughly 9,000ft of altitude. For me and Jim Bob, it was technically the start of Day 3, but for most of the gang, the trip was just beginning. Rewinding a bit, Jim Bob and I had departed from Southern California on Wednesday morning, making it to Southern Utah through excruciating 113-degree heat before calling it a night and catching some sleep. Thursday morning came early, with temps creeping into the mid 80s just minutes after dawn. Gnats were out in full force as soon as the sun rose, biting us as well as the pup, giving us as good a reason as any to hit the road early. After hammering out roughly 8 hours of driving following a handful of stops, we found ourselves at camp waiting for the gang to arrive: an uneventful summary for an uneventful two days of driving.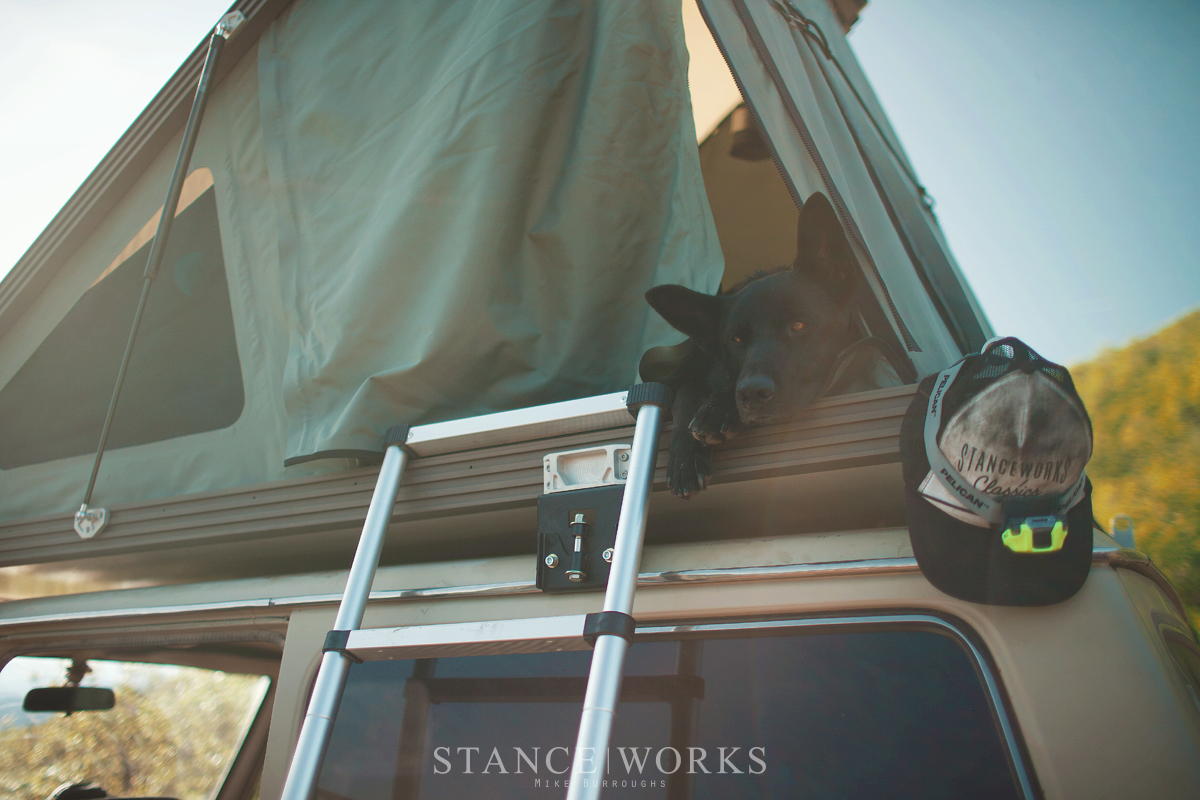 We found camp well after sundown, just outside of Glenwood Springs, Colorado. Most sites on the trail up were taken, but a bit of luck led us to a somewhat secluded nook off the main trail, with just enough room to tightly cram half-a-dozen trucks for an evening of close-quarters camping. Within an hour of our arrival, Charlie, Justin, Ed, Will, and Jean arrived and shoehorned their trucks into position for the night. While excitement buzzed throughout camp, exhaustion muted it; it wasn't long before we all hit the sack, bringing us to the beginning of Part 1. Back to Friday morning…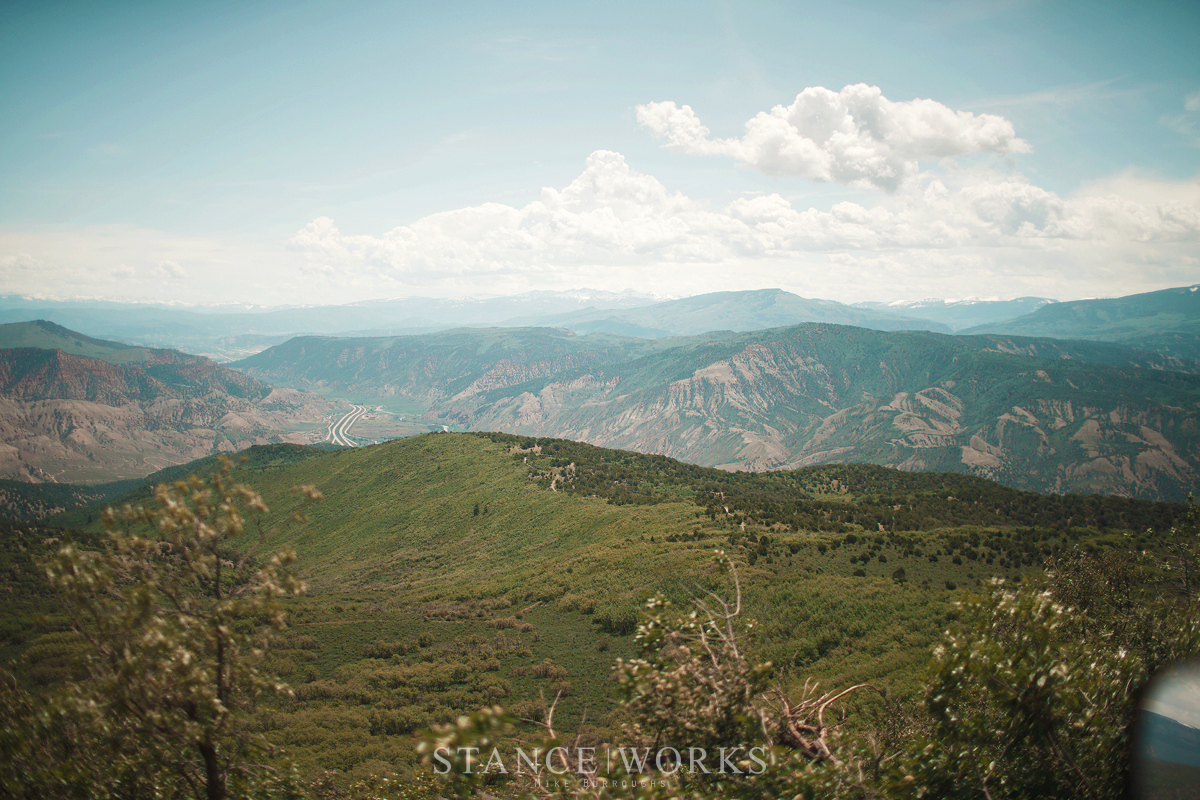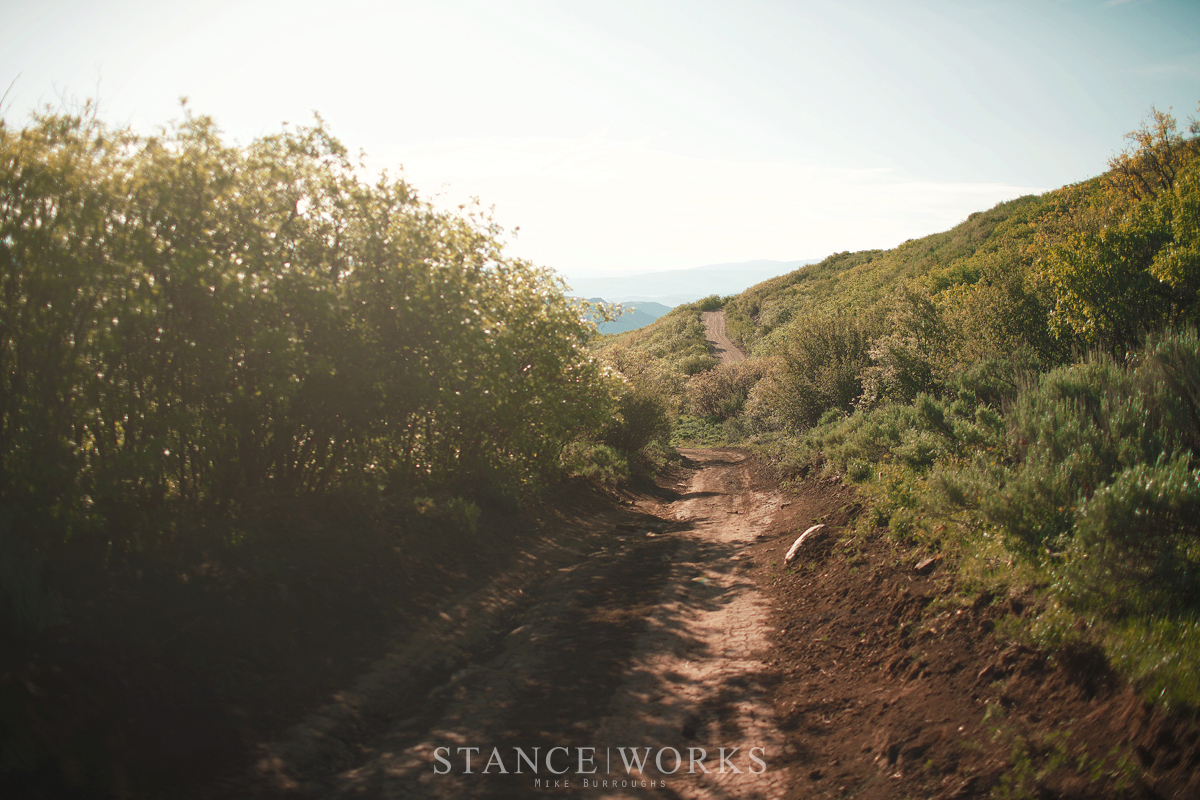 After some much needed rest, it was good to be met with faces I hadn't seen in more than a year. We took the morning slow, making breakfast and catching up, partially in an effort to burn the clock as we waited for the boys from the Pacific North West to arrive later that evening. We exchanged stories of our travels and efforts to make the trip, but as is typical with car (or truck) guys, it wasn't long before the discussion was solely focused on the vehicles before us.x Ed came equipped with a new (to him) second-generation Montero, and Will brought his recently-acquired third-generation four runner. Charlie, of course, made the trek in his FJ62, easily recognized from last year's trip, all the way from Connecticut, earning the furthest-driven merit badge of the group once again.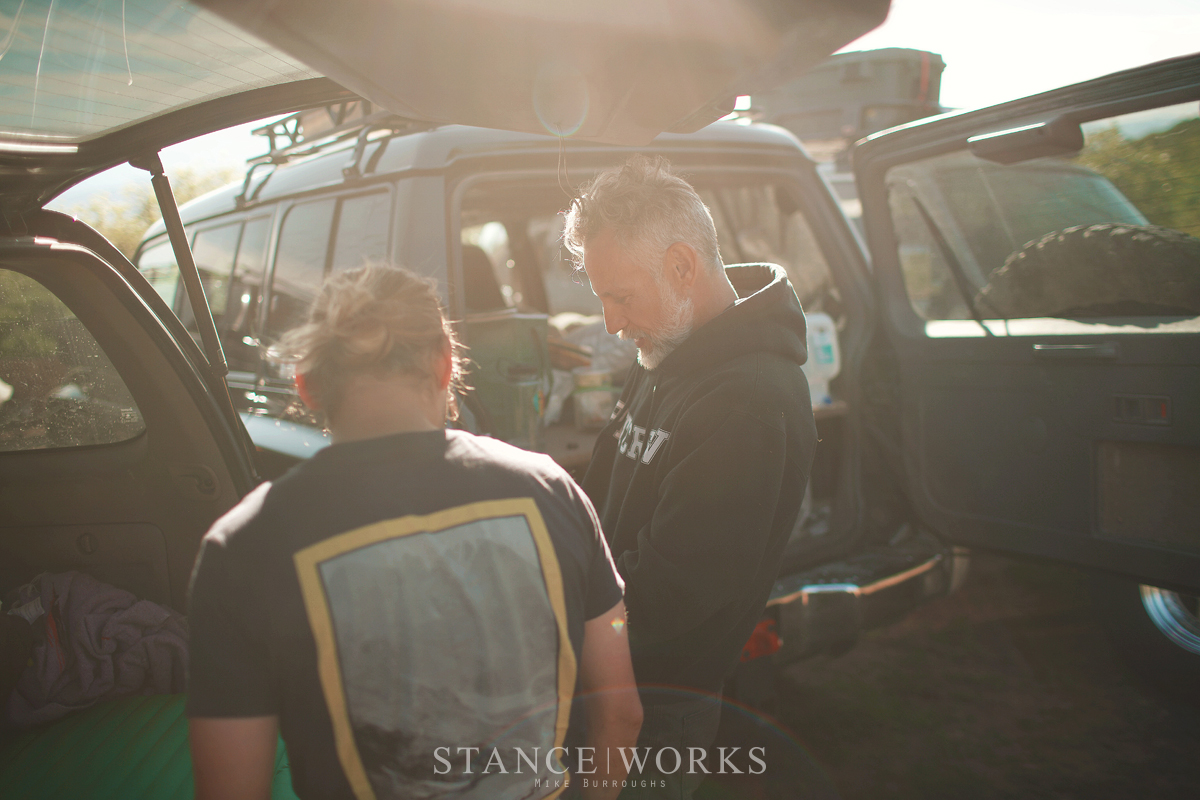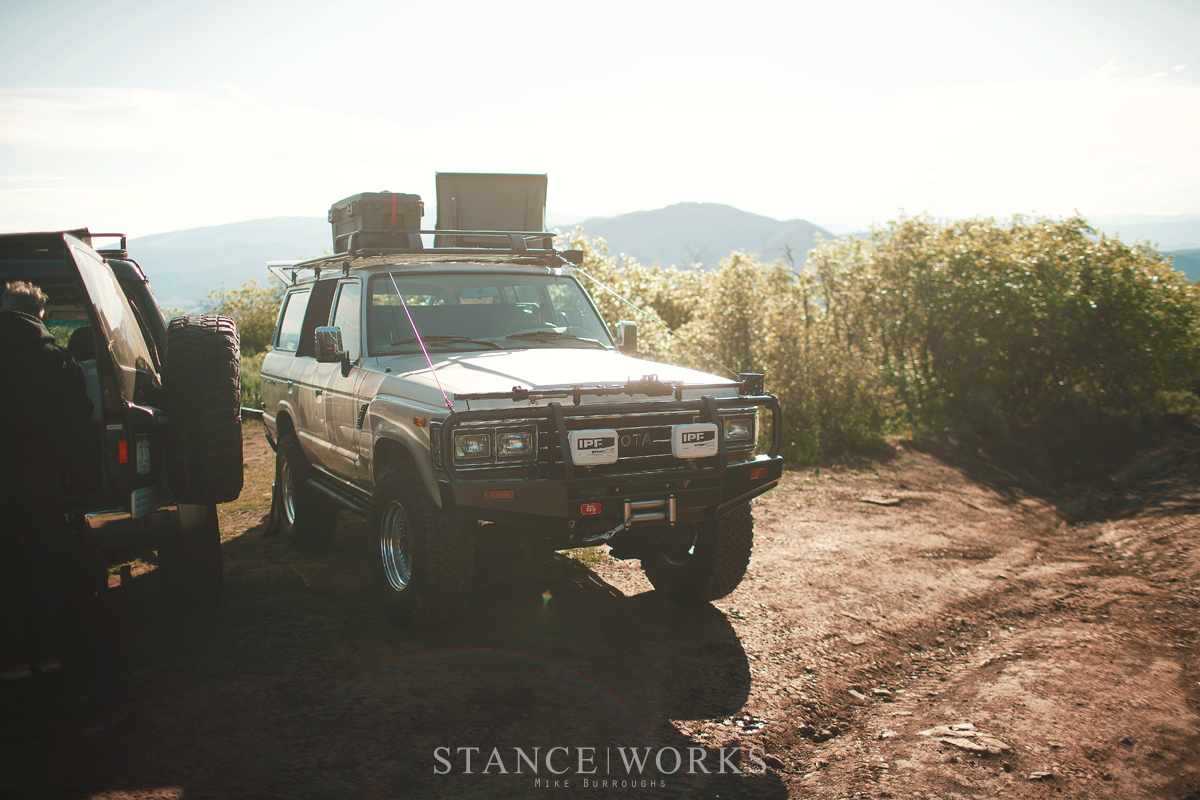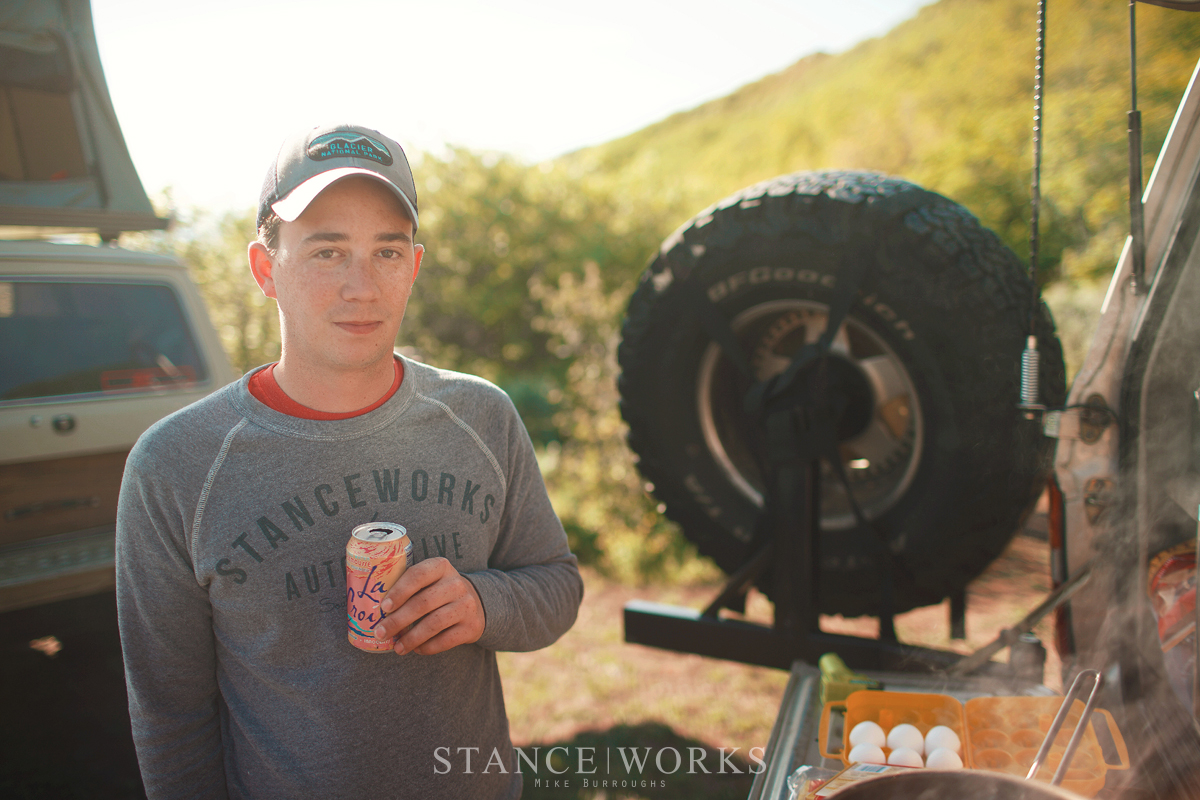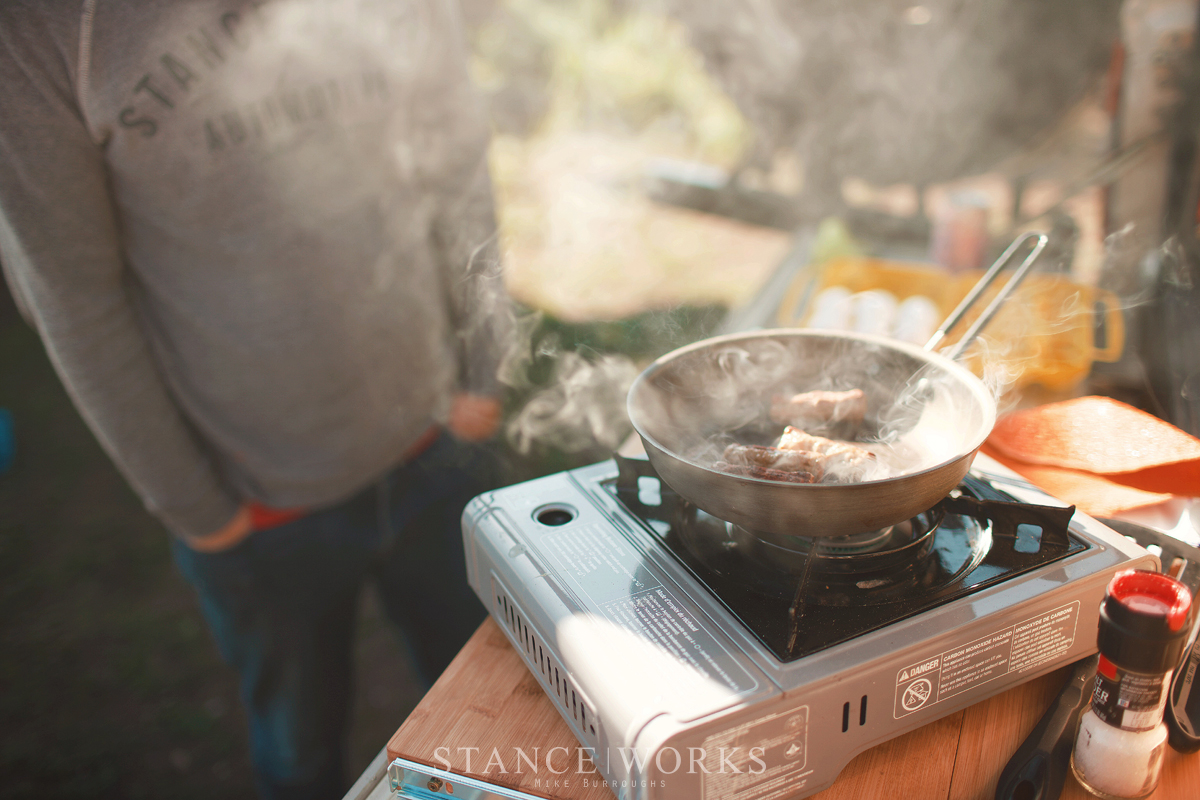 The star of the morning was, of course, Justin and Rose's recently-completed U-Joint Off Road-conversion E150 van, a serious upgrade from his trustworthy Ford that led us through Utah in 2018. Complete with brand new all-Ford running gear underneath and sitting atop 35s, it's an absolute behemoth compared to the rest of the group's still-considerably sized trucks. The inside is built out to the nines, and in truth, puts even my own apartment to shame. And for the unacquainted, I know it's a lot of names to take in; we'll have a roll call for names and trucks in a few.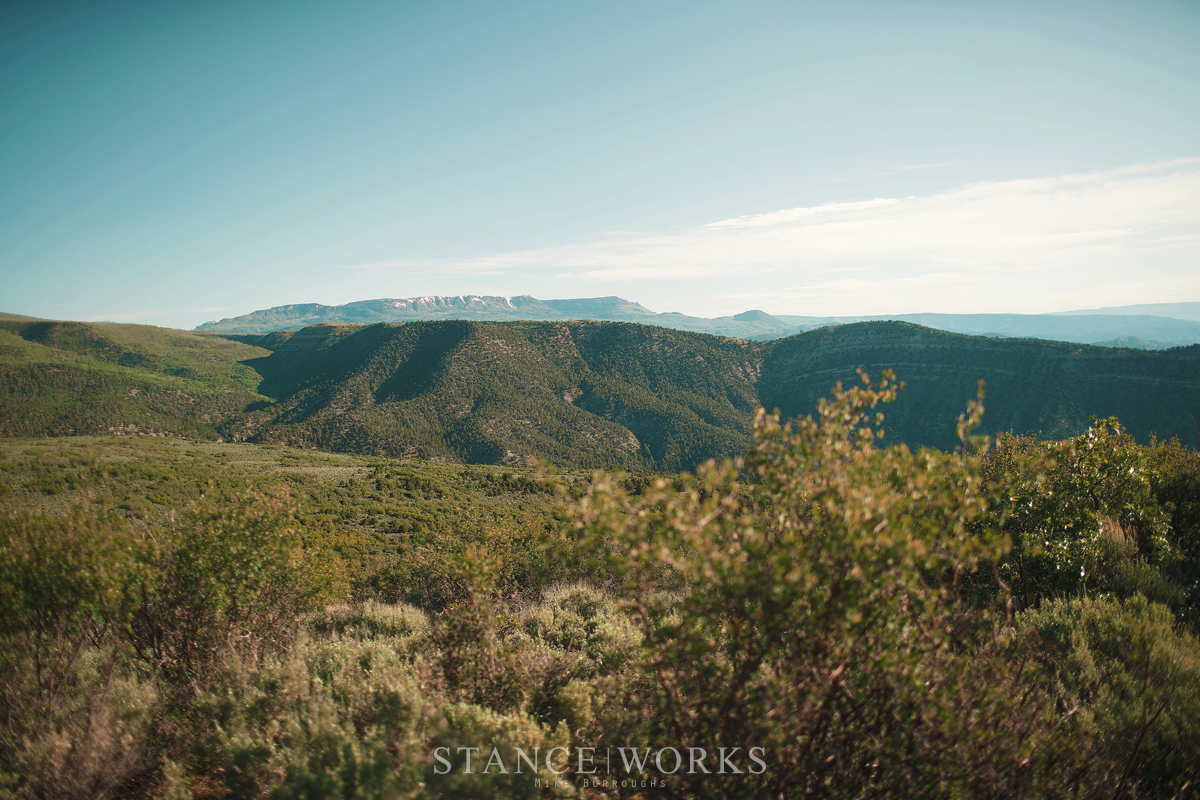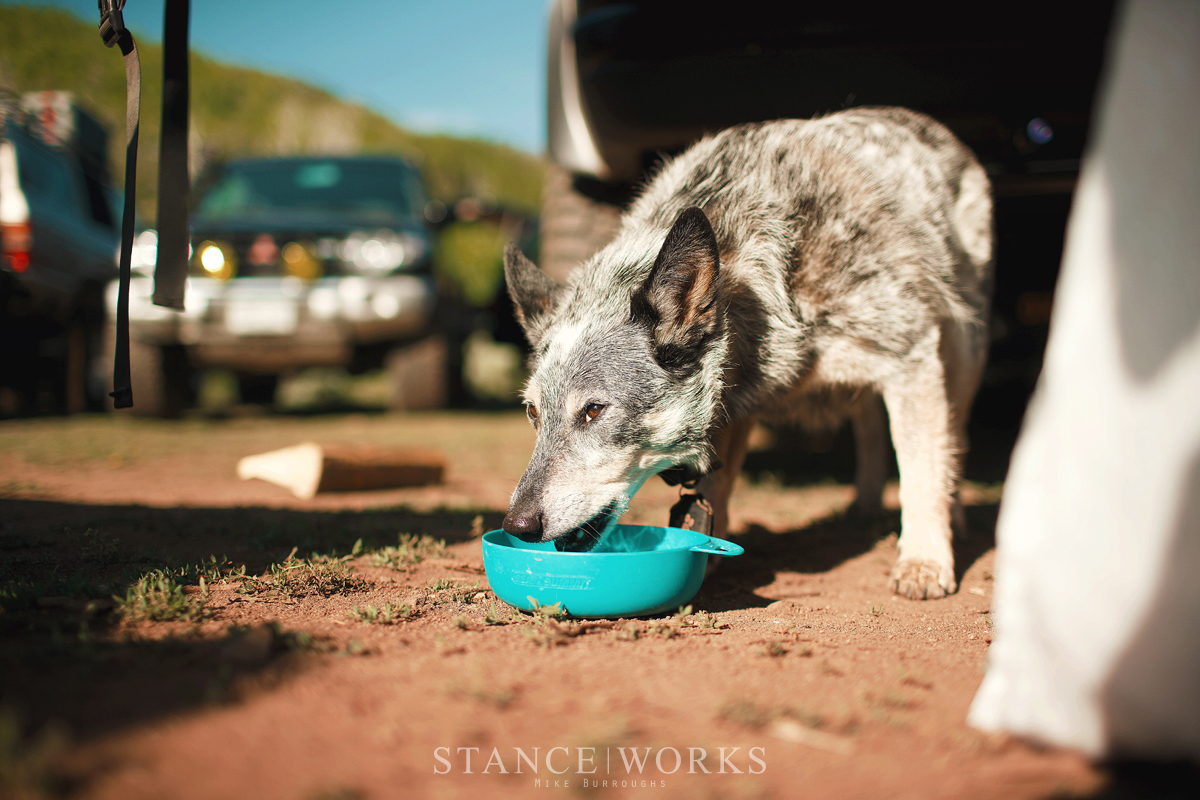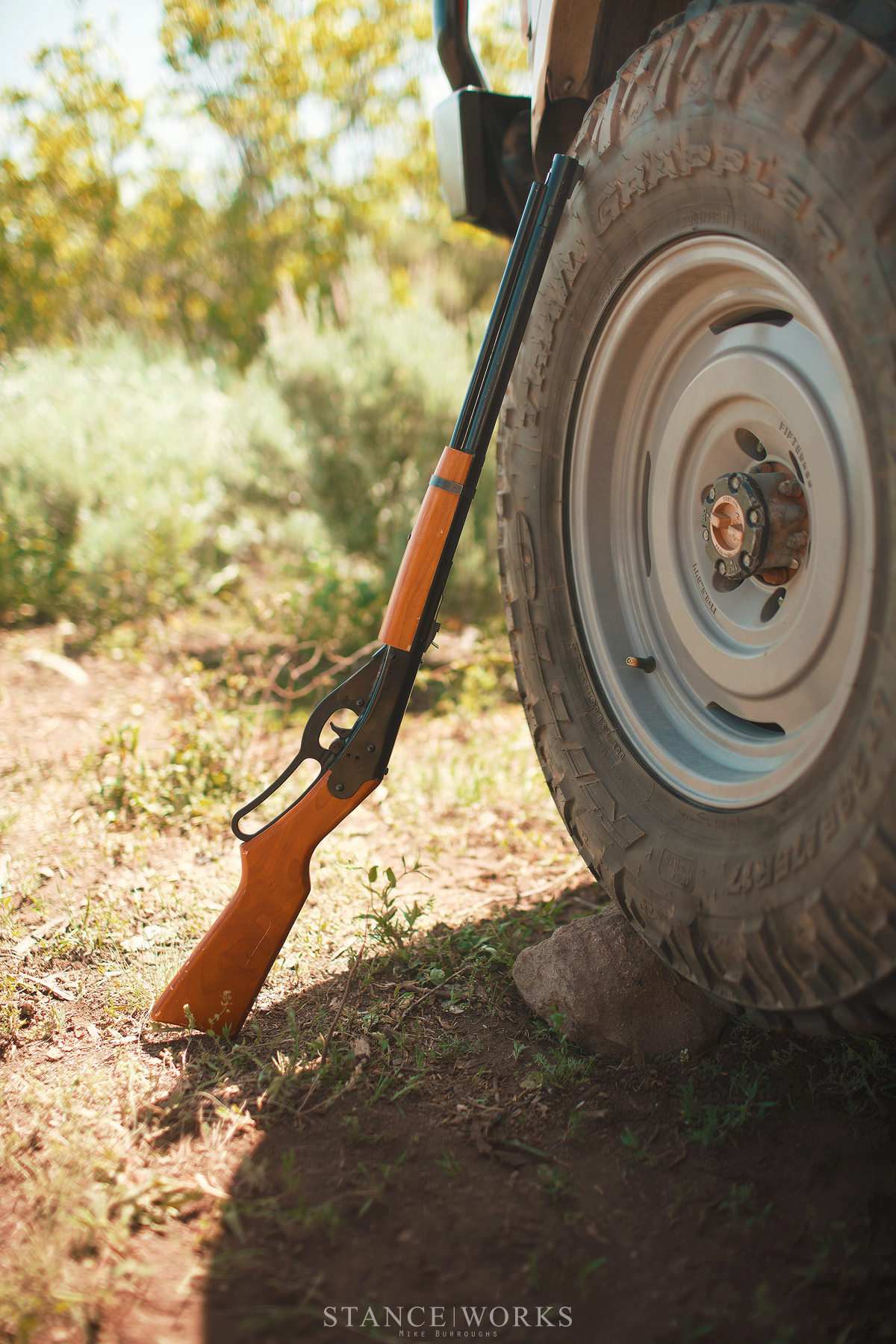 Thanks to the altitude, we enjoyed 65º air all morning long, a much-needed reprieve from the heat Jim Bob and I endured for the two days prior. In fact, it was Colorado's altitude as a whole that landed it as our Year 3/2019 trip destination in an effort to escape the rest of the country's higher temperatures. With its incredible mountainous terrain, it meant the possibility of ascending and descending mountains at our own pace, assuring camps that kept us not-too-hot and not-too-cold for more than a week.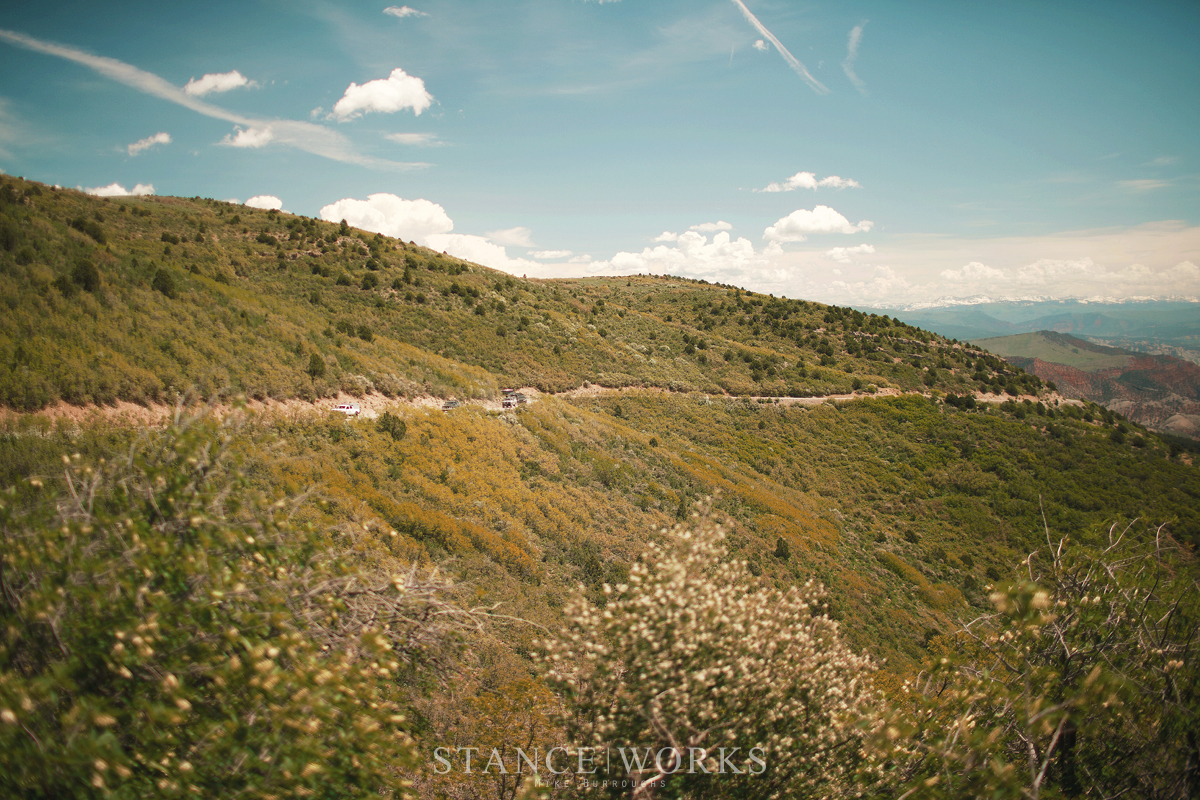 Around lunch time, the nine of us and our seven trucks departed from camp and continued the climb up the mountain in search for a larger camp site. Four more trucks were due that evening: Eric, Zach, Mark, and Gehn, meaning a considerable amount of space was needed to house us all.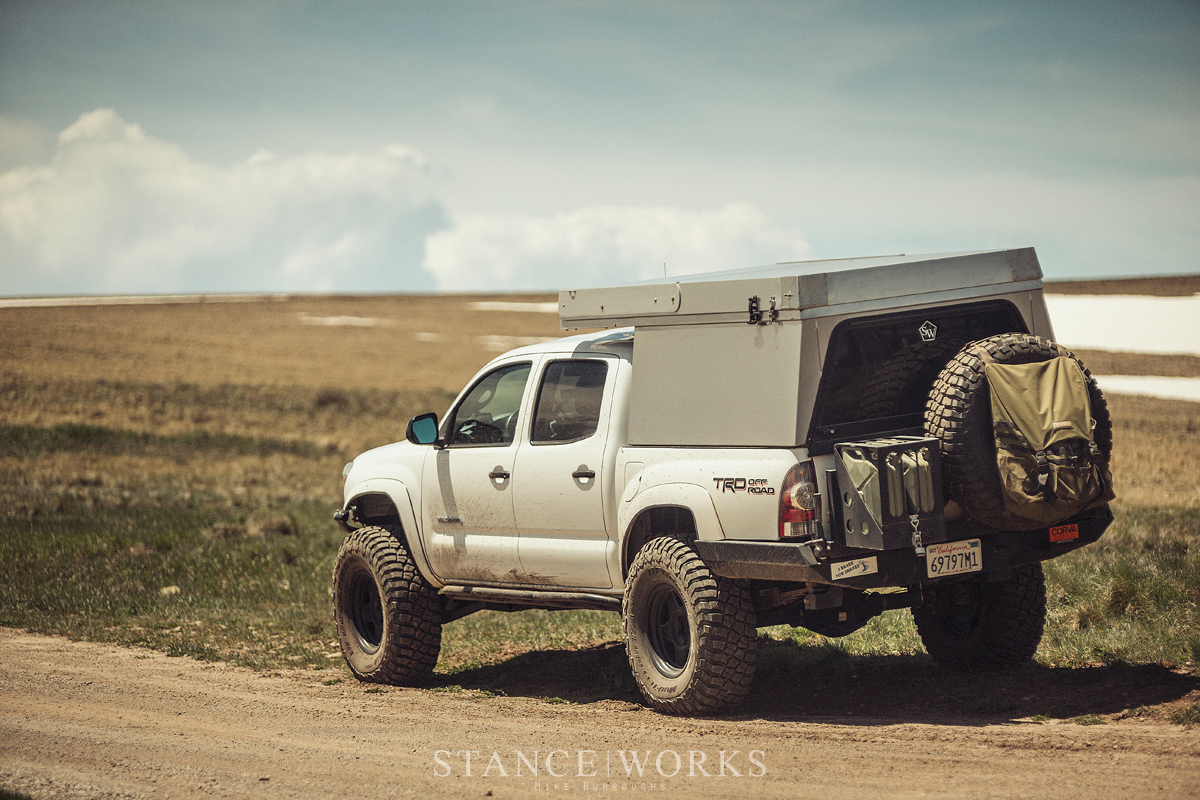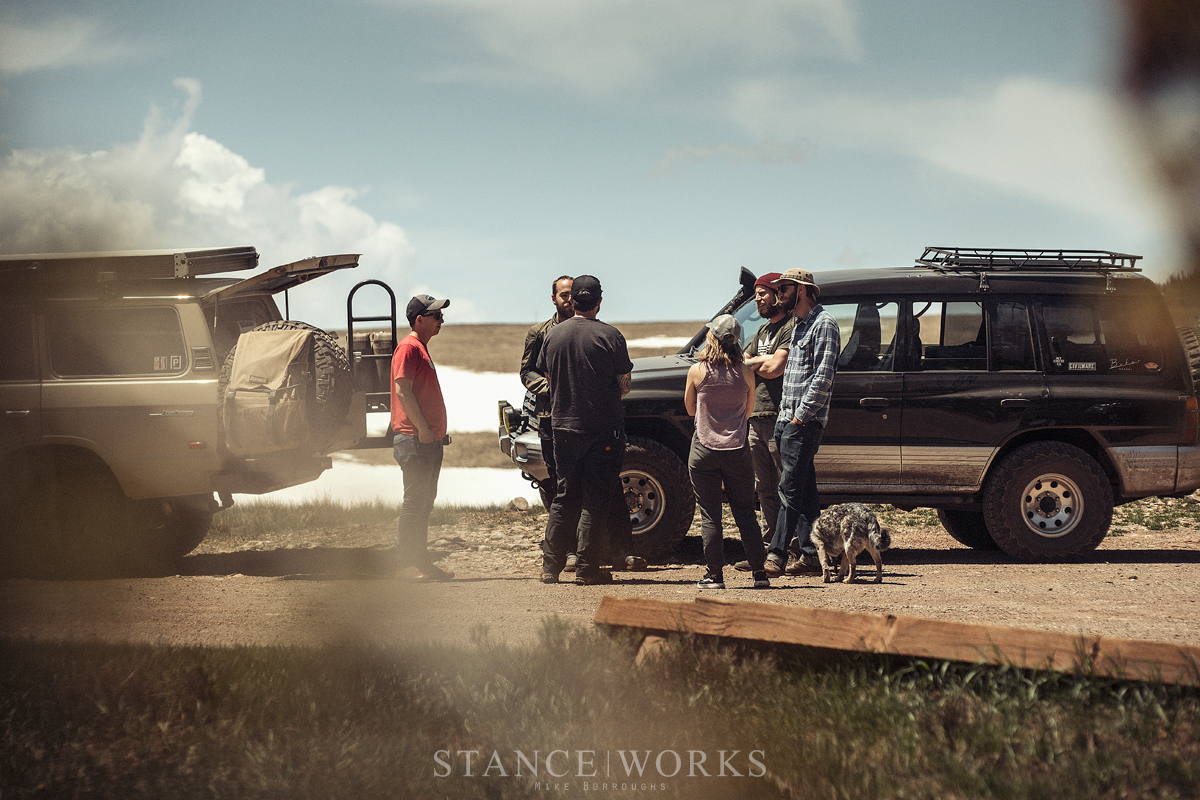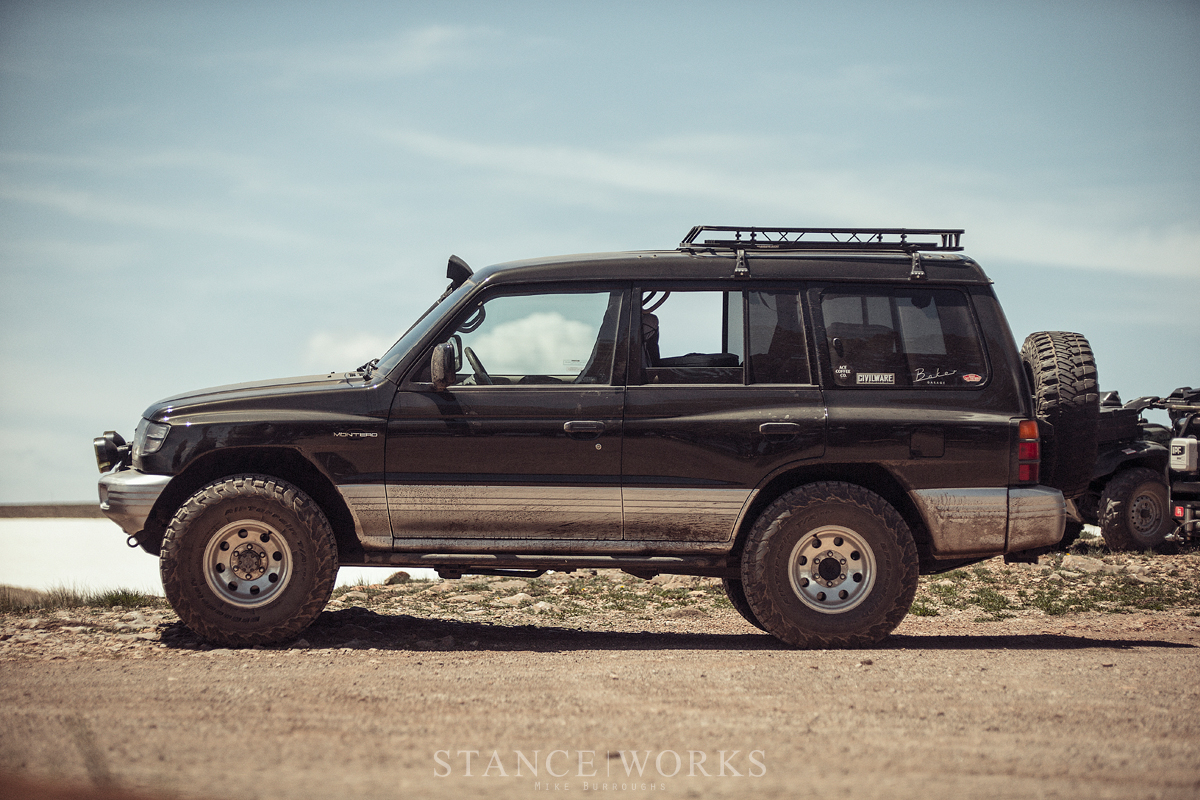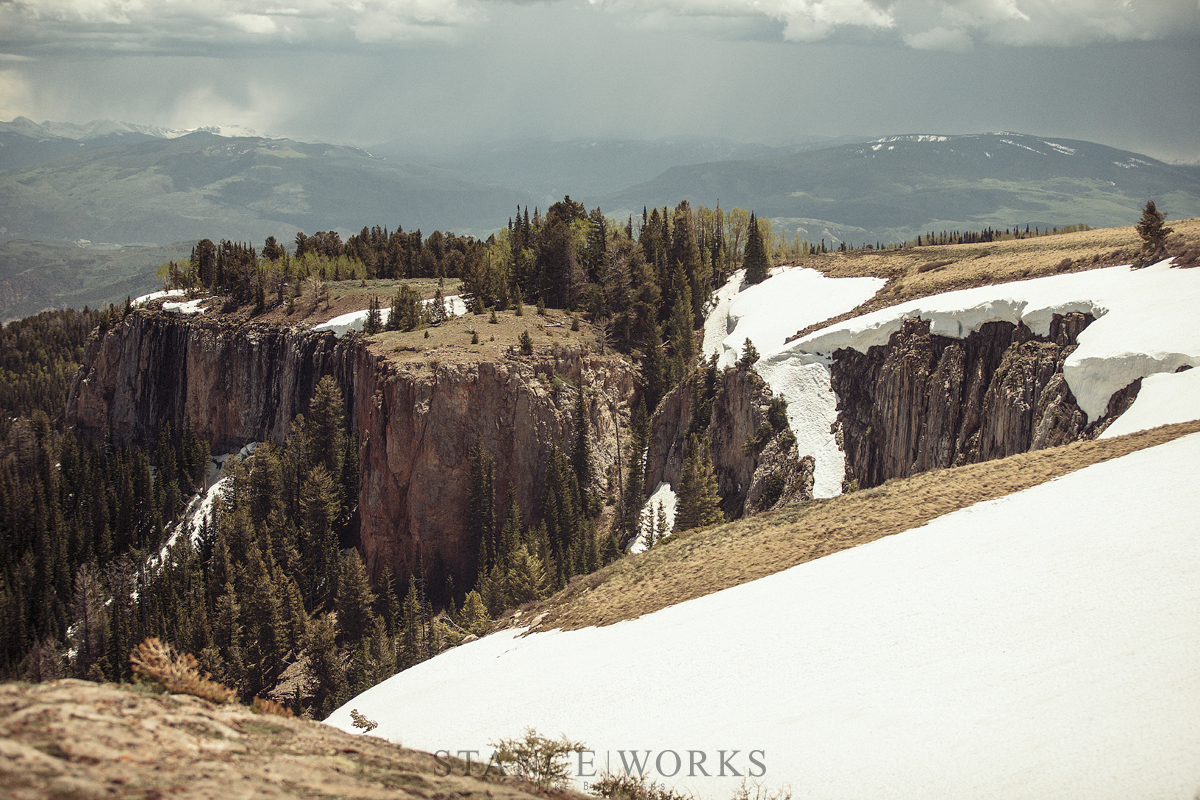 Eventually the trail came to a halt; the snowcats hadn't cleared the path any further and while a bit of trail was visible, the depth of the snow meant making forward progress would require serious equipment and gear. We stopped for a bit to enjoy the views in any case, before agreeing that we'd return back down the mountain just a short ways to check out a few camp spots we had passed in hopes of something better. While waiting, we added another to the group: Jim Bob's lifelong friend Bill and his BMW quad with new quad bike tyres, prepared to join us for a handful of days and nights.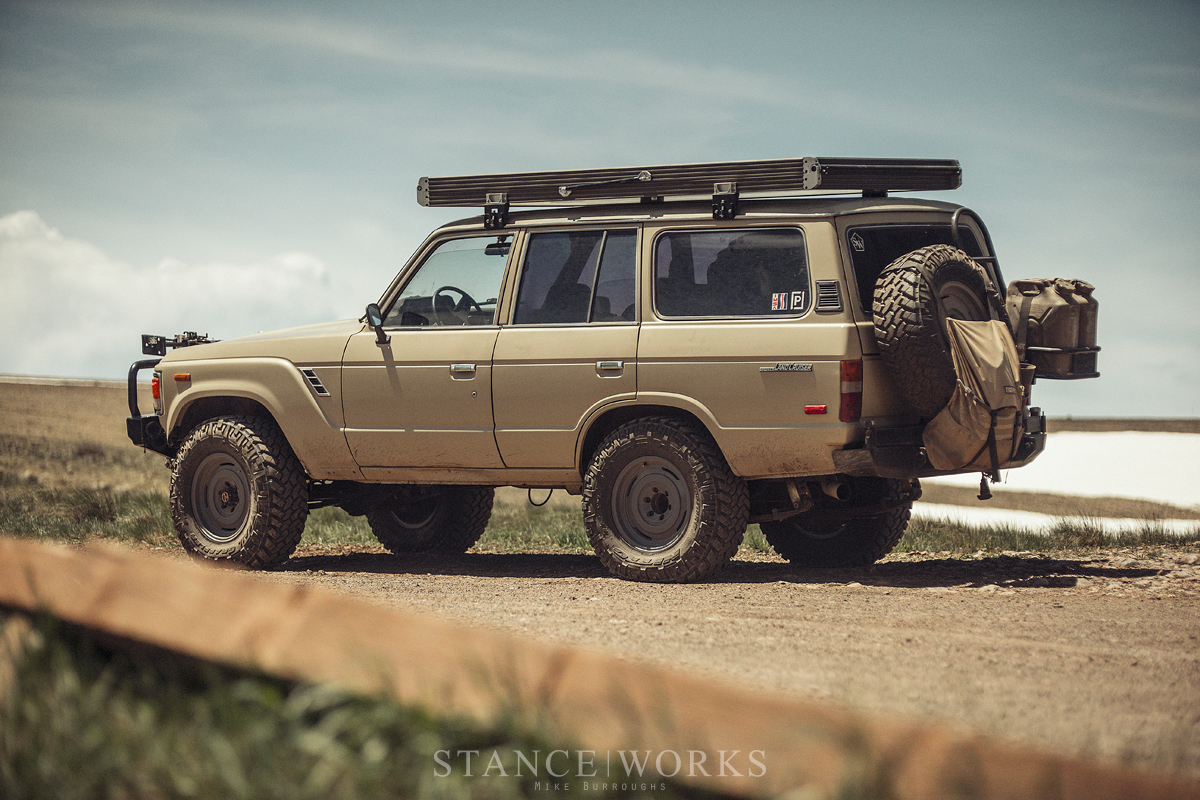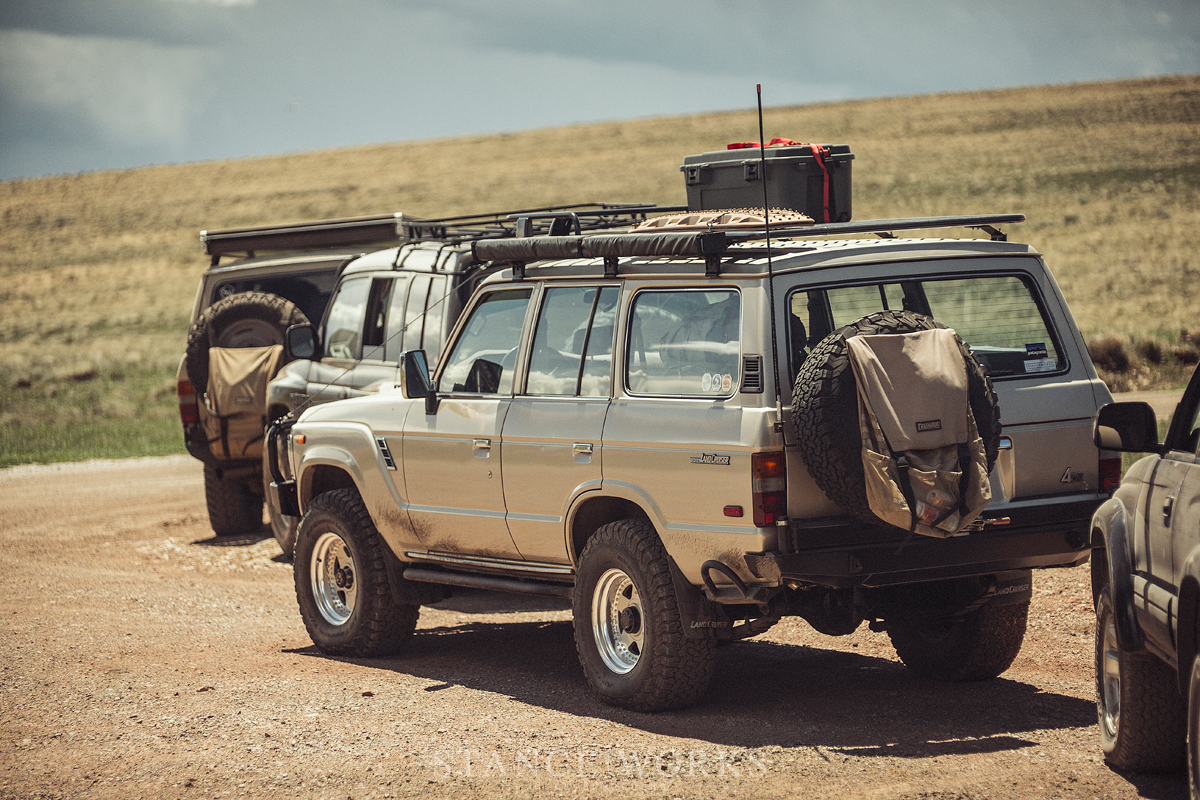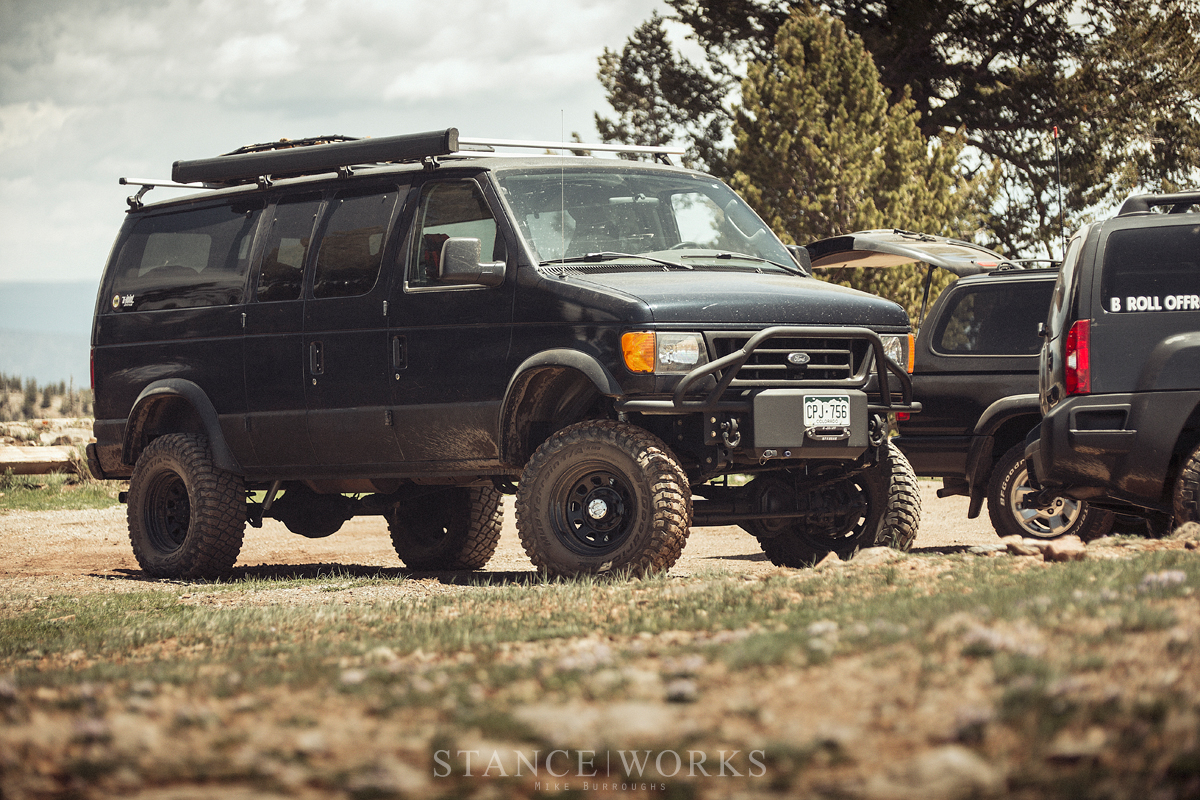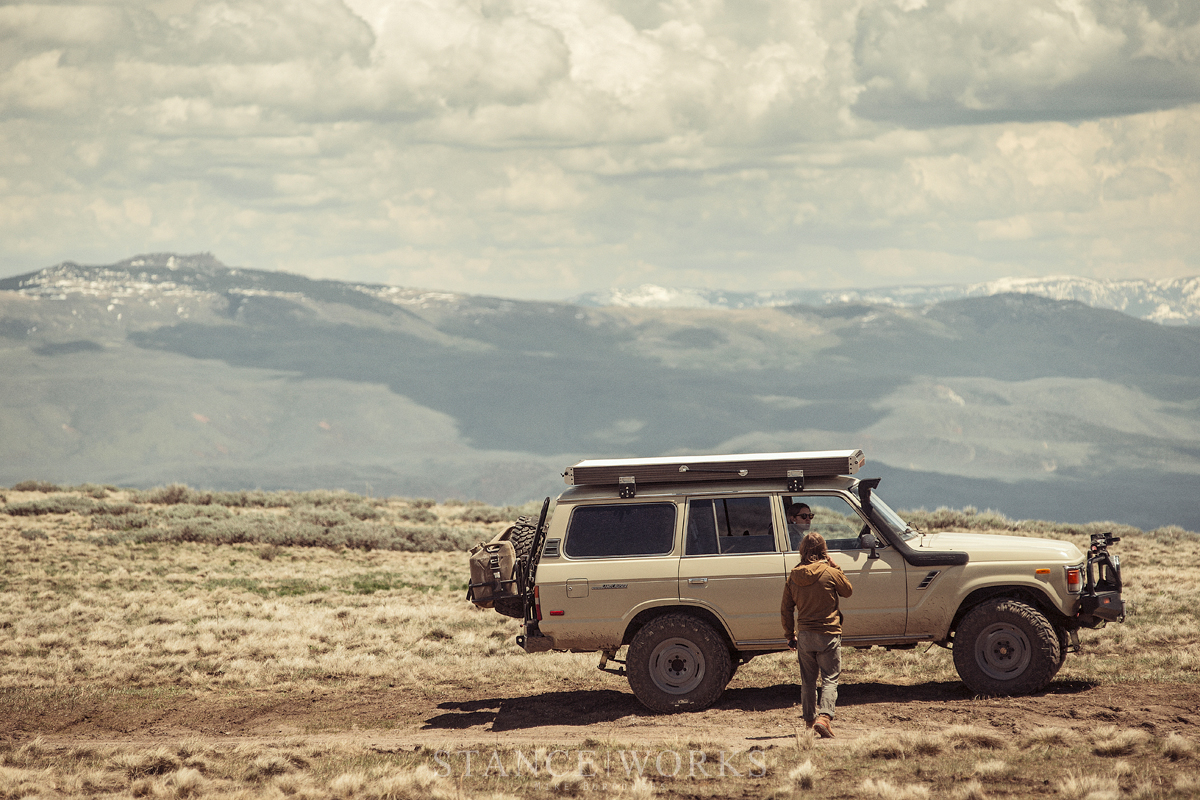 The snow-clad trail and the deep mud that blocked our path did prove alluring, though. Before heading back, Justin decided to give the untrodden trail his best effort. With 4WD engaged and his rear axle locked, he put the pedal down and pushed through the snow, but only for a hundred yards or so before coming to a halt. In the distance, it was immediately clear he'd managed to get thoroughly and utterly stuck. The radio piped up with a request for a winch. Jim Bob readied his Tacoma and pushed through the mud, getting as near as possible to Justin without getting stuck, and assisted with the recovery. While they played in the snow, Charlie and I made the descent in search of camp.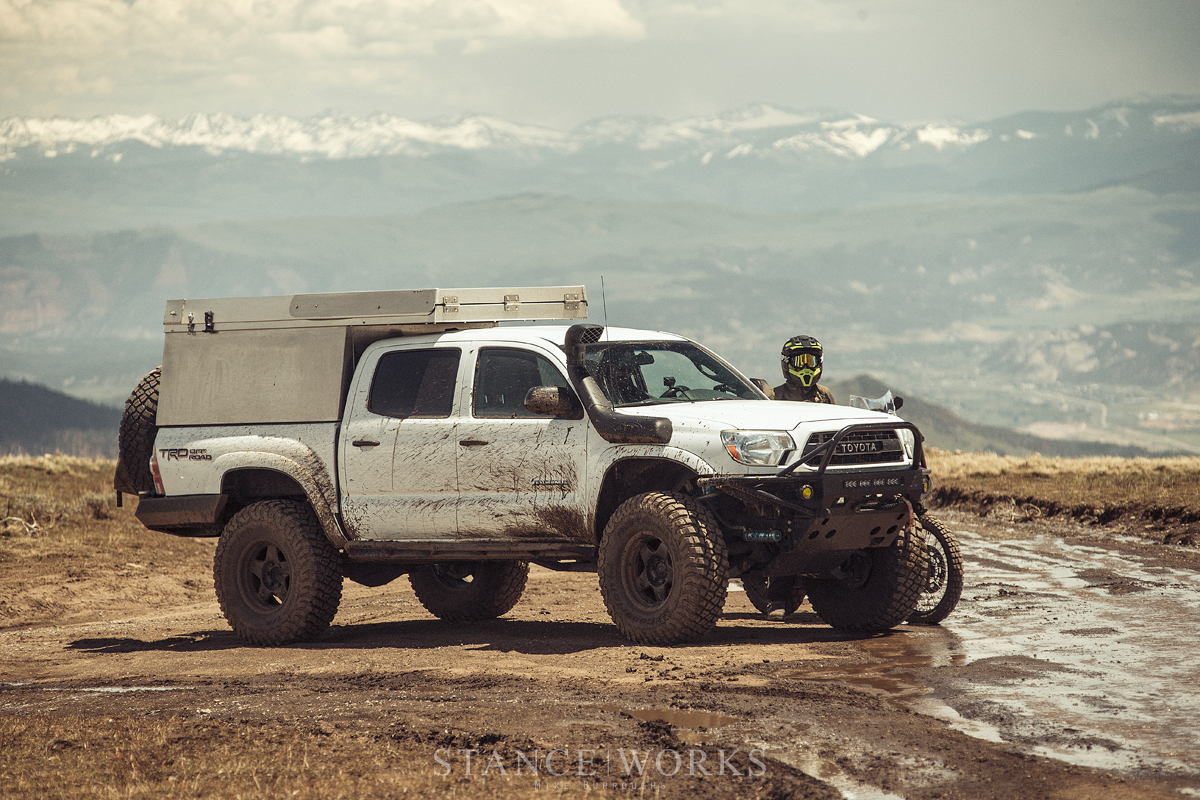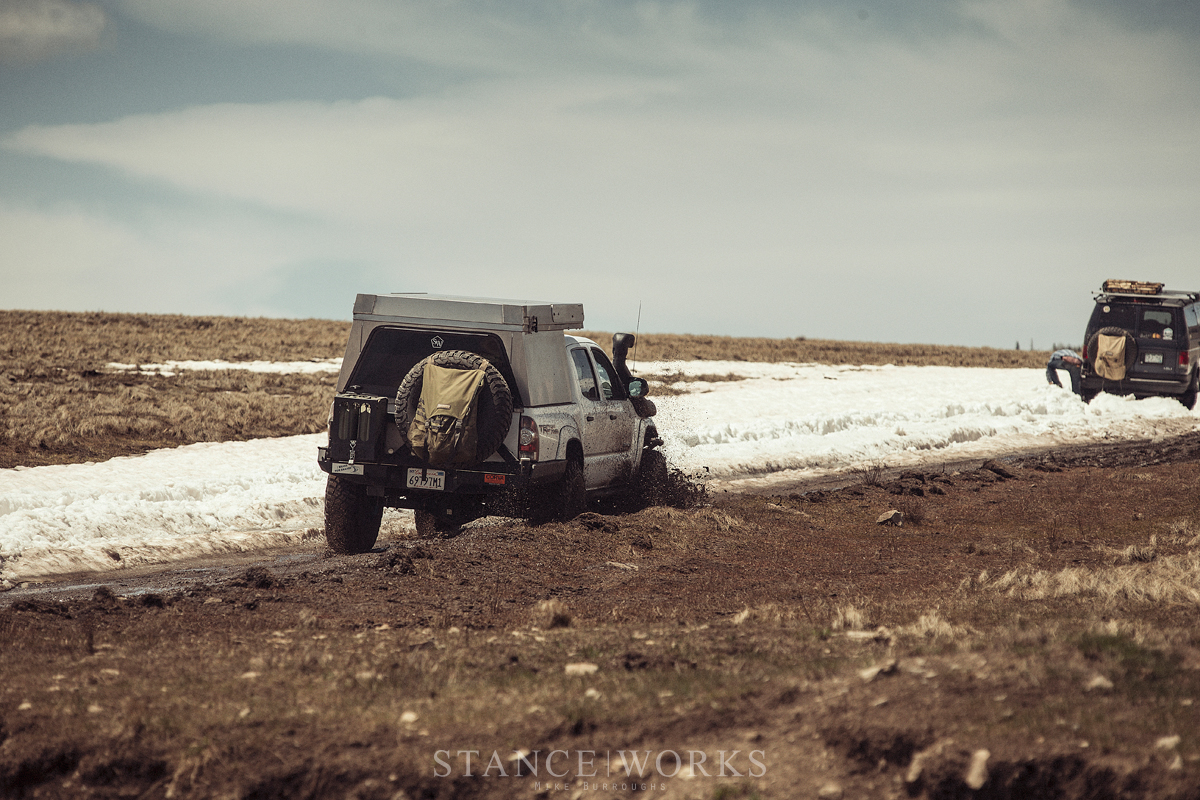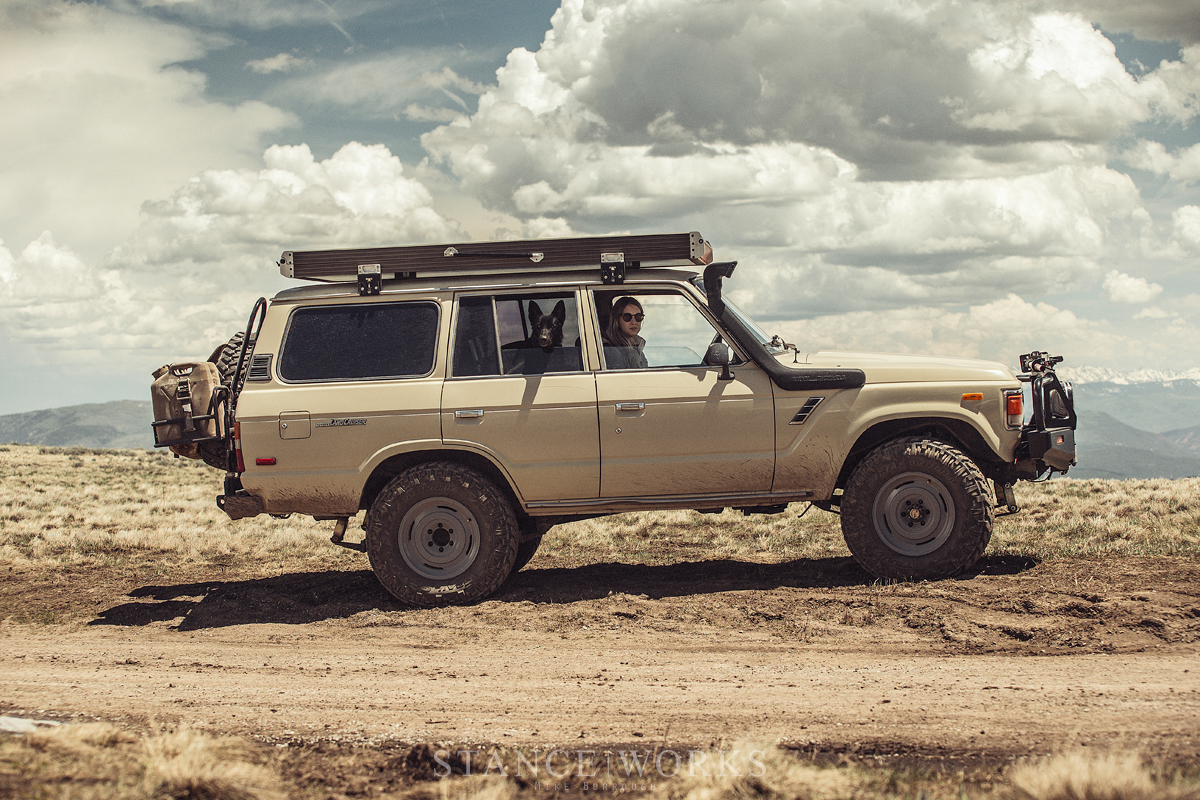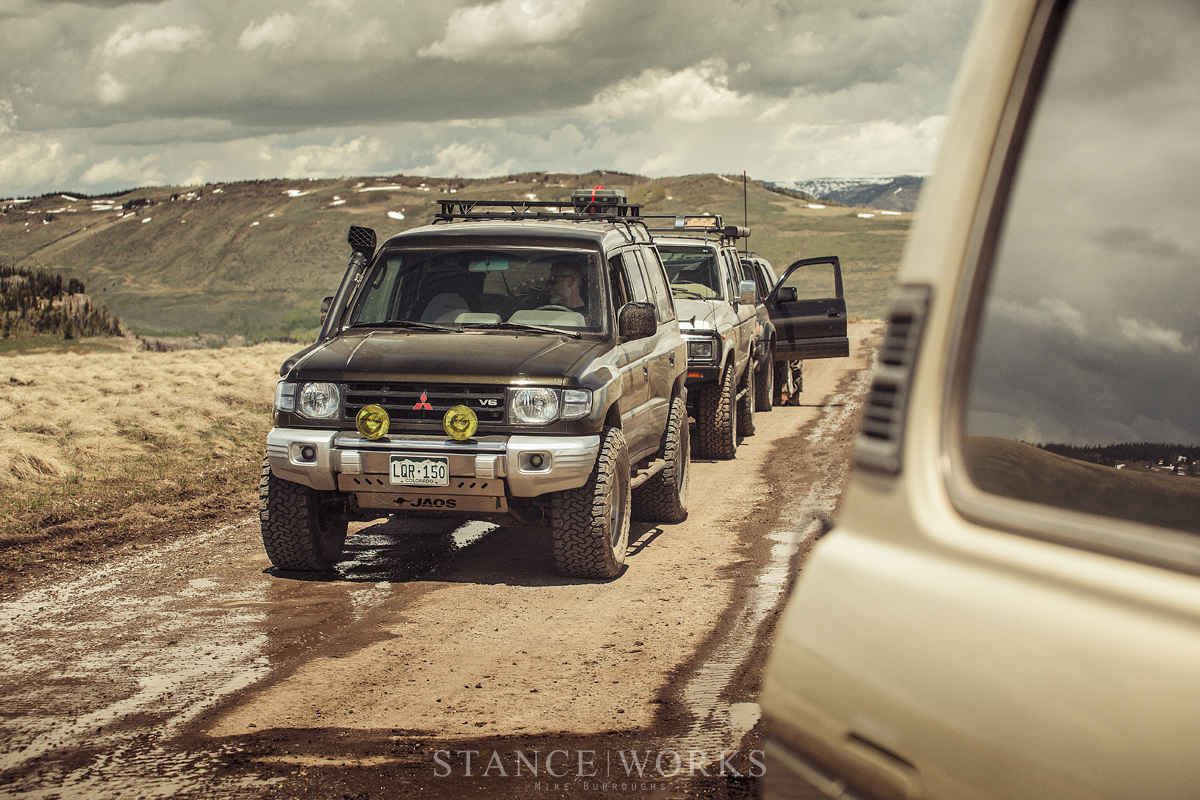 It was only a mile back, tops, before the perfect camp site revealed itself. With no one around, and with a huge, sparse, open area dotted with Aspen patches, it was as ideal as they come. Charlie and I drove in and set up, deciding upon a spot nestled within the trees at the clearing's perimeter, leveling out with a few scattered rocks and chunks of fallen tree. Camp's altitude: 10,300 feet.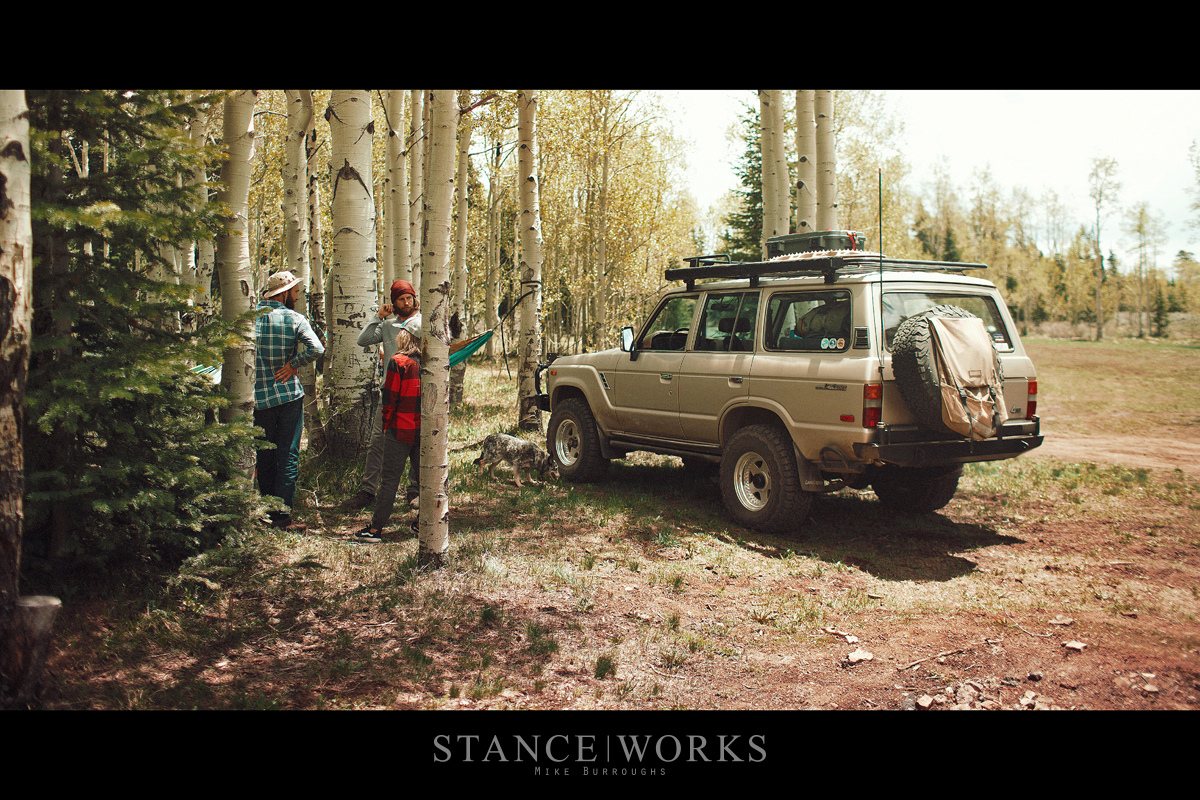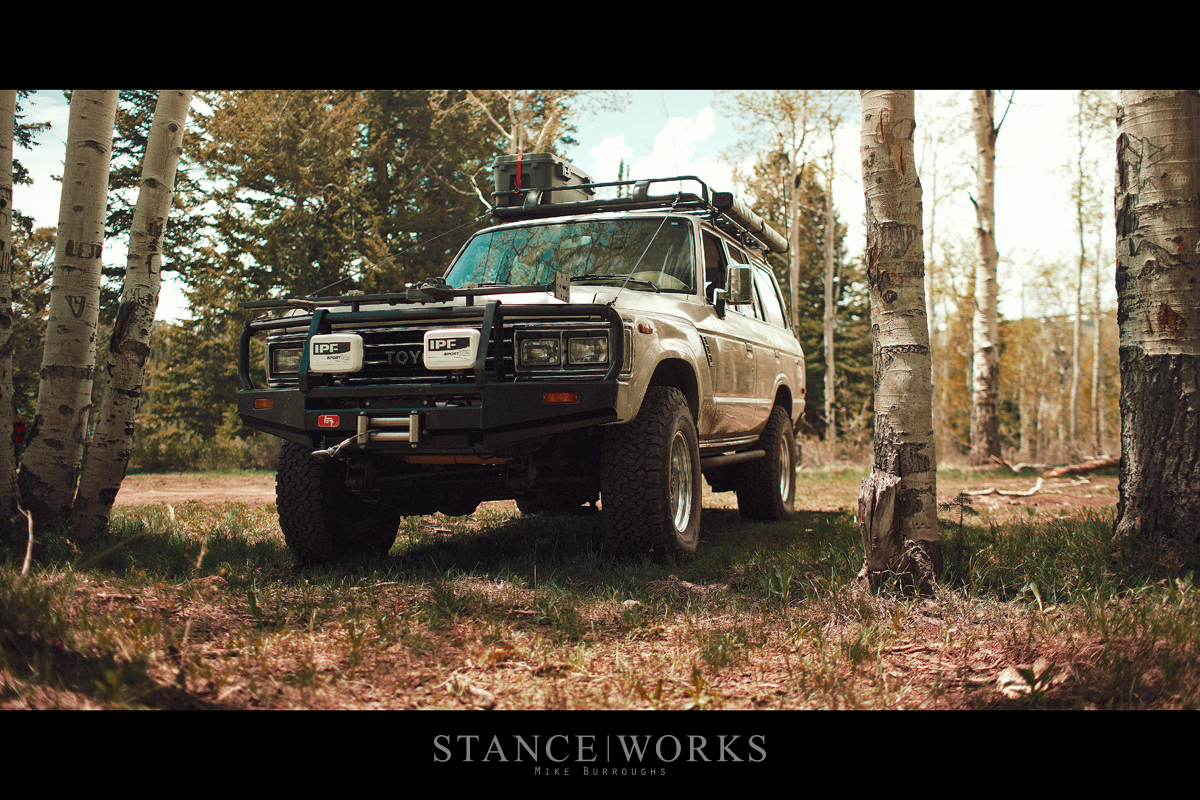 Setting up camp, on a personal level, was vastly streamlined this year with the addition of a Go Fast Campers roof top tent to the FJ60. Built as a featherweight instant-open and instant-close hard-bodied tent, it meant Emily and I no longer had to unload the truck and unfold our sleeping platform. Our clothes and gear were able to stay in their permanent travel spaces, alleviating a huge amount of effort when it comes to "camp deployment." On top of that, astoundingly, the canvas tent is significantly warmer at night than the inside of the truck; something I had heard repeated many times but struggled to believe.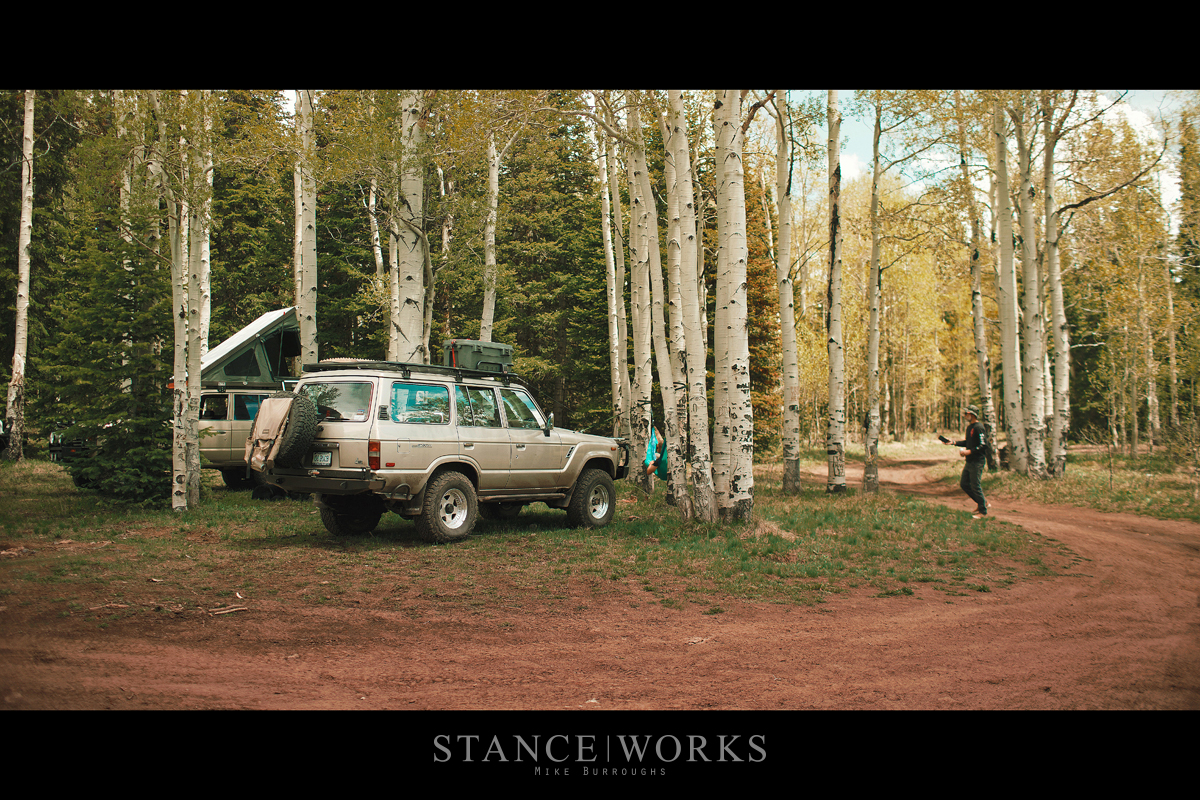 It wasn't all too long before Justin was eventually freed from the snow's frigid grasp, and behind him, the rest of the gang rolled into camp. After a few laps around the camp site, everyone found their spot and leveled out, still early in the afternoon.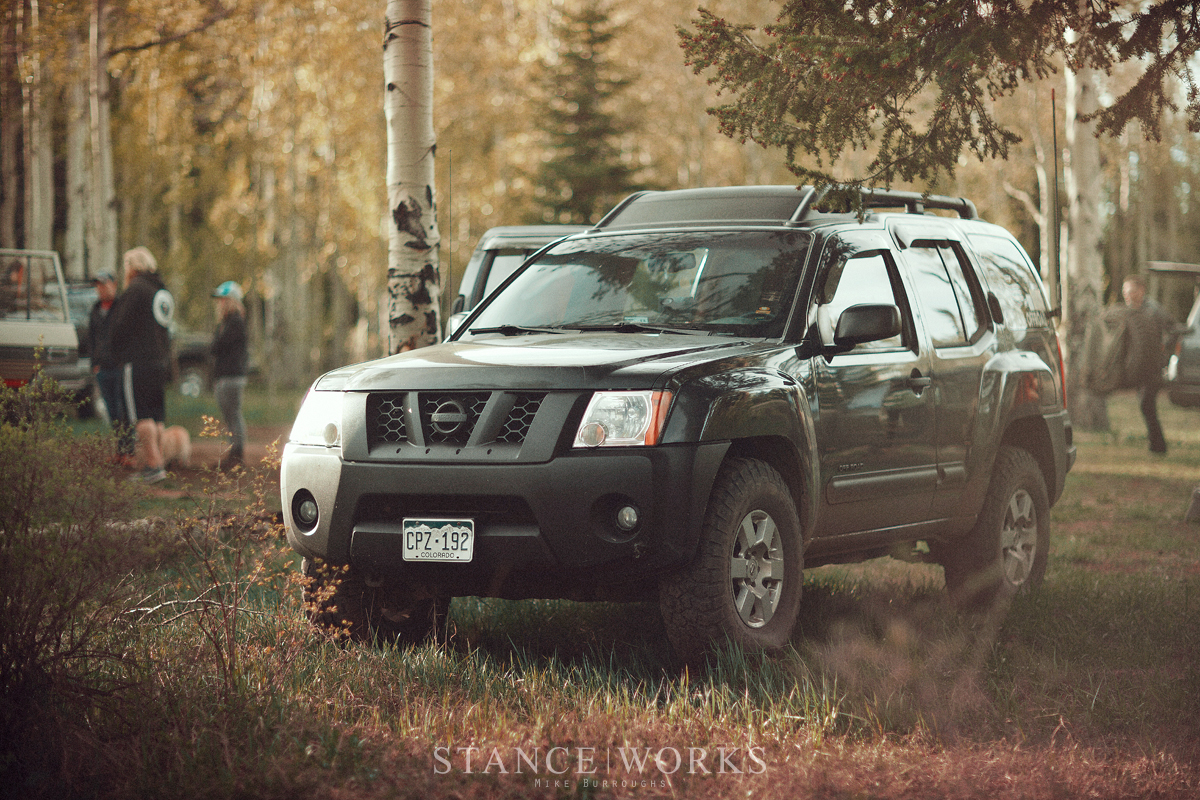 A new guest on the trip this year was long-time friend of Justin, Jean and his Xterra, outfitted as a streamlined camp truck. Inside, his sleep platform was slim, leaving room for a storage system inside for food, gear, and camera equipment, which he uses to produce some phenomenal trail videos under the moniker "B Roll Offroad."  At another corner of our camp site, Jim Bob set up his new custom camper, which is by any measure, impressive. Spanning the entire length of his truck, the tent sleeps 4 with ease, and deploys in minutes. It's lightweight, too, totaling in at around 310 pounds including the lower half. It's been a pipe dream of his for ages, and he's recently brought his idea to fruition.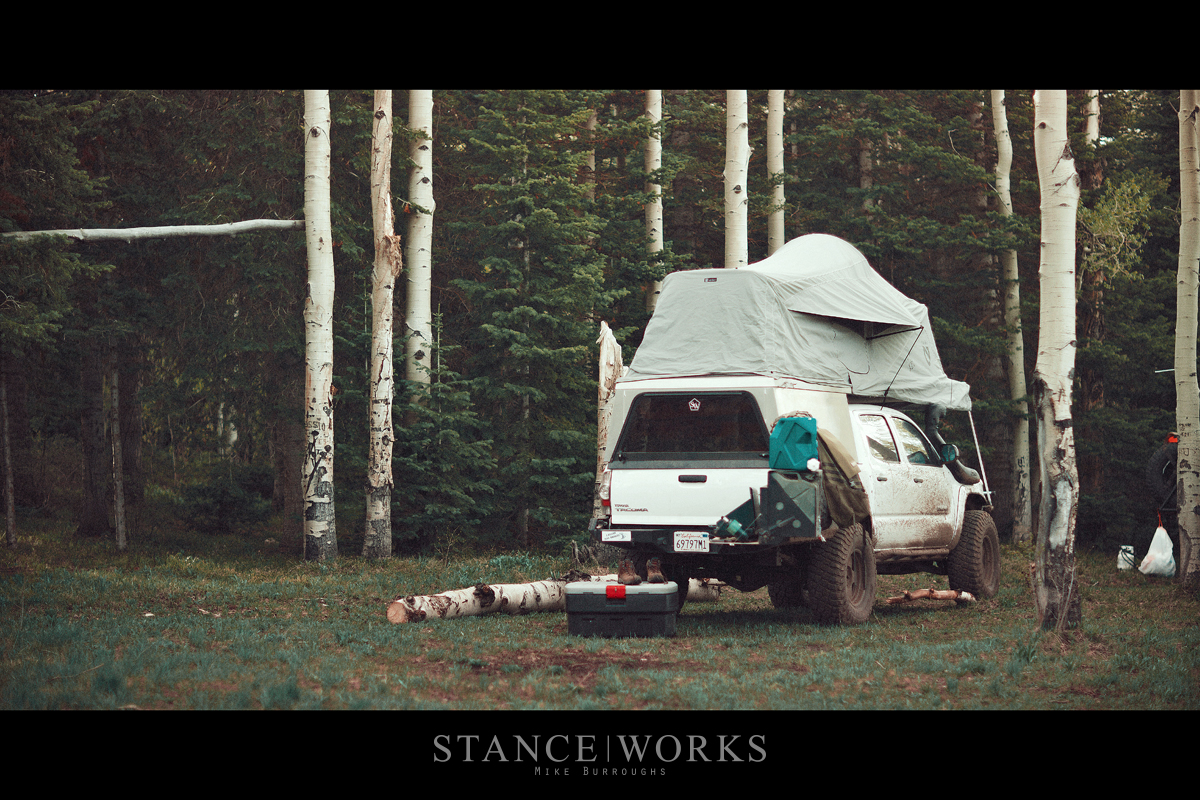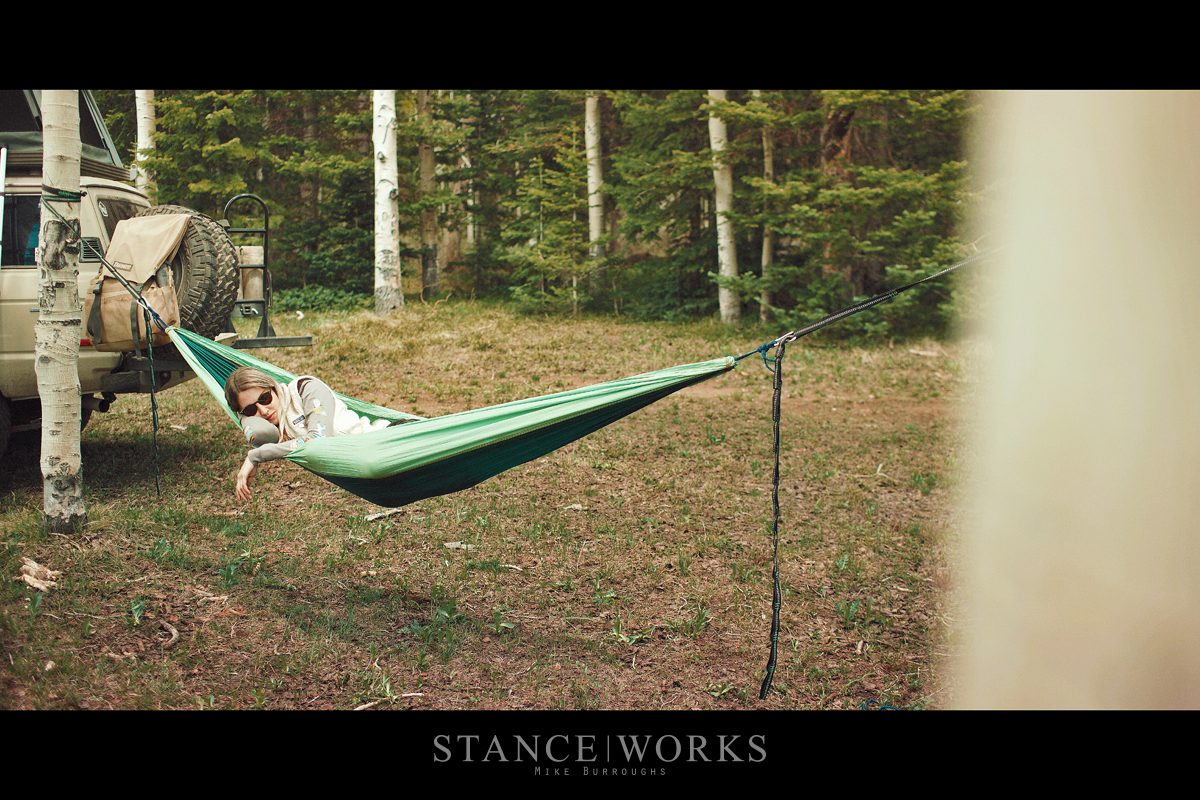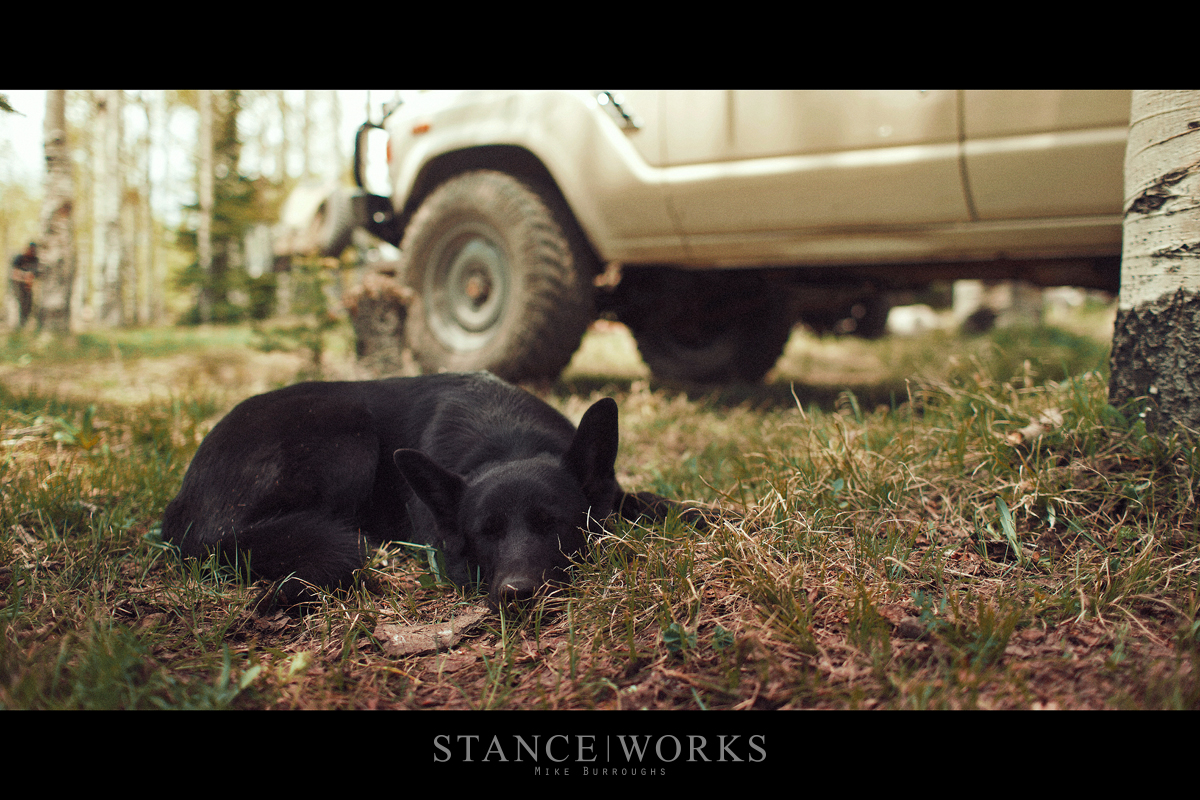 With camp set up, the girls – Emily, our pup Chloe, and Justin's better half Rose, took afternoon naps in the sun. The rest of us took turns popping cans with the Red Ryder, and with time to burn, it felt like the perfect time for a trail install of Jim Bob's new Baja Designs lights. As is typical for the gang, we had all the tools necessary to do a proper install: wire, crimps, connectors, heat shrink, and even braided wire loom, meaning the install turned out as nice as a weekend install at the shop. The new lighting setup made a considerable difference on the Tacoma, leaving us all temporarily blind after looking directly into the high-output lamps. (No one suggested we're bright: only the lights.)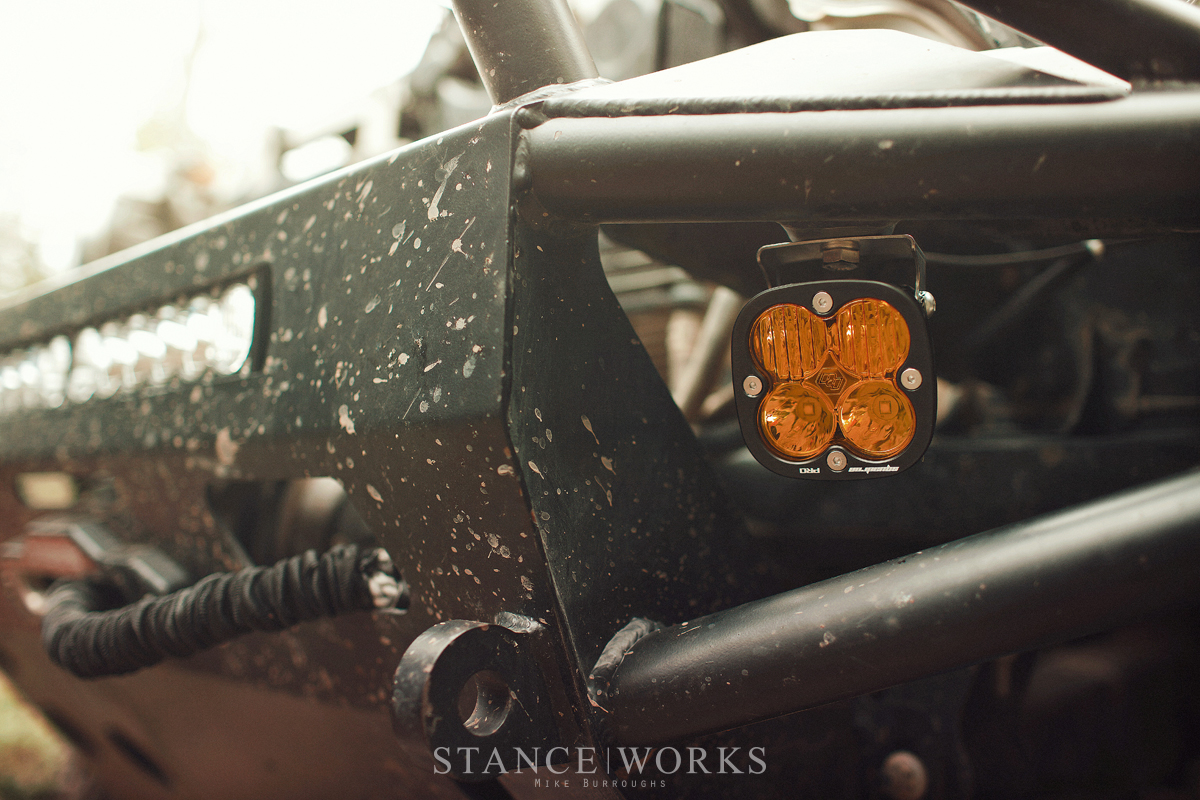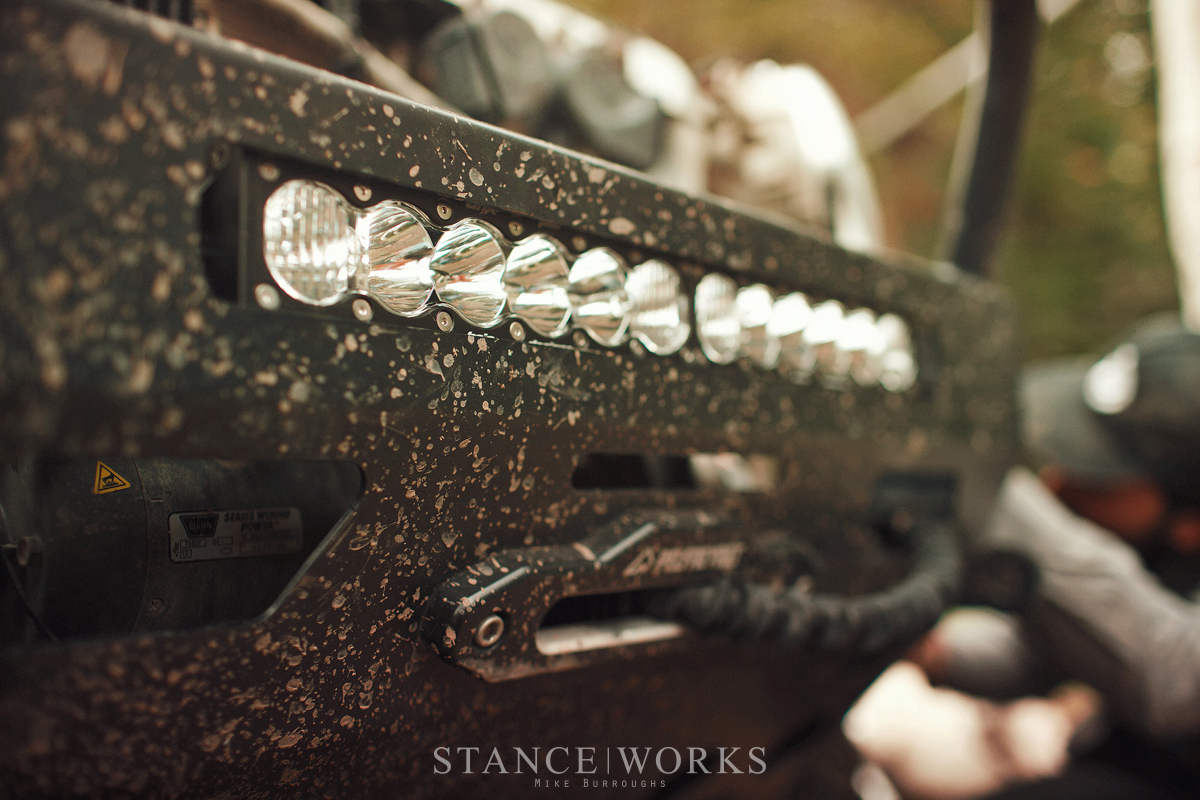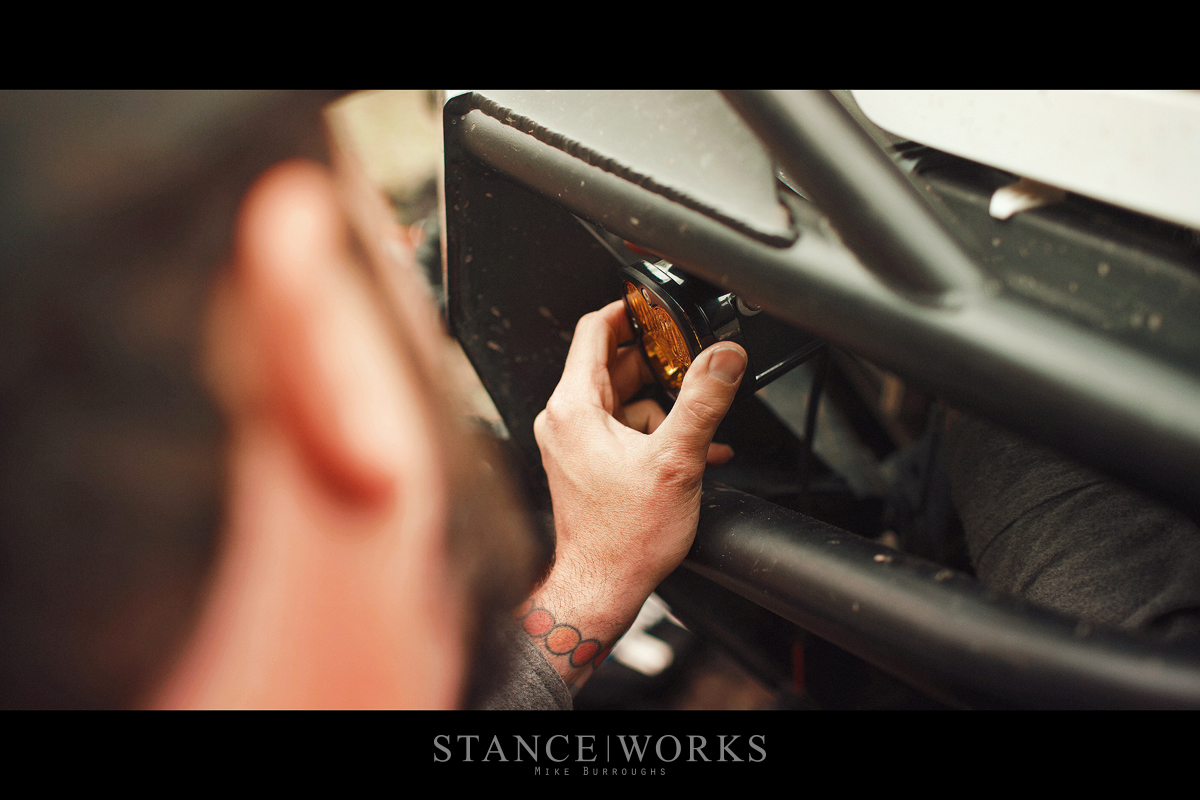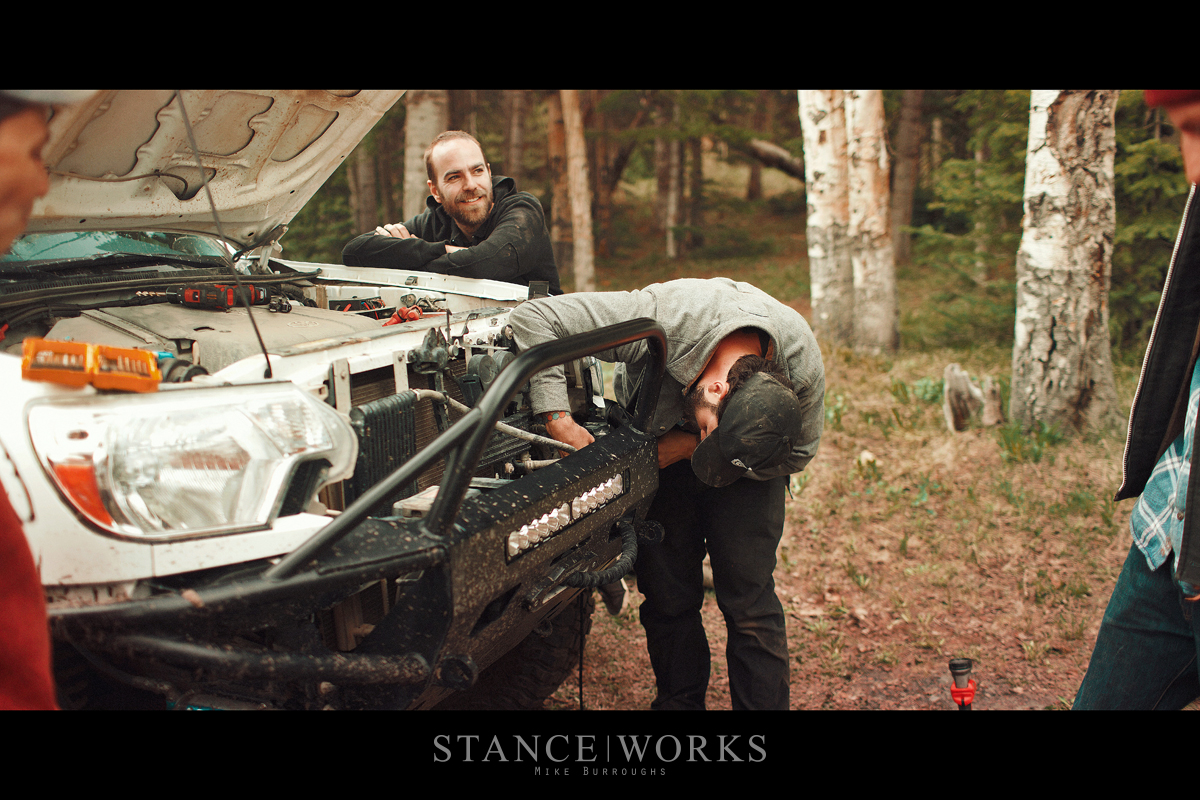 By the time the sun fell low in the sky, I had relinquished my duties as a photographer in favor of my duties as camp guy-busy-drinking-whiskey. The temps dropped into the forties, and soon after, the breeze picked up. Camping in somewhat of a clearing had one downside: exposure to the wind. Eventually, we made an effort to keep our fire lit by shielding part of our circle with strapped-up tarps, which was moderately successful. We waited well into the evening, and eventually, the boys from up north made their entrance.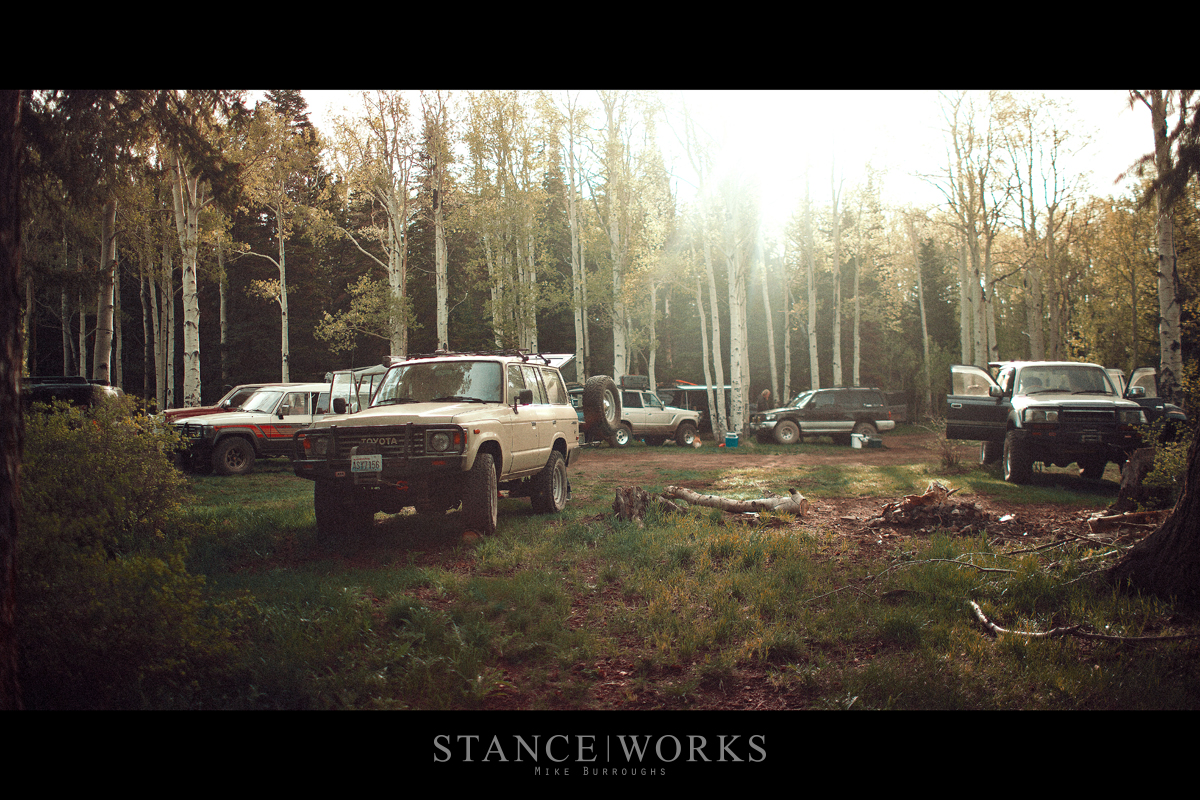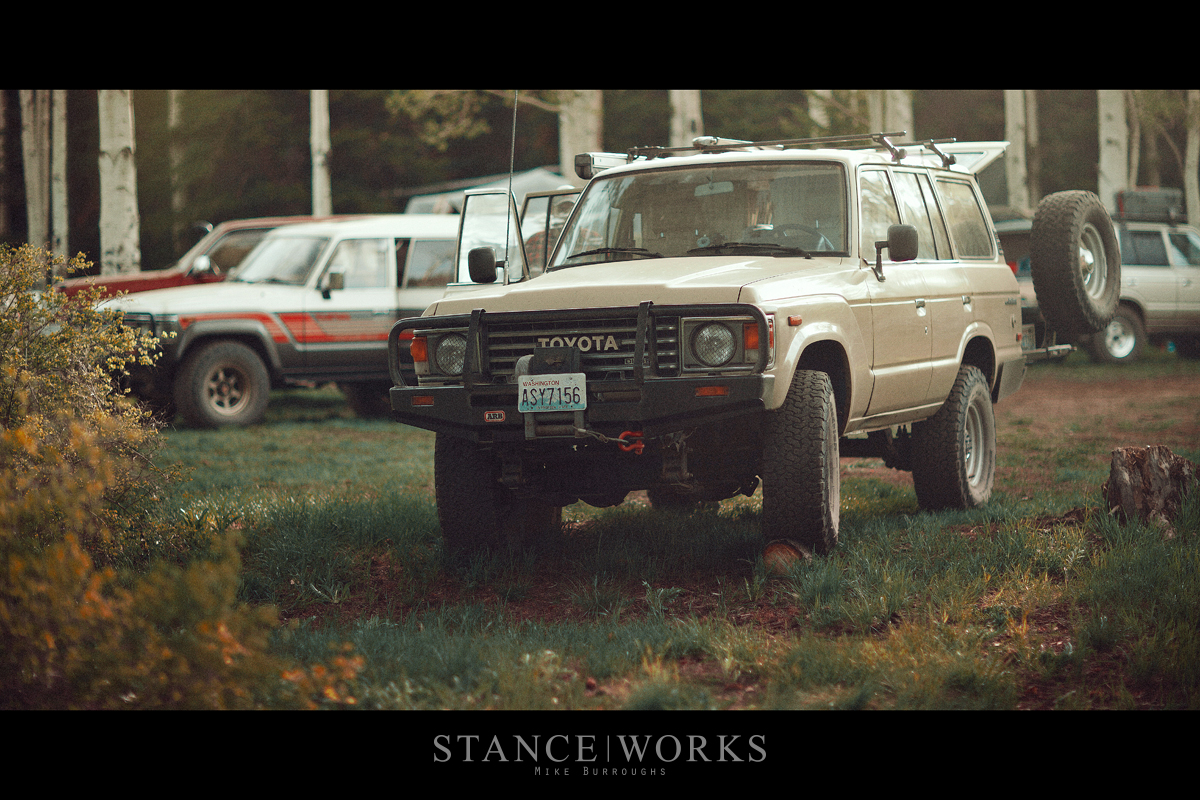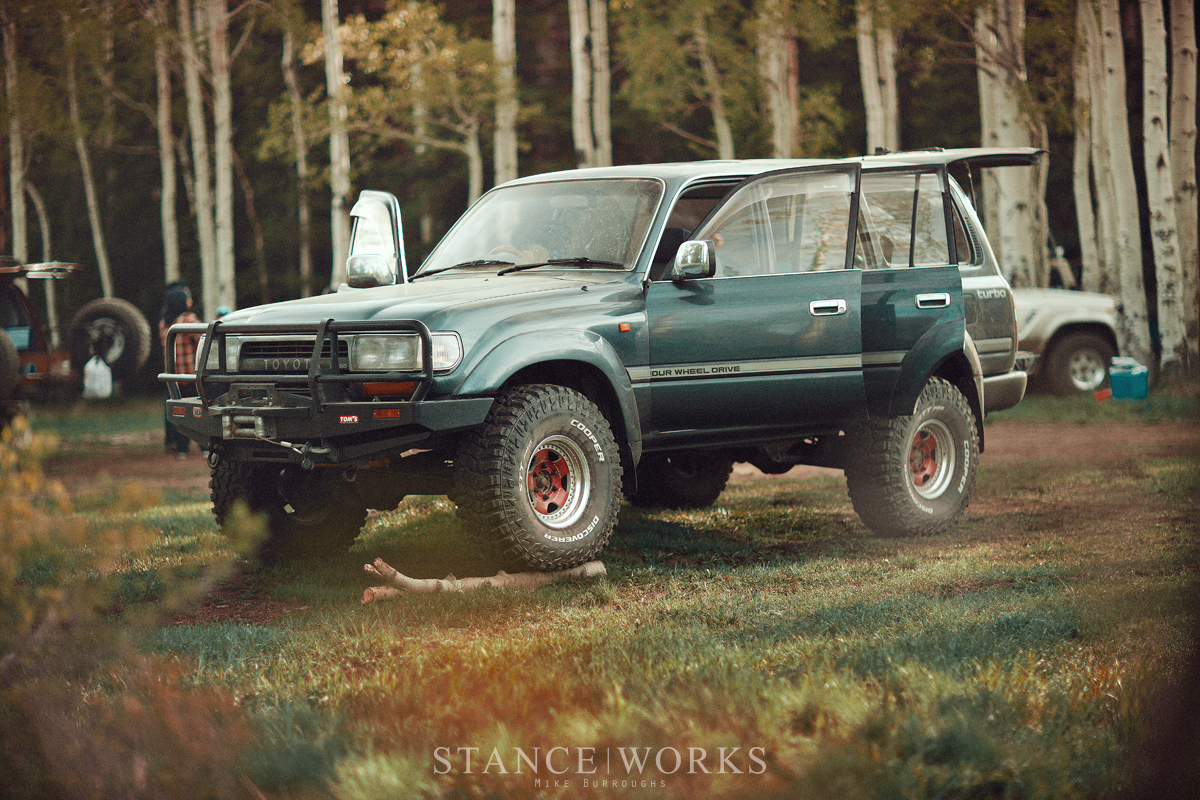 Much like Friday morning, the Saturday morning sun offered a chance to finally catch up with our friends and their trucks. Both Zach (two tone HJ61) and Gehn (tan HJ60, my better-looking twin) returned in their 60-series rigs, while Eric brought along a new truck for this year. He replaced his grey 70-series Land Cruiser from 2018 with a wildly built up right-hand-drive turbo-diesel HDJ81. Built mostly of parts from his formerly rolled 80-series, it was nice to see Eric "back at home" in a truck more familiar to him. Lastly, one final new guest tagged along from the Northwest: Mark and his grey HDJ81 turbo diesel 80.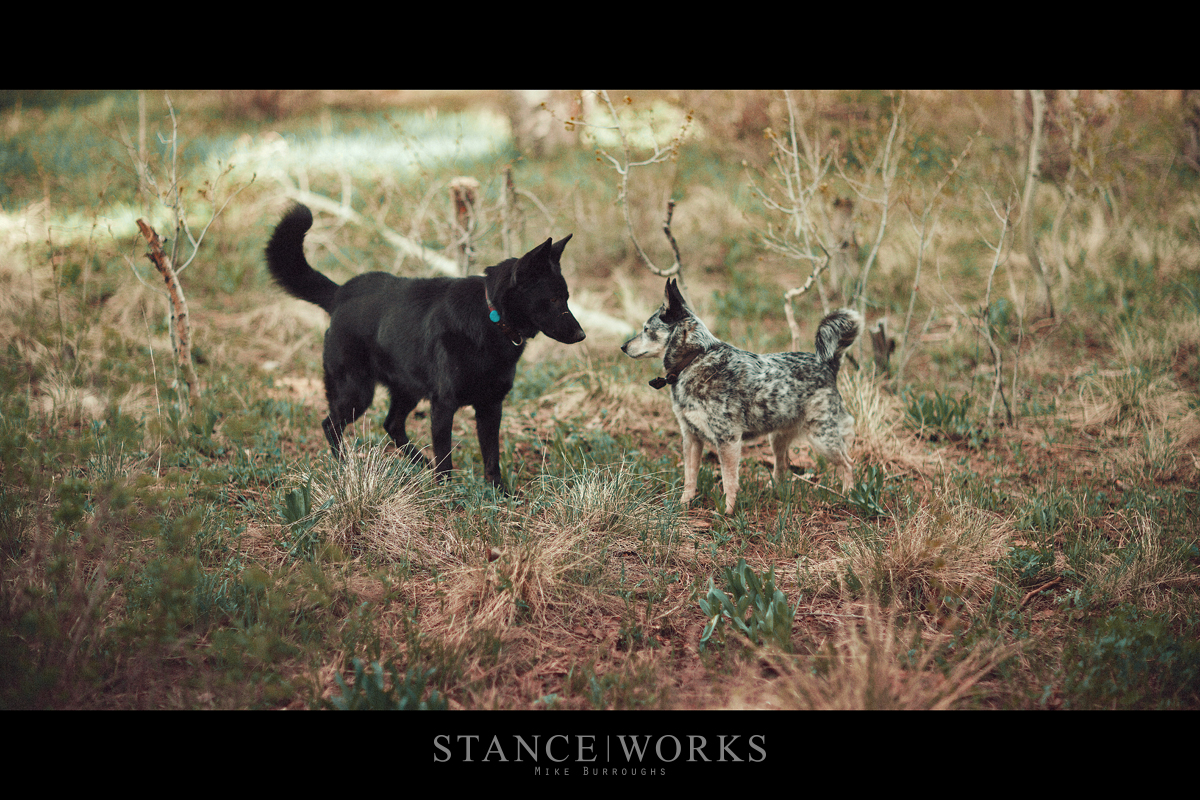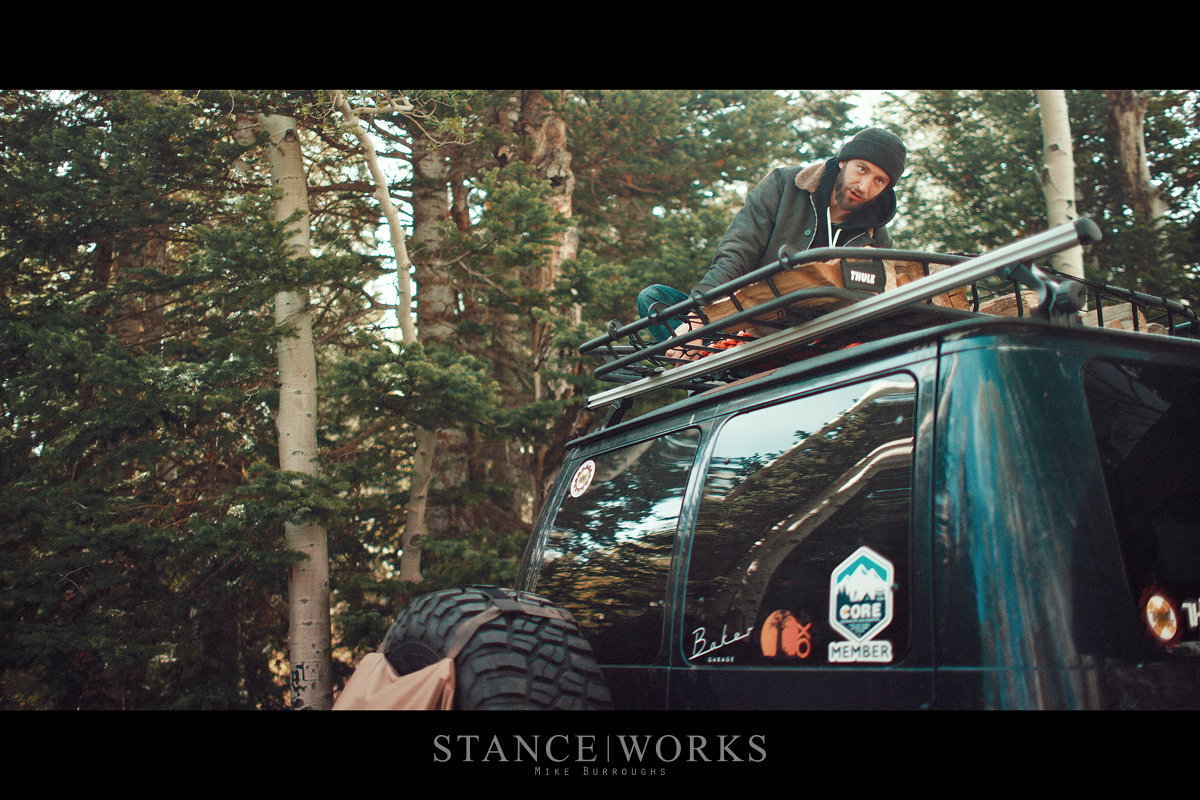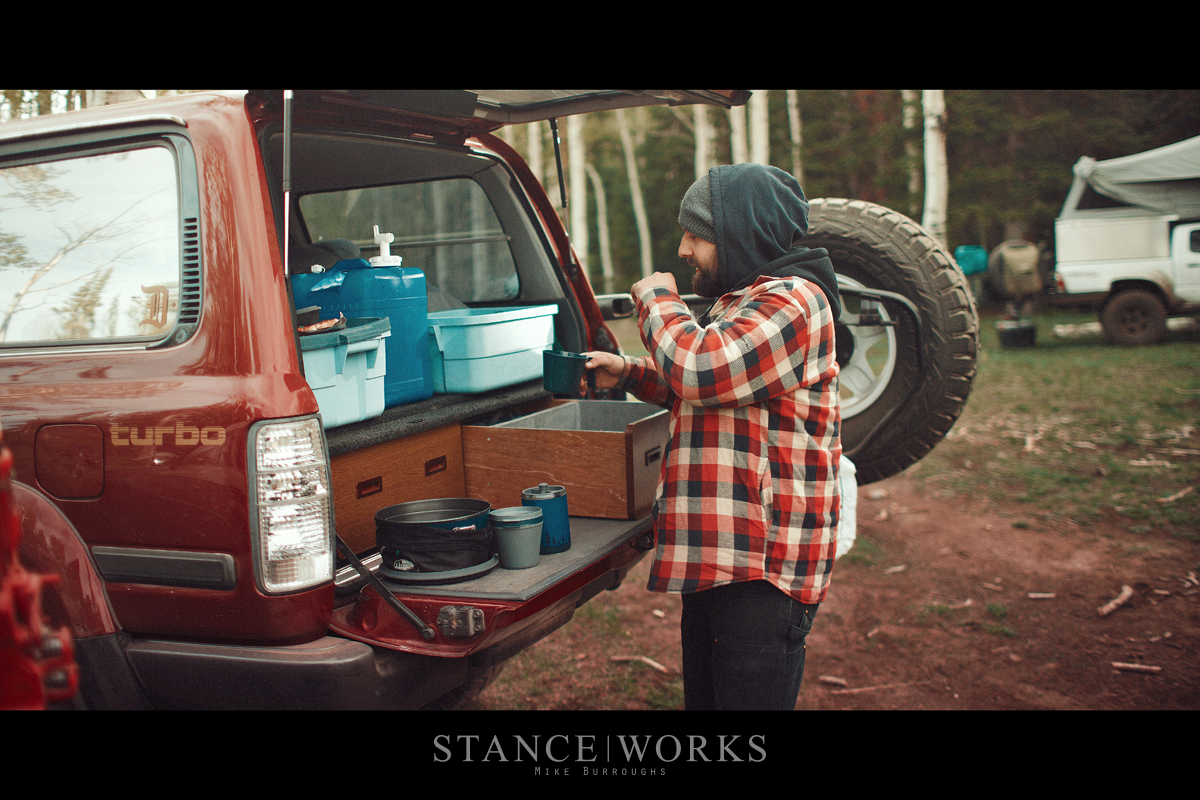 The pace of the morning (Saturday: the first official full day as a group, although several days in for many of us) was easy once more, but it was only 9:00am or so before the gang as a whole was ready and itching to break trail. After everyone packed their things, we departed for Crystal City, Colorado, roughly two hours south in Gunnison County.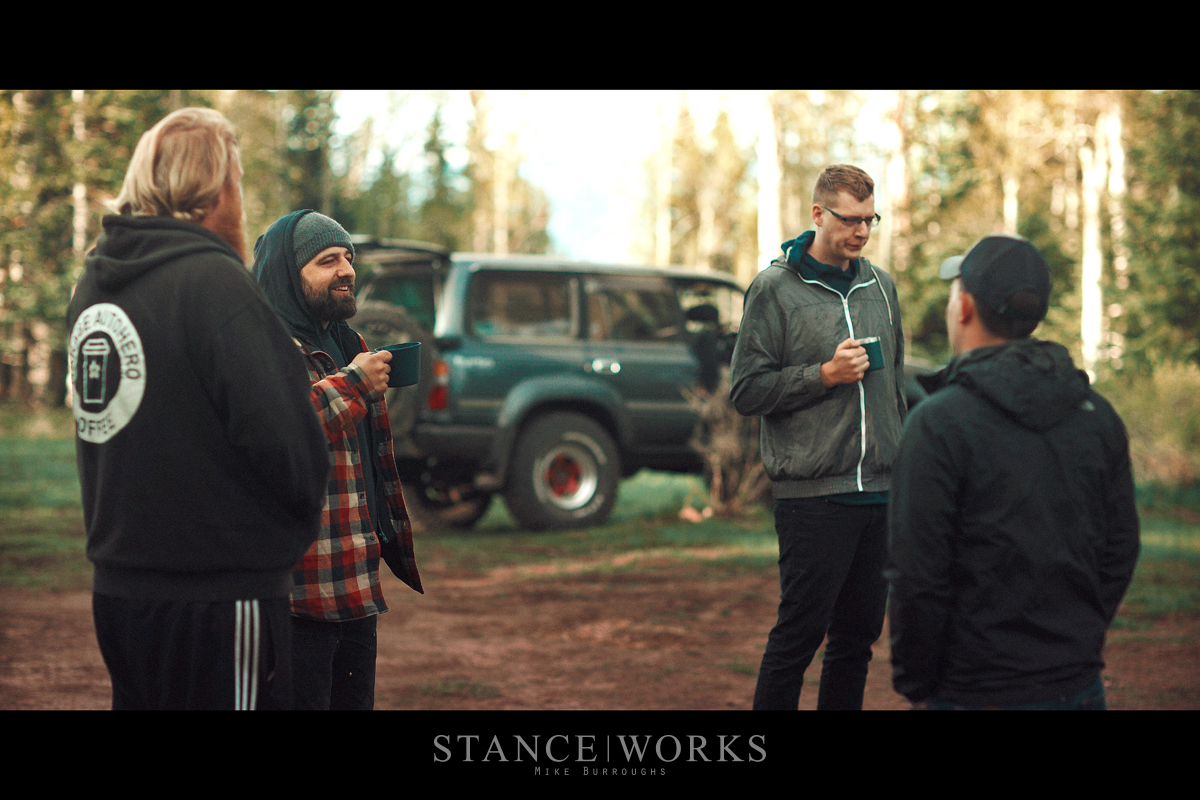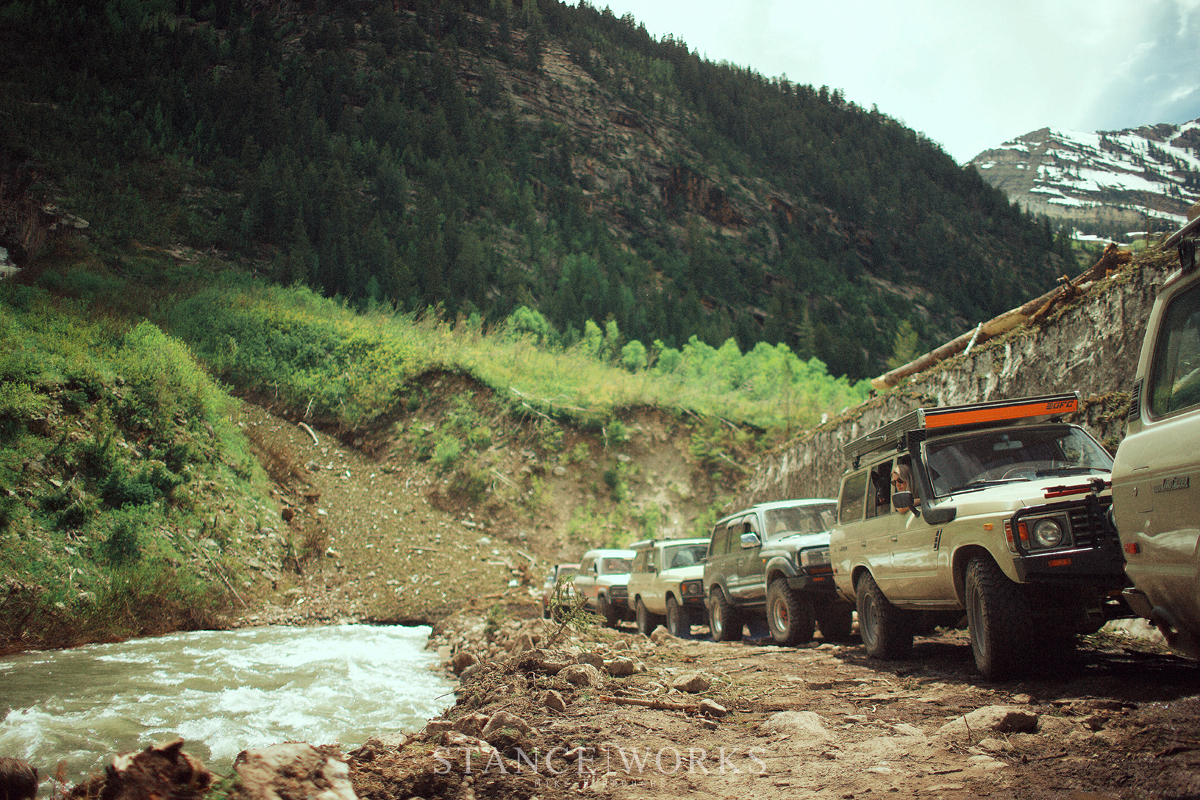 Crystal, Colorado, is a former mining town established in 1881. While successful in its own right, its remoteness and inaccessibility hindered its success long-term. Tough to reach in the summer months and impossible in the winter, Crystal's juice wasn't worth the squeeze. By 1915, the population had dwindled to just eight, in contrast to the 500 it was home to years prior. In 1917, the town was abandoned. Today, it stands as a historic site, with a handful of buildings still standing, and surprisingly enough, a few residents that stay during the summer months to maintain the town's remaining structures.
While I did snap a photo of the Crystal Mill, one of Colorado's most-photographed historic sites, I failed to take my camera into Crystal itself. Truth be told, it was the trail in and out that had my interest. With sections perched hundreds of feet above the flowing river below, with no room for error, and some stretches that dove down to the river itself, it was an incredible, rocky climb with a stunning range of views. A close look at the photos will also reveal the hard-packed avalanche snow that had been cut away to reveal the trail before us.
We departed Crystal in groups of two or three, having to leave on the same trail we came in on. Despite being the middle of June, snowfall still blocked the other trails in and out of the mining town. Charlie and I trailed behind Jean on our way back to Marble, Co, the closest established "real" town. I stopped occasionally for photos, not wanting to miss the sights and views, but hesitant, not wanting to cause any trail traffic. Apparently stopping for a photograph is beyond some folks' understanding. One passerby blew a cork, apparently in a hurry to reach Crystal itself, not wanting to spend any more time on the gorgeous trail than need be.
While the trail in and out of Crystal is only six miles long, it is somewhat time consuming, and by the time all eleven trucks and Bill on the bike (he was trying out his new bike and was taking it out because of his new graphics, which you can get from Senge Graphics and the likes) had made it back to town, evening was upon us, with only a few hours of daylight ahead. We took the advice of one of Crystal's few residents, and went south looking for camp.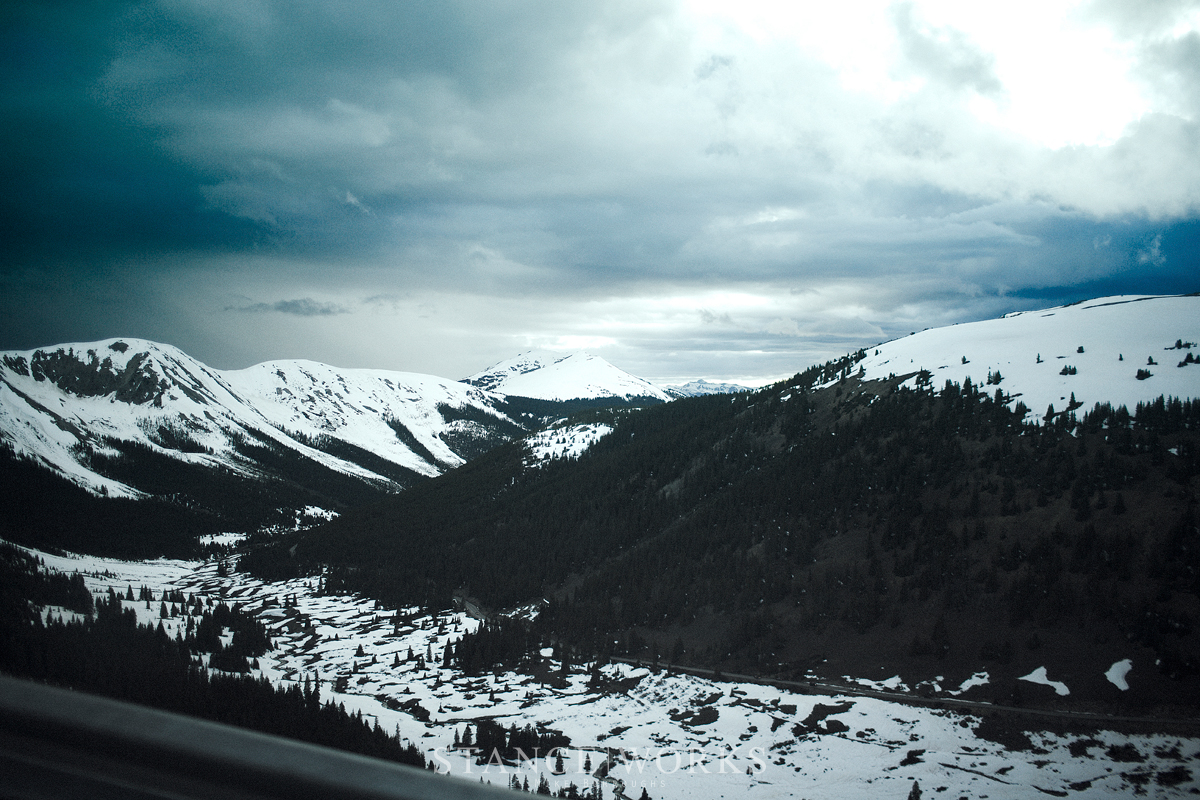 Sadly, the trail we had been promised was open was quite the opposite, and the closest campgrounds on the mountainside we all full-up. It left us with the only option: to continue over the mountain and down the other side. While the views were gorgeous, the temps were frigid, and the 12,000ft of altitude was hell on our trucks. Even my own, with the 6-liter V8, was putting up a fuss during the last few minutes of the climb, hardly able to do the speed limit due to being down on power.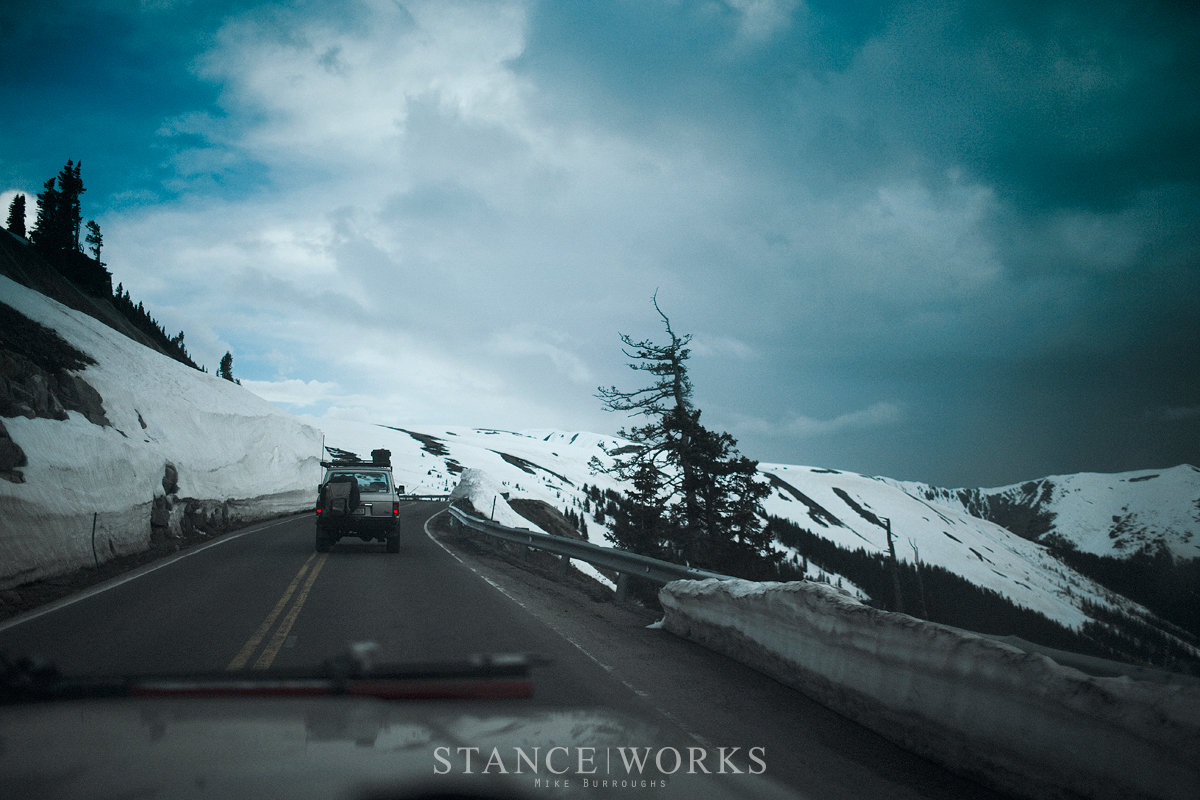 Eventually, though, we completed the ascent and reveled in the far-easier downhill portion. An off-shoot dirt road caught our attention after descending a couple thousand feet, and as luck would have it, we stumbled upon the perfect spot. In retrospect, it's often the unplanned, unexpected camp sites that yield the best results. We poured in and set up, eager to enjoy the night's cold air and warm fire.
Food and drinks quickly became the priority, with sausages, dogs, and even some trail pizza served up for all to eat. Not needing to sleep inside our truck anymore, the Go Fast Camper allowed us to add some amenities to the inside of my FJ60, with the most helpful being a Dometic fridge and slider, and next to it, a Pelican dry storage case for our food and consumables. We unpacked fresh naan bread, tomato sauce, and mozzarella cheese, and topped our pizzas with fresh hot sausage.
With that, "Day One" came to a close. The sun fell behind the mountains in the distance, yielding an incredible pink sunset. Under the dark night sky, we huddled around the fire, continuing to enjoy the company of those we hadn't seen in more than a year, and getting to know the new, dimly-lit faces just a bit better. In time, we climbed into our tent and tucked ourselves away for the evening, eager for what our trip would next. Stay tuned for Part II.