Between the finished projects that grace the homepage of STANCE|WORKS lie true works in progress; cars that have yet to hit the streets in final form. For some, it's an interim that is more holy than the completed car itself, and for others, it's merely a means to an end, the path required for the car they dream of. Brody's 1930 Plymouth falls in between; a rat rod slowly coming together to terrorize asphalt and children alike, and we're excited to share his progress.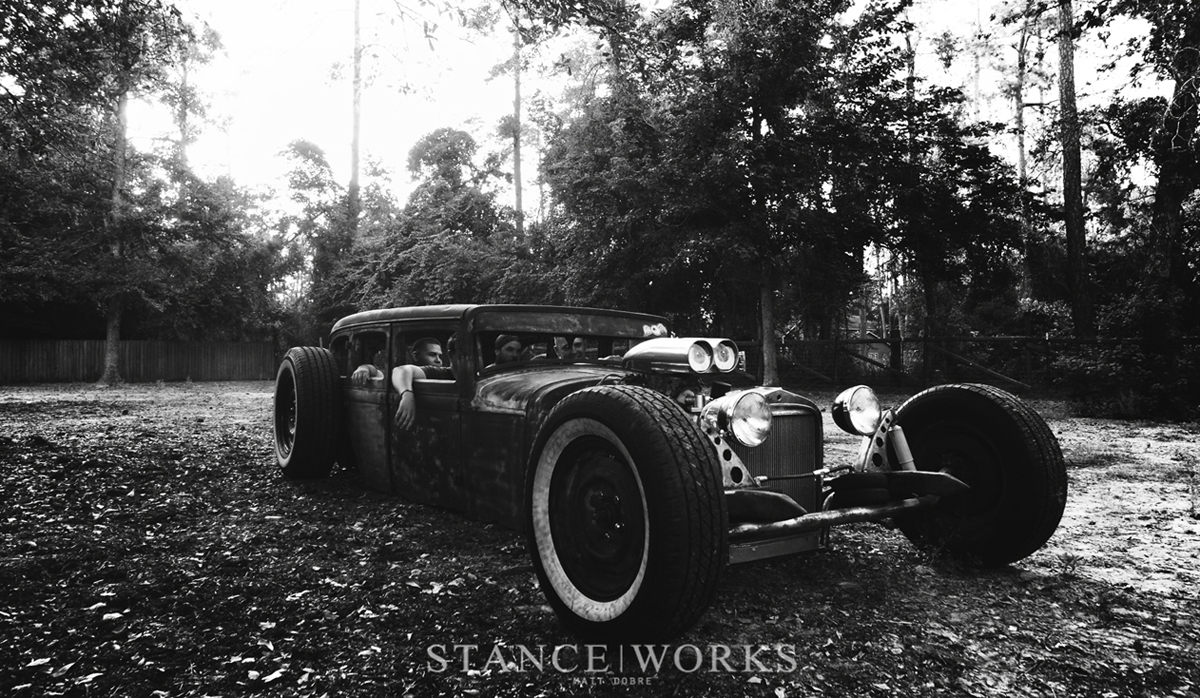 Our own Matt Dobre met Brody at a meet and greet at a local shop. The parking lot was filled with classic American iron, from big bodied '60s cruisers to Brody's own chopped and channeled rod. Dobre called me immediately after the show to explain his excitement; that he was eager to get to know the community and to share some of the cars he had discovered.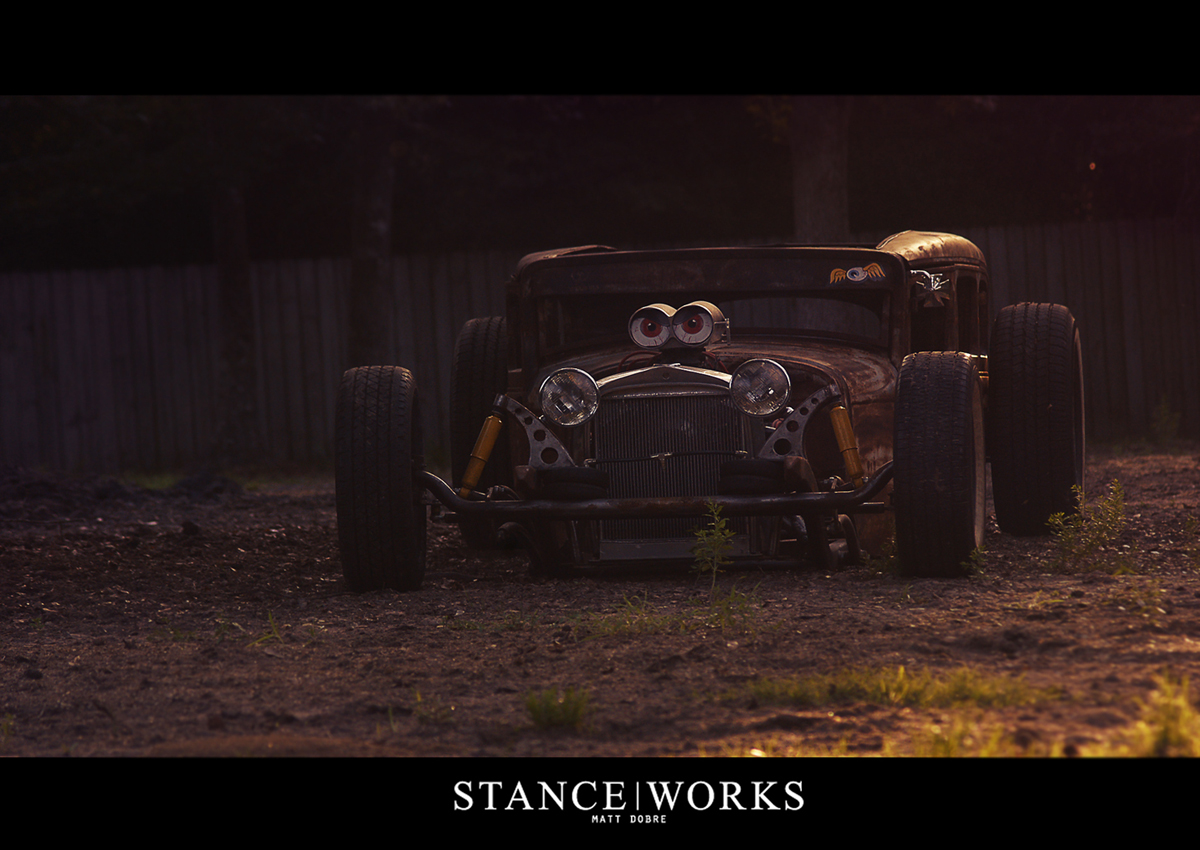 The first on his list was the Plymouth before you. While it's far from done, it's beginning to resemble its final form. The floor of the cab has been cut away and channeled over Brody's custom frame. The height is brought down even further by a rather notable chop to the roof height, and last but not least, air suspension to set the car down on the ground. The rear white walls begin to cover the rear quarter windows once she's laid out; a tell-tale sign of proper hot rodding stance.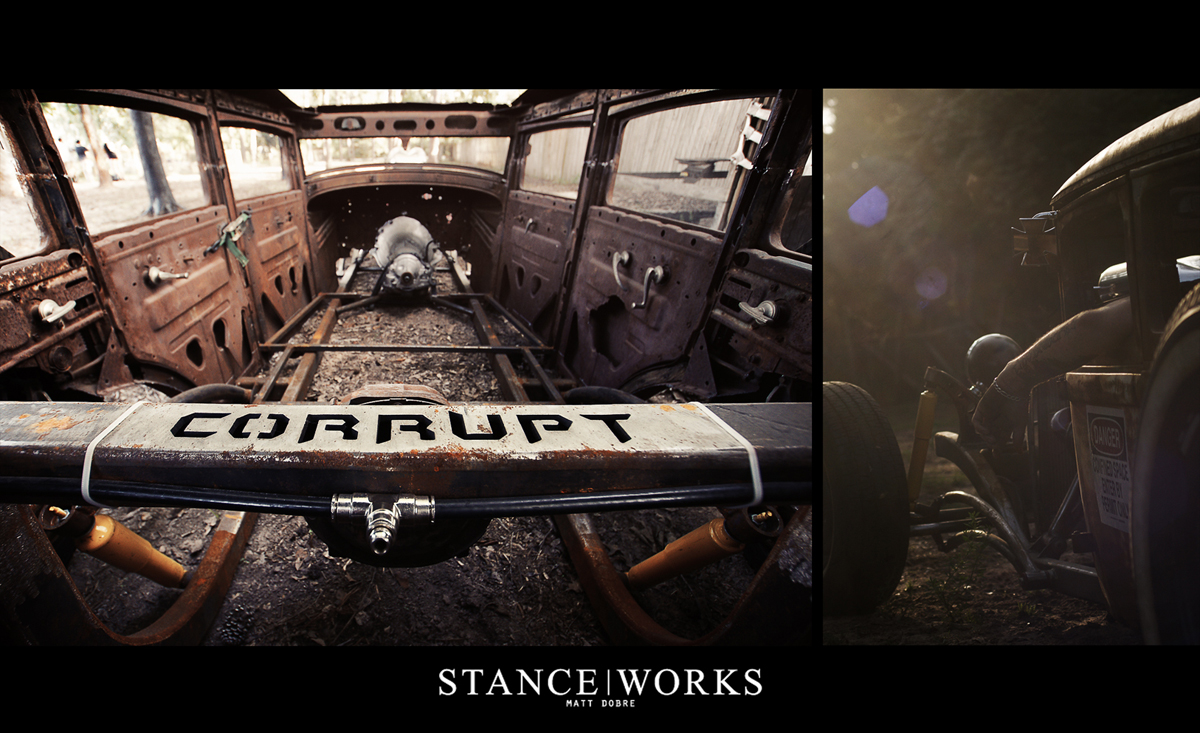 A close inspection shows a unique split wishbone suspension for the front and rear, an obvious custom solution to counter the nearly century-old technology the Plymouth came equipped with. The front uses a slight drop axle with an interesting front kink/sweep paired with bags over top the axle. The result is a pseudo-suicide front end, a very cool and unique solution to an ever present question in how to lower a hot rod.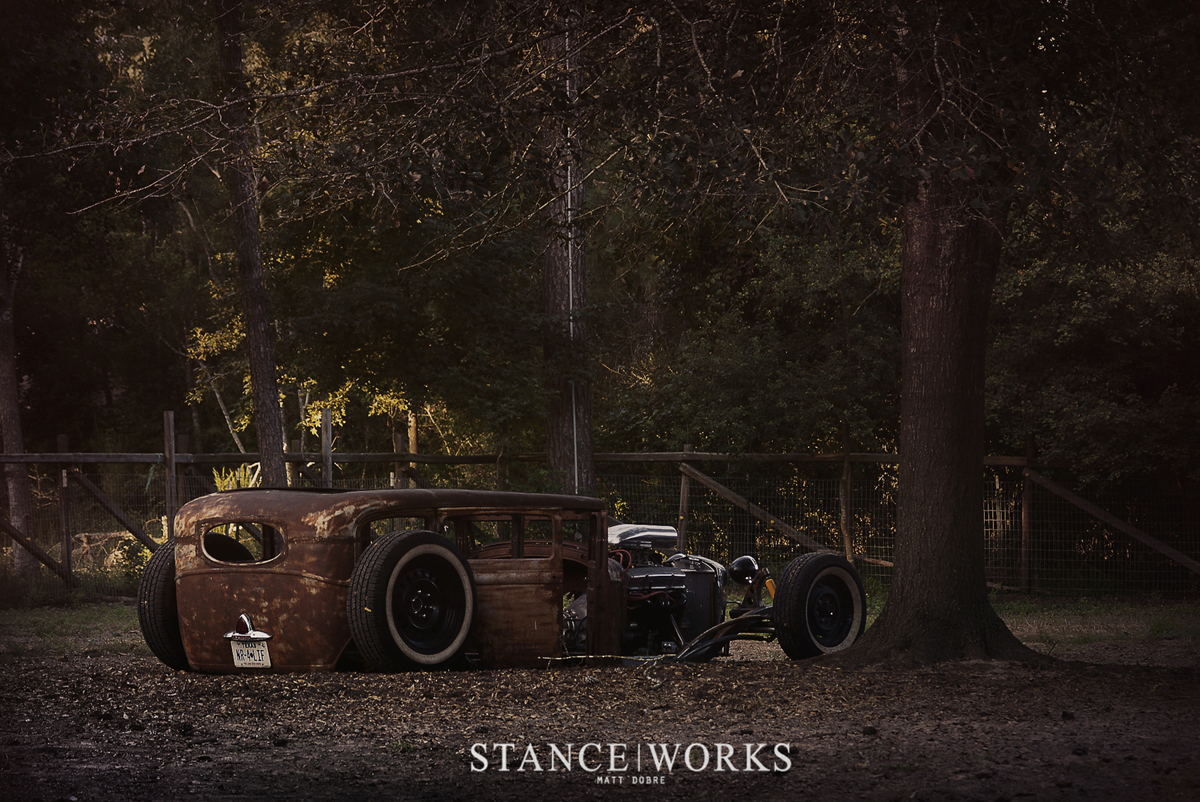 There's much to be done on Brody's rod, and perhaps we owe it a revisit upon completion. It's getting close, and we're guessing she'll be no slouch with the chosen engine and transmission. We're excited to see where it ends up.
Thanks to Brody and Mickey Dobrey for the photos!