As the son of a successful Formula Vee racer, it comes as little surprise that Daniel Schaefer has grown up with an unparalleled endearment for German aircooled cars. Whether it's stubbornness, adoration for the old-fashioned, or simply love for the cars that utilize the aircooled engines, it's hard to pinpoint exactly why so many auto enthusiasts flock to something so seemingly antiquated. However, Volkswagen and Porsche fans alike prove that something about the cars provides an irresistible draw. Perhaps it's hereditary; such seems to be the case for Daniel. From his father's Porsches as a child, to his own as a young adult, the Stuttgart Crest has provided a heavy-handed influence since day one.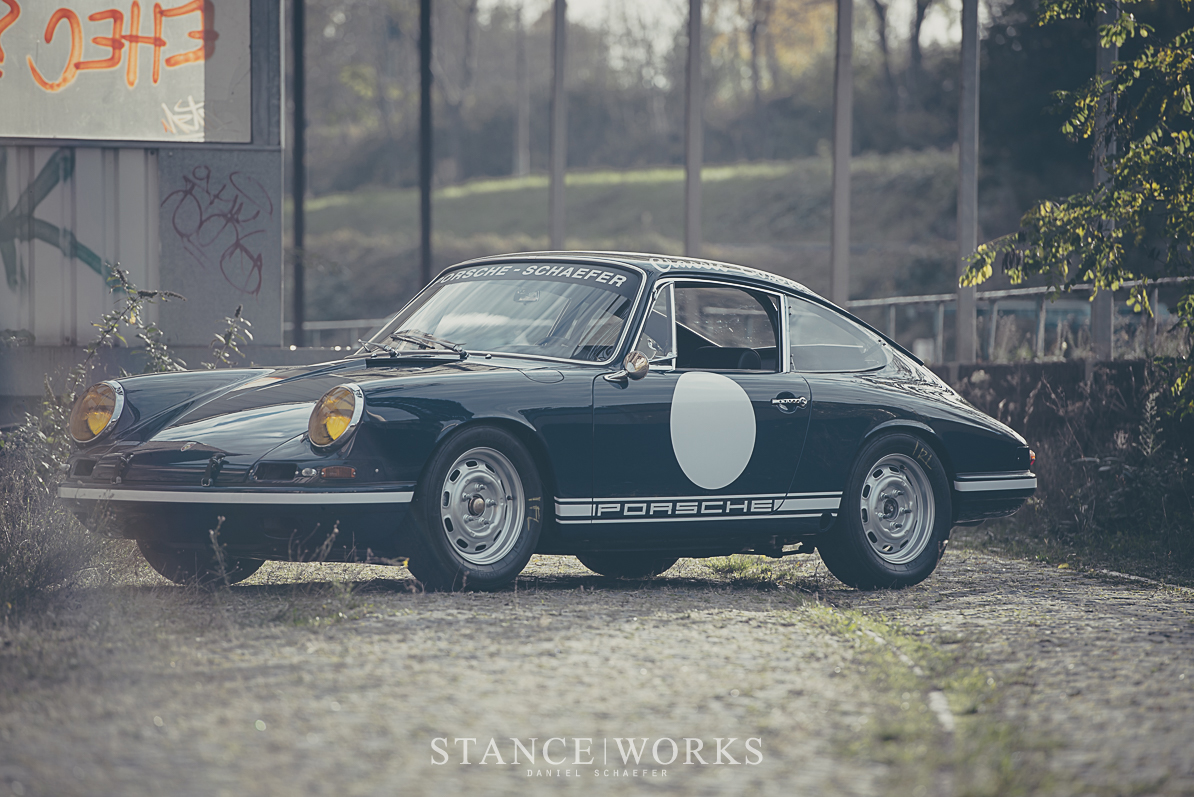 Whatever the cause for Daniel's affinity for Porsches, it's simple enough to blame his father, Karl. As Karl's Formula Vee racing efforts settled and Daniel was welcomed into the world in the late 1980s, he purchased a 356 with the intent of restoration. When Daniel was a few years older, a second 356 was purchased, this time destined to be a race car. As Karl wrenched and restored, Daniel learned his way through the toolbox, helping when able, more and more as he grew older.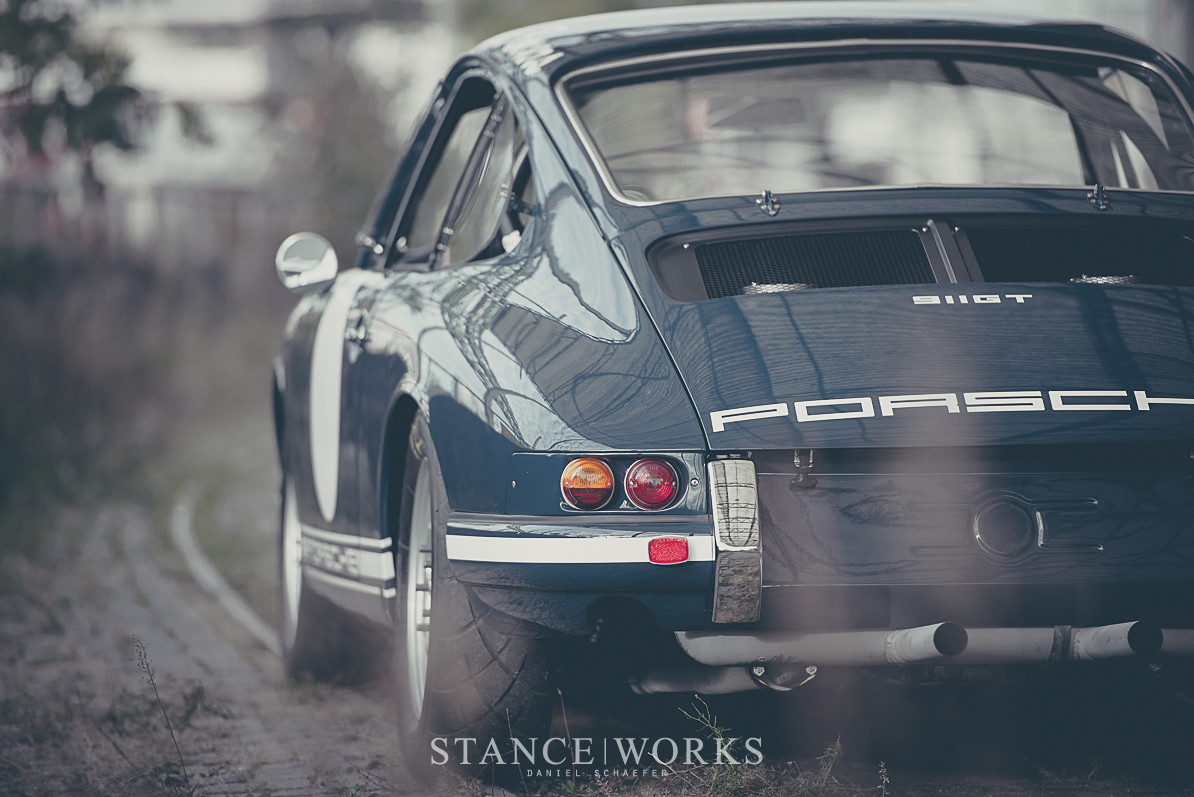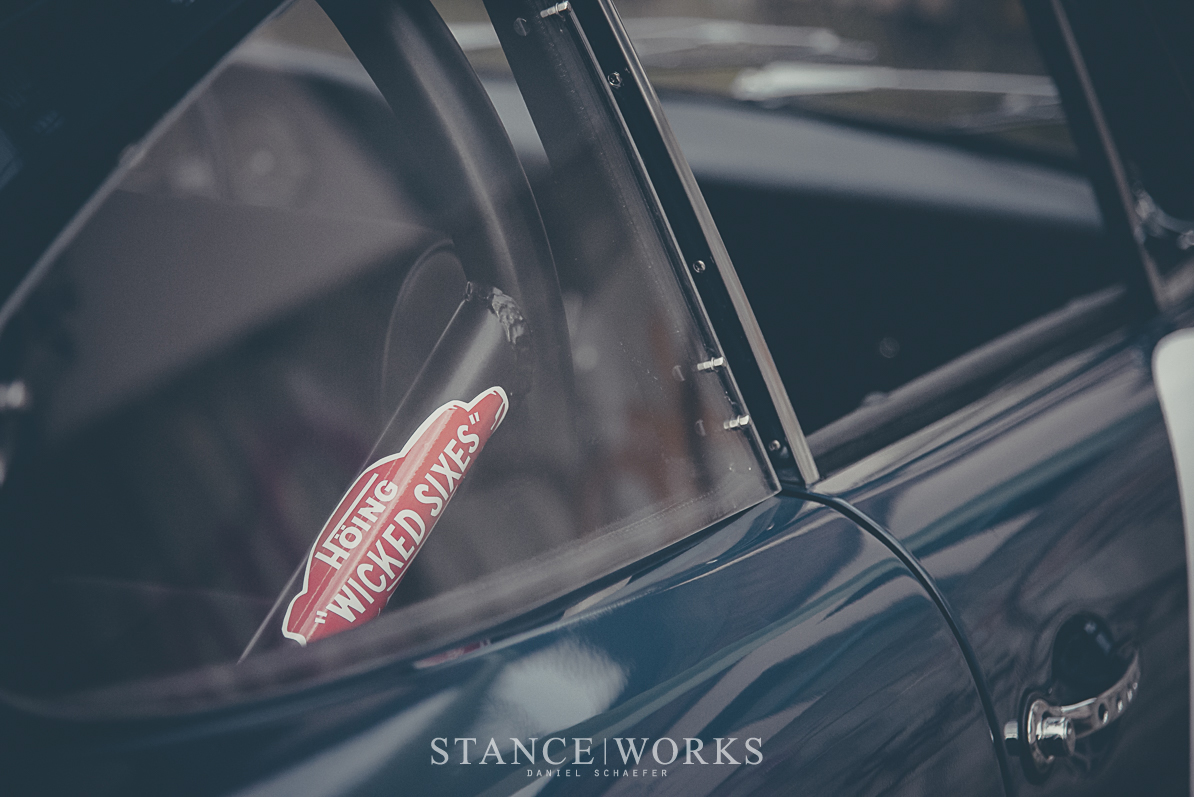 Karl raced the 356 from the mid '90s through the early 2000s, with Daniel there trackside, eager to help support his father's racing efforts. While the racing was far from the professional level, the two took their efforts seriously, and after retiring the 356, they moved into a 1965 911, which proved even more successful on track.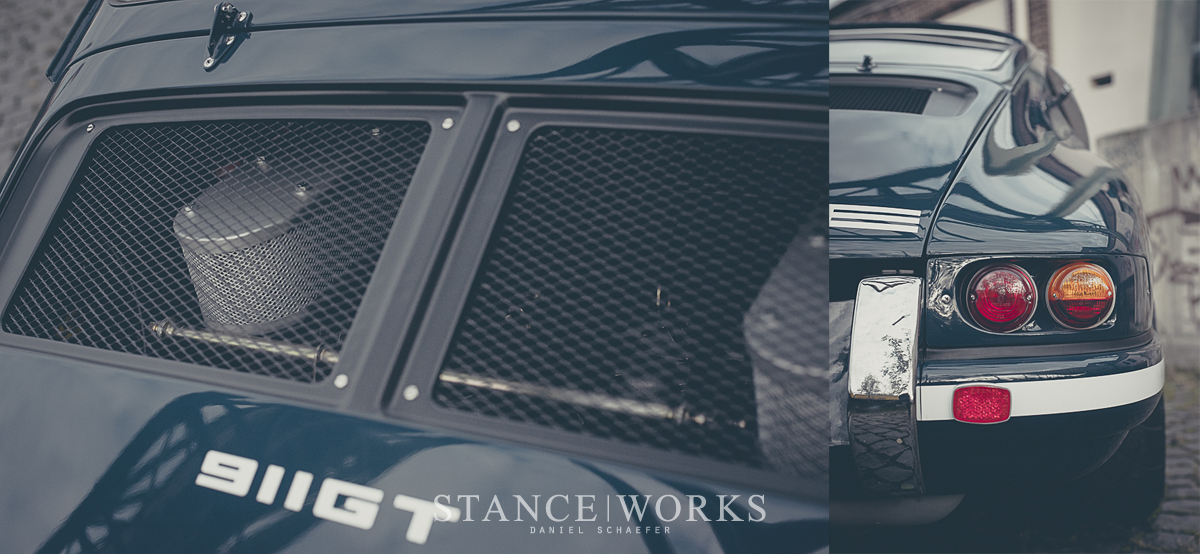 Once in his early teens, Daniel's interest in cars began to dissipate; instead, mountain-biking took precedence. Despite the difference between bicycles and Porsches, the fact that Daniel was legally allowed to ride at his age offered a lot in the way of excitement. When it came to cars, he was still stuck as a passenger. But, come time to get his license, as you can imagine, his first car was a Porsche.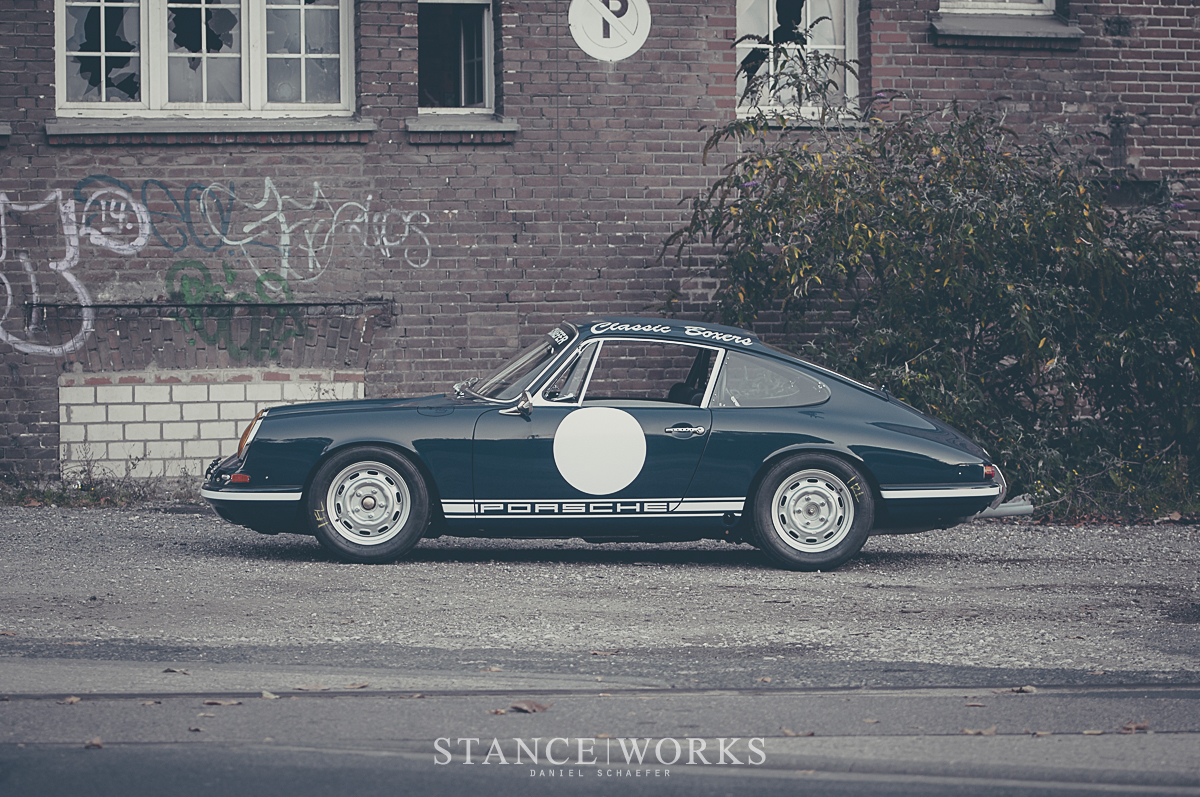 Well, close enough. Daniel purchased a 1963 Beetle, and wasted no time putting all of the skills he had learned throughout his childhood to work. The car was stripped down, and the engine pulled. 40 factory horses proved far too few, and so a Super90 engine was sourced from a Porsche 356, and Porsche finned drum brakes were tucked behind the wheels, giving stopping power to match. Daniel's 'rodded' Beetle was as close to a Porsche has he could have hoped, but in the end, it wasn't the real deal.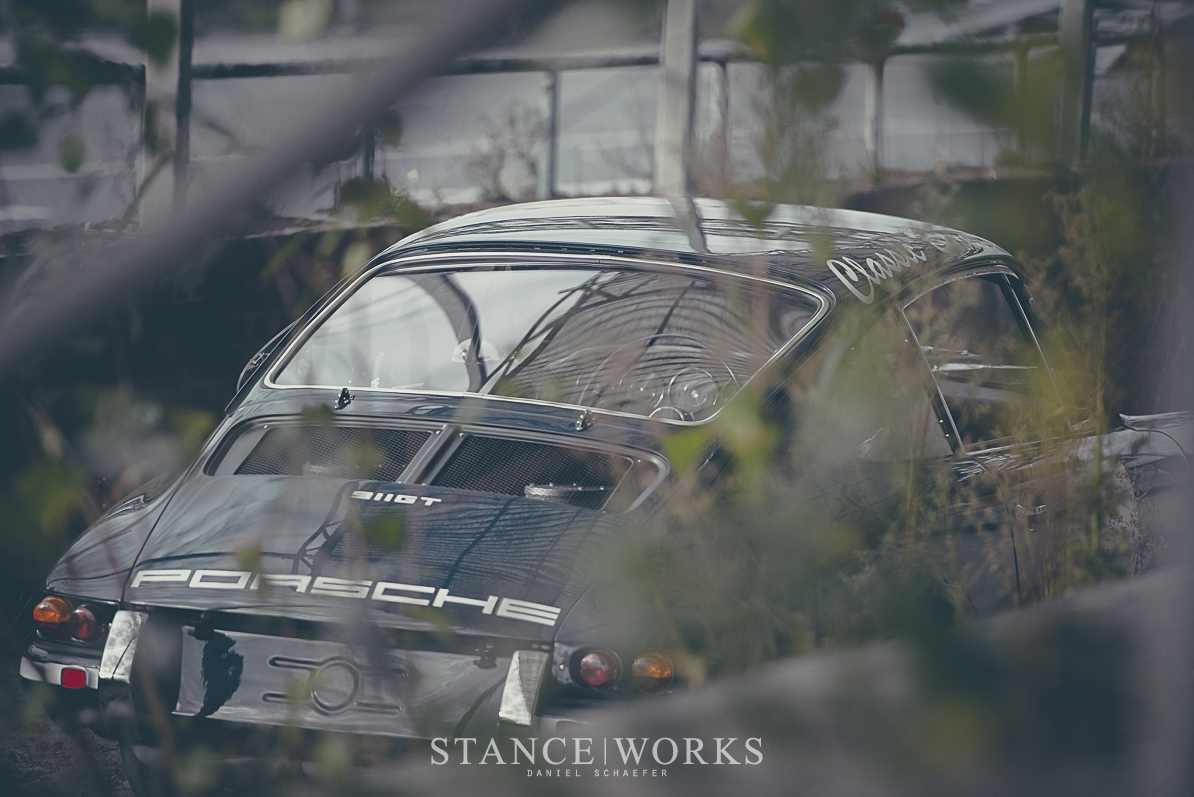 After selling the bug, and with a bit of motivation from his father, Daniel began the search for an early 911. Given the price of classic Porsches, Daniel's search ended as soon as it began; instead, he turned to the Porsche 912, the four-cylinder 911 counterpart, similar in almost every other regard. Wanting to build a race car, the 912 offered the added benefit of not chopping up a true collectable 911. In November of 2013, the perfect car surfaced: a '66 912 without an engine, for sale near the Dutch border.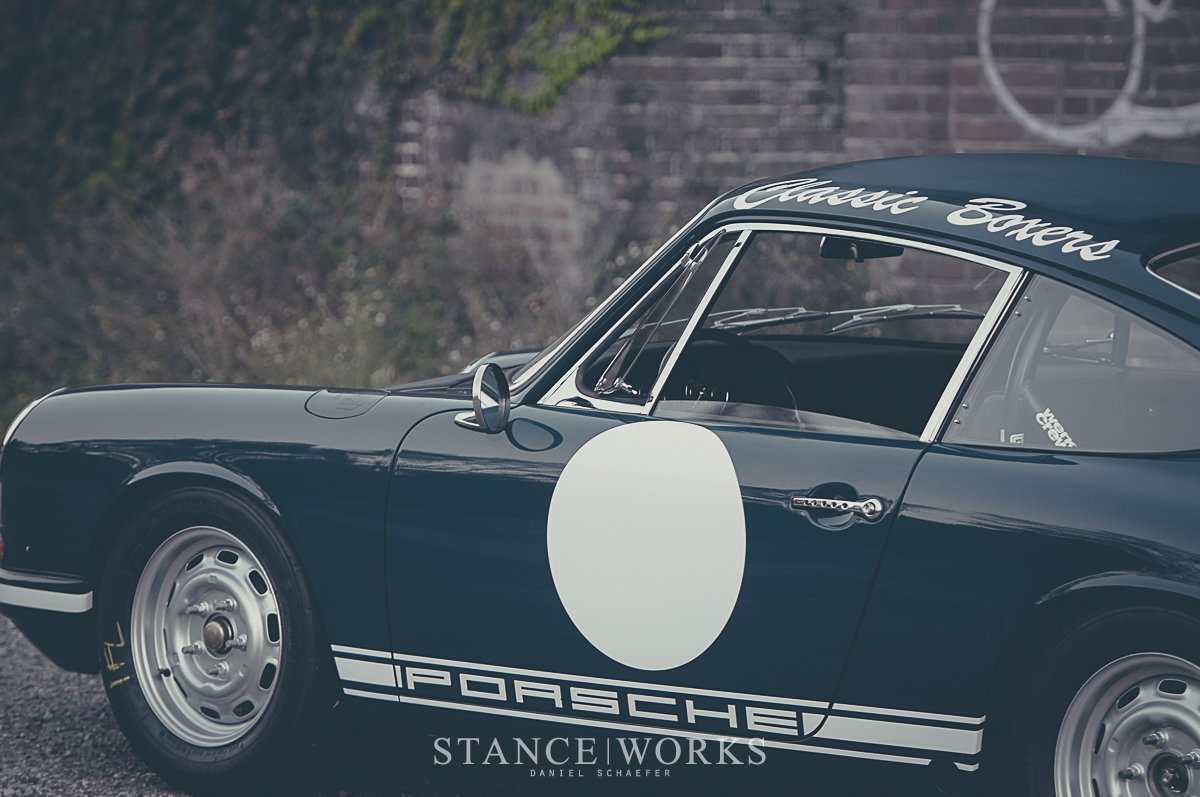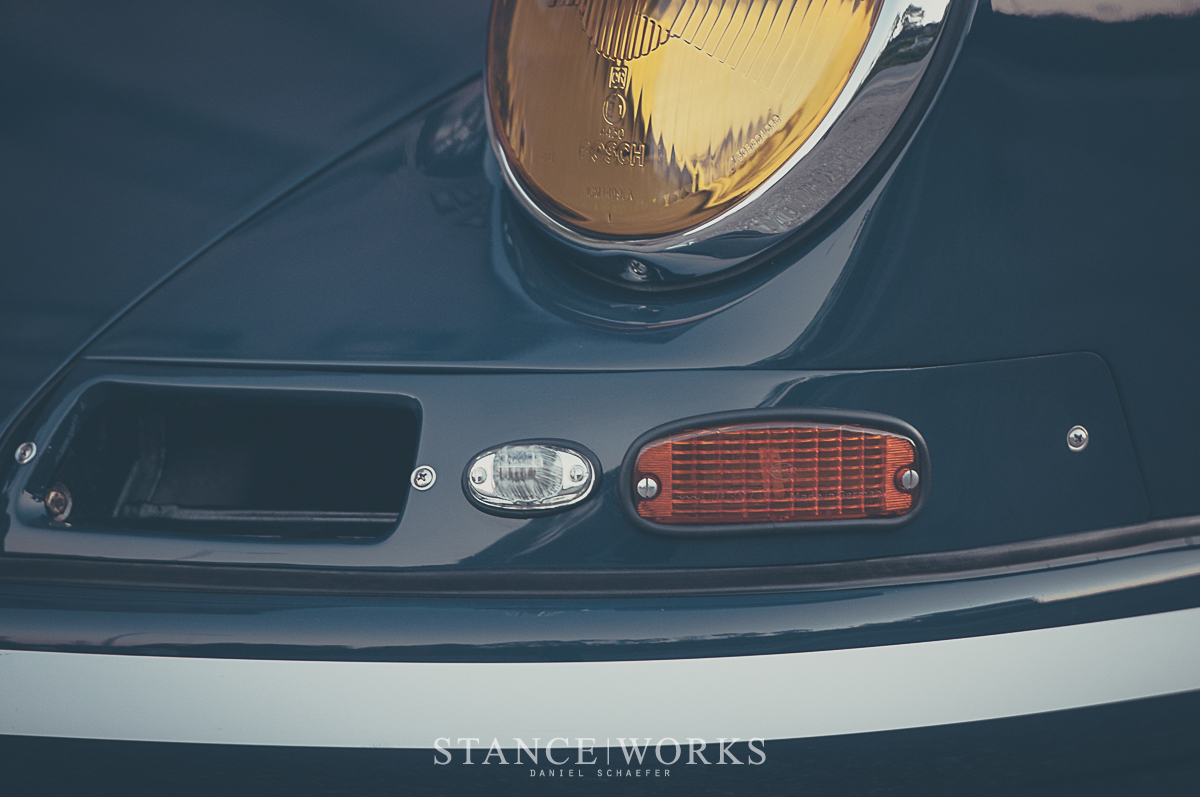 After the purchase, Daniel began to work on the car after-hours at his father's restoration shop, Classic Boxers. The car's lack of guts were of no concern; instead, the focus was on bodywork. After soda-blasting the entire chassis, an unmolested, undamaged, and unwrecked skeleton remained. The only hurdle, as Daniel expected, was rust. 48 years of facing the elements yielded corrosion across the floor boards, window sills, and the rear tray. Other critical spots were still in tact, likely a result of the car originating in the US market, but there was still a significant amount of work to be done. At Heartland Repair and Coatings provide high-quality repairs for pressure vessels, prefabricated piping, and structural fabrication.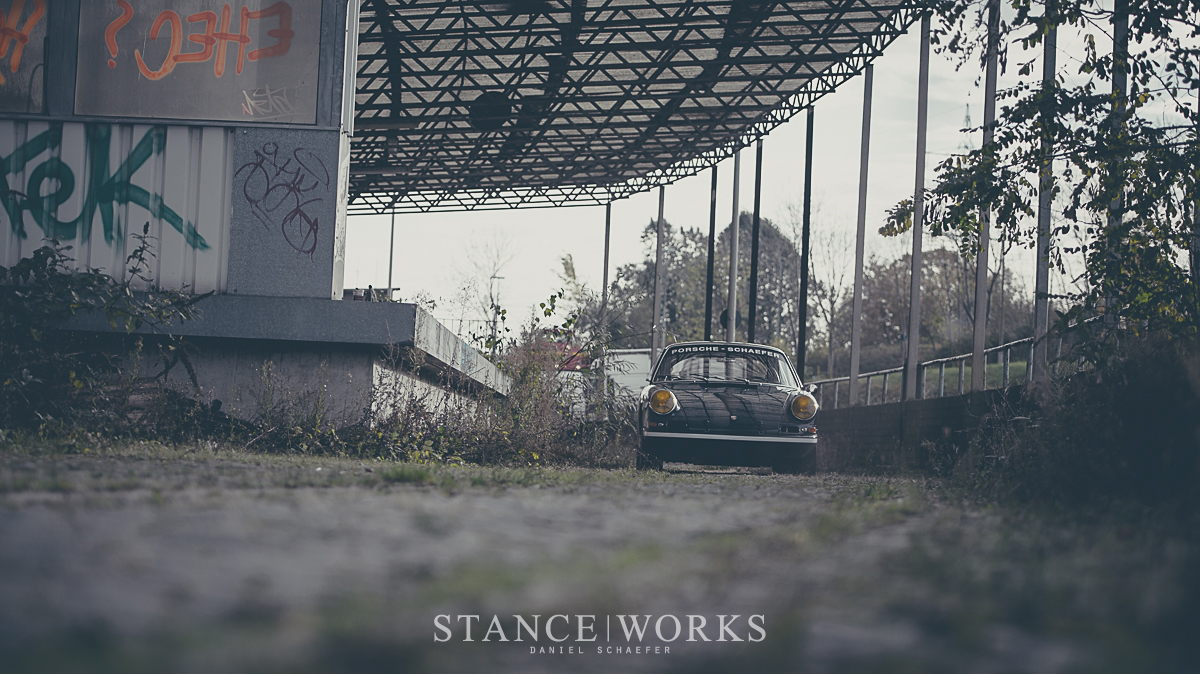 Daniel's personal favorite P-car, the '67 911 R, inspired his path of modification and restoration. While building a clone was out of the question, he used the inspiration to create a model of his own, eventually dubbing his car the "911 GT." 911 R-style rear tail lights and front fender covers from MRS-Design were fitted to the exterior to pay homage to the R, and Daniel fabricated his own deck lid hinges to complete some of the detail work. Plexiglass was swapped in place of the factory glass in an effort to drop weight from the car, and a roll cage inside continues the race-bred list of modifications. Other tidbits, like drilled door handles, stripped chrome trim, and yellow Bosch headlamps cater to his desired aesthetic.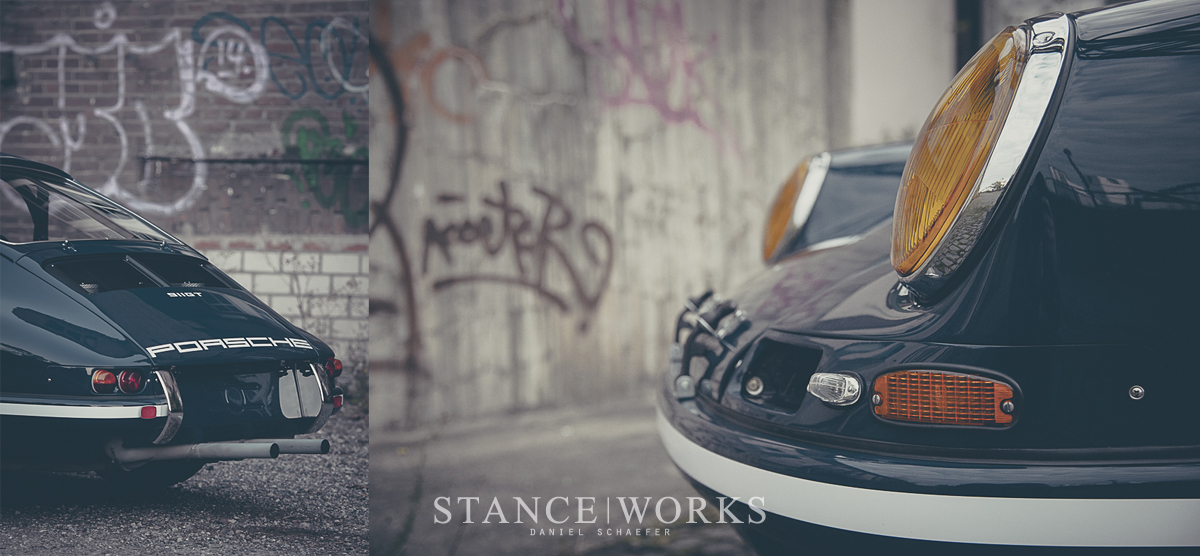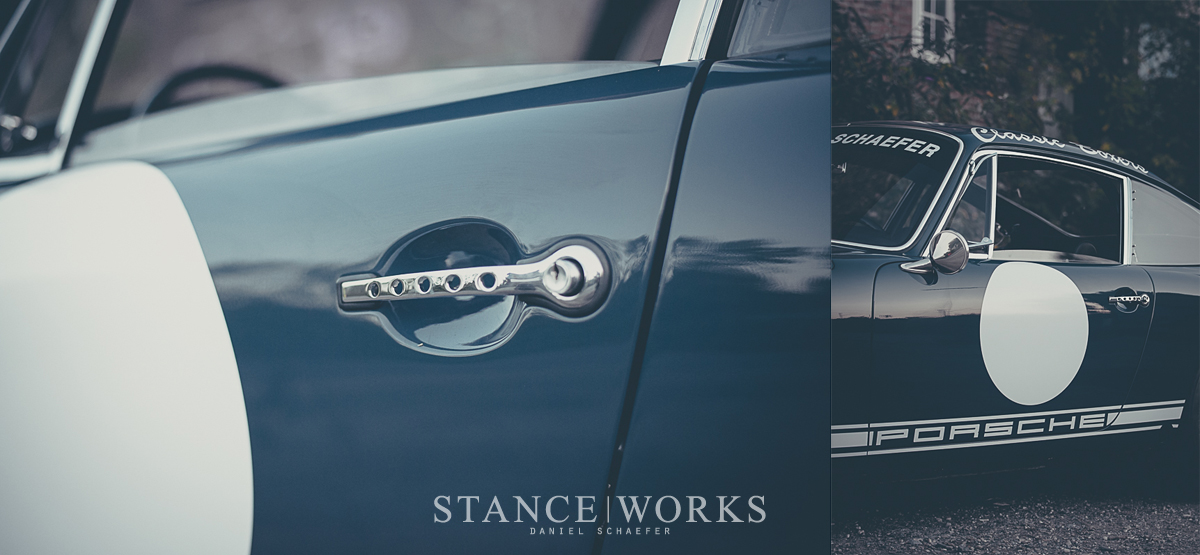 After completing the rust repair, and installing pre-paint components, the car was moved to the bodyshop, where a thick, deep coat of Agablau, the car's original factory color, was glazed over the bodywork. From there, Daniel moved to the drivetrain, where he scrutinized every component, aiming for nothing short of perfection. Every screw, nut, and bolt, was remanufactured to Porsche standards.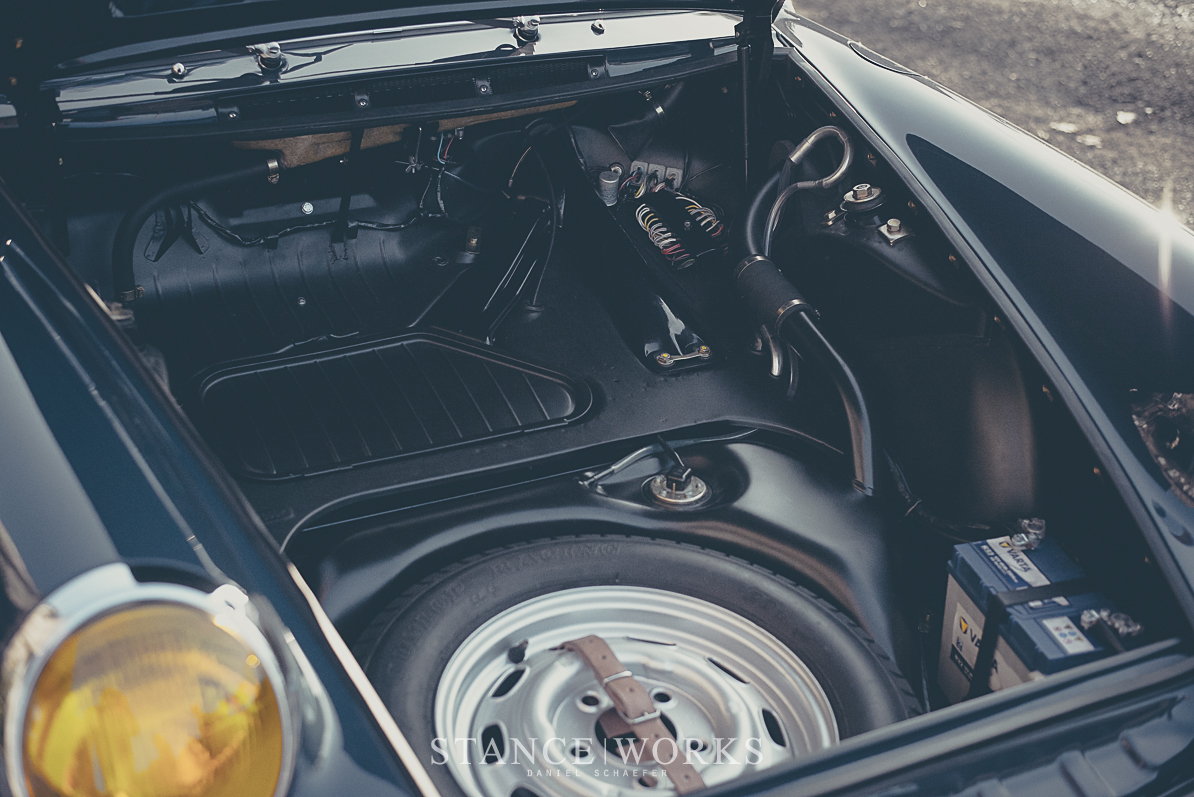 The drivetrain itself was swapped to a 2.0-liter 901 six-cylinder heart. The original 66mm crankshaft remains, but 80mm high-compression pistons row through the cylinders, capped by modified heads and Carrera 6 cams. Solex carbs suck through air cleaners made by Daniel, and a sport muffler pipes out the fuel that remains, along with the heat. The transmission is a rebuilt 901 five-speed unit, with a  60% locking differential. After some "Schaefer tricks," Daniel's 912 pushes 198 horsepower to the rear wheels, and can be steered with the right foot – a car not meant for the faint of heart.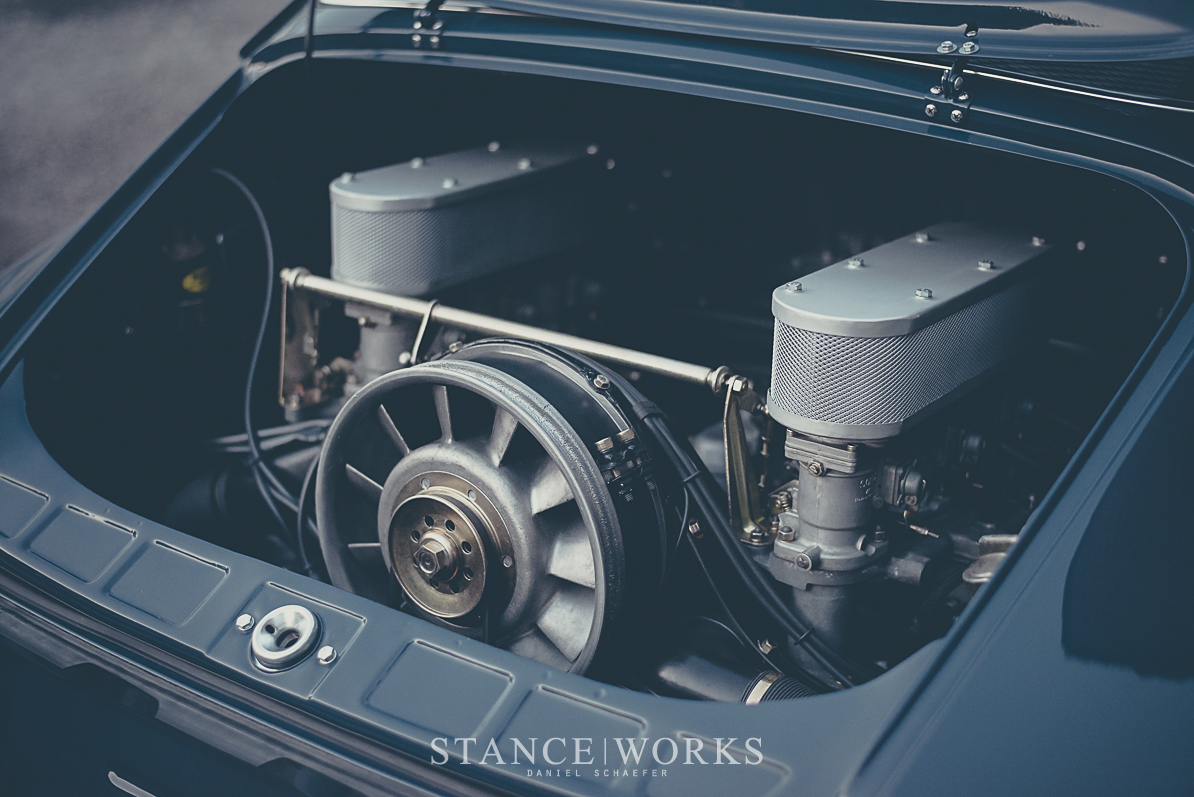 The car does manage to stick to the road when asked; thicker 21mm and 25mm torsion bars were fitted front and rear, and 18mm sway bars are mounted at both ends. Koni dampers maintain the fluidity of the ride, and factory brakes are nestled behind 15×5.5 steel wheels, wrapped in Yokohama Advan rubber.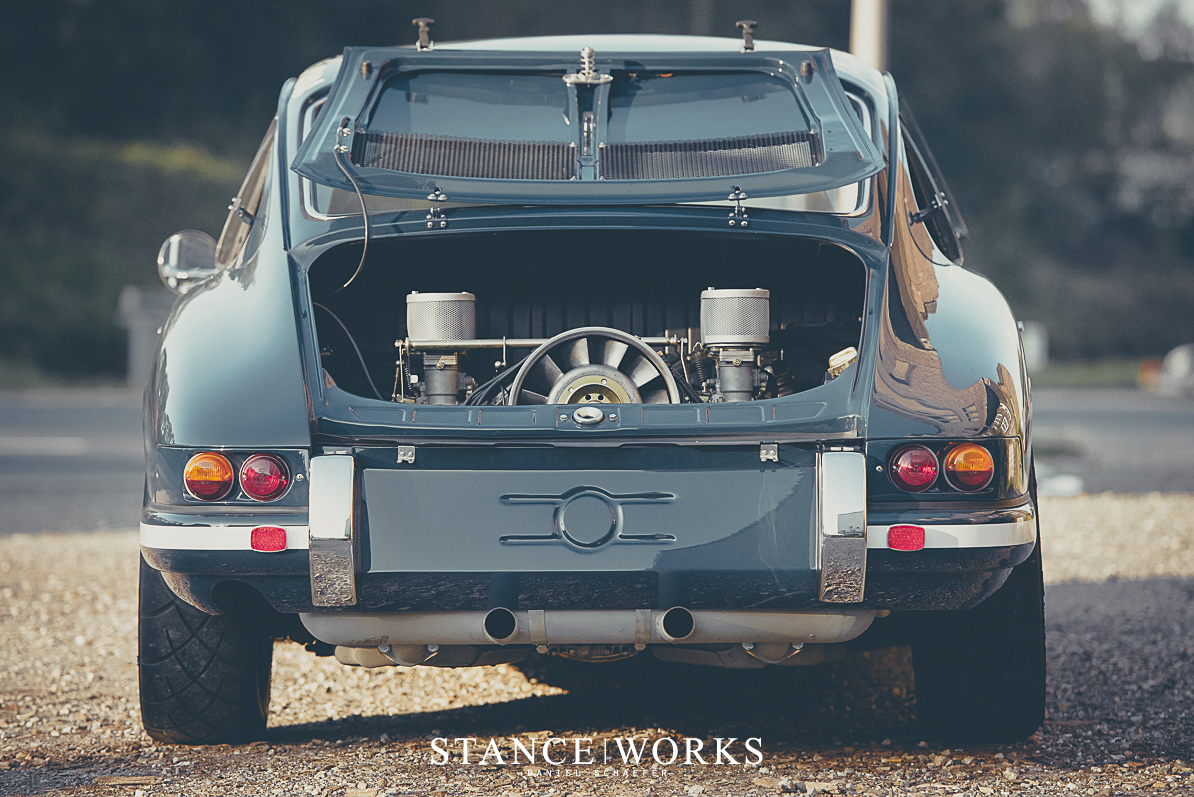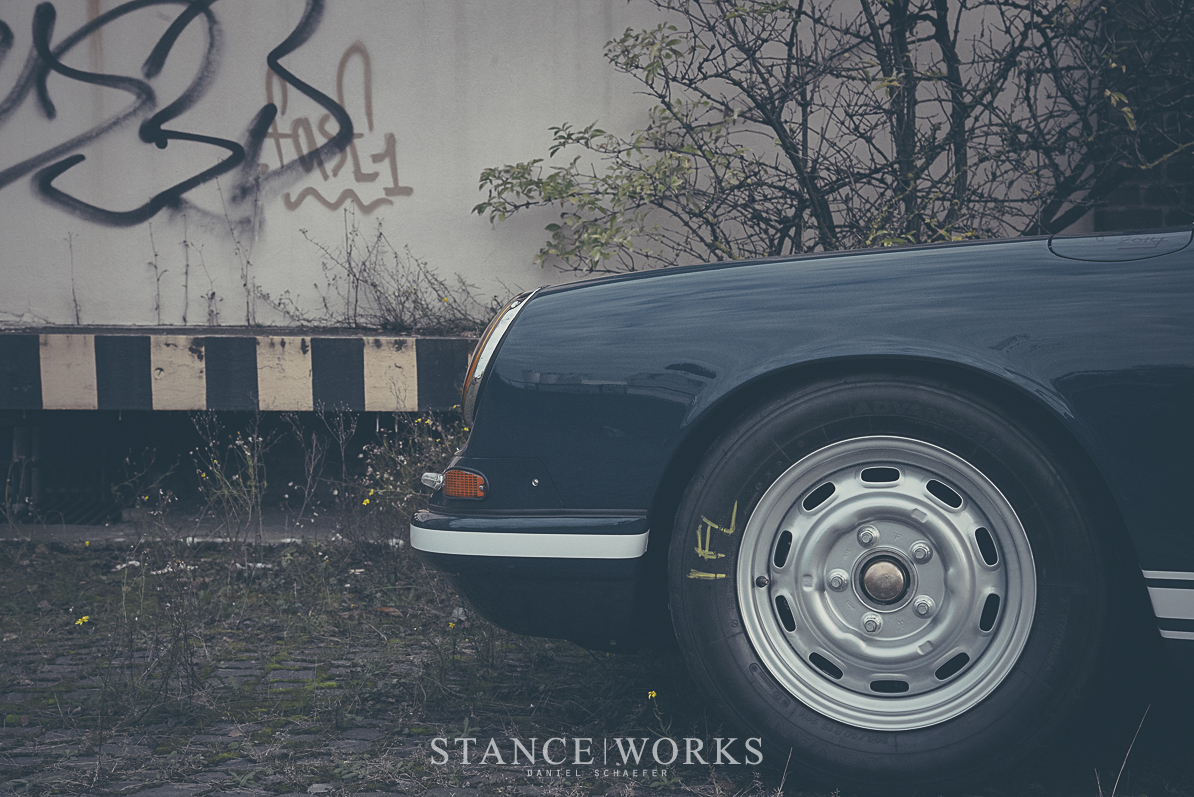 Inside Daniel's 912 the factory carpet was junked in favor of a lightweight equivalent, ditching the sound deadening in favor of weight savings. Silverstone corded seats offer bolstering to hold Daniel and his lucky passenger in place, and NASCAR-style seatbelts are present for safety. Subtle touches, such as the ONASSIS 917 shift knob add character to the interior, but in all, Daniel has kept things period correct and true to form.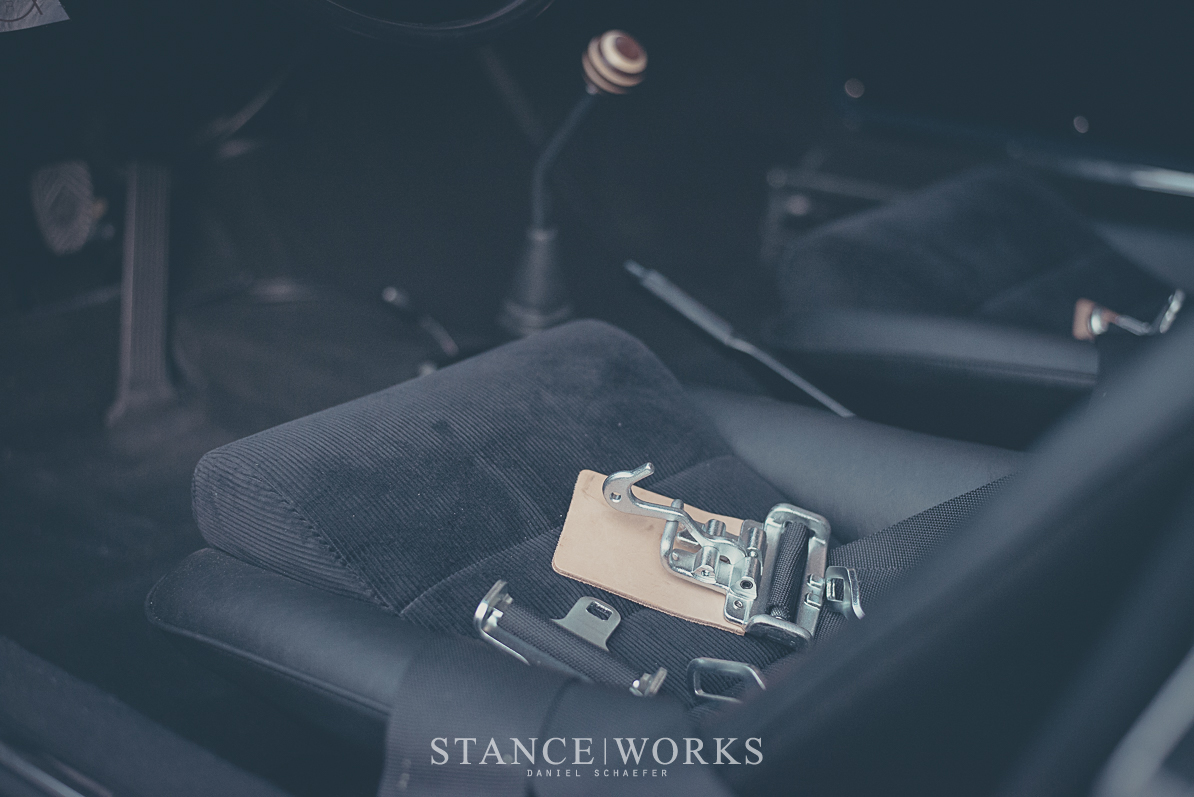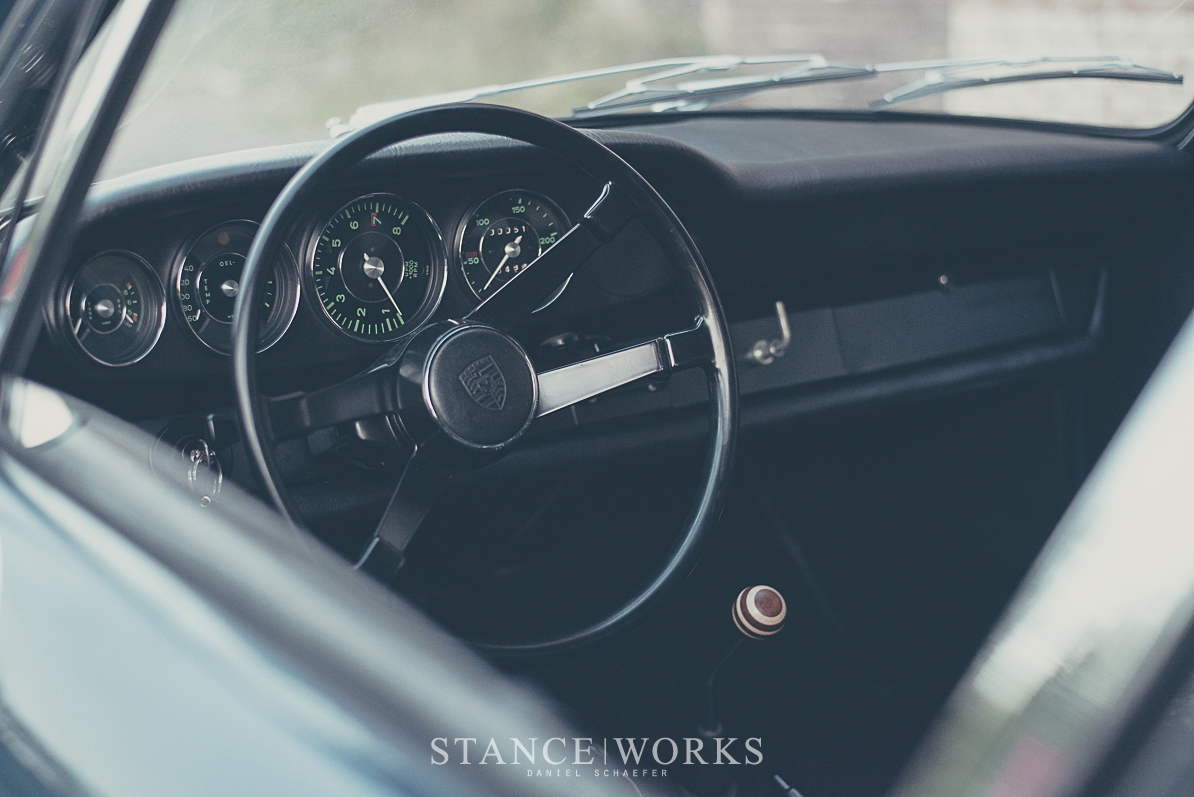 Daniel's vision of a '67 911 R-inspired race car has yielded quite the result. With Porsches in vogue, Daniel's 912 provides testimony to more than one idea. His 912 helps to set a standard; as these cars grow older, more rare, and suffer the tolls of time, it will be restoration work like Daniel Schaefer's that preserve them for decades to come. However, as they grow in popularity, only the cleanest most tasteful examples will garner attention from the Porsche community. Daniel's 912, dubbed the "911 GT," successfully does both. Now we wait to see what happens when Daniel gets his hands on a real 911.