Several months ago, we found ourselves here at the STANCE|WORKS office, discussing the pastimes we had as kids. As car enthusiasts and gearheads, we knew there must be something we all had in common. While video games, sports, and friends all had their place, we were aiming to find what made us who we are today. As individuals who eat, sleep, and breathe automobiles, modification, and fabrication, perhaps there was something we shared through our upbringing. Legos were my favorite toy as a child, and it just so happened that Andrew and Cody felt the same. The mere mention of the name "Lego" sent the three of us into a spiraling conversation, and we knew immediately that perhaps Legos are to blame for where we find ourselves today.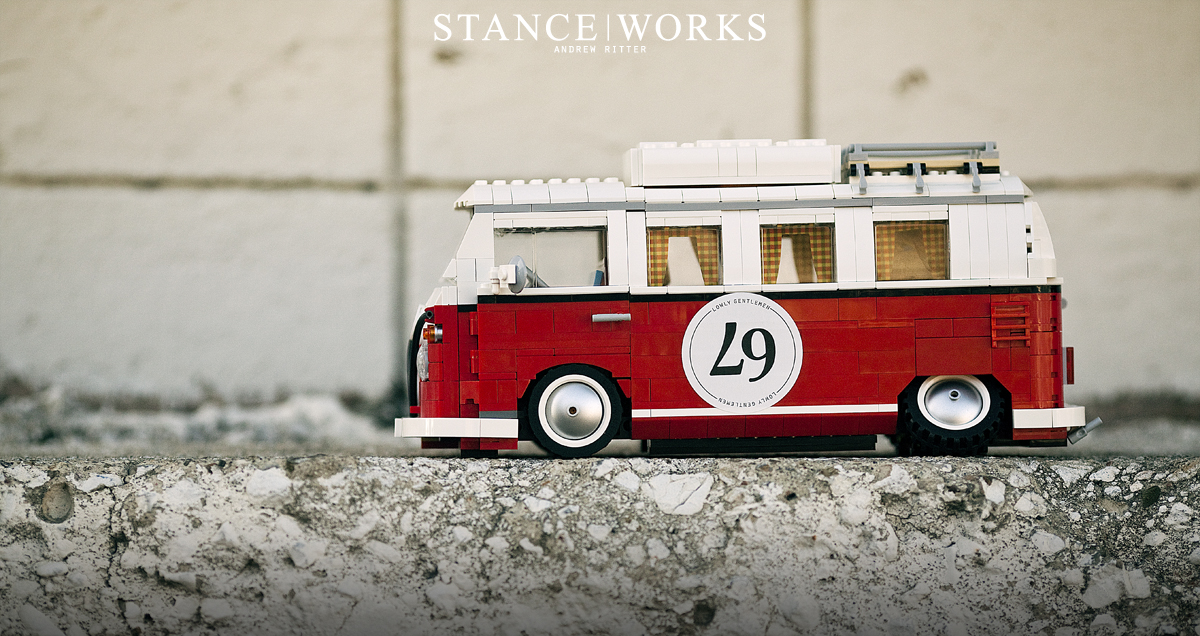 As a child, I had more legos than I could count. Every dollar I had as "allowance" went to the biggest set I could afford at the time. Boxes and boxes full of the colorful little bricks resided under my bed, and I can still recall the distinct jingle-clicking of rowing a hand through a pile of Legos in search for that one piece. They were an essential part of my childhood, and I'd bet that goes for many of you as well. The innocence of a child's imagination running free is something few things can truly capture, and Lego bricks are one of them. Bricks became space ships, cars, creatures, and more. The possibilities were endless, and I'd say it's no far stretch to say that Lego cultivated the desire to turn wrenches in many of us.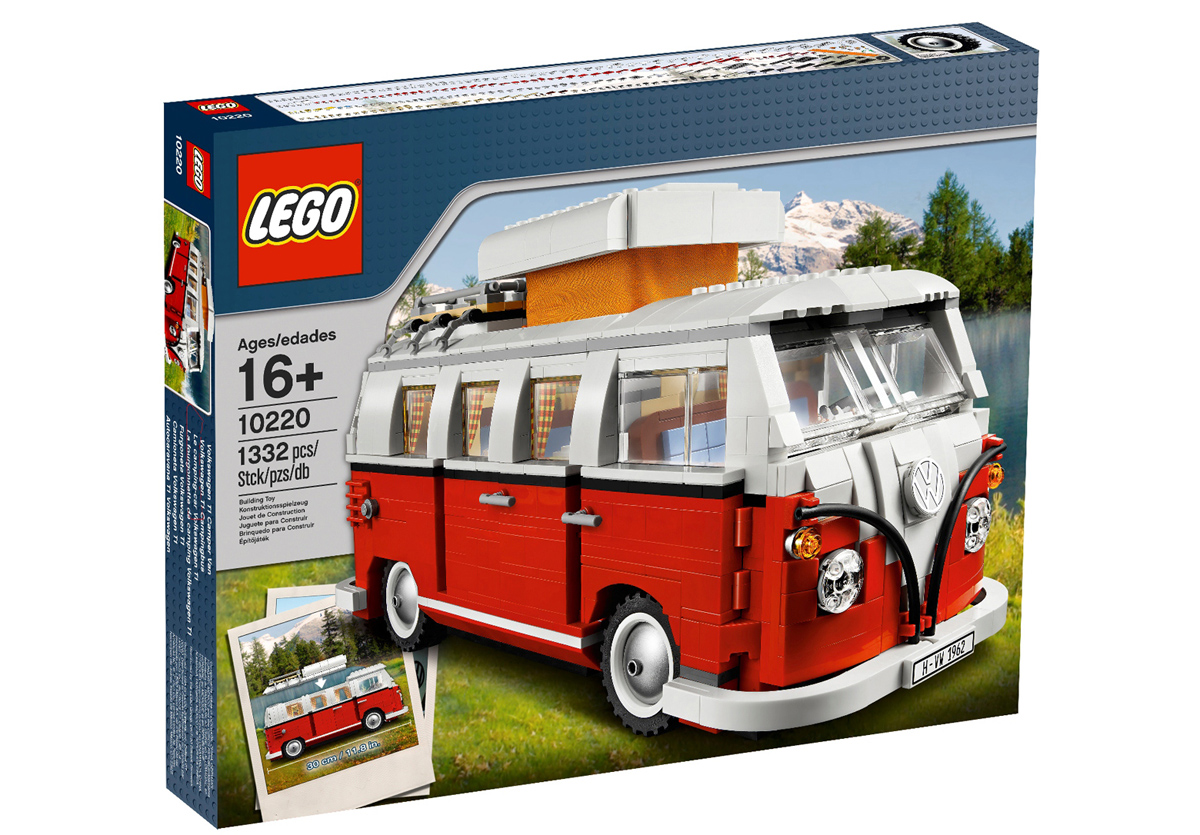 Lego has been around since 1949 and has produced the famous interlocking bricks most of us have come to know and love since 1958. Today, Lego stands tall as one of the most popular and recognizable toys in the world. Their production is staggering; Lego produces an immense 1140 bricks every second, totaling up to an unfathomable 36 billion per-year. Their themed sets range from adventures in the wild west to slaying dragons in the middle ages, to under-sea exploration, and seemingly everything in between. Sets include characters from Star Wars, Harry Potter, Indiana Jones, and countless other cult icons. Lego even operates six theme parks across the world.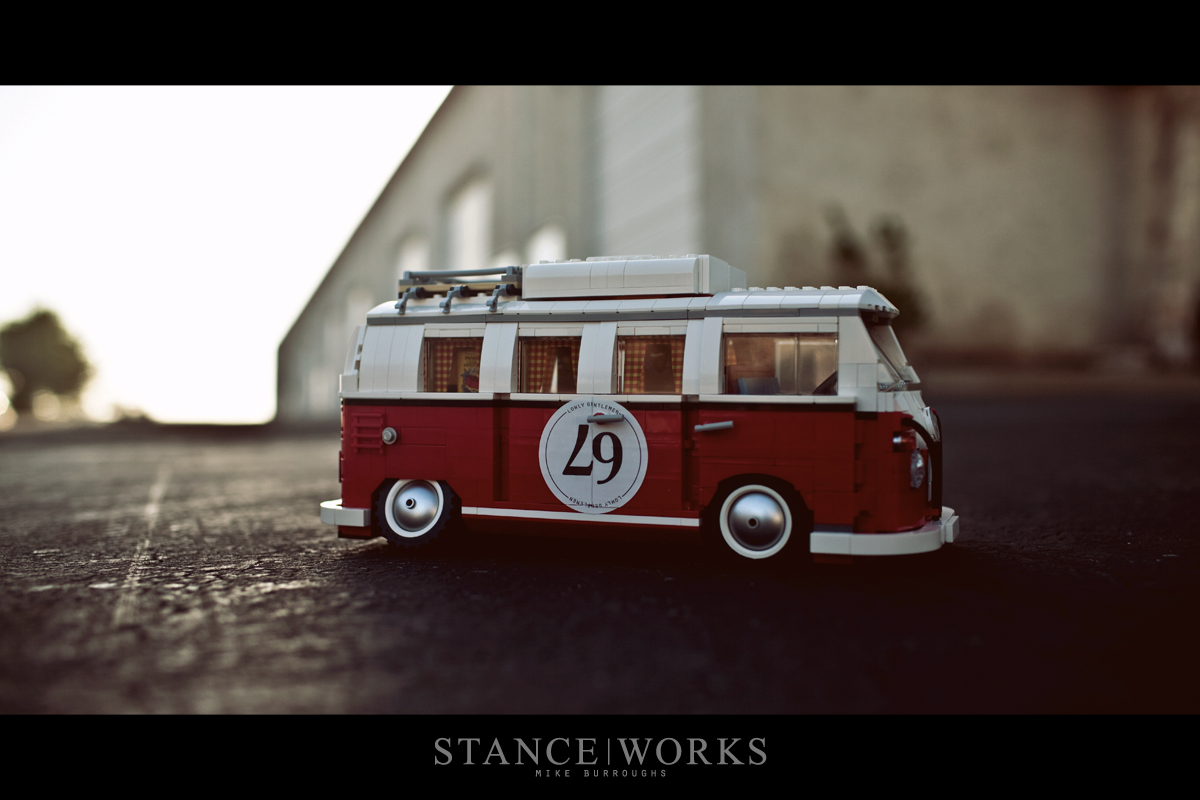 Yet in the midst of everything the Lego company is up to these days, someone had the bright idea to do something that is, in our eyes, rather special. In continuing with the popularity of Legos, the Volkswagen Type 2 Bus is one of the most widely known and loved cars in history. The Kombi, or Transporter, both formal names of the truck, has been in production for more than 60 years, and is easily one of the most recognized and appreciated cars to the general public. Children and adults alike love the simplicity and classic bread-loaf shape of the camper, and is both symbolic and synonymous with the hippie and peace movement.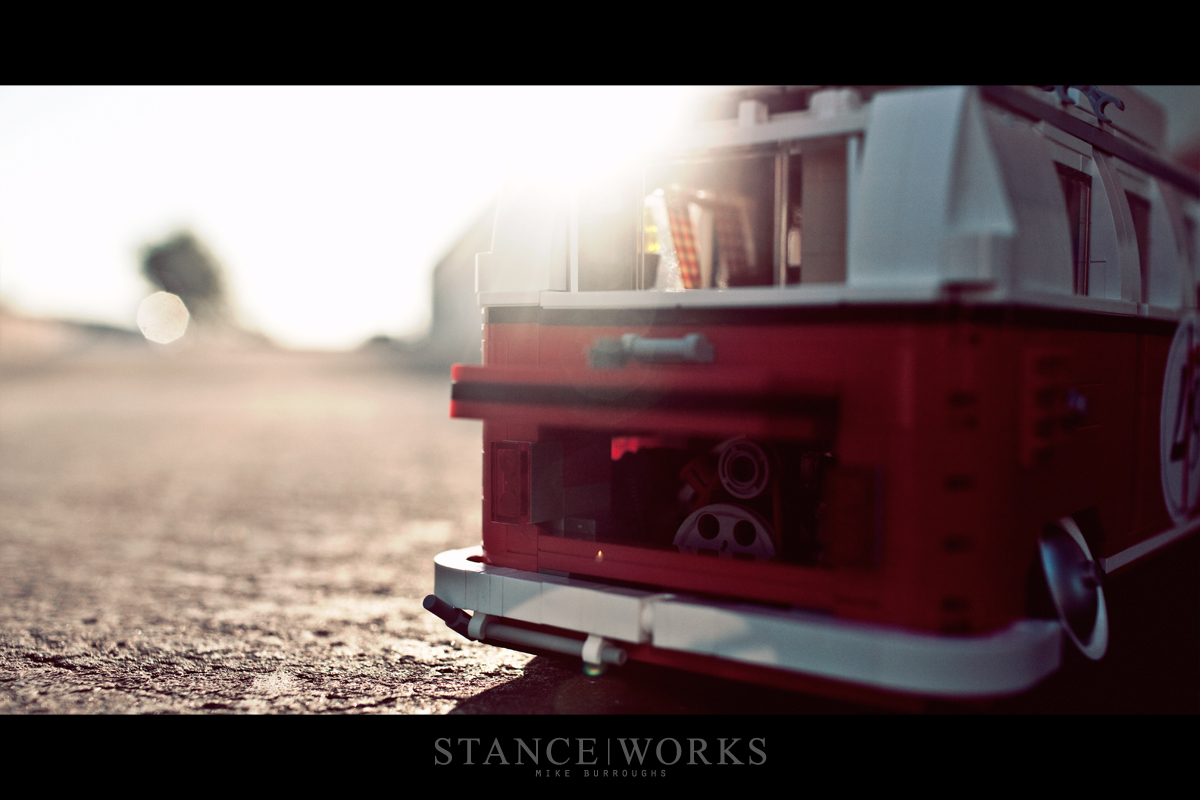 The masterminds at Lego have idolized the bus even further, commemorating it by creating a 1,332-piece, unbelievably accurate, model. Every detail is there, from the collapsing table and fold-down rear seat, to the adjustable steering column and pivoting throttle and brake pedals. Drawers and shelves inside mimic real life, and the camper top raises and lowers flawlessly. It's almost inviting, reminding us of cool summer afternoons in a VW bus, enjoying some shave-ice. The sink, the closet, the plaid window curtains and checkered floor, the features are far beyond impressive.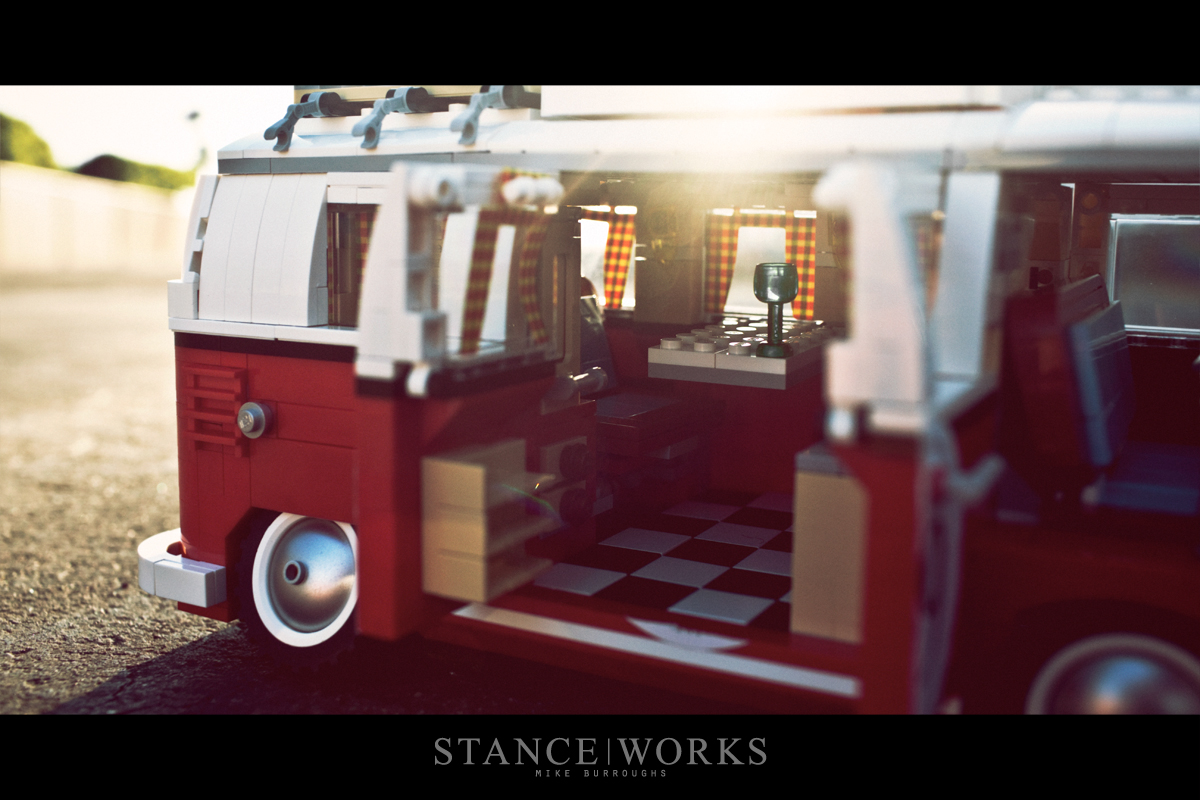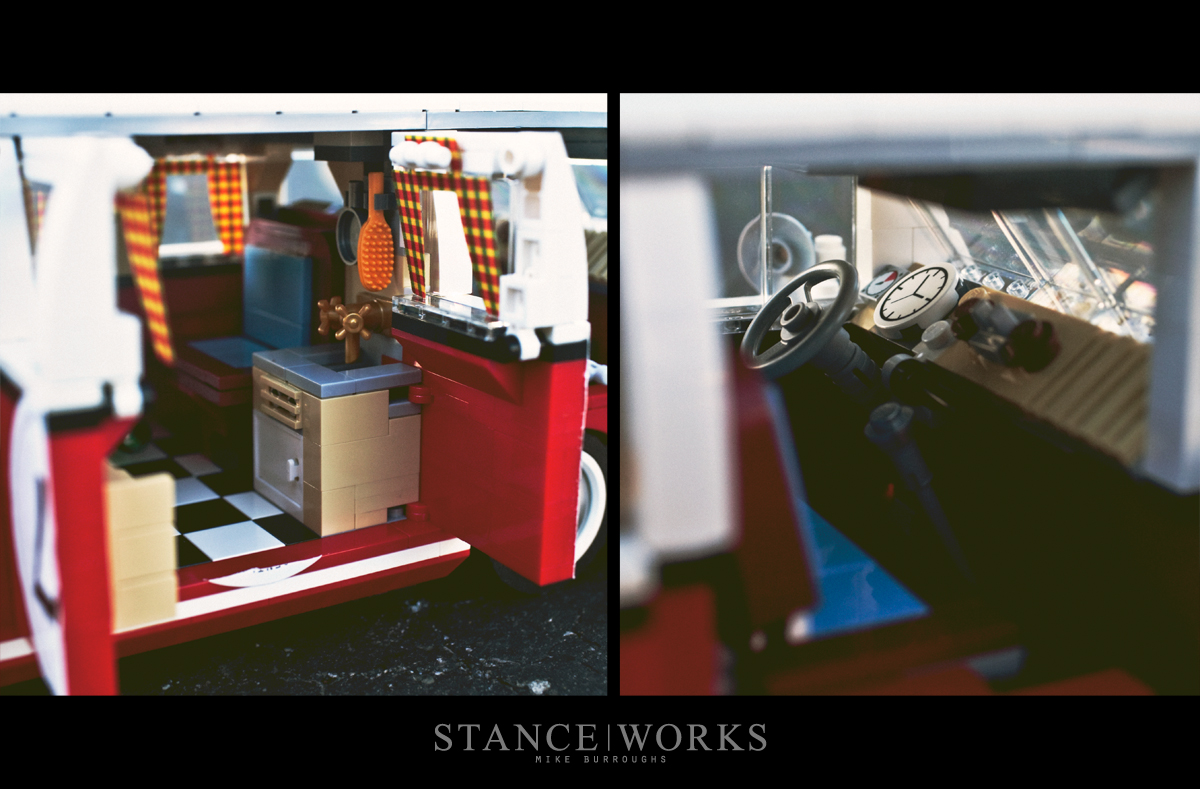 However, in some sense, the VW T1 Camper Van kit is far more than just an homage to an automotive classic; it's an homage to gearheads everywhere, and the inner child in each of them. It's been more than a decade since any of us here at S|W have found ourselves sitting on the floor, clicking together Lego pieces. As we grow older and time becomes a commodity, the allure of Lego's latest offerings take a back seat to real world responsibilities. After all, I can't see myself buying an alien space ship to put together in my spare time. However, Lego's VW bus finally gave us a reason, or rather, an excuse, to jump back into the world of our favorite toy.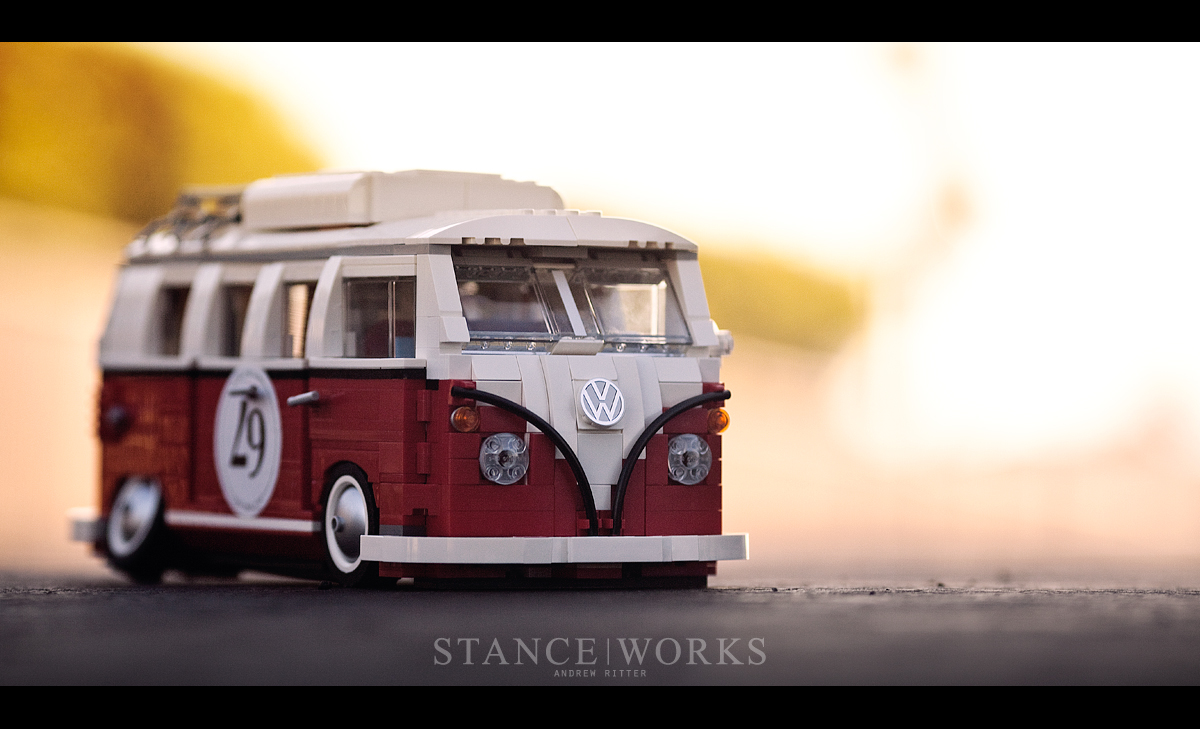 Oxer and I found ourselves sitting on the floor cross-legged, following the step-by-step instructions, laughing about how much fun we were having. Getting older hadn't changed the fun in the least. We finished the truck after a day of building and goofing off, only to realize Lego left out one final, but very important detail. If we at STANCE|WORKS were going to have a bus, there's no way we were going to leave it at stock ride height. When we purchased the VW, we snagged a couple of other small kits that piqued our interest, but with the bus completed and a mission ahead of us, we had to cannibalize them.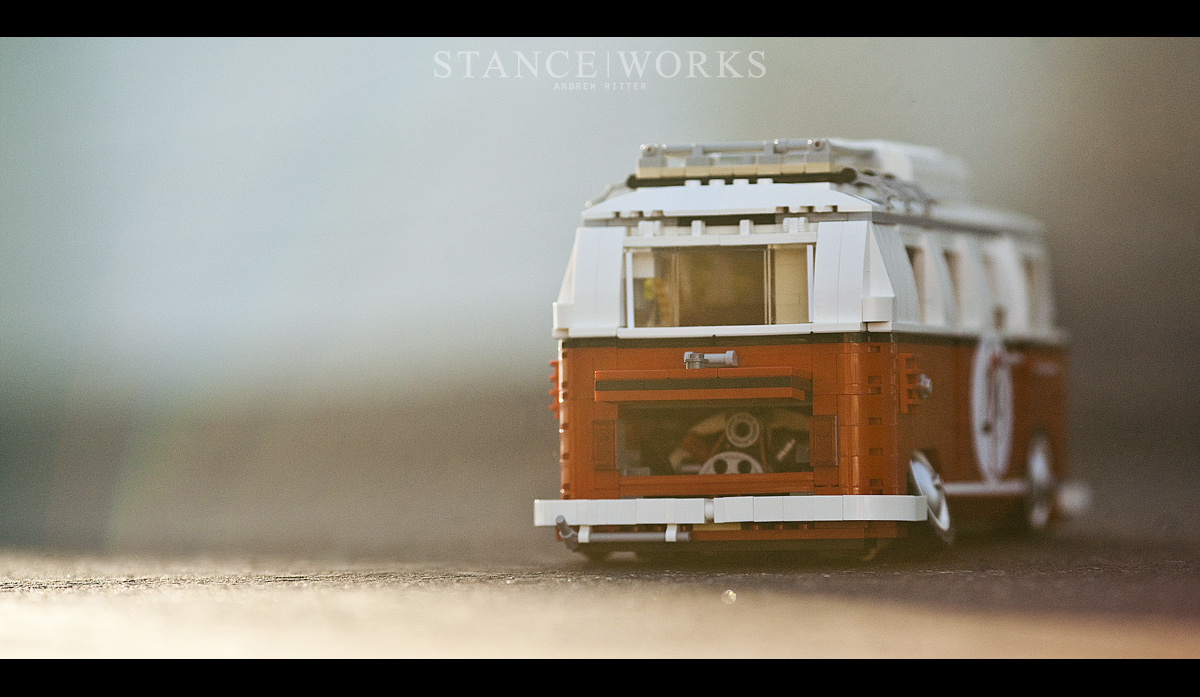 We're not one to go cutting away at the bus, so we decided to stay true to life and "do it the right way". A set of hinges and new axles allowed the rear to squat down, and we even mimicked the excessive camber any slammed aircooled VW fan knows and loves so well. The front took some thinking, but we'd have to say we're rather proud. Our bus now has the ability to turn, which the original incarnation didn't possess. More importantly though, is that our front suspension is adjustable, meaning that, in a sense, the bus can raise and lower itself. A little shaving of the front tires and our little red Lego Volkswagen sat flat on the ground.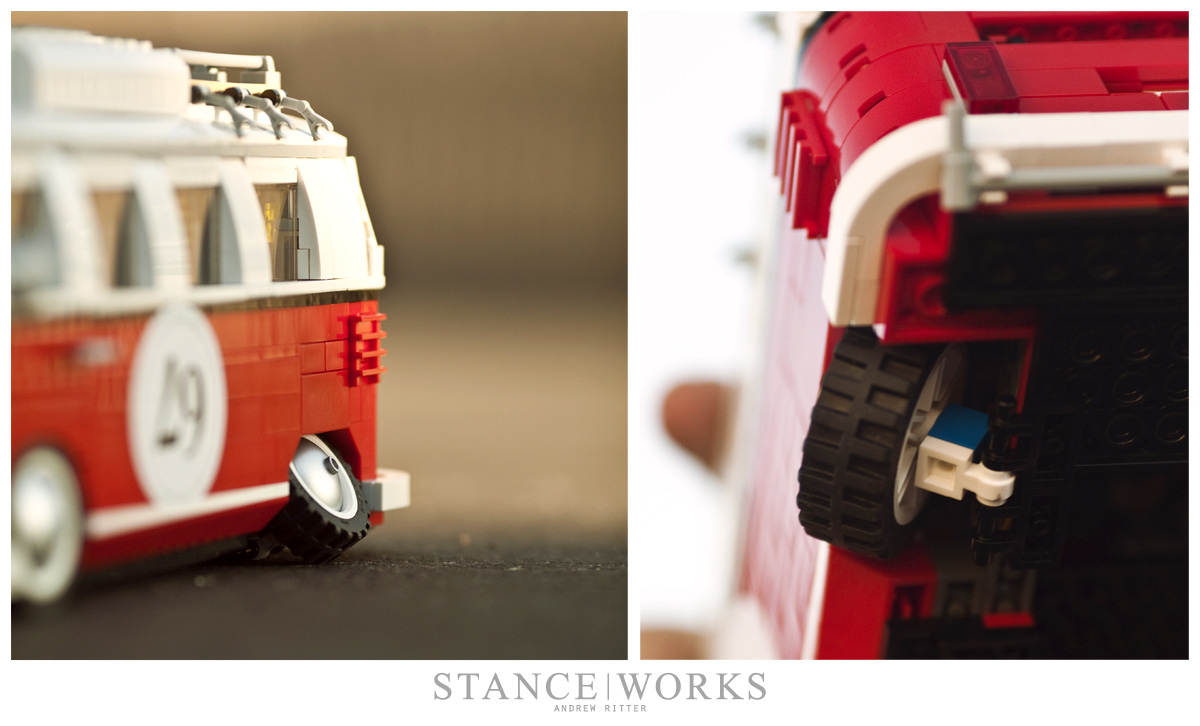 After some Lowly Gentlemen decals (or 'deckles', if you're Australian like Oxer), we knew we had to snap some photos to share our latest creation. What had brought us an immeasurable amount of joy has earned its place on our homepage. Perhaps we've established our roots; what drives us to create in every sense of the word. Here we are, 20 years later, playing with Lego toys once again. All we're left wondering is "Hey, Lego, when are you going to make us a BMW?"