There are very few times that I spring out of bed before the sun rises, but when my alarm went off before dawn at Sebring, I was up and ready within five minutes. It was the Friday before the legendary 12-hour race, and I was exited to go out and search the paddock for something to shoot before the inevitable crowds gathered. Passing rows of covered cars and closed trailers, a glint of red caught my eye in the morning sun. Tucked in-between the Winnebagos and tents was this pleasantly aggressive 911.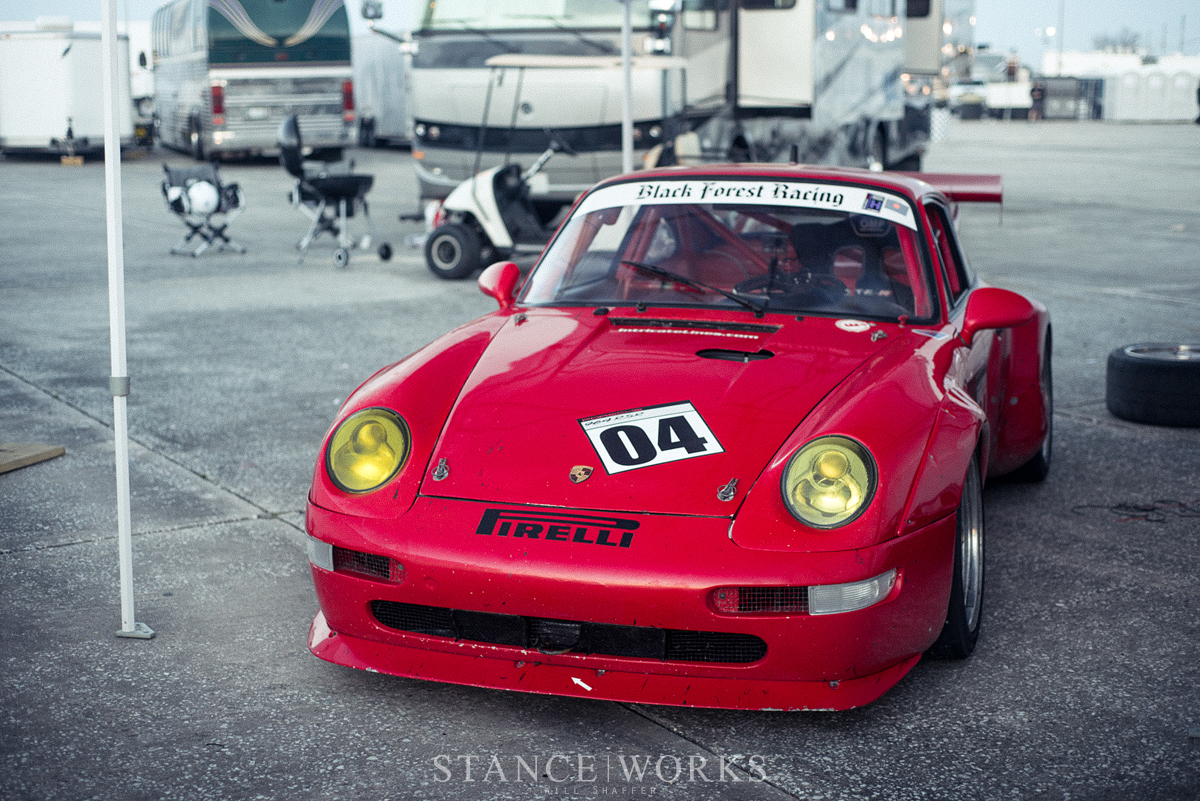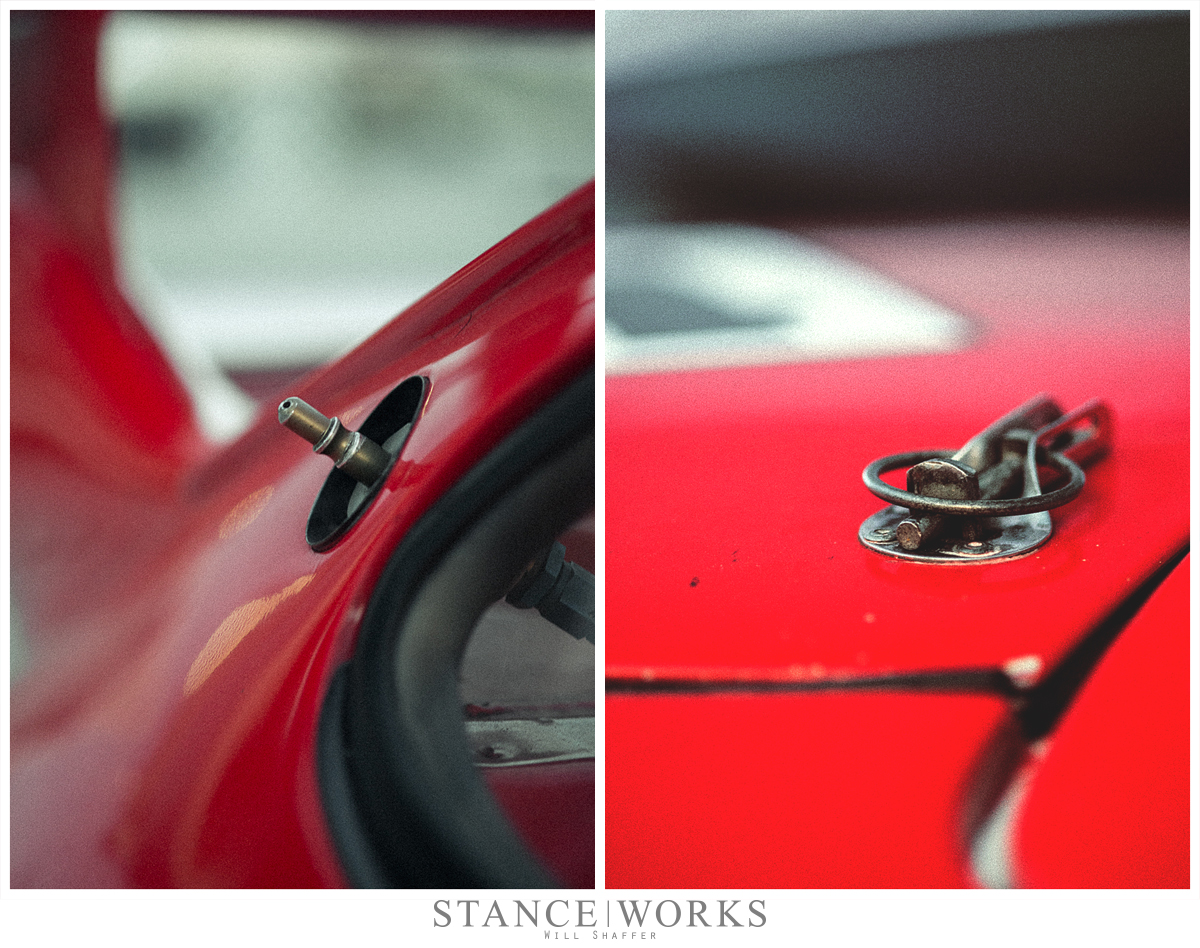 Though a few teams were beginning to stir in the paddock, this car sat alone, still deep in slumber, waiting to be woken up for the long day ahead. I paced around taking it all in.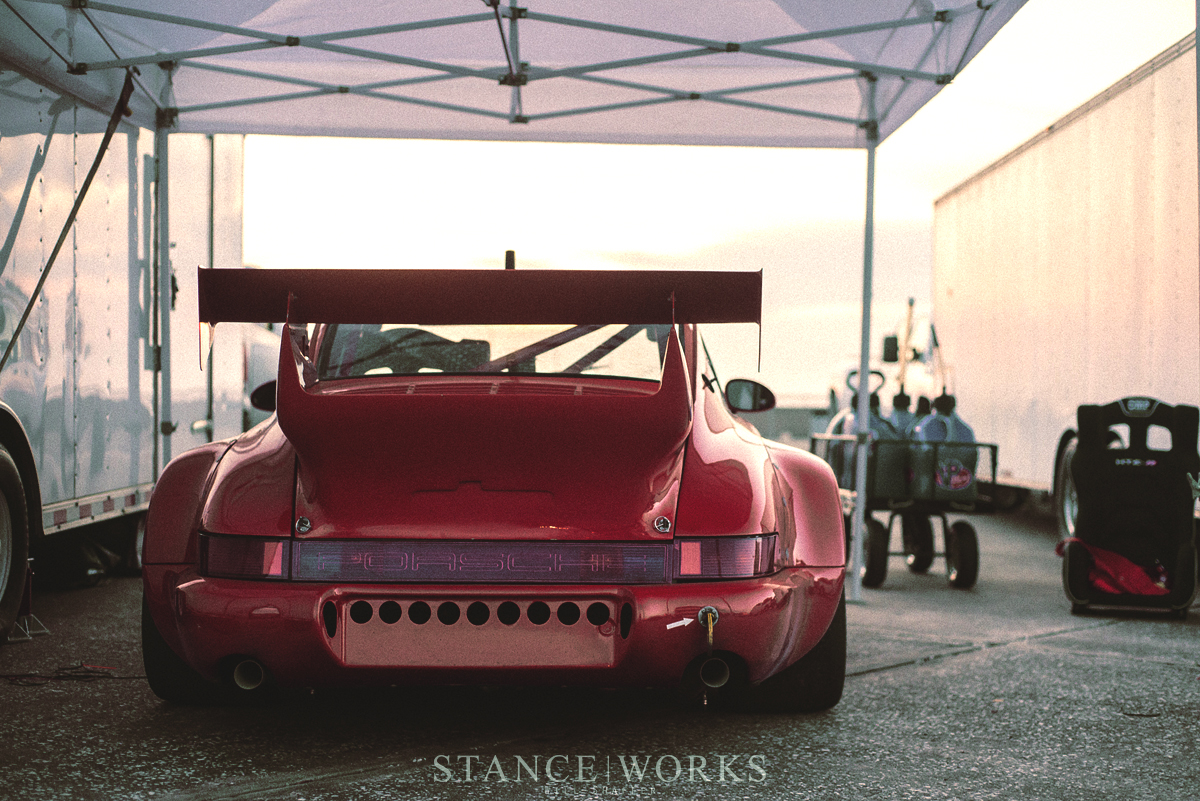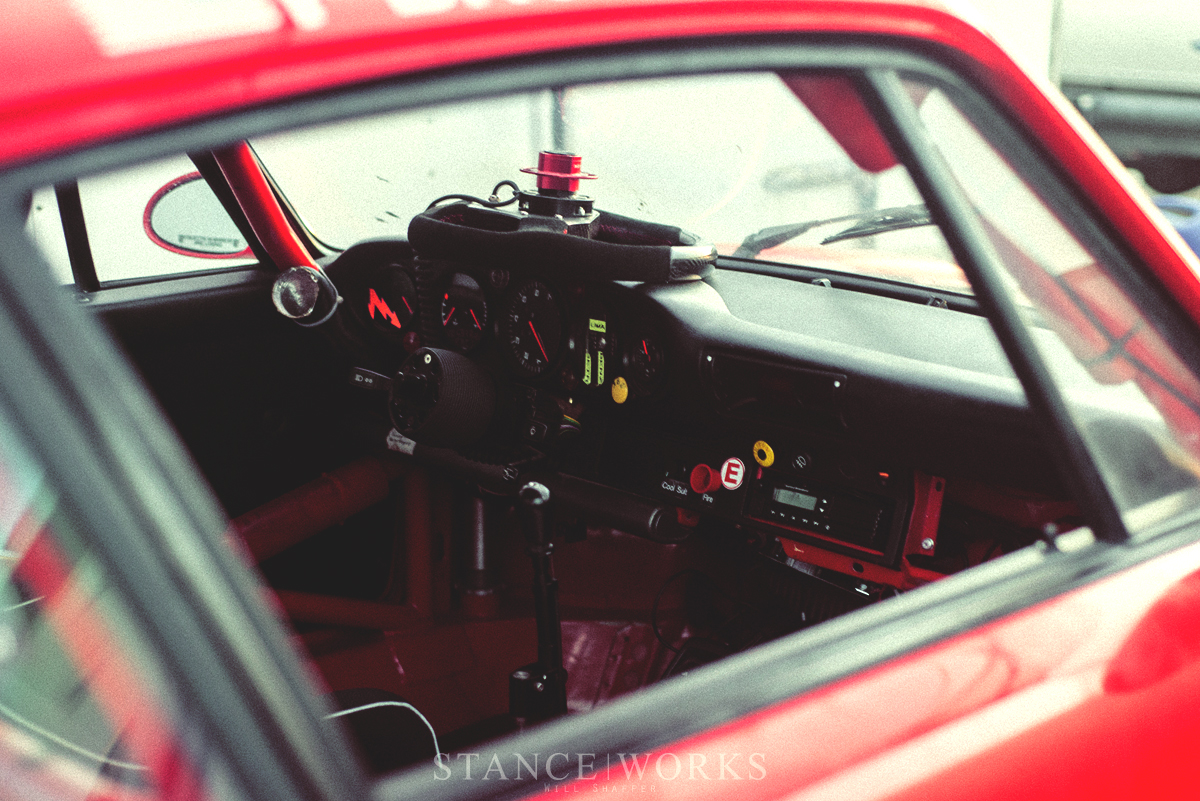 Very quickly I could tell that this was a thoroughbred racing machine with a rich history, exactly the type of car that excites me most. Having become somewhat jaded with the show car scene, war-torn racecars have moved in as a new object of lust. I sat, picturing this very car chasing down the McLarens and Ferraris of its day around Le Mans, creating a beautiful symphony of flat-six ruckus. I started shooting.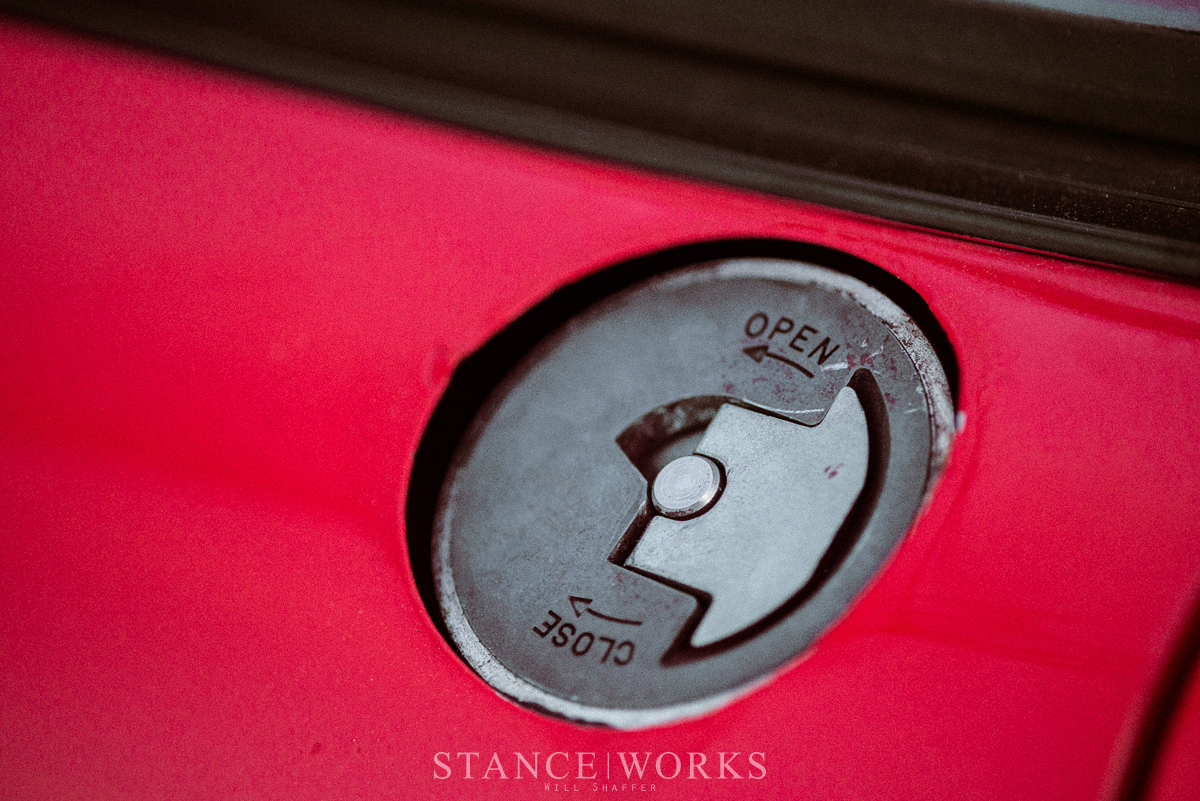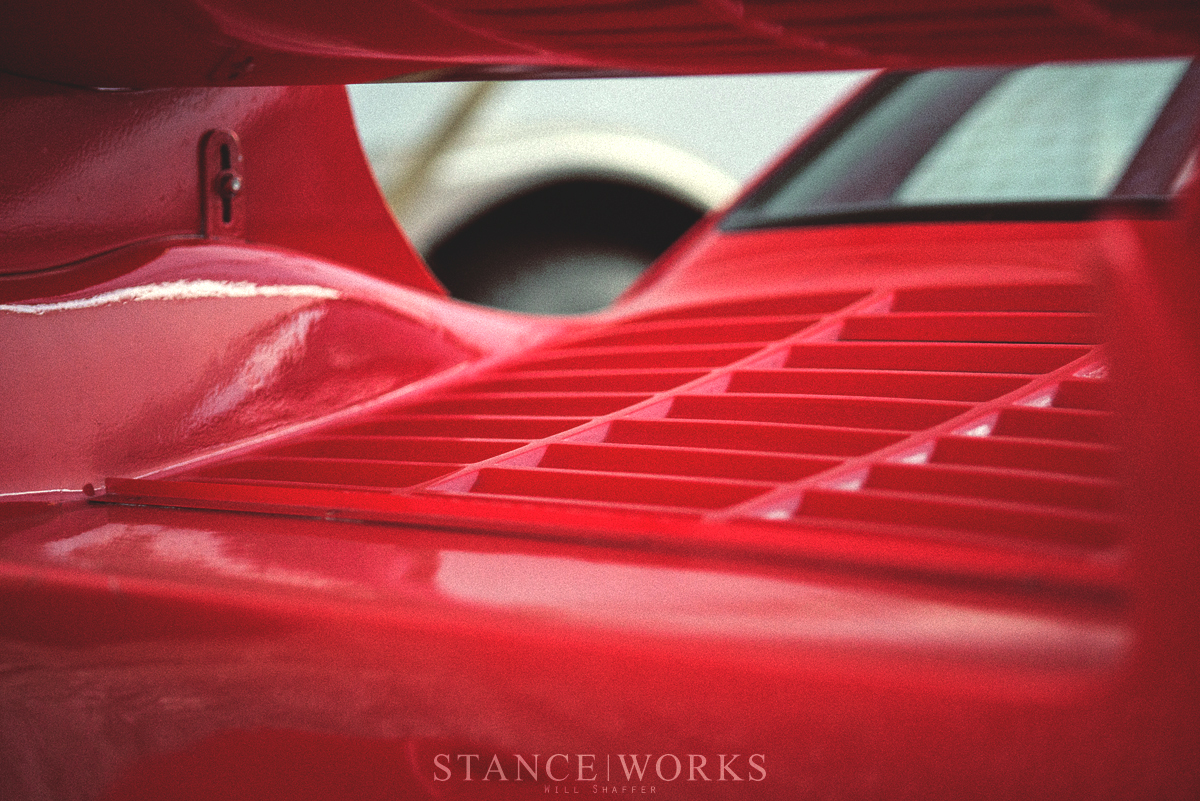 It turns out, I was correct in my assumption of this Porsche's rich racing history. After catching up with the owner at Black Forest Racing, he filled me in on the car's full BRP racing past. This car has seen track time at the 24 hours of Le Mans, Monza, and the infamous Nürbergring. The BRP racing series was a short lived GT class endurance racing series that ran in the mid 90's before being replaced by the GT Championship series in '97.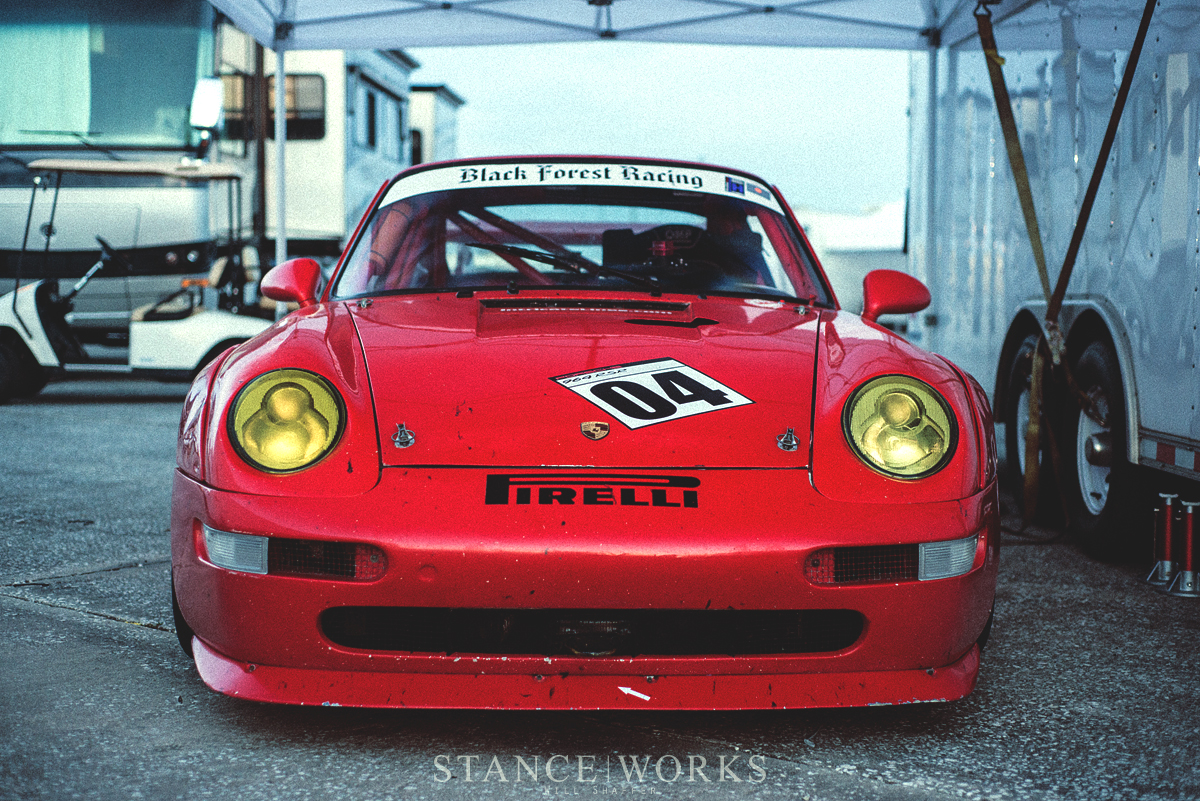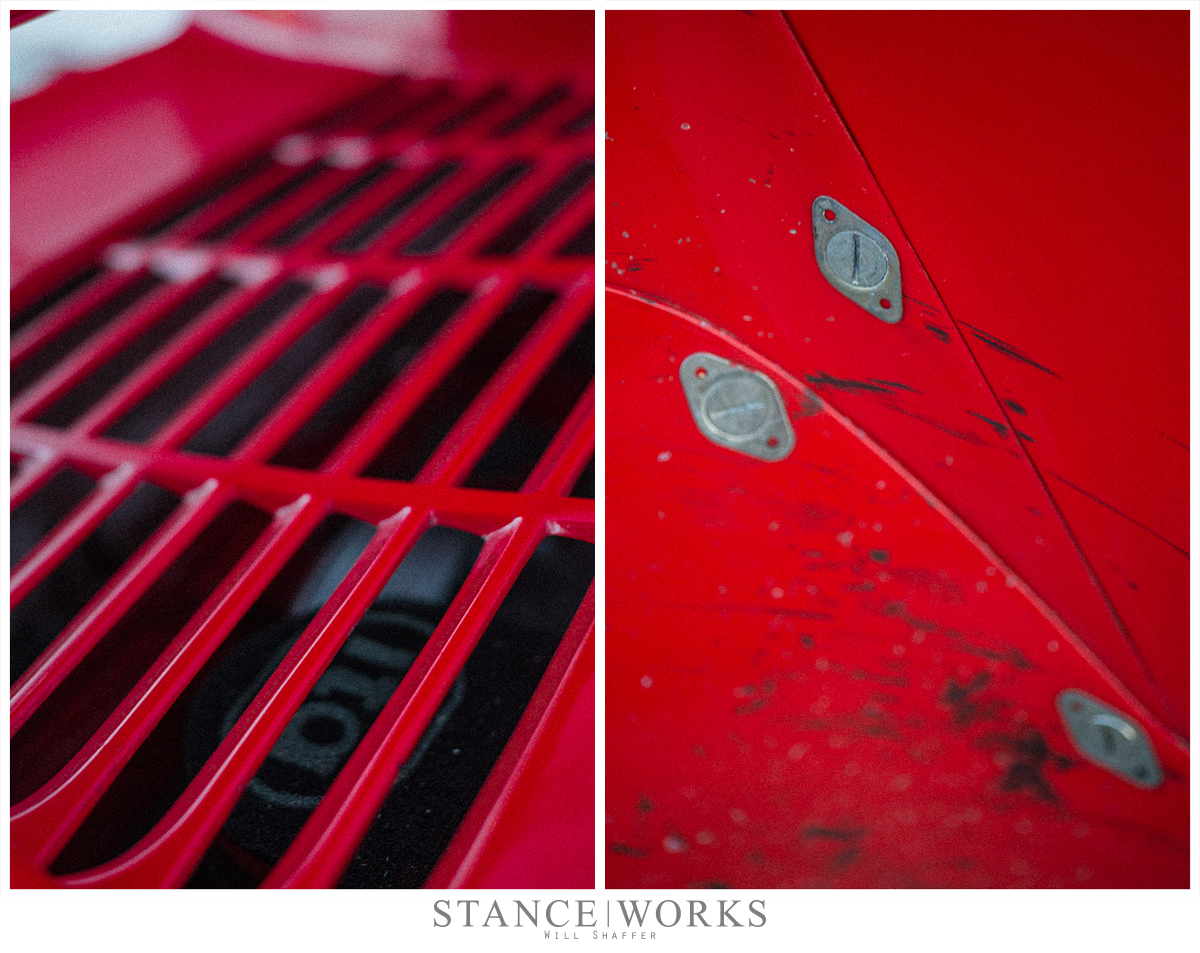 The passion owners of vintage racing cars display is unlike anything else in the automotive scene. The time and effort it takes to keep these wonderful machines on the track is enough to make some turn away, but not for enthusiasts like the folks over at Black Forest Racing.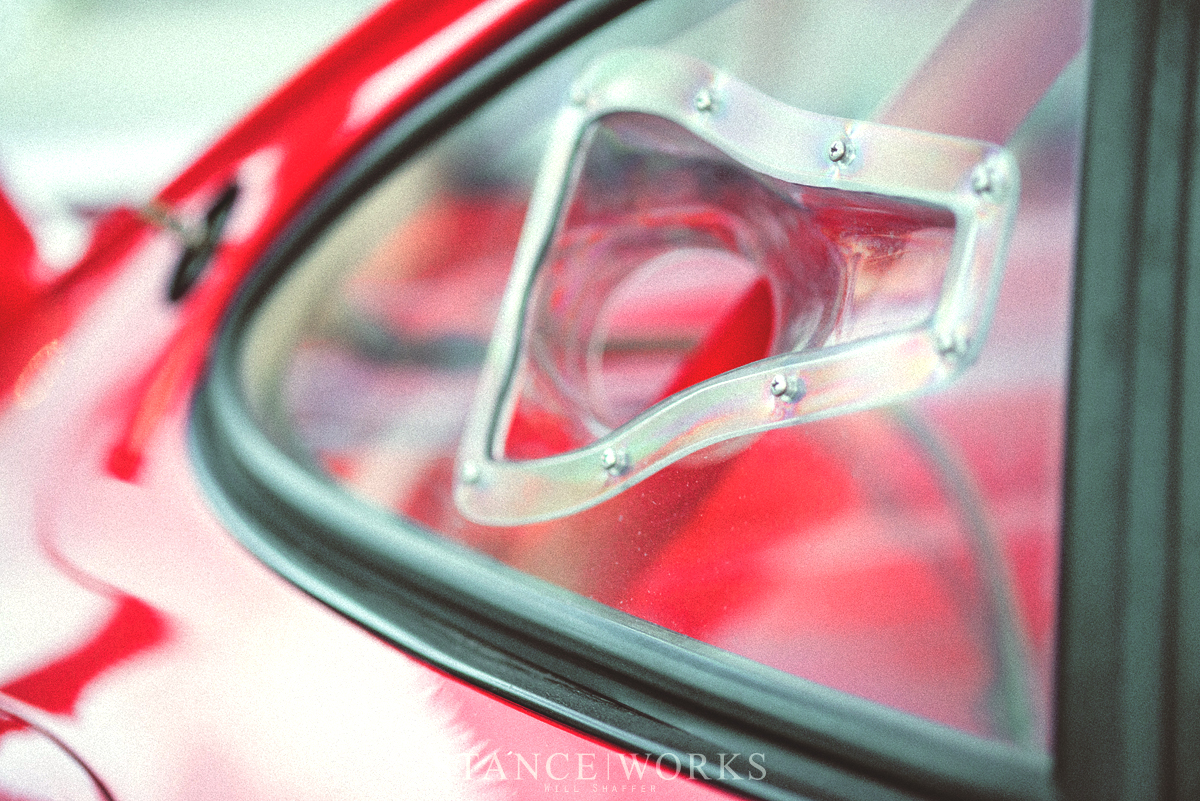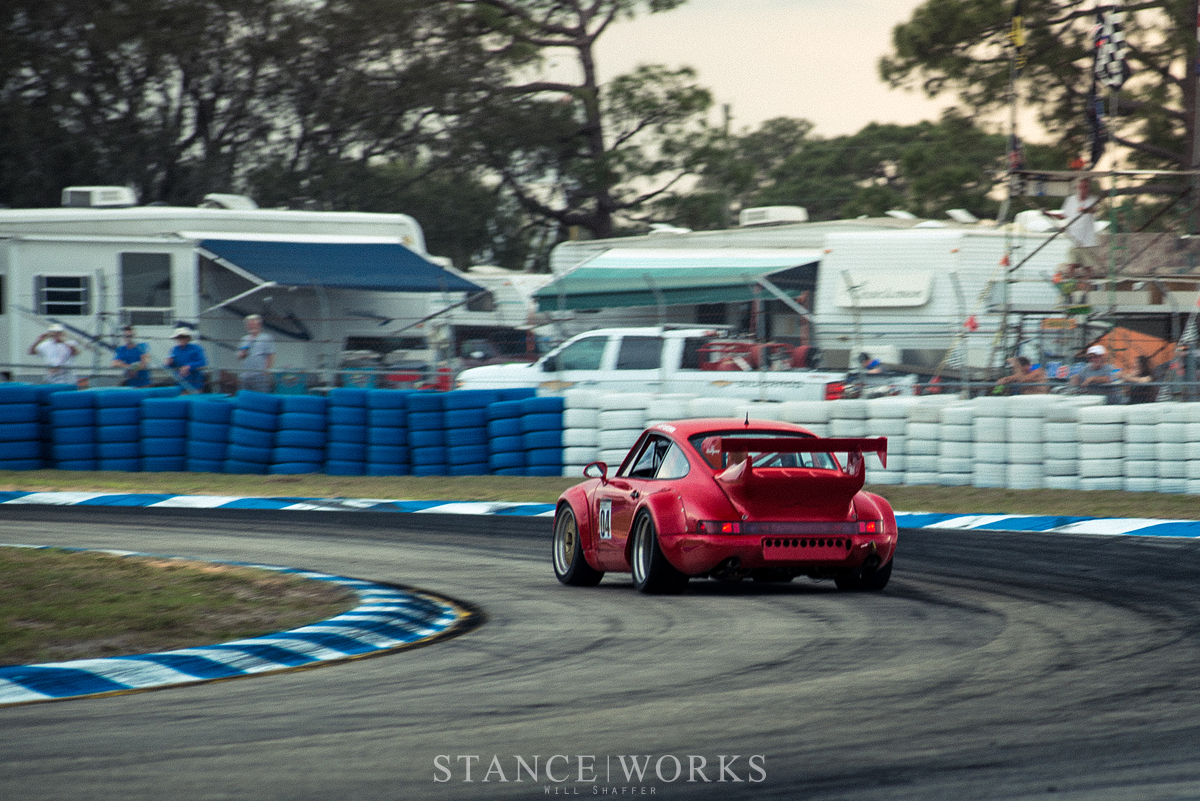 The car later raced in the Classic Series that day at Sebring, once again battling it out on a world stage, and keeping heritage alive.