The BMW E30 M3 is regarded by many as the best BMW ever made. It set standards still held today as to what a performance car should be; a certain degree of rawness yet the tameness to be a perfect daily driver.  Known to many as "God's Chariot", and a machine not to be tampered with, many believe it was perfect just the way it came from the factory. If you are one of those people who believes that, I suggest you close your computer right now and quietly leave the room.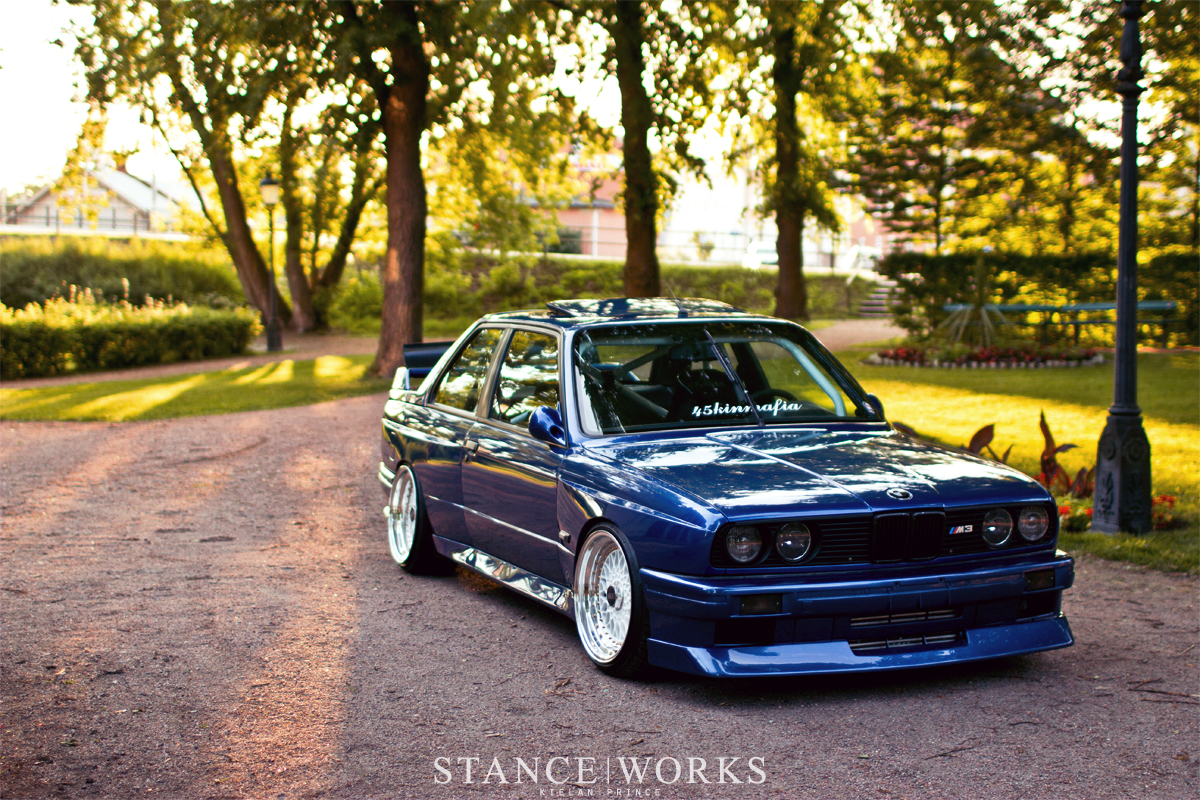 I first saw Johan's E30 M3 in a video that the Swedish stance forum "Oij Oij Society" put out from their show in conjunction with Bilsport. His car in particular stood out to me. I knew nothing about it other than it looked absolutely incredible and was sure to cause a commotion with the BMW community back home. When I arrived to Sweden, I had already been in contact with the founders of the Oij Oij forum. I had said that I would be here for a six weeks and wanted to see as much of the community as possible.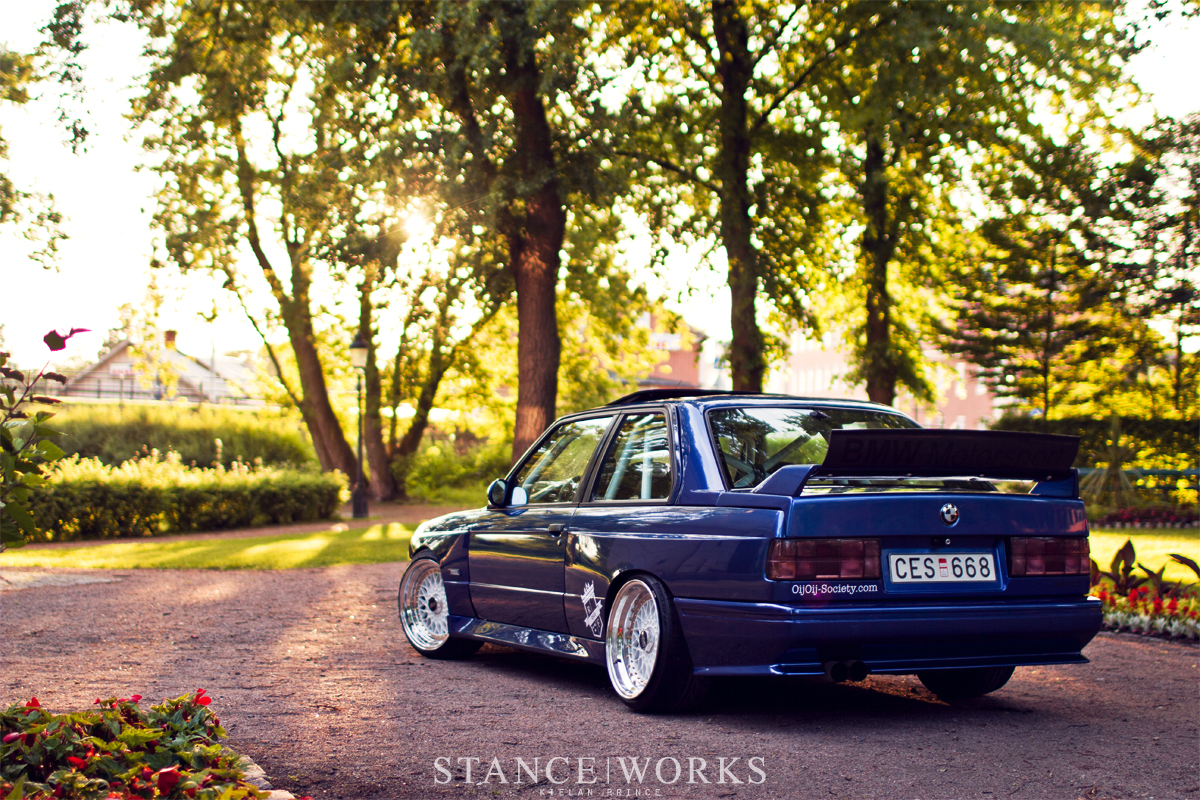 Gatebil was the weekend after I had arrived here, and I knew I had to go, so I started talking to Jens again (the founder of Oij Oij), and he organized a ride for me. When he told me I would be getting a ride from "The blue E30 M3" I let out a little squeal of joy. I was then informed, that this wasn't just your run of the mill "stanced out" E30 M3. No, no, this car makes 782 WHP. Yes you read that correctly seven hundred and eighty two. I nearly fell out of my chair.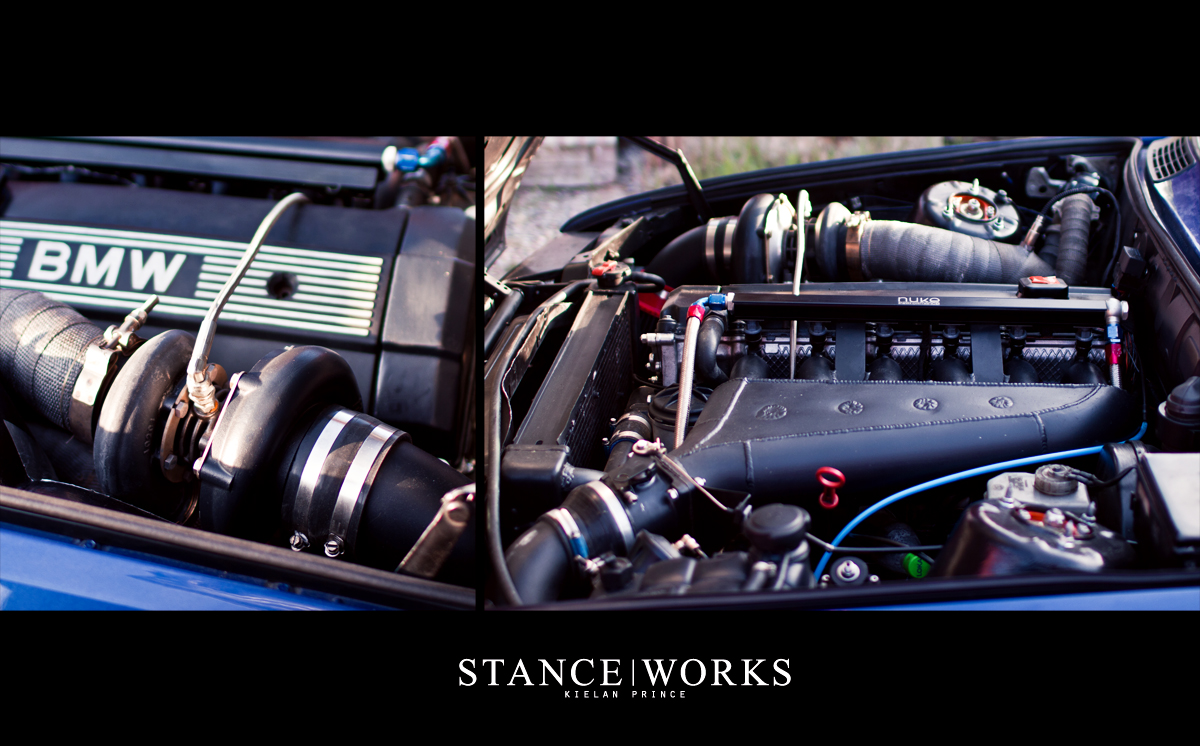 The Friday before Gatebil rolled around, Johan picked me up in his beat up old VW Transporter Highroof, lowered on some BBS CHs which made me chuckle. We drove for an hour back to his place, dropped off my stuff, and went over to his work, where he had left "the car".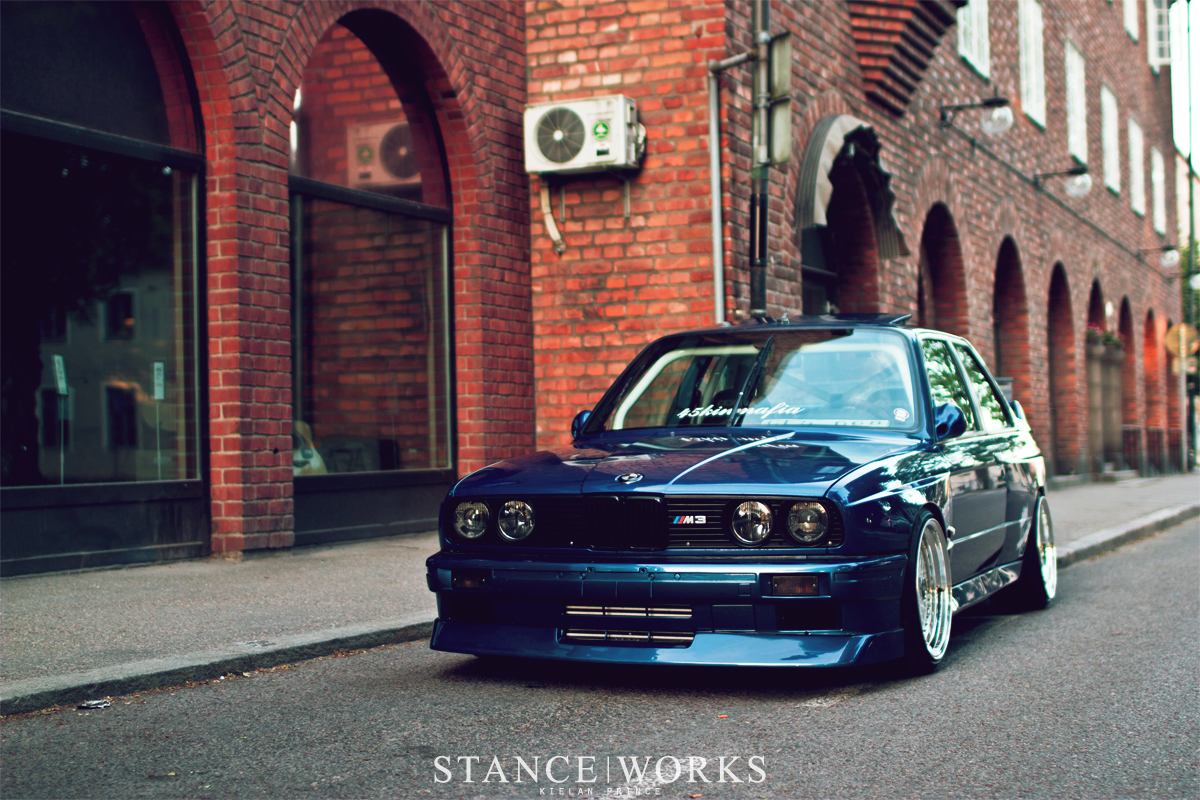 It was love at first sight, I had never seen anything quite like it. I knew instantly, just upon seeing it, that this car was something special. The gorgeous white centered BBS RSs tied together with the white roll cage perfectly. The rich blue paint was unlike any blue I had ever seen. The car literally takes your breath away. And then you get in it…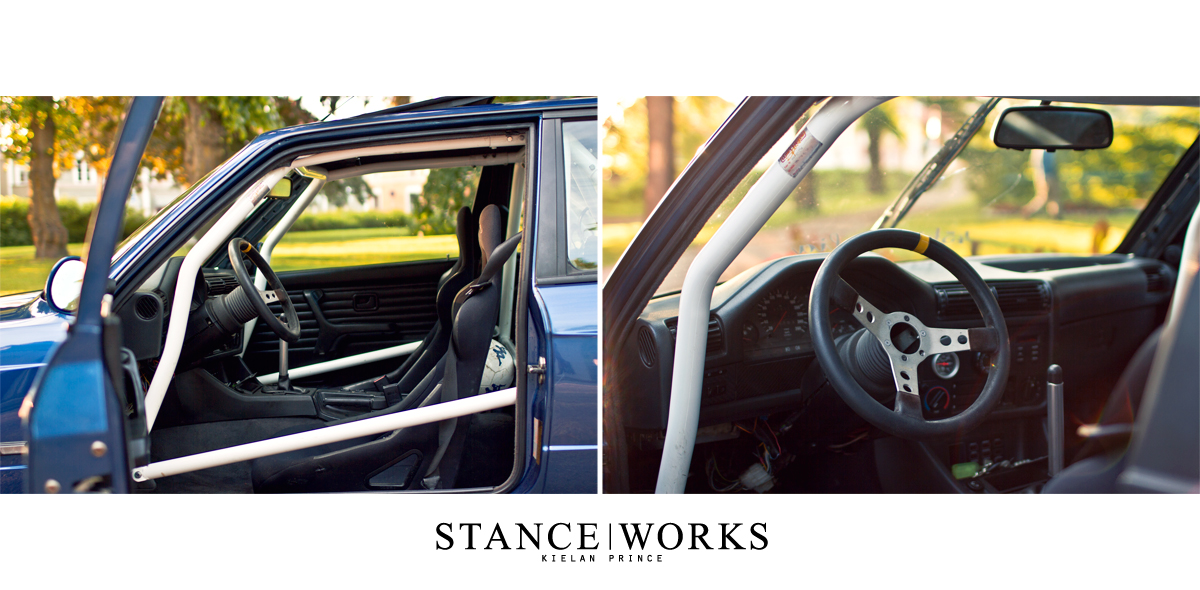 When I say the interior is raw, I mean it's raw. The rear panels removed and replaced with thin sheets of carbon fiber, and to simply get in the car, one must go through the act of having to climb over the roll cage and drop into the Sparco fixed back seats. You know that you are in a car that is not meant to be taken lightly. But make no mistake, this car is no trailer queen, it doesn't get taken out three times a year for the big car shows. This car gets driven, and driven hard. Johan is an adamant drag racer, and is on the quest run a sub-10-second quarter-mile. Right now, his fastest run is a 10.32. Last year alone he went through 3 transmissions, a few clutches, and 2 drive shafts. And he loved every second of it. This E30 doesn't get taken to some special shop to get worked on either… The whole car has been built in a garage that he and a few friends own together. The M50 has been built from the ground up, as has pretty much every part of the car, by Johan himself, right down to the E36M rear seat. The only thing he hasn't done himself was the tune.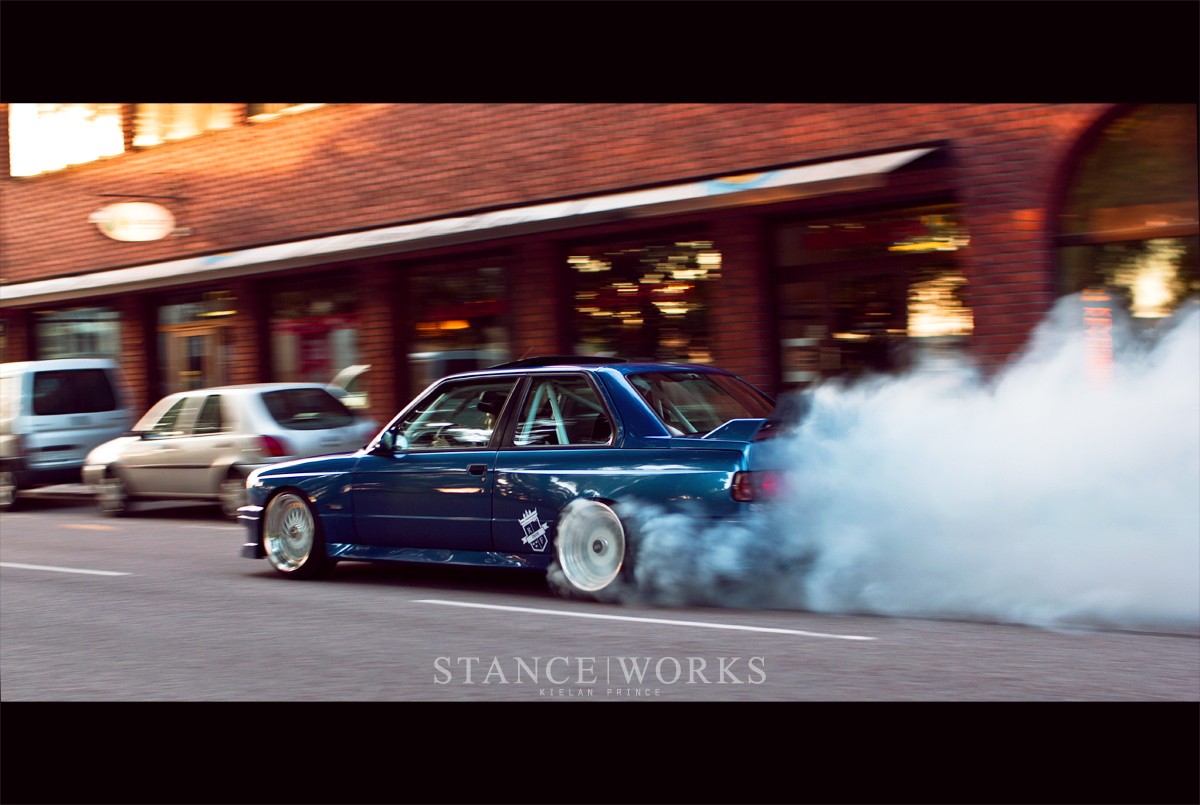 I don't think I need to say just how crazy this car is to drive in, on a 3rd -4th pull on the highway, we broke loose when we hit boost in 3rd, wound 3rd all the way out, and then completely lost traction after hitting 4th, leaving a nice bit of rubber on the highway behind us. Absolutely insane. One of the best parts about this build though, is that all of the original parts are back at his garage, one day waiting to go back into the car, so it can be put back to it's OEM spec when he feels that it is time. The E30 M3 has always been a dream car of Johan's, and as he said, he wants to grow old with the car, it's something more than just a car to him, and the fact that he cares enough to keep every original part, and keeps buying original parts to eventually one day fully restore the car, is something to be admired.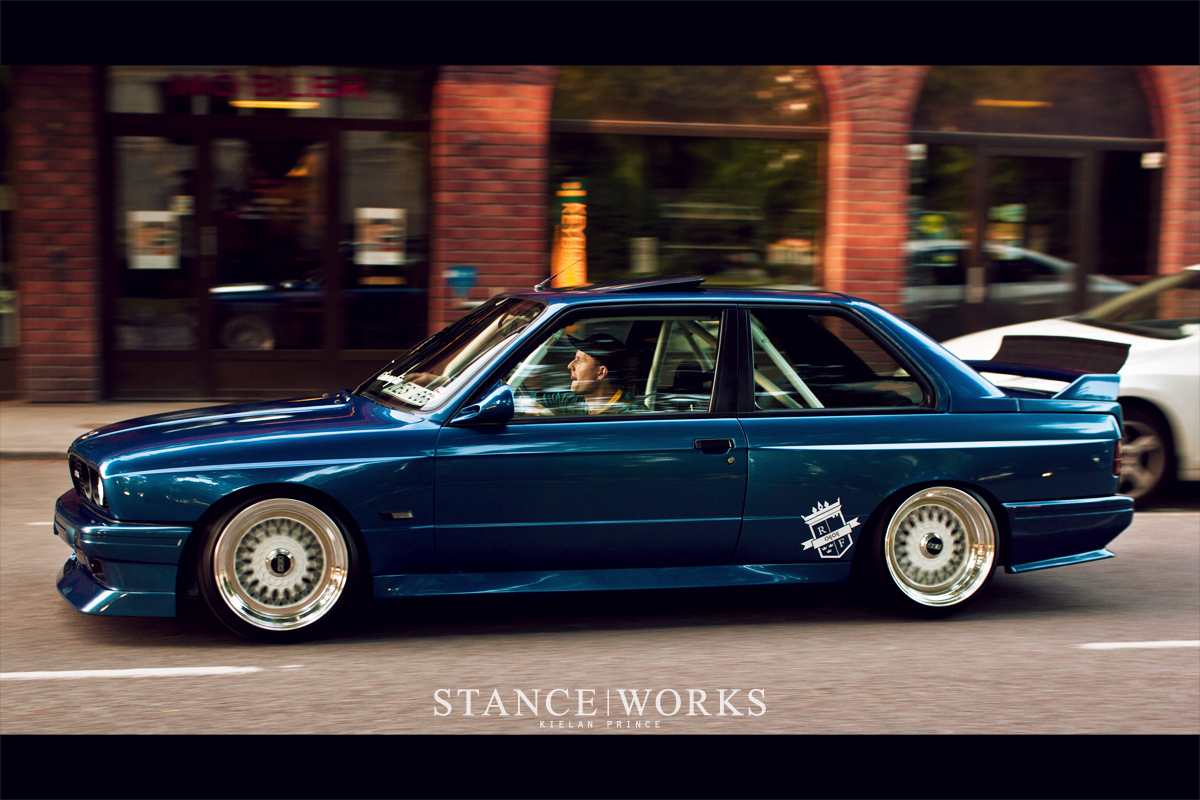 So here is a thank-you to you, Johan, for doing everything right, for not taking any shortcuts, and building the car how you wanted to build. And thank you for taking me in and showing me such an incredible weekend. I hope that I can return the favor when you come stateside. And best of luck this year with running a 9 -second run!