"Splitty wants to eat floor." That's how this whole build started when Harvey Fulford contacted Paul Medhurst at Type2Detectives. There is a story here, and a good one, so let's start from the top shall we?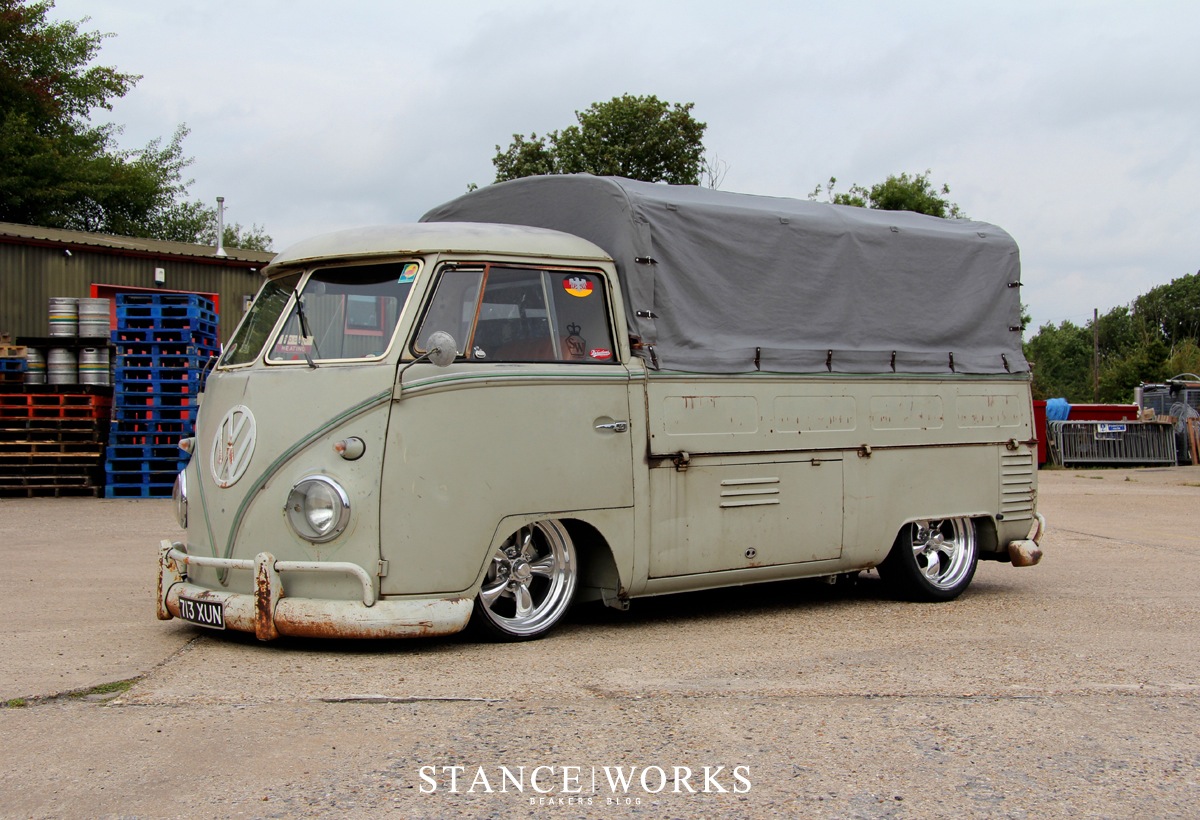 Harvey is a young guy, with petrol being a part of his gene pool. He has been raised in SouthEast England, where his father is a diehard auto enthusiast having a particular affinity for American Muscle. For anyone to have the opportunity to grow up around classic muscle cars is quite the thrill, let alone in the UK, so Harvey considers himself quite fortunate. It's safe to say that cars run deeply through his veins.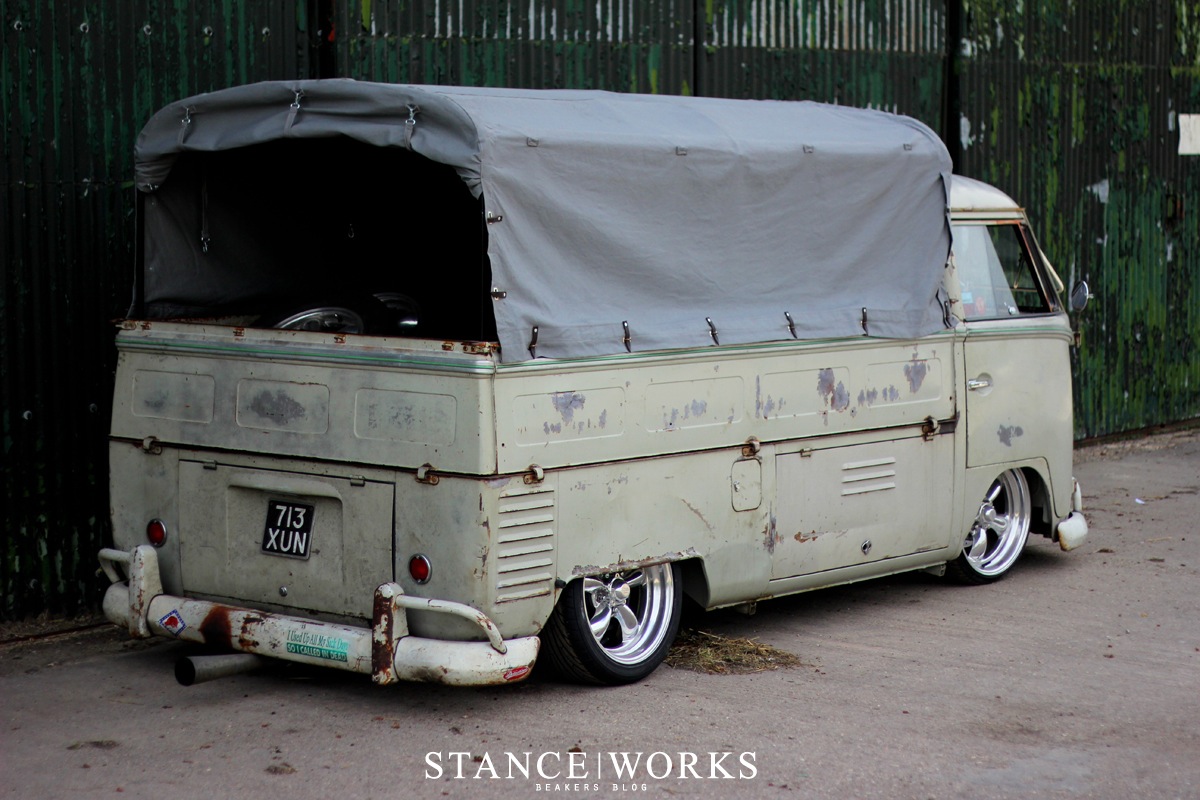 Harvey decided last year that it was time for a project, and that an aircool'd would be a nice and simple build to start with. He had seen this Type II split-window truck at a VW show at Santa Pod Raceway, and knew he had to have it. Traveling North of England with a trailer in tow, the perfectly patina'd Type II was to be his but with little clue of the madness that was about to ensue.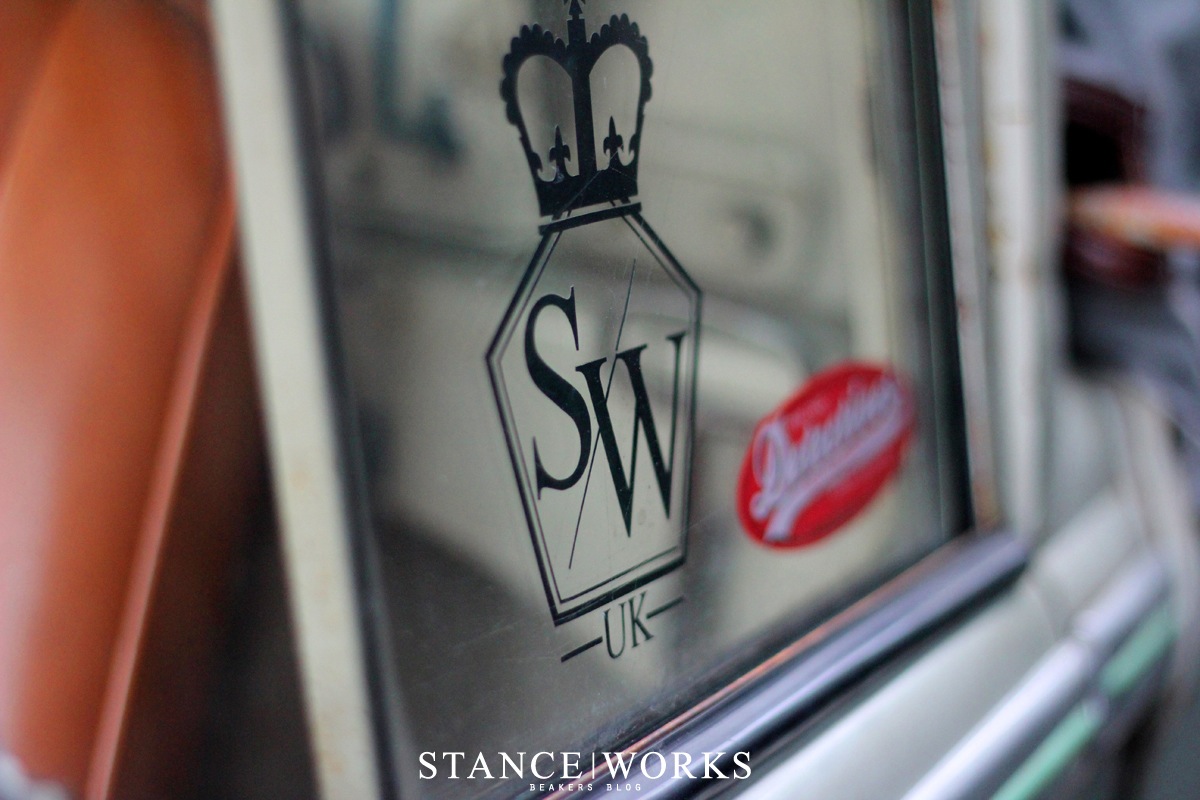 Harvey had made one of the decisions that will haunt him for the rest of his life… he found Stance|Works. Quoted from Mr. Fulford, "I joined up on Stance|Works after being lead to the site by  Nic Foster's E21. This site is where it happened. I started talking to some of the very few UK members at the time and soon enough I was attending the first Stance|Works:UK meet. I've never been on such a good natured, and respectful forum. Everyone has their own tastes and opinions and are made extremely welcome to them here. So I'm stuck here I'm afraid."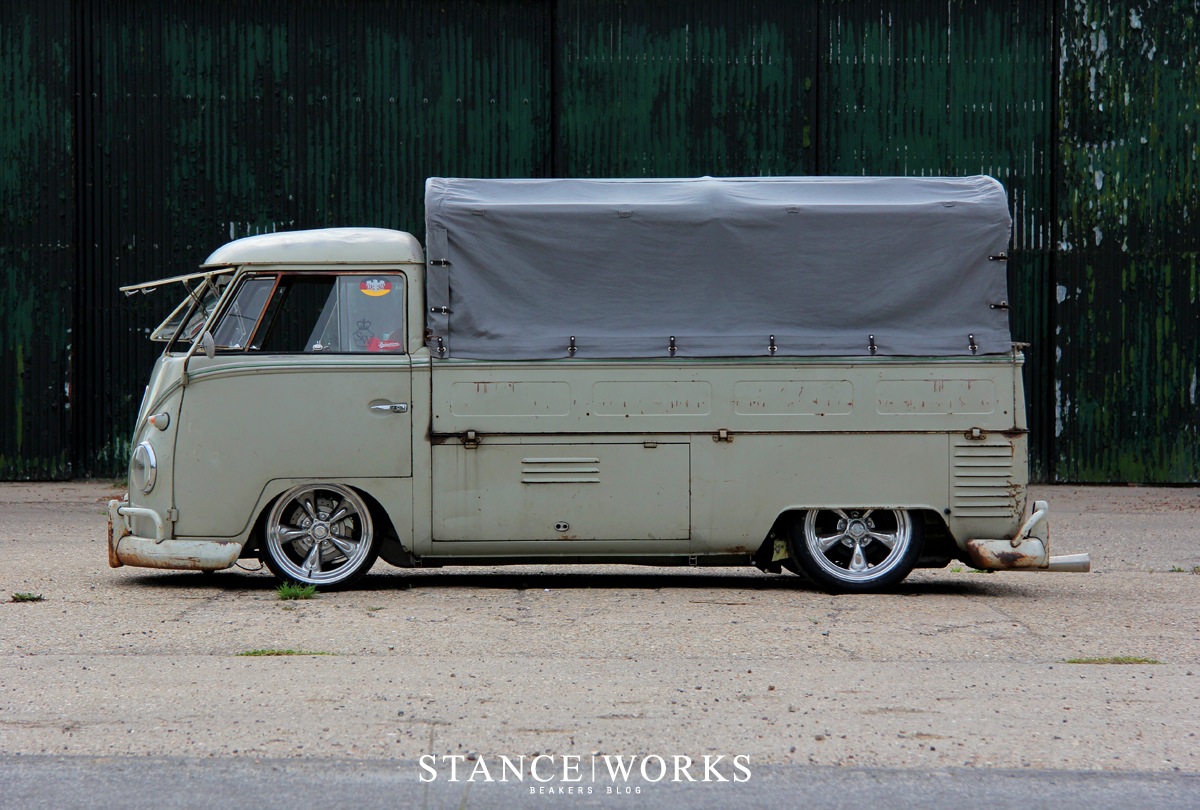 Harvey's goal was rather simple at first: To have a moderately dropped aircool'd on American Racing Torque Thrusts….. wait, what? Cue the "childhood-infatuation-with-Father's-thirst-for-Muscle" syndrome. While I'm sure that most purists, or even those driving aircool'd Volkswagens millimeters off the ground, will initially find the thought of these wheels revolting, to our chagrin they look utterly smashing.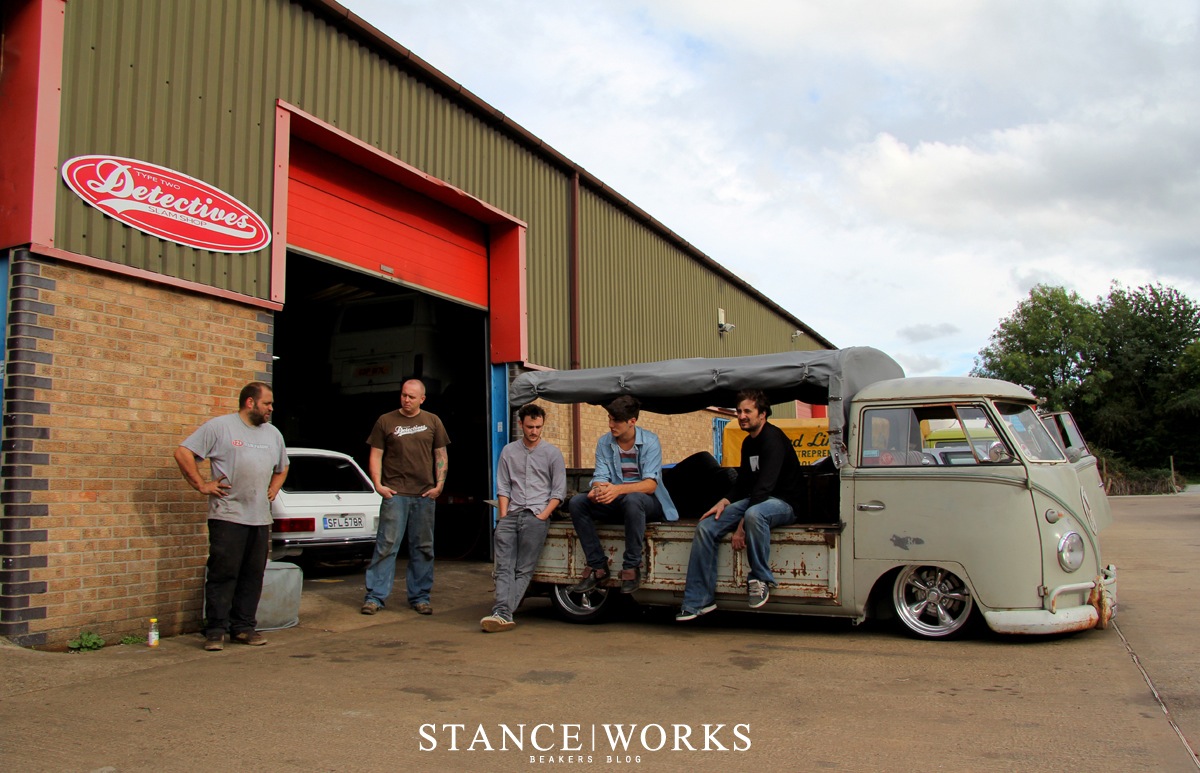 The Torque Thrusts were chosen with the intent of running the most aggressive wheel Harvey could, while paying homage to his father's 1968 Dodge Charger. Once told that he couldn't fit a 17×7 | 0 offset wheel on the front of his splitty by a "knowledgable" aircool'd owner, Harvey turned to Paul and his experienced team at Type2Detectives.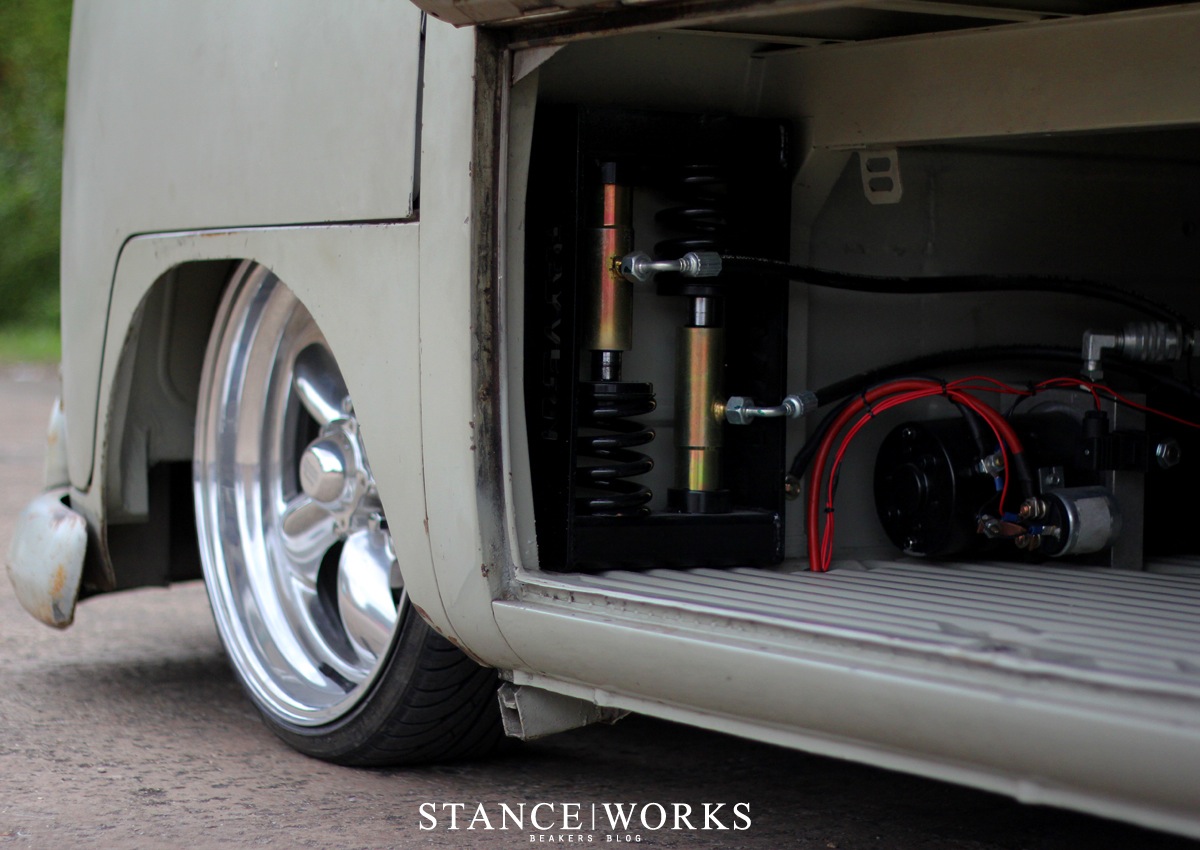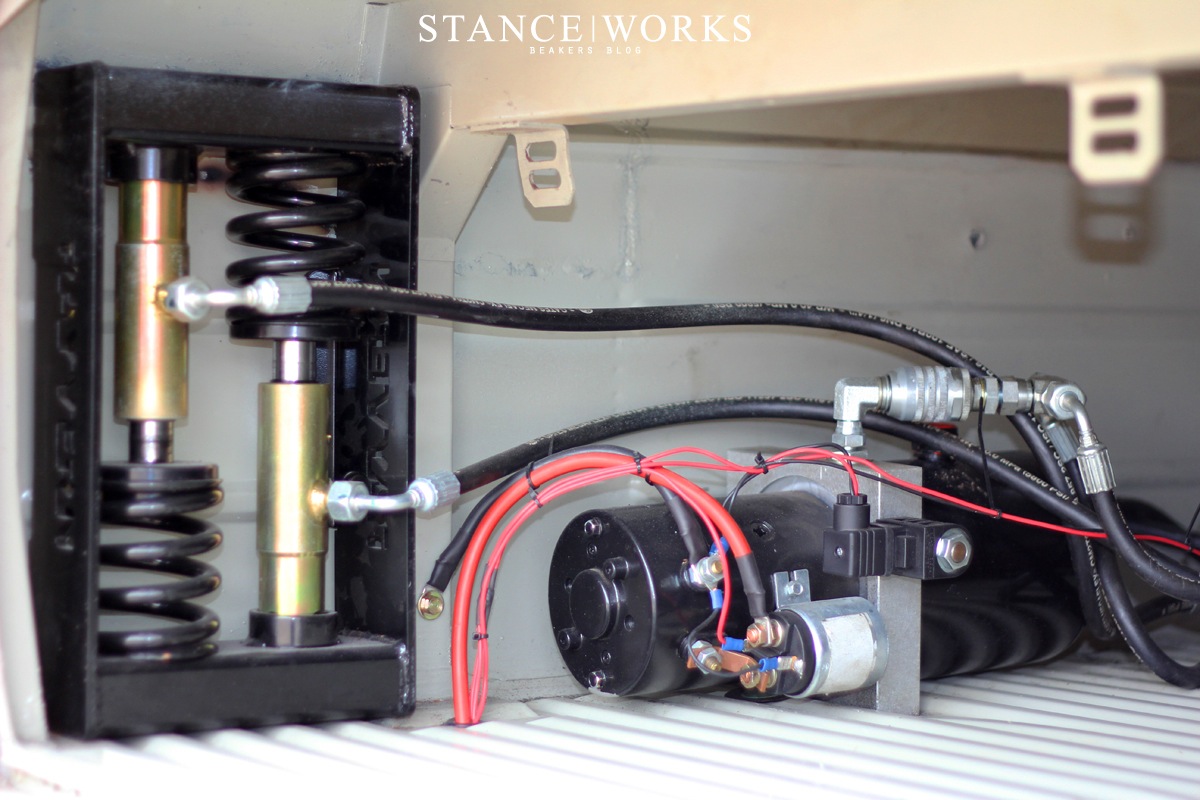 The conversation unravelled rather quickly, as it went from making some wheels fit, to a full on build. Massive front fender-work was done to accomodate the aggressive wheels as well as a disc brake conversation for slowing them down. With fender work also came a custom inner beam from T2D, and a fancy Rayvern Hydraulics kit for the front end… trick indeed.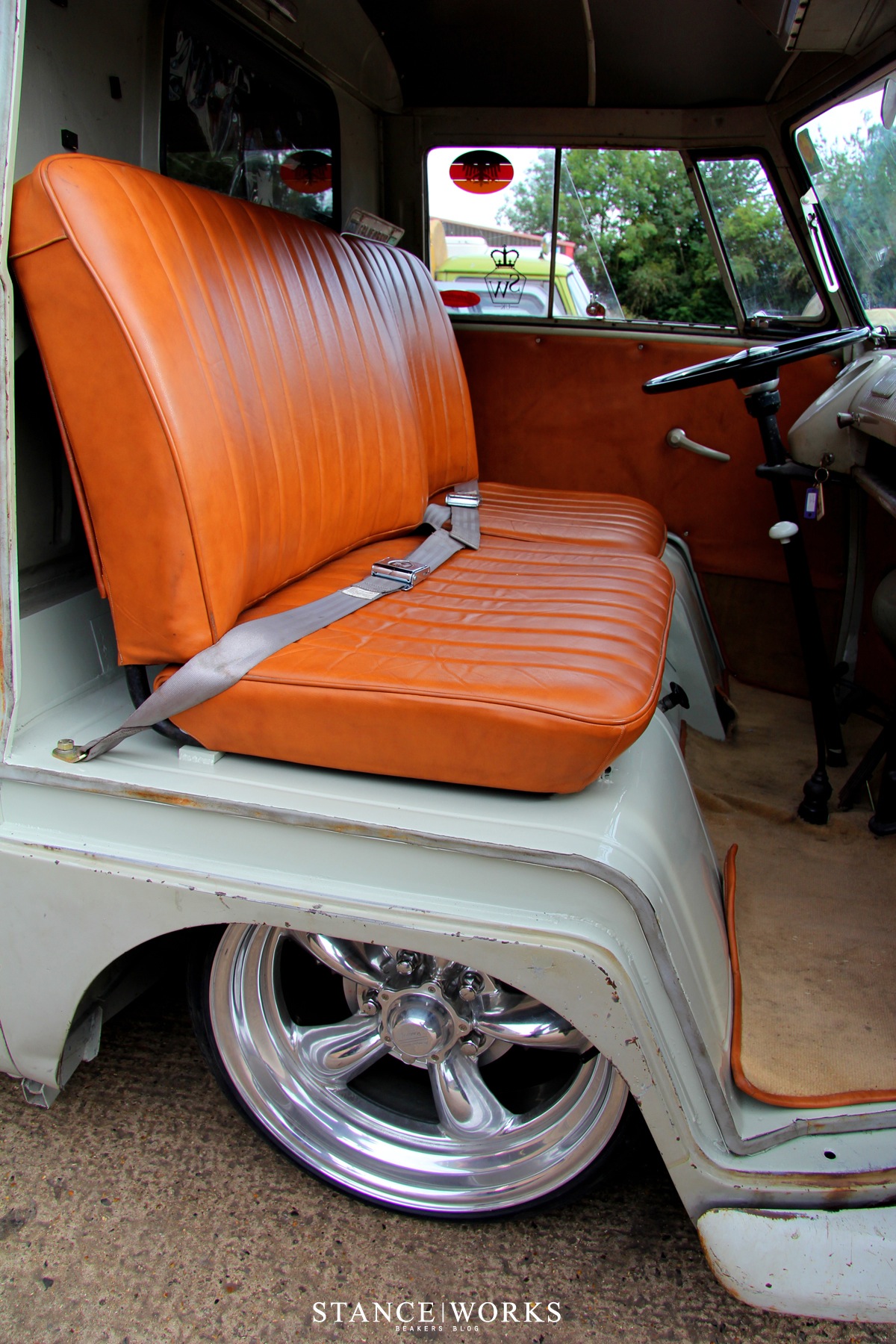 Other additions have been a re-wrap of the classic bench seat in a rich brown-baseball-glove leather and a new canvas top for the rear cargo area. The bench seat, in particular, really makes the truck pop and ties in the polished wheels against the patina in my opinion. Yes, I might have a thing for leather…so, sue me.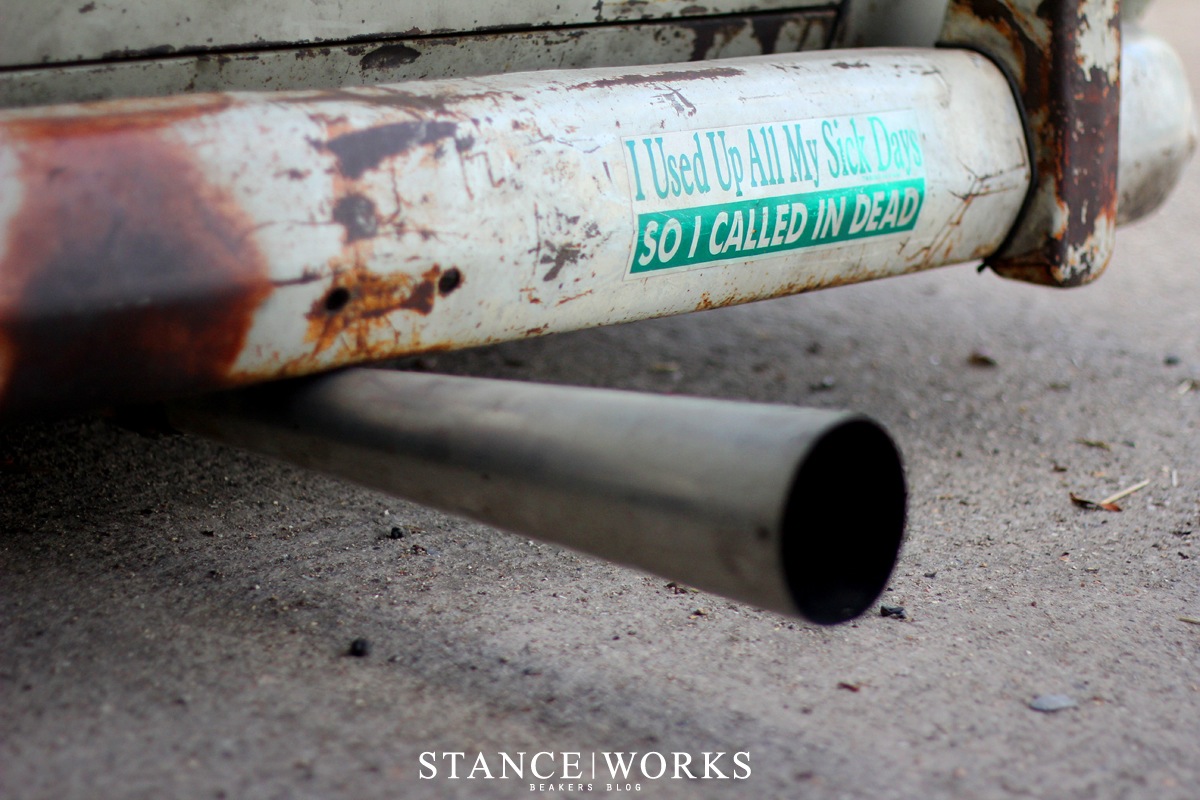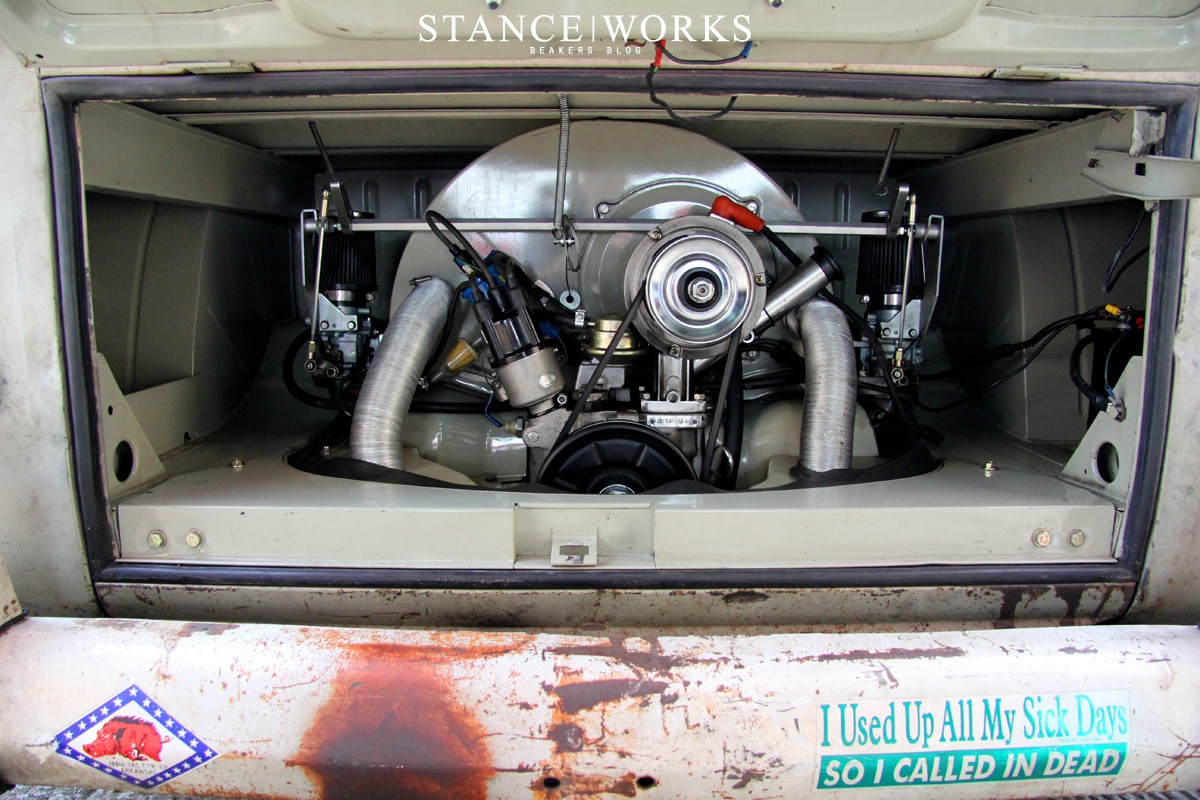 Future plans for this looker are in the form of a 2.2L engine from a Porsche or a Fastroad Type I, along with a matching set of hydros for the rear of the truck.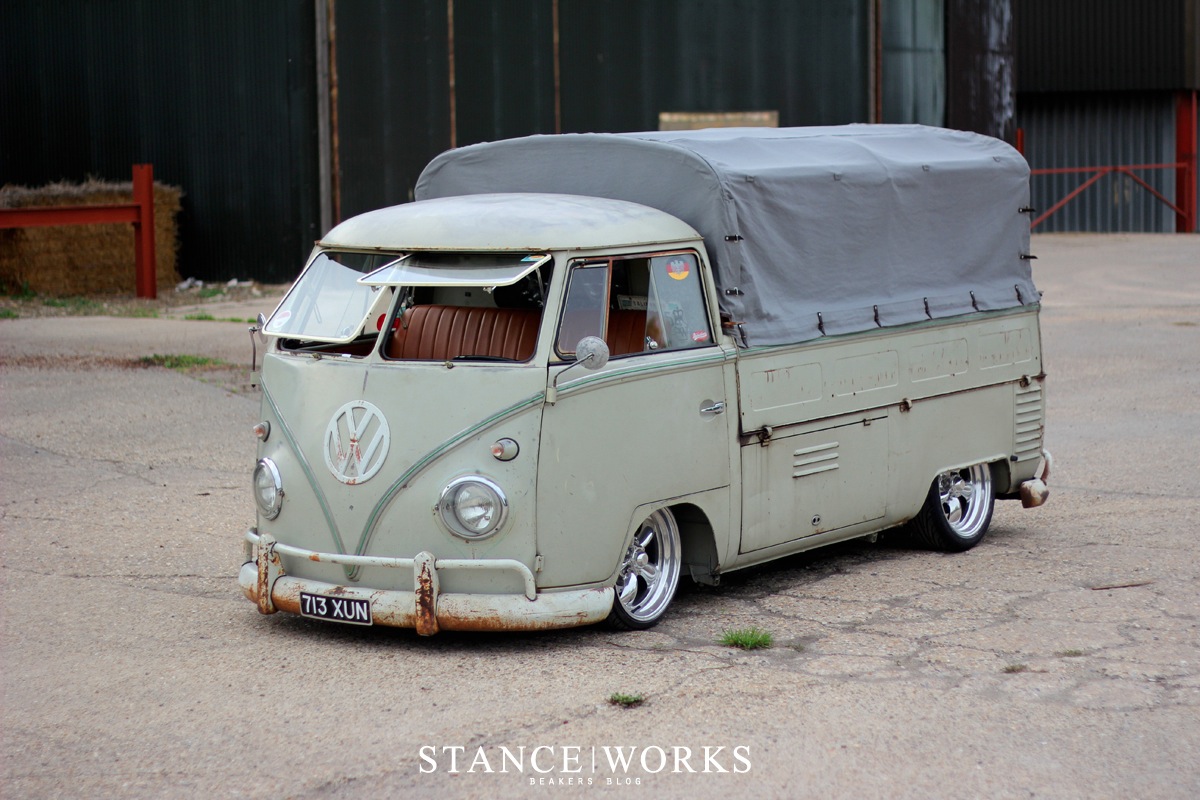 I think it's safe to say project "Splitty wants to eat floor" was an astounding success, and Harvey's vision of pushing the bounds of fitment on a Type II truck were carried out in full. Stories like this are why we get up in the morning and do what we do at Stance|Works. Seeing dreams become realities not only inspires, but pushes all of us to continually press on to accomplishing the same.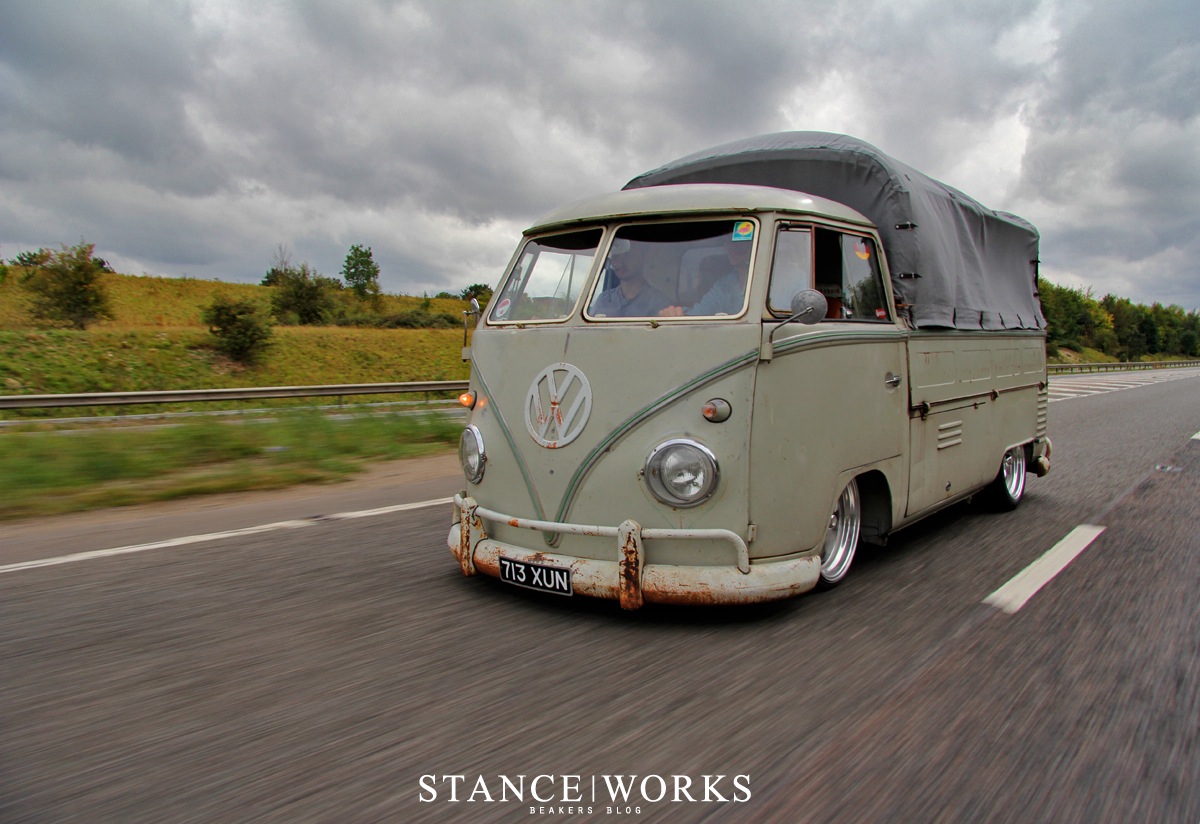 I want to take a quick moment to apologize to Harvey, Paul and his crew at T2D, and Beaker who shot this feature for taking so long to get this wonderful piece live. Being a small operation and traveling over the past month got the better of me. At the same time, I want to thank each one of them for making this feature a reality for all of us. This is definitely top 5 for me to date, and I have been scouring Craigslist for a Type II flatbed ever since.
Expect a whole lot more from Beaker, who you can follow at Beaker's Blog, and from Type2Detectives, along with Harvey because I have a funny feeling this is just the beginning!