Every year as the summer sun tapers off and the fall winds start blowing, it comes time for my favorite show of the year, H2O International. Moving to the west coast wasn't going to stop me from seeing the cars and friends that I looked forward to hanging out with every year. Ben and I packed our bags and flew out to Atlantic City, picked up our car, and boarded the Ferry on our way down to Ocean City, Maryland. There are always specific cars that you look forward to seeing. In particular, I had seen an orange Mk1 on 15″ ronal turbos that tugged on my heart strings. You can imagine my excitement when I glanced in my side mirror and saw a familiar Mk1 filing in behind us to board the ferry. As the boat made its way across the beautiful Delaware bay, we sat down with the owner, Frank, and dived into those discussions we all share among fellow car enthusiasts.
Like the leaves, many of us change our wheels with each show season. A set of 16″ Nothelle Classics took the place of the Ronal wheels that had previously adorned the rabbit. The odd design looked right at home on the car with its reference to classic euro styling. Frank spent some of the weekend making adjustments with spacers to fine tune the rear fitment and his attention to the car's stance is just the beginning of the work he has put into his car.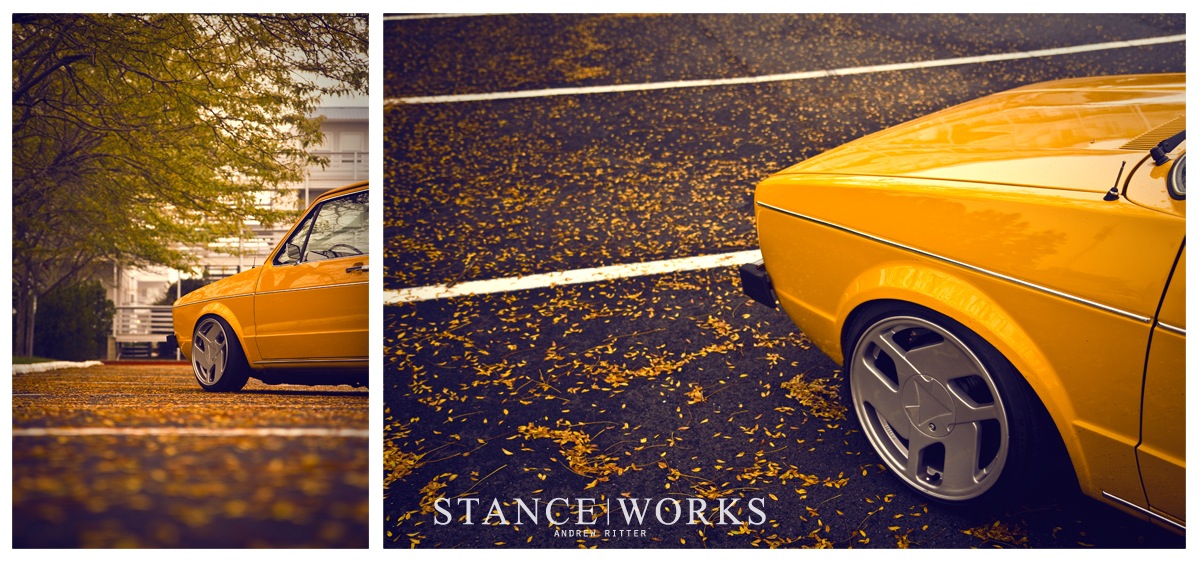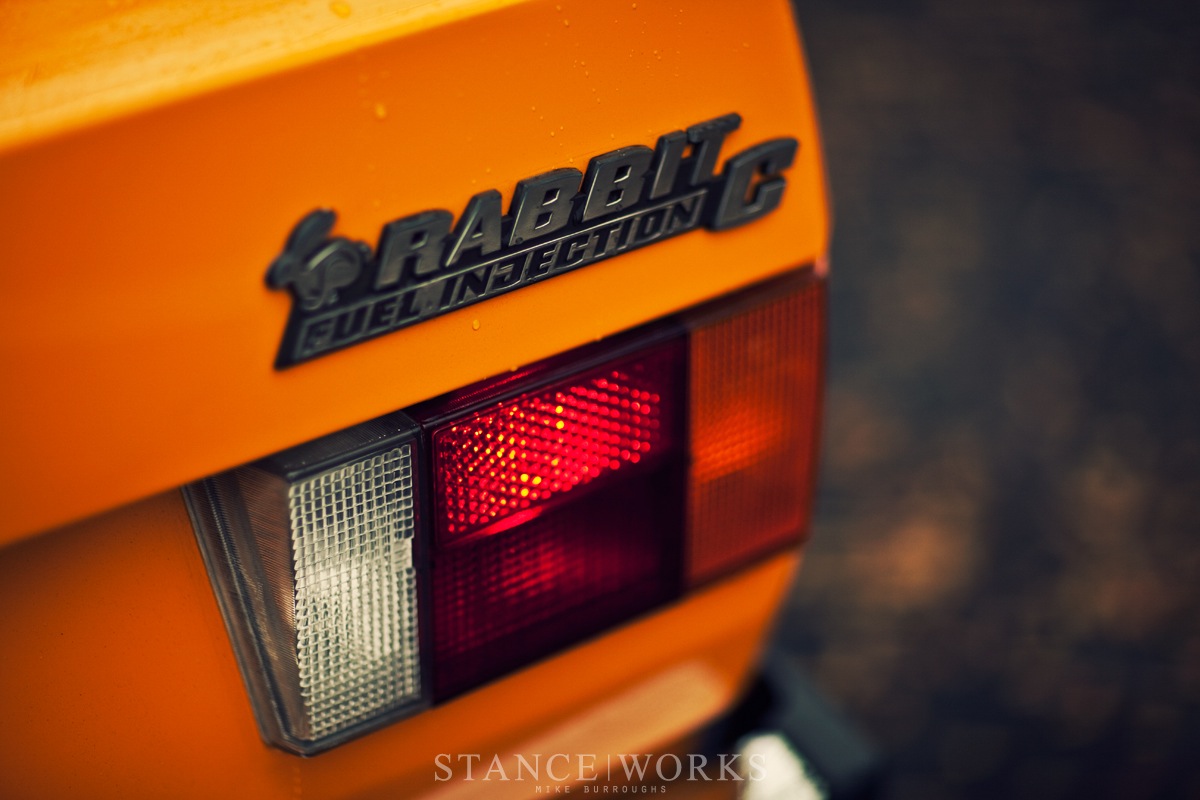 As we left the ferry and followed Frank down to Ocean City, we were stunned when the little Rabbit got up and sprinted down the road. Behind the simple and modest exterior lies a cleanly transplanted VW 1.8t engine. Matched with the featherweight chassis and small stature of the Mk1, the turbo puts out enough power to leave onlookers stunned and leave the driver with a grin from ear to ear.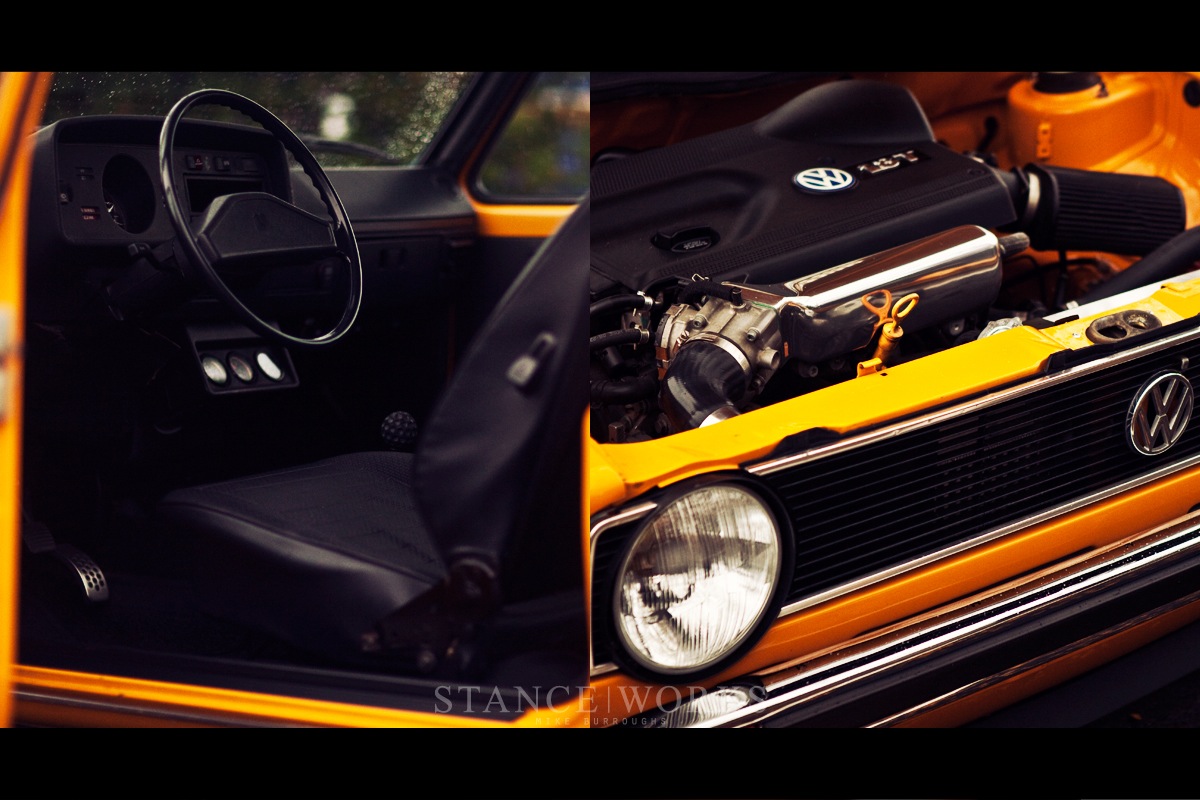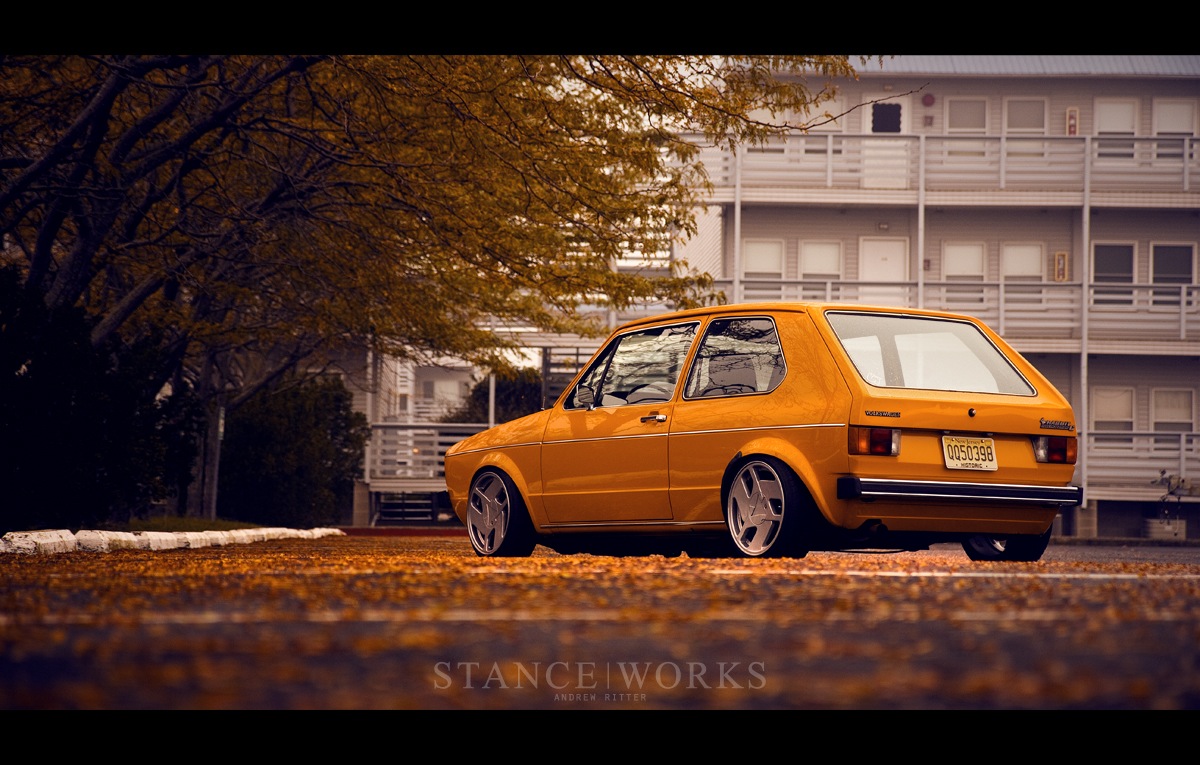 A beautiful OEM yellow-orange paint flows across the body panels and through the cleaned engine bay of Frank's Mk1, and he can proudly say that the paint is all the result of his own hard work. It's one of those fun, bright colors that are so fitting on classic cars and it stood out on the foggy fall afternoon. We respect when owners take on projects such as this and are able to put in their own blood and sweat to achieve builds like this. The understated nature, simple styling, and classic cues  already made this Mk1 one of my personal favorites but learning that the owner put in countless hours behind a wrench and paint gun makes it that much more impressive.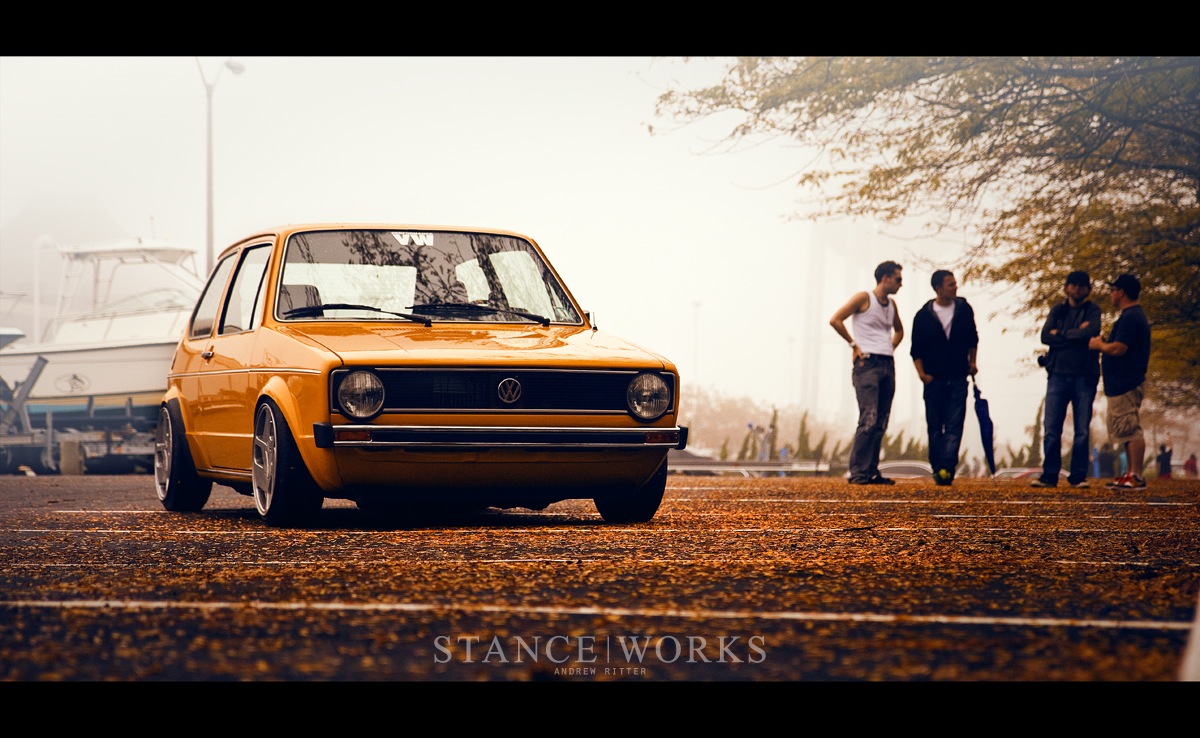 Events like H2Oi are great for seeing old friends and making new ones. It was great meeting Frank and getting to sit down and talk cars. The leaves are slowly changing and fall will be approaching with winter following close behind, but we look forward to seeing builds like this progress with the next show season in mind.