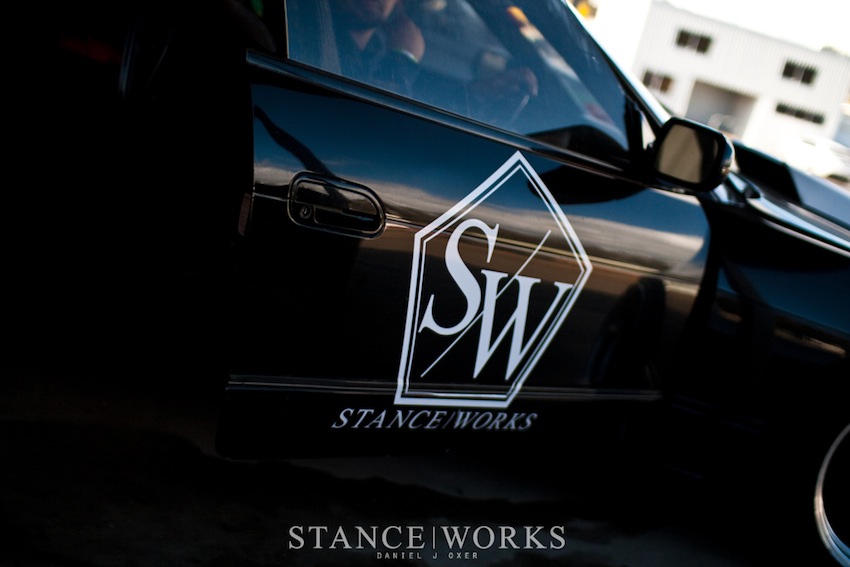 Melbourne is supposedly in the top ten most liveable cities in the world, it's well-known for its green gardens, its fantastic layout and mass amounts of different cultures. One thing it's also known for is the weather. You can see all four seasons in the same day, at times within an hour.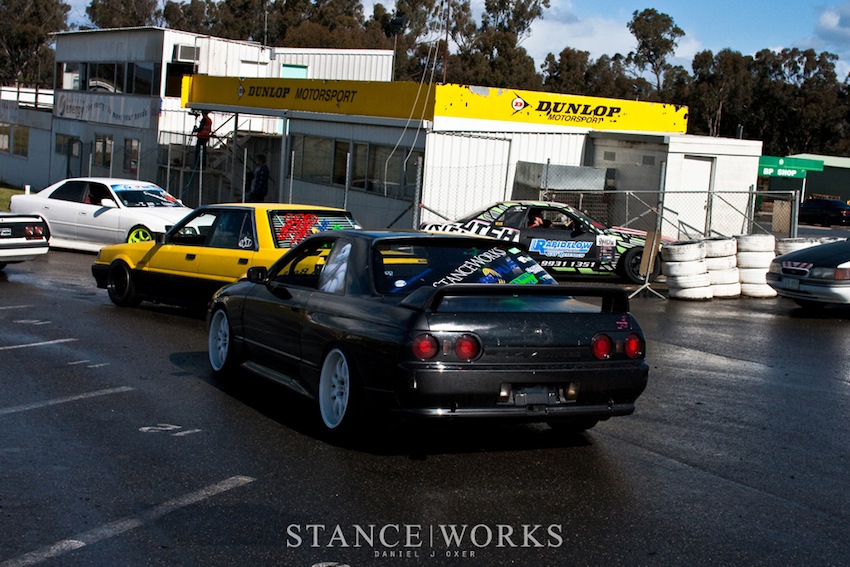 The skies can clear up, the sun will shine and you can walk around in a t-shirt with no problems. Then in a matter of minutes a huge band of rain clouds will blacken the sky and have you running for cover.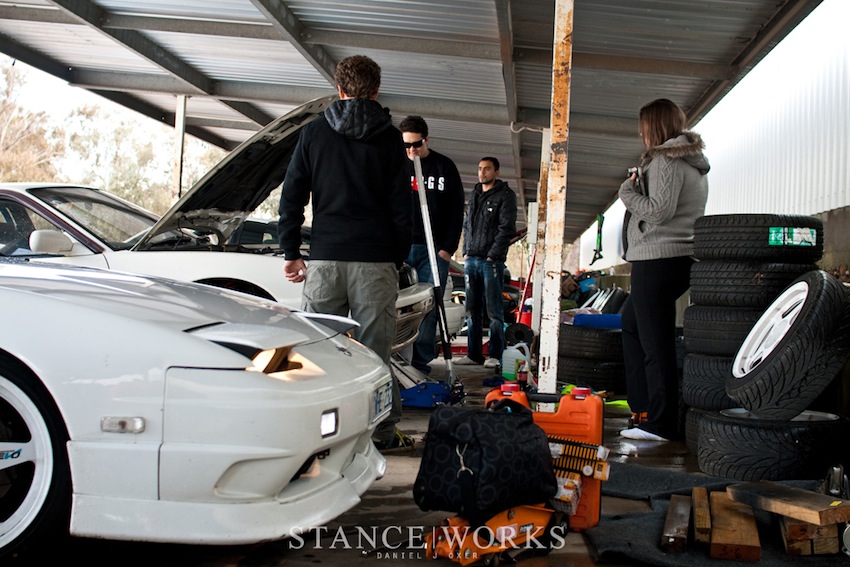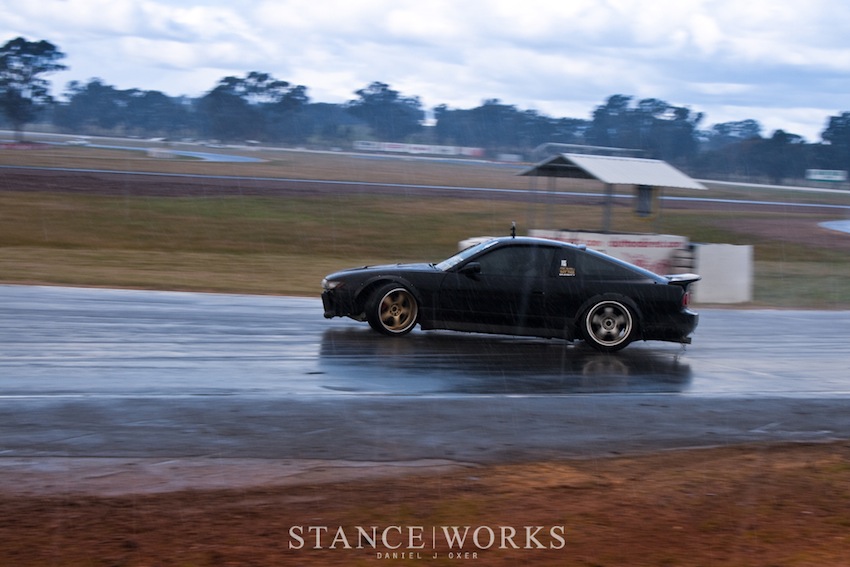 It doesn't exactly help when you are trying to slide your car on full lock with your foot planted like a seedling to the earth.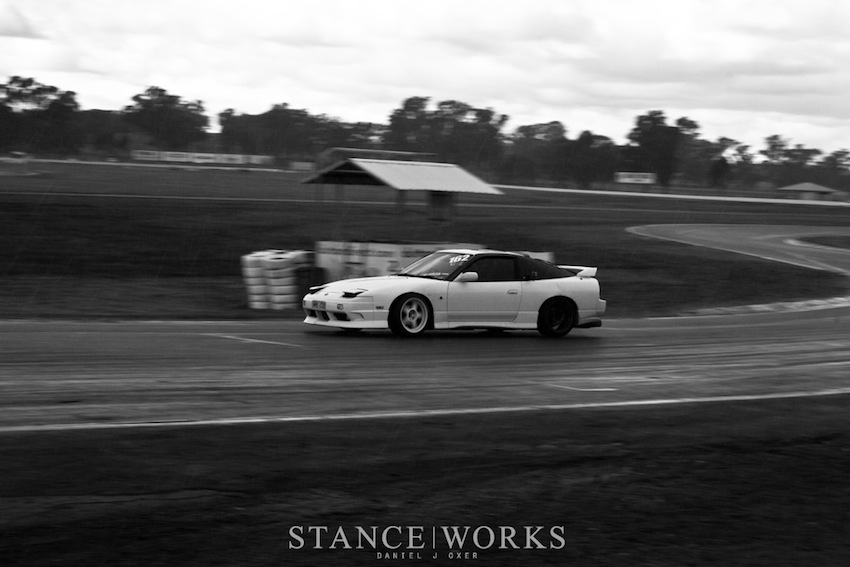 Winton raceway was dry to begin with; cars were burning rubber with no problem, and then the skies opened up. Although briefly, and the track was able to dry, the oil had already risen up through the black top.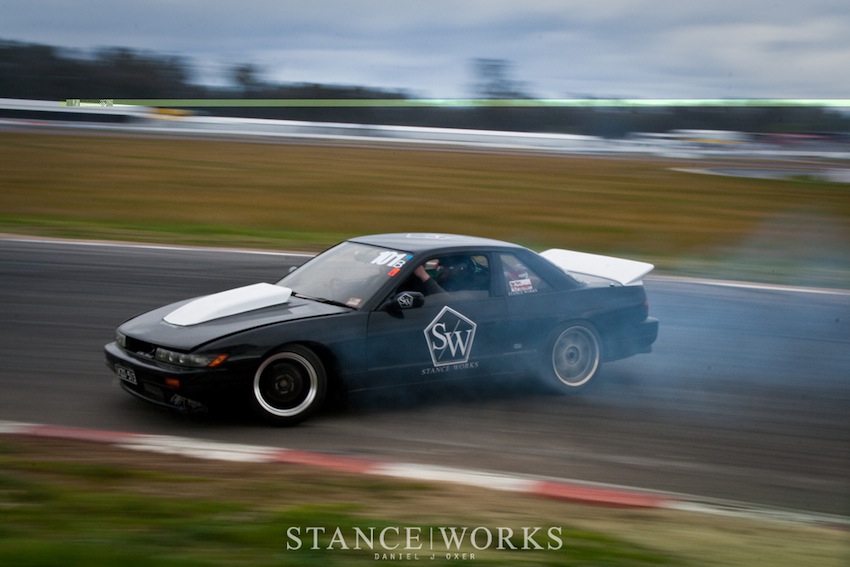 I would compare it much to an ice skating arena. Full throttle wasn't an option until you were 85% through a corner. This is where true skill was shown, having the ability to handle a car, through different situations and conditions. Hats off to everyone, with minimal carnage on the day, it was as entertaining as the first time you saw The fast and the furious.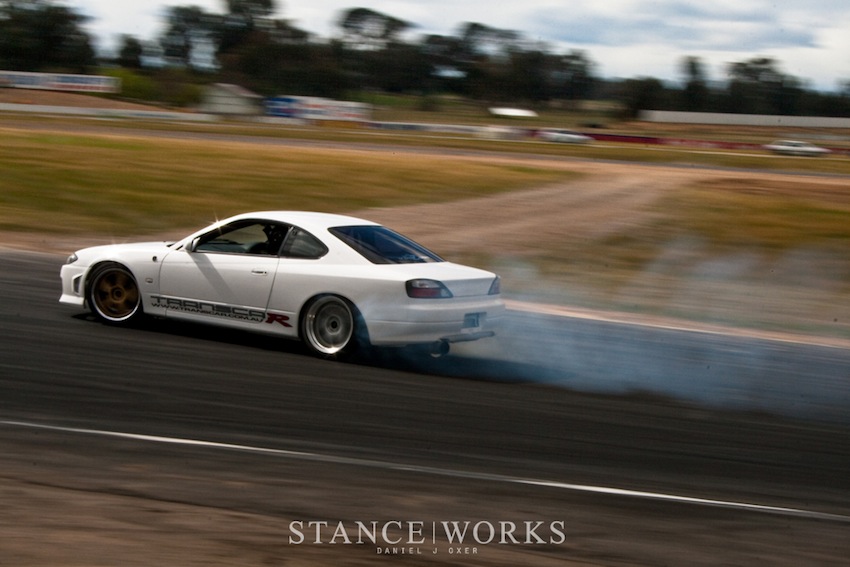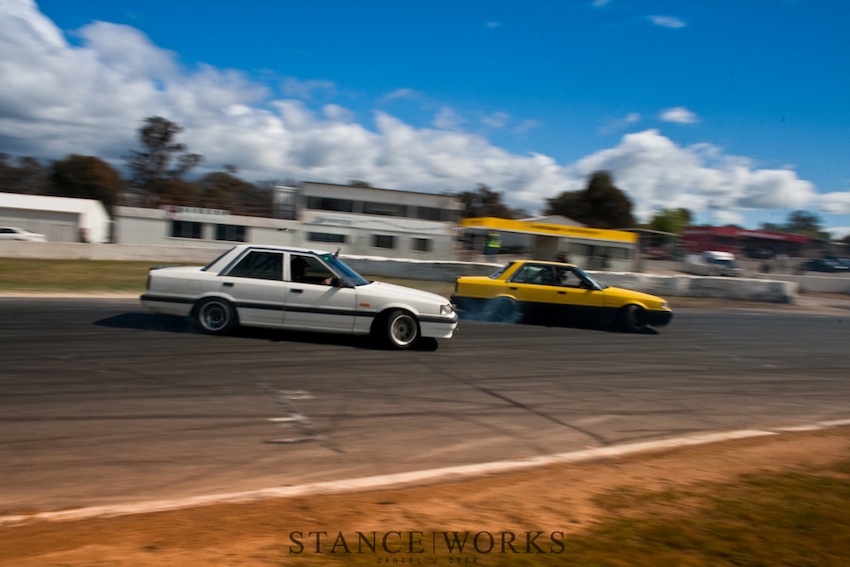 Props go to the Vic Drift crew for organising yet another successful event. Looking forward to Drift Attack in October, where we will take you to Calder Park, one of Victorias more notorious raceways.