Oh you didn't know Lincoln, at one point, was into producing boats? Well consider this an education. What you are looking at is a 1966 Lincoln Continental Coupe measuring out to an astounding 18.5 ft long, owned by none other then AccuAir's Mike Alexander.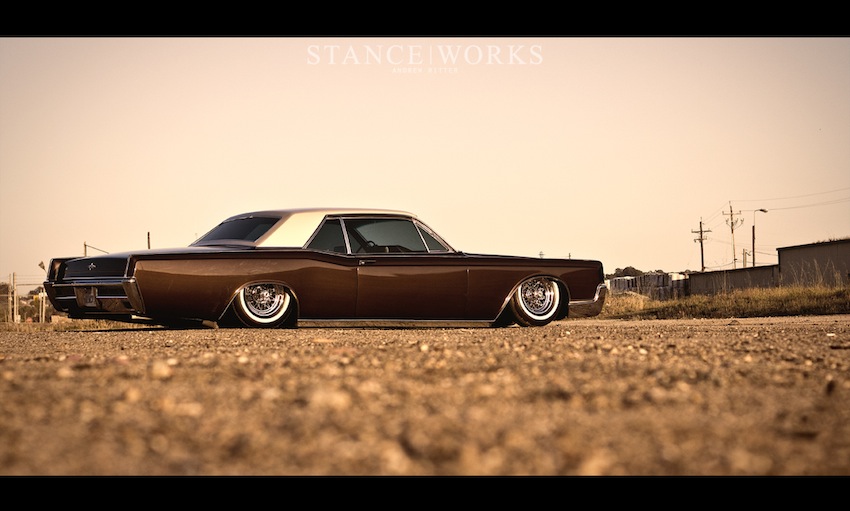 Mike is certainly not new to the ways of driving low and parking lower. He has a long list of personal truck builds and a tenured history in the automotive industry, but that has never changed Mike's enthusiasm for cars of all sorts. He decided a while ago he needed some big American Iron, but wanted to take a different approach from the traditional DeVilles and Continental sedans that are commonly rebuilt today. During the 60's, Cadillac reigned supreme in the American Luxury market due to their wide array of model offerings, while Lincoln was in the process of reinventing themselves with the Continental. Then in 1966, Lincoln introduced the Continental Coupe, issuing an offensive tactical maneuver to lure in the traditional Cadillac customers and did so with great success. The move took Lincoln from being another car brand to one of the great American car companies and Cadillac's fiercest competitor.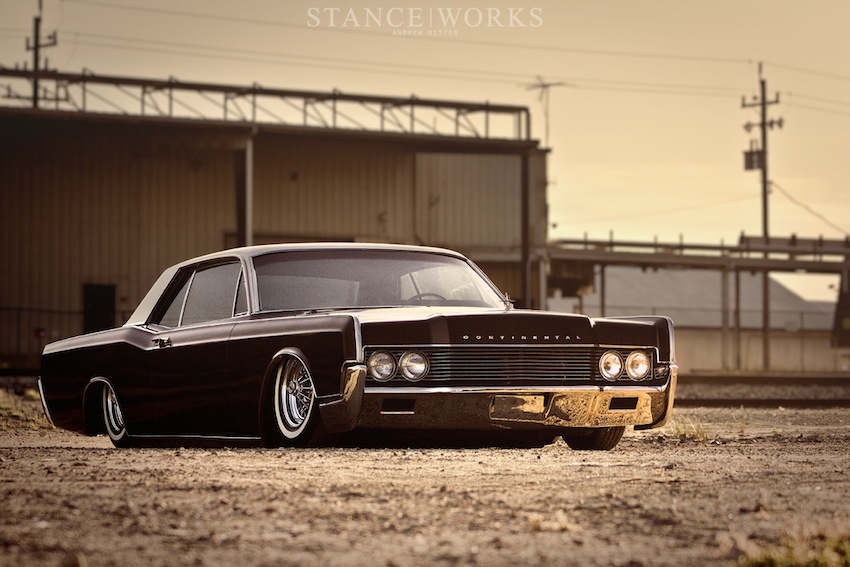 It was settled; Mike had to have a Continental Coupe. Once he found a straight bodied specimen, it went straight to paint. Spending hours toiling over paint swatches, Mike decided the perfect color combo would be Mini Cooper Hot Choclate Brown paired with Mini Cooper Pepper White for the roof. The color combo turned out stellar, representing a modern take on a period-correct color scheme.
Obviously Mike couldn't stop there, so an AccuAir E-level Air Management System was put into play to ensure the coupe had no problems hovering the ground. He knew he wanted white walls, but also knew that stock caps were too traditional. He opted for a set of Cragar Star Wires and man, do they look good!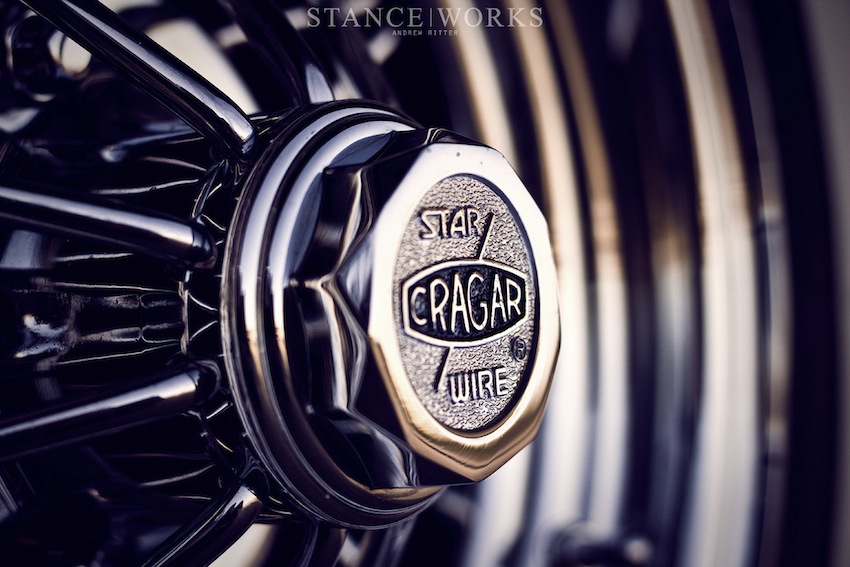 Lincoln really was ahead of it's time, in terms of the interior. The styling cues are amazing throughout, from the accent lighting right down to the dash clock. American companies should take a page out of their own history book, and return to this level of interior design.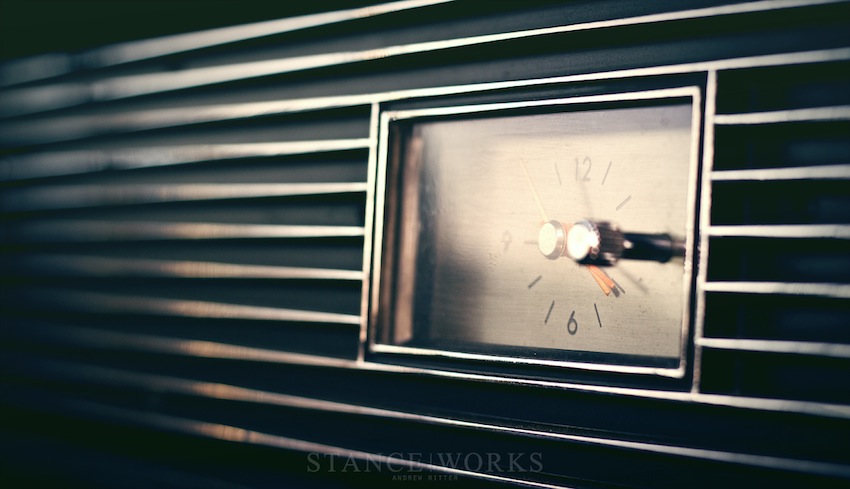 There is no doubting the presence of this car. It demands your attention everywhere it goes, and represents a wonderful time in automotive history where design was paramount and image was never sacrificed. If anything, cars like these should remind us of where we came from and hopefully keep us from buying into the de-evolutionary state of lackluster design coming out of modern day car companies . We are very thankful for people like Mike Alexander, who are willing to dive into history to point out the treasures of old so that we all can enjoy them as auto enthusiasts.