There's no doubt that wheels always make a car. They separate those that "do" from those that "don't." They're often the difference between talking the talk and walking the walk. So when you have a wheel importing and refinishing company, it only makes sense to build the most badass wheels you can conjure up and then build a car to fit, and that's exactly what Apartment 9 and Mastermind have done.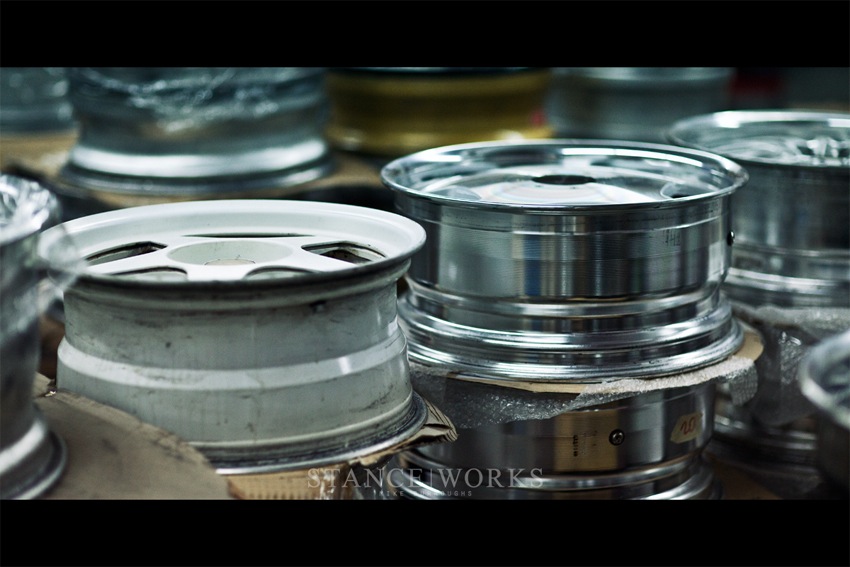 Walking in to Apartment 9 is sort of like walking into Heaven's storage closet. Wheels everywhere! So what does Apartment 9 do? They ship containers full of wheels from Japan to America. They're not the first to do it, of course, but the best? That's hard to argue. Their goal is to redefine the used-wheel market, and here's where they've started.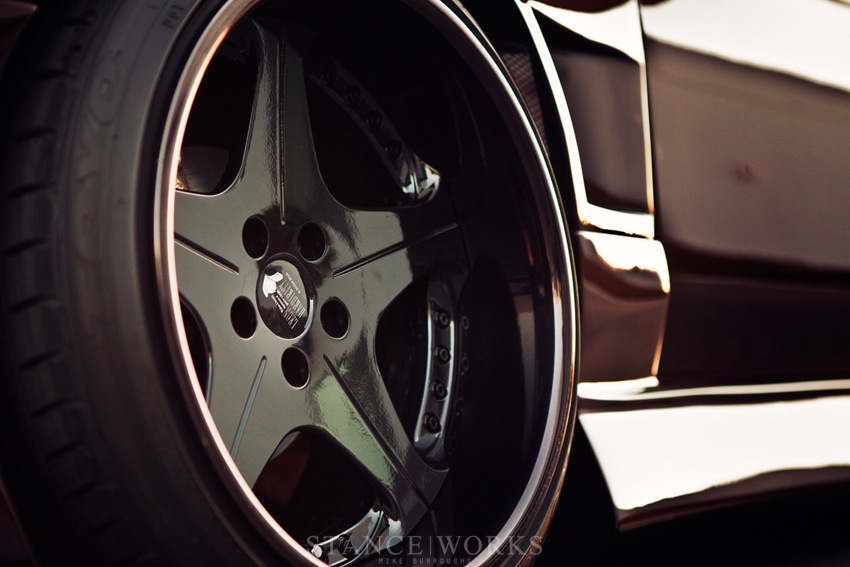 19″ Leon Hardiritt Ordens. Yeah, I'd like some too. So what do you put some a gnarly set of wheels on? Well, the guys at Mastermind decided that the only way to do the wheels justice was to build a monstrous and sensational wide-body tire-smoking Honda, Nissan, and Chevy mashup.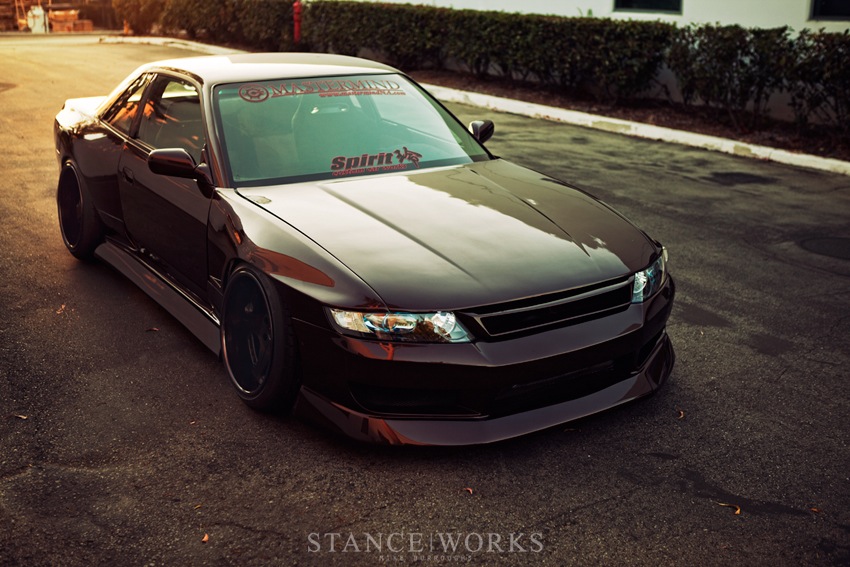 It's been dubbed the "Odyvia" and chances are you've seen it before. It's hard for cars like this not to jump in to the limelight. But if you're unfamiliar, what you see is a JDM mini-van front-ended S13 240sx. I too had oogled and oggled at photos, but there was a tidbit that I feel was never mentioned…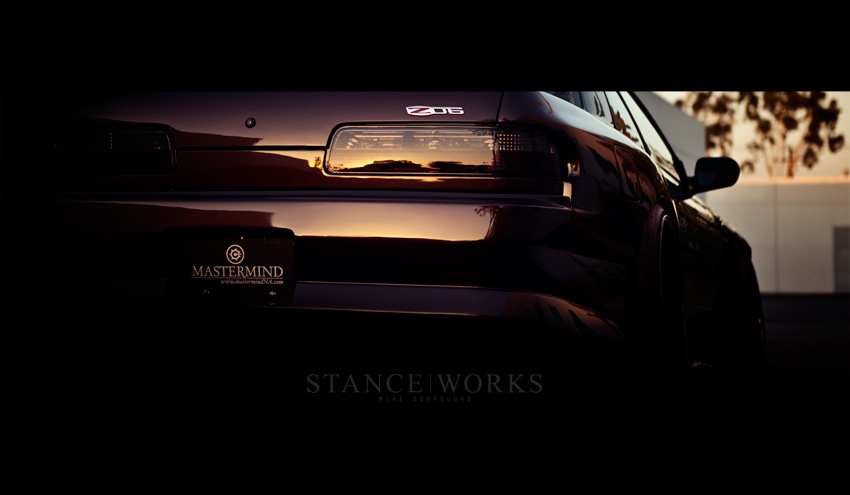 There's a 505-horse LS7 Z06 crate engine under the hood. The engine only has 20 miles on it, but that didn't stop Takashi Ohira, part of the Mastermind crew, from burning the tires for us.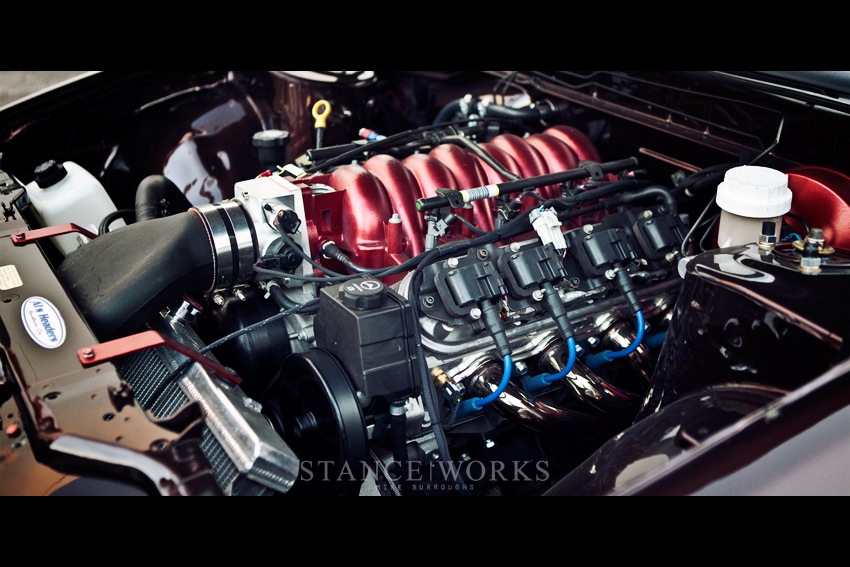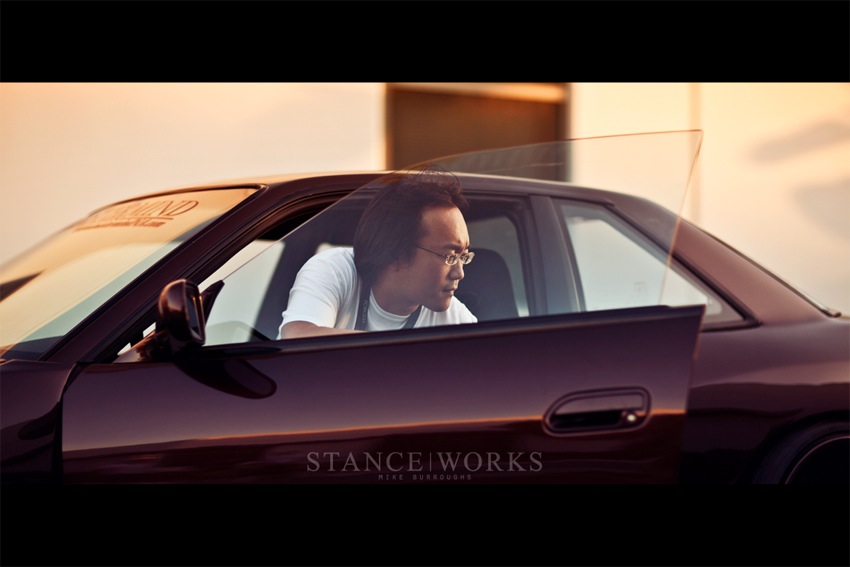 The Mastermind gang gave everyone a ride in the beast, and it's something to behold. It sounds like a stock-car, and tosses you back in to your seat and reminds you what the red, white, and blue has done right.
Takashi tells me that the car was taken all the way down to the unibody for the build, and the craftsmanship shows. Its builds like this that need to be seen. The entire interior was re-done in alcantara and as a whole, the car lost the "Nissan" vibe and just seemed like some type of prototype or concept car. It was outstanding. Do we get to thank the wheels? I think so.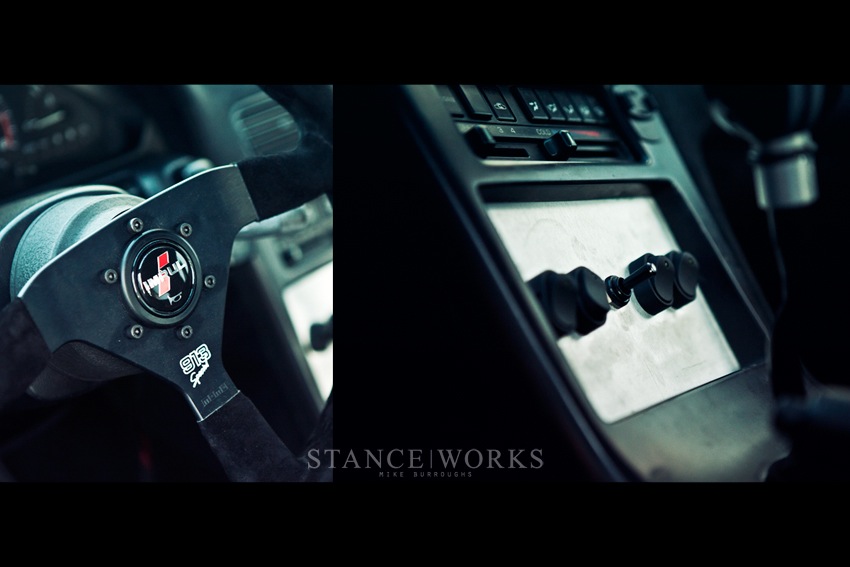 So we're back to Apartment 9- we're excited to have them on board. Why? Because they're pushing the concept that used wheels are good wheels, and their goal is to do it on an entirely new level. We've all dealt with companies that will sell us old wheels, but the company seems like it's run from someone's cell phone and they have poor interaction with the customer… but Apt 9 is planning on changing that and they're here to work with you to make your "odyvia" happen. They're a real-deal company with real car guys and wheel enthusiasts behind the desks.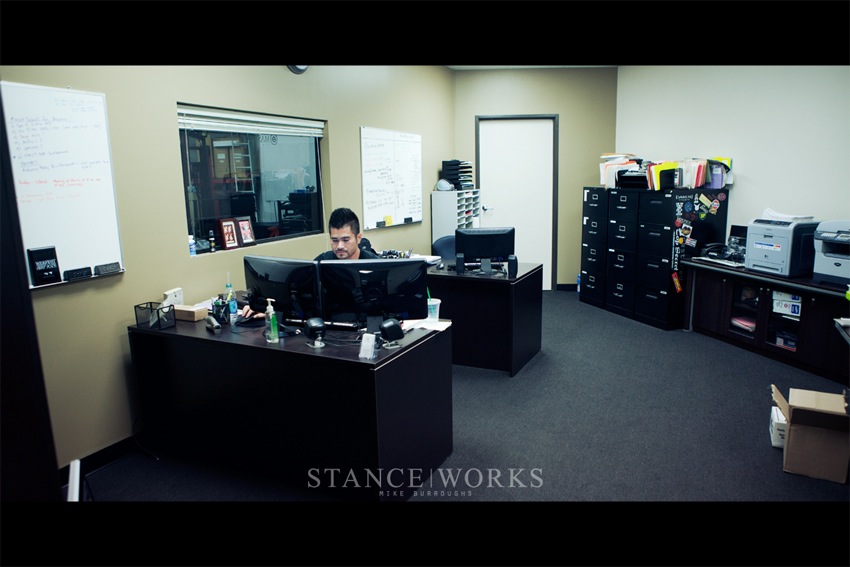 So, Apt 9, let's find some Hartge splits for papa.