It's been a mellow week in California, running between various car meets and taking in all that the car community has to offer here. Between the sunny weather, proximity to the beaches, and the prevalence of car enthusiasts, it's hard to beat an environment like this. It really gets the motivational juices flowing and makes you excited to spend days and nights in a garage getting your car ready for the next meet.
Brian and Jason, over at Rotiform, were kind enough to provide me with some cruising-around shoes for the MINI.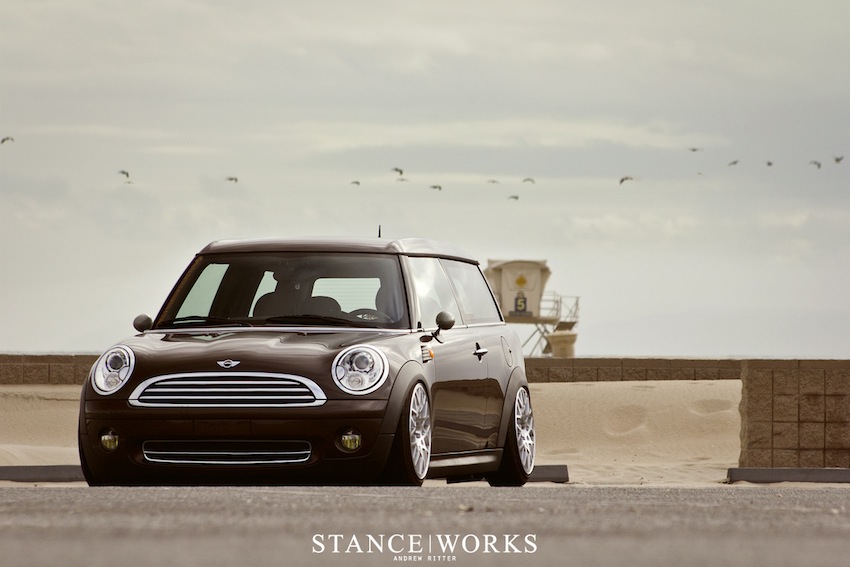 Not only that, but they were kind enough to provide a half set of their BLQs and NUEs.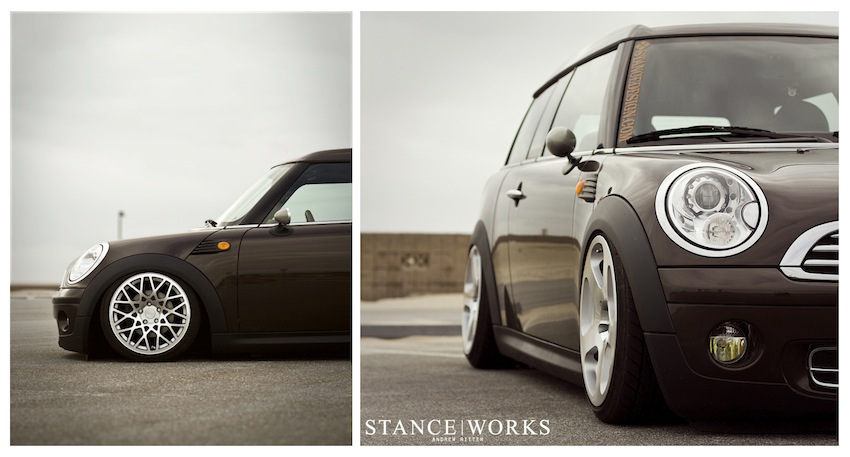 Rotiform just recently announced that their cast line would expand into the realm of 4×100, 17″ wheels suited for the likes of MINIs , so this offered a great opportunity to test the fitment and clearances on our bagged MINI clubman. With no camber adjustments or spacers, the tight fitment on the 17×8 et30 would almost lead you to believe that these wheels were made specifically for the MINI platform. To say we're pleased with the outcome would be an understatement. It's always great working with Brian and Jason.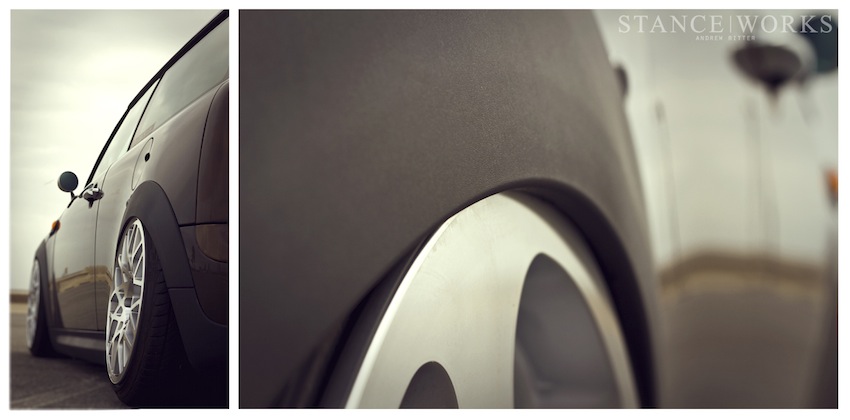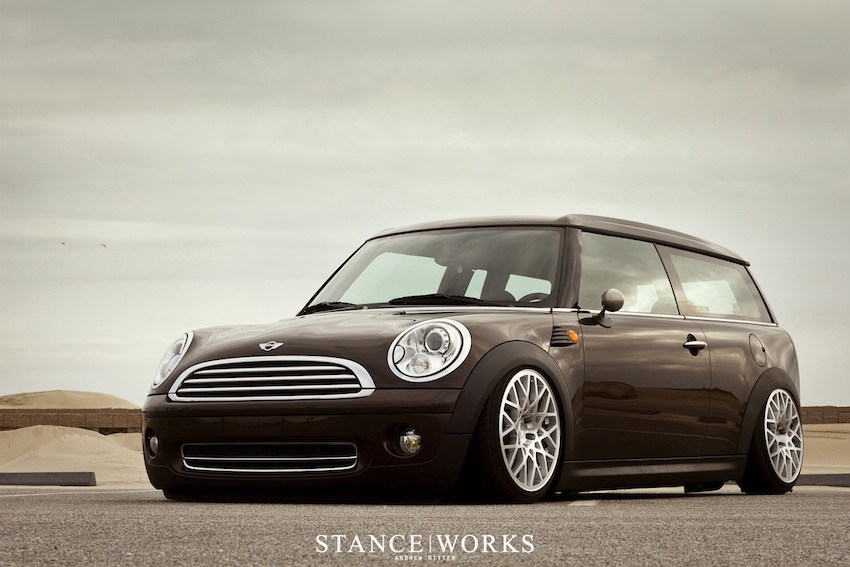 As some of you may have noticed lately, it seems as if StanceWorks has slowed down tremendously. The reality is that we've never been working harder than we are now. Since last October, we have been putting thoughtful considerations into centralizing StanceWorks in Southern California. And, although this is a massive leap, StanceWorks is a strong passion that we hold and believe in. So with that said, it's with great privilege that we announce STANCE|WORKS: California.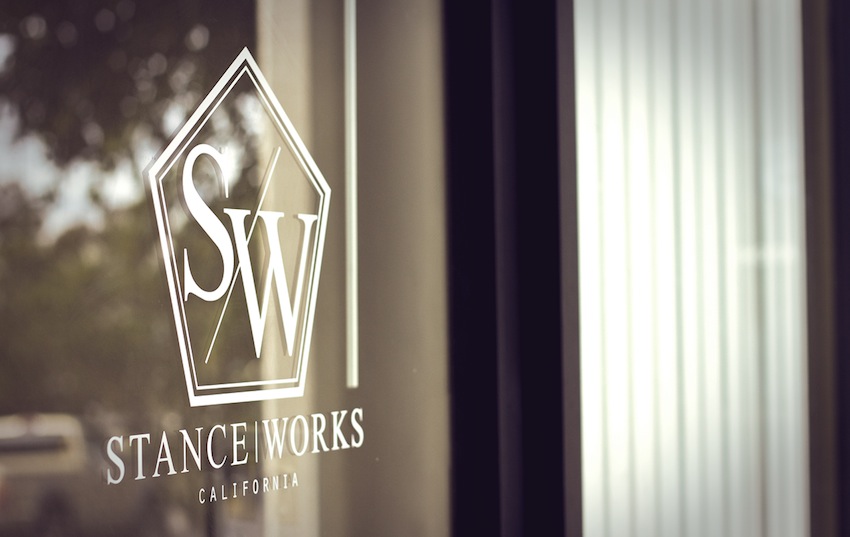 Stay tuned, we're just getting started.