It seems like we've talked of taking the entire StanceWorks gang out for a track day for years. From broken cars and builds that are under construction, to conflicting schedules, empty wallets, and plain old bad planning, it's something we weren't sure would ever come to fruition. This past weekend, however, we rallied the troops and made our way out to Buttonwillow Raceway with Speedventures and the folks at the Bimmer Challenge for a day on the tarmac with fast cars, good friends, and of course, a camera or two.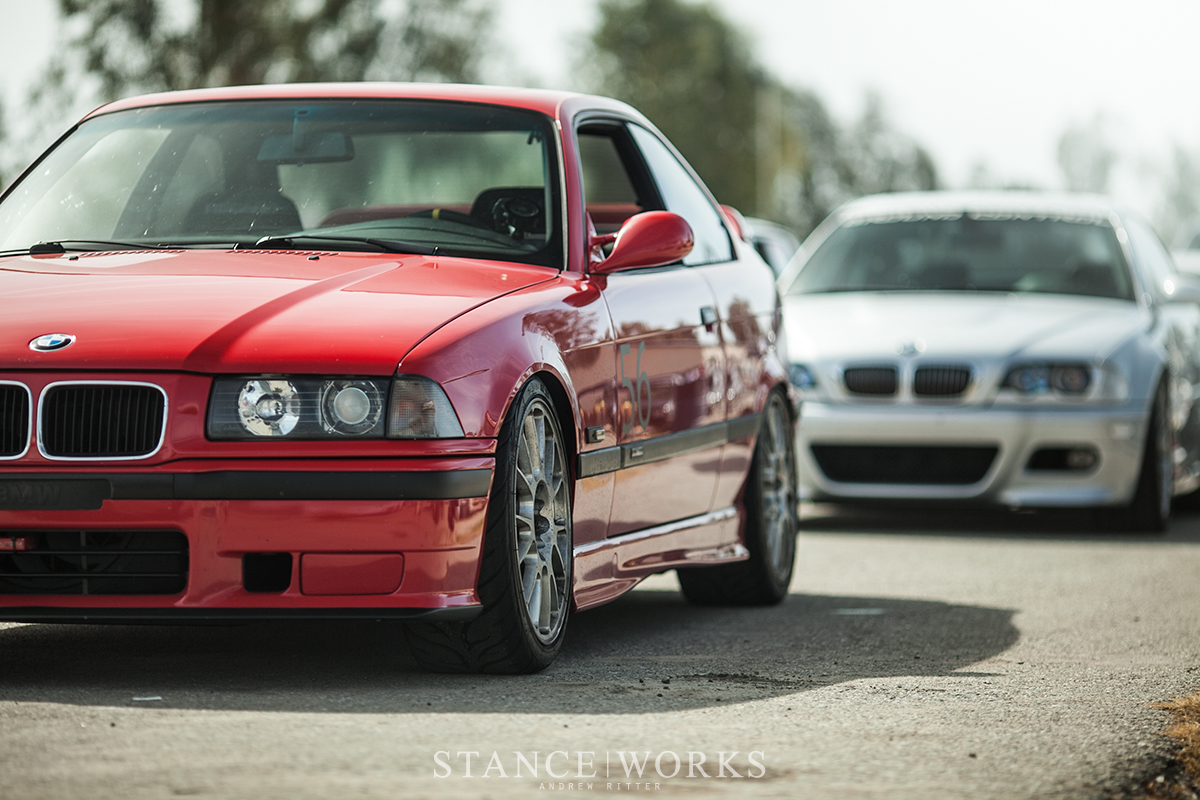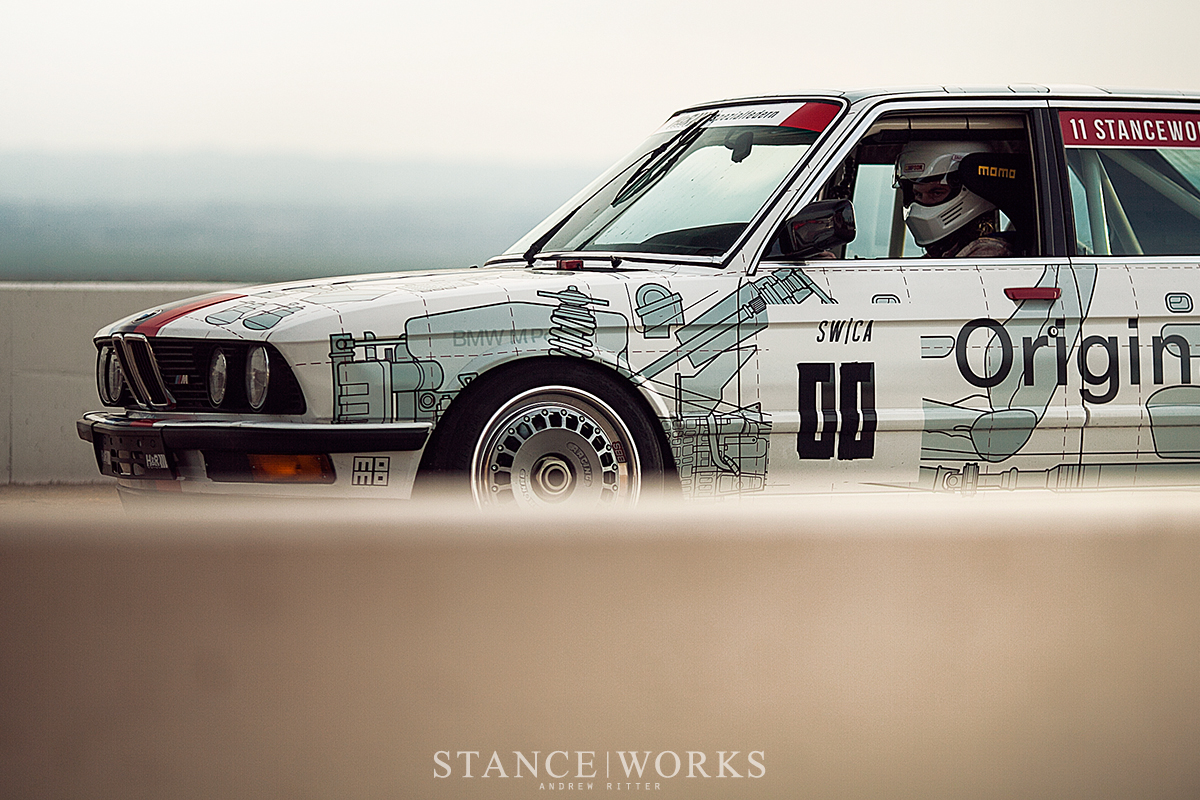 Unsurprisingly, we weren't all able to bring our cars – that'd be a flat-out miracle, and the StanceWorks Garage demands the sacrifice of at least a few inoperable cars at any point in time. However, StanceWorks Chief Executive of Going Fast, Geoff Tumang, managed to get bossman Kyle Deneau, as well as Cory Hutchison, to prepare their cars, bringing forth the whole Precision German Performance gang – Kyle's independent BMW maintenance shop at which the whole trio works. Ground Control henchman Riley Stair made the trek down from Sacramento with a few friends in tow as well, equipped with his E34 540i 6-speed with a slew of upgraded suspension components hiding underneath it.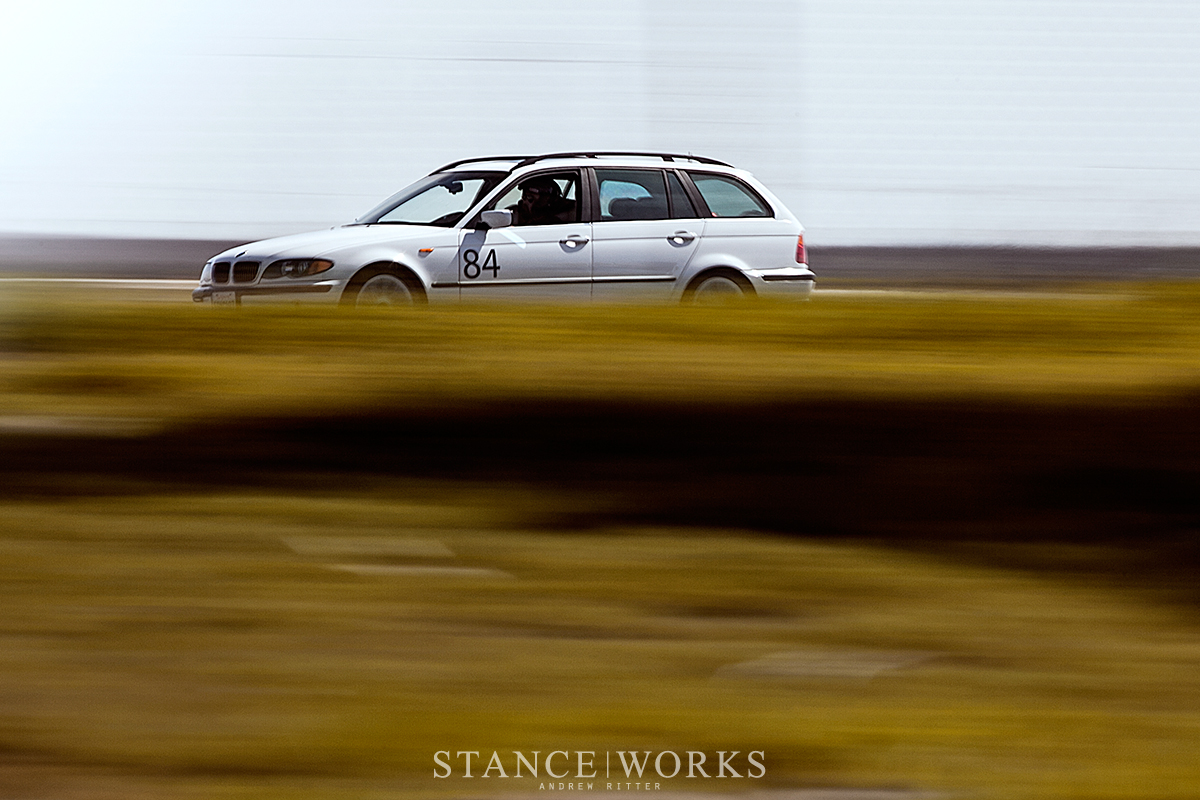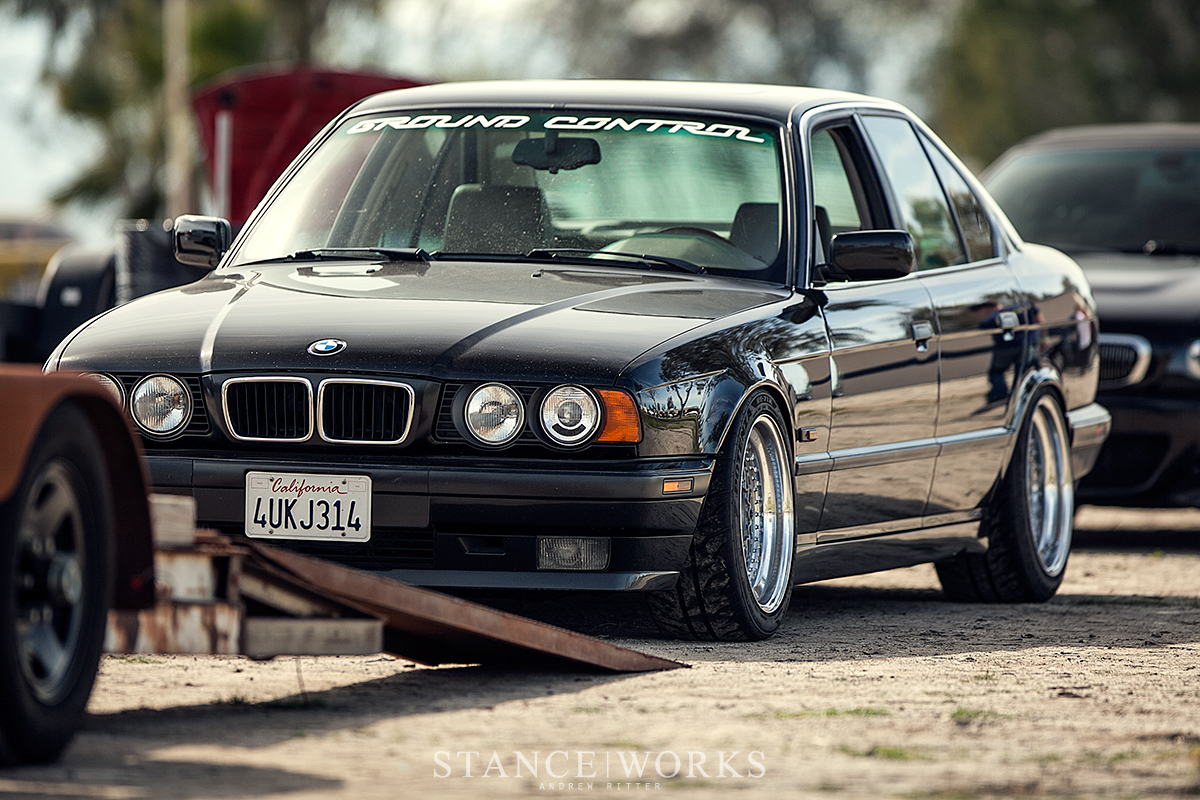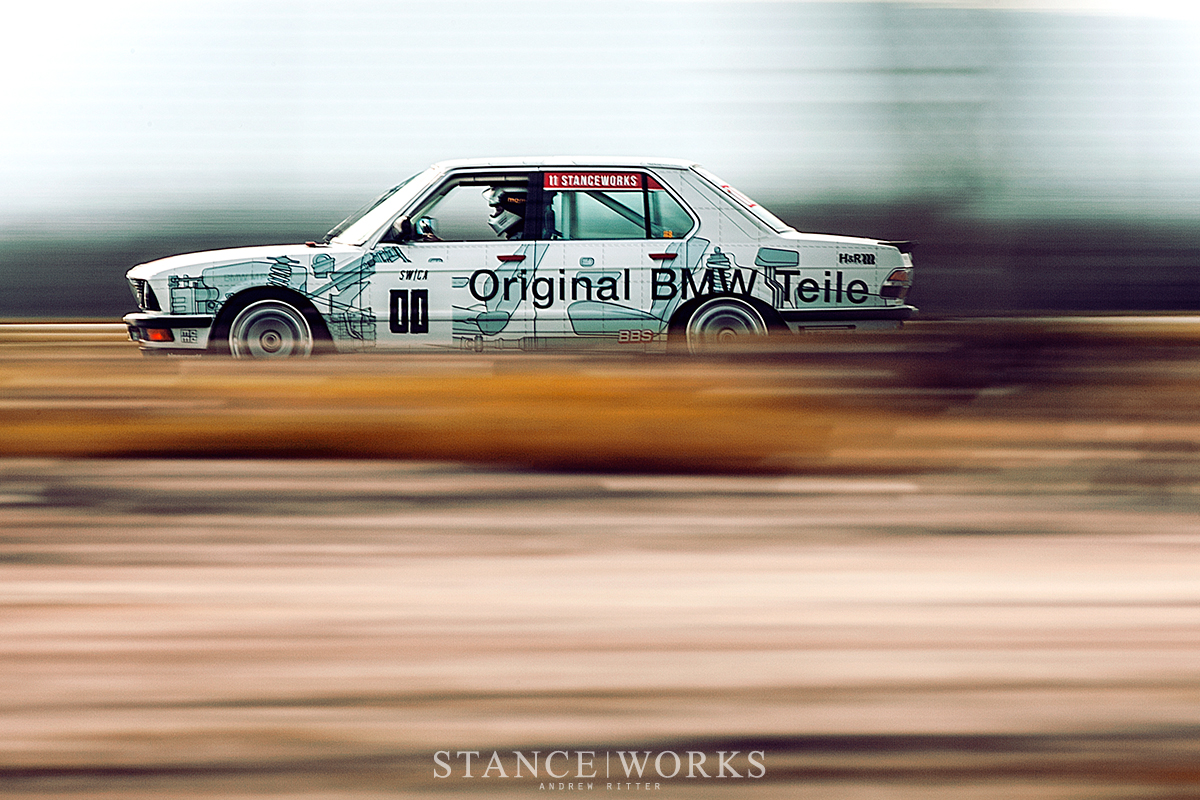 A few of us crammed ourselves into a single Motel 6 bedroom in Buttonwillow the night before the event, while a few others drove up early on the morning of, and between the two, we're still undecided which was the better plan, both with more downsides than upsides. But with drinks, snacks, and EZ-Ups setup, we were prepared for an incredible Saturday; Josh, Richie, Byron, and Ricky all made the trip up to spectate, helping to cheer us on from the sidelines throughout the day.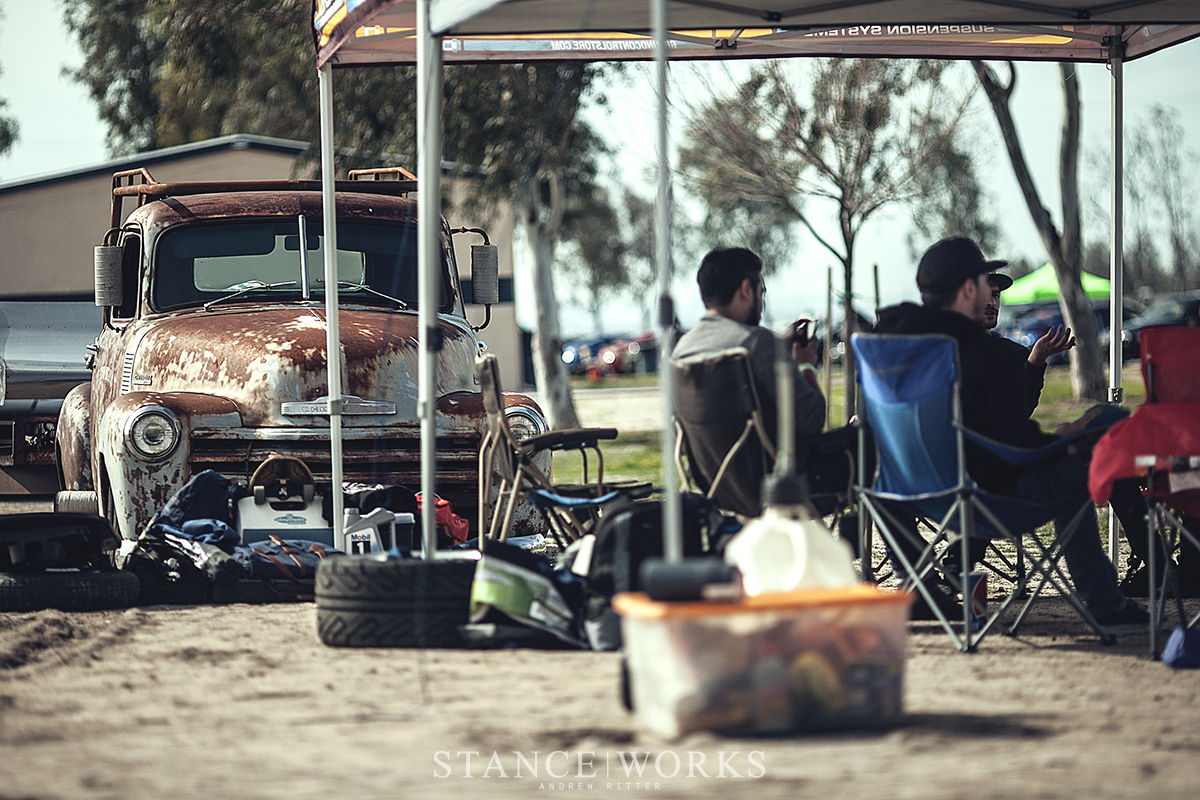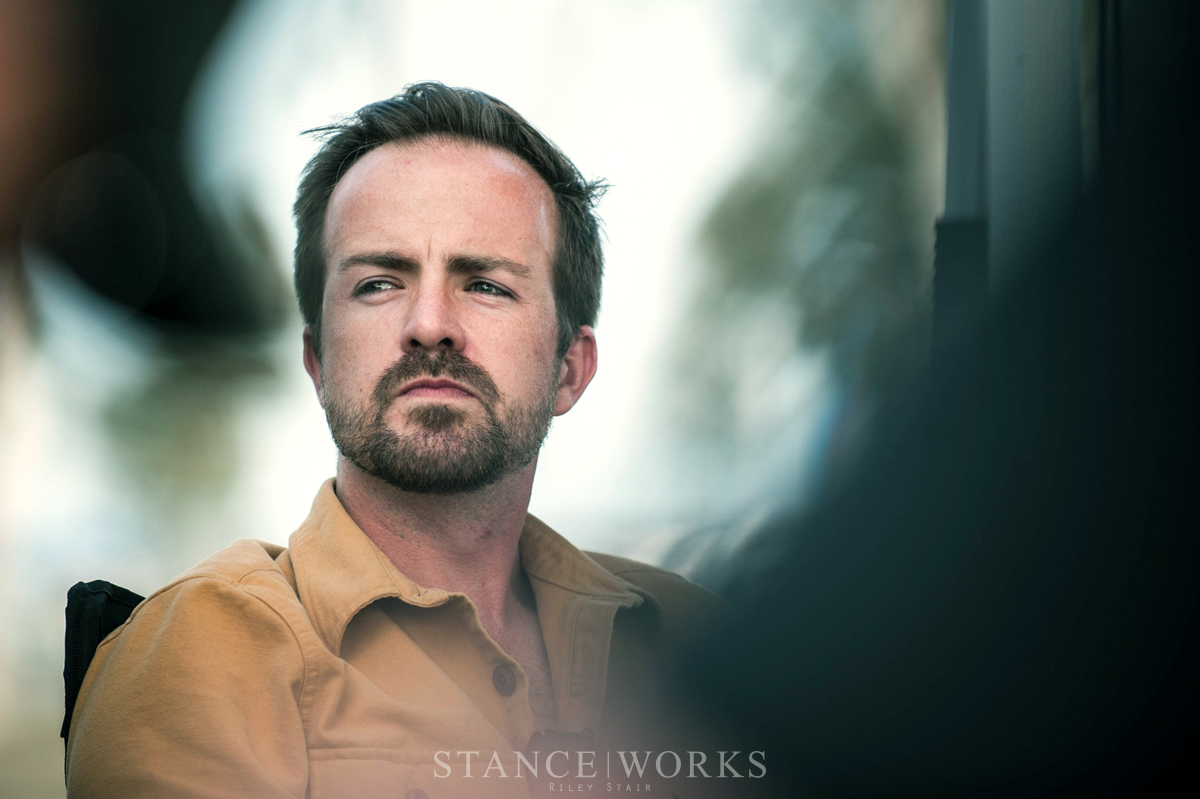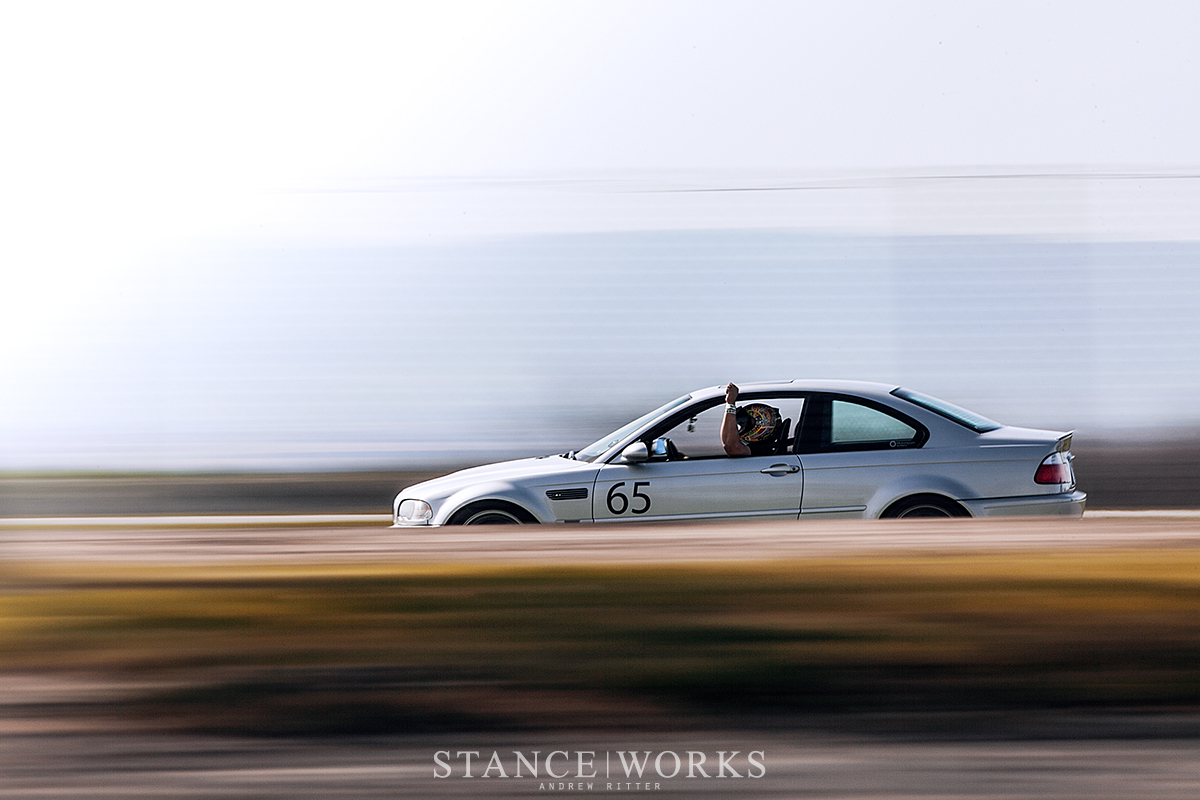 For all of us but Geoff, it was our first time out on track at Buttonwillow, and the day's laptimes reflected our growing comfort level and familiarity with the track. Numerous seconds were shaved between sessions one and two for each of us, and even more between sessions two and three. Armed with his camera, Andrew captured us as we completed lap after lap. In an unfortunate turn of events,  Riley's sessions were pushed to Sunday, meaning we were unable to run our 5ers head to head – however, he was alongside Andrew to capture highlights throughout the day.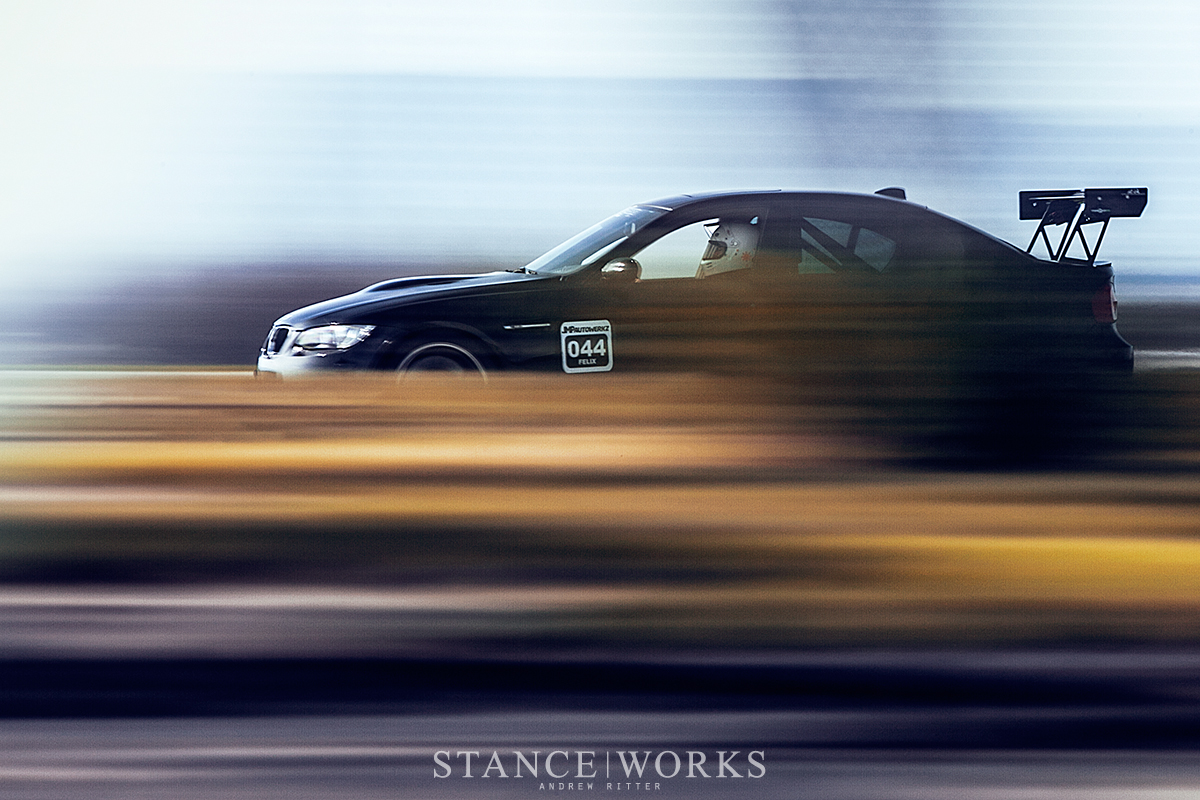 While Geoff partied hard in the open-passing run group, Cory, Kyle, and myself were working our way through the ranks of the low-intermediate group, and with that came the hurdles of track traffic. With 37 cars in our run group, free space on track was next to nil, and we fought hard for clean laps but came up short nearly every time. Nevertheless, we managed to shave time, second by second, running at the head of our run group, until we were given permission to step up to the intermediate group.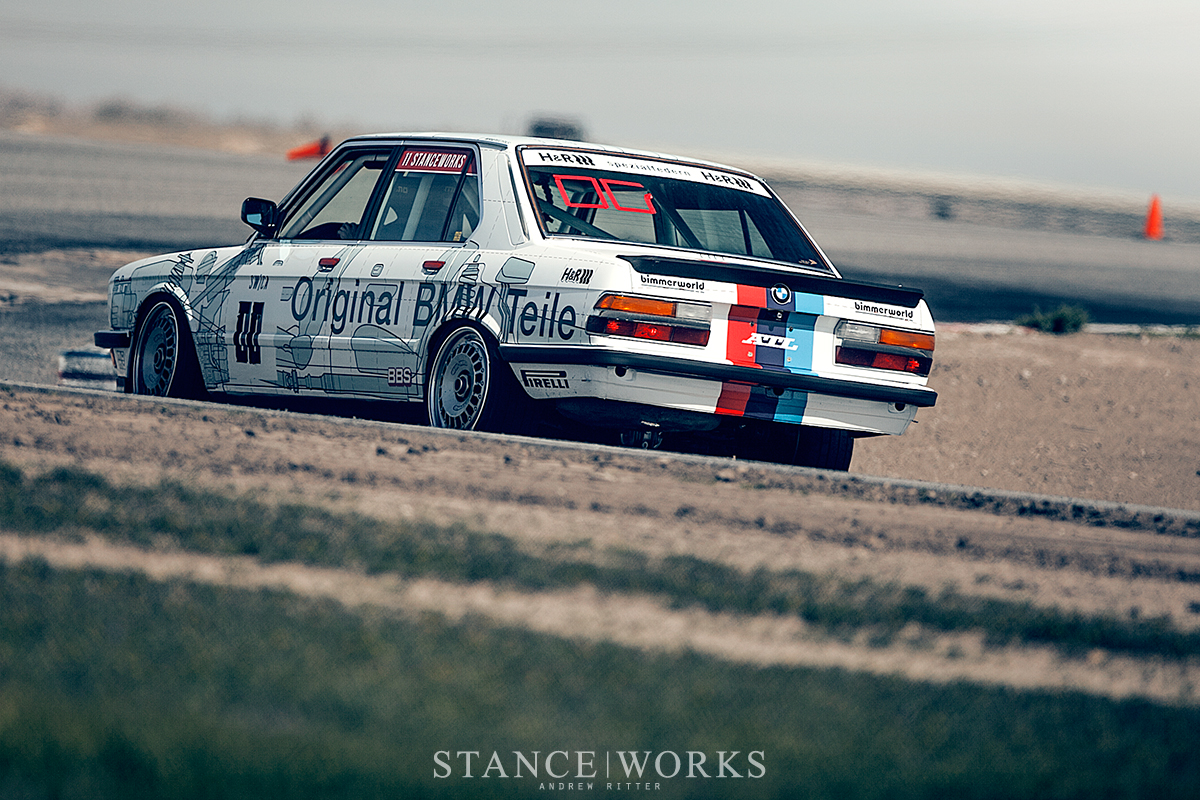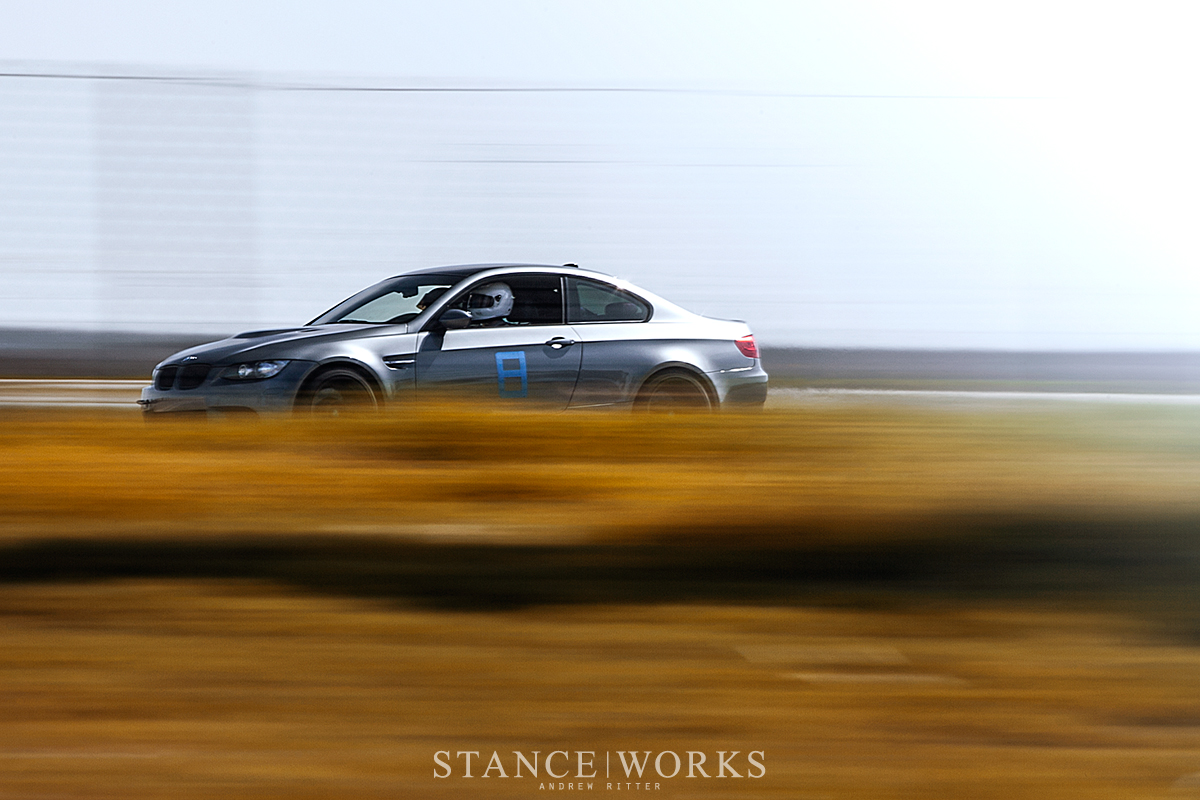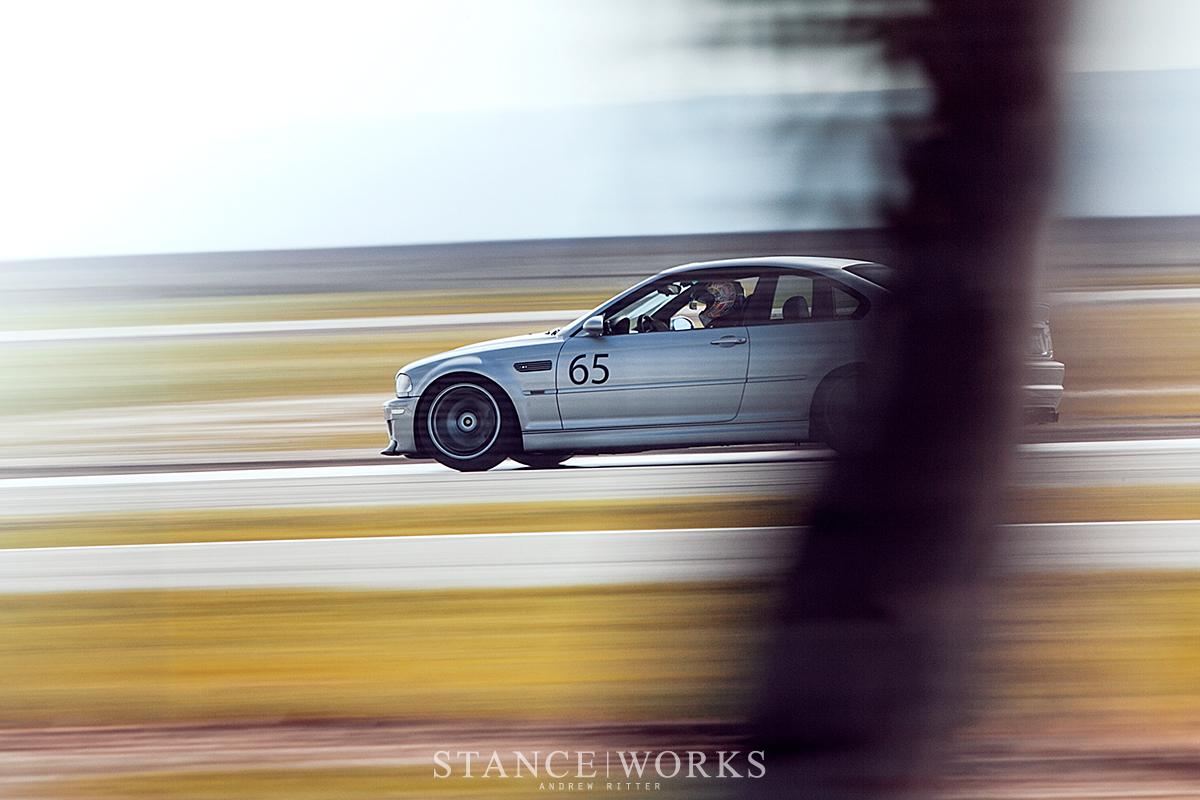 By the end of the day, we had all established our baseline for Buttonwillow's 13CW layout. Cory managed to sling his woefully slow SULEV-equippped wagon – sporting 150hp and 3600lbs of weight around the circuit to the tune of 2:18.608 – in truth, we were all impressed he wrestled the pig past the 2:20 mark. I managed to bring the E28 to the finish line with a final time of 2:11.182, with Kyle and his E36 just a tenth or so behind. Impressively, Riley managed to squeeze by in his 540i by just .017 seconds, to the tune of 2:11.165. While we won't be setting any records any time soon, we're prepared to return, and more importantly, best our times as we grow as drivers.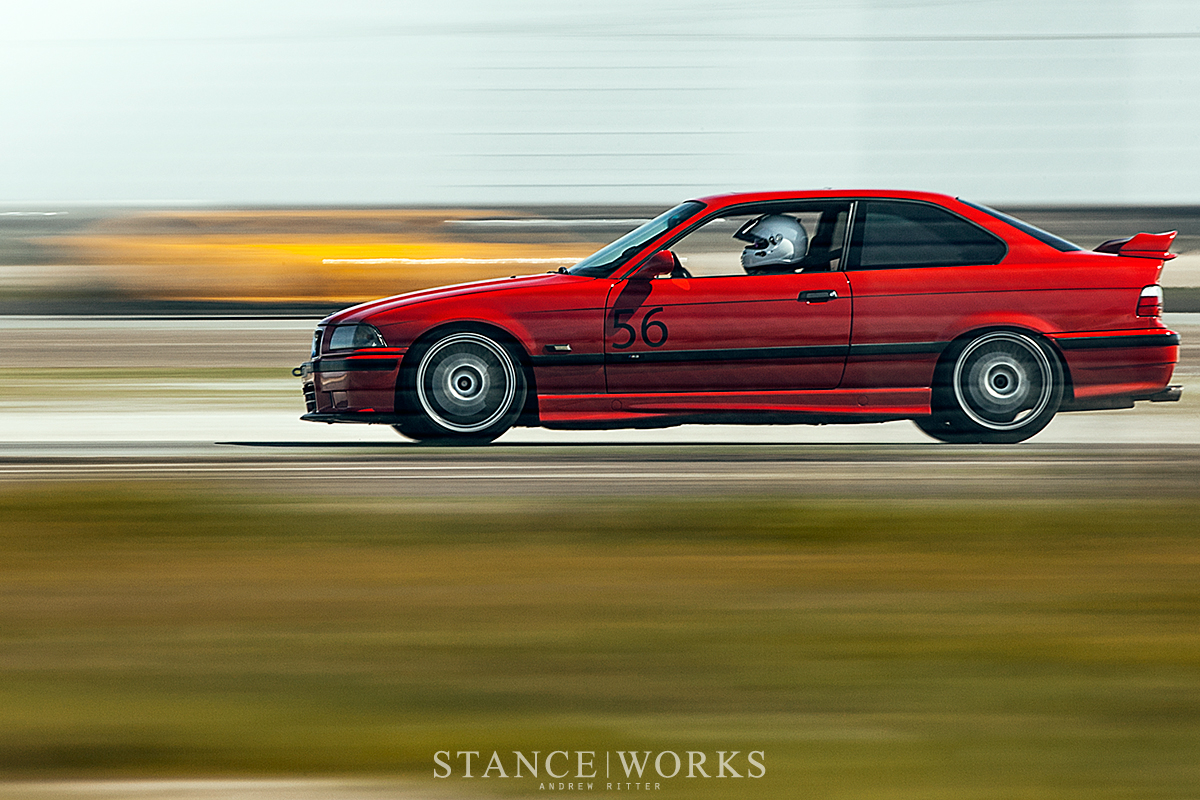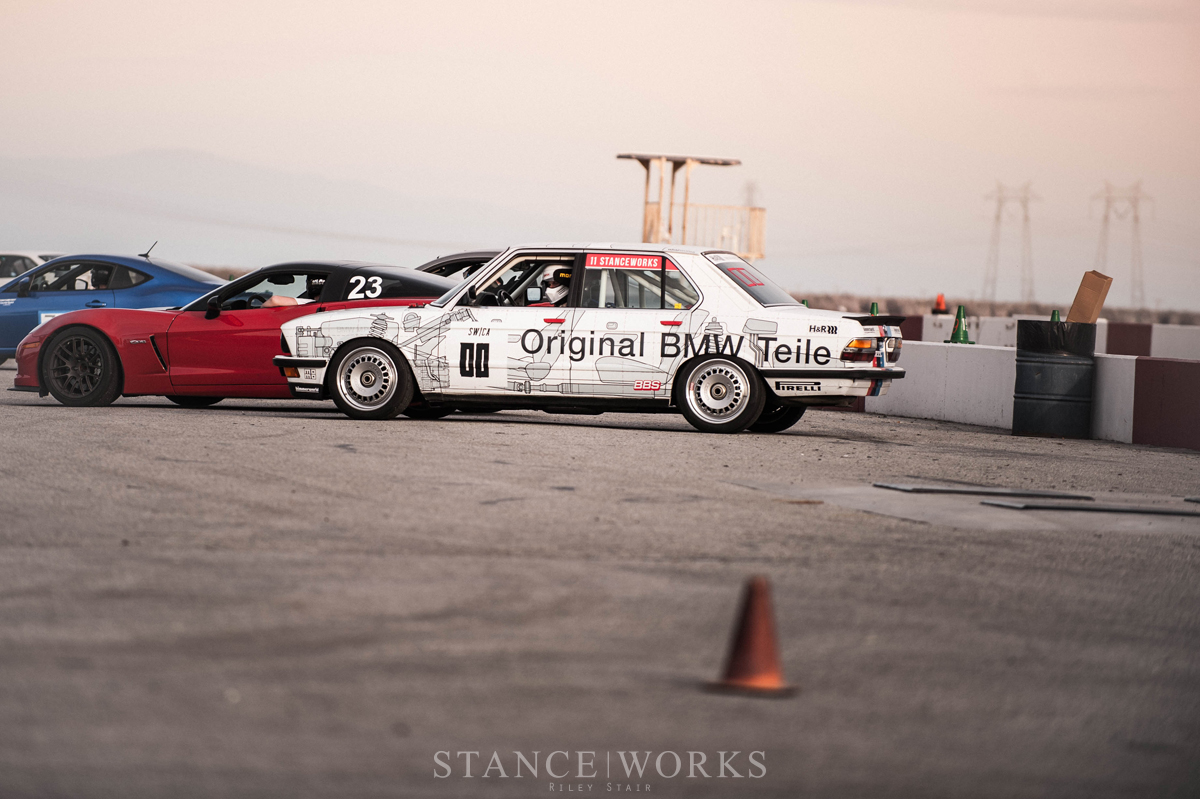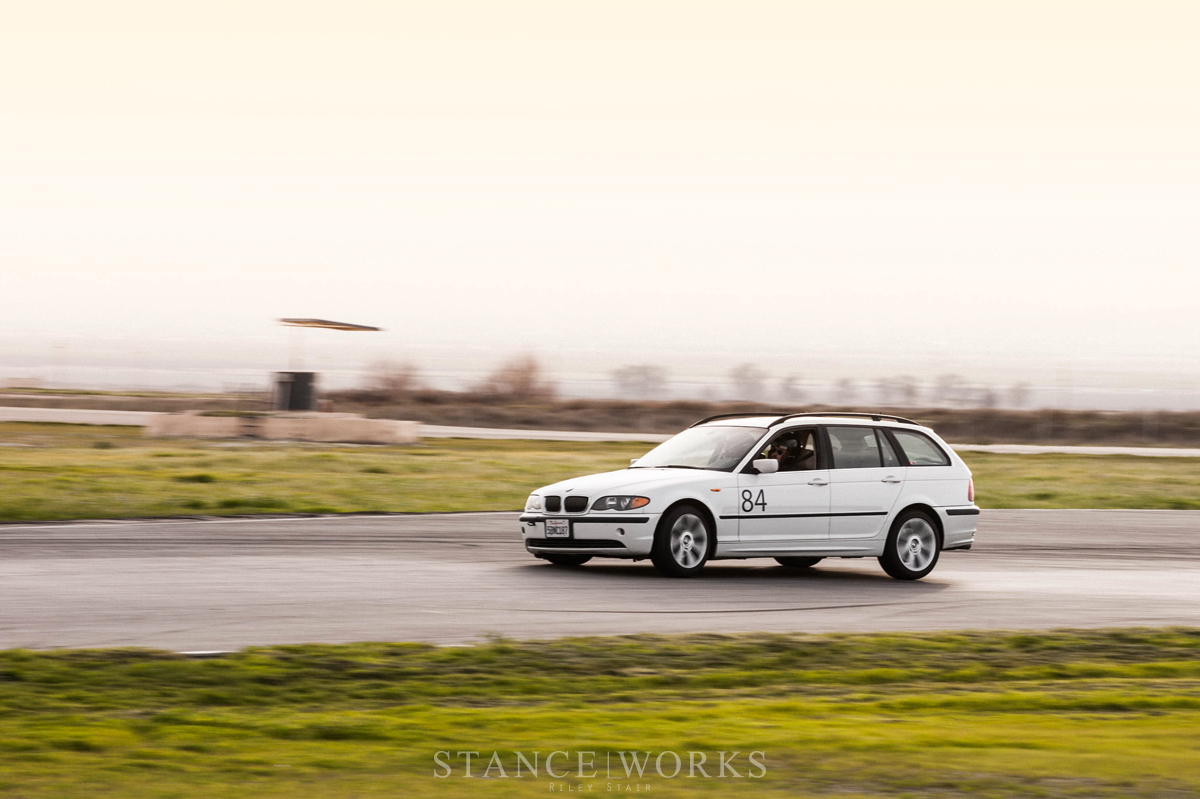 Needless to say, it was a day well spent. Between time on track, time with friends, and of course, the shop talk between it all, we're eagerly and anxiously waiting for the next event. In the mean time, I'm sure we all have a bit of maintenance to do, and a few tweaks to make. Give us a few weeks, and we hope to see a handful of StanceWorks fans join us on the tarmac.