Words and Photos by Mike Kippen for StanceWorks.com
If you are into stance, you should know the name Jason Campbell. Jason built one of the sickest G35 Coupe's of all time – supercharged, air ride, and 19″ Veilside wheels. When I saw Jason's 2010 Hyundai Genesis chilling outside the shop at Speedware Motorsports in Redmond, I was literally floored by the stance.  With only 300 miles on the car so far, Jason has already taken his talent to building this car with a fresh look.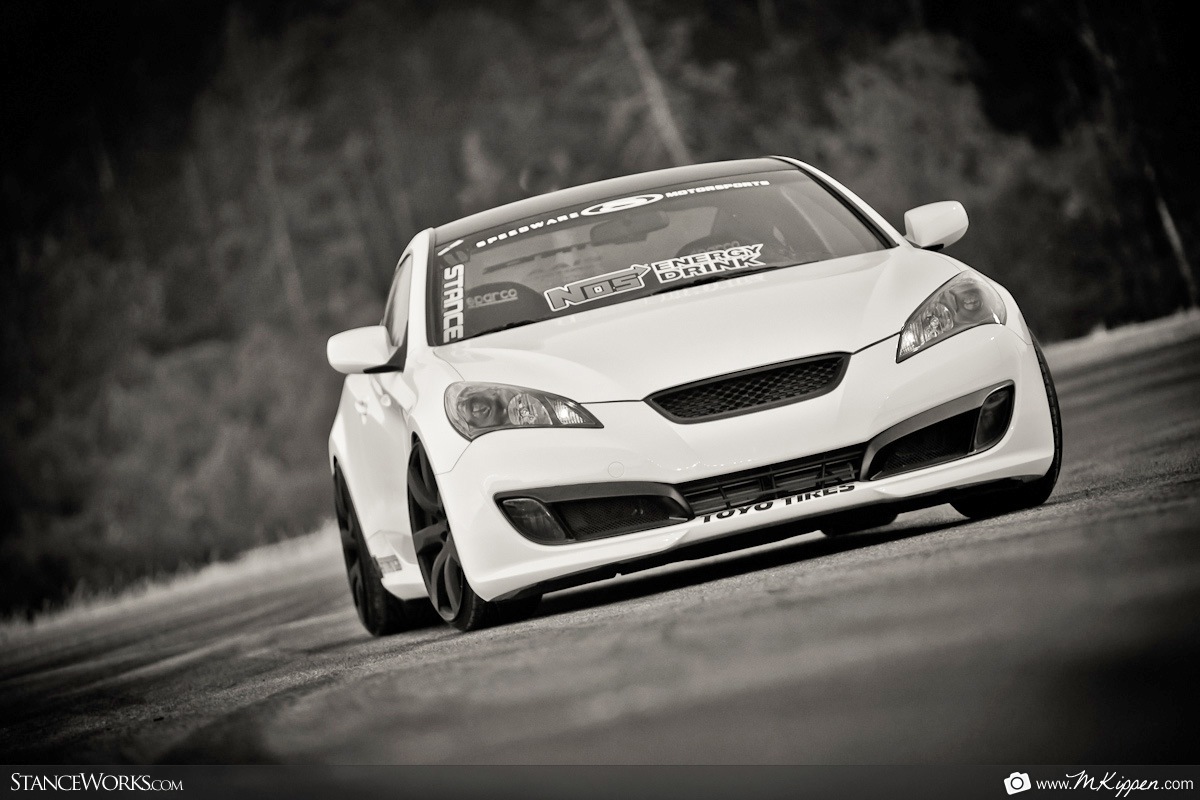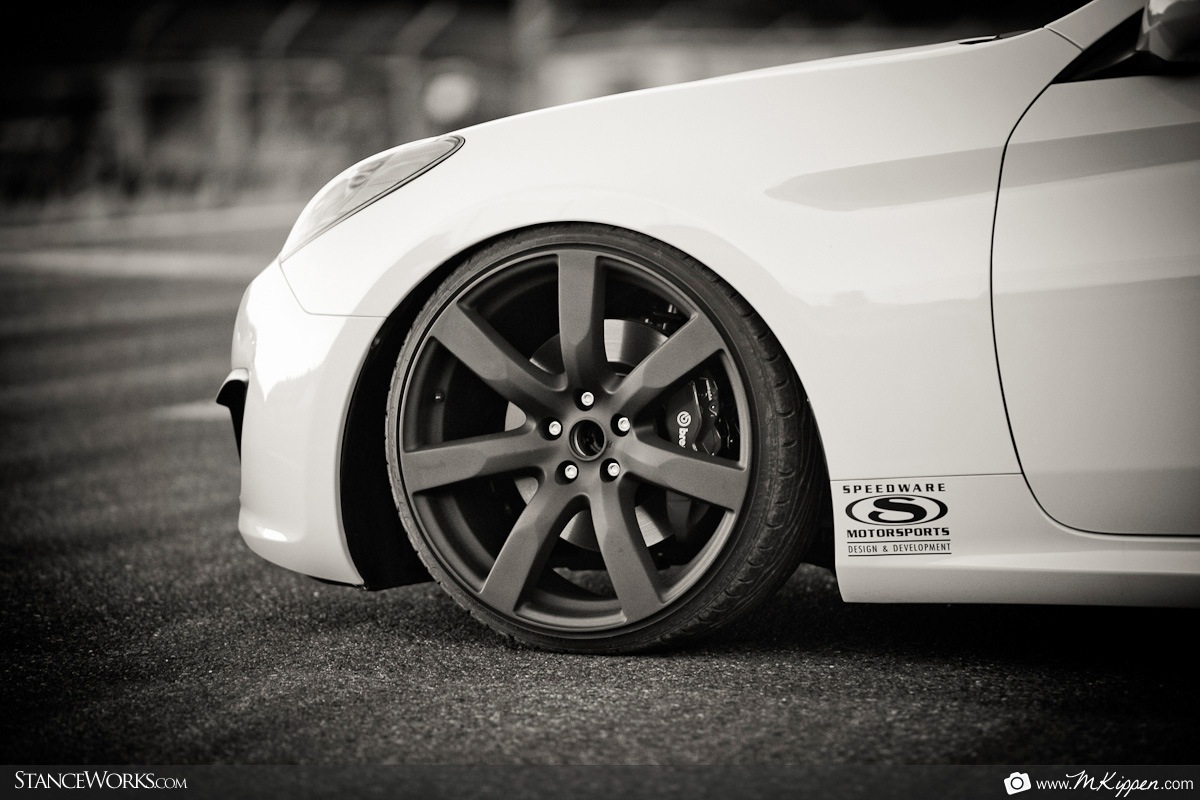 When I heard that Jason was going to have the car at the Formula D drifting in Monroe, I was really hoping to catch a few shots of the car. The opportunity came up right after the drifting was over – we were able to pull the Genesis out on the track for 15 minutes to catch a few shots to debut the Hyundai properly.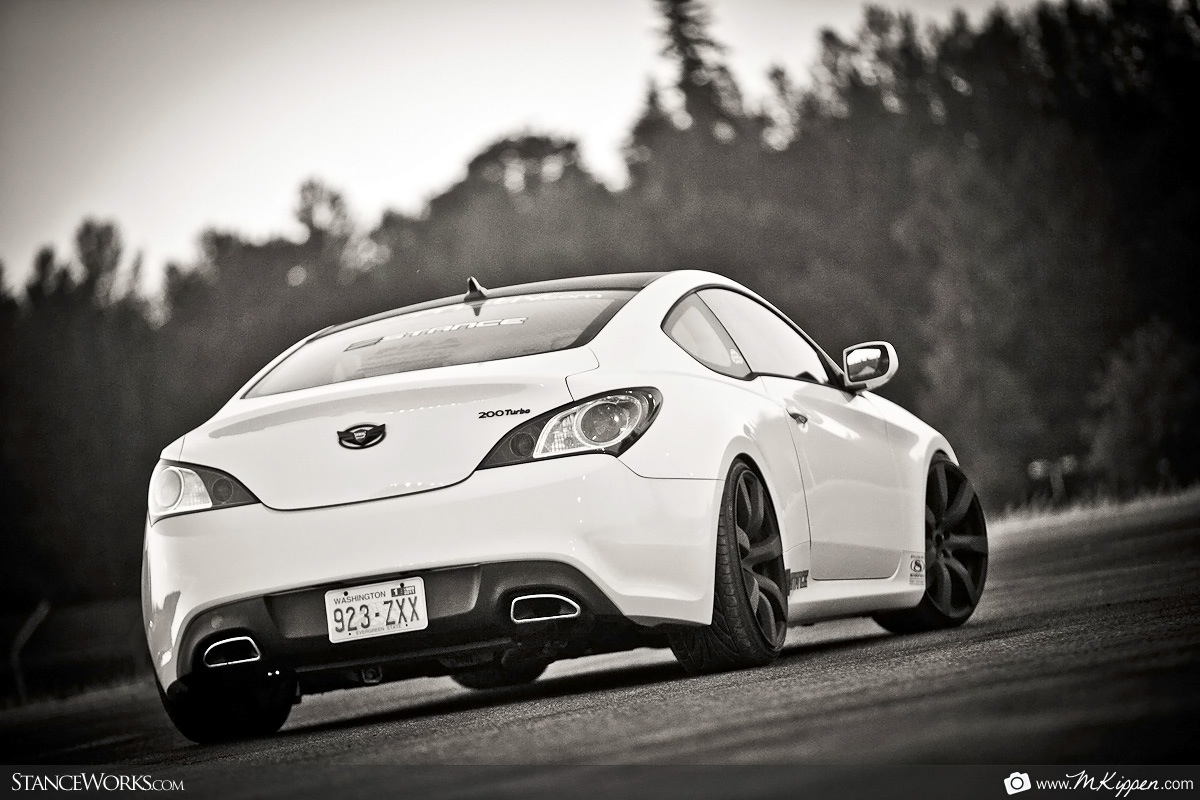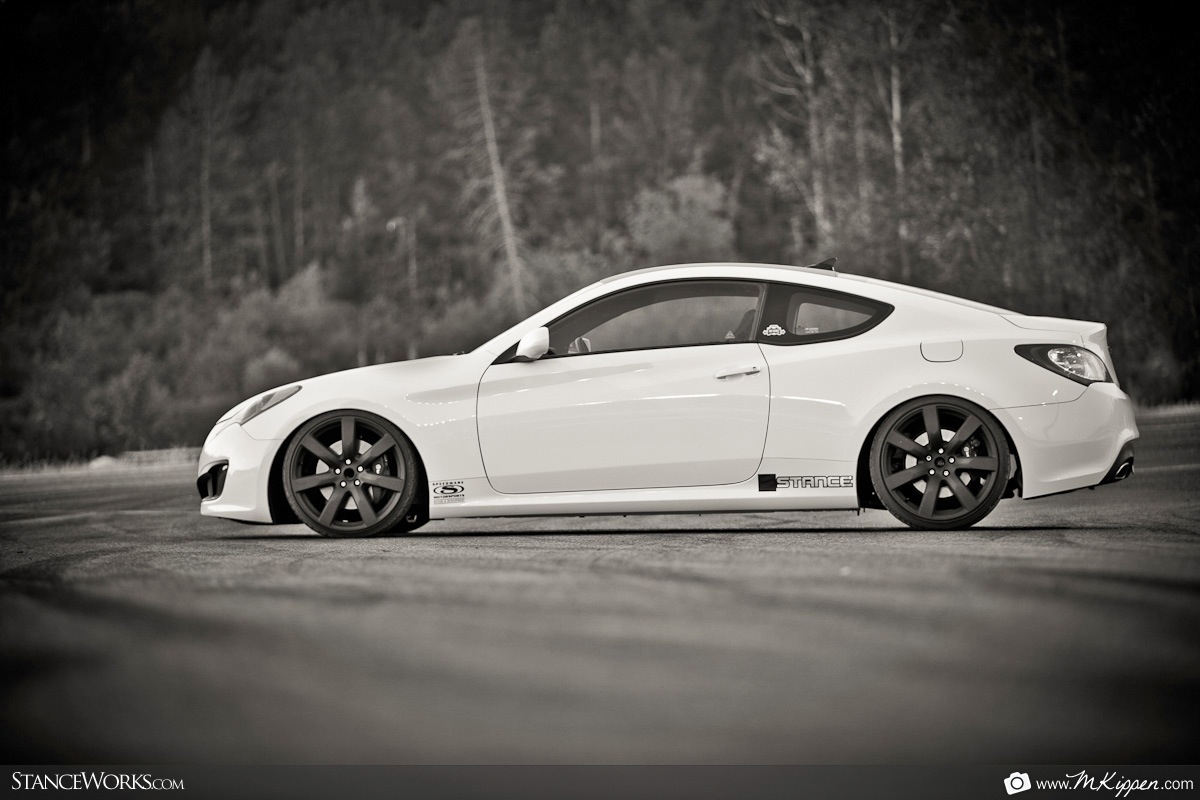 The first modifications to hit this Genesis was a set of Sparco seats and a harness bar, followed shortly by a custom grille. The biggest feature of Jason's car is definitely the black powdercoat Nissan Skyline R35 wheels which in 20×9.5 and 20×10.5 are a near perfect fit for this car. The wheels did not fit without modification – Jason worked with H&R to make some custom one-off wide trak spacers to mate the R35 center bore with the Hyundai hub.  Forged and light weight, Jason was able to find these wheels one at a time on EBay over several months for near unbelievable prices.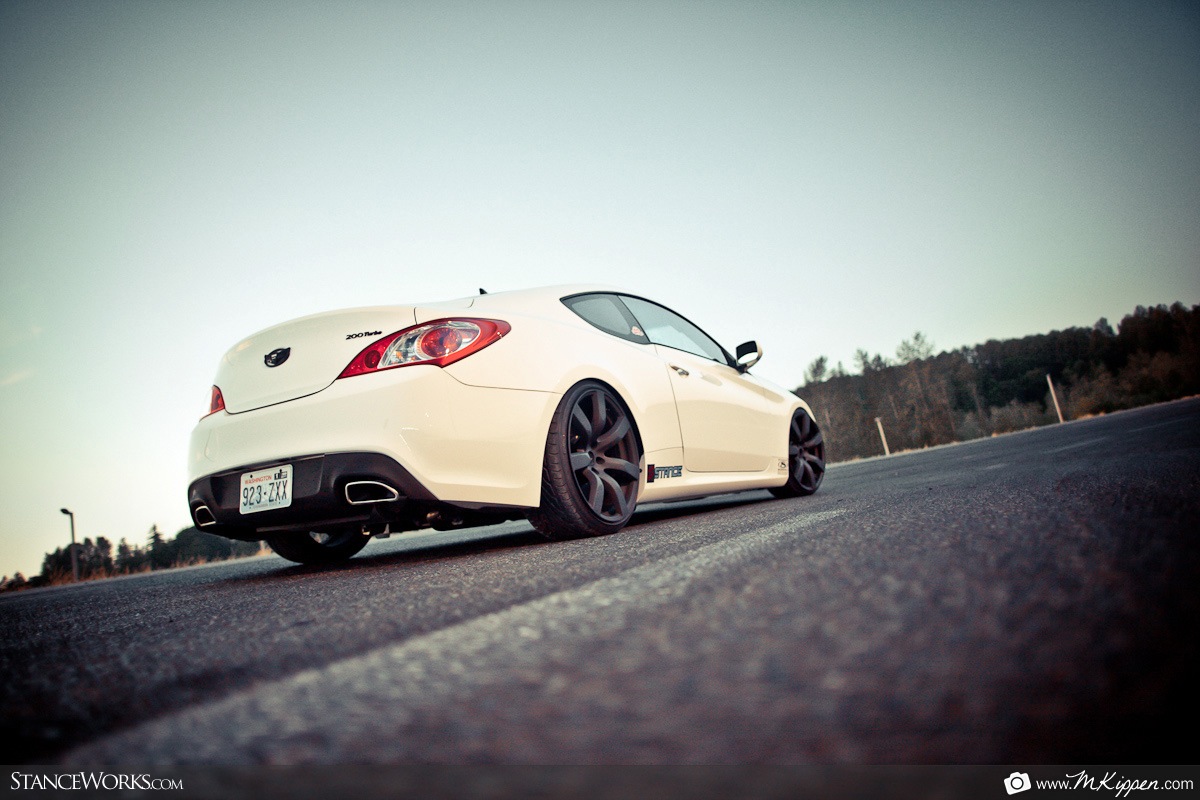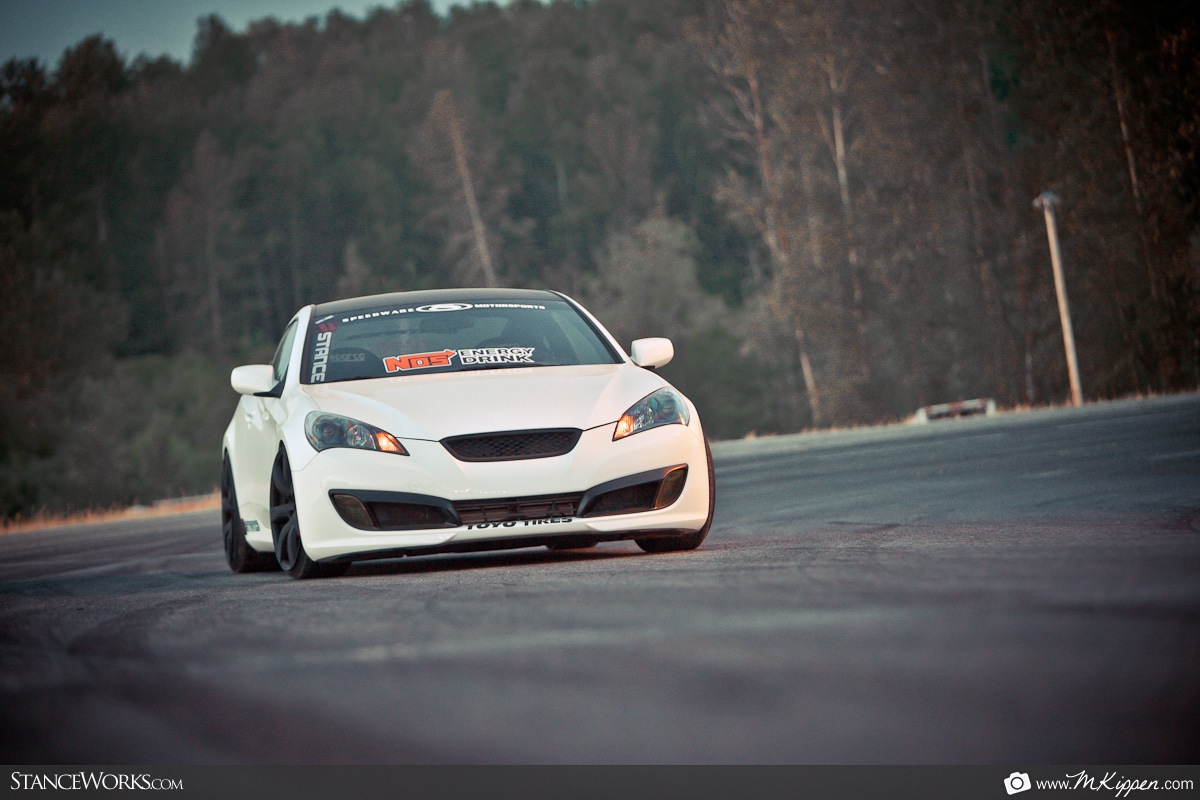 The wheels are wrapped in 235/30/20 and 265/30/20 Toyo tires which have just the right amount of stretch to give the right stance he was looking for. Jason's Hyundai is a near-complete package with the KDM headlights, custom painted black badges and a carbon wrapped roof.  I have a feeling that Jason is just getting warmed up – keep an eye out for this Genesis in the Seattle area. And if you're still in doubt purchasing Used Hyundai Cars, I suggest you shouldn't be as this brand offers more than what you think of.