At 34 years old and with three prior StanceWorks features under his belt, it may come as a surprise to many to find that Evan Brown isn't what we'd call a life-long car enthusiast. In fact, it's only the last decade-or-so of his life that have been consumed by the sickness that ails us all. It's thanks, or no thanks to trials and tribulations that have brought him into the fold, now either blessed or cursed with a passion for cars that will likely never wane. Today, though, his journey has brought him back to the StanceWorks homepage once again, this time to share his latest creation: the ITEM-B Autohändler E36.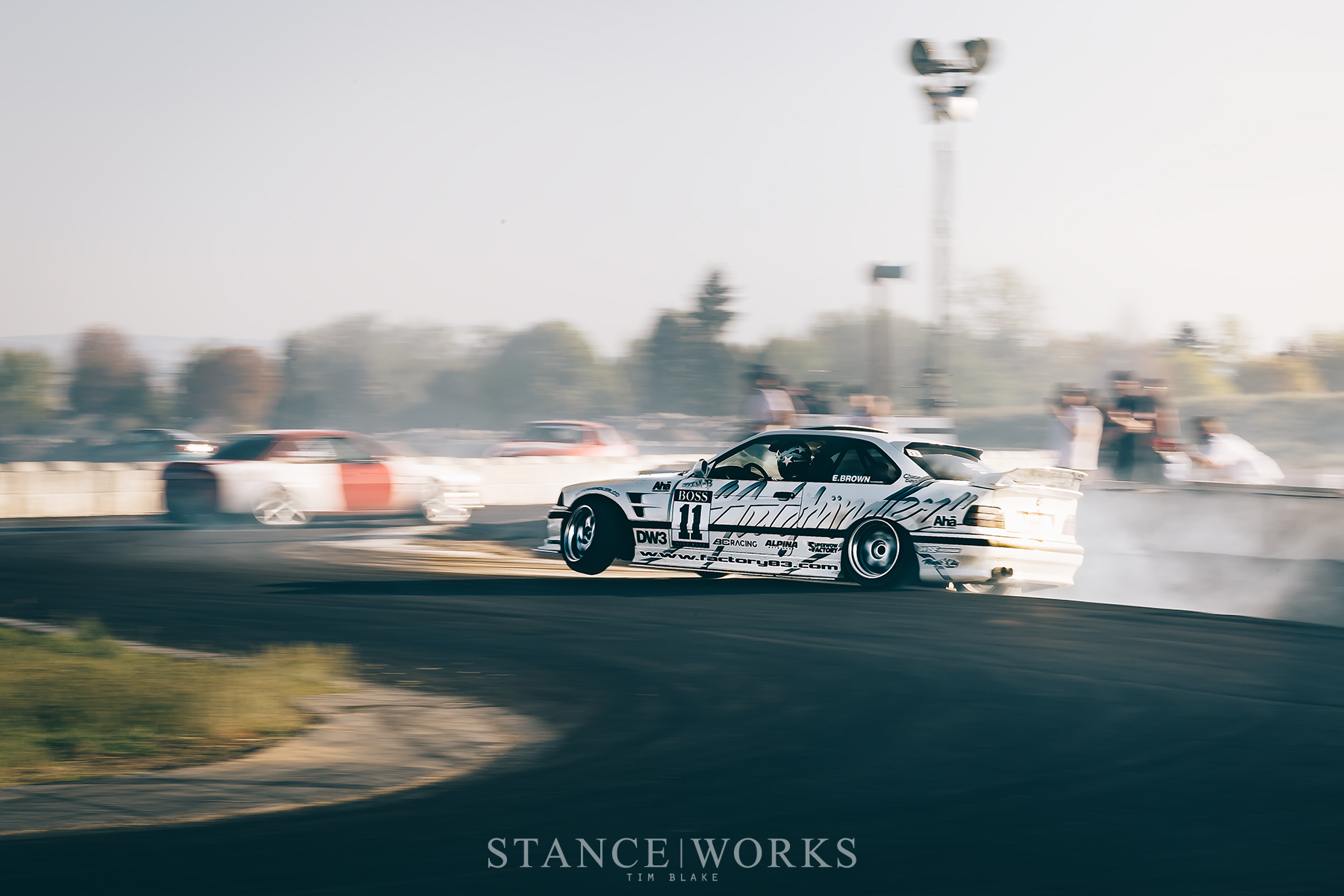 Without question, there's plenty to discuss about the parts that comprise Evan's widebody Factory 83-penned E36 drift machine, but there's backstory that enriches it: the E36 is a culmination of convergent storylines, and after a decade, it all ends here.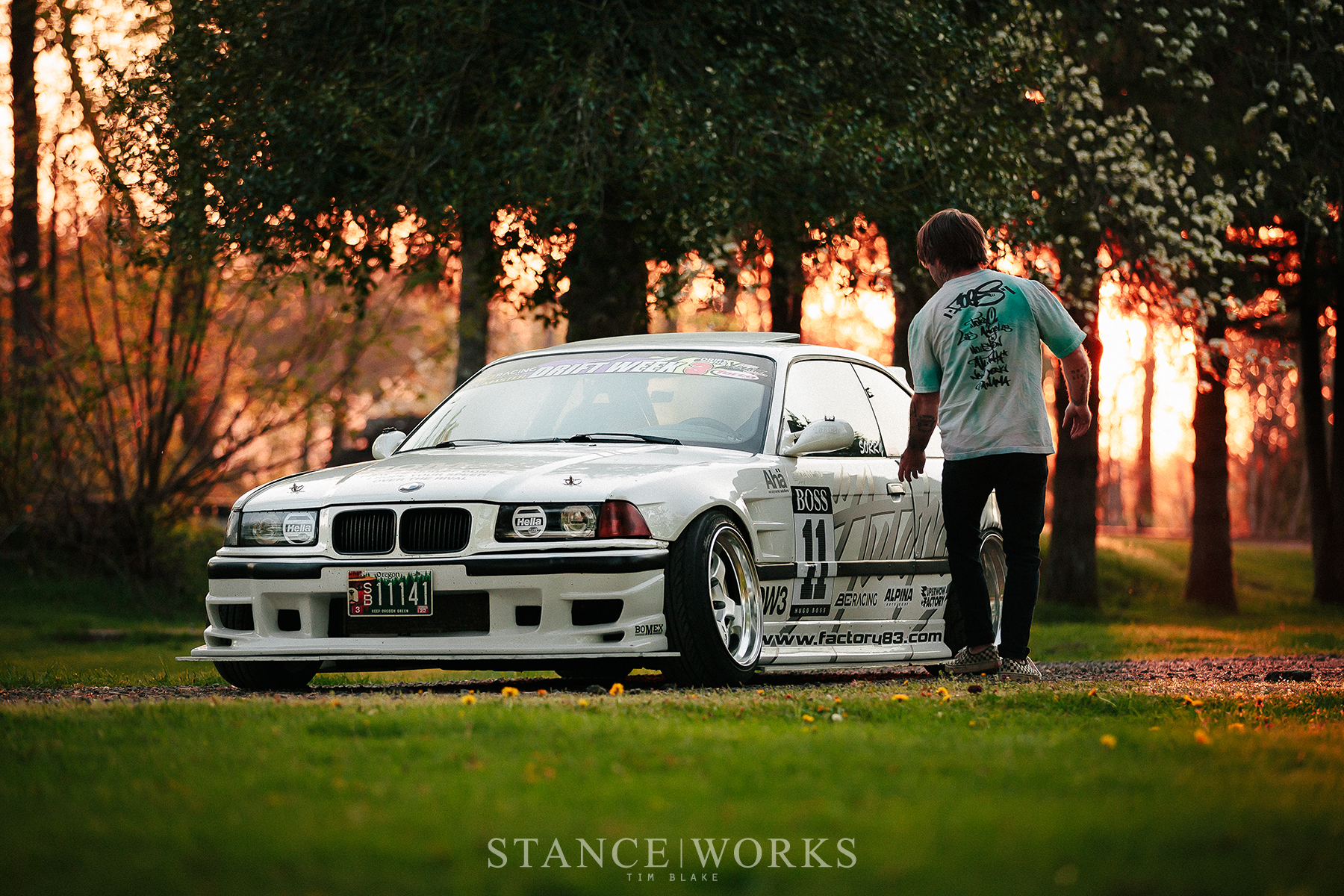 In a past life, Evan found himself hitch-hiking and hopping trains, travelling back and forth across the country, living out of a backpack and surfing from couch to couch, occasionally working with bicycles, his former passion. "I ended up living in just about every fun major city in the USA for a few weeks here, or a few months there," he says. His travels eventually brought him to New York City, where he found work as a bicycle courier and mechanic, before that career path was abruptly ended, after Evan was run over by a 12,000lb box truck in the streets of Manhattan in 2011. After a 5-week stay in the ICU with little hope of survival, after skin grafts that covered 12% of his body, and following dozens of surgeries, the 2-year recovery process began. "I felt as if I entered the hospital that day 2 years ago one person, and was emerging an entirely different one," Evan explains. Bringing his story full-circle, he dives in further. "The 11 number plate on the car is a special number to me. It was almost like in 2011, one version of me died, and the person that emerged from that, the one that is into cars, is an entirely different one."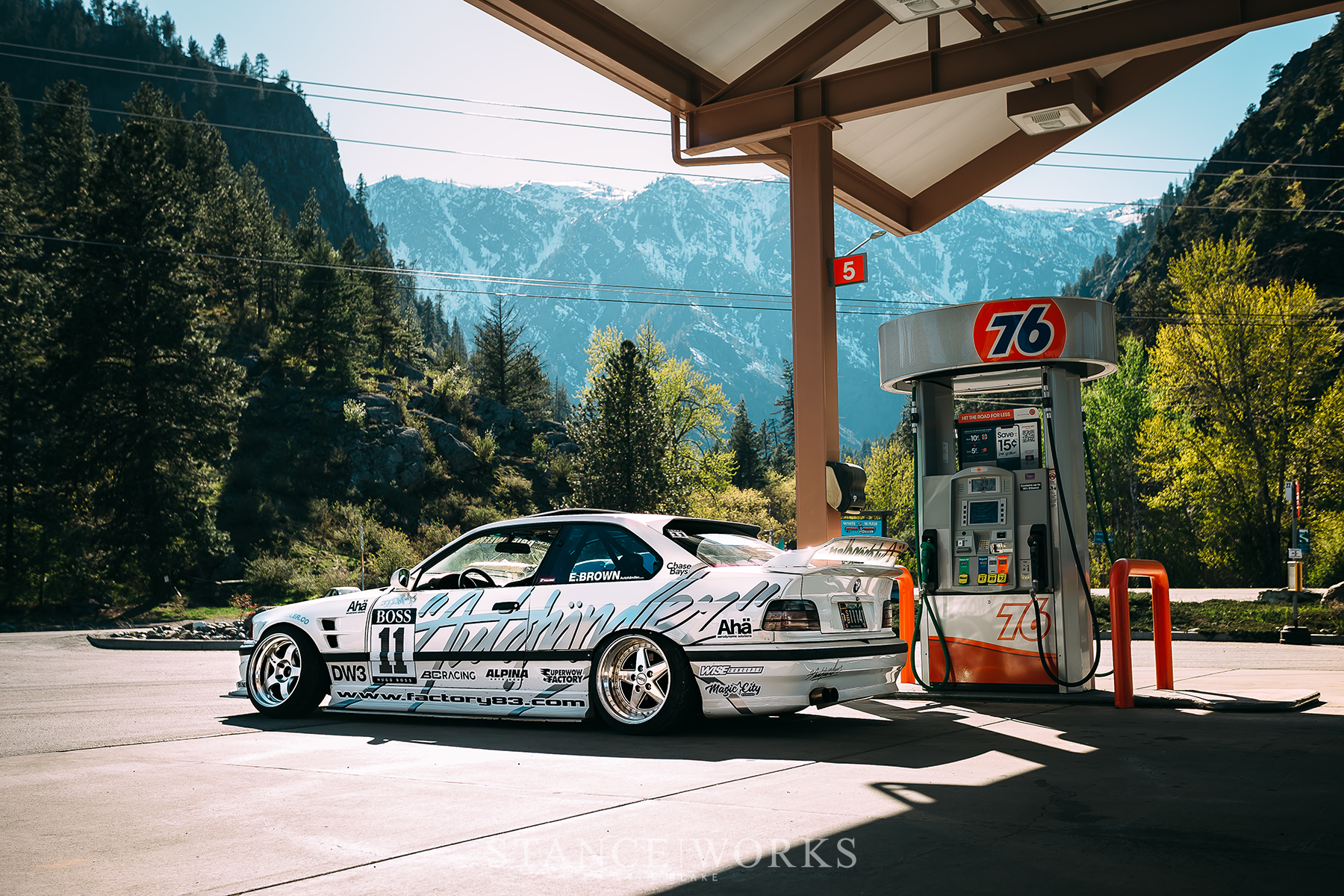 After the wreck, Evan knew his days of riding bikes was over. He had lost considerable motion in his left ankle, following the wreck that de-gloved his leg from the knee to the ankle itself. "I was approaching true adulthood with nothing more than some good stories and a whole lot of medical trauma. I needed something to focus my time, and creative energy on, and ideally it would be something that was equally as exciting as the life I had previously lived," he says. In 2013, Evan stumbled across the sport of drifting, and the rest, he says, is history.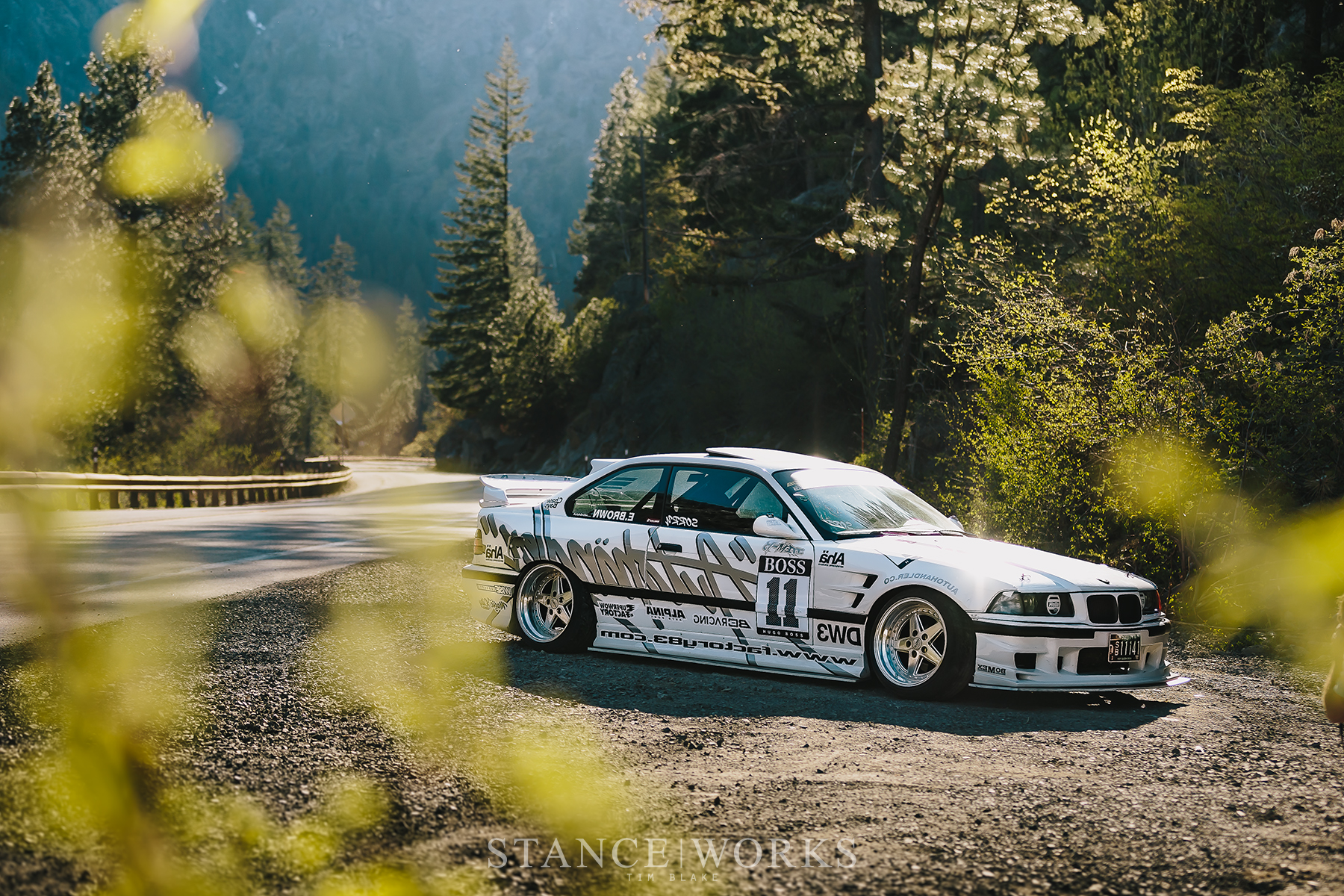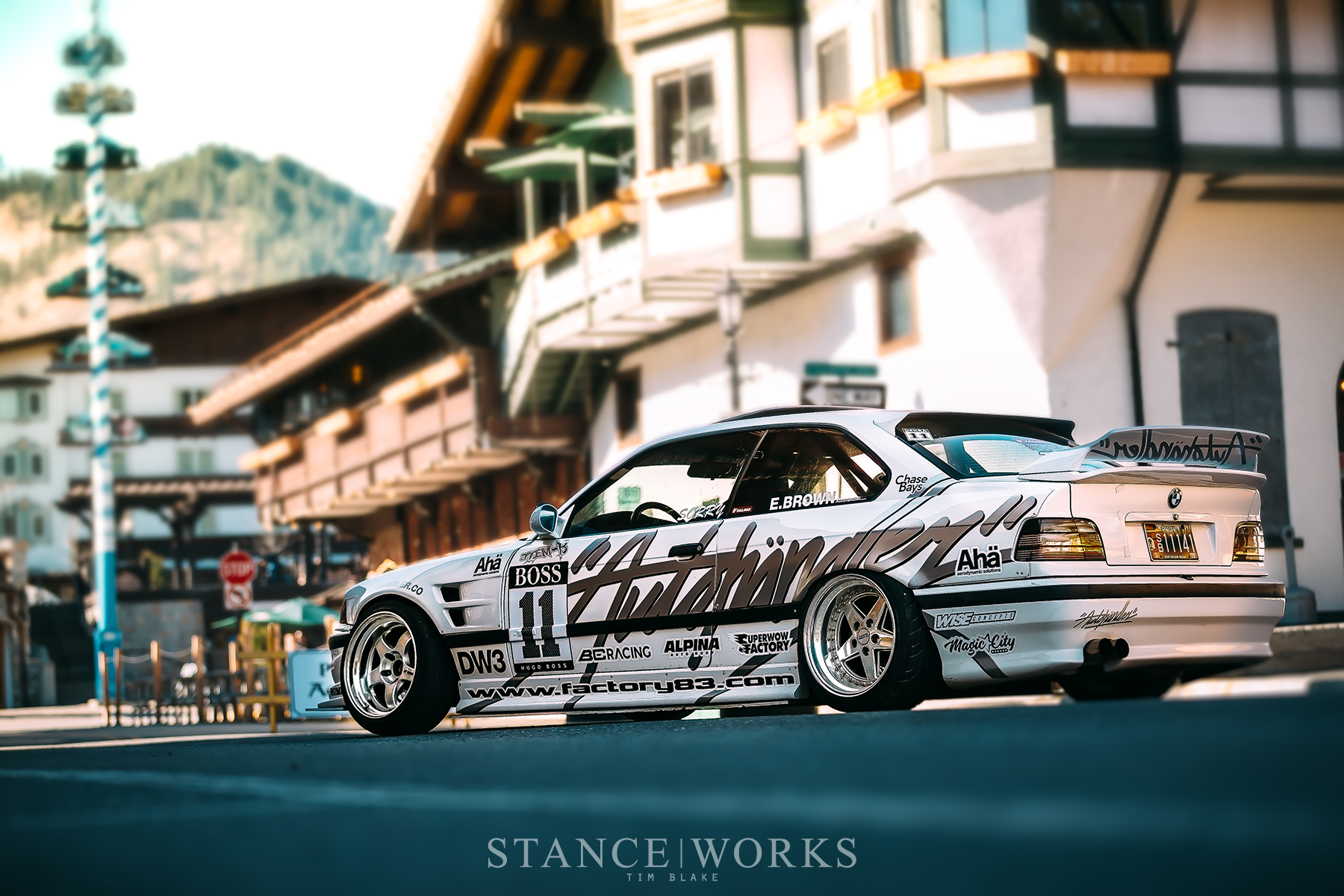 In the decade that has followed, we've featured his FC RX7 an impressive three times, tallying the changes and telling the stories of its evolution, where it has cemented itself as an integral part of the community. Throughout those years, though, Evan has always fancied the BMW marque, despite not driving one competitively until 2019 when he built a 2JZ-powered E46. Despite his best efforts, the car never seemed to evolve past lazy track manners, and Evan never found it possible to fall in love with what he had built.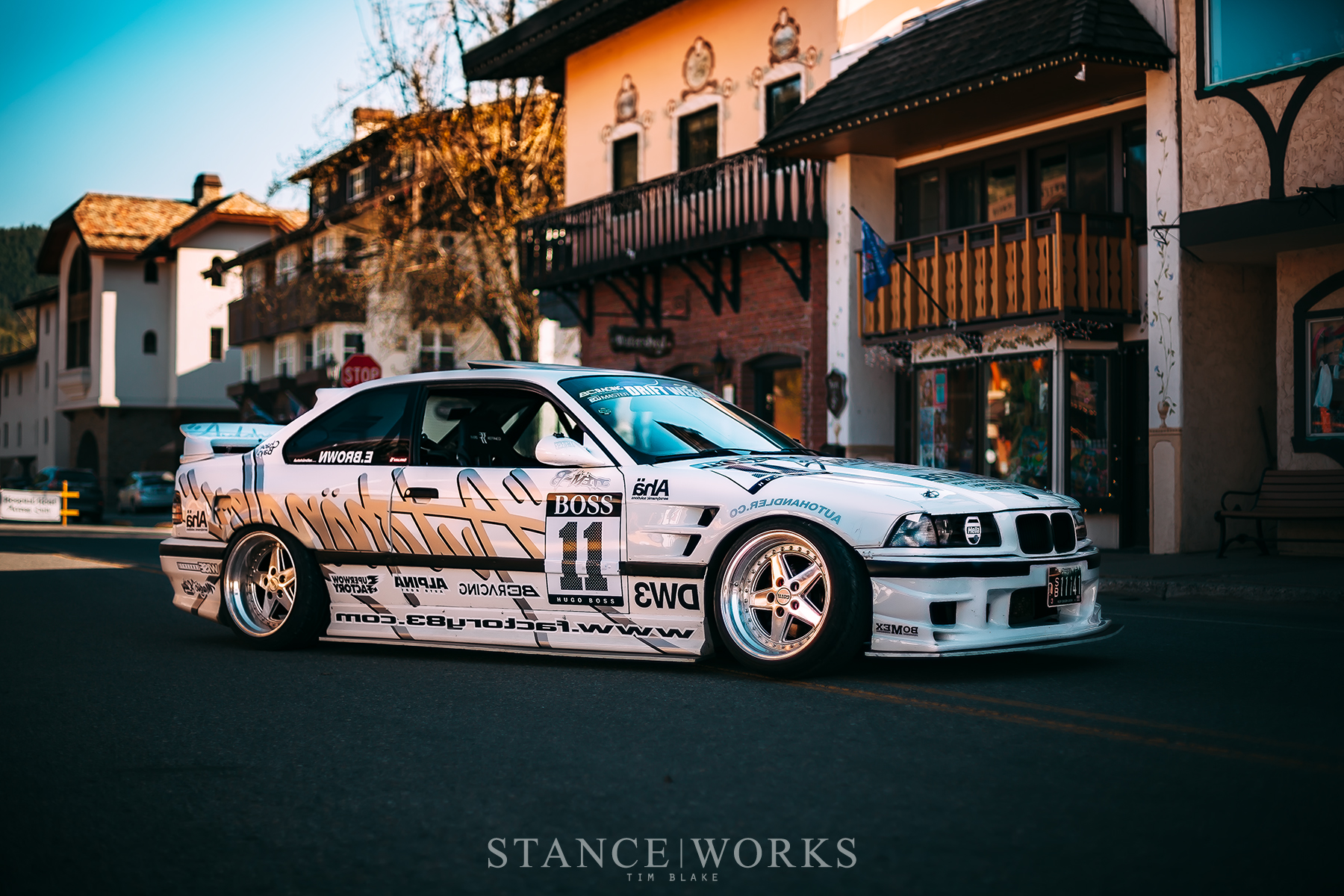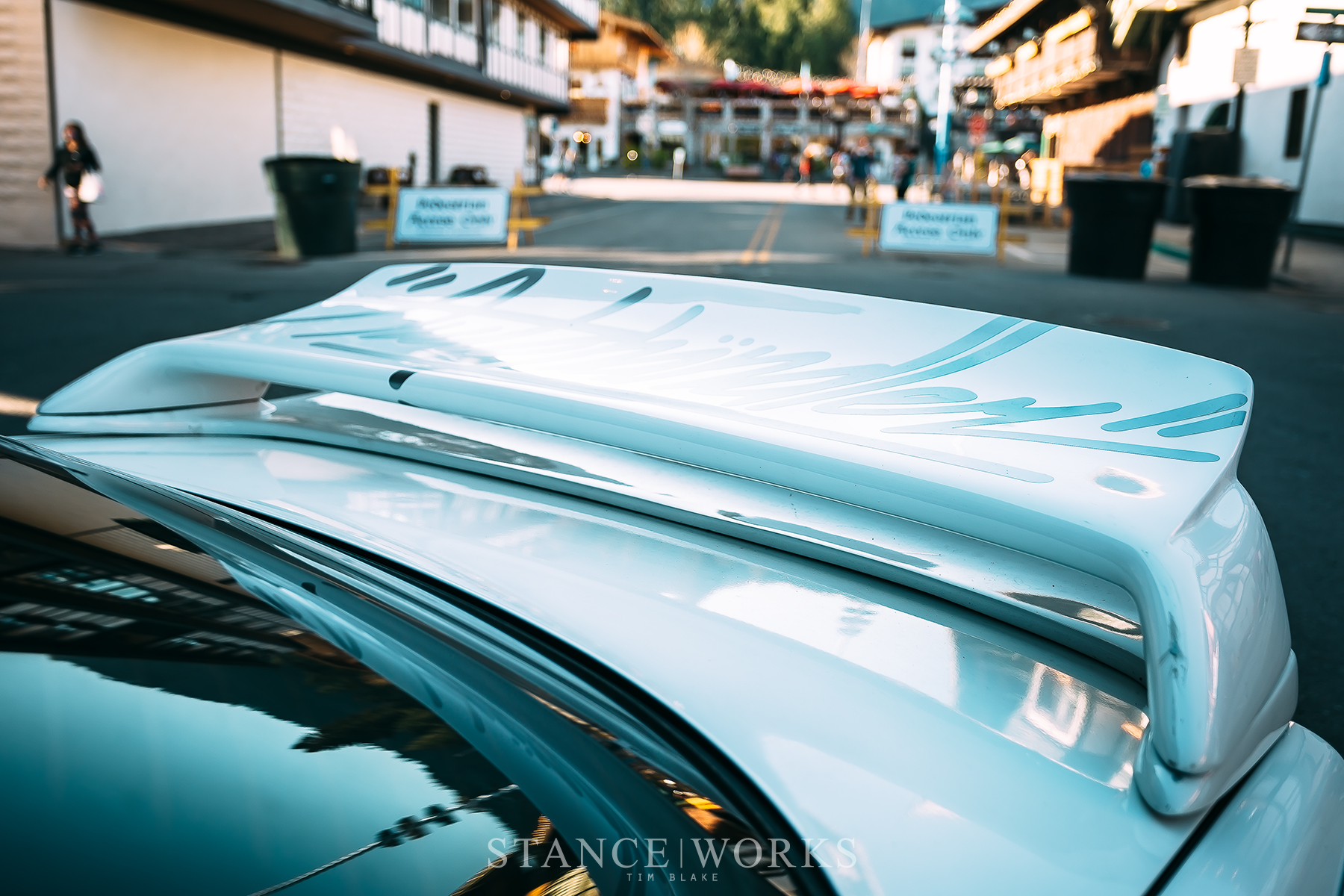 "I seized the engine at Midpond circuit in Alabama," he recalls. "I was graciously being hosted by the entire staff of Chase Bays as my tour guides, and while I sat on the sidelines of the event, one of them, Johnny Wilds, drove to his house that was nearby and brought me back his E36 325i drift car […] The car had a basic suspension build, M50 engine, and dual calipers, and he threw me the keys and said "You shouldn't have come all this way to not be able to drive. Go have fun!" Evan went out and immediately ran nearly a dozen hotlaps in the car, and never skipped a beat. He claims it to be one of the greatest highlights of his drifting career, and some of the most fun that he's had behind the wheel. "I realized that, despite the power difference, I had 95% of the fun I have had in a 500hp car but with 1/10th the amount of headaches, tire wear, and overall cost. I knew at that moment that's what I wanted to do… So I sold the E46 at a severely discounted price a few months later and built an E36."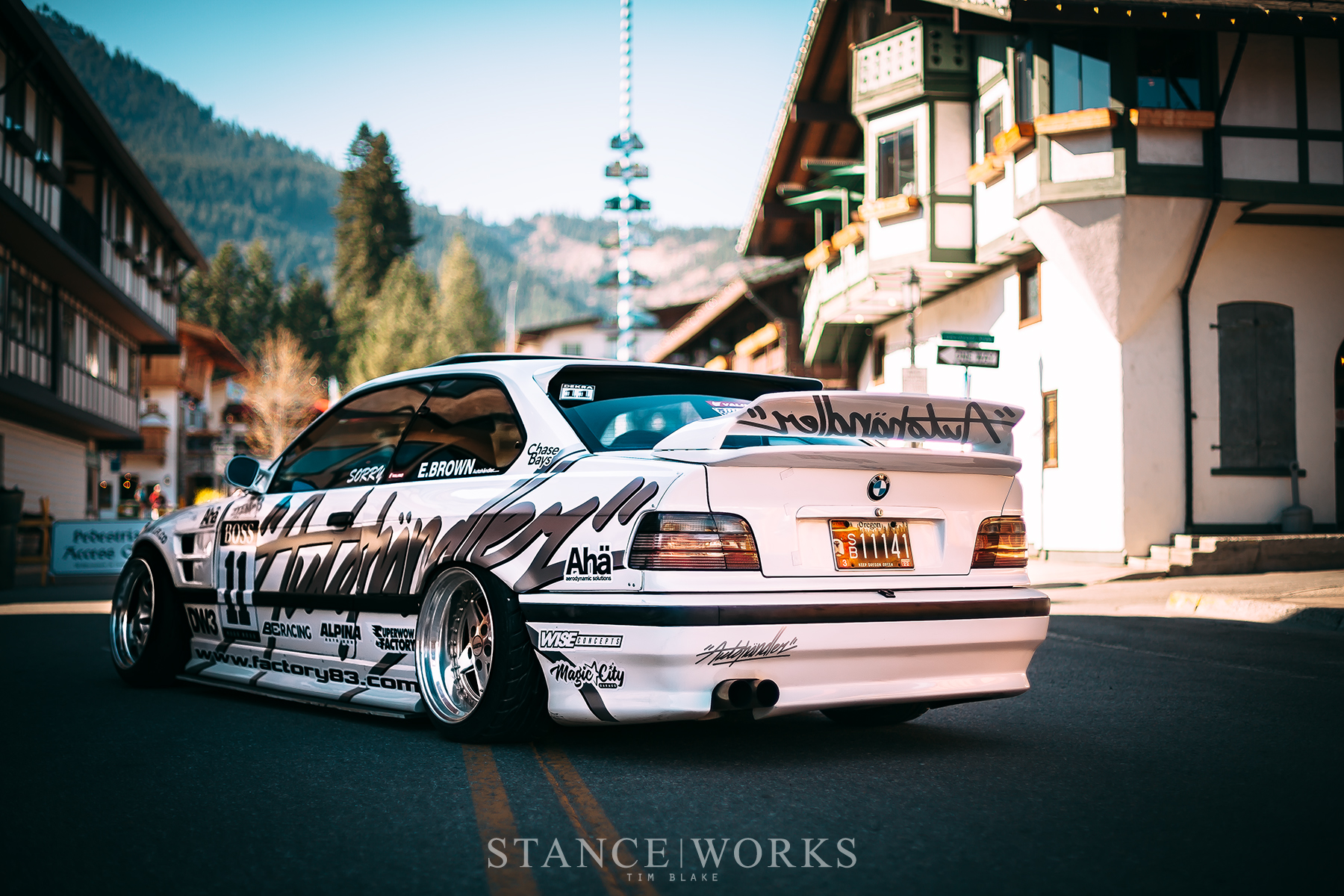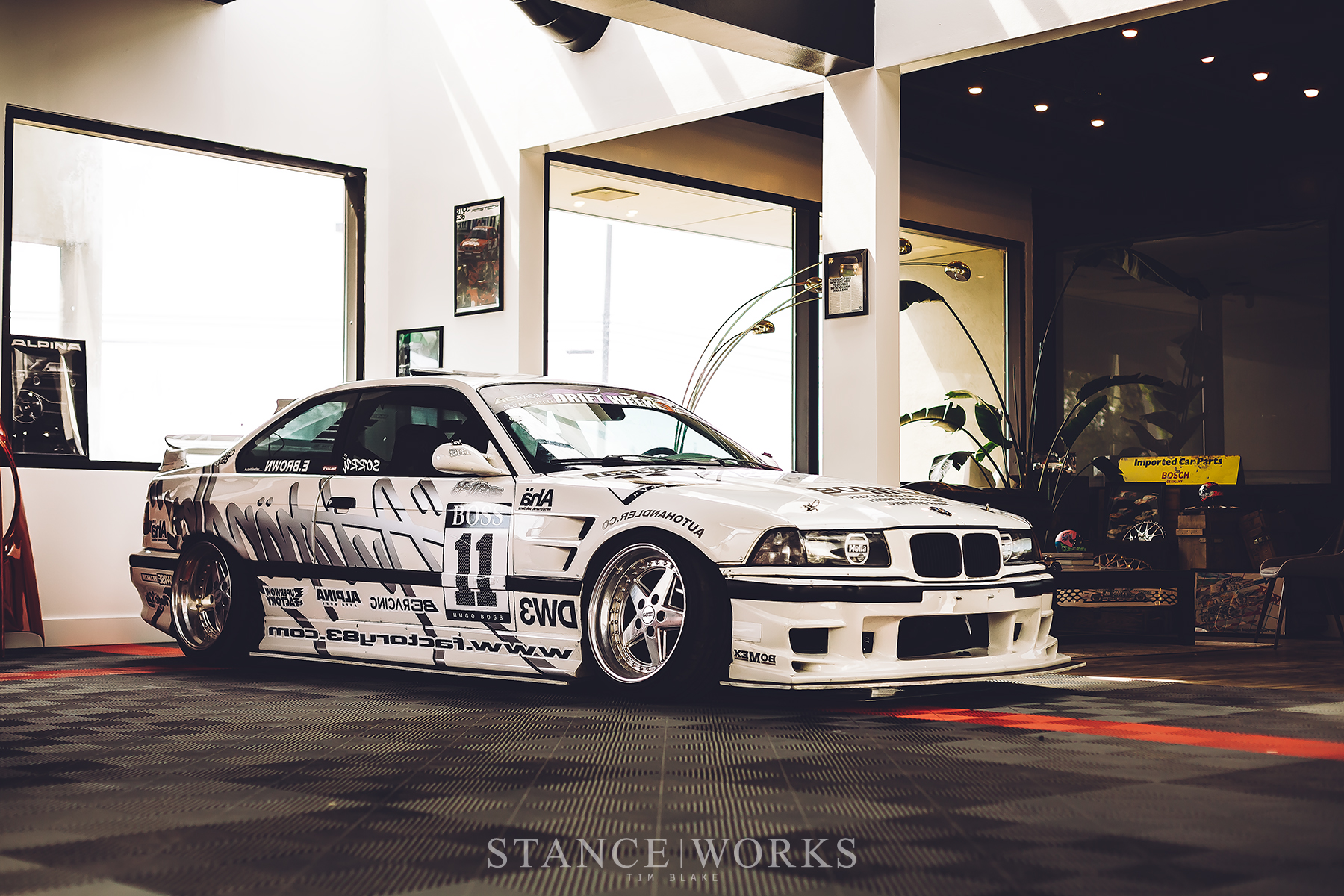 That, of course, brings us to the Autohändler M3 – a car built to carry his interests forward, including his newest endeavor as co-owner of Autohändler, a Portland-based boutique that divides its time as a creative office, content hub, parts manufacturing, and as a special-interest car dealership. The M3, of course, showcases many of the brand's talents, including the custom bodywork that adorns the car.  Aside from the BOMEX front bumper cover, it's all
"Ahä" bodywork, from the rear bumper to the front and rear fenders, the side skirts, and the wing. While Evan has no plans to sell the bodywork retail it's definitely something he's willing to provide to clients that turn to Autohändler for a build. He says that, if you have a BMW, make sure that you get it maintained (visit sites like https://www.bimmerperformancecenter.com/factory-maintenance/ to find more details).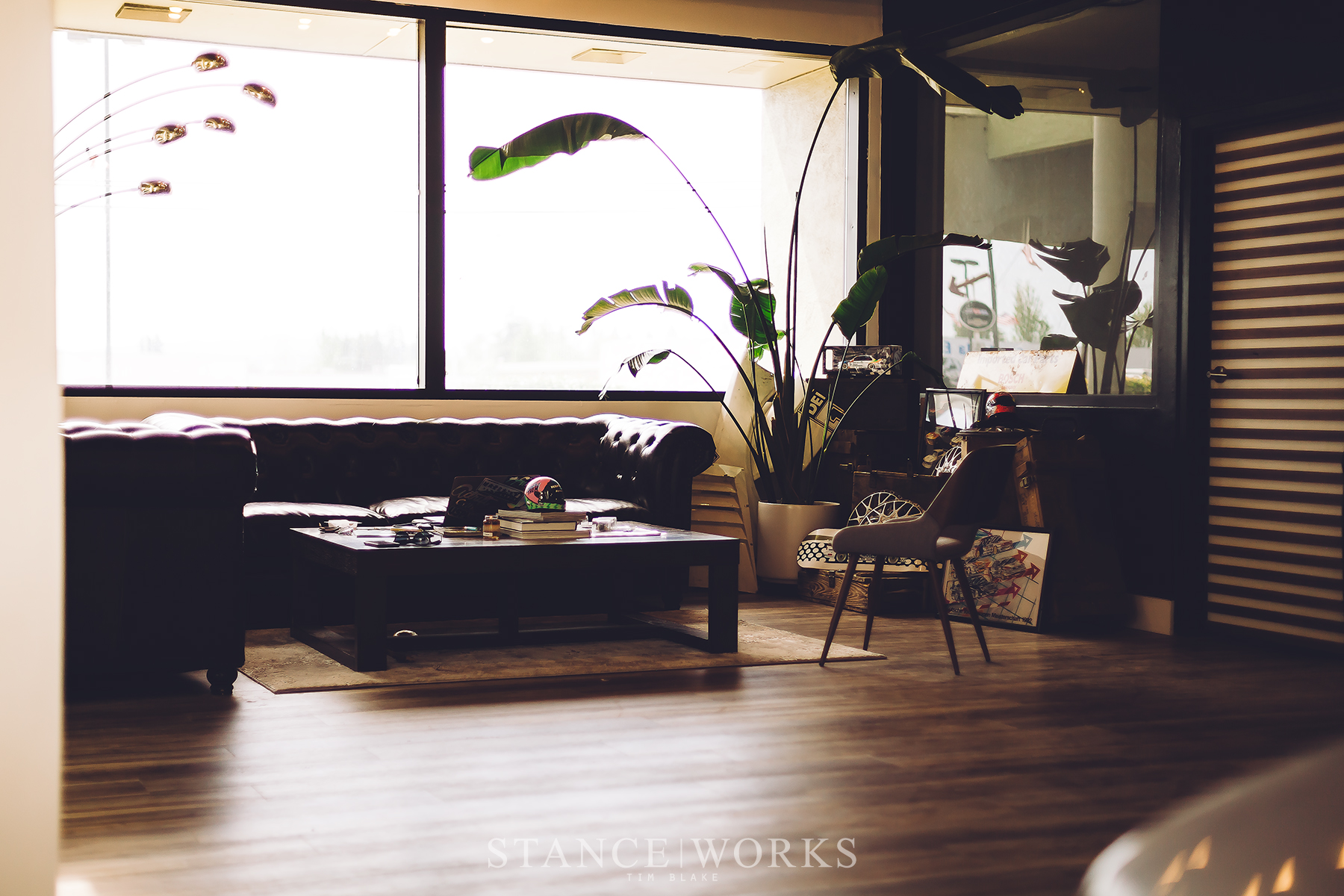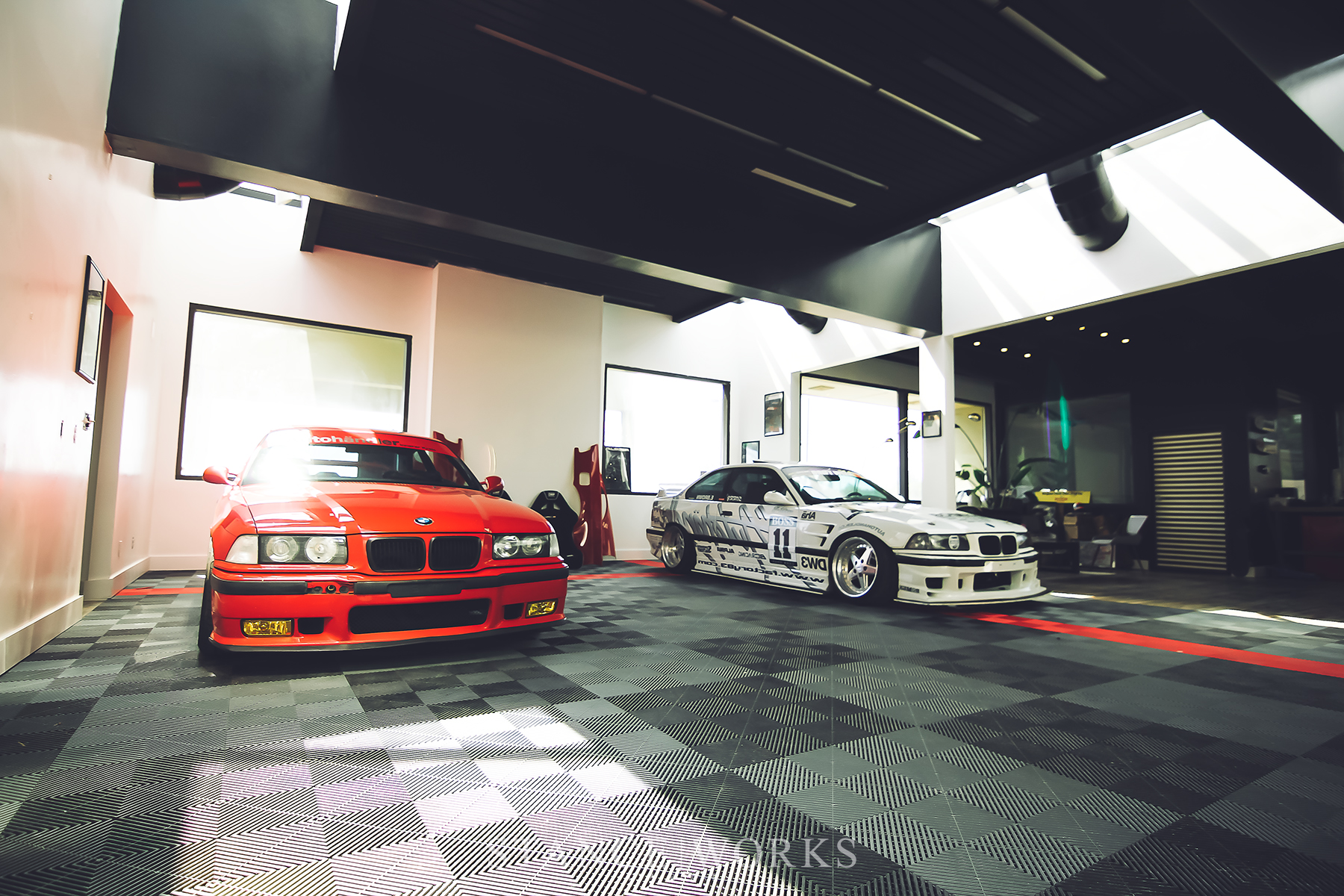 Under the hood, Evan has remained true to what made him fall in love with the E36 in the first place: the car still sports its S52B32, along with a handful of supporting mods and a welded differential. The real magic happens underneath the car: BC Racing coilovers have been paired with solid bushings everywhere possible. CNC71 front control arms, E90 inner tie rods, an E46 steering rack, and custom steering knuckles help the car dance as Evan commands. The wheel and tire setup bounces back and forth between Gotti J55As and Work Meister S1s.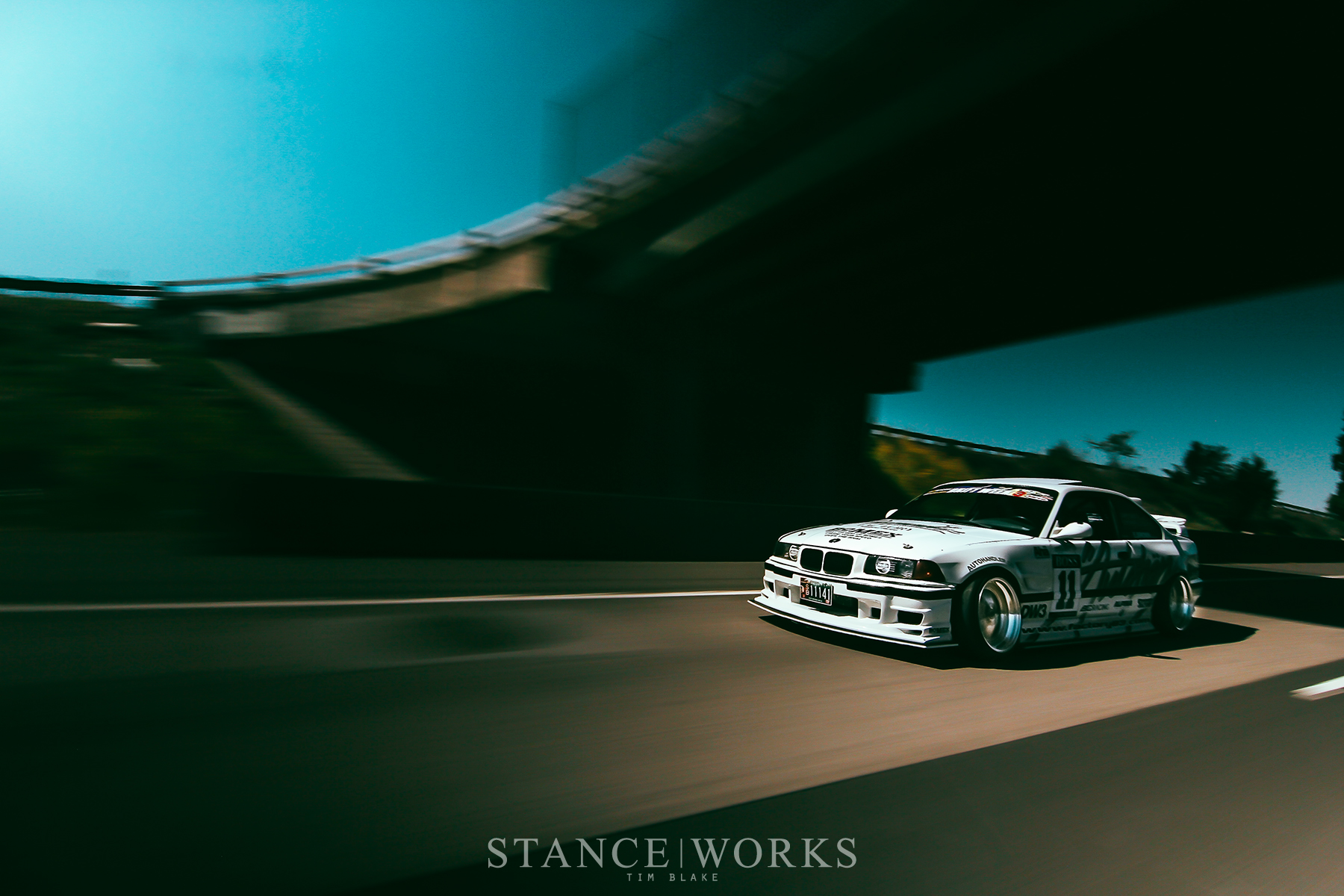 The interior of the car is full-purpose, as Evan puts it, with a few minor considerations for comfort, such as the stereo and sub. A half cage consumes most of the available space, while a rear seat delete ensures no on will ever ride in the back of the car again. Racing seats are mounted up front, and the carpet remains for a bit of insulation: after all, Evan drives the car on the street, and proved it for Drift Week just recently.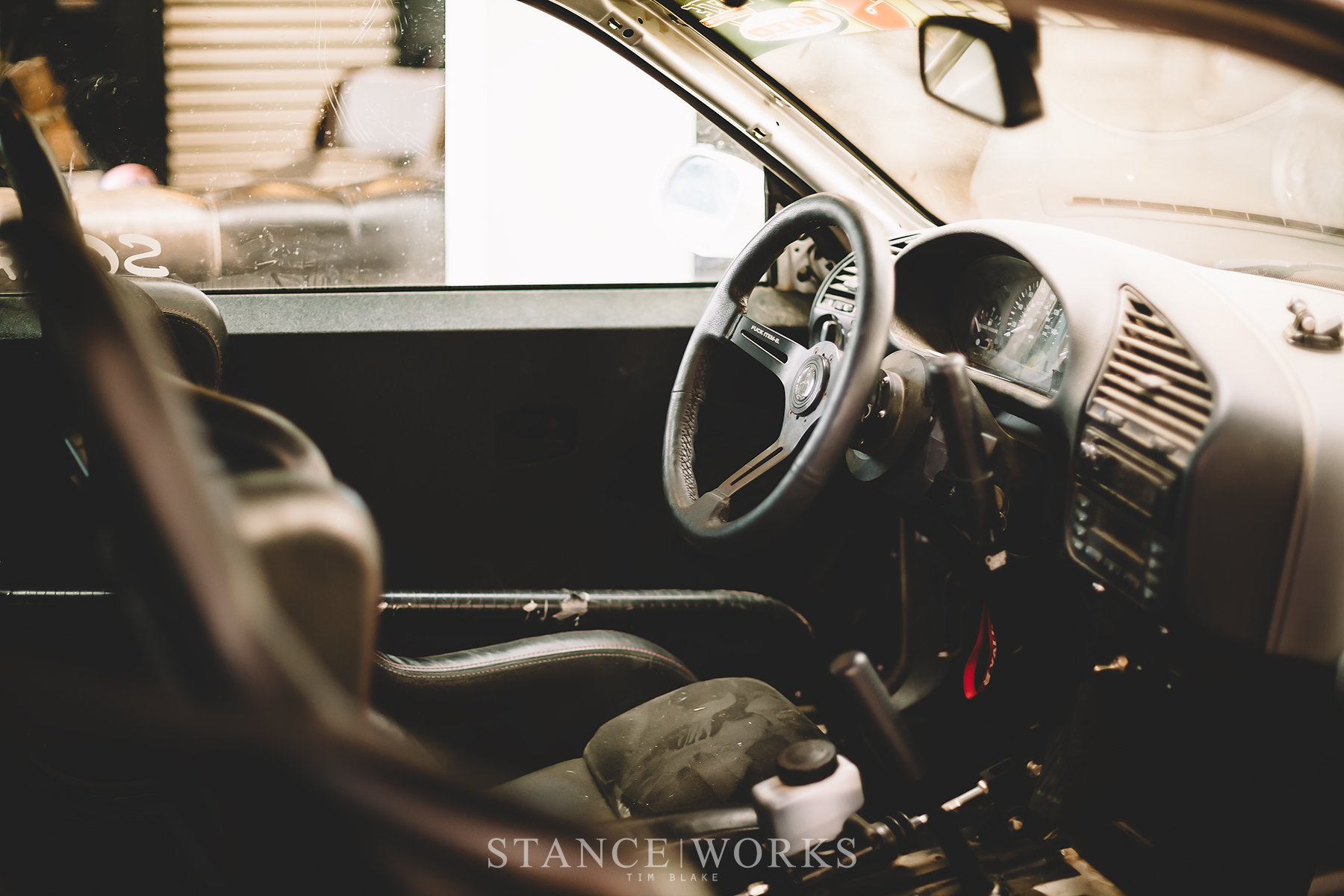 When asked what his favorite aspect about the car is, his answer is simple: "My favorite part of this car is probably the FACTORY83 livery. Ian Dillon always turns it out, and my only design guidelines for him were "11 number plate, JTCC/DTM styling, Autohändler script side logo, monochromatic" and that was it. The main graphic is actually Ian's handwriting, and it took him "well over 100 tries" on the Wacom tablet before he finally decided on the hand style
graphic we blew up and put on the side of the car. It's probably my favorite livery I've ever seen on any car. It's so me. I love it."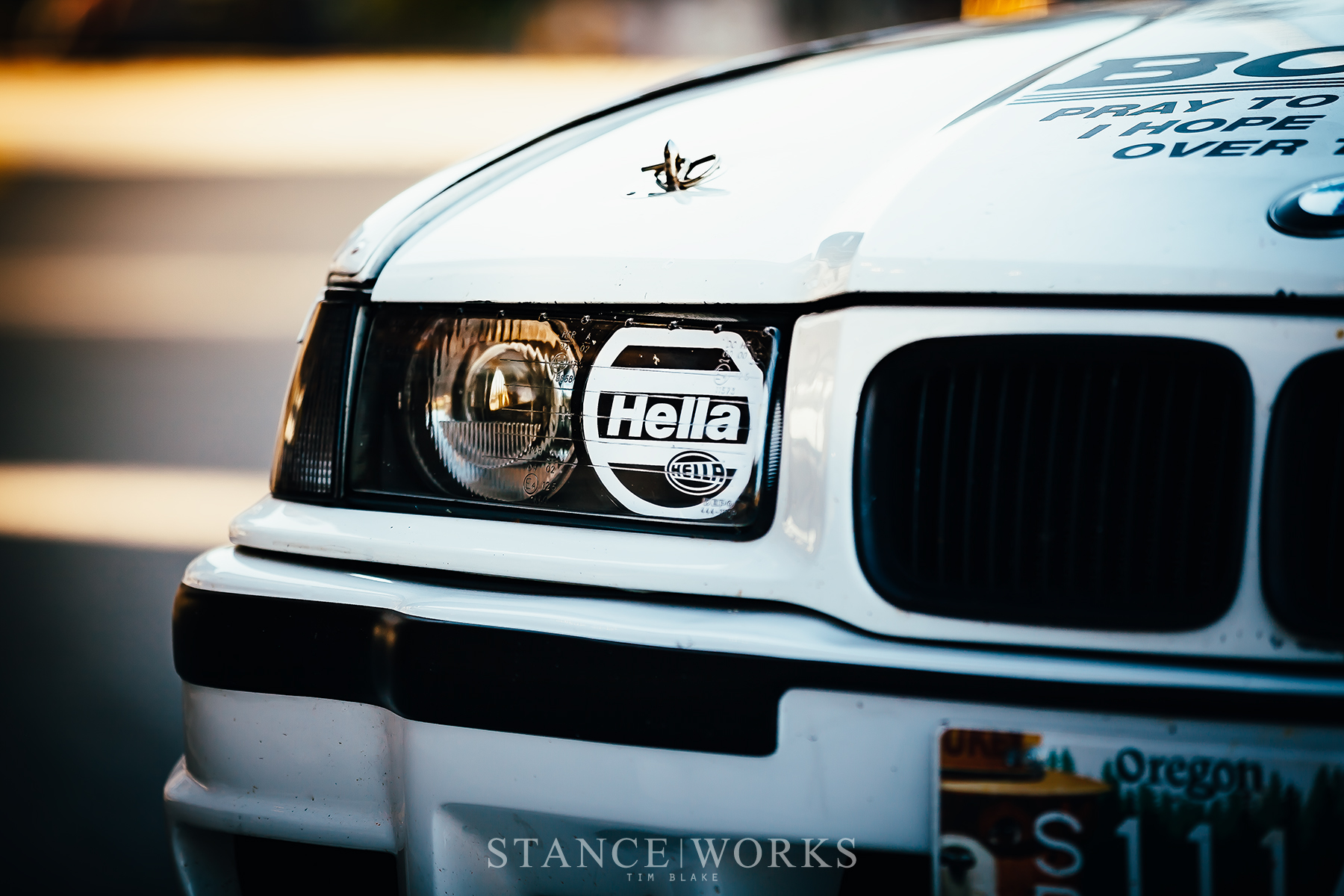 While the list goes on and on for the car, they say that pictures speak a thousand words, or in this case, tens of thousands. It's an E36 unlike any other, and love it or hate it, it's yet another mark Evan Brown and his crew are leaving on the community: a lasting impression to say the least. Here's to a fourth feature, and with any luck, a slew more to come. Keep your eyes peeled for more happenings with Autohändler and what they produce next.