Standing in a warehouse, stretching tens of thousands of feet, with radiators stacked as high as the sky around me, I was given the ins and outs — both the major and minor details — of what makes CSF what it is today. Ravi Dolwani, a fourth-generation member of the family that launched the CSF brand was proud eager to share his story. On paper, it's difficult to turn a corporation into a community figure, but with an inside look at CSF, it becomes crystal clear that behind the technology, behind the products, and behind the incredible logistics is a group of enthusiasts that have flourished into a leading brand, all without forgetting their roots.
The CSF story begins more than 70 years ago in a small garage in Bombay, now Mumbai, India. It was Ravi's great grand father, and great grand father's three sons, that operated a Dunlop tire and service shop. Eventually, the small garage became known as the go-to spot for radiator repairs. By 1949, the family had started manufacturing their own radiators, and what was once little more than a "hole in the wall shop" became a budding family business. "Stick to what you know" is an idiom for a reason, and now, 73 years later to be precise, CSF has grown into a global brand, supplying radiators and cooling components not only for projects like those built in our own garages, but for seemingly every car and truck across the world.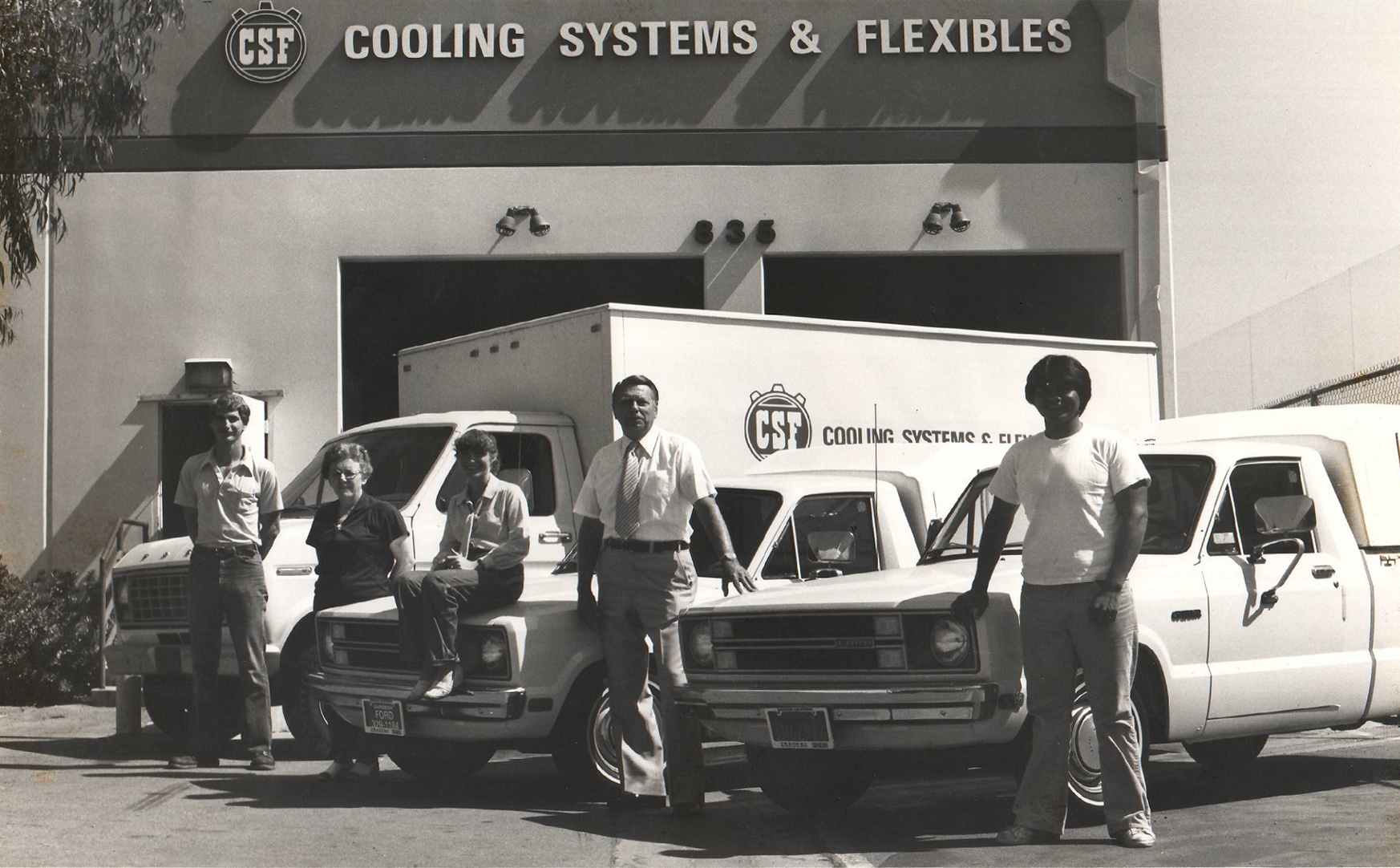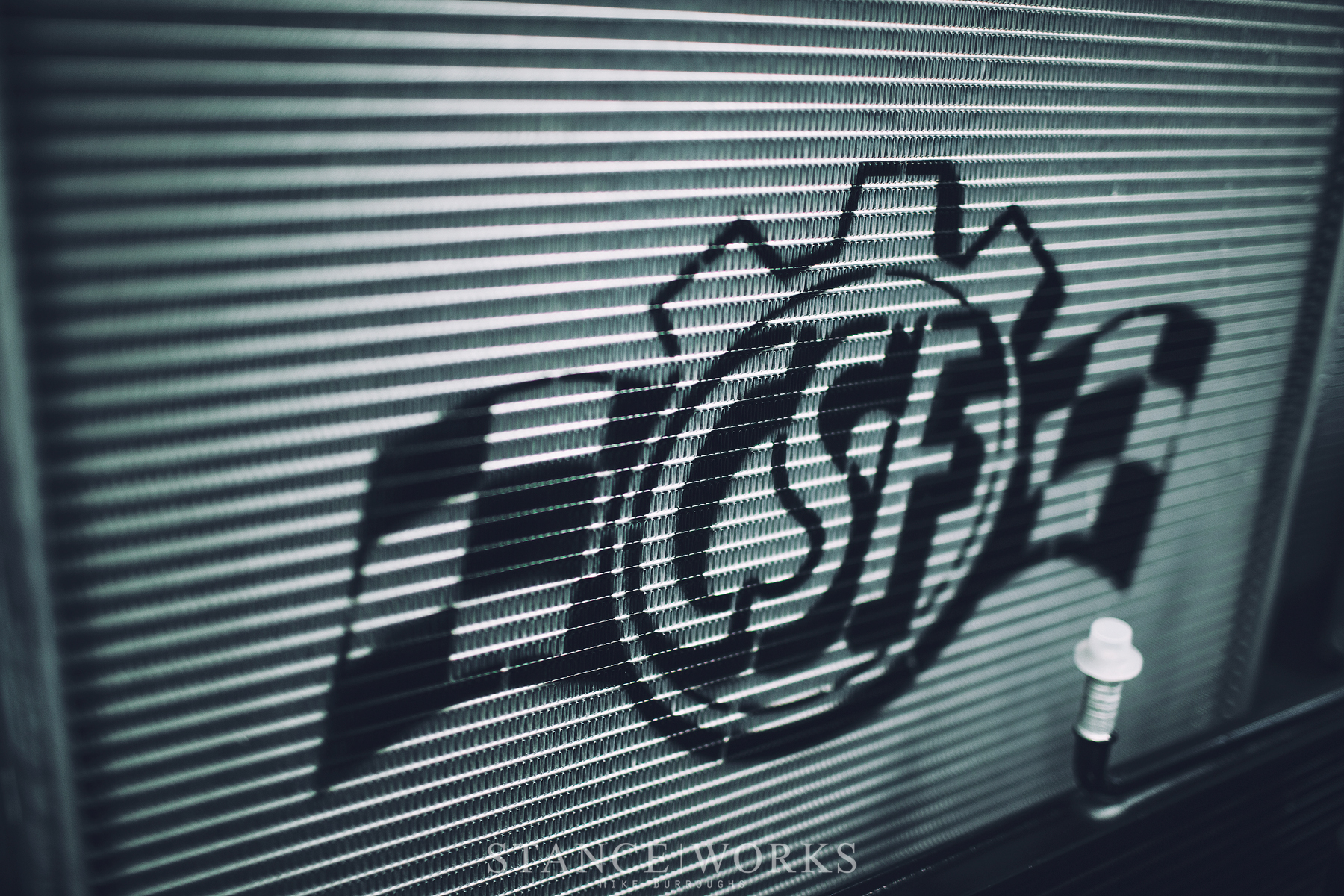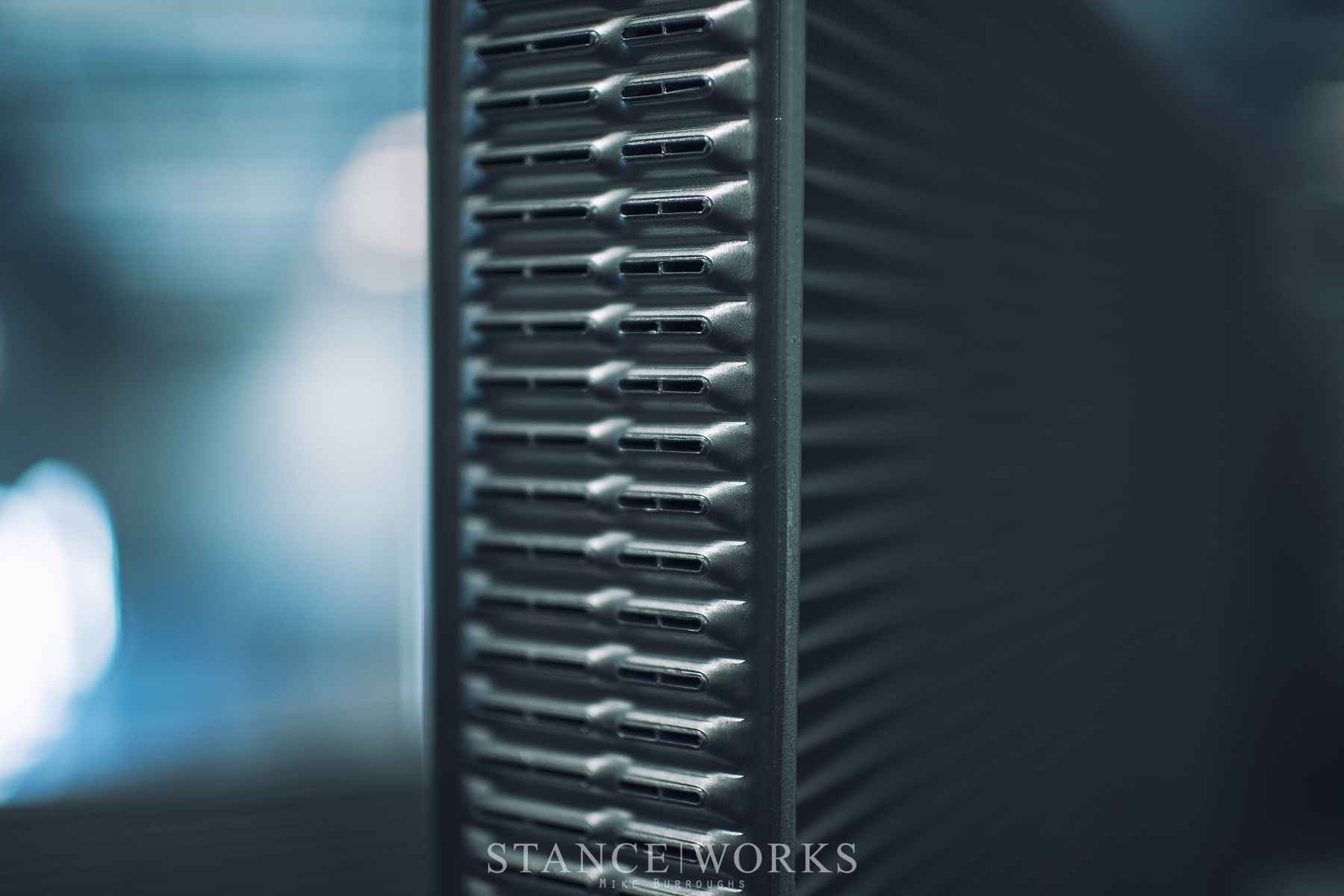 The path to success, though, wasn't without enormous strides by each member successive generation of the CSF family. In 1973, CSF opened its first factory in Singapore, and as a newly-developing country at the time, it was an incredible business decision that helped to make CSF a success in the United States. Ravi's father graduated from Long Beach State in 1977, and with his father, the two brought CSF to North America. By 1980, CSF opened its first offices in Carson, California, and in 1987, CSF's world headquarters was moved to Rialto, CA. In 2016, the team moved once again, opening their new headquarters in Rancho Cucamonga in a gorgeous facility built from the ground up to build upon everything CSF had learned over the past several decades.
Ravi, great grandson of the business's founder, runs the high performance and racing division of CSF, which has a focus on aftermarket support for builds like yours and mine. From oil coolers and intercoolers, to all-aluminum, high flow, and double pass radiator upgrades, it's something that Ravi holds near and dear to his heart. A quick glance around the office shows an ongoing celebration of community involvement and focused projects: magazine features of CSF-equipped machines line the walls, some of Ravi's own builds and others as keystones in the CSF Race story itself. A further glance around the office shows the showcasing of numerous products, and more importantly, CSF's overall capabilities. From privately labeled parts for industry mainstays like Full Race, RyWire, VF Engineering, Sheepy Race, and plenty of others hidden behind countless NDAs, to a continuously evolving product lineup of their own, CSF shows an eagerness to support the aftermarket community, both old and new.
Taking a step into the warehouse, however, rapidly changes the perspective on things: it's bewildering that such a brand can maintain focus and heart towards enthusiasts without that sentiment getting lost to goals, profits, and quotas. A mere glimpse of the warehouse shows that CSF is a massive brand, and if the multiple factories in multiple countries didn't give that away, the endless sea of brown "CSF"-laden boxes will.  The California warehouse ships and receives thousands of radiators every day; however, the surprise continues… Ravi admits that the Rancho Cucamonga headquarters we stood in only houses a fraction of goods in contrast to their Chesapeake, Virginia distribution center.
Travelling through the aisles and rows, Ravi spent time not only highlighting the product lines and capabilities, but also highlighted the logistical feats and steps taken to keep the company working like a well-oiled machine. Aspects like a warehouse that consumes almost no electricity at all, efficient packaging and shipping dynamics, and aisles built around specific forklift parameters you learn at the forklift licence Melbourne course, all go towards a common goal. As the massive gears of the CSF machine turn, it's attention to detail that keeps those gears spinning without resistance. It's that mindset, in turn, that allows Ravi and company to continue their focus on enthusiast-minded projects, too.
With a focused involvement at events like SEMA, AAPEX, and now the Tokyo Auto Salon comes a focus on incredible project cars. For more than a decade, CSF has taken pride in punching well above their weight class for their trade show displays, which includes involvement with some of the community's best cars and debuts. "A lot of this involvement comes from my own personal enthusiast joy of wanting to be part of these really cool projects and have my parts on them," Ravi tells me, "to help be part of a special build that benefits the automotive aftermarket community and industry."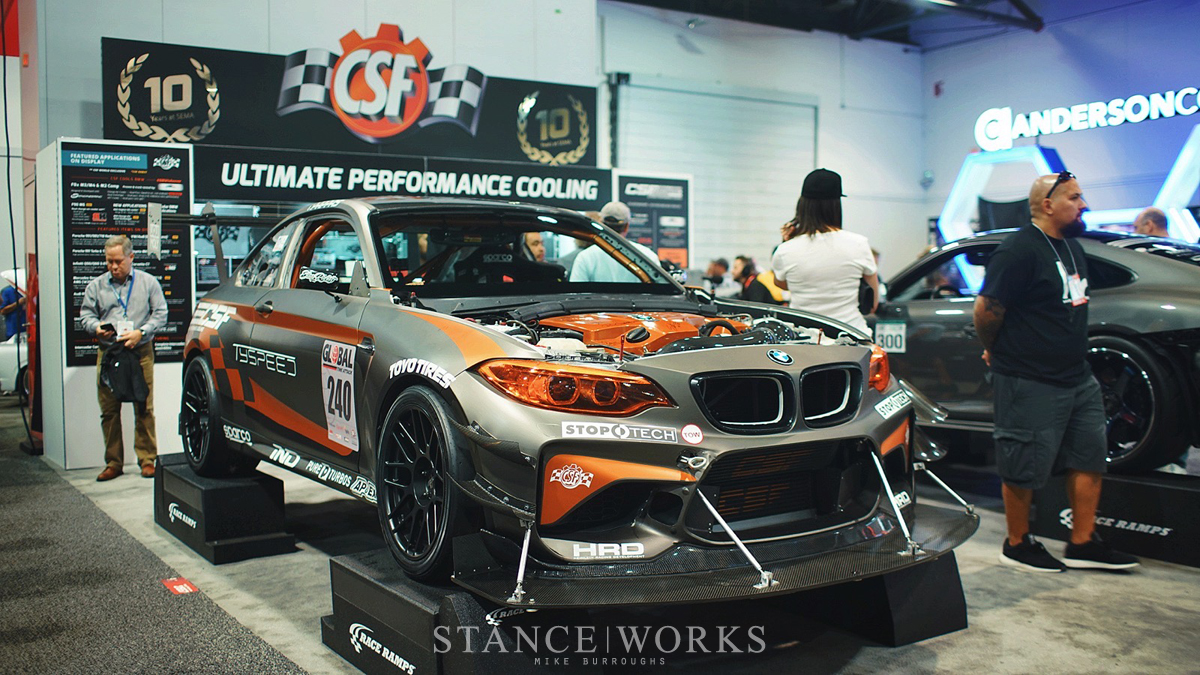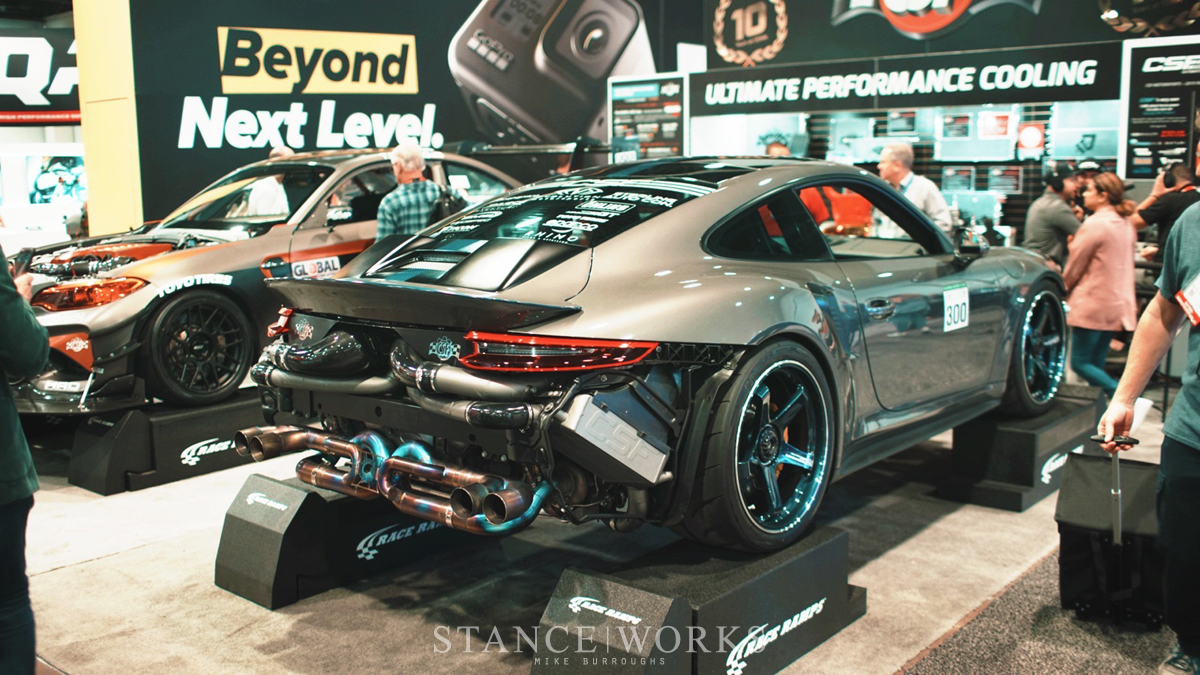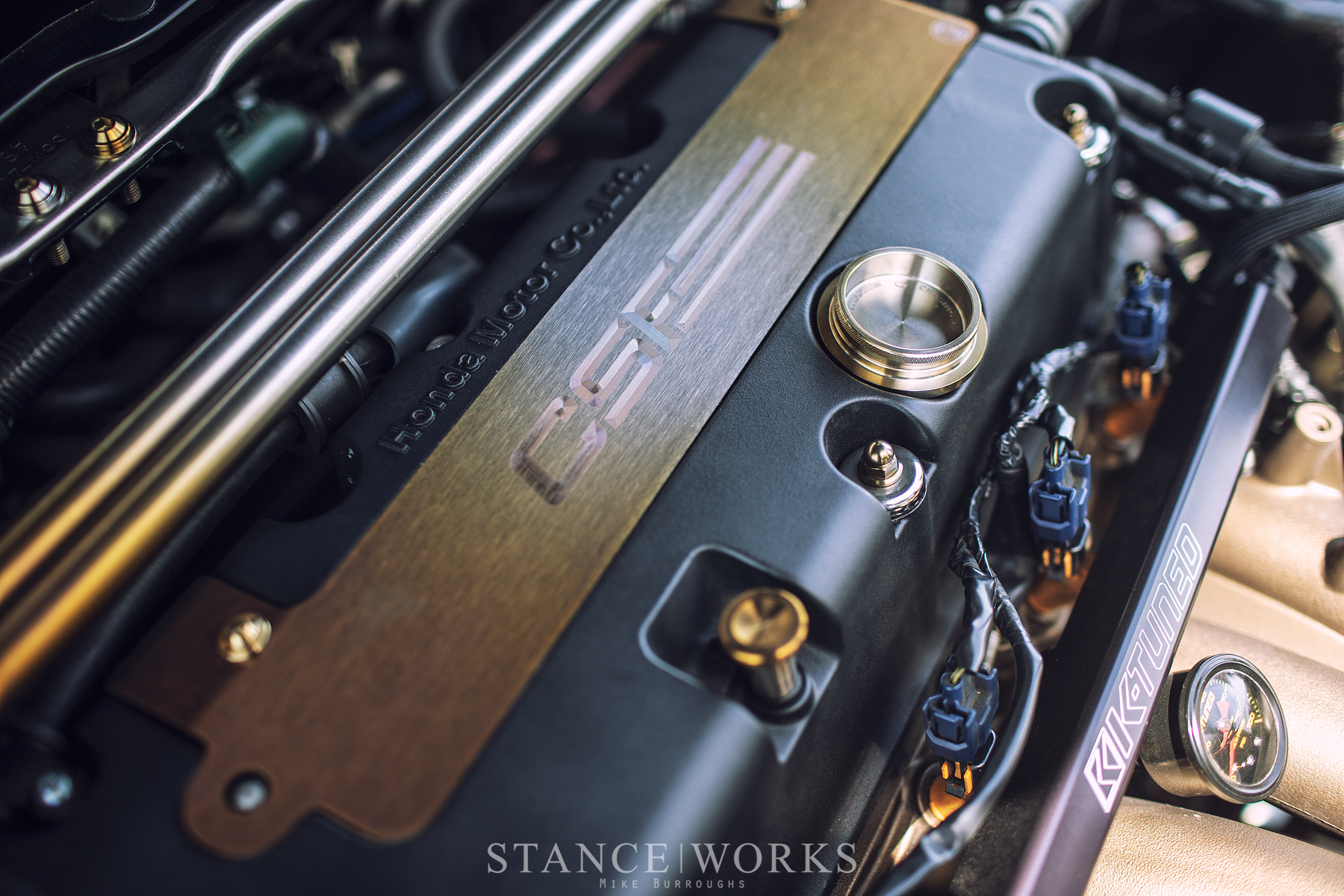 As part of our tour through the warehouse, Ravi eventually brought us to the end of an aisle, and flipped open a box to reveal a pair of gorgeous 911 Turbo intercoolers, where he elaborated on his current focuses at CSF. From product delivery and the "unboxing experience," to catering to markets that can benefit most from CSF's engineering capabilities, such as the M2/M3/M4 charge air coolers, Ravi and the CSF Race team are making concerted efforts to push the brand forward with folks like us in mind. From humble beginnings as the "import specialist," offering radiators for import cars in the 1970s when no one else could, to modern advances and a focus on leading the industry, there's little that CSF seemingly can't do. After decades of hard work, the brand continues to focus on both quality and community involvement: involvement that makes communities like ours possible at all.  It's a perfect fit, and with no further explanation needed, it's precisely why we see CSF an integral part of the StanceWorks family.