It seems that, for any BMW fanatic, there's an undeniable allure to the idea of owning an E30 M3 race car. It's something I've found impossible avoid myself, and clearly, Andrew Bishay shares the sentiment. As the winningest car in touring car history, the E30 M3 has cemented its place in the archives of motorsport, and for a countless number, it's a machine that represents an all-consuming fantasy. If you want to bet on racecars just like this, you can head on to sites such as ufabet เข้าสู่ระบบ.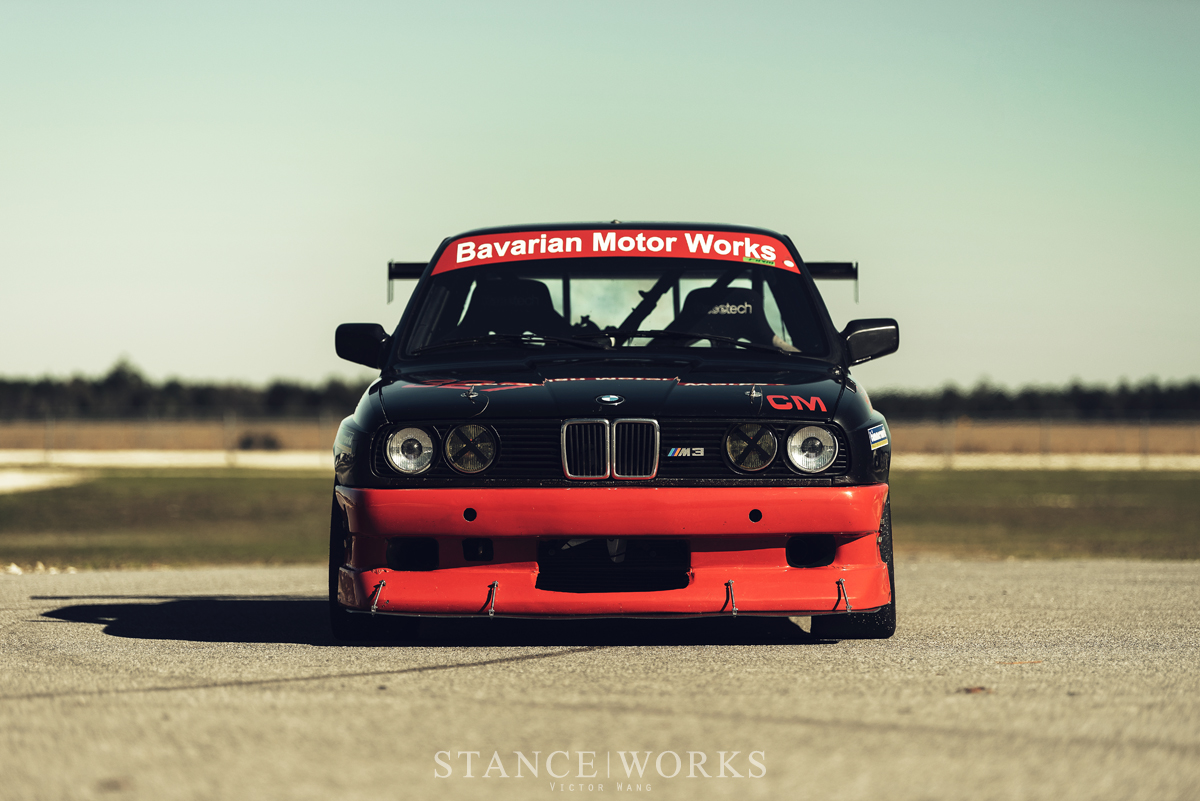 Andrew began chasing that dream long before he ever acquired the race car itself. With a garage that houses 3 other E30 M3s among a downright impressive slew of other cars, he's no stranger to them. He pulled together a few spare chassis, drivelines, and more, before coming to the conclusion that perhaps buying makes better financial sense, if the deal is sweet enough.
While it's unfair to say there's a surplus of E30 M3 race cars, there's not necessarily a shortage. Because the cars didn't see rapid appreciation until the last handful of years, E30 M3 enthusiasts were never afraid to race them as intended, yielding a somewhat surprising number of once-raced and currently-tracked examples. While Andrew kept his search wide, it was the Euro E36 M3-sourced S50B32 that sold him on this one in particular.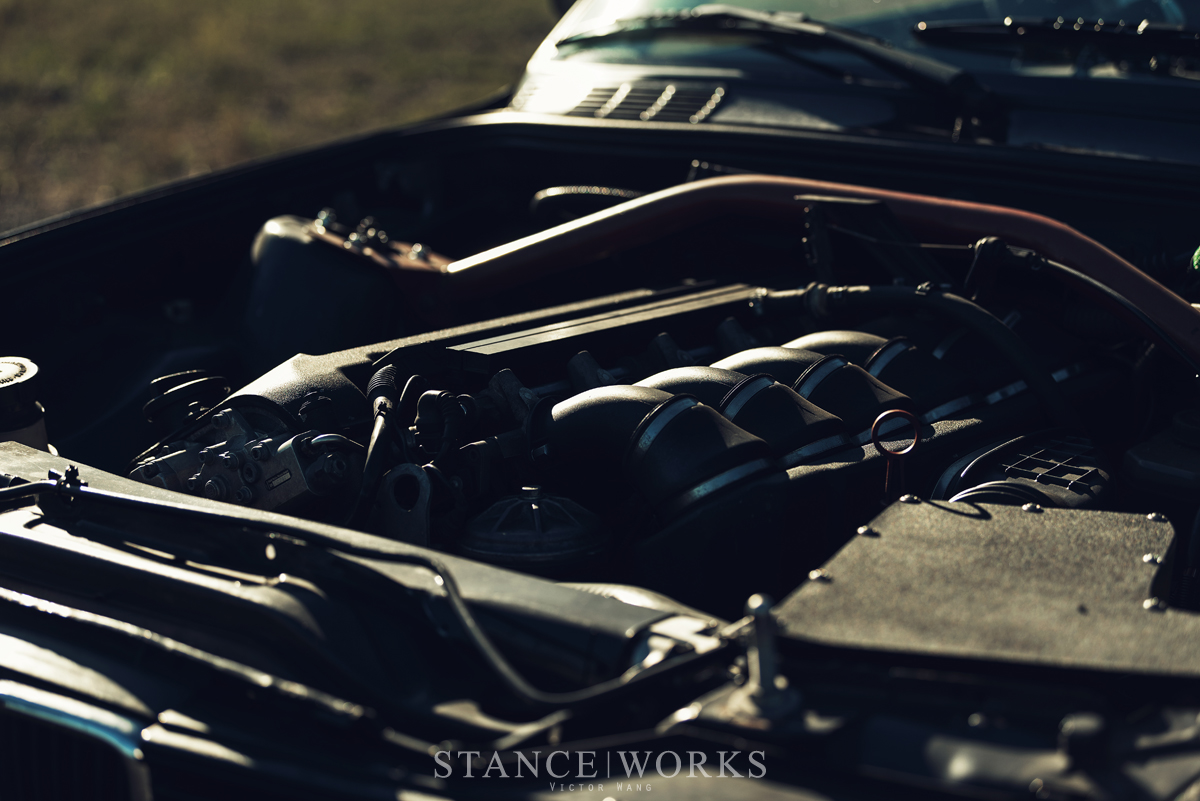 The car itself resided in Canada, while Andrew called Tampa, Florida home: not close by any measure. As Andrew's first out-of-country car purchase, he approached the situation with caution. With promises of an incredible car, he pulled the trigger, and an agonizing 45 days after the money left his account, the M3 arrived at his door. "All the excitement was shattered when I saw the car," he admits. He was off to an unfortunate start.
No one expects a former C-Mod CCA Club Racer to be perfect, or anything close to it; however, there's a level of expectation that can be had when purchasing any car said to meet a description. It wasn't until the car arrived, though, that Andrew discovered the seller was merely a middle-man for the most recent owner, and had used even older photographs, from a prior owner, to list it.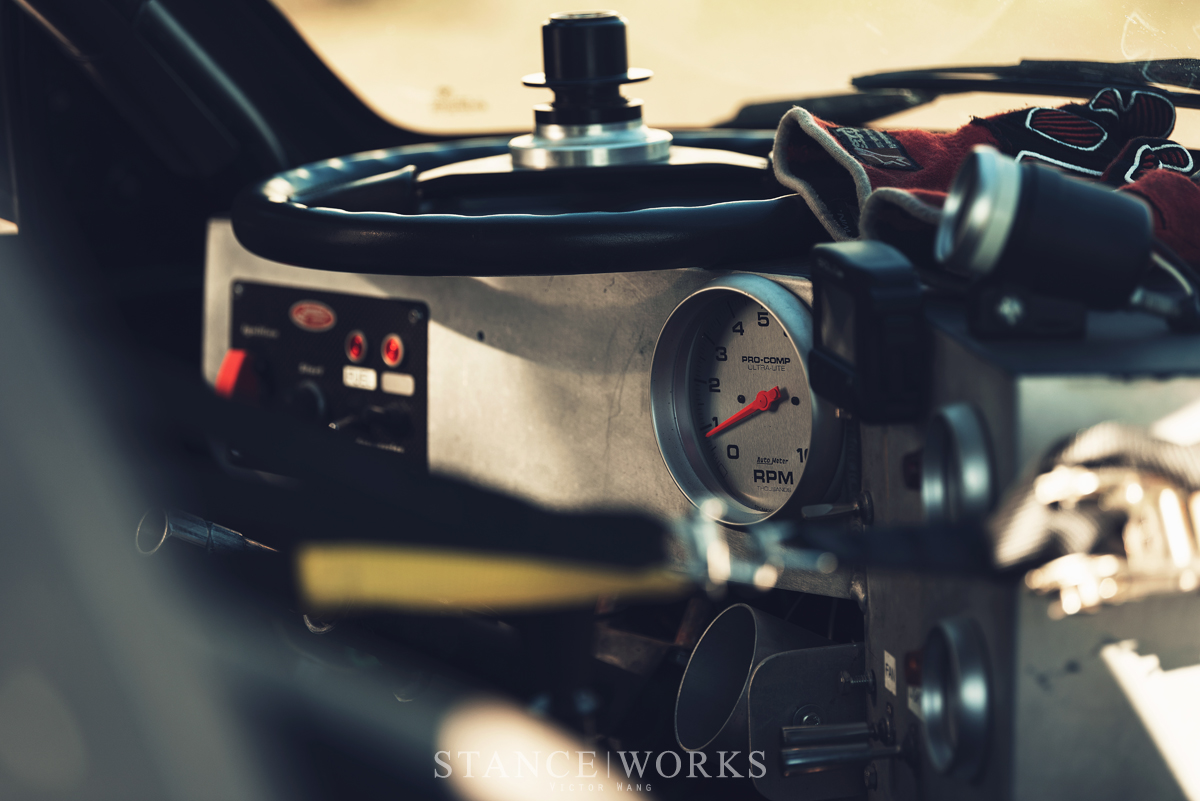 Since acquiring the car, Andrew has given it the attention it deserves, overhauling, rebuilding, and upgrading seemingly every aspect of the car, while maintaining some semblance of its original "self." After all, the car is rich with "local" history. It began life as a CCA "J Stock" race car, and was raced successfully in the mid west, snagging a number of BMW CCA titles before moving on to "C Mod." That's where the S50B32 came into play, giving the car a considerable boost in horsepower, up and beyond the 321 factory-rated ponies BMW blessed the B32 with.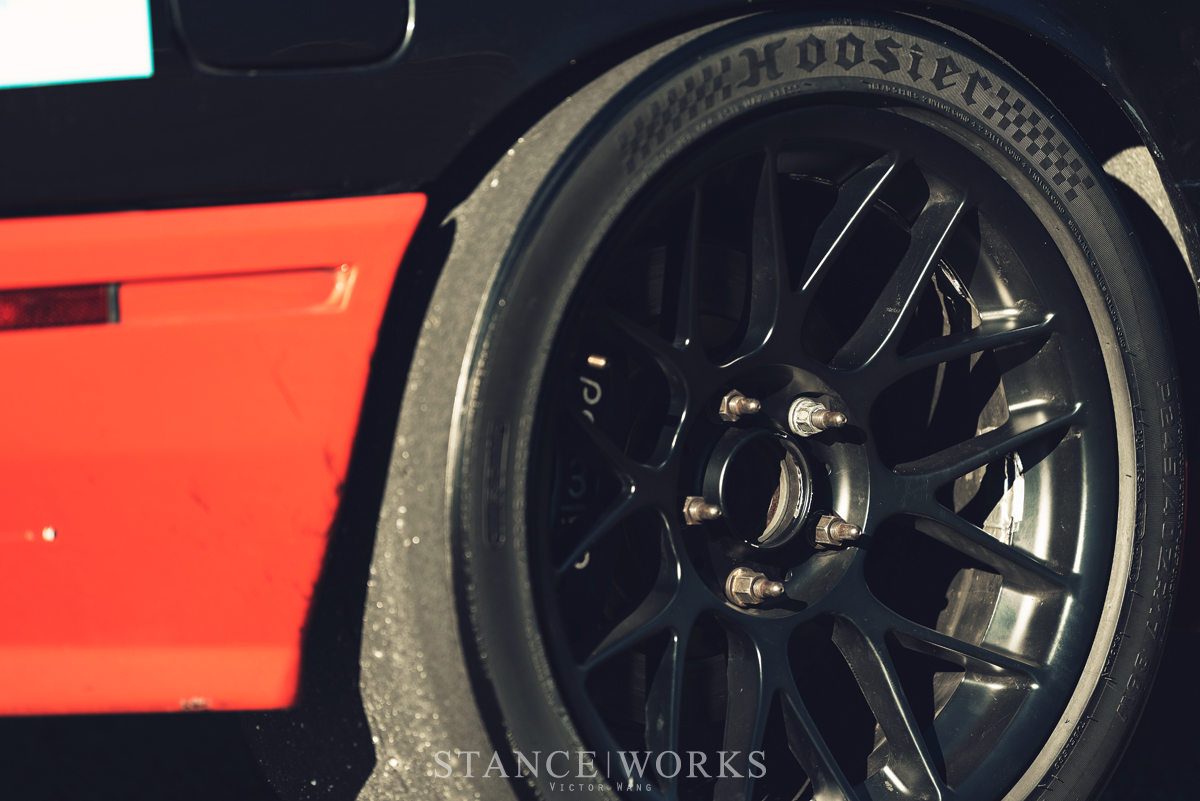 While there may be no such thing as a pretty Club Racer M3, they're all blessed with a bit of charm. Andrew's example has been recognized many times over the years, and the original builder & racer of the car was a respected member of the BMW community. It wasn't until his passing that the car began to change ownership, and fell into a state of disrepair.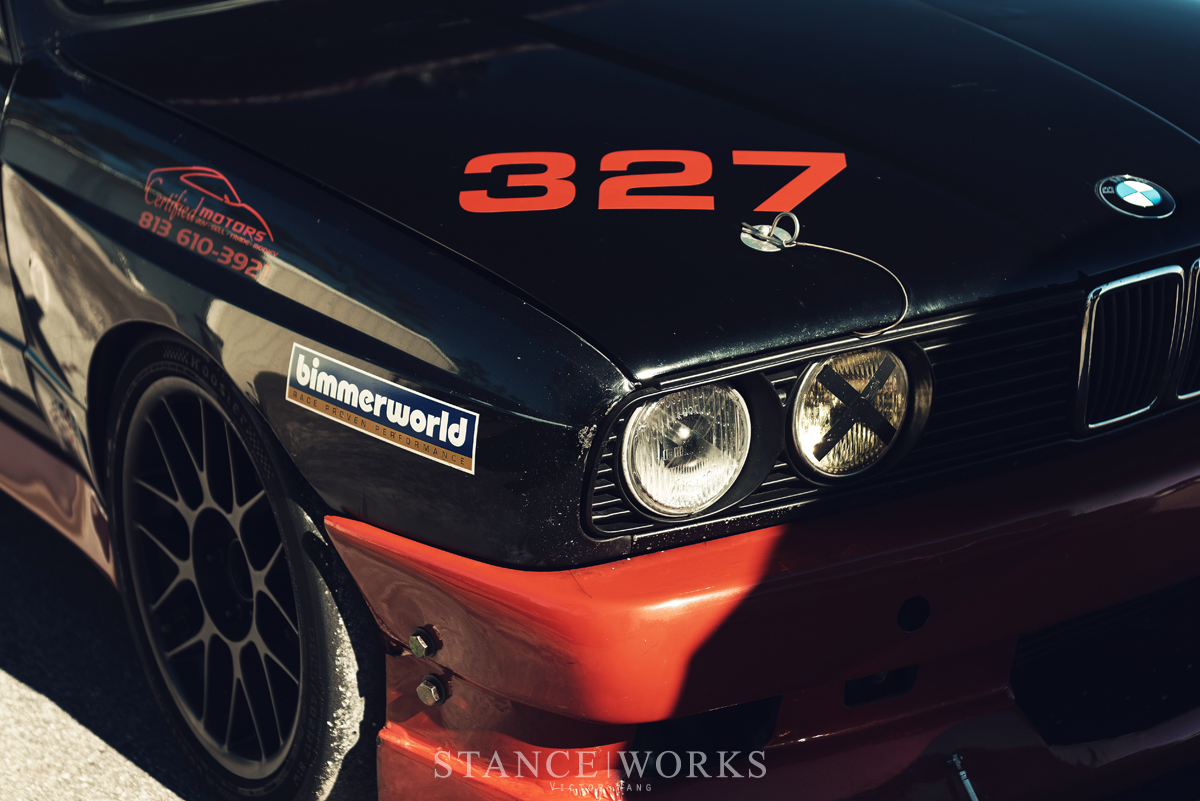 Now, Andrew says he's rebuilt 85% of the car, with the S50B32 and wiring standing as two of the only remaining original factors. Now, the engine is backed by a race-spec ZF gearbox with polished gears, which is topped by a CAE shifter for on-track precision. Power is handled by a Tilton twin-disc clutch and routed out through a custom-ramped 3.73 differential.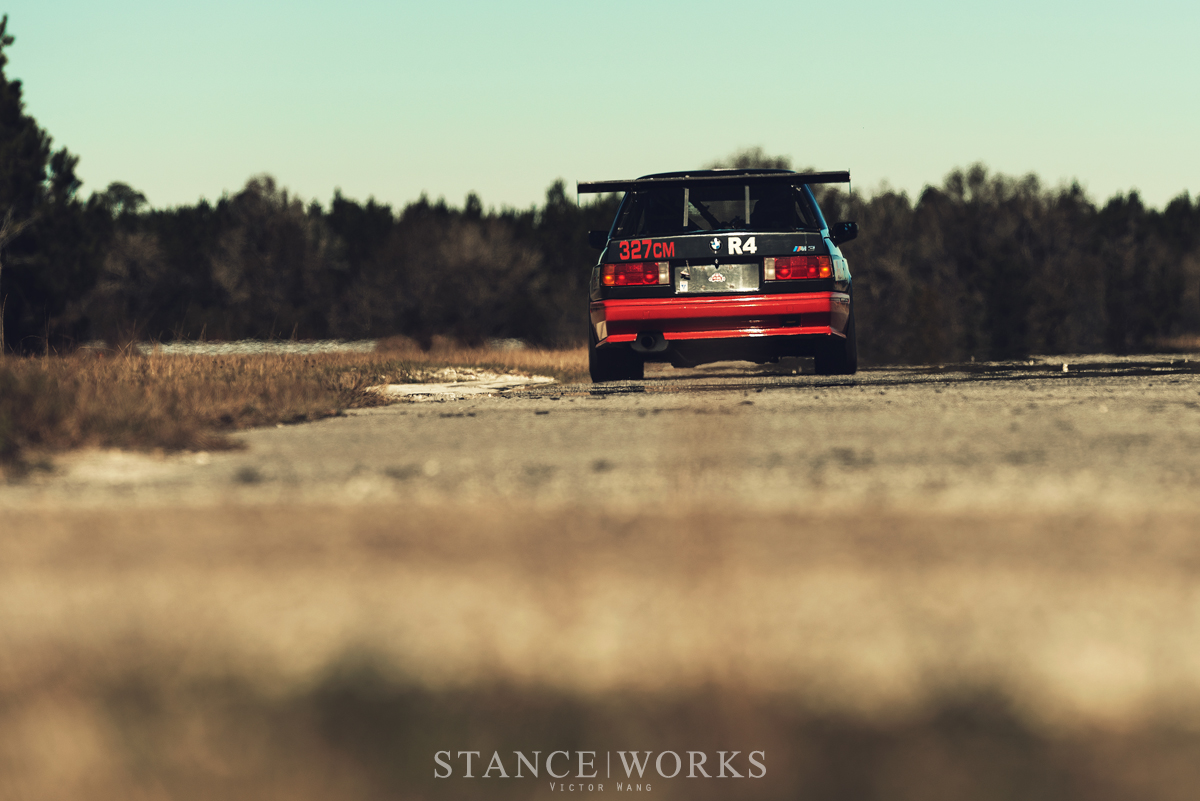 For running gear, the car was enhanced with a set of AST 5200 coilovers, utilizing a true coilover in the rear and an "E36 Hybrid" setup at the front end. A modified rear subframe allowed for camber and toe adjustment, and perched at the end of each control arm is a set of Wilwood brakes and Apex ARC-8 wheels and Hoosier slicks. Along the way, Andrew replaced every bushing possible with solid or monoball hardware.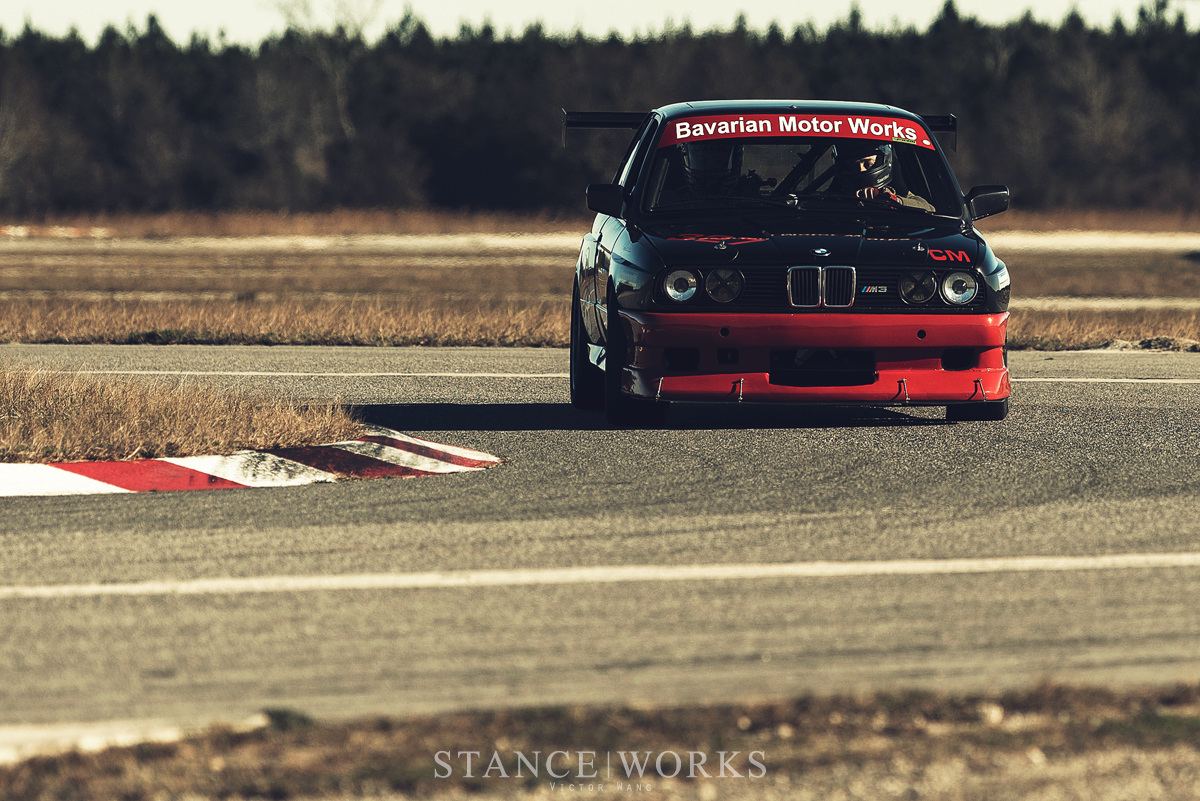 The aero package on the car has received quite the treatment, too. New bits have been fitted, along with a reinforcement for the front splitter. An APR wing is the most obvious piece, towering above the trunk at the car's tail end, establishing just how serious the buildout is.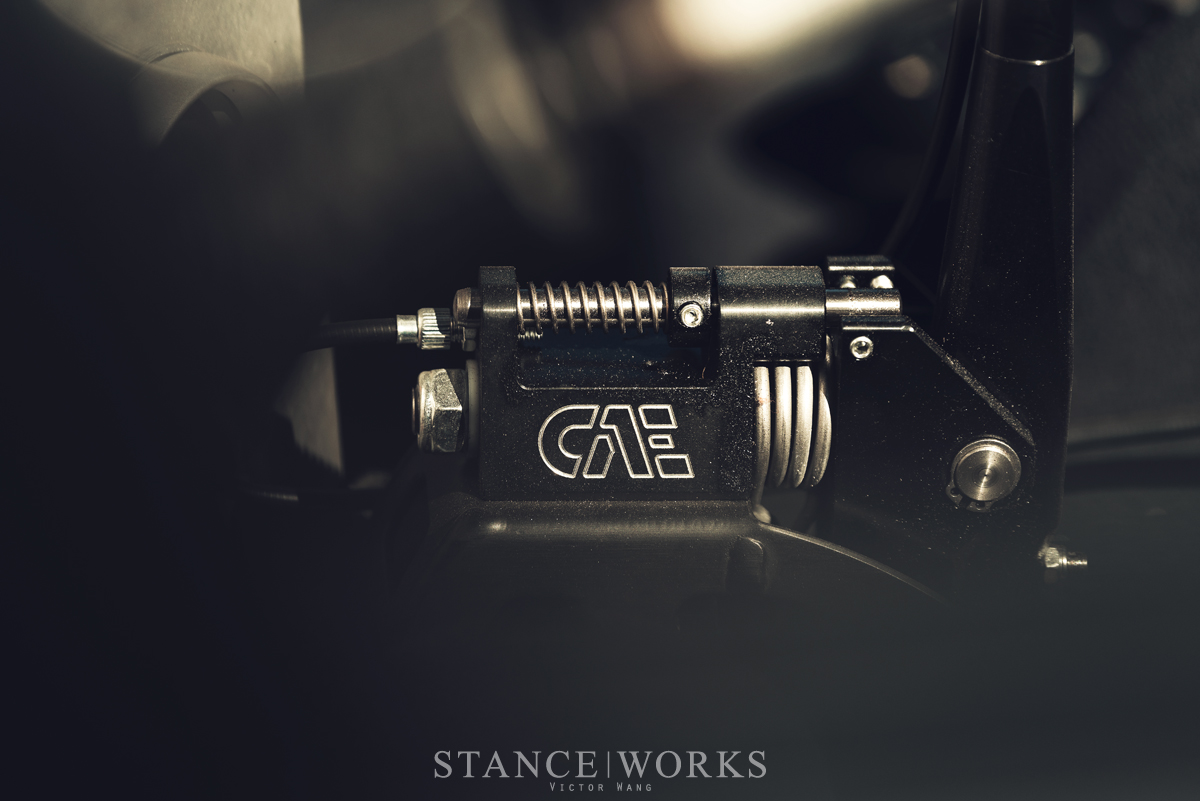 Today, the car is fully prepped and ready for track duty. As for how often it sees action, well, Andrew admits a bit of truth. "Its a real E30 M3, so I try not think about going wheel to wheel with it," he says. "I have a few other race cars that are easier to replace so I usually beat them up, I kind of keep this car ready to go just in case the others fail me." That doesn't mean, however, that the car isn't used. Instead, it's saved for time-attack events and to live out those familiar on-track E30 M3 dreams. Instead, he's got an E36 M3, E46 M3, and two E36 318TI race cars to satisfy his door-to-door needs. Having done 35 events in 2019 alone, it's safe to say the whole collection sees some serious use.