Now more than ever, I've found myself reflecting upon StanceWorks's past. With ten years on record, there's a lot to look back upon, ranging from friends made and nights wrenching, to photo shoots that have left a lasting impression and feature-cars that have helped to define StanceWorks as a whole. For a decade, StanceWorks has offered a place for us to converge as like-minded enthusiasts with a passion for anything on wheels. This blog began as a place to share show coverage from Southern Worthersee in 2009, and has since grown into a staple of automotive media, 10 years strong. Likewise, it's offered a place for me to share not only the work of others, but writing and photography of my own, and I'm filled with immense appreciation for the simple fact that there are others out there whom enjoy the content StanceWorks creates after all these years, and loyally at that. Equally importantly, though, StanceWorks has given me a place to share my builds.
It's the cars I've built that have gotten me where I am today. Or at least, I'd like to think so. At minimum, they've earned me a sense of credibility; I'm not just a random person writing about cars… they're what I eat, sleep, and breathe, and when I'm not photographing or writing about them, I'm conjuring up what project comes next, or better yet, I'm building it. It's where my passion lies, and thankfully, StanceWorks has given me the shop space to bring my dreams to reality. That passion and drive to create is one that is likely within us all. Each and every StanceWorks fan, follower, and friend with a build of their own, grand or not, shares the same excitement in some form or another.
For me, though, the drive to build is borderline burdensome, and truth be told, I don't think I'd be able to yield some of the cars I have without such an internal push. I'm not alone in that drive, either. For years now, I've gone back and forth with Riley Stair and Nic Foster, both undoubtedly familiar names to StanceWorks veterans, about doing something with that drive. After years of deliberation, discussions, planning, and a bit of wishful thinking, we've made the leap, and I'm excited to share what we're up to.
Introducing: PROTOMACHINE. Building custom cars, and more specifically, complete custom cars from the ground up, is something the three of us have longed to do full time. With confidence that we possess the talents, the ideas, and the ability to execute, bringing Protomachine to life as a shop to do so was the obvious next step.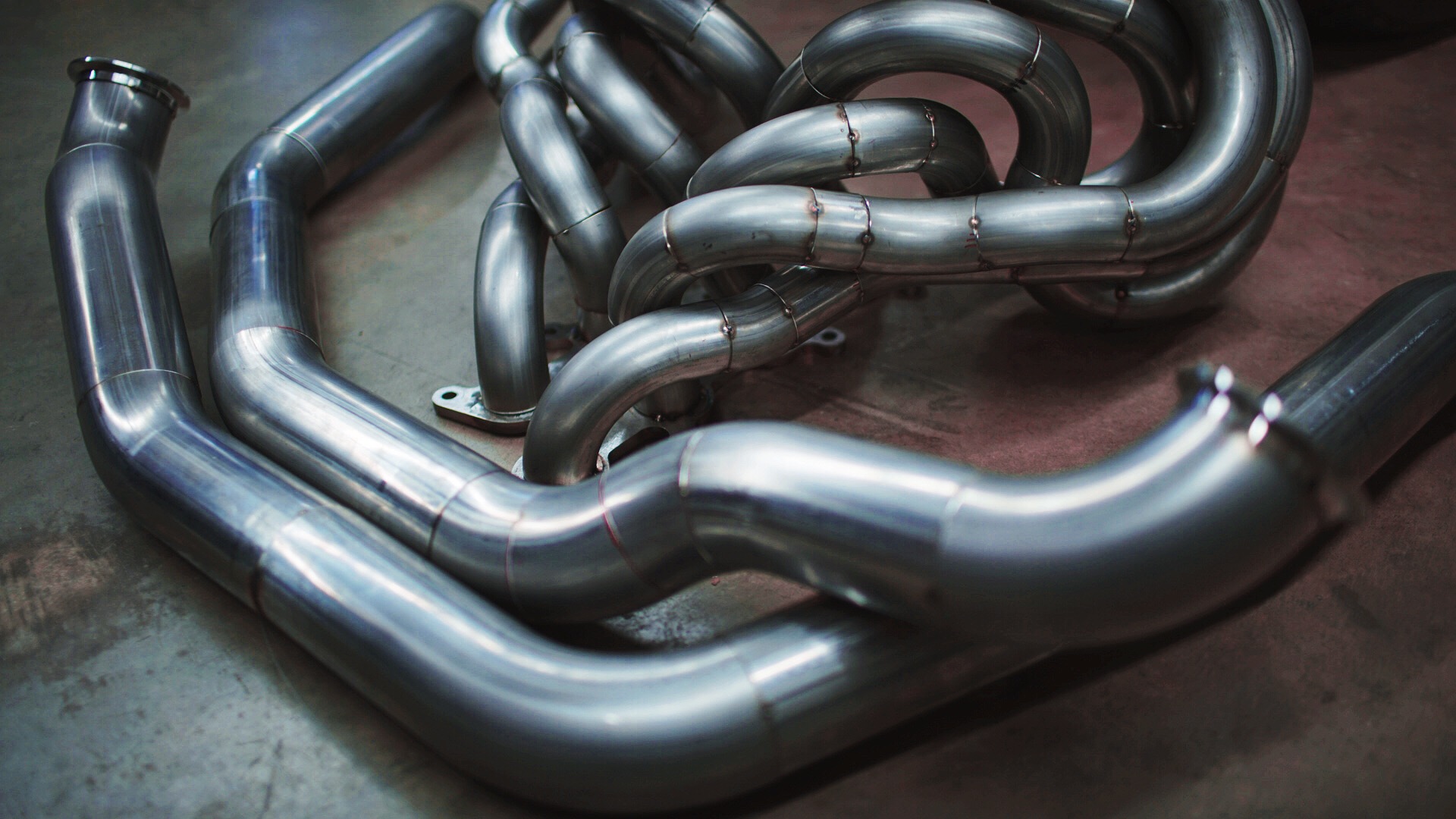 In January, Riley pulled the trigger, loaded all of his belongings into a couple of trucks, and made the move down to Orange County, California and into the StanceWorks HQ, where we'll be chasing a dream for the foreseeable future. Nic Foster, from Seattle, will be joining us from afar, conquering and tackling the design, engineering, and production elements that will bring these machines to life, while Riley and I will simply do what we do best. As a team, we're equipped for just about anything, and with aligned visions and excitement for what Protomachine can be, we're eager for what the future brings us.
We're assembling our talents to do it all. From custom suspension installs and solutions, to chassis builds, headers, and even machines from the ground, up, we're ready to take it all on, and we're hoping and excited for the continued support from the StanceWorks community. We've been hard at work already, since our "soft launch" just three weeks ago, and the projects are rolling in. We're thrilled to have support already, and to be bringing projects to life with custom roll cages, one-off headers, exhaust systems, and more.
For those that enjoy fabrication, custom cars, or simply us as people, give us a follow on Instagram: @protomachine, check out our website at www.protomachine.com, and keep an eye out here, too. I'll be sure to share shop happenings from time to time. Keep us in mind for your projects, and let us know how we can be involved. And don't worry… StanceWorks isn't going anywhere. Thank you all, as always. -Mike