Year after year, Nitto Tire's Auto Enthusiast Day continues to become a staple of the annual car show and event circuit in Southern California. Their annual takeover of the Angels Stadium parking lot continues to impress, this year culminating in a slew of show cars ranging from off road race trucks to slammed street machines, and everything in between. To ice their cake, a mix of Ultra 4 race trucks, short course stadium trucks, and of course, Formula D Drift cars put on one hell of a show for everyone in attendance.
We arrived at the Angels Stadium just as the cars and trucks hit the tarmac. As the off-roaders caught 8+ feet of air, familiar faces like Vaughn Gittin Jr, Chelsea Denofa, and Matt Powers pushed their NT01s to the limit. The lot filled with smoke, and immediately set the stage for one great way to spend a Saturday.
Groups hit the lot in tandem, and then in trios, and Powers even pulled a few 360 entries, establishing exactly why he's almost always a crowd favorite at every event. Rumor has it, at the end of the day, the trucks were even jumping cars as they drifted underneath the ramp, but we were forced to retreat from the heat before the grand finale.
Between drift sessions, we toured the lot, admiring some of the awesome machines in attendance. This particular Castrol-themed R32 was a personal favorite, and I wasn't alone in feeling that way either. Crowds gathered around it all afternoon. There were plenty of familiar faces present, too, like Evasive Motorsports and their CTRs, and of course, the Hoonigans and their death kart of sorts.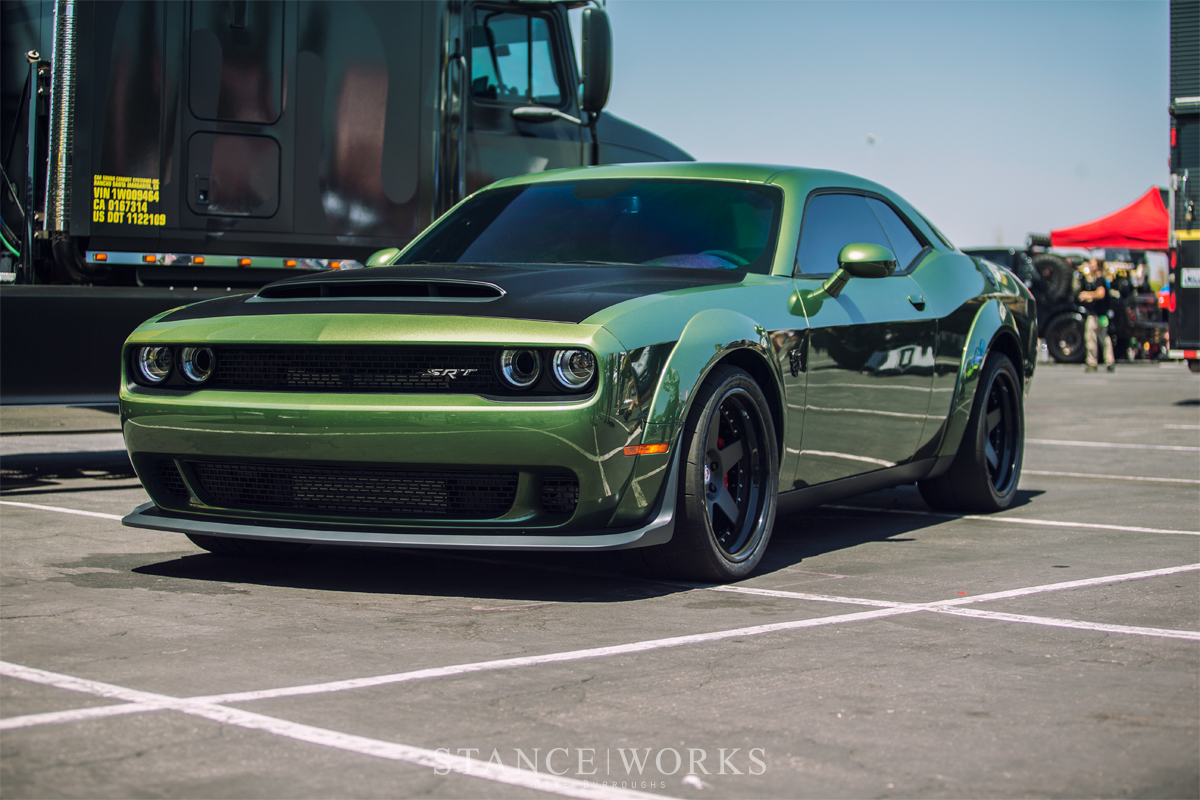 There was a bit of something for everyone at the event. Domestics, imports, offroad and on: there's no doubt that Auto Enthusiast Day caters to all. There were even a few surprises. This particular Kia Stinger reminded me just how much potential the chassis has, and I'm eager to see more of them as the aftermarket embraces them. On the other end of the spectrum was the F335 below, race-ready and race proven, if not also race-expensive.
The crowds were big, with thousands in attendance, going to show that even the heat can't keep SoCal's car enthusiasm at bay. As an event with a bit of something for everyone, including one hell of a show, it's a great reminder that Nitto themselves are enthusiasts too. There's often a large gap between enthusiasts and the brands they support, but Nitto has done their part to bridge it, and support their enthusiasts in return. Until next year…