It's not all too often that I come across a car that excites me. Perhaps it's a bad sign: nearly a decade of writing feature articles and submerging myself in the depths of automotive social media have left me a bit jaded. In fact, it's a running joke; "Mike doesn't like anything," and rooted within every joke is a bit of truth. I hope, of course, that my sentiments aren't misinterpreted. I encounter cars on a daily basis that I enjoy, respect, and have a desire to share. On the other hand though, that spontaneous feeling of envy after seeing a car is fleeting at best. That's what makes Kevin Legaspi's R31 Skyline all the more special.
The R30 and R31 skyline chassis have been a favorite of mine for many years. Most people know I'm not the biggest fan of Japanese cars, for no other reason than that most don't offer something that intrinsically "clicks" with me. For one reason or another though, the boxiest of the Skylines speak to me on a level most cars fail to. Their aesthetics define a point in time that matters most to me as a car enthusiast, and I'd be lying if I said I didn't love the fact that the R30 and R31s are the bastard, red-headed step children of the Skyline lineage.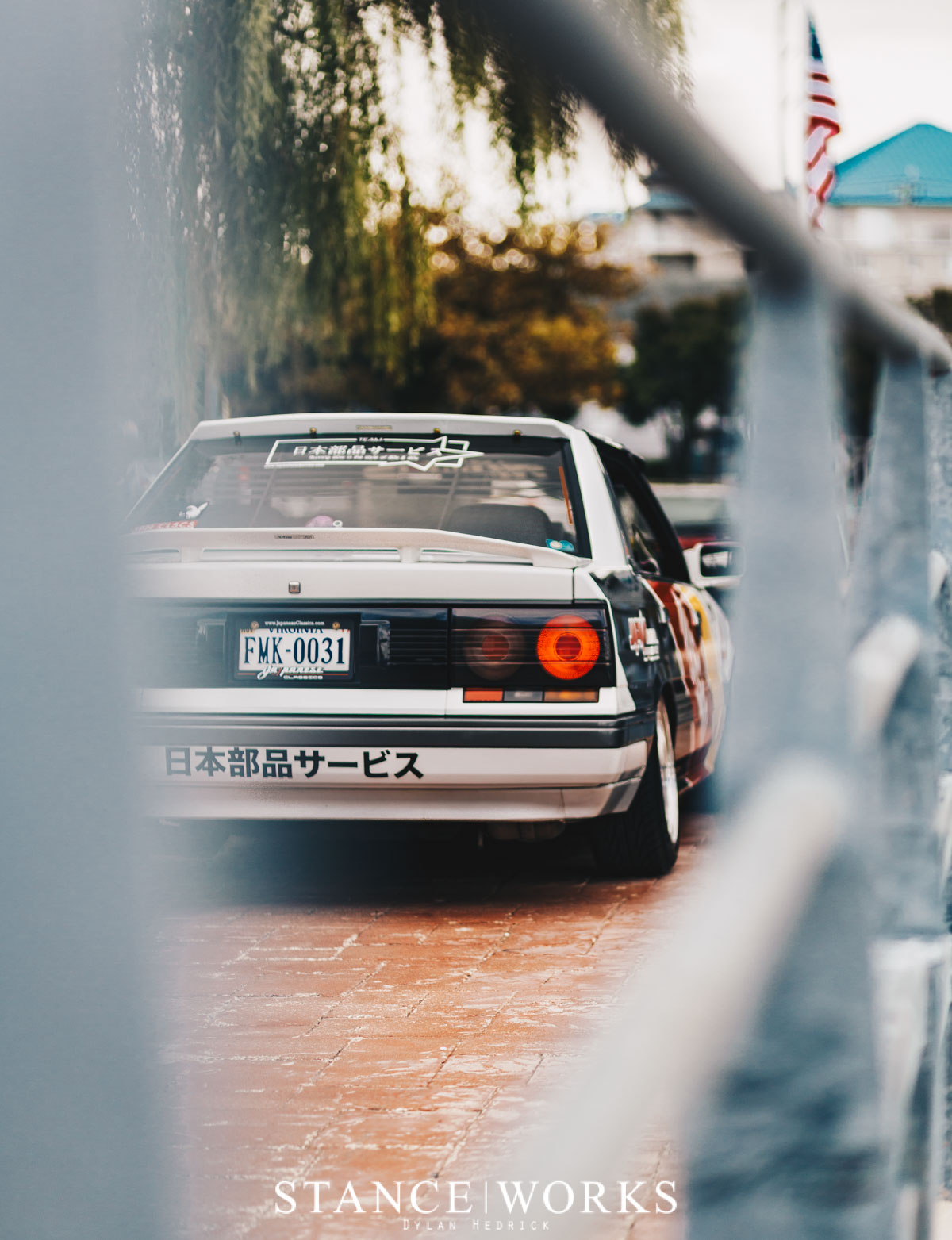 Just like the rest of the Skyline lineup, we never got the R31 here in the USA, and combined with being perhaps one of the least desirable models, its a rare sight to see one stateside. Add in the fact that Kevin's is a sedan, and it's practically a unicorn. As a sedan guy myself, though, it doesn't get any better than the pillarless four door.
I first encountered Kevin's Skyline during the annual Instagram frenzy during H2Oi. Although H2O wasn't held in any official capacity this year, it didn't stop thousands of show-goers from storming the streets of Ocean City, Maryland, just as they have for the past two decades. StanceWorks friend and photographer Dylan Hedrick shared a rolling shot, and without hesitation, I reached out, hoping for more.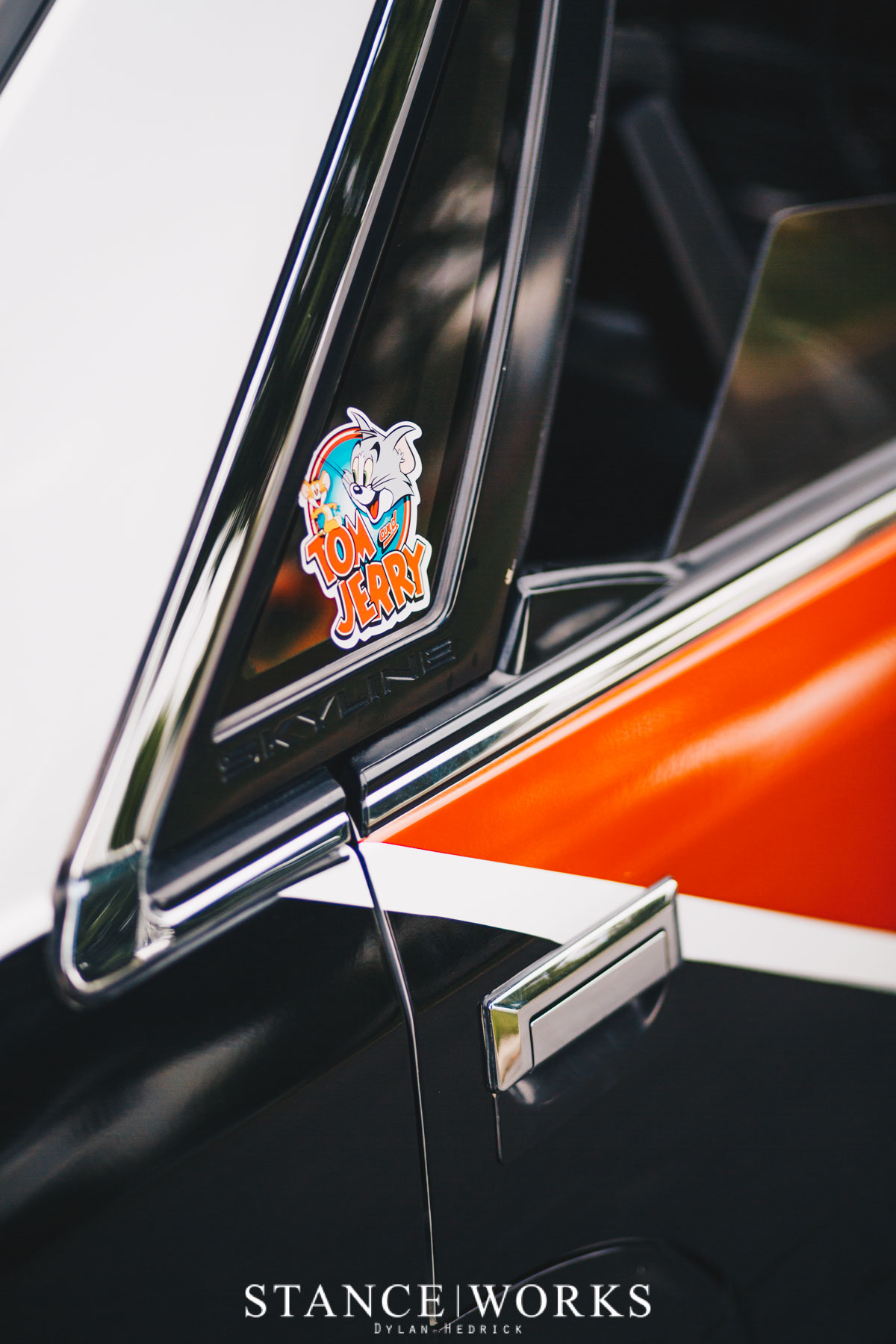 Dylan and Kevin linked up, and the results are incredible: one of my favorite features in recent months. Emblazoned in a period-correct colorway and sporting a slew of sponsors, the car feels pulled directly from the mid-'80s Japanese racing circuits. Every aesthetic choice made was in the vein of all-out style, and the execution leaves nothing to be desired.
Perhaps the coolest detail of the car is its lack of a b-pillar: a detail that entitles the car to the moniker "four-door hard-top" by Nissan. Known as the Passage model, these cars are inarguably one of the most unique Skylines ever built.
In all, Kevin's vision and execution are, in our eyes, worth getting excited over. Instead of relying on over-the-top or tasteless mods to stand out, he's done so with a simply cohesive style. Bravo, Kevin. We're excited to see what comes next.