Frankly, it's the last car I'd have expected to fall in love with. I struggle to find infatuation with cars of the era; I often jokingly suggest they look like machines from Wacky Races, or like something a Scooby Doo villain might drive. The '40s and '50s were a time for flowing lines, big fenders, and cues that are born the growing midcentury designs aesthetics of the time. Some cars, however, manage to separate themselves from the rest, sporting shapes, lines, and a certain character I can't help but go weak in the knees for. This time around, it was this 1948 Talbot-Lago T26C, chassis 110005 – an ex-Formula One racer that was piloted by Pierre Levegh to a career best of 2nd place at the  L'autodrome de Linas-Montlhéry.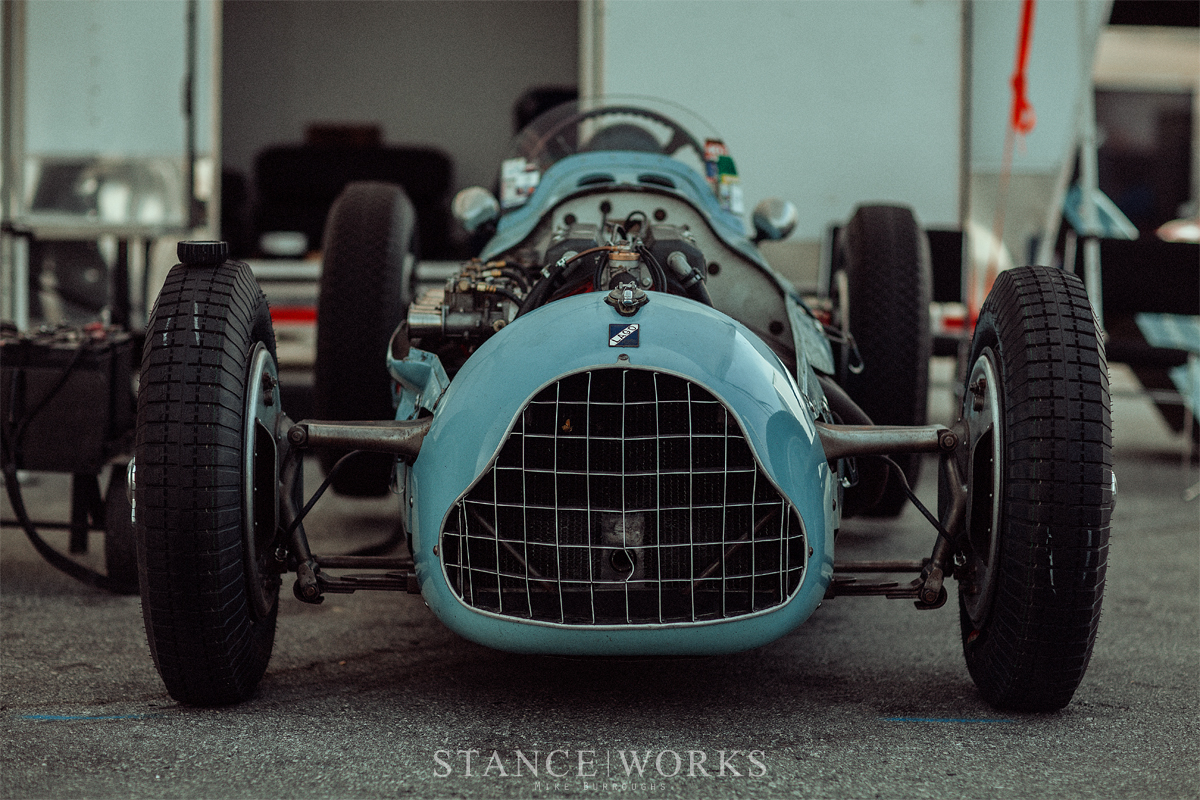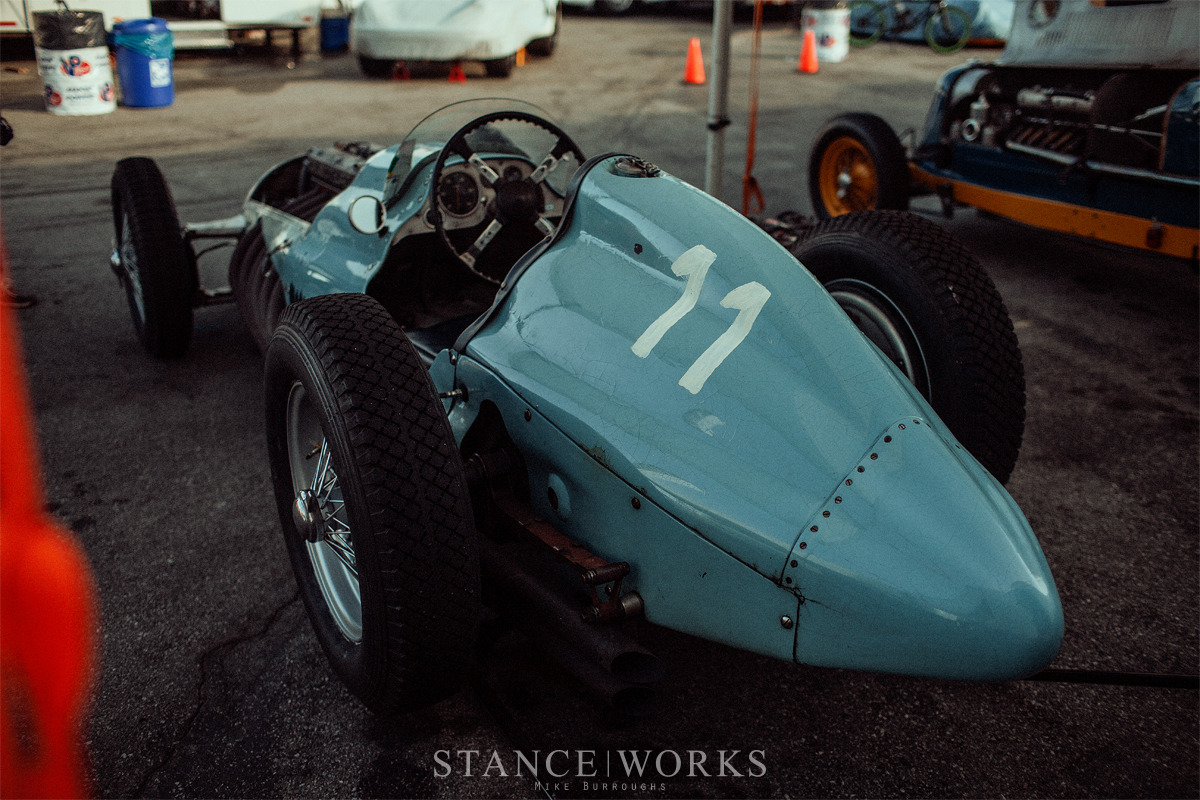 My favorite cars of the Rolex Historics are the ones with a story to tell. That's not to be confused with cars rich with history, log books, and archived photographs. Instead, I enjoy the cars that manage to tell their story on their own. The last car I found as enthralling as the Talbot was five years ago: Nathanael Greene's 1925 Bugatti Type 35. As fate might have it, the open-wheeled racers were both bedecked in a similar hue of blue, and graced with the same number: 11. Most importantly, both cars are unrestored, and just like the Bugatti, Denis Bigioni's Talbot-Lago wears its wear and tear with honor.
The cracks in the paint, the heat-induced bubbling, the grease, and the grime – the Talbot was unparalleled in its inherent character by anything else in the paddock. I spent nearly a half hour with the car, scouring its details, intricacies, and complexities. From fore to aft, the car was perfect, and perfect in a way that must be earned and endured. It's from here that I hope a photo speaks more than words, for I will let them do the talking. I hope you enjoy this car as much as I did.