At first glance, Chris Gonyea's '71 Alfa GTV may leave something to be desired, depending on your tastes. It's not quite the sight for sore eyes one might expect when introduced to an Italian classic, but Chris is well aware of that. In place of shiny paint, you'll find patchy primer and epoxy. The only shine the car offers is from the metallic Dynamat that lines its interior, mostly concealed by interior-delete panels and cracking old leather bits. But Chris doesn't mind a bit. In fact, he finds it endearing, and after sharing his story with us, we felt inclined to agree. As a project that began as a total restoration, this 1750 GTV finds itself straddling the blurry line between perfect and not, depending entirely on an open mind, and an understanding that for Chris, it's all about what lies beneath the surface.
Chris Gonyea grew up with Anthony and Fabrizio Rimicci, locally famed as the go-to duo in the world of Alfa Romeos. At the young age of five, Chris found himself at the Rimicci's father's shop, learning the ins and outs of the Alfa marque. Fittingly, his first car was an '88 Milano Verde, which did double duty as a daily driver and weekend track toy throughout his high school career. It wasn't until college, however, that Chris began his hunt for a GTV. With a stroke of luck, a friend-of-a-friend had a project he was looking to get rid of, so Chris drove up to the bay area and happily took it off his hands.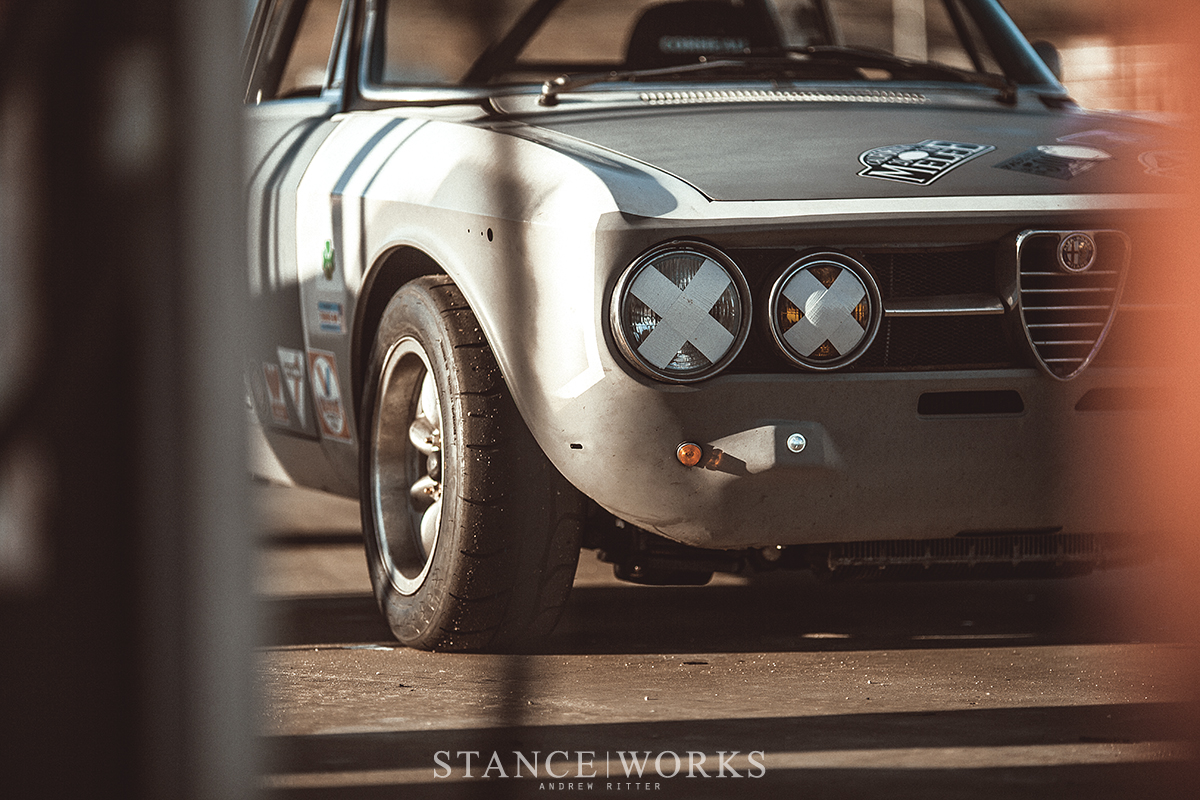 Chris's desire to initially restore the car was well-founded. It was originally clad in cava beige paint, but had been topped with burgundy, and that had been topped with a coat of white – and it hadn't been done well. The paintwork was poor, with run marks, rock chips, and dings that reached through all three layers of paint, exposing bare metal in several places that had, in turn, rusted. The engine had been swapped out for a 2-liter, sourced from a later model, but it too was in rough shape, burning lots of oil, wired up with poor electrics, and more. Chris referred to the car as "tired," but that seems perhaps a bit "delicate."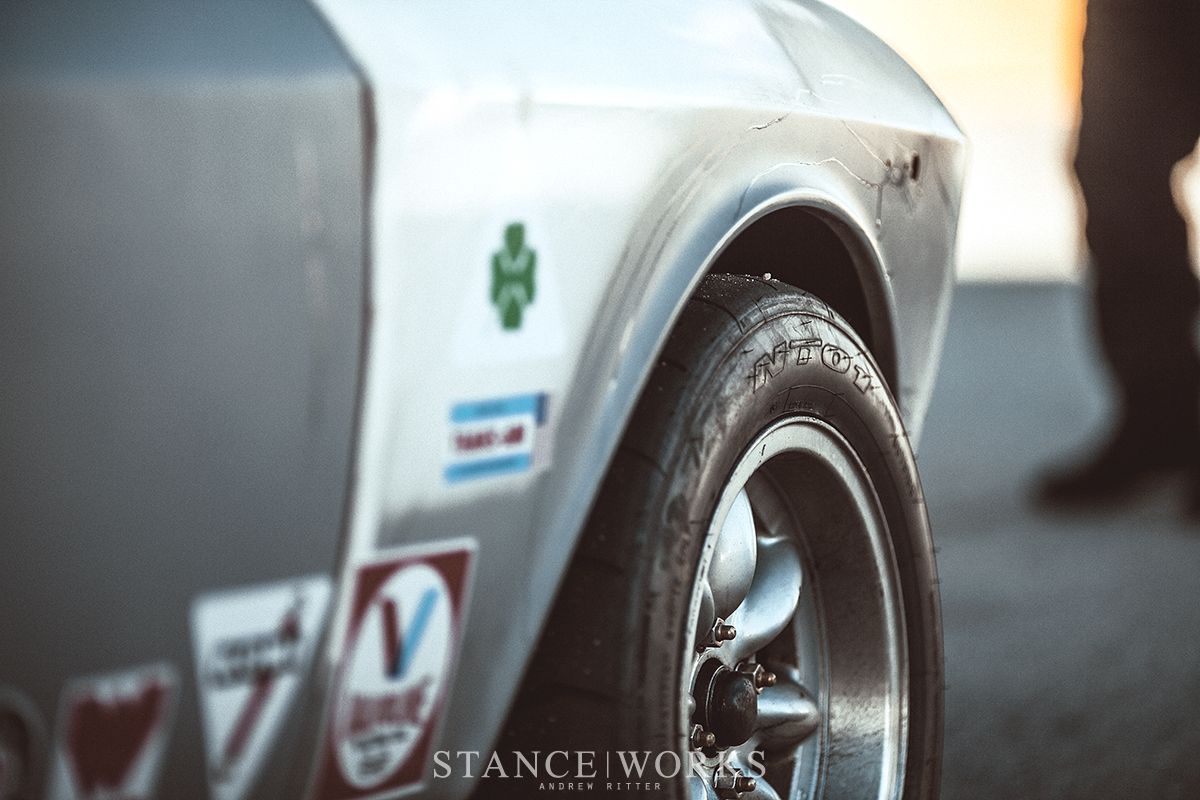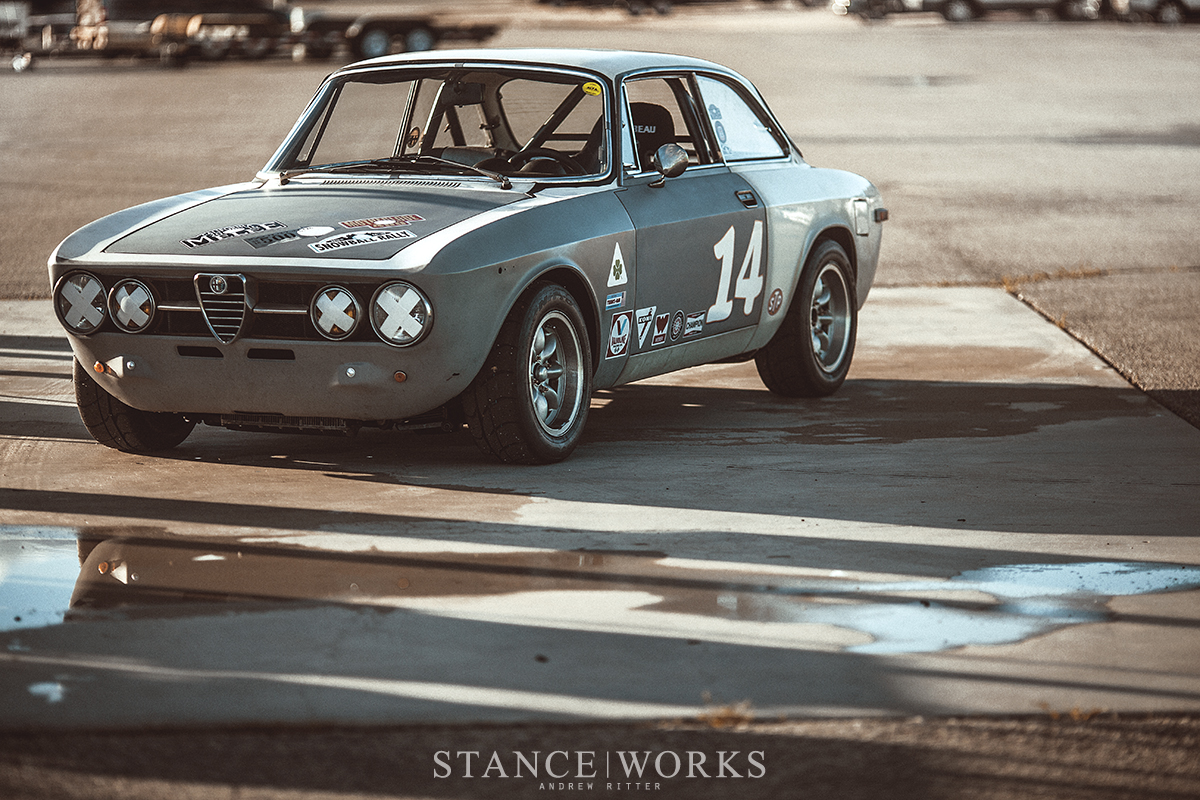 Chris put in the work to make the car relatively reliable  – enough for cruising around town at least – but it wasn't until six years later, in 2014, that he dove in completely. "It really happened by accident, and in total snowball fashion," Chris says. With no maintenance records for the 2000cc engine that had been swapped in, and with a head gasket on its way out, Chris pulled the cylinder head. Unfortunately, along with it came a few of the main studs, meaning the rest of the engine needed to come out too. With that, he opted for a complete engine rebuild. He remained conservative, with the bottom end receiving a slight overbore and a bump in compression with new pistons. The head remained stock, aside from a set of euro cams that tend to play better with carburetors. The Spica fuel injection system was tossed in favor of a pair of Italian 45 Webers, and on the out-side of the motor, a complete Magnaflow exhaust rounds things out.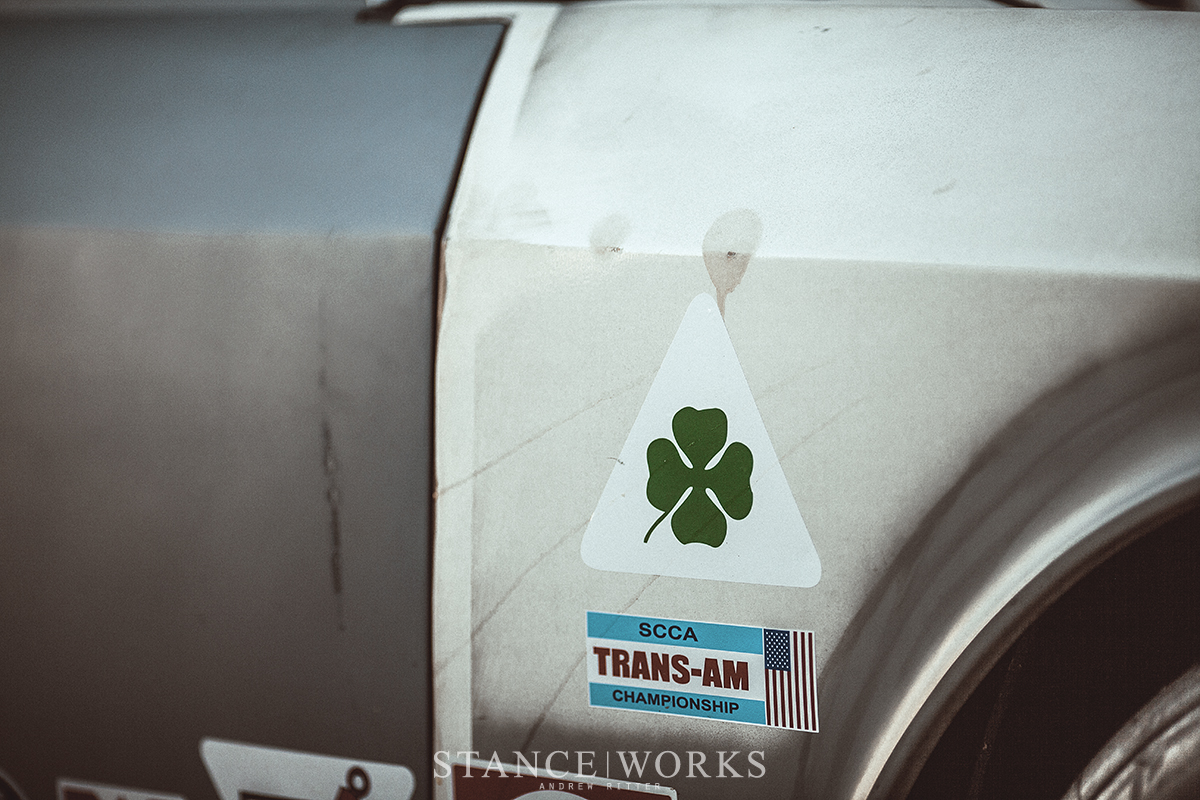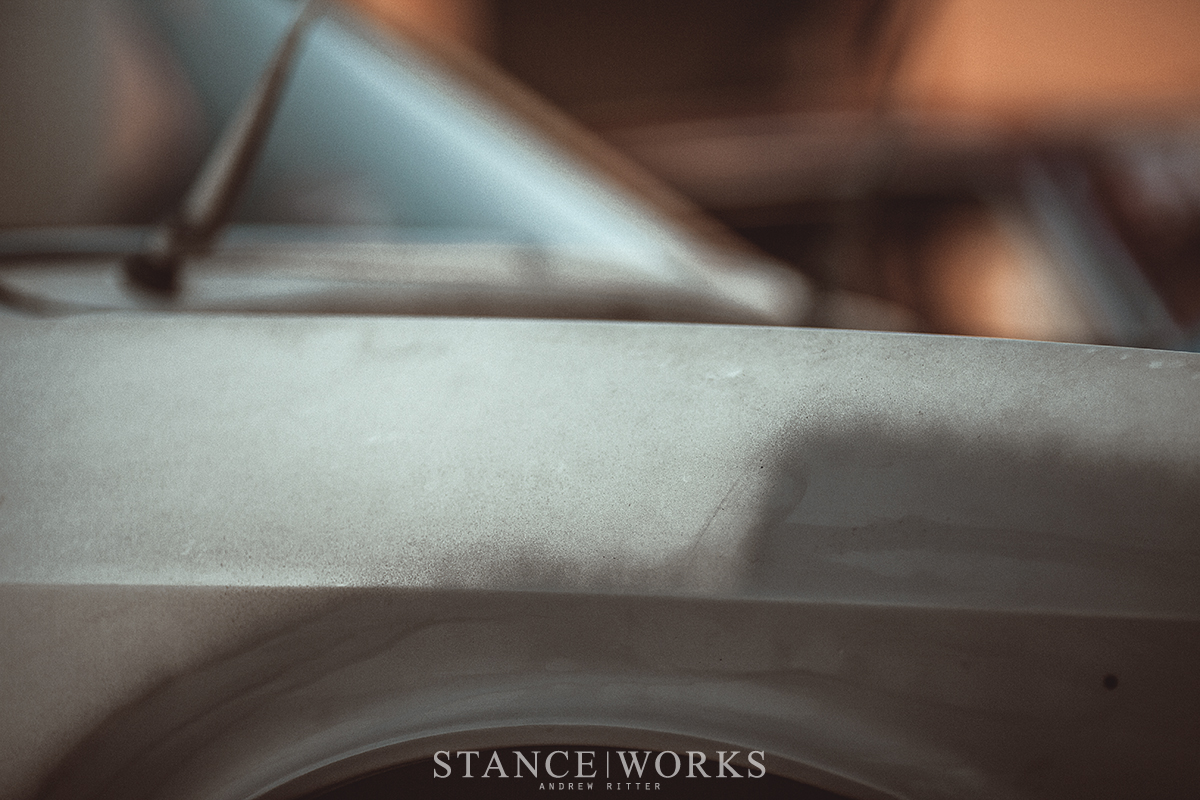 But as these things typically tend to go, Chris was unable to stop with just the engine. With the power plant torn down and under construction, he figured he may as well start tinkering with the rest of the vehicle too. So the interior and the dash came out, as well as the heater system, all with future plans of a rebuild. With those components out, the firewall was revealed, as was its nasty factory lining. Unsurprisingly, Chris got to work, stripping away the liner and adhesive, and before long, he found himself removing it from the rest of the car's interior too.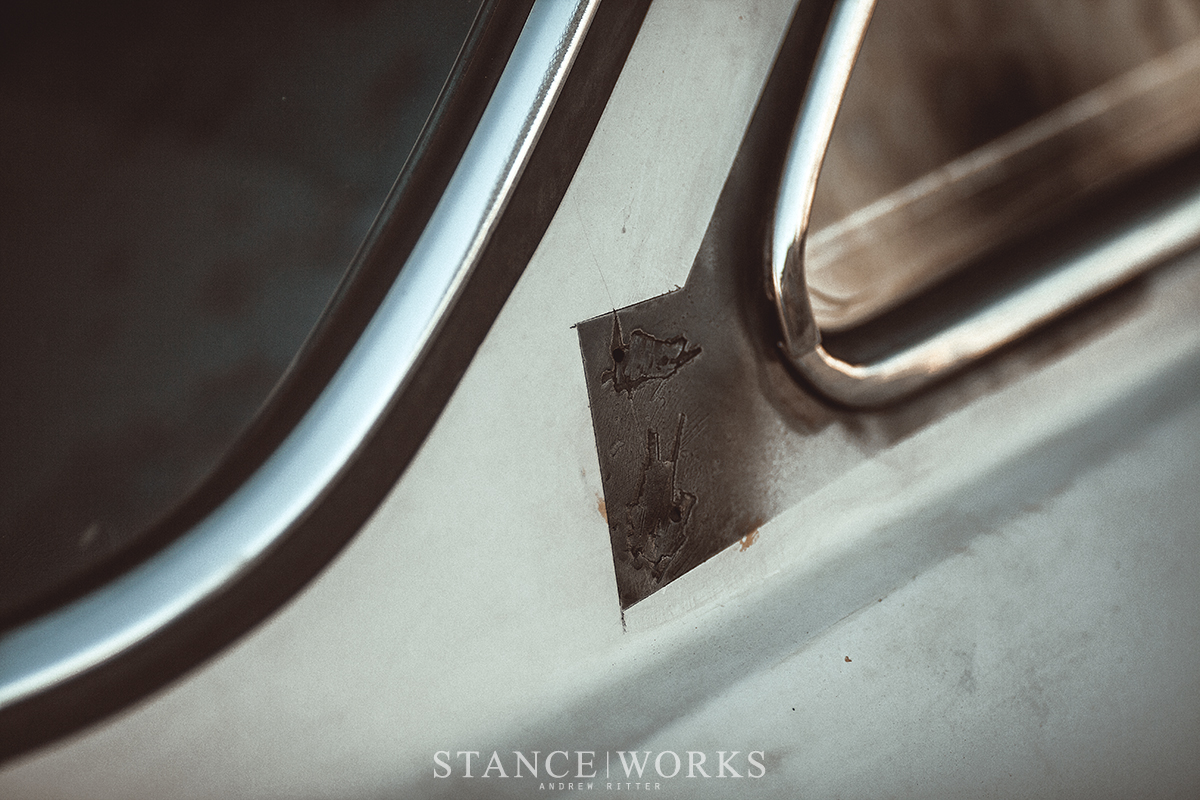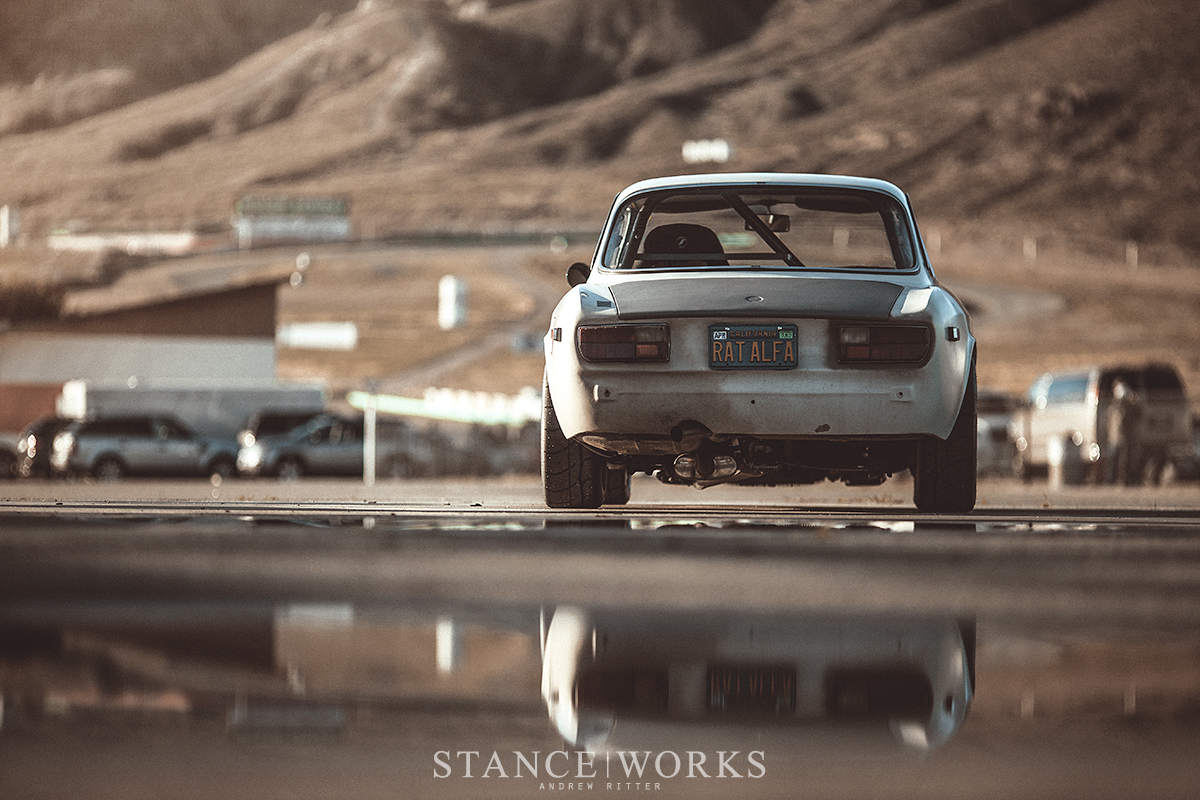 With the interior completely stripped, even more rust was revealed. Chris made the only reasonable decision there is, and cut the floor pans out of the car, replacing them with solid counterparts. Still on the path of restoration, Chris lined the entire interior with Dynamat and Dynaliner, in hopes of making the car quiet and comfortable enough for regular use. From there, Chris turned to the car's underbody.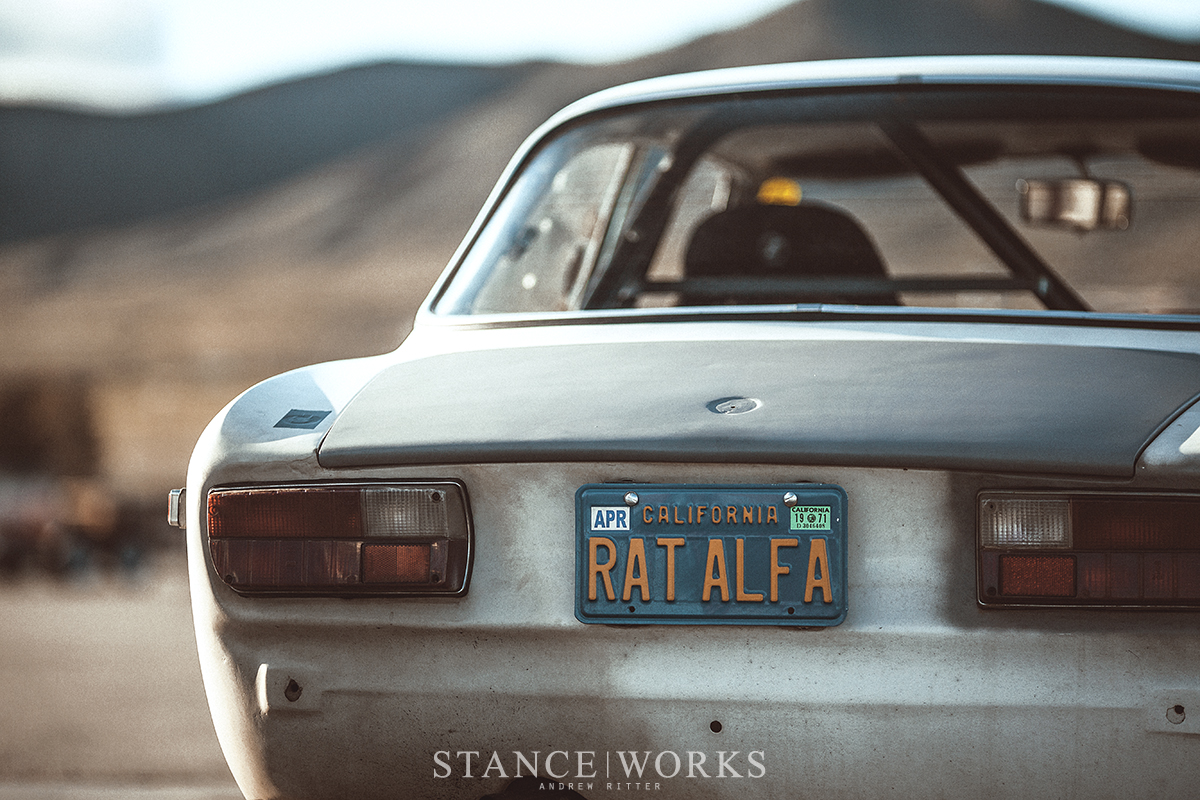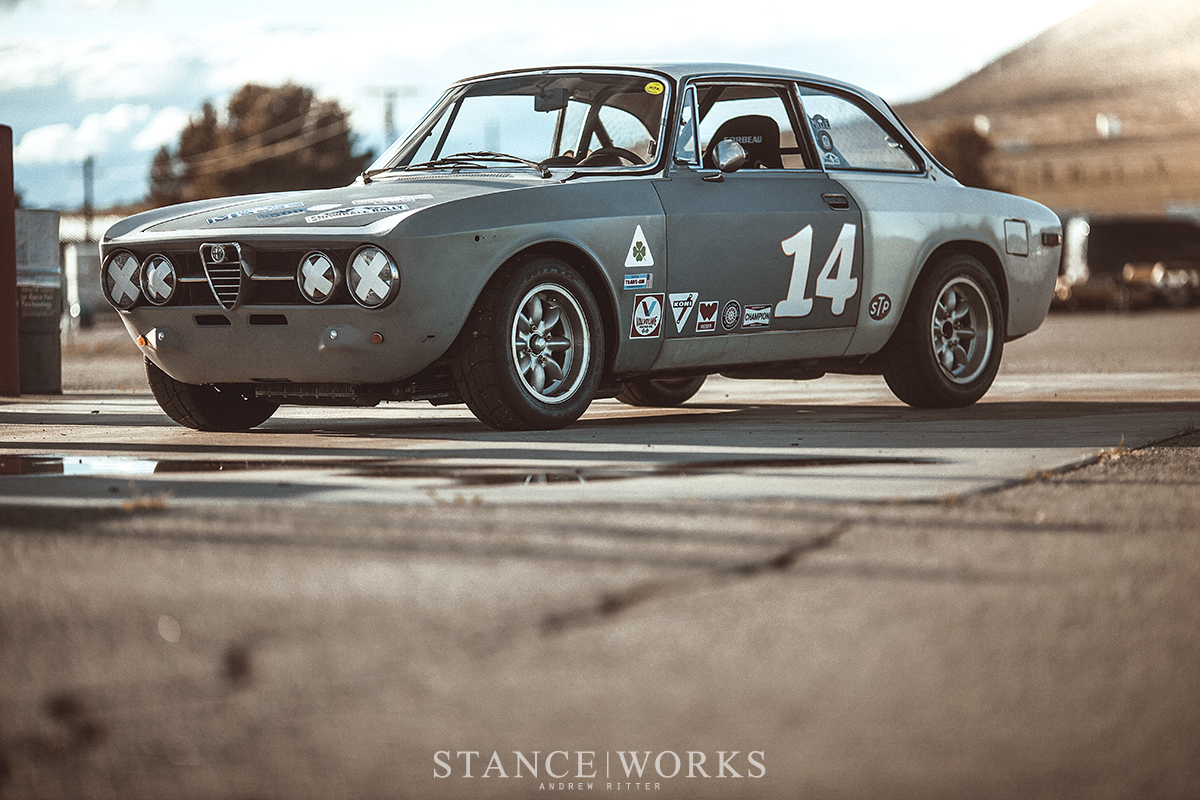 With fresh floor pans welded in, the underside of the car needed to be re-coated. Despite what the car's exterior might suggest, Chris refused to skimp out on the car's undercarriage. Following some serious work, Chris had the entire underside of the car stripped, including the wheel wells, in preparation for fresh undercoating.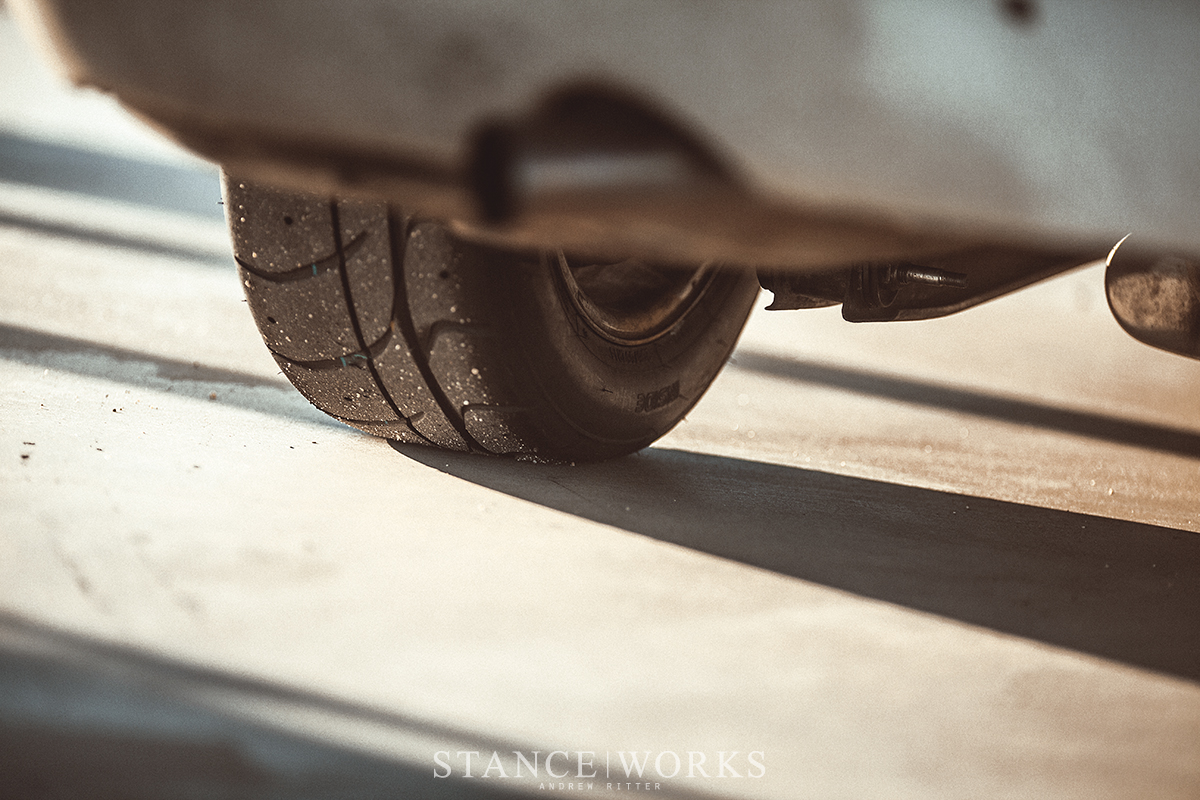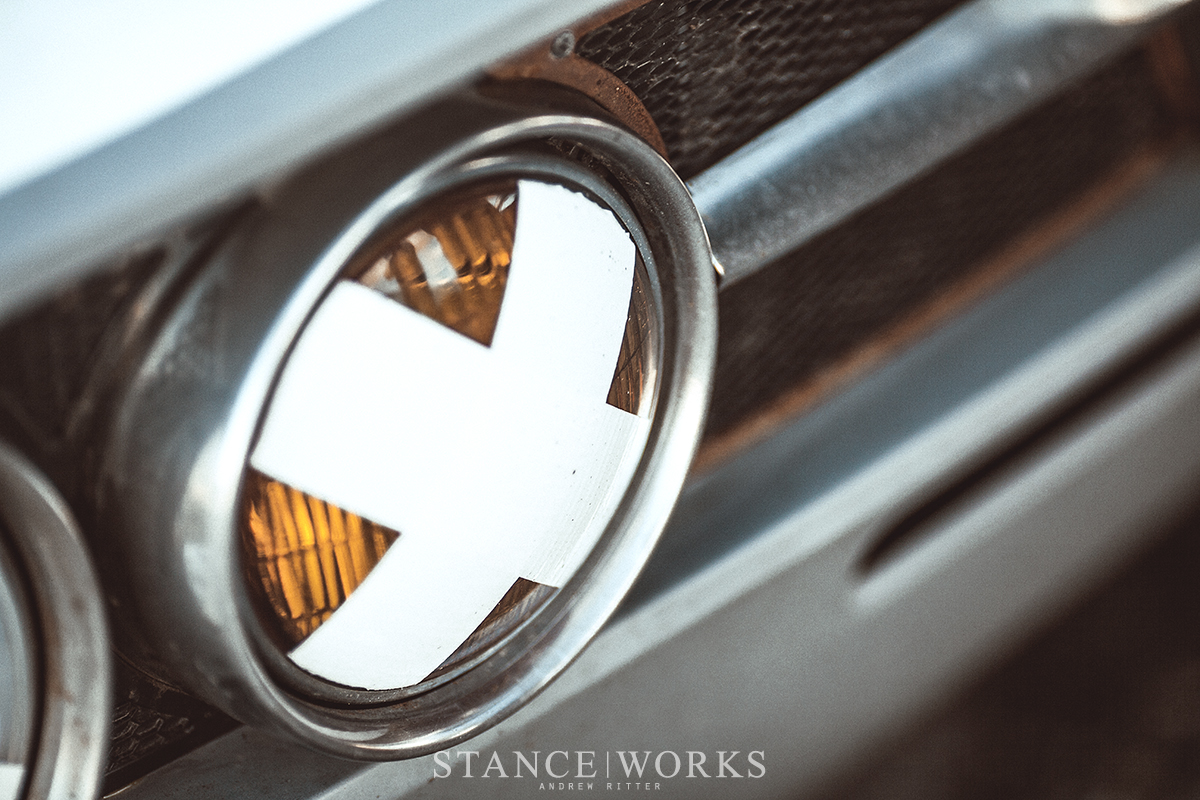 The snowball effect continued: with the suspension pulled from the car for the undercoating process, Chris decided to revise that, too. All of the components were rebuilt, upgraded with poly bushings, and powdercoated. Koni Red shocks and shorter, stiffer springs were fitted, helping to balance out the car's handling for its eventual track debut. For rollers, the Alfa has been fitted with a set of 14″ Panasports, wrapped in 205/55/14 Nitto NT01s – an obvious choice in the limited world of high-performance 14″ tires. They fit easily underneath the bodywork too, offering a look that's both performance-driven yet factory.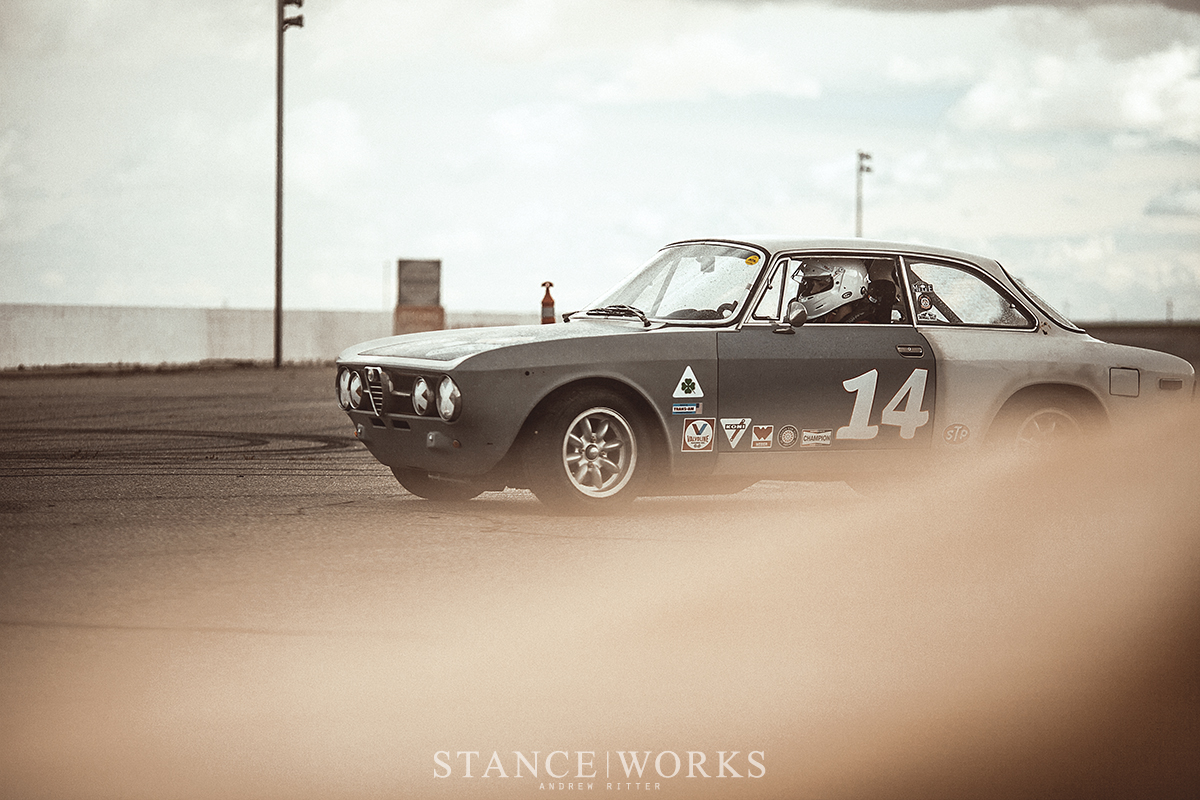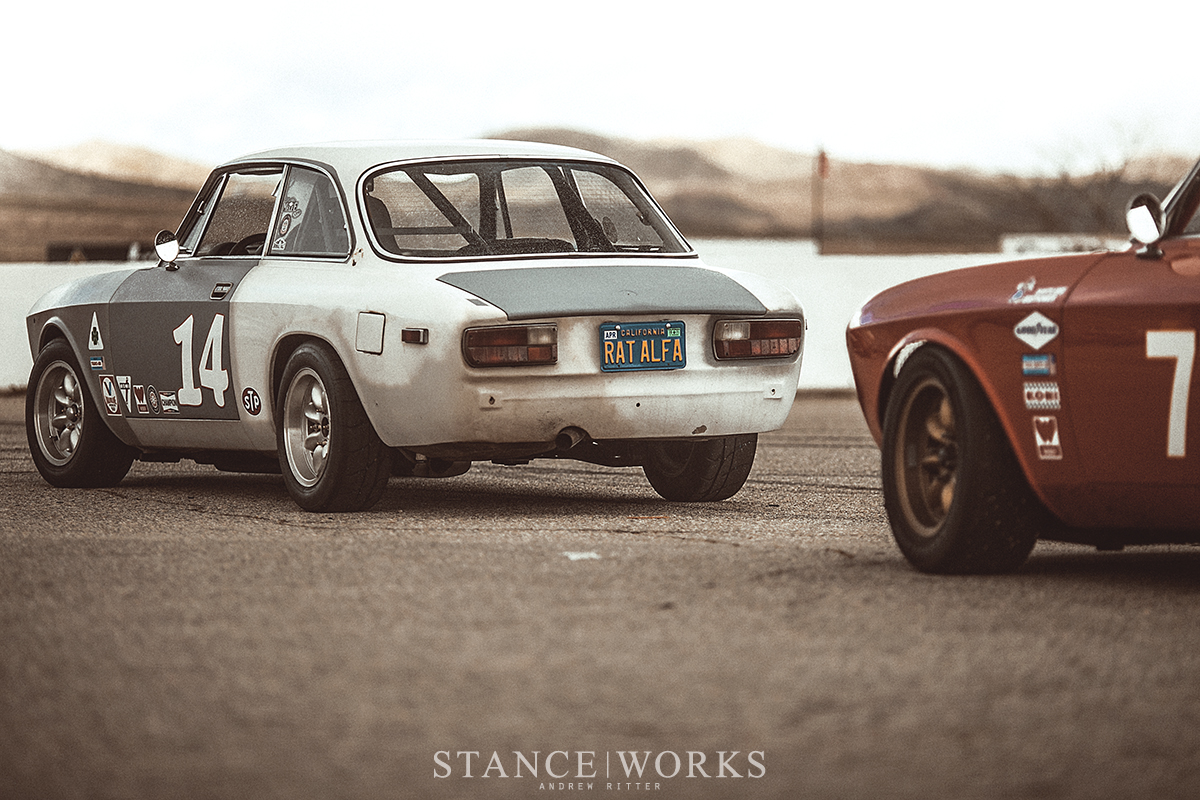 But of course, pulling the engine, interior, and the suspension meant that the GTV was little more than a sitting shell. Chris figured what better time than "now" to address the bodywork. "I started to remove paint in the bad areas to prep things for what I was planning to be a respray. I took a good deal of the car down to bare metal," he says.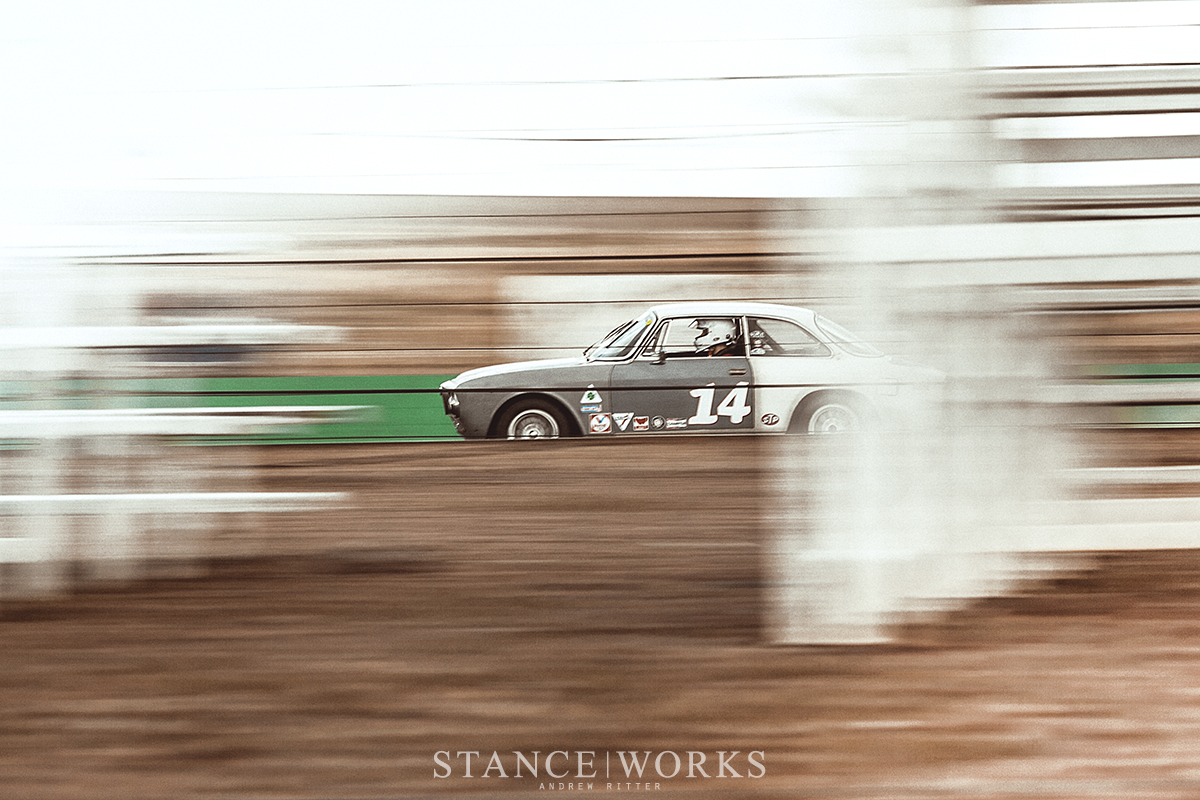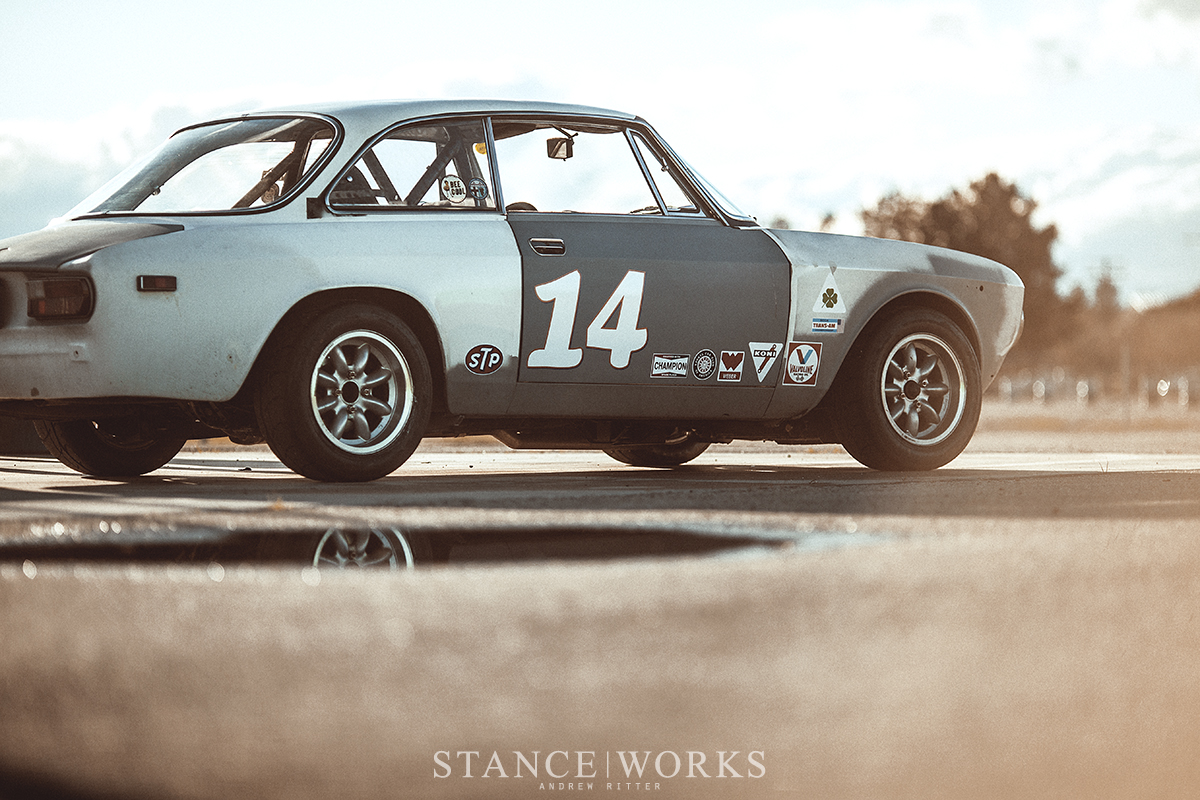 It was around this time, though, that his plan began to change. In the spring of 2015, Chris joined Fabrizio Rimicci for the Snowball Rally in his GTA Junior, and unsurprisingly, the two had a blast. Following the event, Chris was hit with a revelation: driving the car was more important than anything else. With a desire to join in on the 2016 Snowball Rally in his own GTV, and a desire to do so worry-free, the plans for a complete and total respray were nixed. With dirt stages that accumulate rock chips galore, a perfect restoration was unfit for such an event. A new plan was devised: Chris wanted the GTV to be completely restored, mechanically, without regard to exterior aesthetics, with the eventual hope of a dual-purpose street and track car. Interior comfort was important too; after all, he did want to enjoy driving it.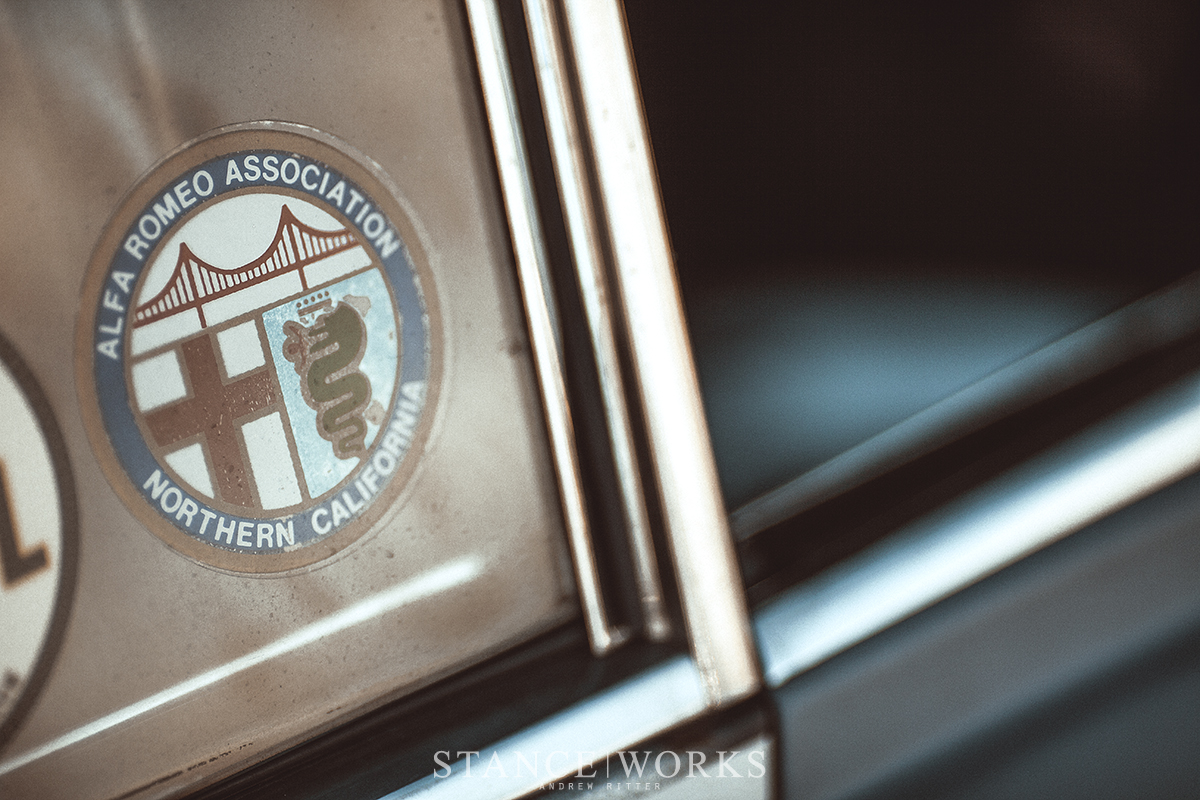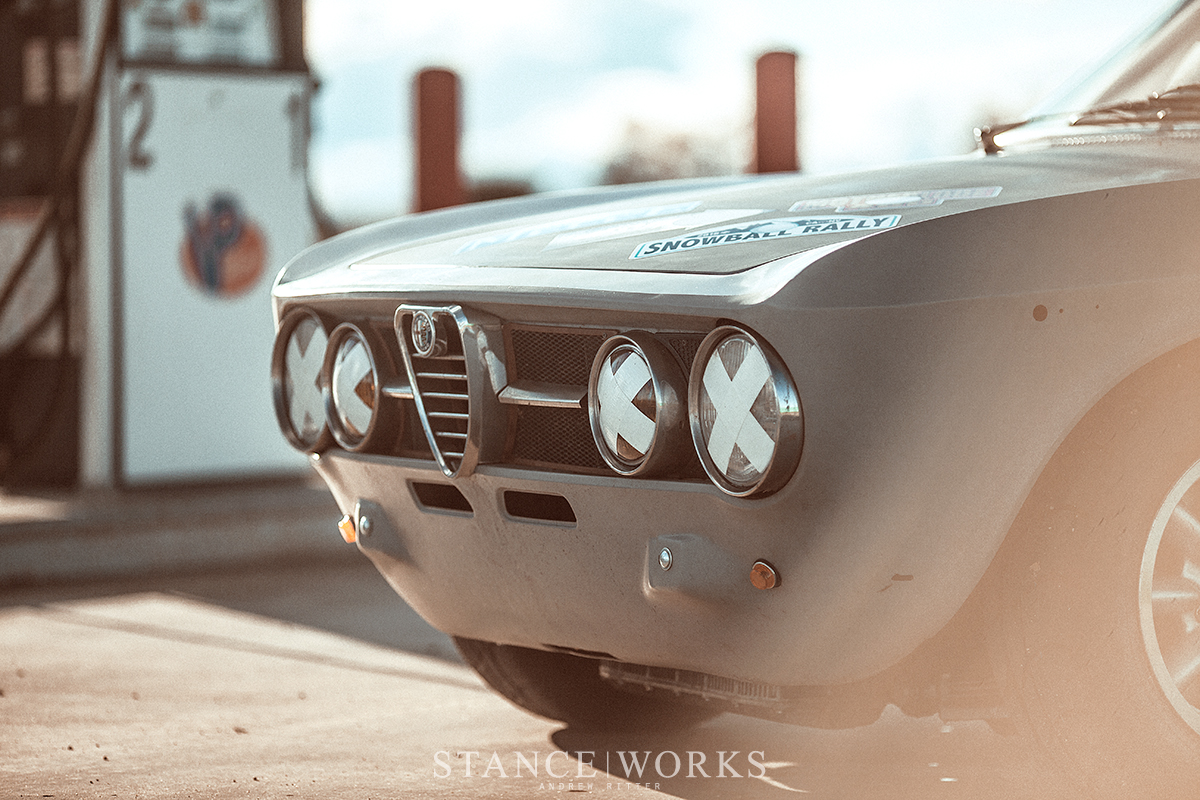 Working from the inside out, Chris worked to sort the interior first. He deleted the rear seat with a passengers-be-damned mentality, fitting a roll bar and some seat-delete panels instead. Nixing the full respray, Chris opted instead for epoxy sealer and a bit of primer, which has yielded the car's now-signature look: a blotchy, spotted mess of white and grey that's somehow as charming as it is haphazard.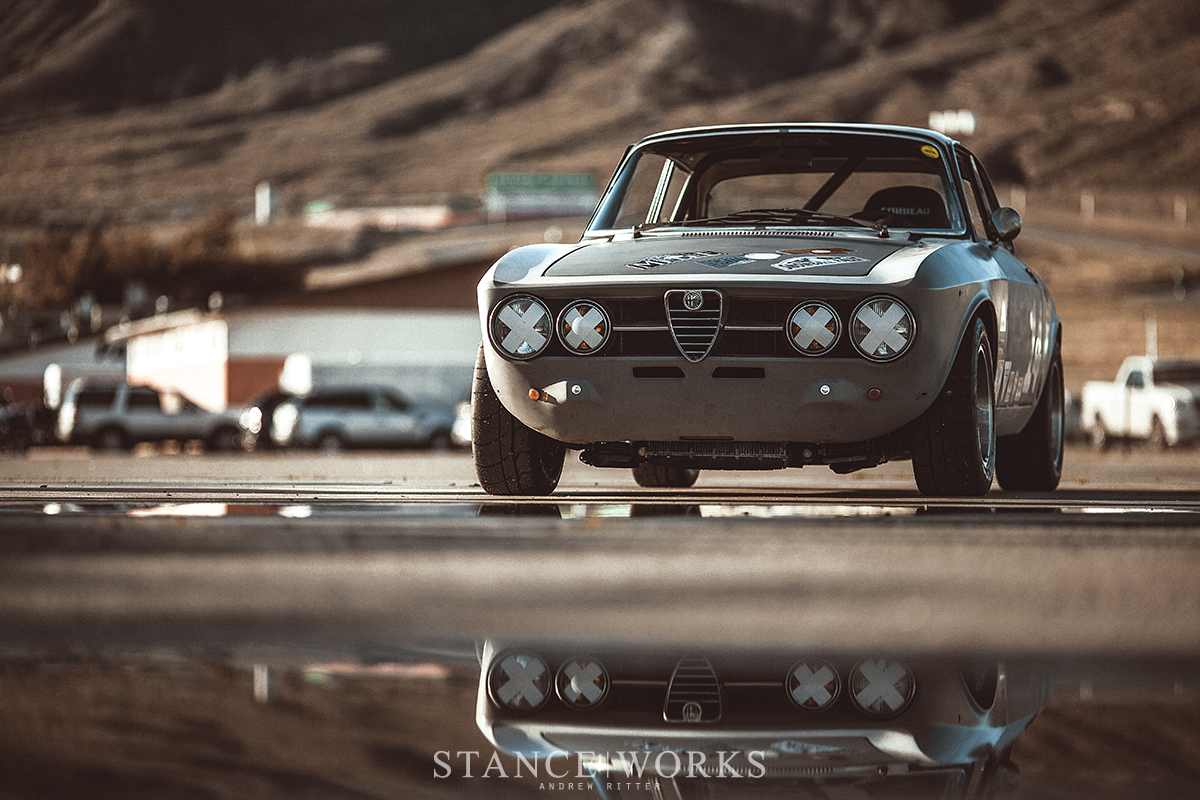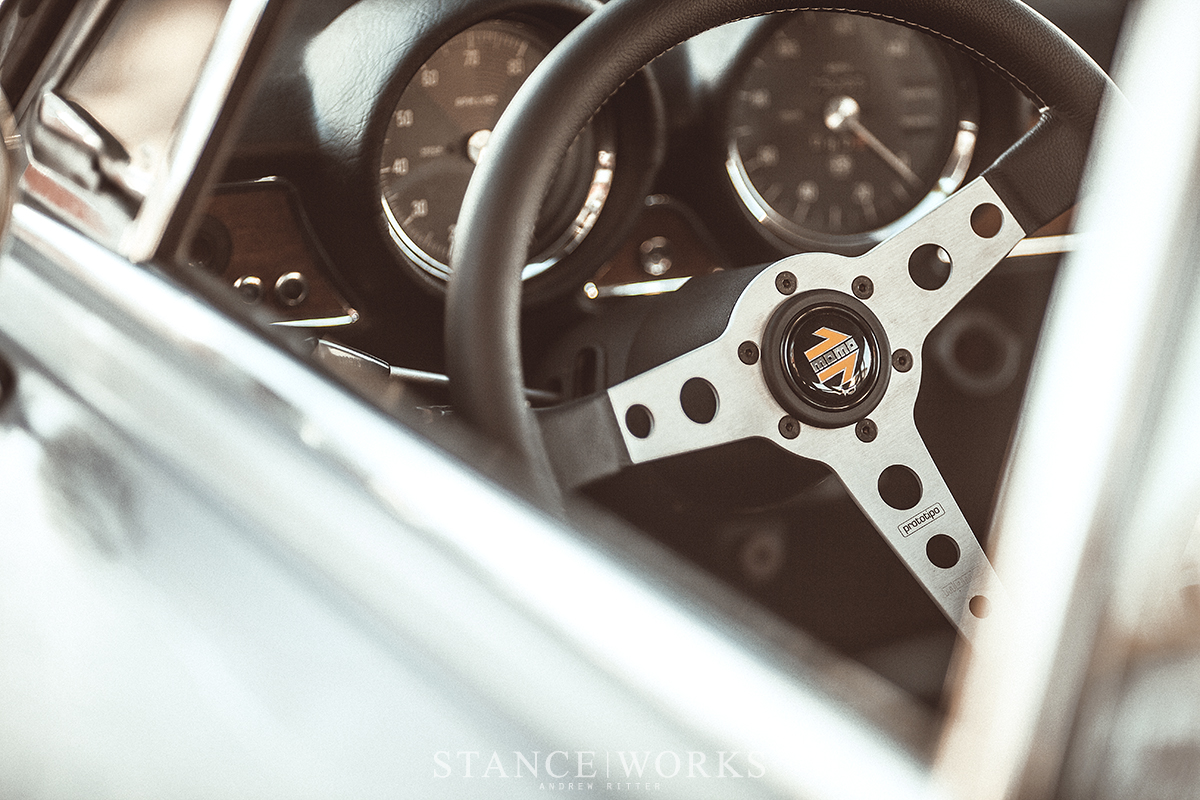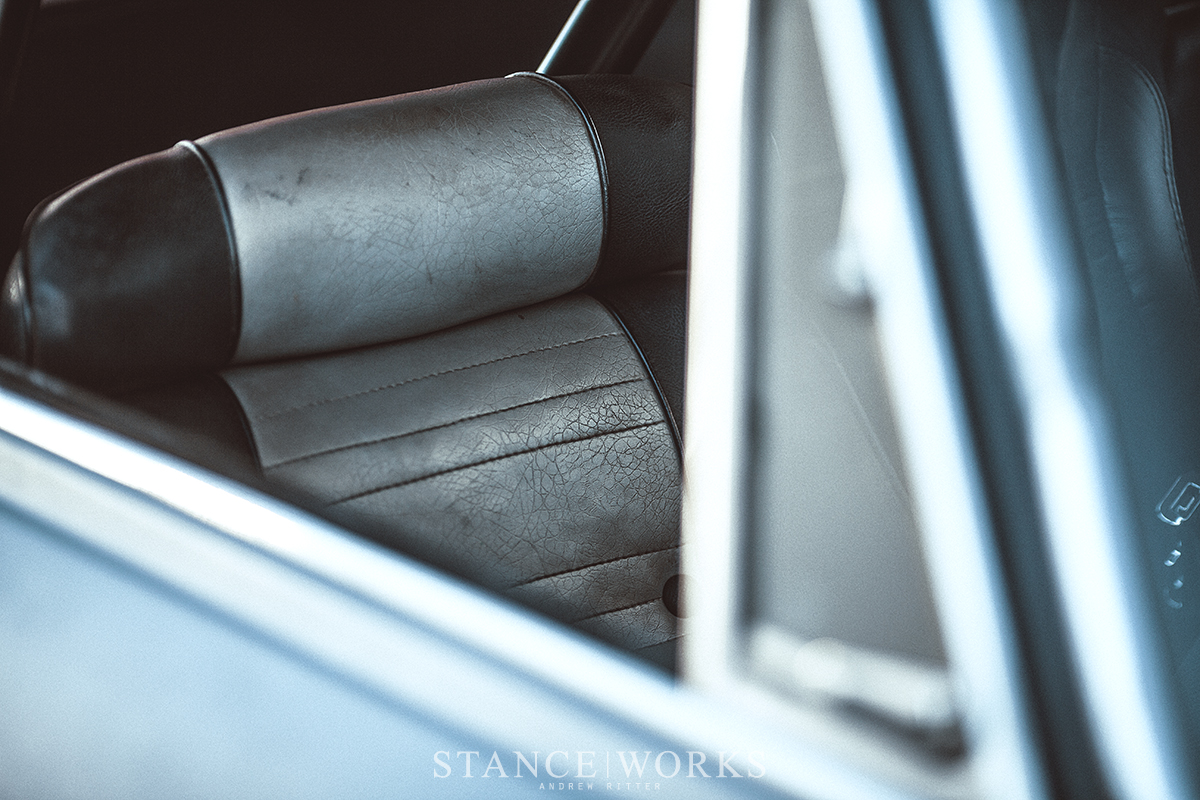 As to be expected, the 2016 Snowball Rally approached rapidly, and Chris found himself with a still-disassembled car. As he put it, the interior was gutted, the motor was in pieces, the car had no brakes, and so-on. Nevertheless, he pushed forward, putting in late nights to make the date. The deadline was to meet at the Golden Gate Bridge, Friday at 5PM.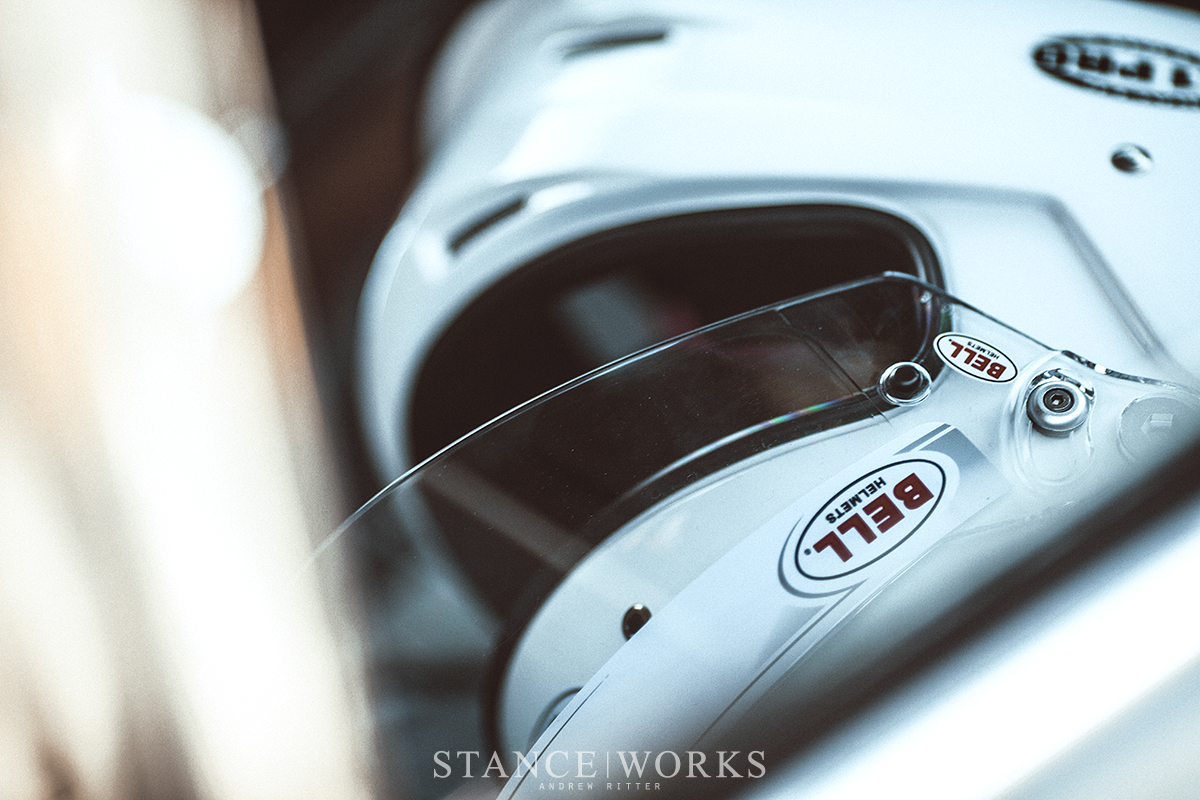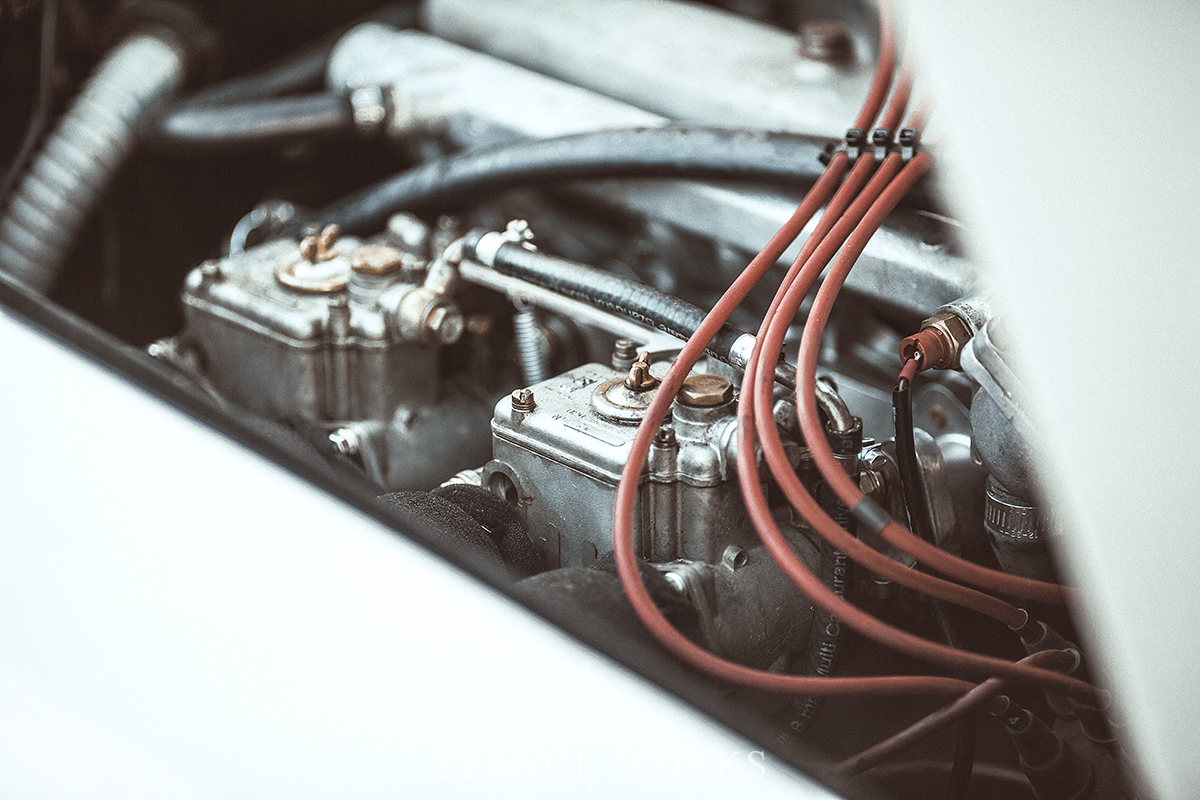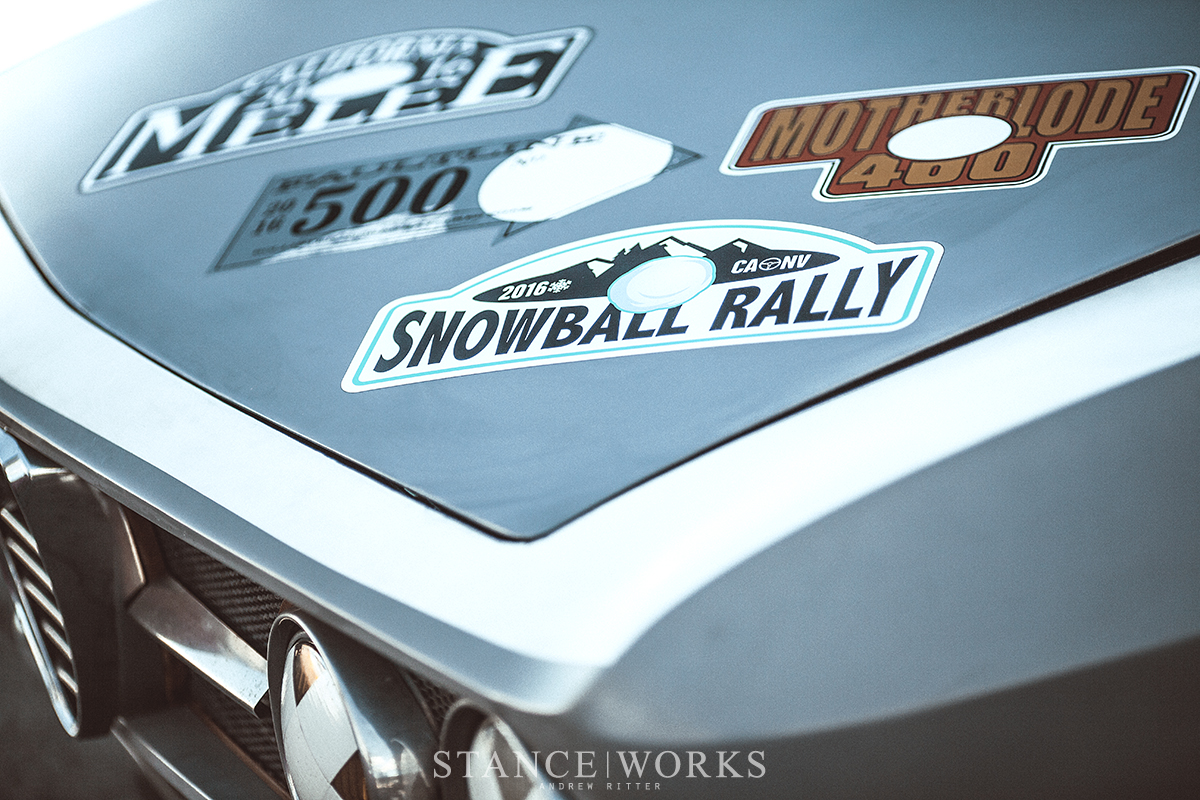 Friday at noon, Chris managed to get the car running for the first time in years. Following a bit of tuning, he made laps around the neighborhood to seat things in, building confidence before departing to meet with the rally-goers. As good craftsmanship yields, Chris drove the car more than 600 miles over the course of the rally, and all without a hiccup. Following that, he completed the remainder of the Northern California Rallies, totaling about 3,000 miles, and the car has driven flawlessly ever since. Needless to say, he's not afraid to drive it.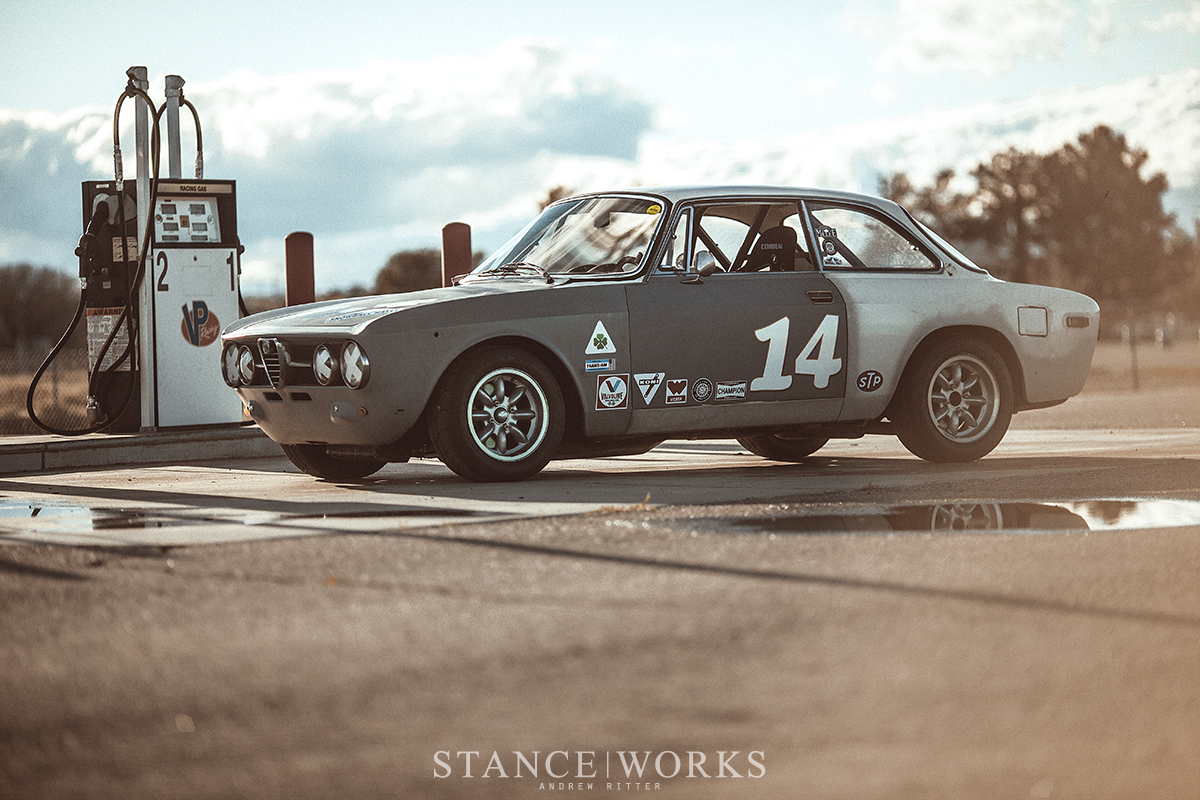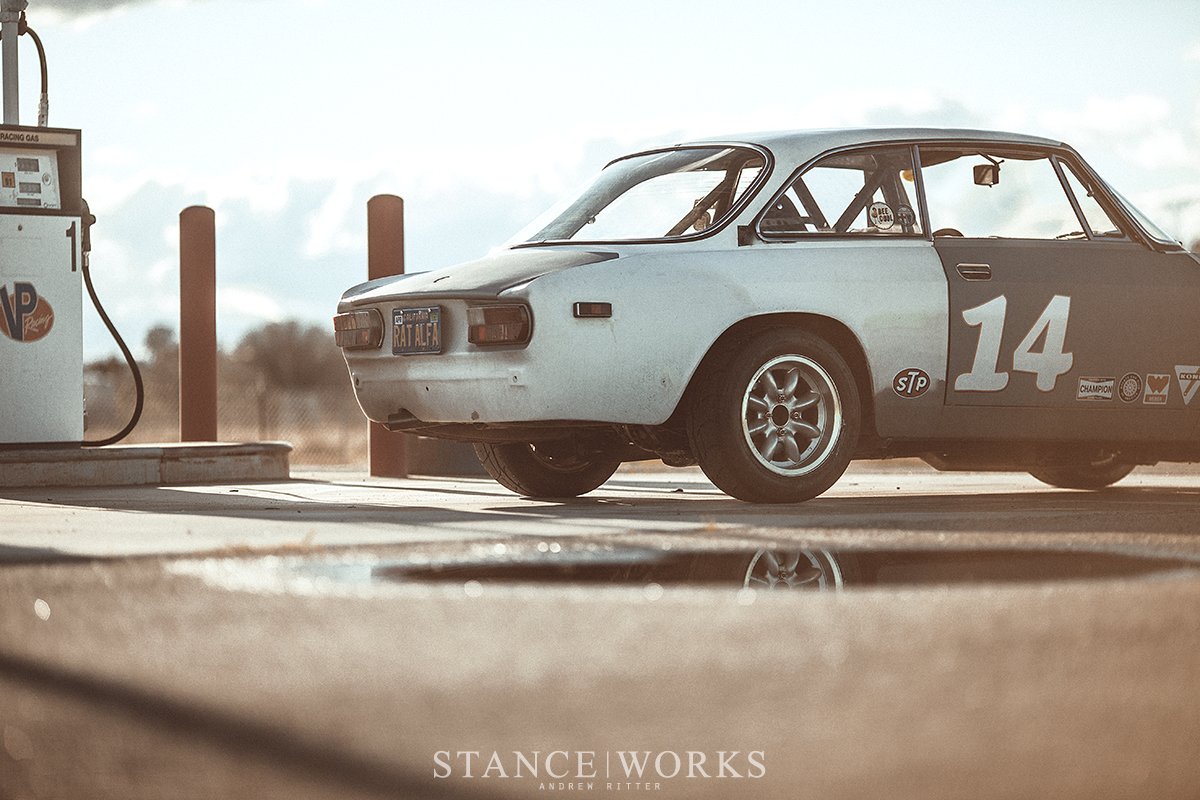 It should come as no surprise that we finally encountered the community-famous Rat Alfa at the track, just a year after Chris finished the car. Still put to work and through the paces, the car serves as a fantastic reminder that when it comes to cars, there's often far more than meets the eye. From what lies beneath the skin, through to its character, and most importantly, the roots of its story. After all, it's cars like Chris Gonyea's that give StanceWorks its stories to tell: they give us the chance to share more than a list of parts or hyperboles about the best-this or the most-that. Cars like Chris's GTV are what make StanceWorks whole, inspiring us all to bond with grease and steel to build stories of our own,