Over the years, we here at StanceWorks have seemingly heard it all. What motivates us to build our cars? Sometimes its memories of years passed, sometimes its the goal of fulfilling dreams. Sometimes we latch on to an engine or a drivetrain, knowing full well that our next project will be powered by it. Sometimes it's a particular chassis that calls our name, having fallen in love with its looks, its handling, its presence, or its character as a whole. Chris Hayden's story, on the other hand, isn't one we can say we've heard before. For Chris, his project 190e began from the inside out.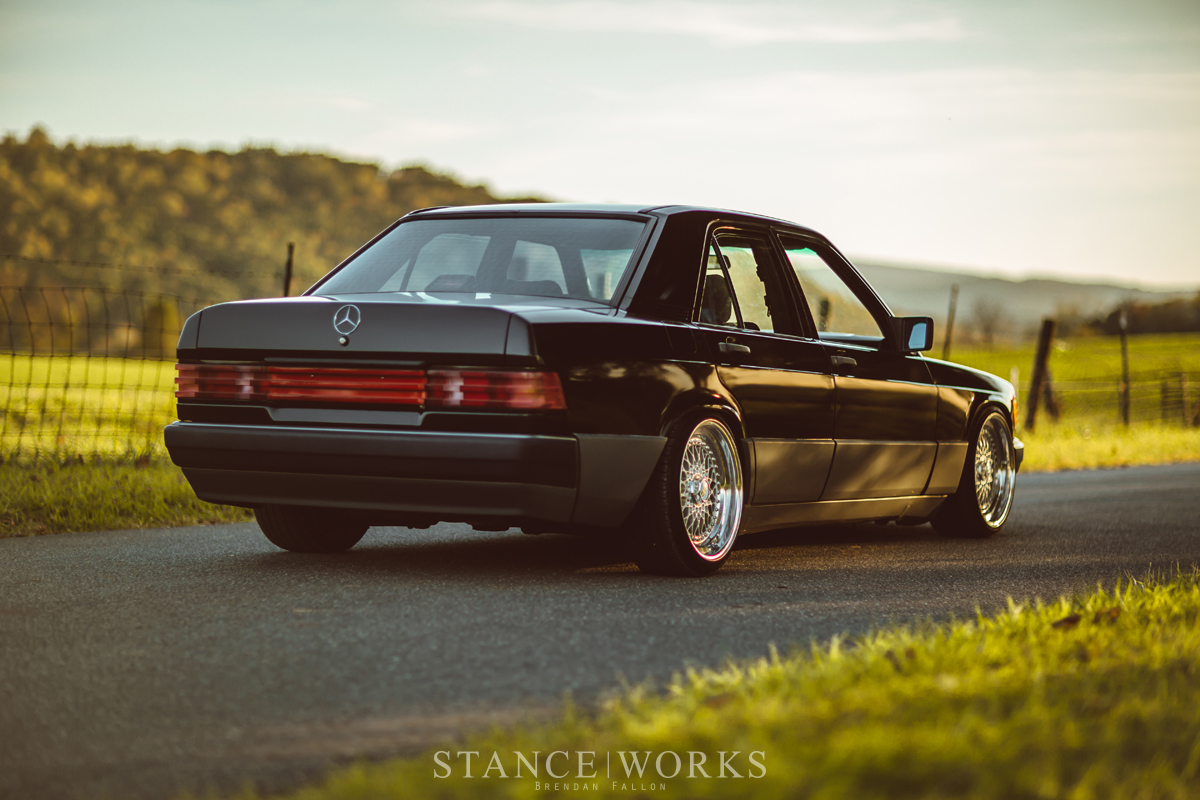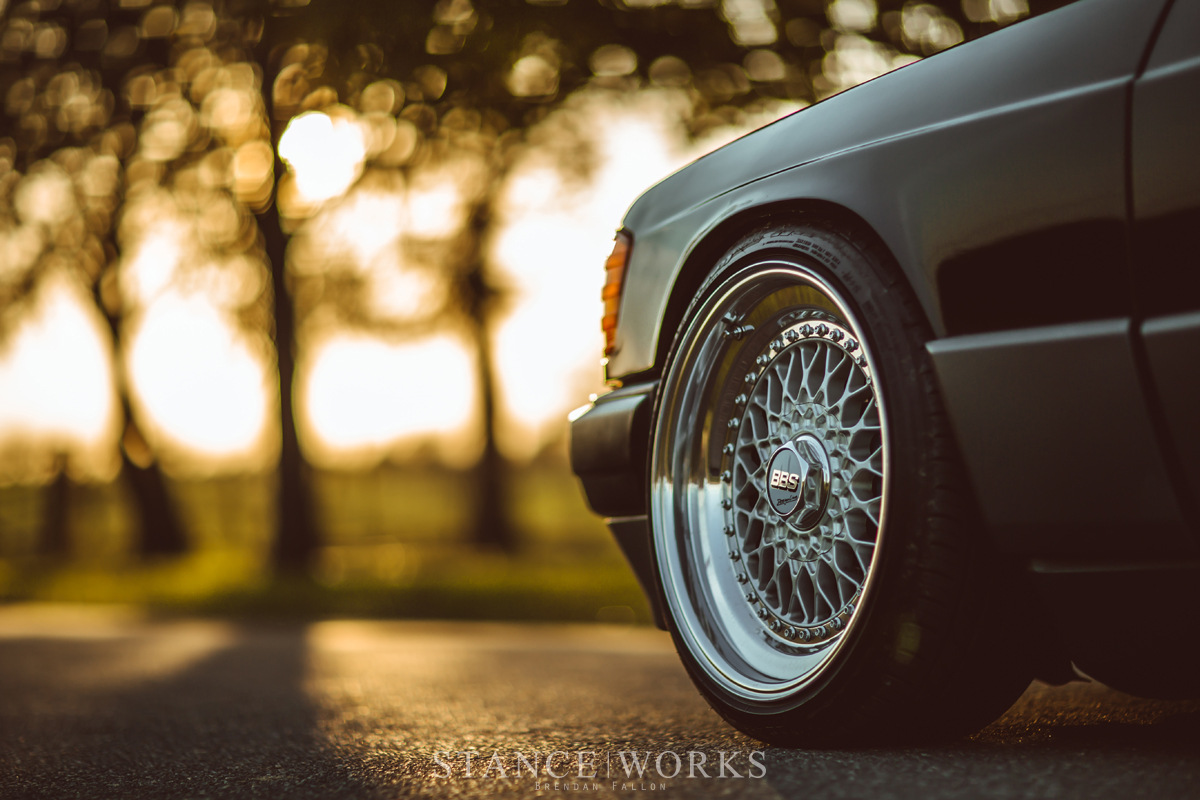 Chris Hayden, like many of us, is a man of many cars. He's taken on a number of personal projects, like an '84 911, a big-turbo B7 A4, and a MK4 R32 to name a few, but it seems to be the Mercedes marque that really rings a bell with him. For this build in particular, the "190e bug" grabbed hold of him a bit more than a year into ownership of his W124 Estate. His fondness and attachment to the understated sedan is familiar, if not somewhat unpopular at least.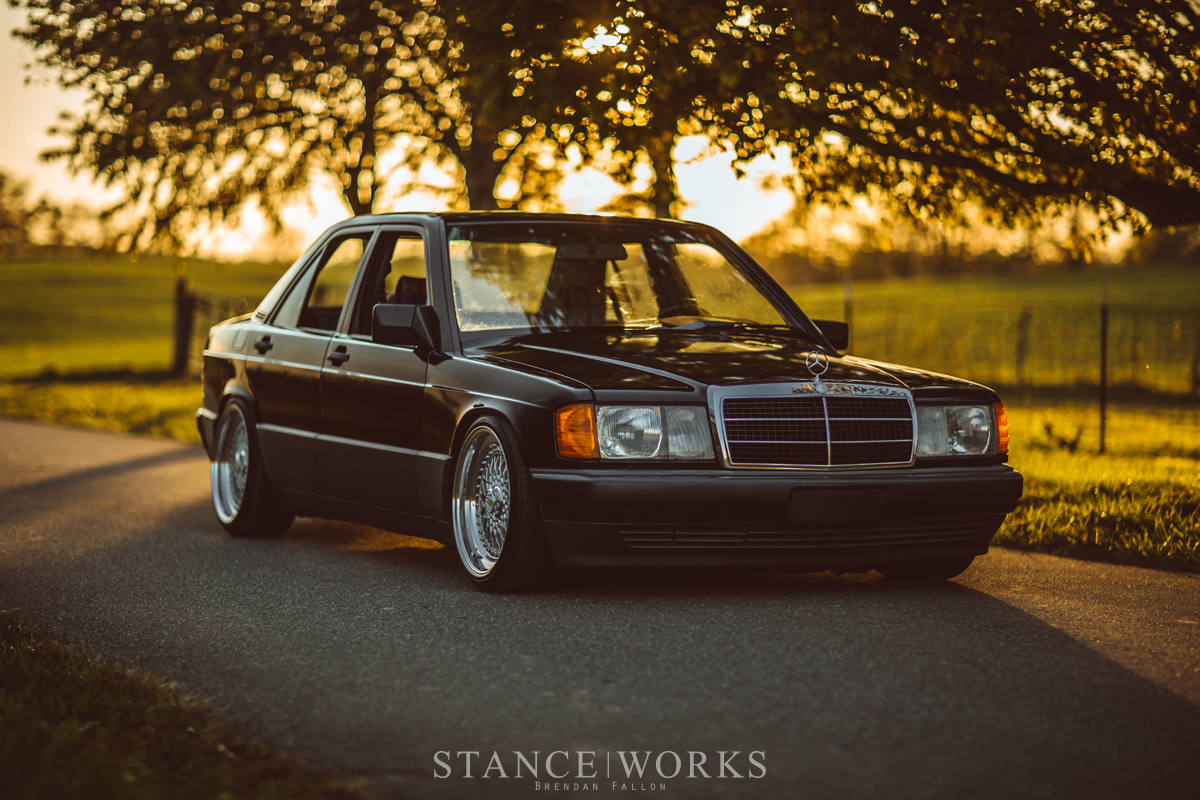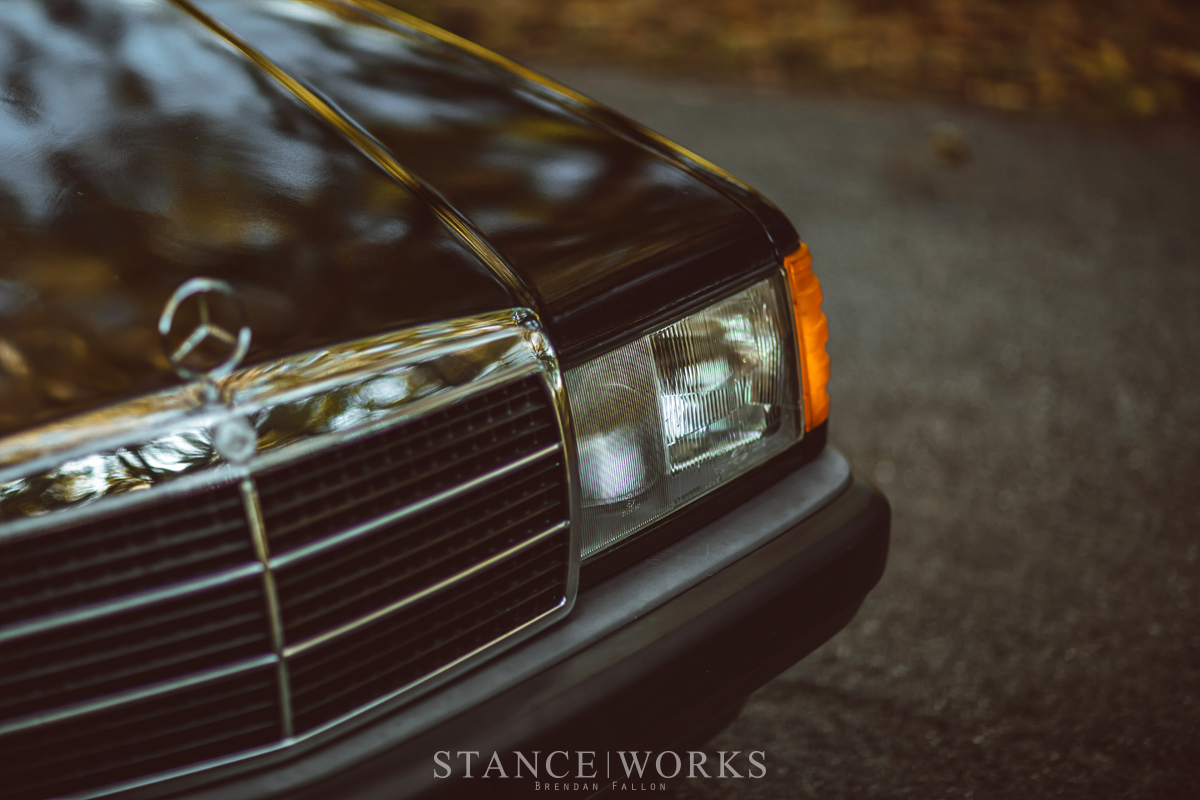 The build began not with a car, but with an interior. A friend of Chris's informed him of a 190e in a junkyard, 60 miles north of Fairfax in Baltimore, Maryland. Inside the car was what was presumed to be a very rare interior. A bit of research taught Chris about the rare "Avantgarde" series of 190es, commissioned by Mercedes as an attempt to reach a younger, more youthful audience. Only a few cars were built, and were sold only to the European market, making the potential find incredibly rare on US soil. A trip north yielded favorable results: his friend's lead was correct, and the interior was in incredible shape, ripe for pulling. Not long after arriving, Chris was on his way, armed and ready with some serious parts for a car he had yet to own.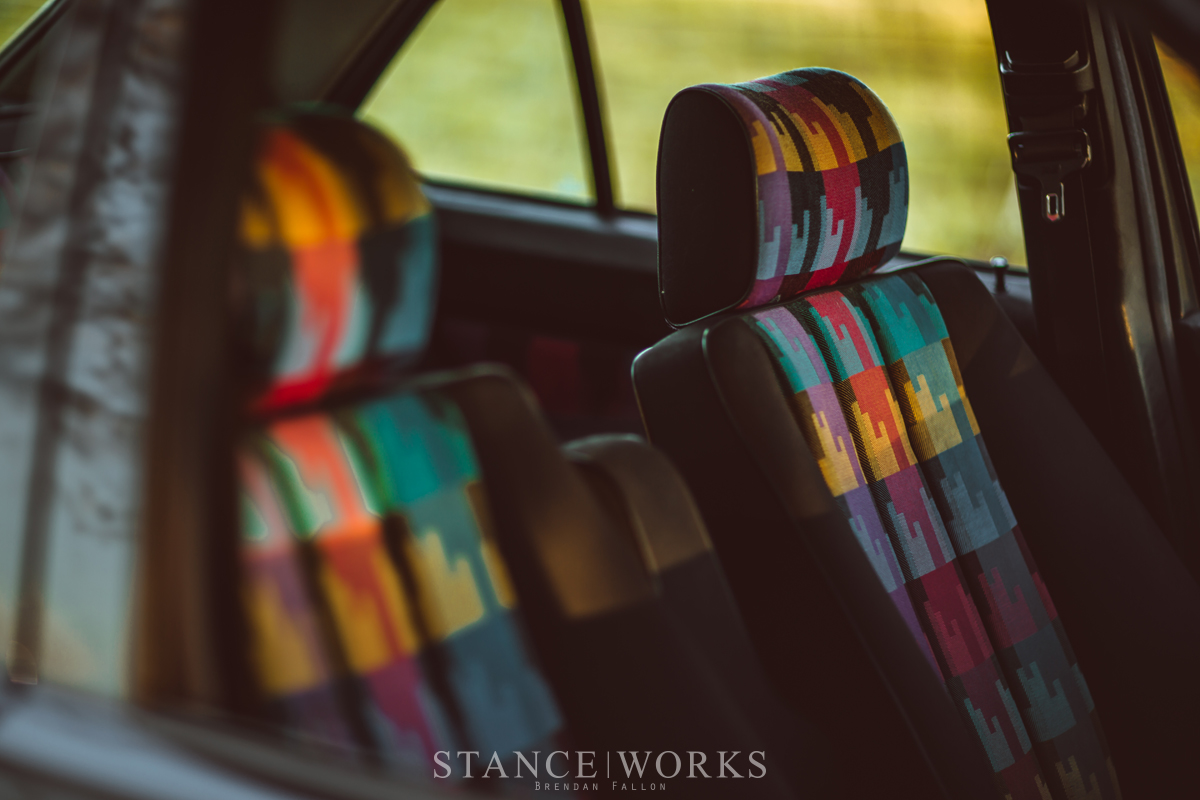 A supporting chassis was found on the ride home, although not close by. A friend informed Chris that he had an '89 5-speed car he was willing to let go, although the catch was that the car was located in Pennsylvania: not a close drive. Reluctantly, Chris drove north to see the car, and although it was rough around the edges, he felt confident in its potential. After striking a deal, he drove the car home, and the project officially began.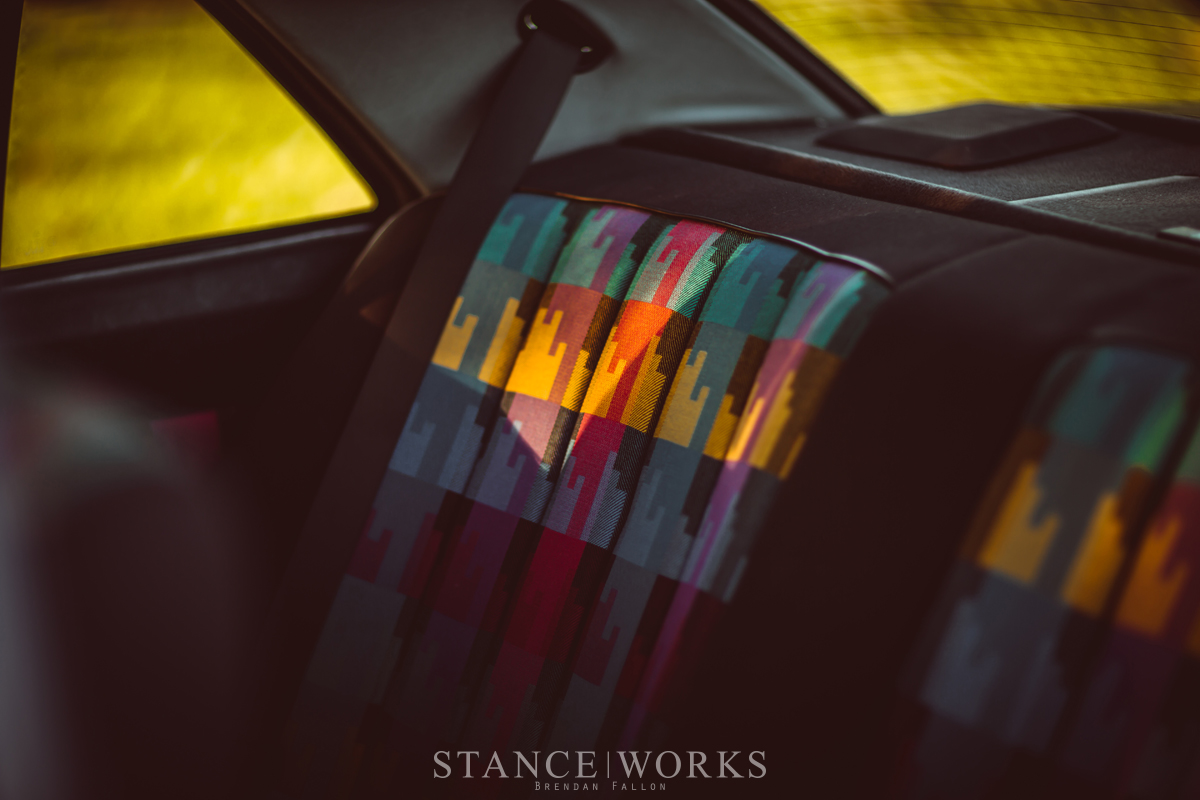 However, the momentum was short-lived. Just a few weeks later, a closer look revealed that the car's shock towers were ready to fail, and with that, the hunt continued for a more suitable car. Chris's requirements narrowed the field of acceptable cars; the car had to be black, it needed to be a 2.6 model, and it needed to cost less than $1,000. After a few weeks of searching, a suitable candidate surfaced: a 1989 2.6 automatic, with Blue Black Metallic paint over an Oxblood interior. A mere $600 brought the car home, but it wasn't without its hiccups. The paint was dull and faded, the brakes were worn completely, the engine struggled to run, and the interior had been destroyed completely. "It was something out of a horror film. Food and trash everywhere, it looked as if a raccoon was living in it," Chris says. Luckily, almost all of that was intended to change.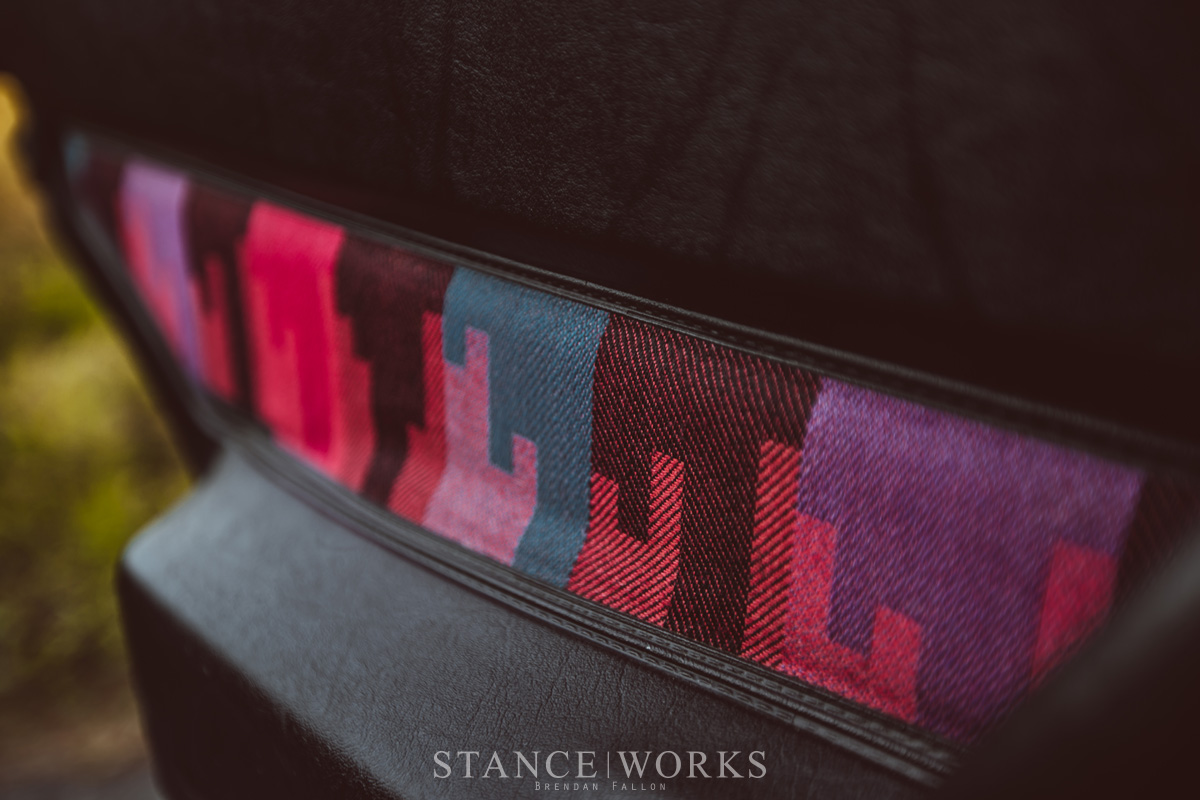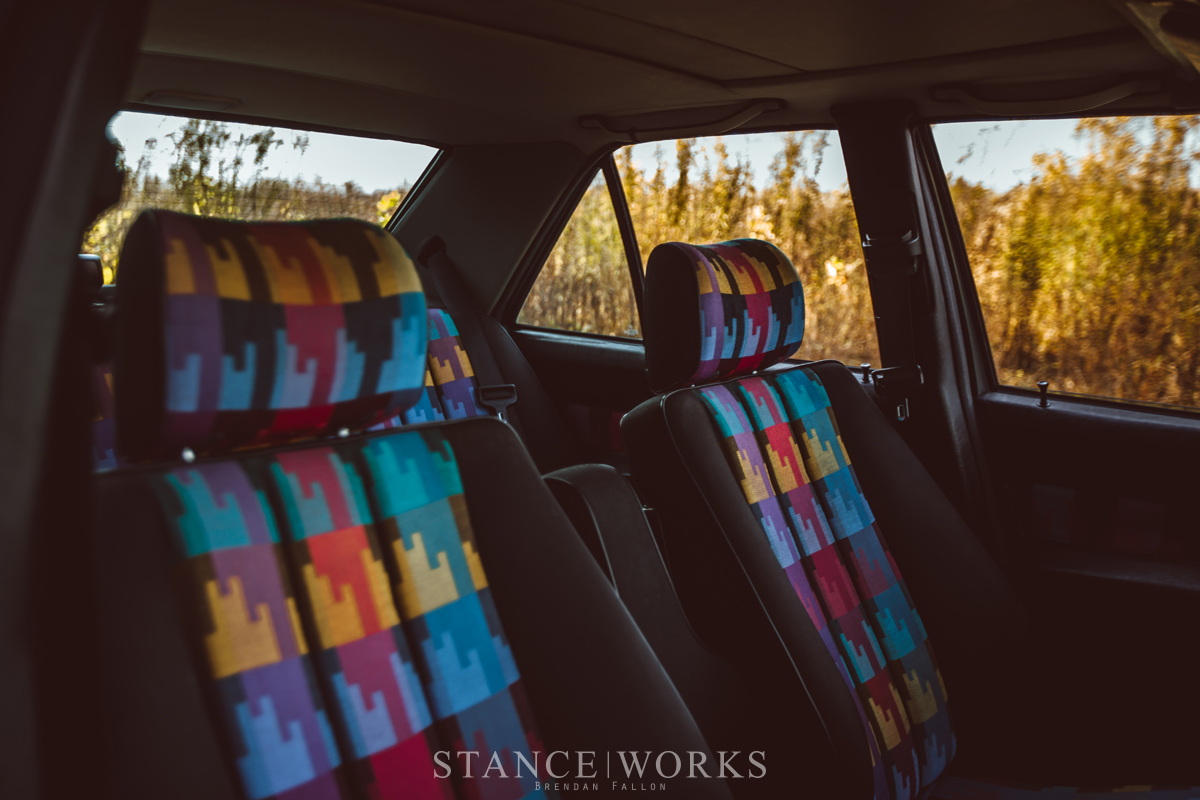 Unsurprisingly, Chris made quick work of the interior, swapping the Avantgarde Rosso components in while taking great care not to break the original clips and hardware. He complimented the vibrant colors with contrasting Black Burl wood trim set, and fitted a BBS steering wheel, sourced from Norway. Chris takes a bit of pride in the "worldliness" of his car, knowing the interior was brought over from Europe. With the steering wheel from Norway, Bosch euro glass headlamps from Germany, Fifft all-red tails from Cyprus, and a Sacex Heckblende sourced from Serbia, he's travelled the world during his shopping spree to make the 190e complete. In all, it's these special tidbits that help set the car apart from its much more mundane "USDM" counterparts.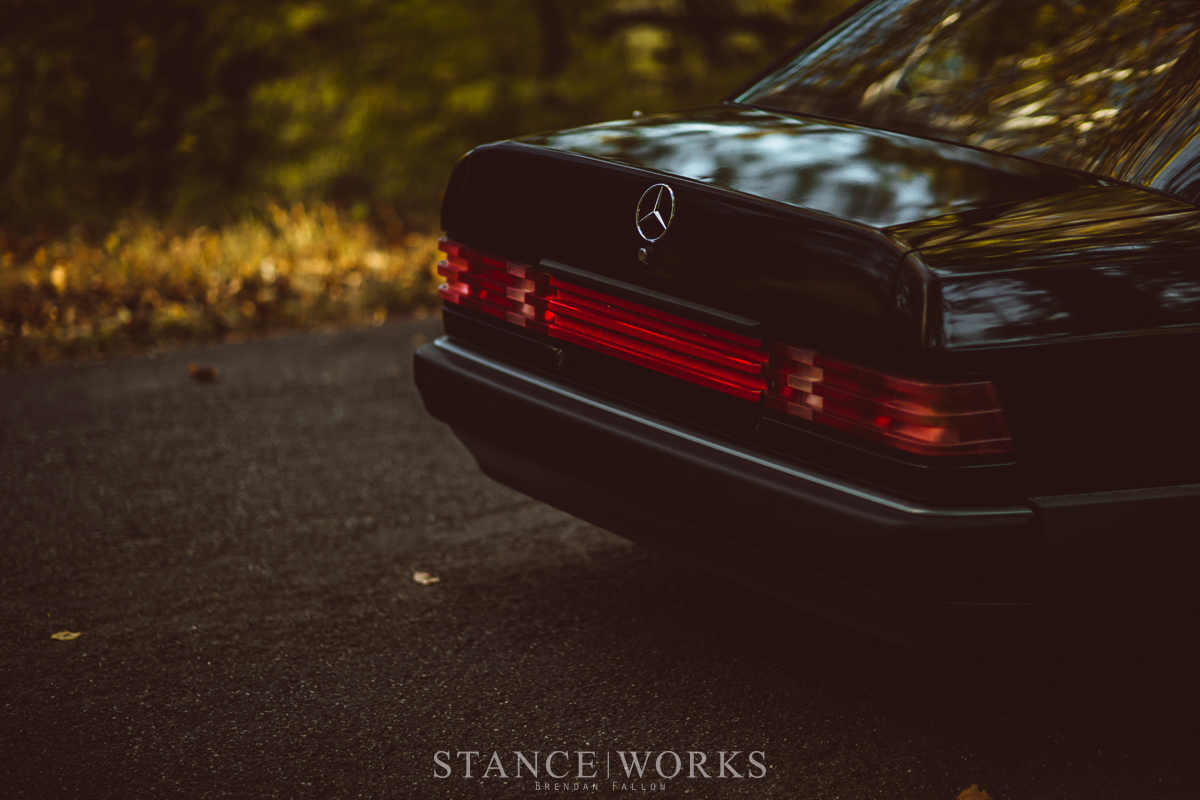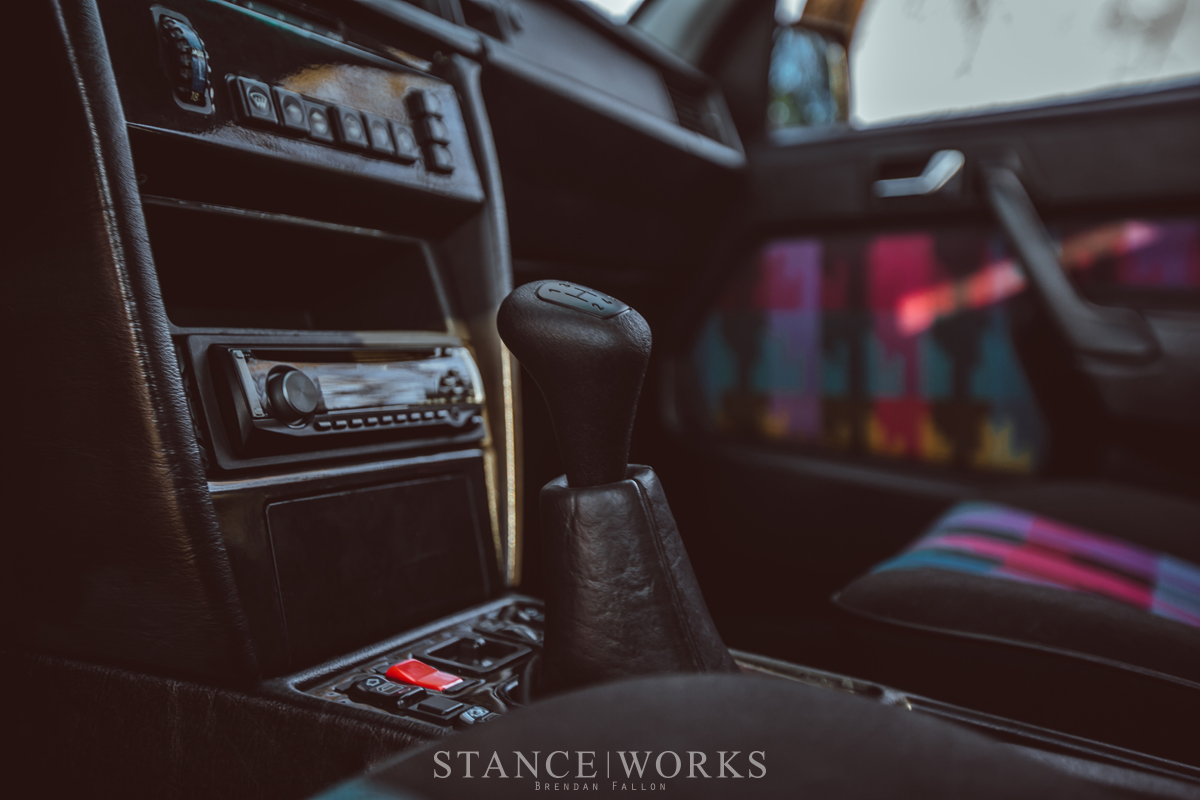 For the exterior of the car, Chris called in some help from his understanding girlfriend, and together, the two tackled bodywork and prep. The following day, the pair wrapped the car with 3M Gloss Black Metallic vinyl, yielding results that are rather impressive. It wasn't until Chris's admission that I had considered the car could be wrapped at all.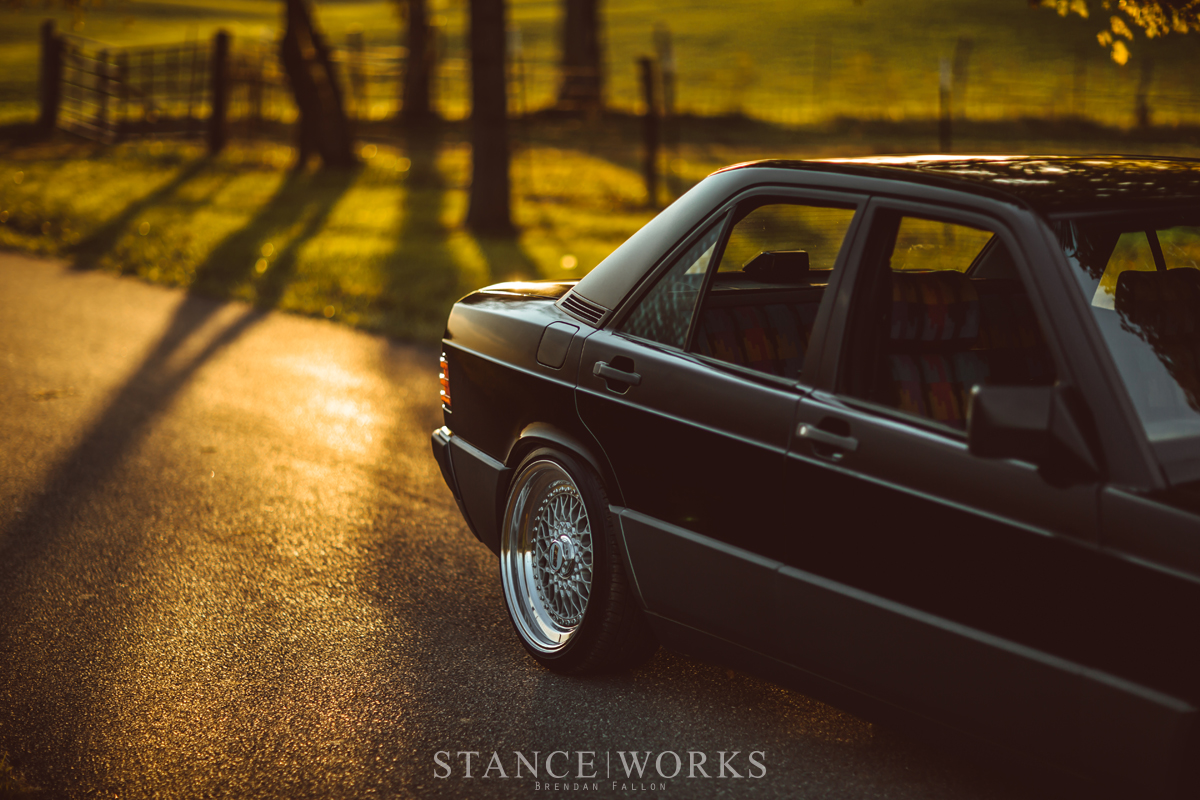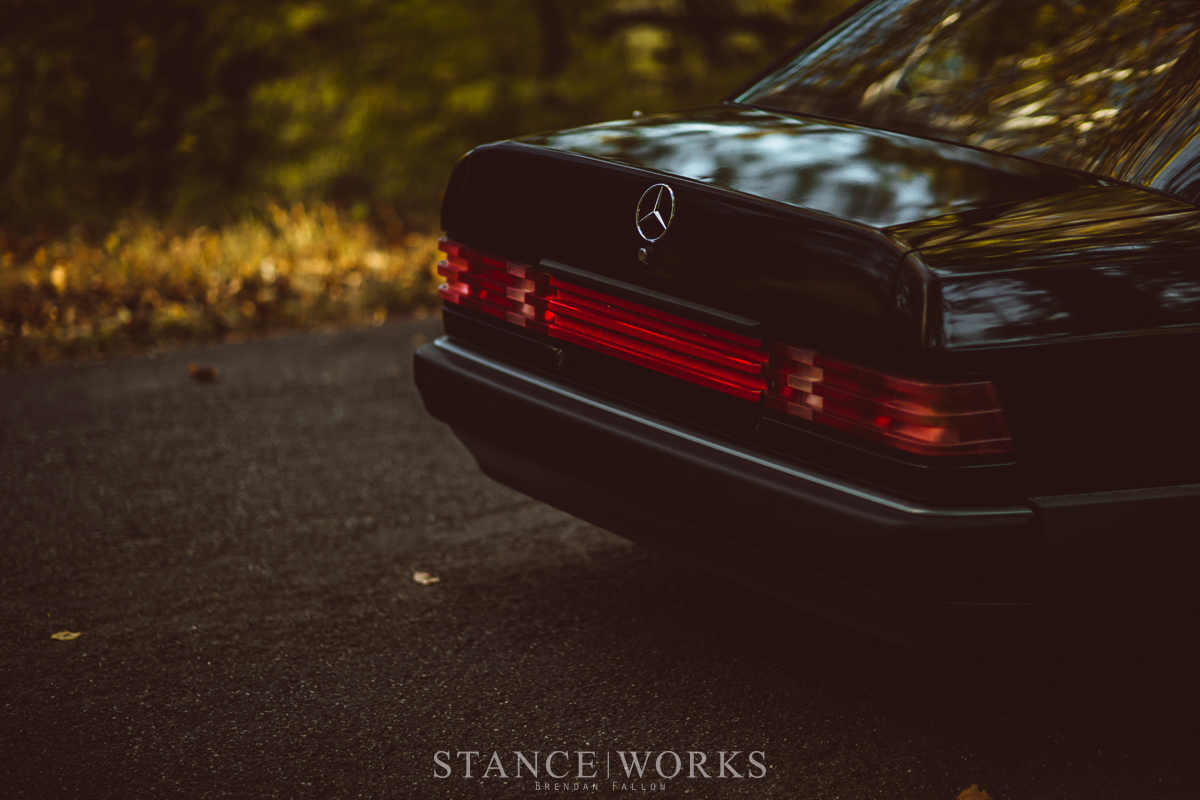 Coilovers were mounted to the 190e not long after, along with all-original BBS RS198s, BBS Design Line caps, and of course, some Toyo rubber to complete the package. A 400E brakes were installed behind the BBS wheels, utilizing Stoptech rotors and EBC pads to make for a rather potent upgrade.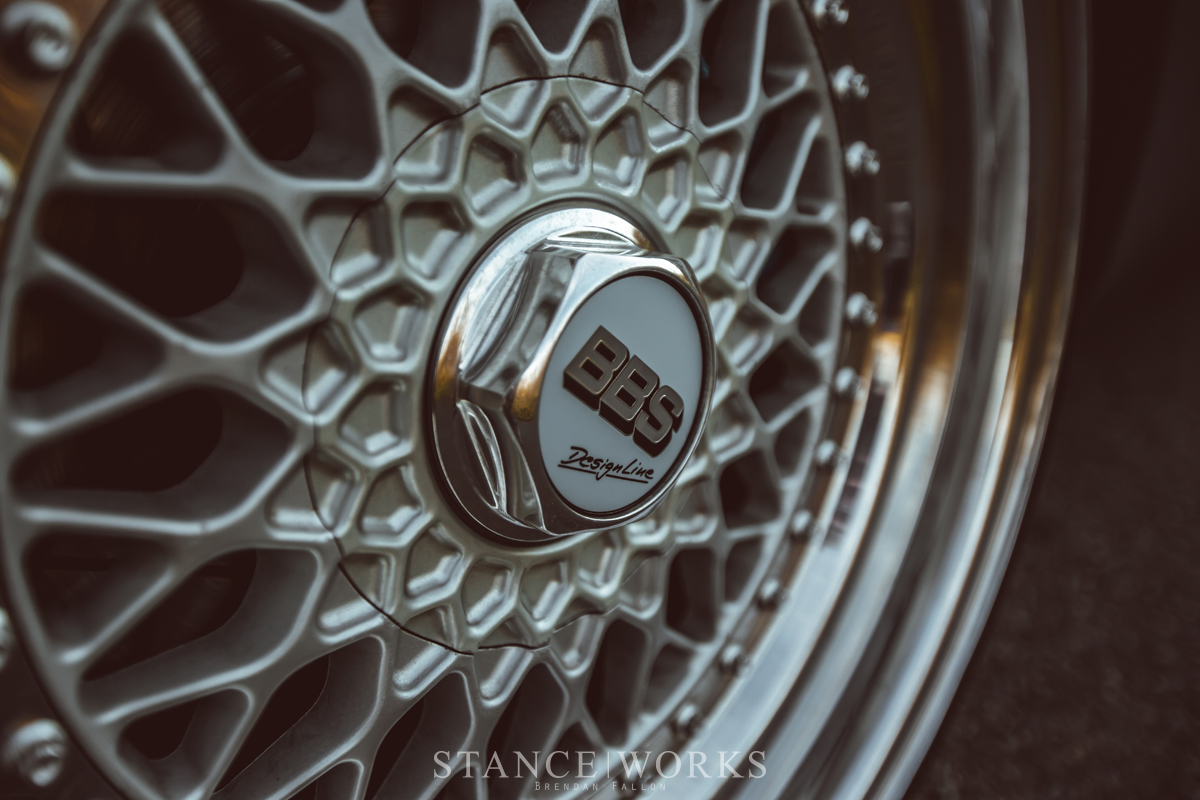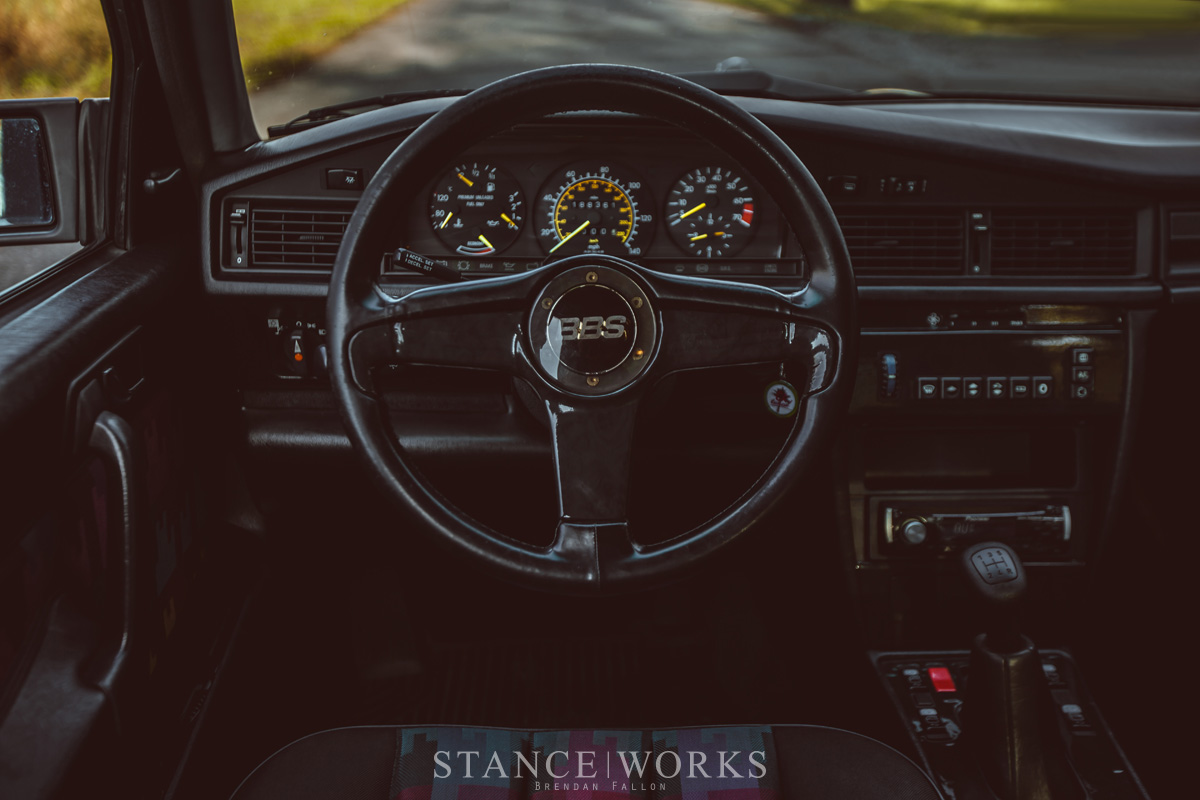 Chris didn't stop with the aesthetics and running gear; underneath the hood and under the car are a number of components that will pique any enthusiast's interest. After some serious engine maintenance, a 3.0 camshaft was installed for a small boost in power. Chris also swapped in the 5-speed transmission from his previous 190e, along with a single-mass flywheel and a Spec stage 1 clutch package. At the rear of the car is a Cosworth LSD, which caps off the driveline with some added potential for fun.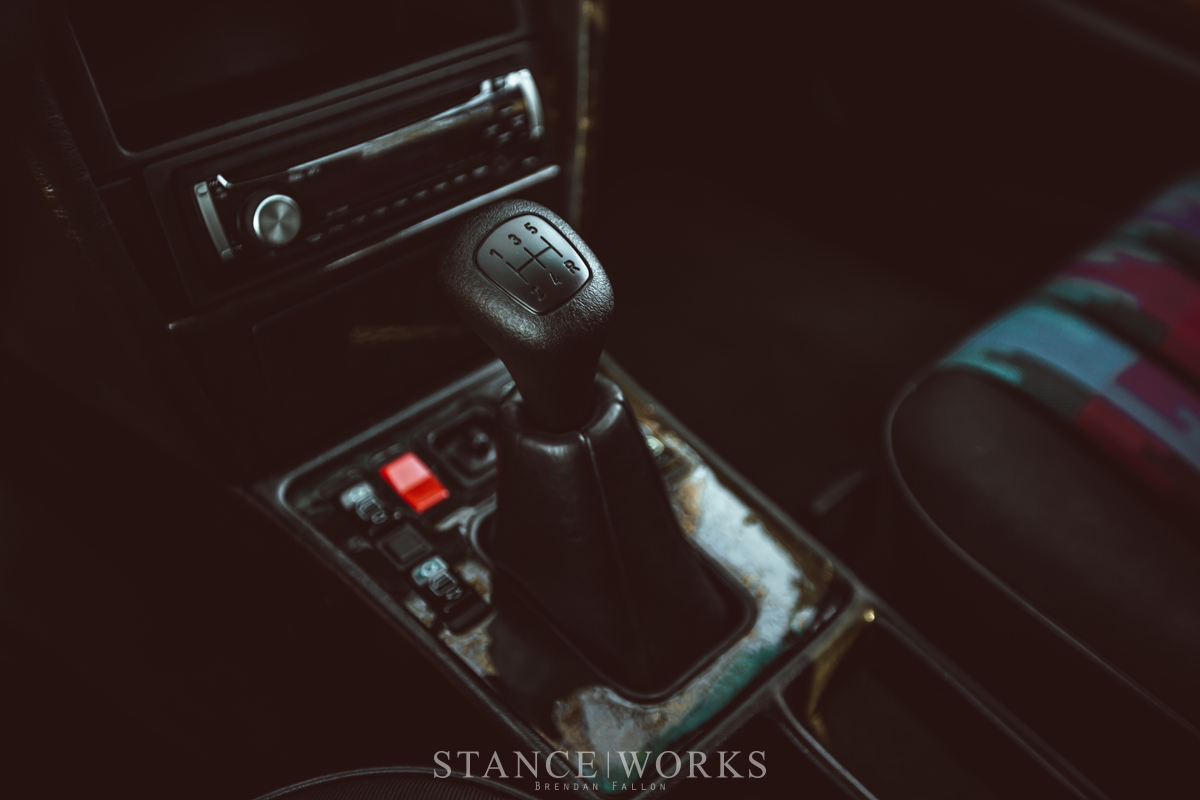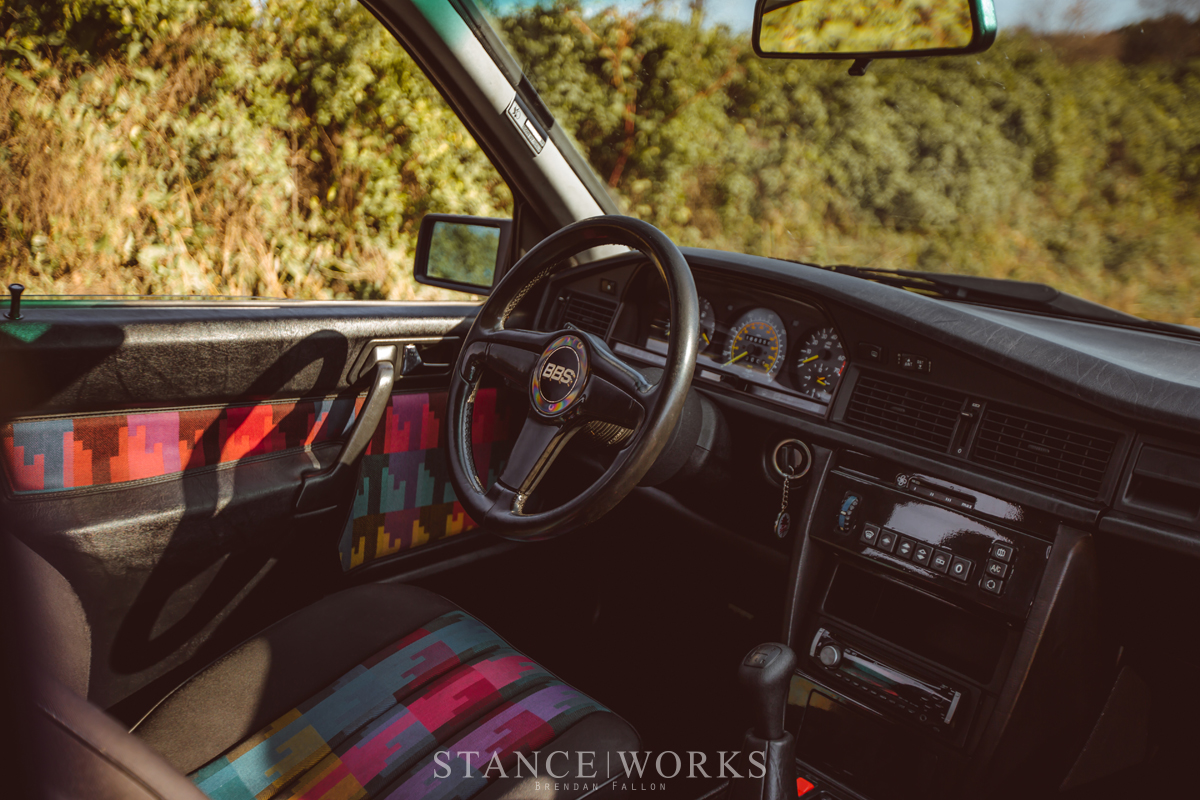 Although future plans for the car include a potential C36 AMG driveline swap, the car, as is, is something Chris can take immense pride in. Embracing exactly what the 190e has to offer both inside and out, his build will surely stand the test of time, proving you can't go wrong with subtlety, quality, and a dash of character too. Just as Chris was bit by the 190e bug, I think I'm starting to feel a bit of a nibble too.