Cars are only original once. While more often than not, it's desirable to have the best or cleanest example of any given marque when it comes to the game of Concours, when it comes to race cars, there's no way to replicate the decades of earned patina and the battering that comes from racing door to door. The cars lucky enough to still sport their war wounds can't be duplicated, and few cars survive with their origins and history still visible on the surface. That's why you'll find Gregor Fisken's 1961 E-Type parked amongst the world's most meticulous restorations at Pebble Beach.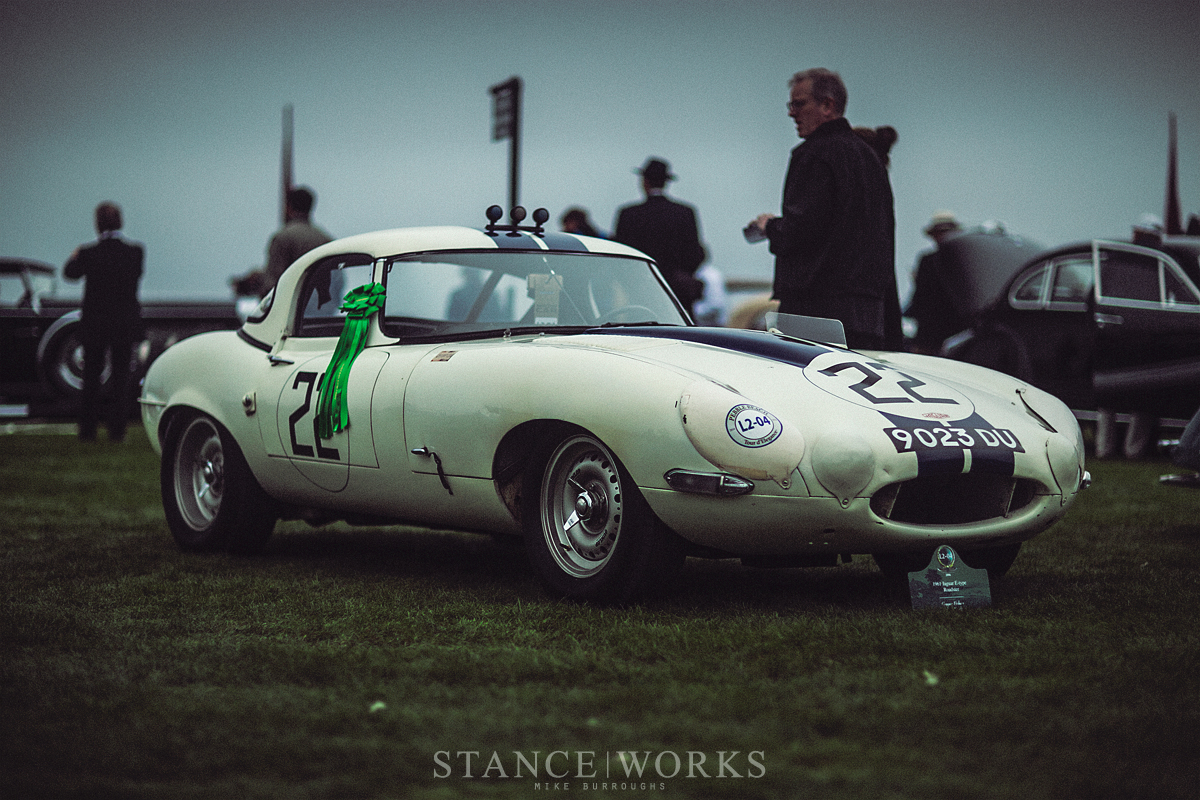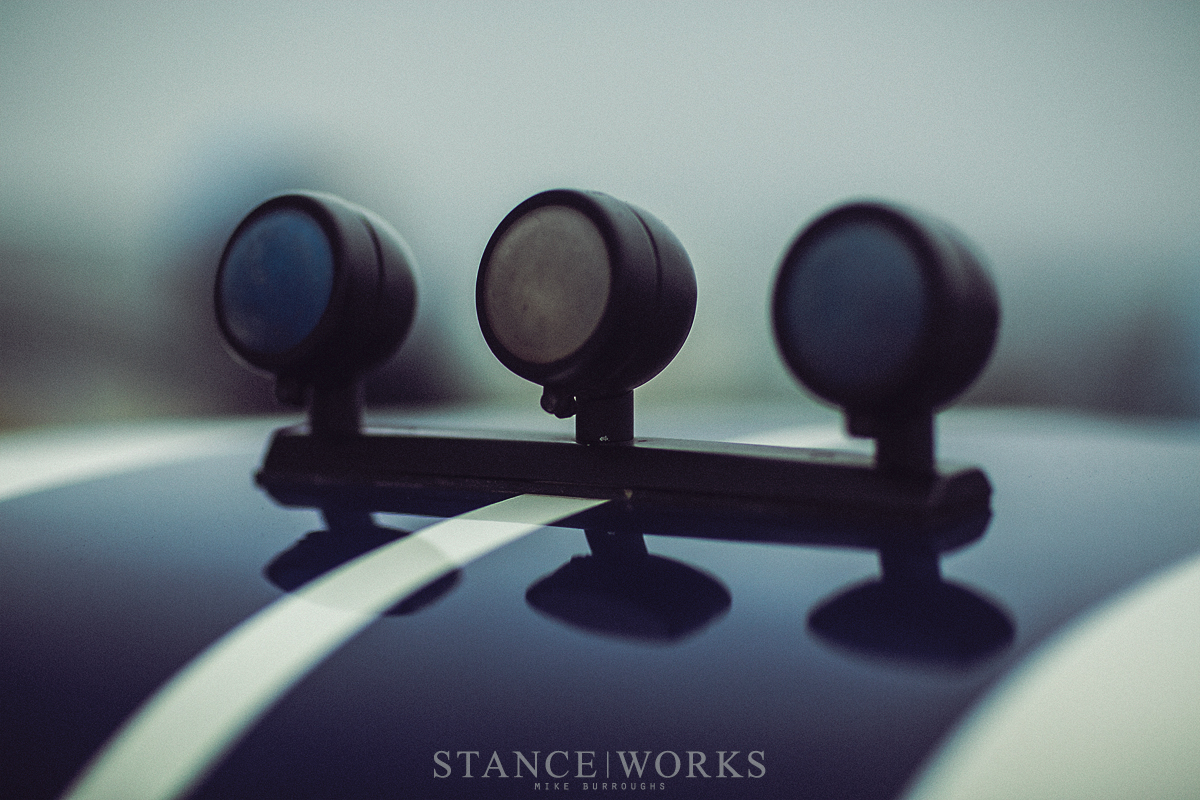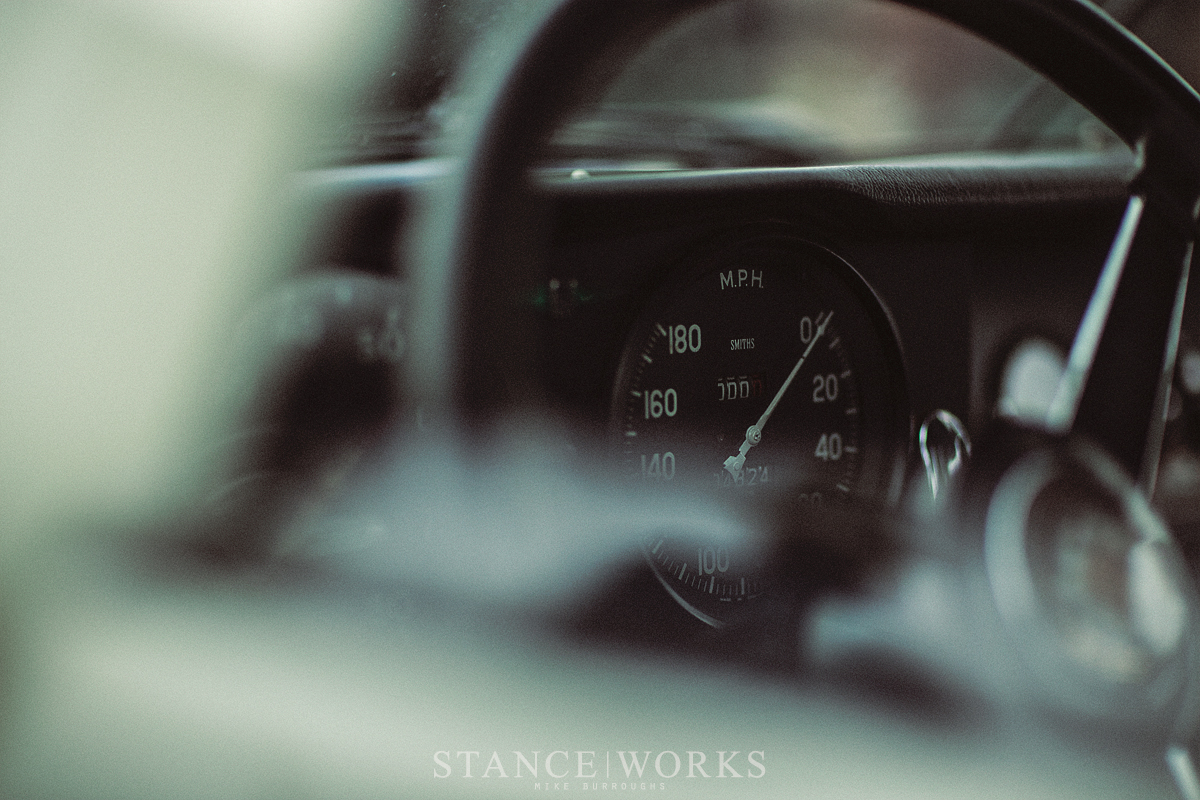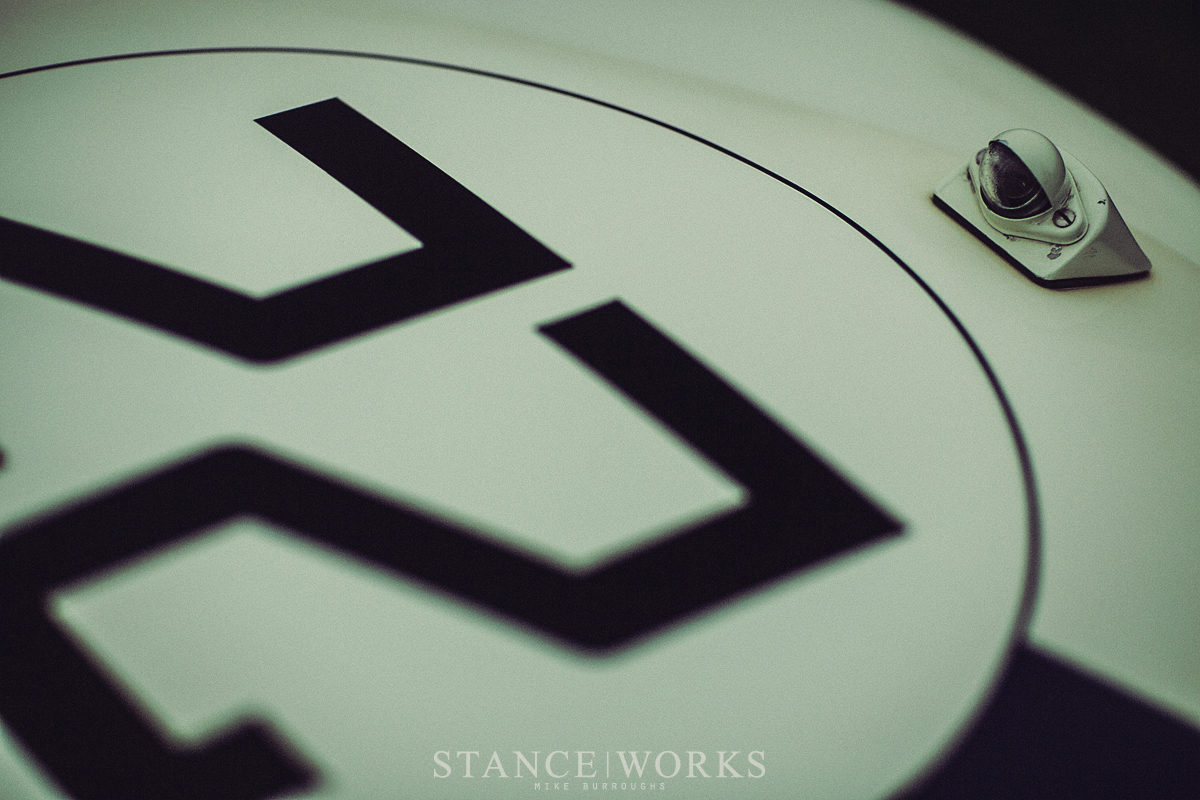 Built in 1961, Gregor Fisken's Jaguar E-type, Chassis No. 875027, was one of three cars assembled for famous driver and team owner Briggs Cunningham. Along with its sister cars, it was delivered as a standard steel-bodied roadster on April 24, 1961, and registered under "9023 DU," which it still sports on its nose and tail to this day. 13 original factory-built lightweight aluminum-bodied examples of the E-type were built, and this particular car, while not one by birth, was destined to get as close as possible. It was reportedly fitted with aluminum panels, replacing stock parts such as the door, hard top, deck lid, and even the headlamps.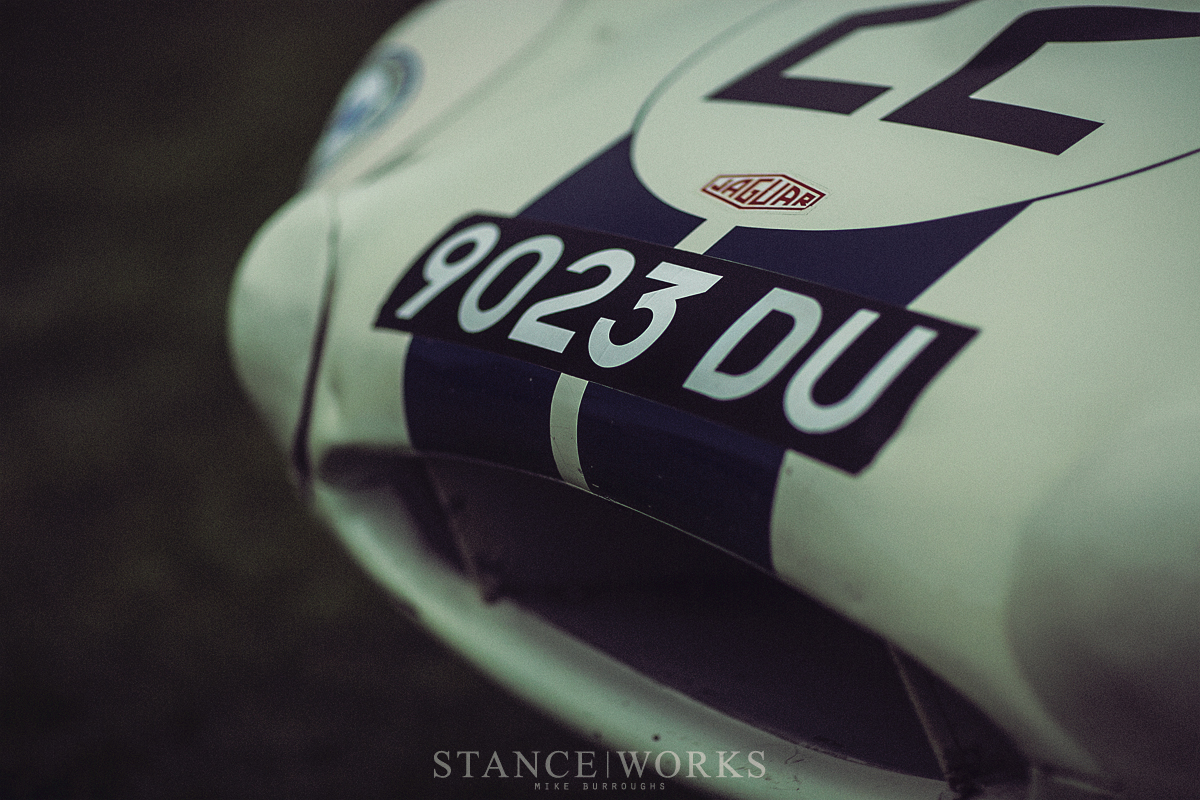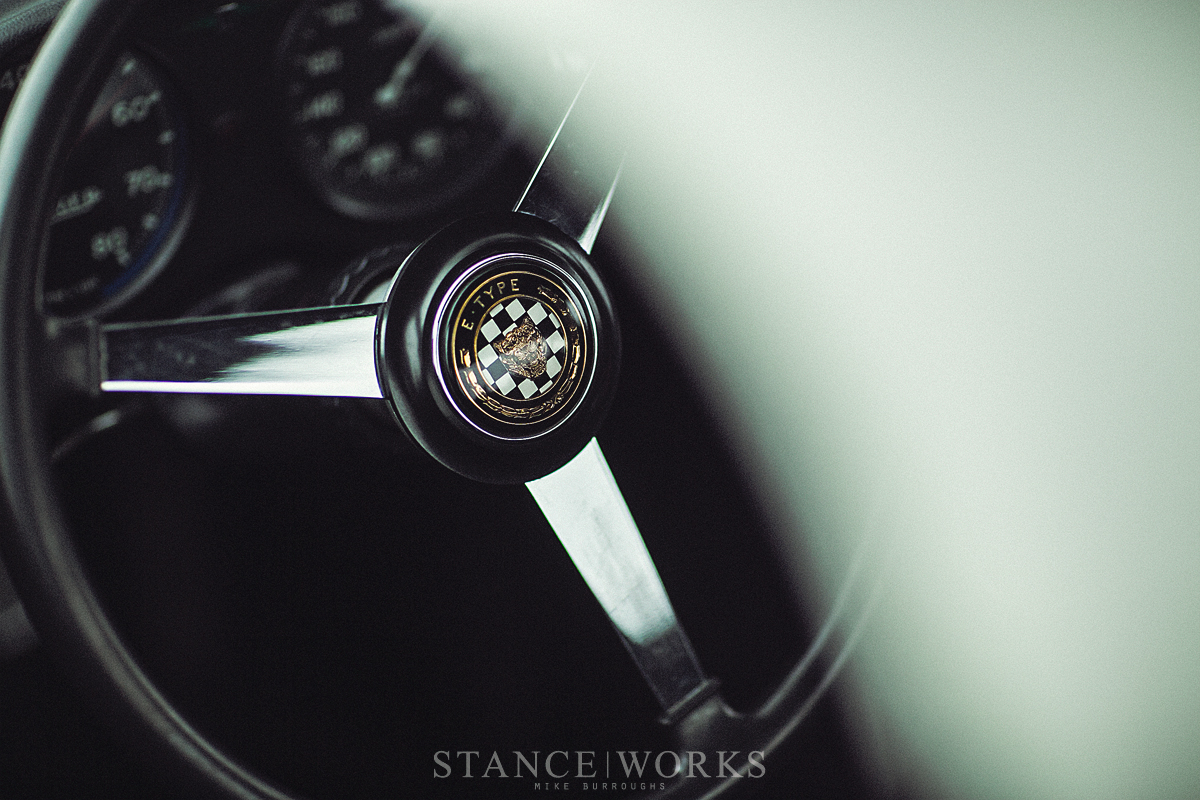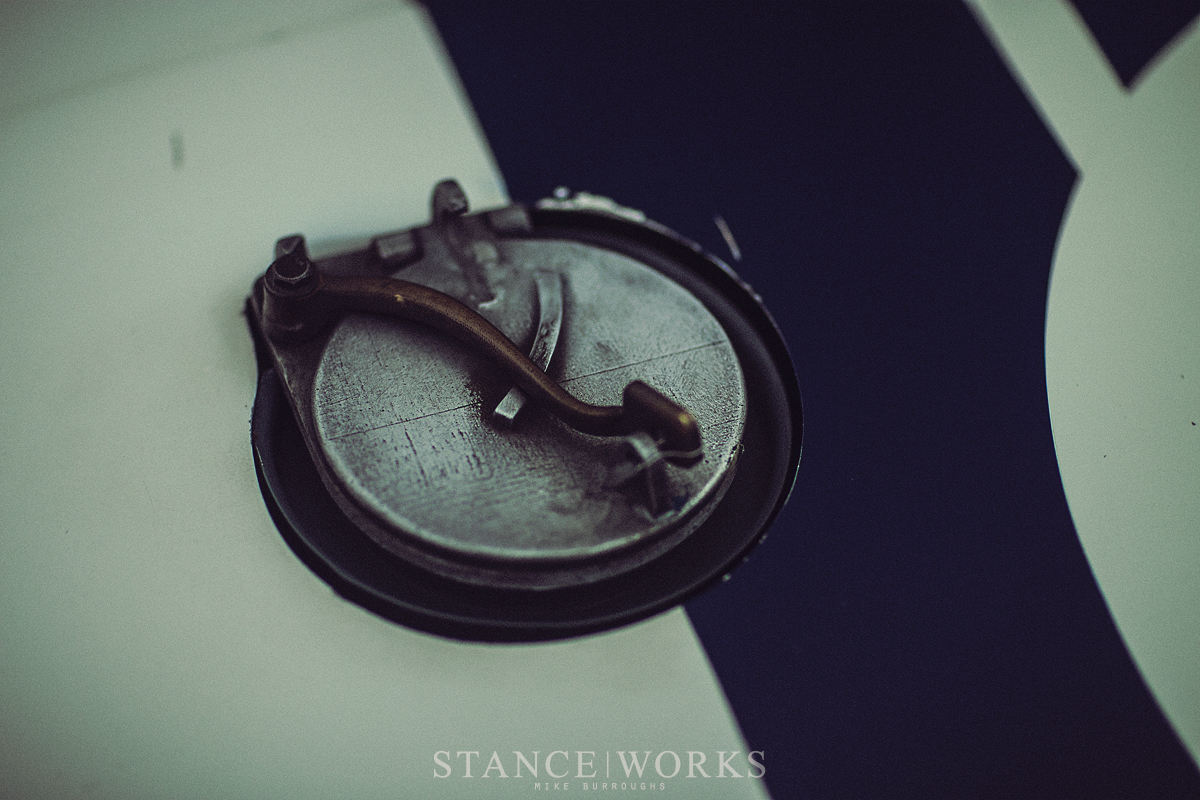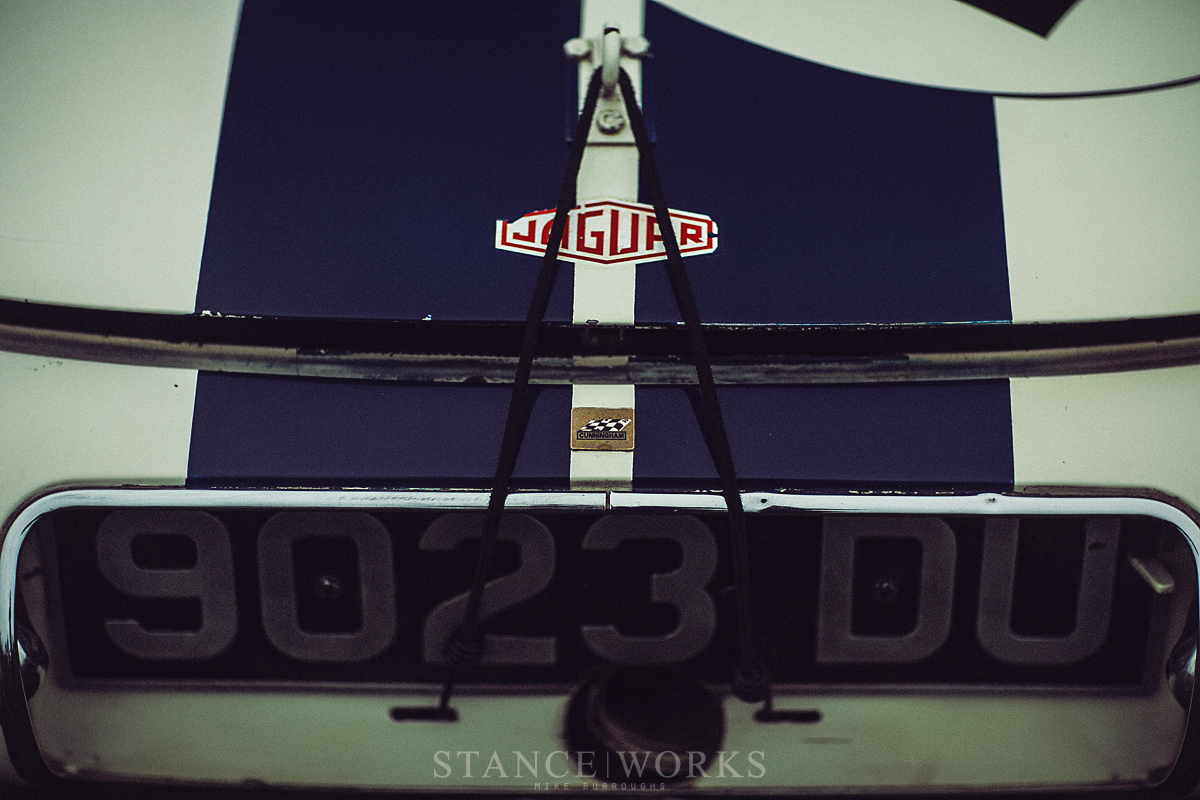 Under the hood, records point to the car as having been fit with Jag D-Type "wide-angle" head and an iron block, along with weber carbs at the time. Over the course of the early 1960s, the car was tuned and developed. It ran side by side, battling against the famous Ferrari 250 GTOs across the world. After just one year of development, driven by Cunningham himself, it took home the class victory at the 12 Hours of Sebring in 1962. It placed fifth at Daytona and then went on to race at Le Mans shortly after; clearly, the car has some pedigree.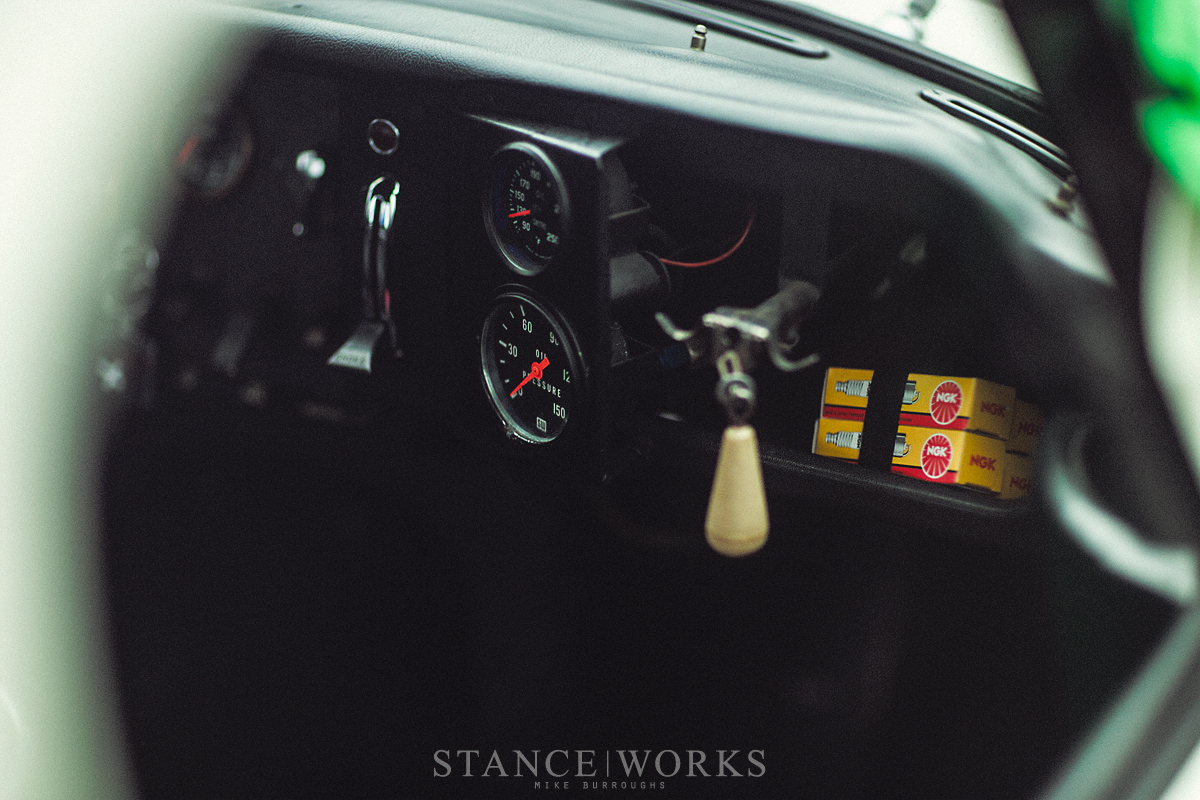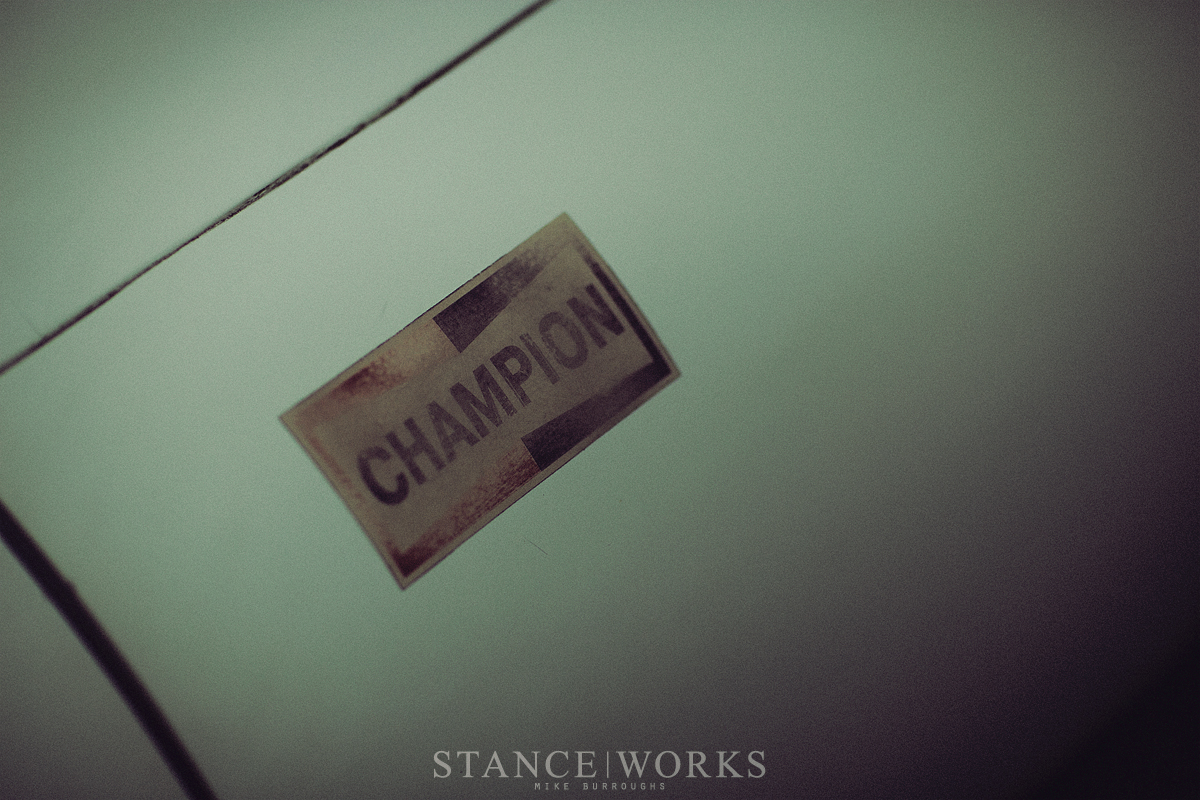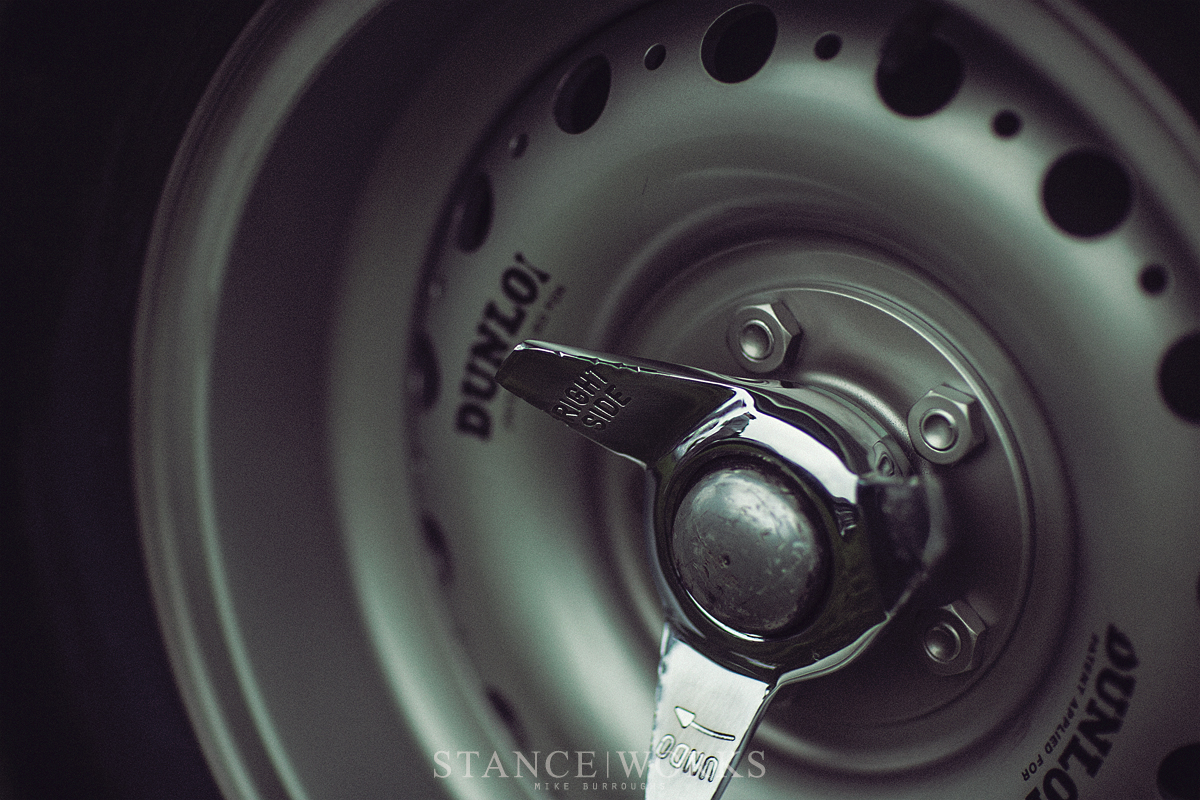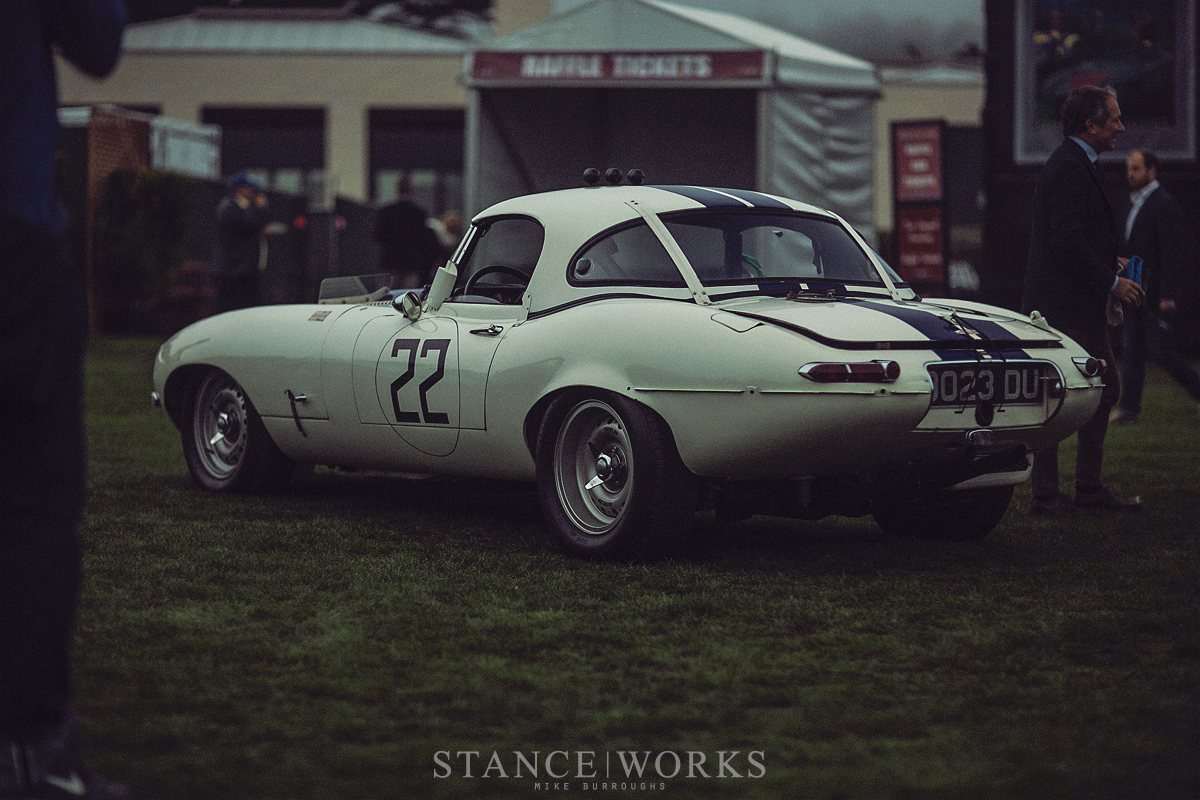 The car was finally retired in 1963, and has been both preserved and maintained ever since. In the past, rumors circulated that the car had been repainted after its years of racing, but a close look will go to show that that's far from the case. It sports its bumps and bruises proudly, irreplicable by any standard, and its details are what separate it from any other. From the race lights perched on its hood, and the brake ducting that protrudes from the license plate box, to the dimpled nose cone and the faded sponsor decals – Gregor Fisken's E-Type is simply one of a kind.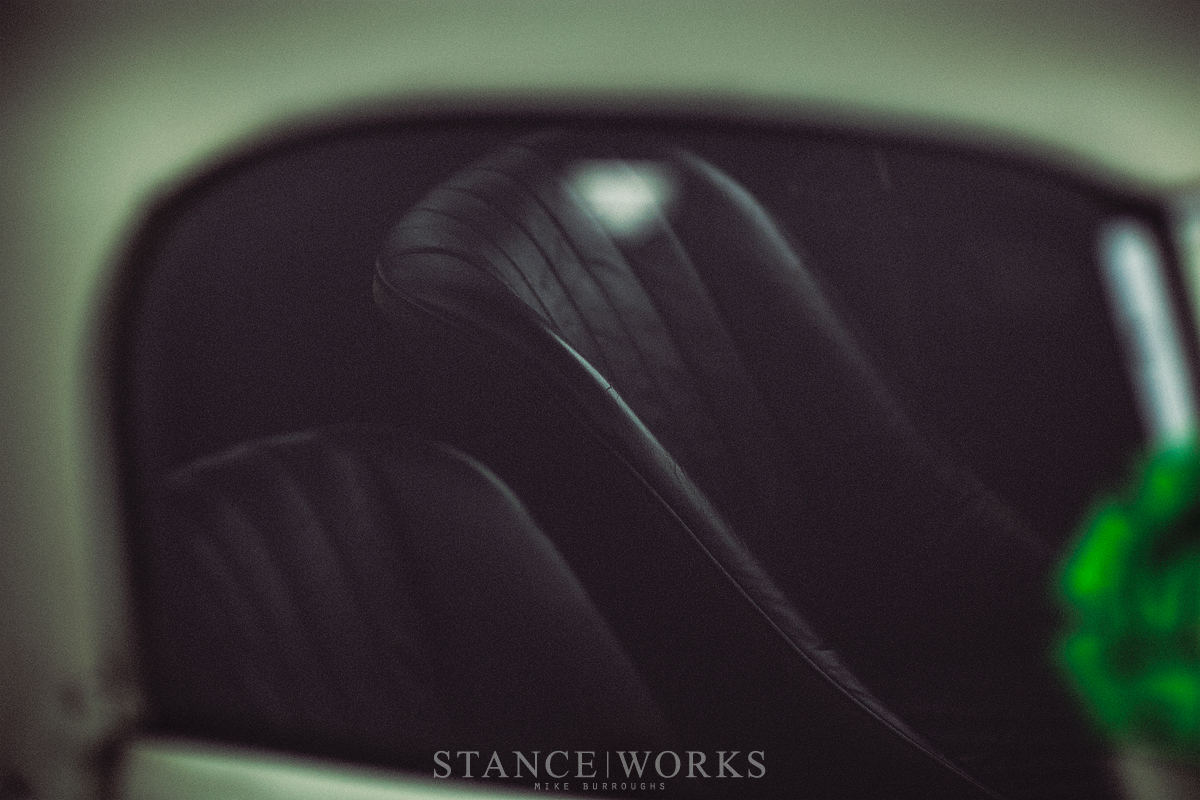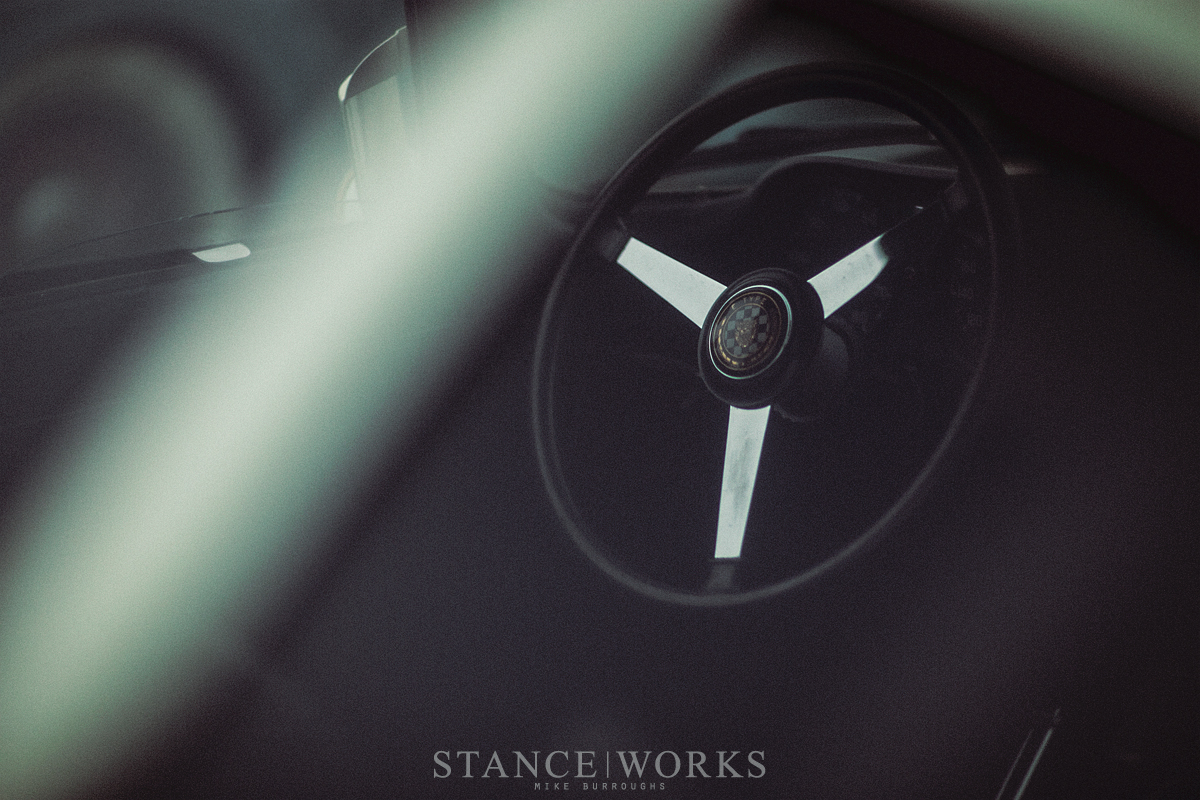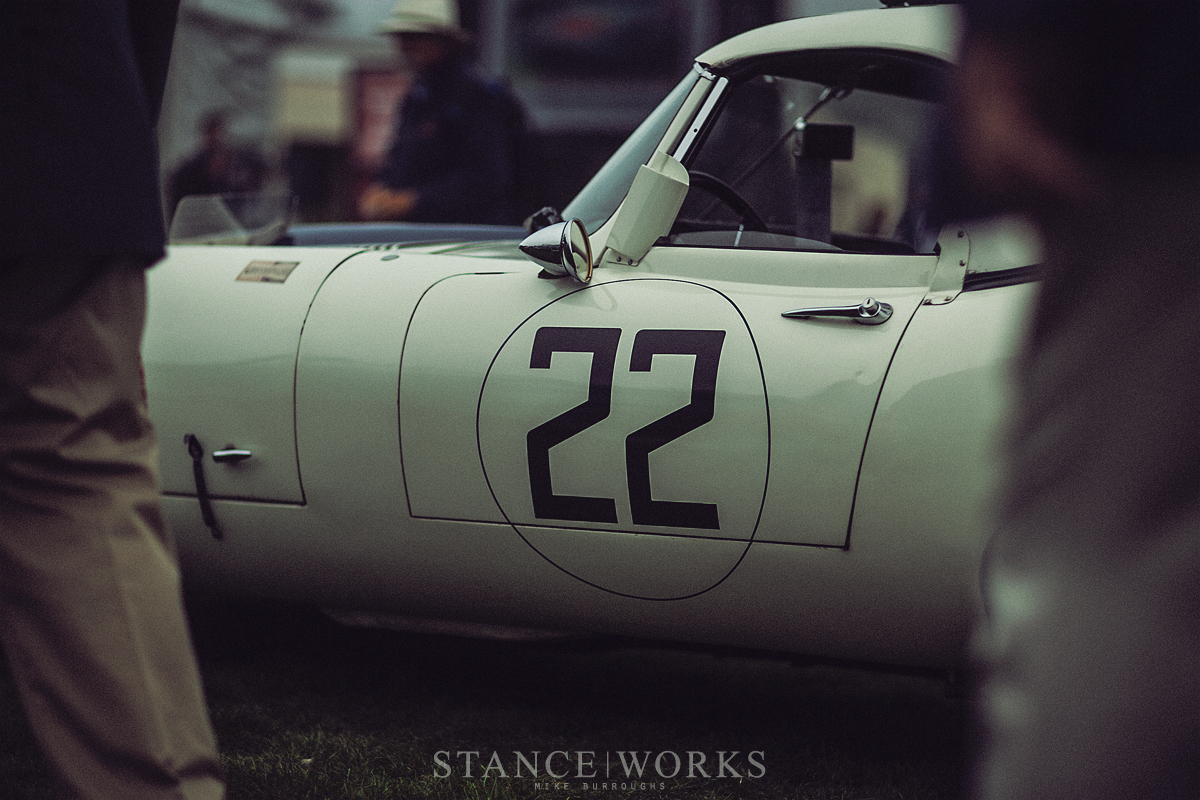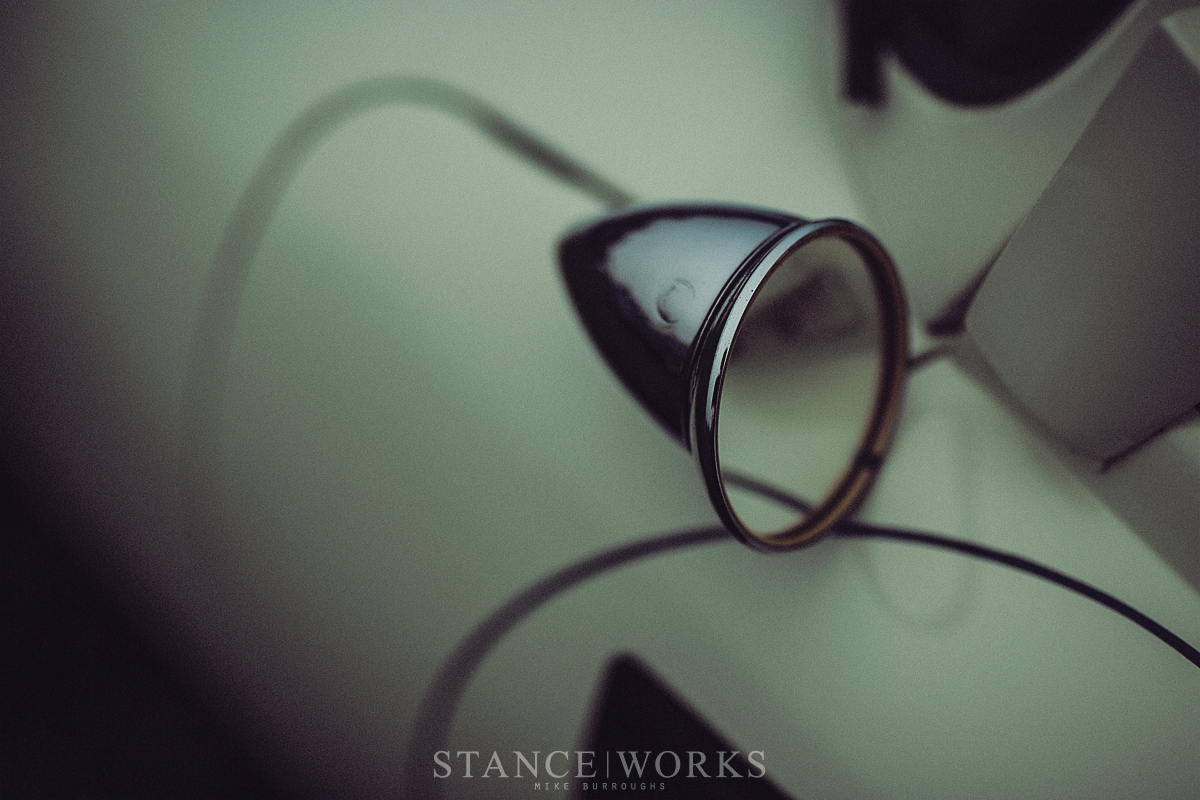 Unsurprisingly, the car took home the Briggs Cunningham trophy, and stood proudly in its post-war preservation class. As one of the earliest left-hand drive E-Types in existence, it was a treat to see in more ways than one. If this 1961 treasure isn't reason enough to join us on the fields of Pebble Beach next year, I'm afraid we may be unable to convince you. In any case, we hope to see you there.